9 Best Things to Do in Jimbaran
What is Jimbaran Most Famous For?
Some of the best things to do in Jimbaran encompass the beautiful limestone cliff-fringed coastlines that are home to some of Bali's best surf spots and reef breaks. These beaches, some considerably far-flung with rugged terrains, continuously lure in wave riders and travellers with a penchant for adventure.
The south-western coastline of Jimbaran (and further south to the Bukit area of Pecatu, Ungasan and Kutuh) is also home to ancient sea temples and magnificent landmarks, with the most notable ones being the picturesque clifftop Uluwatu Temple and the Garuda Wisnu Kencana cultural park. Check out this guide on places to see when you're in and around the Jimbaran and peninsula region of Bali.
What are the best things to do in Jimbaran?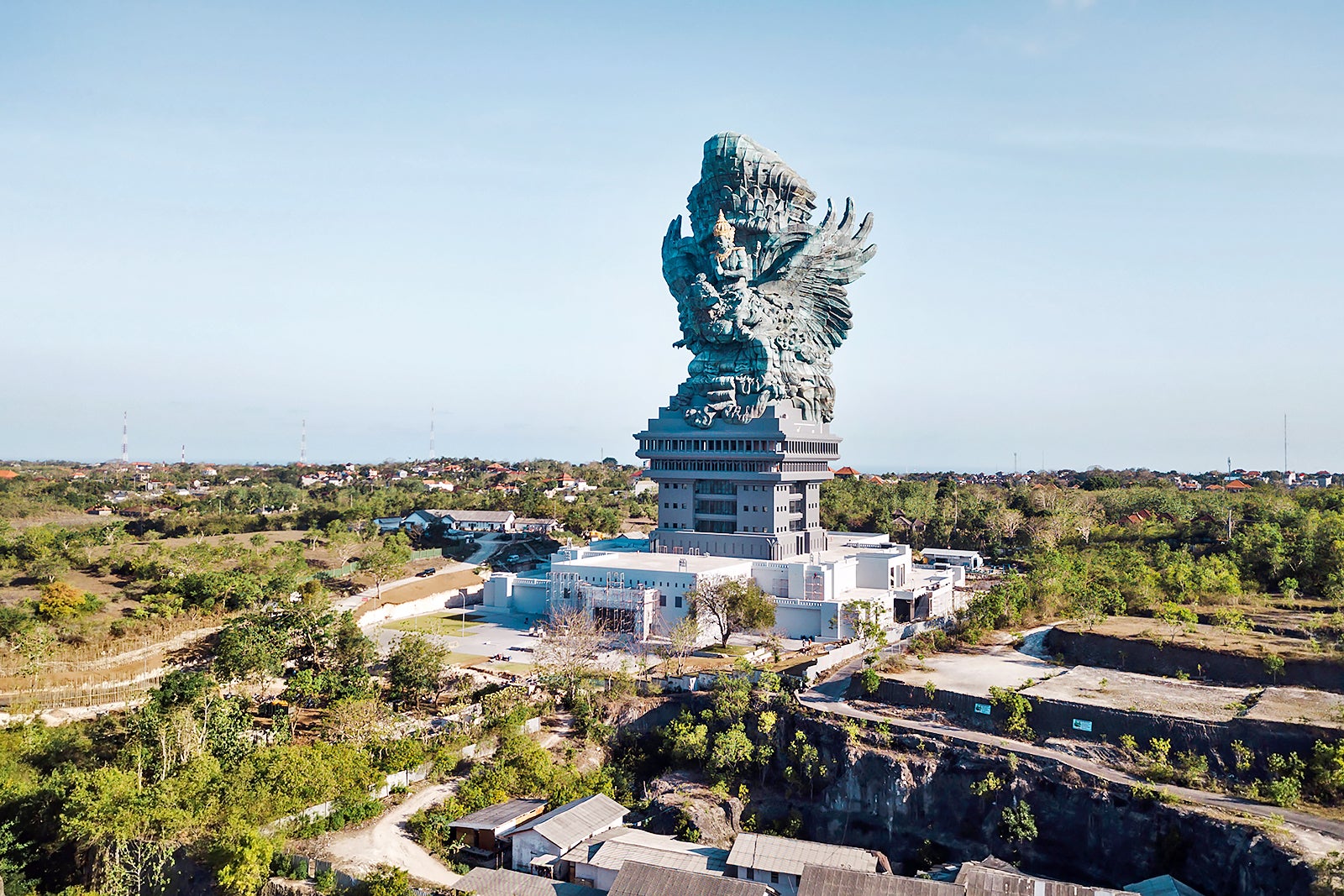 Garuda Wisnu Kencana (GWK) is a multipurpose cultural park that covers 2.5 sq km in the hills of Ungasan, about 5 km south of the main Jimbaran area. Its main showpiece is a gigantic statue depicting the benevolent Hindu god Vishnu riding on the back of the mythical garuda eagle.
The 121-metre-tall monument stands on a pedestal that's about 46 metres high, making it one of the tallest landmarks in Southeast Asia. Cultural performances, exhibitions, and world-class events regularly take place at Garuda Wisnu Kencana.
Read more
地點: Jalan Raya Uluwatu, Ungasan, Badung, Bali 80364, Indonesia
開放時間: Daily from 8 am to 9 pm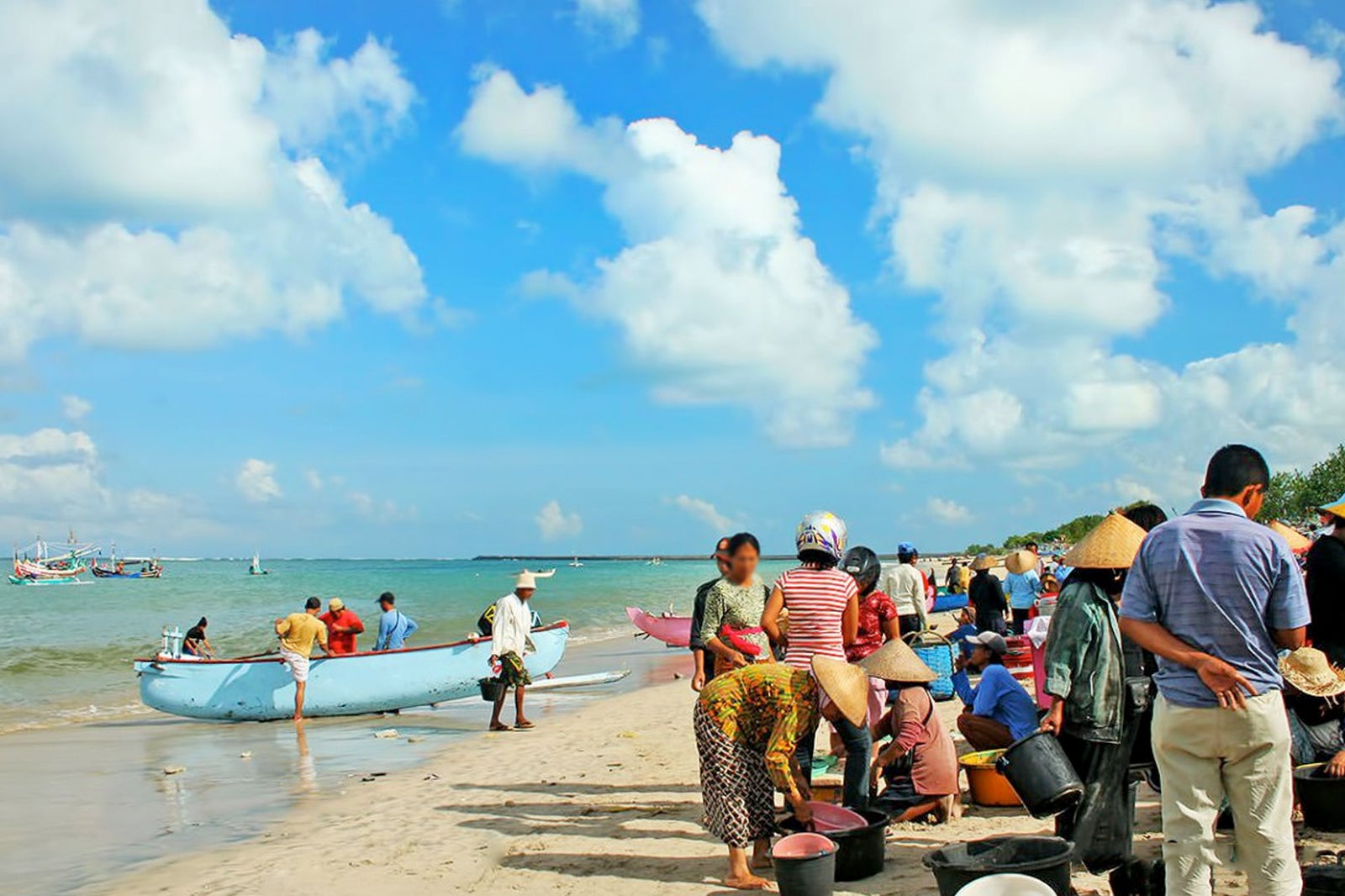 Jimbaran Bay is home to Kedonganan Fish Market, a traditional wet market where most of the fresh catches are sourced from in southern Bali. It's about 3.6 metres north of Jimbaran Beach, where you can catch a glimpse of Ngurah Rai International Airport's western runway. The largest fresh seafood market in Bali, you'll encounter almost any type of saltwater catch, from common red snappers to rare mahi-mahis.
If you arrive early (just after sunrise), you'll get to see the fishing boats that come in to unload their nets and baskets filled with live fish. Locals from other areas of Bali also head here for great bargains, especially when they're planning for a family gathering or a party with friends.
Read more
地點: Jalan Pantai Kedonganan, Kedonganan, Kuta, Badung, Bali, Indonesia
開放時間: Daily from 4 am to 9 pm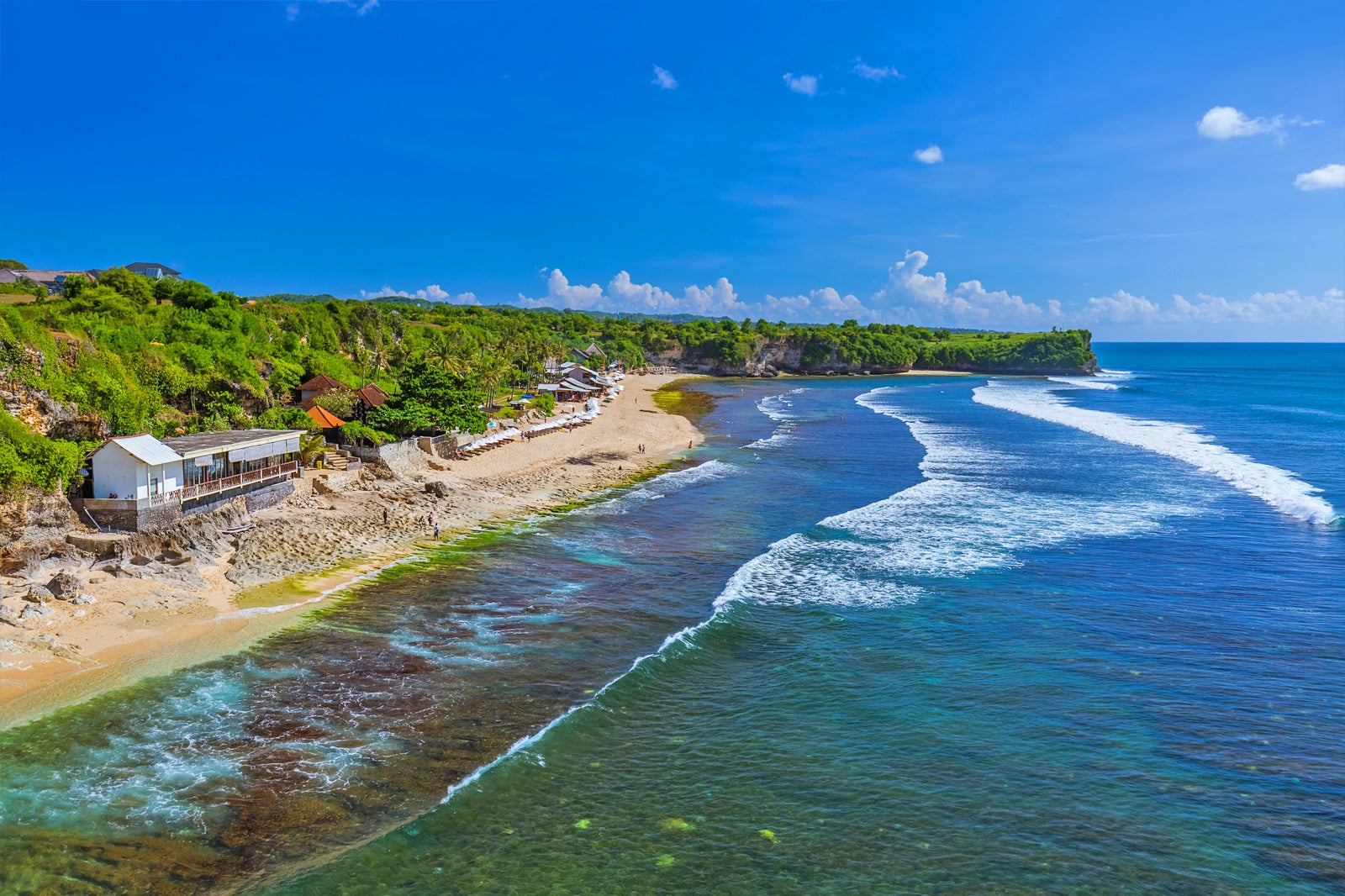 Balangan Beach is home to one of Bali's namesake pro surf breaks. The beach is on the northern side of the cliff that forms the signature hole 15 of the New Kuta Golf course. Its name once applied to the whole cliff-fringed coastline that included Dreamland Beach, before wave riders from around the world unanimously nicknamed that specific shore area south of the cliff as so.
Several local warungs (food stalls) are on the coastline, serving simple local 'surfer meals', together with cold refreshments and beer. Heading up past the Garuda Wisnu Kencana cultural park, at the junction proceed along Jalan Pantai Balangan I, which will lead you to the beach. Popular at sunset, Balangan Beach is beautiful from above at the hilltop as it is from the coastline. The beach is several steps down from the limestone cliff.
Read more
地點: Jalan Pantai Balangan, Jimbaran, South Kuta, Badung, Bali 80361, Indonesia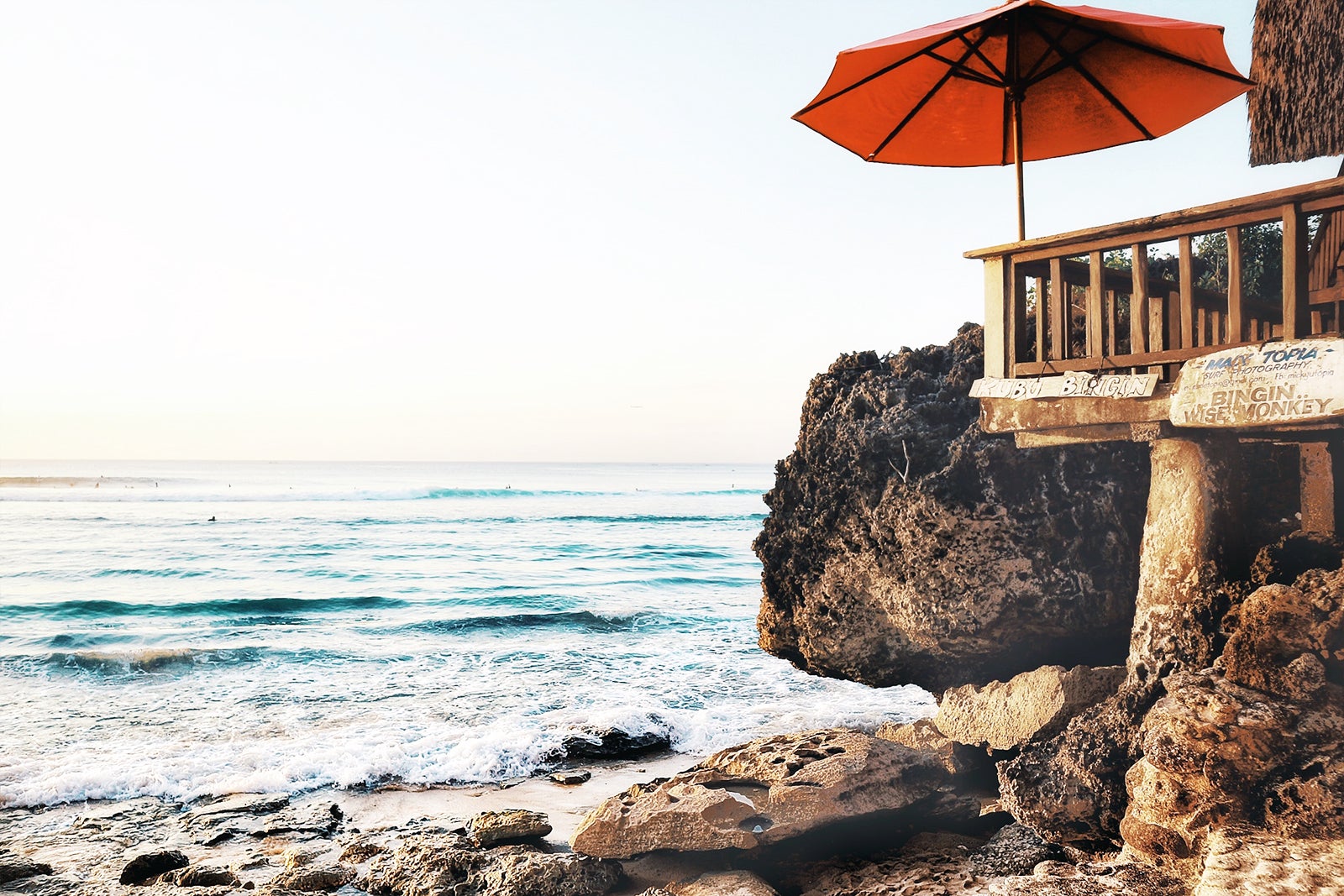 Bingin Beach is one of Bali's preferred surf spots, where you can enjoy a calm and relaxing setting of a limestone cliff-fringed beach. The beach isn't too far from its sister surf break Dreamland. It's accessible after a 10-km-long drive through interconnecting roads. The waves and the reef break are strictly for advanced riders, but everyone can enjoy the scenic beauty from the stretch of white sand.
At lower tides, the waters are suitable for swimming and snorkelling. You can explore the hilly terrain for a bird's eye-view, or families can simply enjoy leisure activities down on the coast. Bingin is slightly visible in the distance from Dreamland Beach, which is divided by a steep cliff. Along the hills are various warungs (local food stalls) and small villas that have sprung up over the past decade or so.
Read more
地點: Jalan Pantai Bingin, Pecatu, Badung, Bali 80361, Indonesia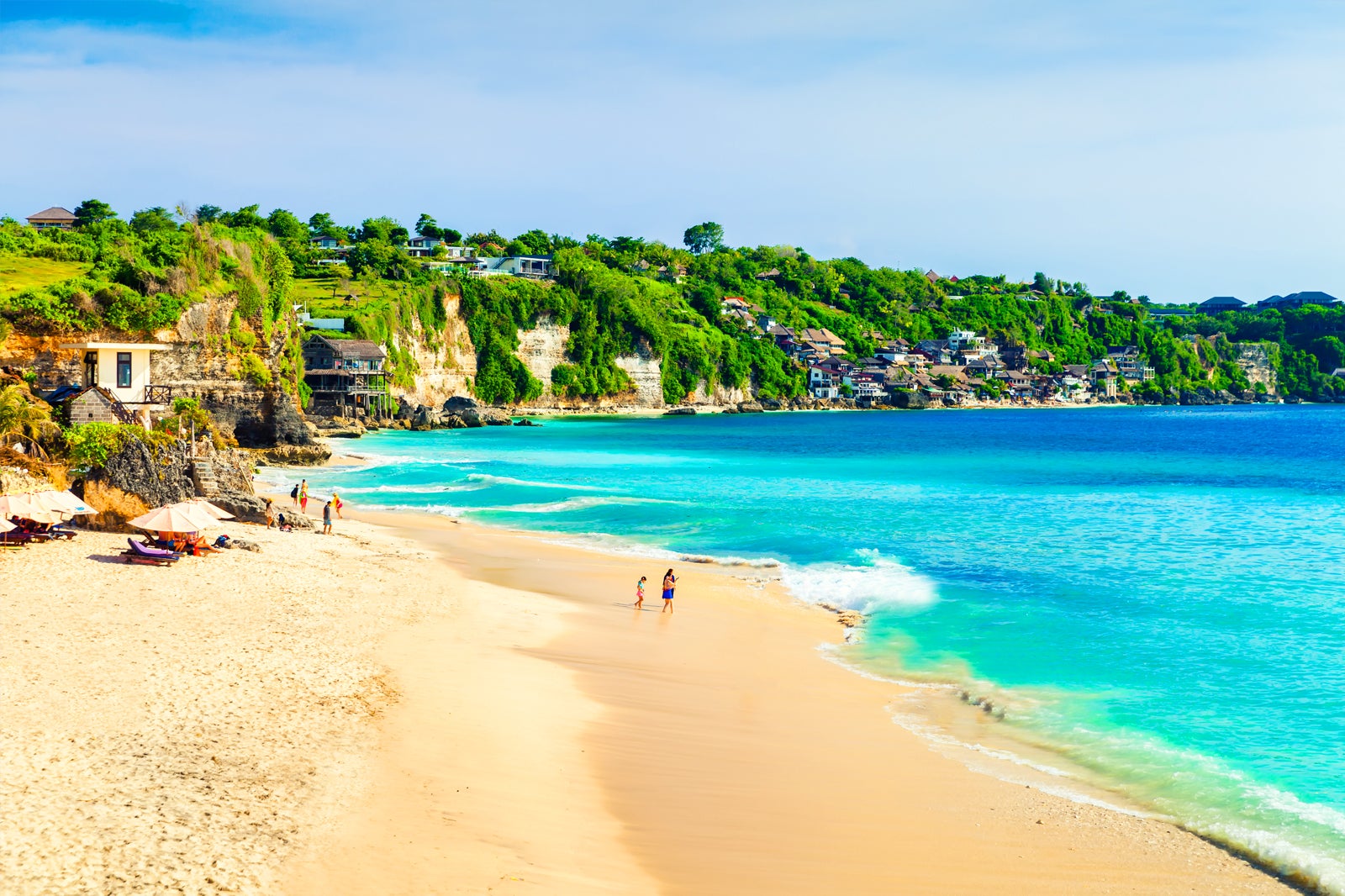 Dreamland Beach was one of the first hidden beaches to rise to fame on Bali's southern Bukit peninsula. It's open to the public and dubbed the 'New Kuta Beach', where surfers can enjoy some of the best reef breaks on the island. Every year, Dreamland Beach attracts advanced wave riders from the world over. Access to the beach is down a smooth asphalt road from the main entrance of Pecatu Indah Resort, and within a 30-minute drive from the Ngurah Rai International Airport in Tuban.
While the waves at Dreamland Beach are fit for pros, there are several surf classes available on the beach, offering quick riding lessons. Parasols are available for rent, and there's a row of warungs (local food stalls) serving refreshments, local cuisine and western bites.
地點: Jalan Pecatu Indah Raya, Jimbaran, South Kuta, Badung, Bali 80361, Indonesia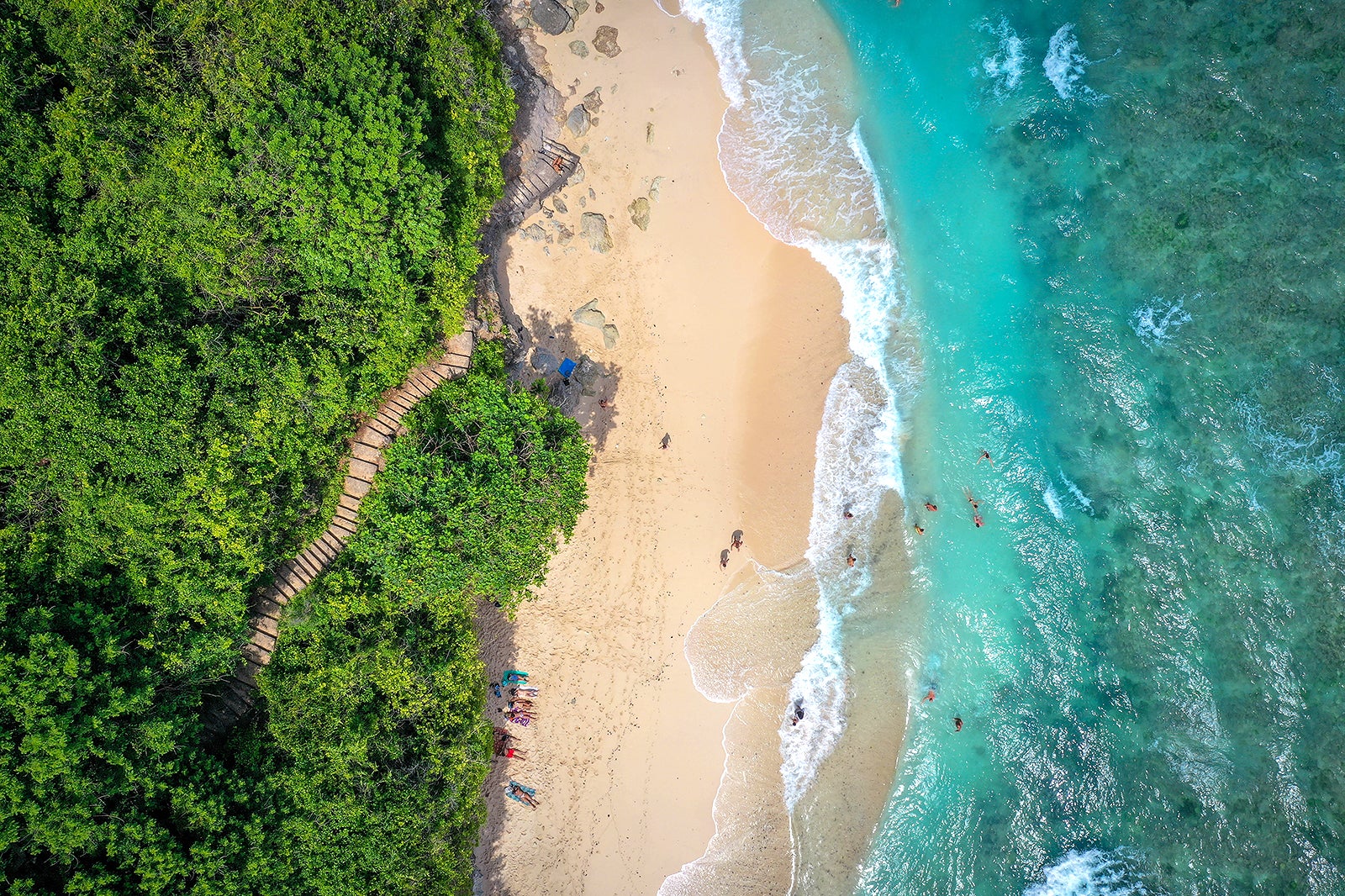 Green Bowl Beach is one of the many hidden beaches of Bali. This 30-metre coastal strip with coarse white sand is located at the bottom of a 75-metre-tall cliff. At the base, you'll come across 2 large limestone caves that house small rock shrines. They also provide shade and shelter for beachgoers and surfers throughout the day. Green Bowl Beach is about 15 km south of Kuta. To get to the beach, you'll need to descend hundreds of concrete steps down a cliff face. Going back up can be a challenge, but the scenic bird's eye view keeps you going along the way.
Read more
地點: Jalan Bali Cliff, Ungasan, Badung, Bali 80361, Indonesia
Jenggala Keramik is the extension of Jenggala Keramik, one of Bali's legendary ceramic producers. You can admire a rich collection of ceramic arts and exhibits at the gallery, adjacent to the main showroom. Jenggala often hosts regular exhibitions from international ceramic artists, sculptors and painters.
Jenggala Gallery offers convenience with a coffee shop right next to this large contemporary space. Children can sign up for Jenggala Gallery's 'paint-a-pot' workshops.
地點: Jalan Uluwatu II, Jimbaran, Badung, Bali 80361, Indonesia
開放時間: Daily from 8 am to 8 pm
電話: +62 (0)361 703 311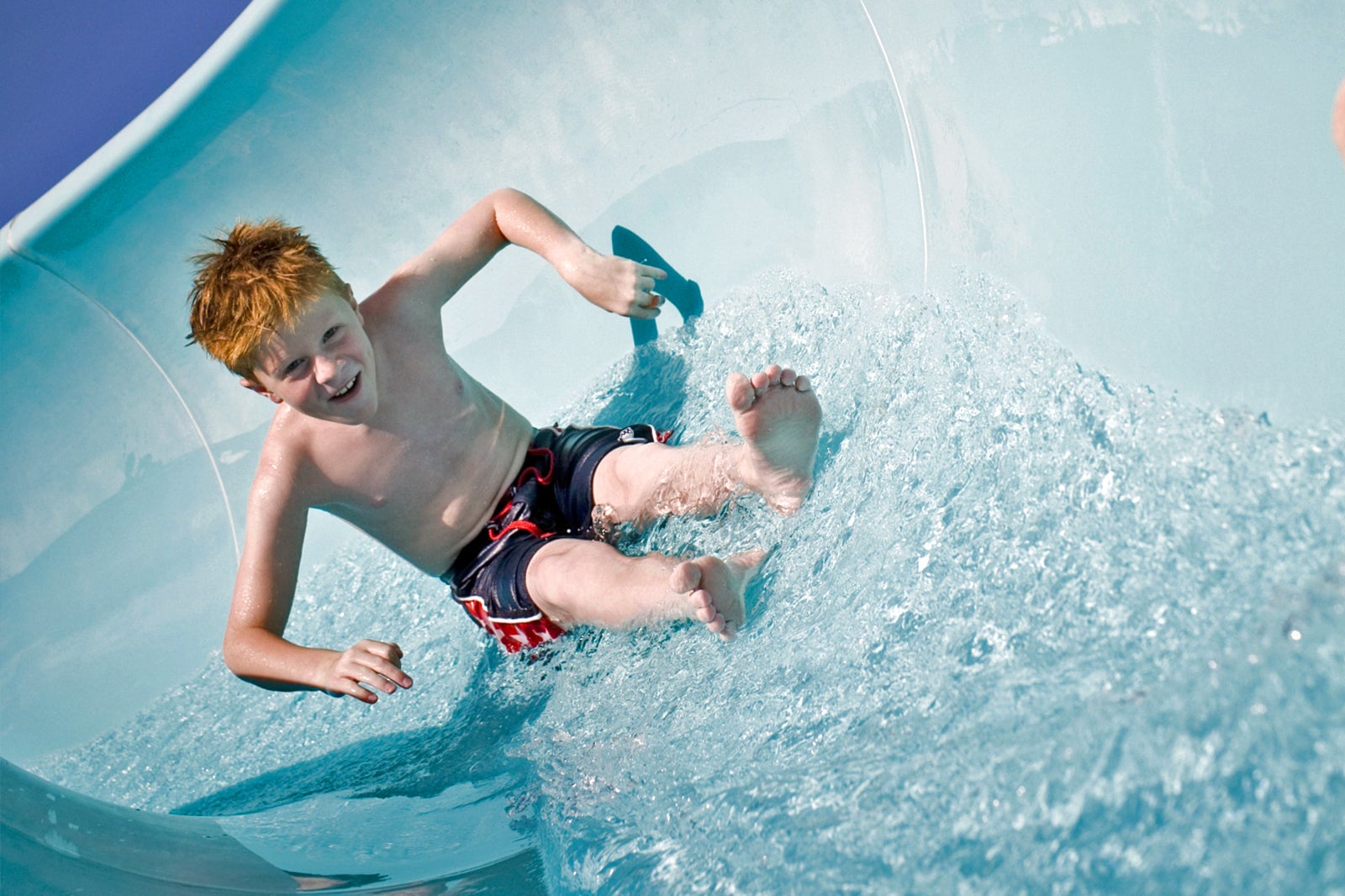 Kuta Green Park is a water park within the Pecatu Indah Resort, about a 15-minute walk of Dreamland Beach on the western part of the Bukit Peninsula. This family-friendly attraction offers a unique recreation spot in a hilly limestone area by combining a water park with a range of outdoor activities Kuta Green Park covers 50,000 sq m of the Pecatu Indah Resort enclave, with 12 main water activities, children's playgrounds, and an aviary.
Read more
地點: Jalan Raya Uluwatu, Pecatu, Kuta, Badung, Bali 80361, Indonesia
開放時間: Daily from 9 am to 6 pm
電話: +62 (0)361 848 4777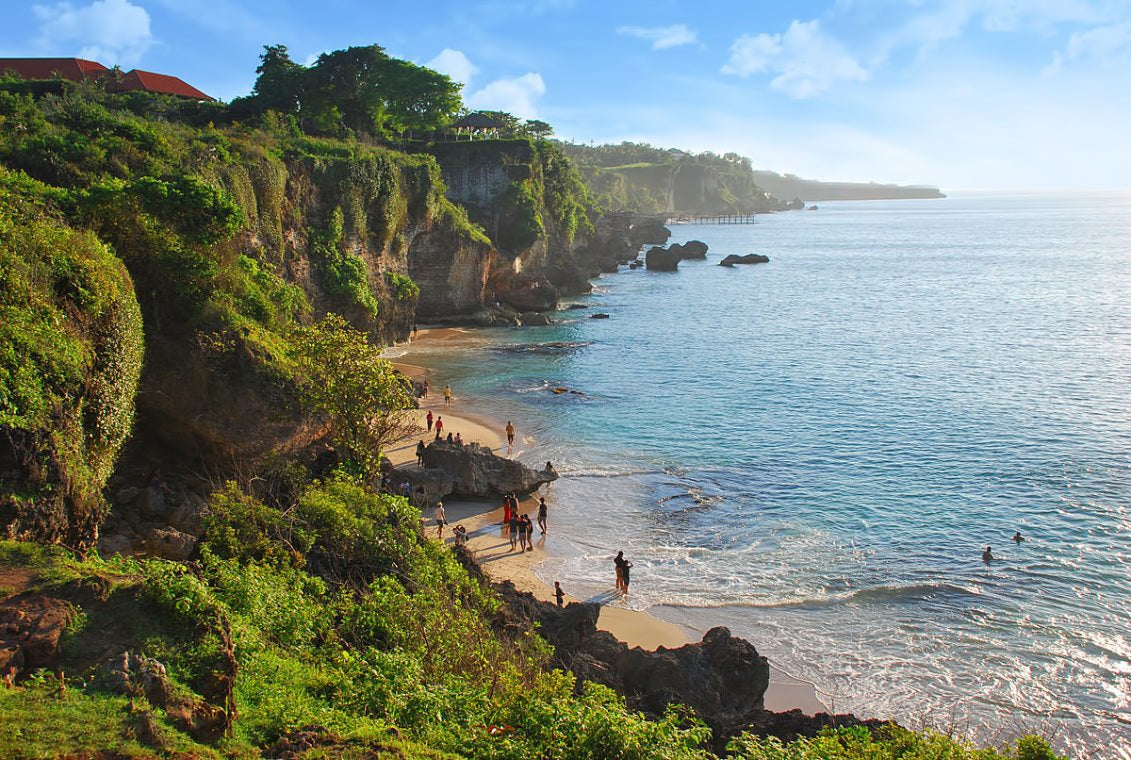 Tegal Wangi Beach is one of the most unique hidden beaches to grace the southern Bukit peninsula of Bali. The best time to visit is before sunset, around the 'blue hour' (6pm to 7pm). You can head down to the sands of Tegal Wangi Beach by carefully descending a stone walkway from a 100-metre-tall limestone cliff. Low tides reveal small pools that are enjoyable to have a soak in.
Read more
地點: Jalan Tegal Wangi, Jimbaran, Badung, Bali 80361, Indonesia