War Memorial Opera House in San Francisco
Visit a Historical Enclave of Arts and Creativity
The War Memorial Opera House is a historical performance venue that not only hosted several historical events but continues to host the best in performing arts. It's home to both the San Francisco Opera and the San Francisco Ballet, both of which perform regularly on stage here.
The building itself is quite impressive, sporting a beaux-arts/classical revival design style. It was originally built in 1932, but it had to be rebuilt extensively in 1993 after suffering damage in the Loma Prieta earthquake. The retrofit maintained the same design style, though it added a new lighting system and modern bathrooms.
War Memorial Opera House in San Francisco - one of the highlights of 10 Best Theatres in San Francisco (Read all about San Francisco here)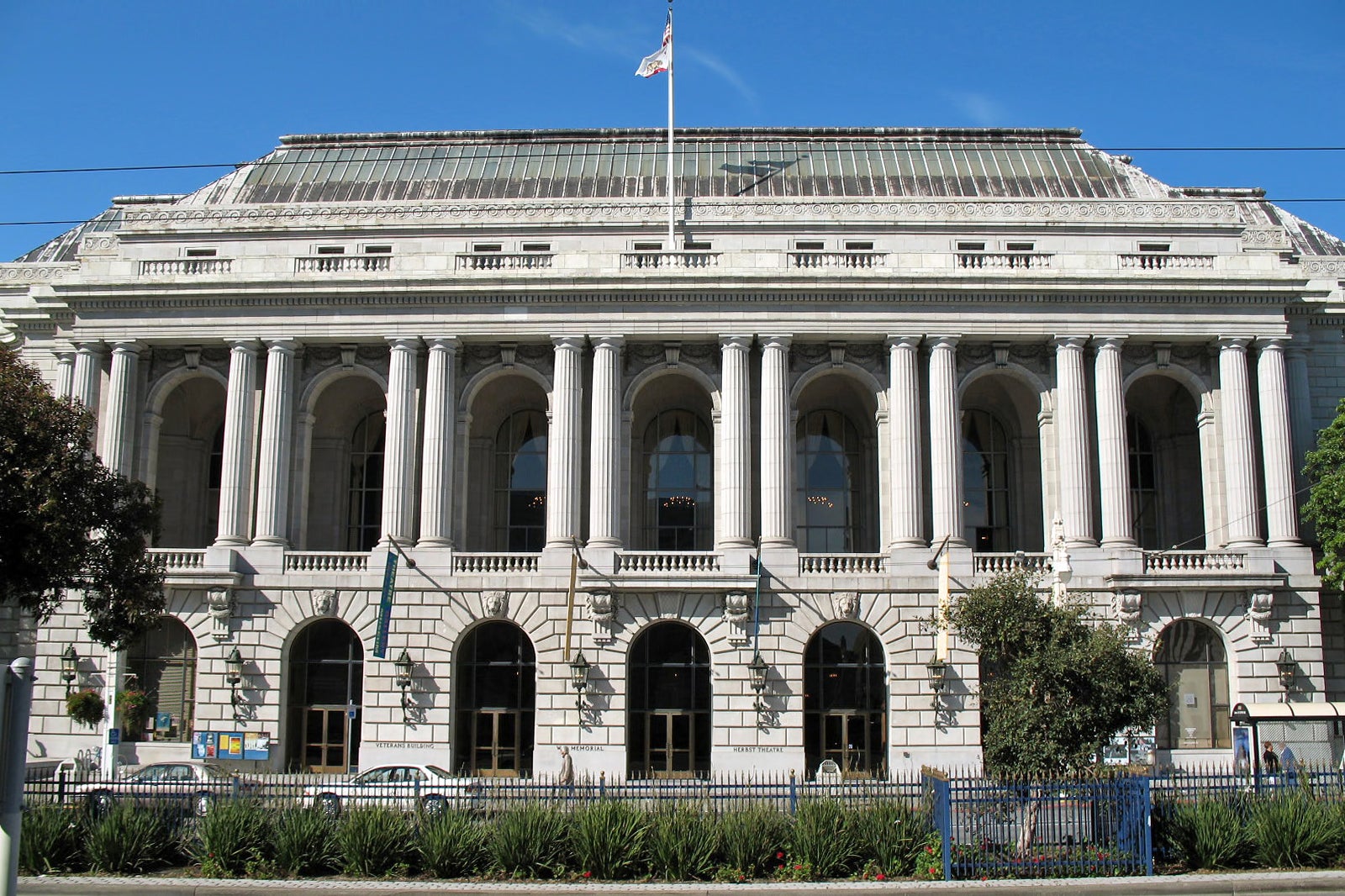 War Memorial Opera House highlights
The opera house seats 3,126 and offers an additional 200 standing positions. The local opera company performs classic productions as well as more contemporary operas, but they always put their special twist on it either way.
The ballet company here is particularly famous for being one of the best in the world, with performances ranging from classic to contemporary depending on what time of year you visit. This was the first professional ballet company in the US, so they've had more practice than literally every other ballet group in the country.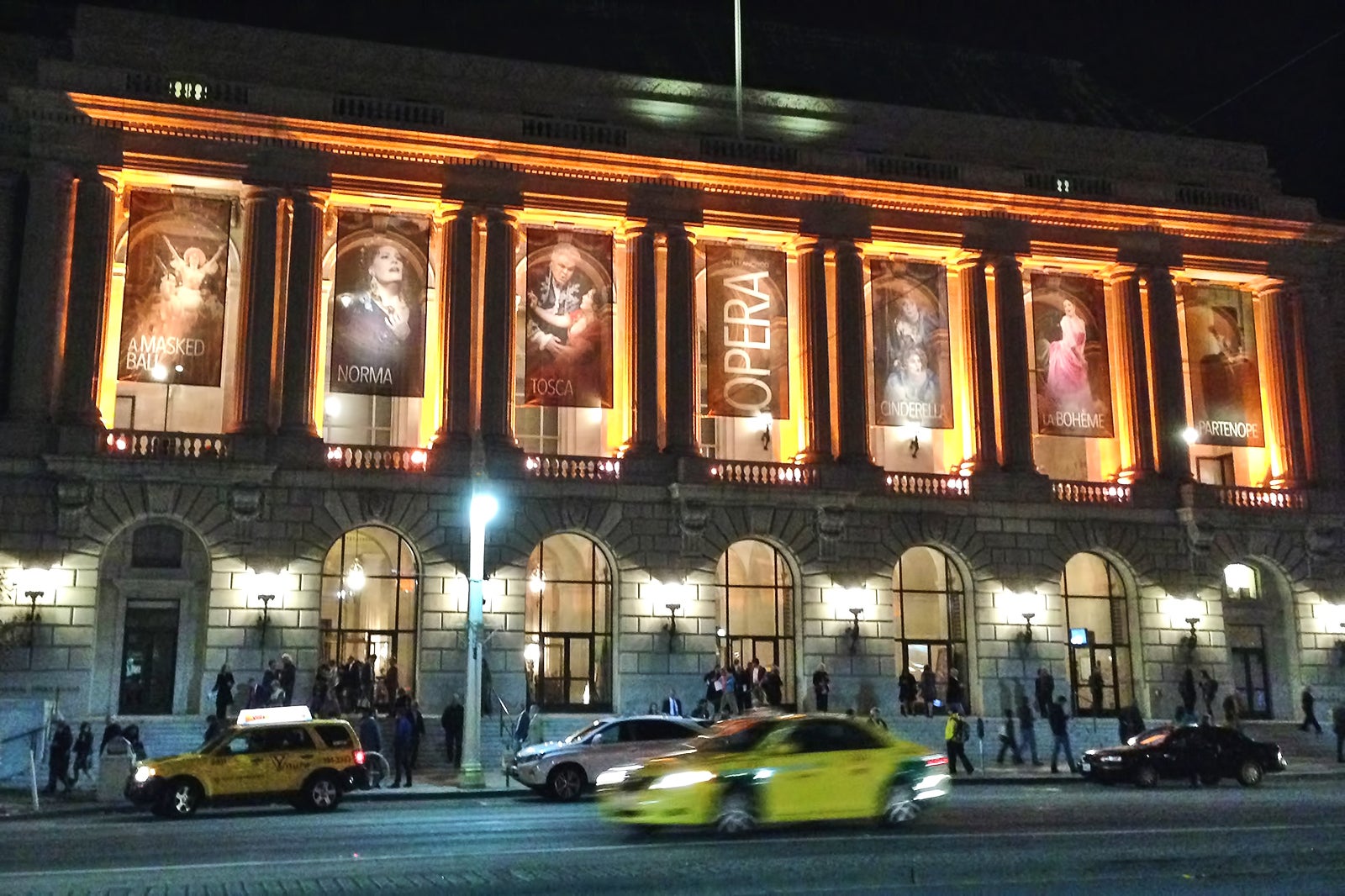 Good to know when visiting the War Memorial Opera House
Performances are held here all year long, but opera and ballet tend to take turns. The ballet season is the first half of the year, while the opera season is the latter half of the year. Consider what kinds of performances you'll be able to see during your visit.
You'll find additional performing arts venues in the area that offer different kinds of performances. For example, the Davies Symphony Hall is mere steps away, and it's home to the San Francisco Symphony. You can also visit the adjacent Veteran's Building, a musical performance venue and site where the original United Nations Charter was signed.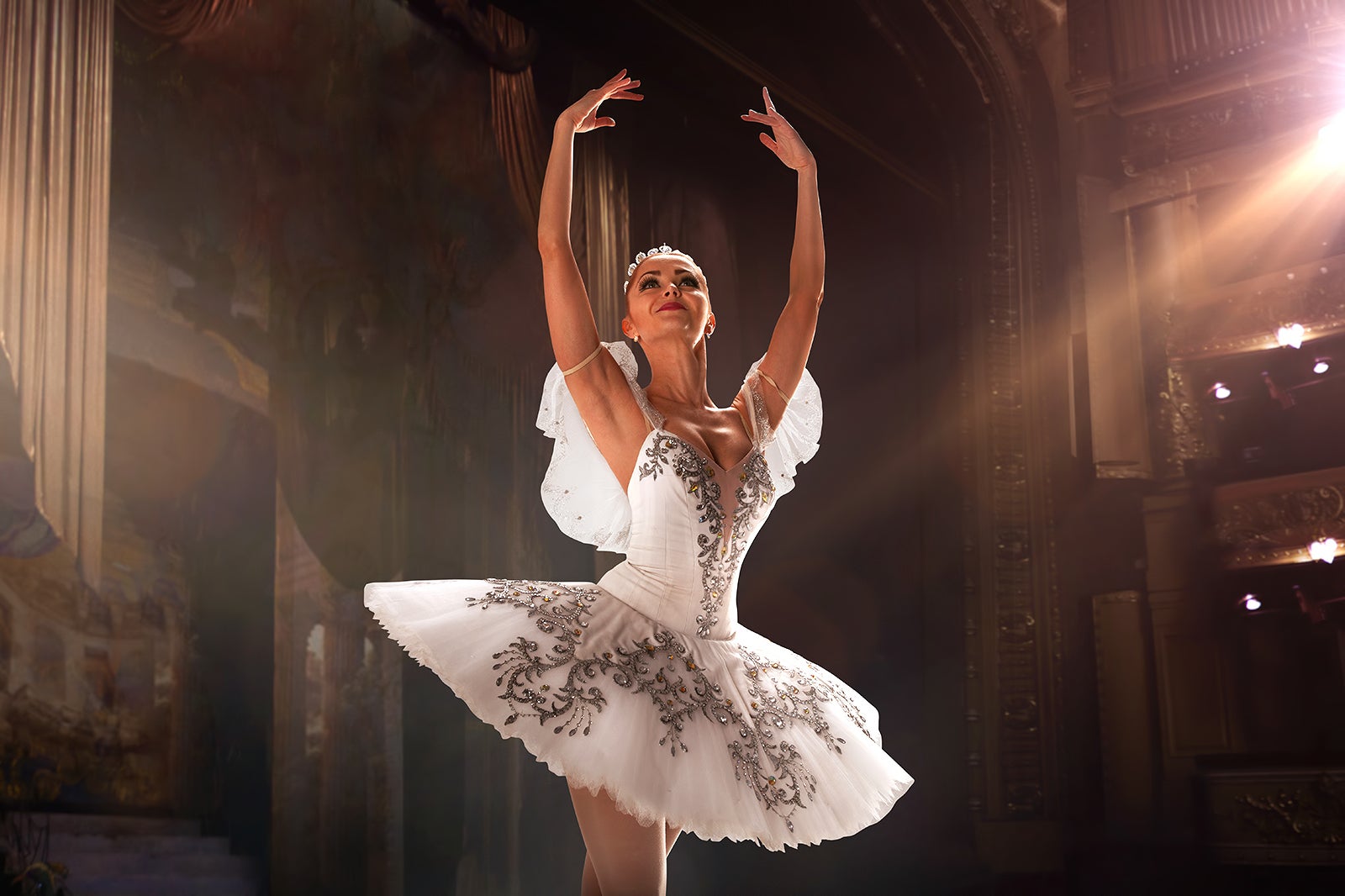 War Memorial Opera House in San Francisco
位置: 301 Van Ness Ave, San Francisco, CA 94102, USA
開放時間: Most shows start at 7.30 pm
電話: +1 415-621-6600
返回頁首