Twin Peaks is a set of hills that tower over San Francisco where you'll find walking trails, scenic views, and vibrant wildlife with a maximum elevation of 922 feet. This is the 2nd-tallest peak in the San Francisco area, being outmatched only by Mount Davidson.
All sorts of visitors can find satisfaction in these hills whether you're looking for adventure or not. If you want to travel on foot, you can scale the hiking trail and reach the summit that way. Alternatively, there's a bus that will take you to the best views. Most people spend about an hour or 2 here.
Twin Peaks in San Francisco - one of the highlights of 8 Best Viewpoints in San Francisco and 10 Free Things to Do in San Francisco (Read all about San Francisco here)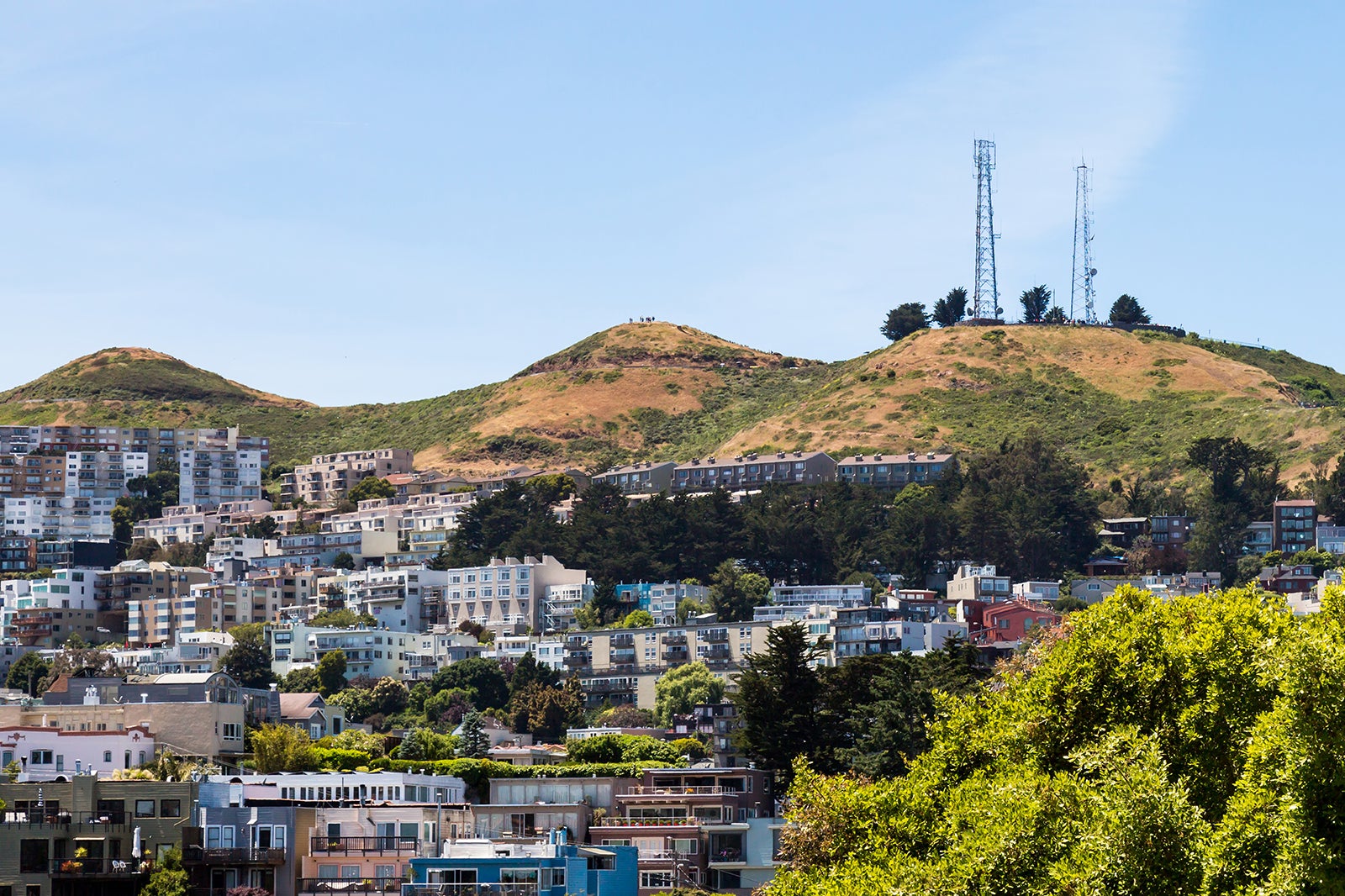 Twin Peaks highlights
The highlight of this natural area is the trail network. It stretches 0.7 miles and ascends both peaks. On the summit, you'll find 360-degree views of the entire area, and Christmas Point is a common favourite. This viewpoint is where you'll find the most picturesque views of San Francisco and the bay.
Twin Peaks is also home to a Mission blue butterfly population. This species is endangered, but they seem to flourish in Twin Peaks. You can see some for yourself when you visit. Just keep an eye out for butterflies about the size of a quarter with light-blue colouring.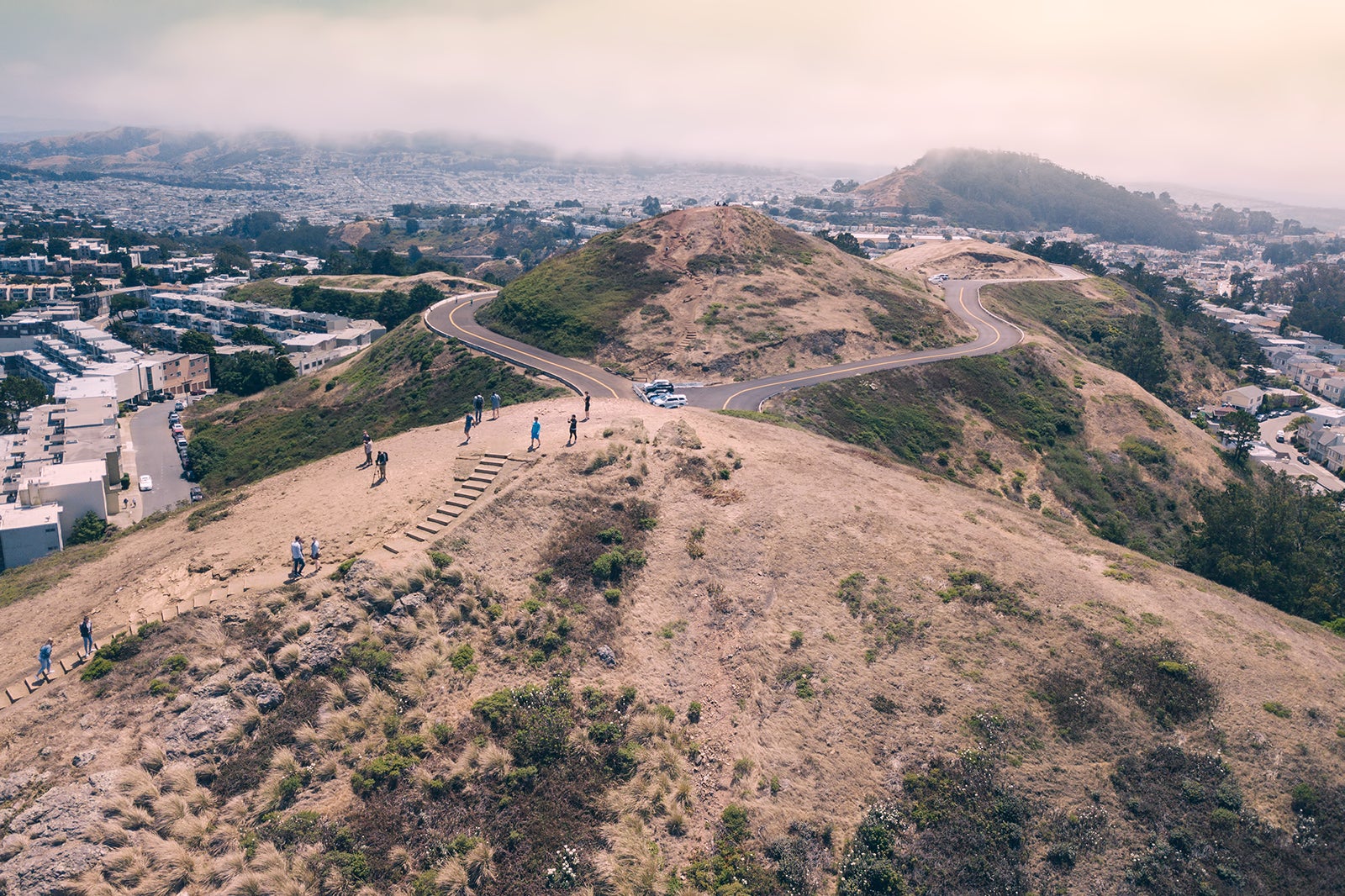 Good to know when visiting Twin Peaks
The most important thing to keep in mind when visiting Twin Peaks is that you should always stay on the trails. Preventing erosion is key to maintaining the area for its plants and wildlife. Plus, you'll find poison oak off the trails.
When visiting the area, you'll find yourself close to a variety of other attractions, such as Buena Vista Park, which is about a mile to the northeast. Additionally, Mount Sutro is directly to the northwest. If you're looking for street parking, you'll find plenty off of Crestline and a bit near Christmas Point.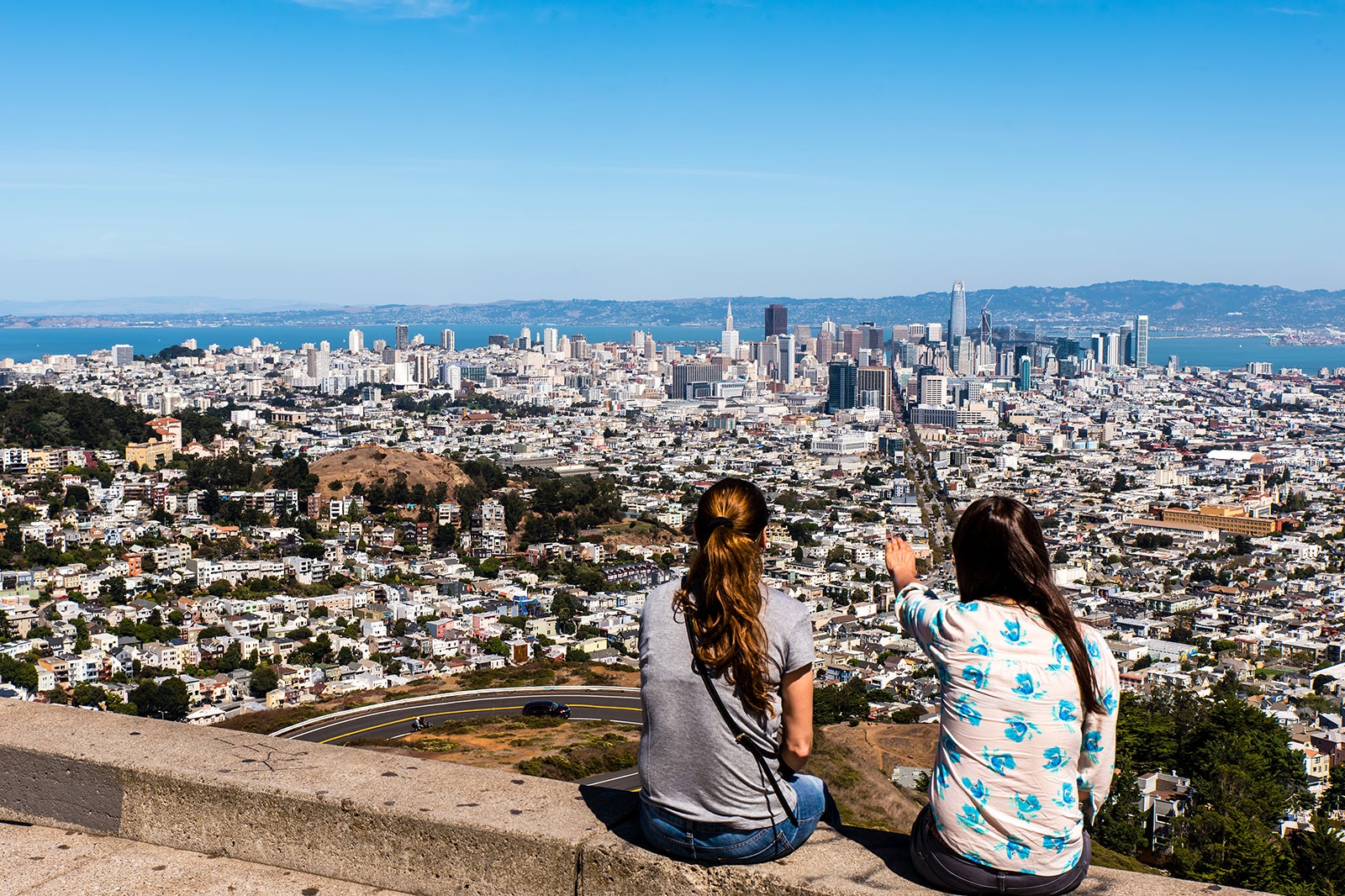 Twin Peaks in San Francisco
位置: 501 Twin Peaks Blvd, San Francisco, CA 94114, USA
開放時間: Daily from 5 am to midnight
電話: +1 415-831-2700
返回頁首