9 Best Things to Do in San Diego
What is San Diego Most Famous For?
San Diego's coastal locale is a popular holiday destinations for beachgoers, couples, and families looking to soak up some sun. Its many ocean-facing neighbourhoods offer miles of sandy beaches that are great for surfing, sunbathing (your choice of doing so nude or clothed), and snorkelling among colourful sea creatures.
Adventurers can opt for hiking through the 1,200-acre Balboa Park and Torrey Pines State Reserve, while art lovers can spend hours marvelling at masterpieces in San Diego's many museums, art galleries, and a Spanish village filled with 200 local artists. You can even learn about the city's maritime heritage by joining voyages on historical sailing ships at the city's floating maritime museum. Read on for our list of things to do in San Diego.
What are the best things to do in San Diego?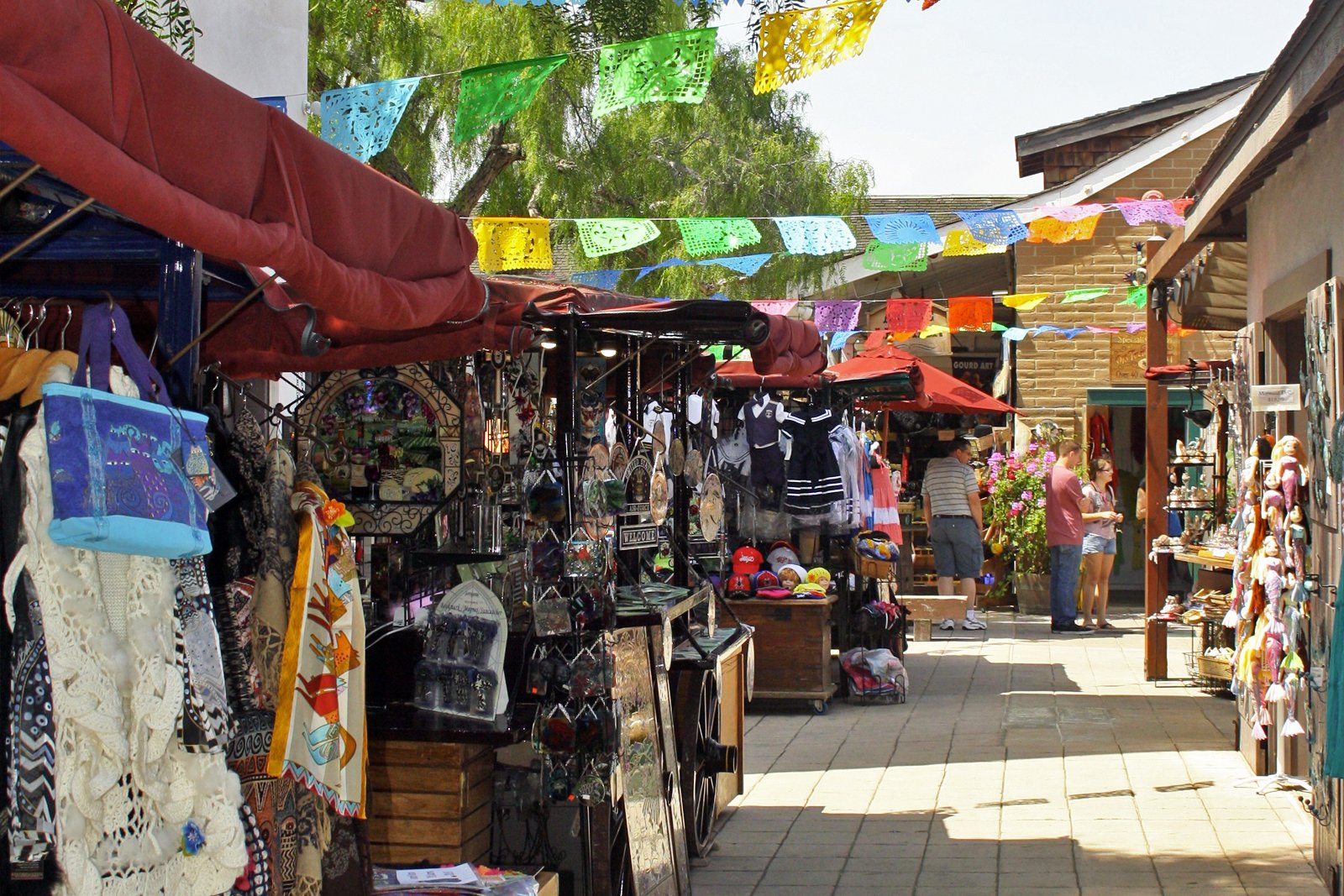 Start the day at Old Town San Diego
Check out 19th-century homes at the Old Town State Historical Park
Old Town San Diego has a vibrant Spanish community and historical buildings dating back to the 1800s. A must-visit is the Old Town State Historical Park, where you can learn about San Diego's colonial lifestyle (and maybe spot a ghost) at the Whaley House and Junípero Serra Museums. The Bazaar del Mundo marketplace is teeming with Mexican restaurants and bars, as well as shops selling clothing, souvenirs, and accessories. There are also live mariachi performances throughout the day, especially at Fiesta de Reyes.
地點: Old Town San Diego, San Diego, CA 92110, USA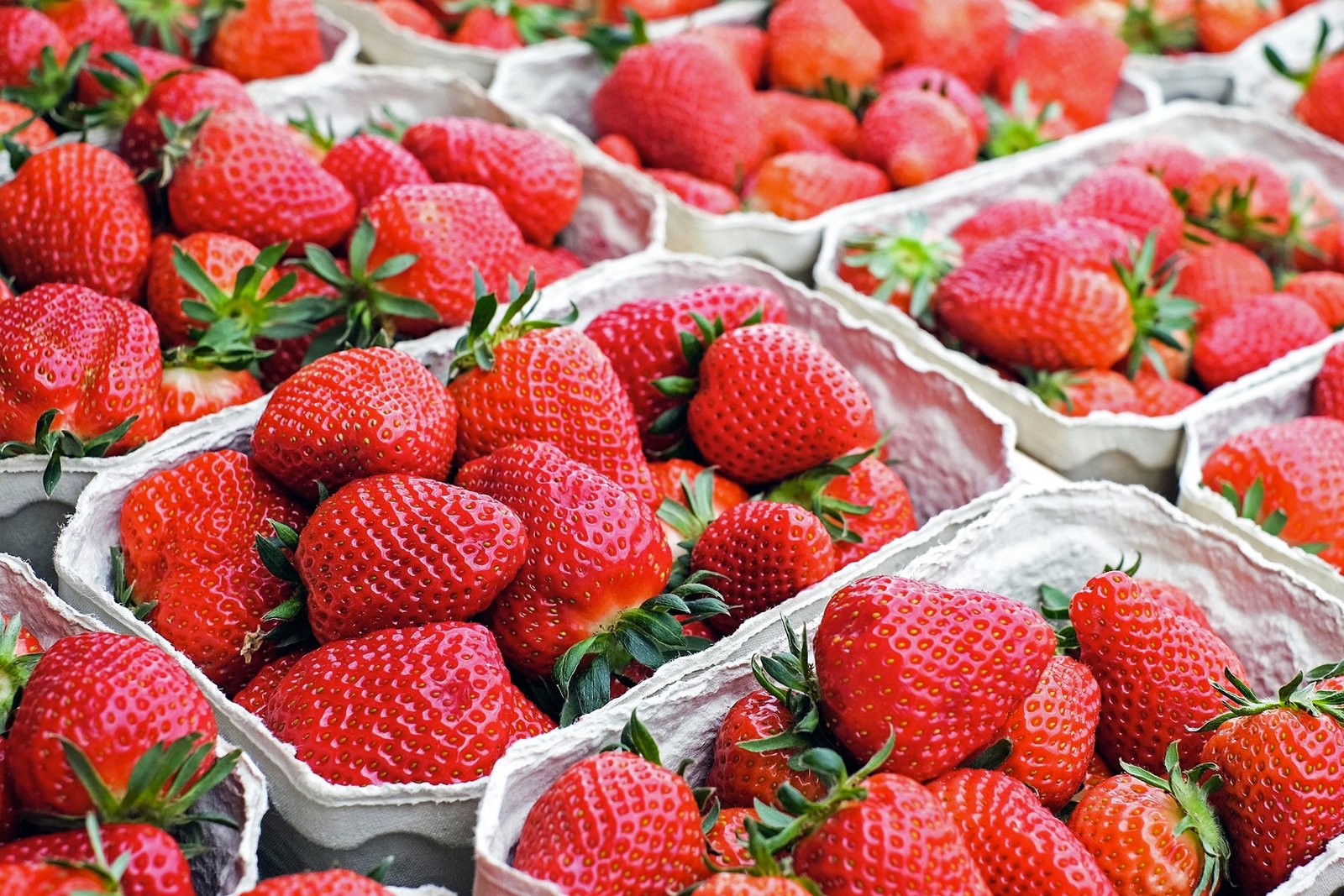 Shop at Ocean Beach Farmers Market
Snack on torpasta at this hippie market
The Ocean Beach Farmers Market features over 100 local vendors selling a variety of handmade souvenirs and clothes, as well as fresh produce and ready-to-eat meals. San Diego locals frequent this marketplace for its extensive food options, including fresh seafood, ceviche, tamales, and crepes. A must-try here is the torpasta, which is a carb-heavy combination of a baguette with fresh pasta stuffing. Live music, yoga sessions, and fire dances are among the other activities you can enjoy at Ocean Beach Farmers Market.
地點: 4900 Newport Ave, San Diego, CA 92107, USA
開放時間: Wednesday from 4pm to 8pm
電話: +1 619-279-0032
Swim with sharks on La Jolla Shores
Get up close with these friendly creatures
Snorkelling is a popular activity at La Jolla Shores as the shallow waters are home to leopard sharks. They often congregate in front of The Marine Room Restaurant, attracting animal lovers looking to get up close with these rather friendly creatures. You can easily rent snorkelling gear from many dive shops at La Jolla Shores. Diving enthusiasts can visit the La Jolla Underwater Park Ecological Reserve, which has 2 artificial reefs teeming with colourful marine life.
地點: La Jolla Shores, San Diego, CA 92037, USA
相片由 Leandro Neumann Ciuffo 提供 (CC BY 2.0) 經修改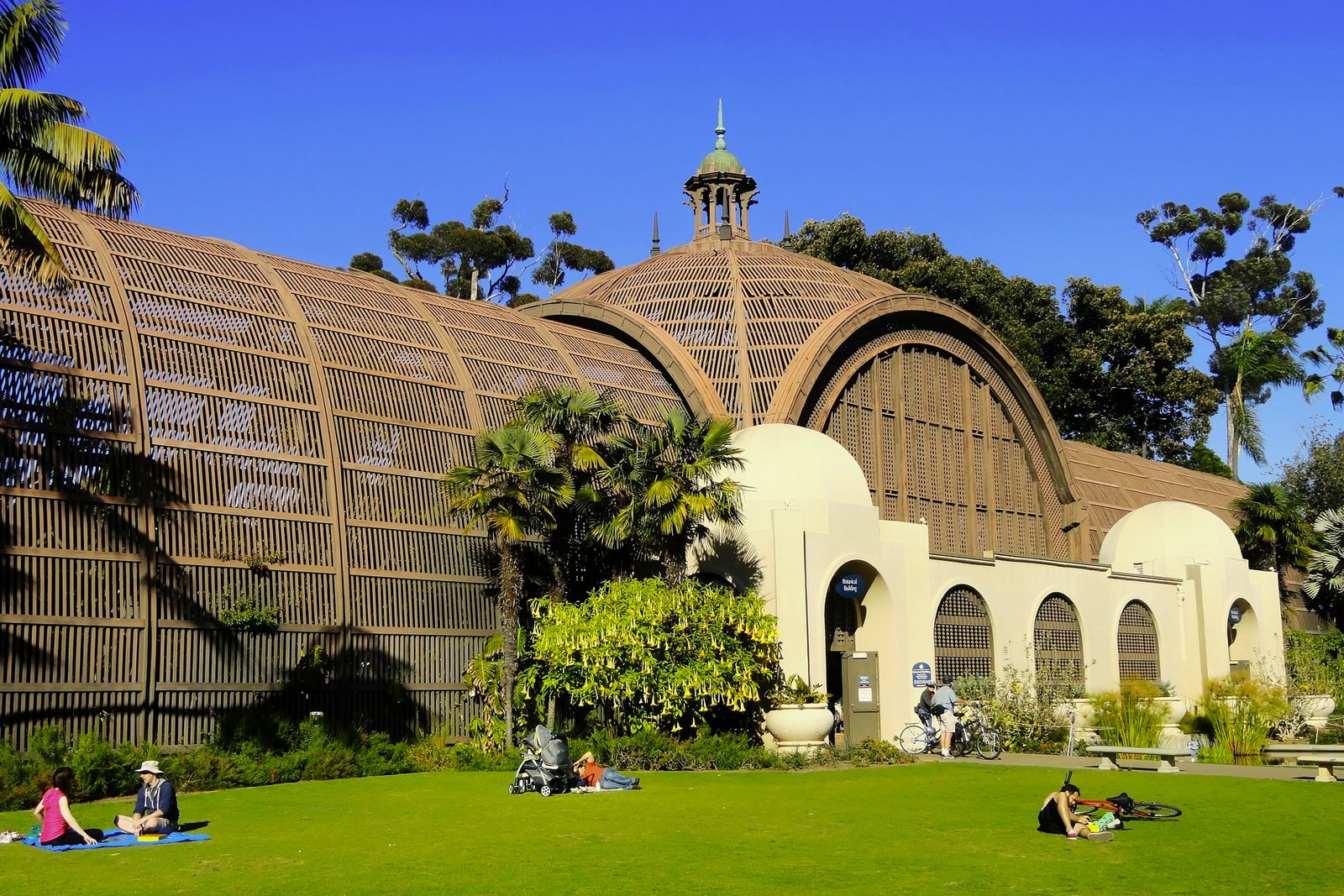 Go hiking at Balboa Park
Hike the Marston Point Trails for views of Cabrillo Bridge, Alcazar Garden, and Palm Canyon
Balboa Park is an expansive landscape with dozens of museums, themed gardens, and historical landmarks. Hiking is a popular activity as there are 6 trail routes through the park's most beautiful gardens, connecting vantage points overlooking the West Mesa canyons. Families with young children can ride a miniature train through 4 acres of the park and visit various animals at the San Diego Zoo. Art lovers can spend hours at the Spanish Village Art Center, which features daily demonstrations by local photographers, sculptors, metalsmiths, jewellery designers, and clay artists.
地點: San Diego, CA, USA
電話: +1 619-239-0512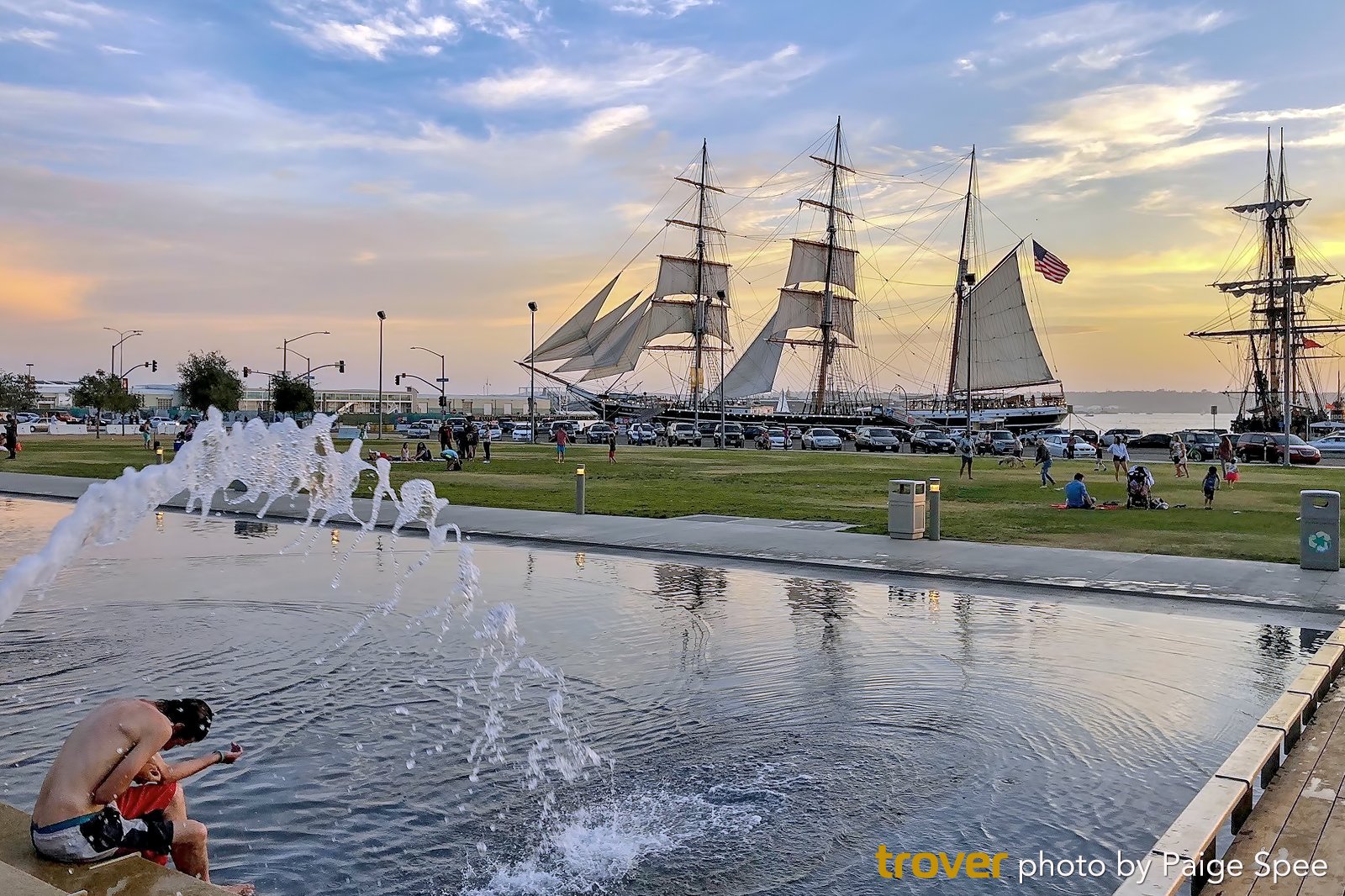 Must-See: Maritime Museum of San Diego
Join a 3-hour sailing trip on a tall ship
The Maritime Museum of San Diego has an extensive collection of sea vessels, many of which date back to the 19th century. Founded in 1948, this floating museum is where you can explore historical ships such as an actual Soviet-era submarine, an 1898 steam ferryboat, and the world's oldest sailing ship. On-the-water excursions are also available at the Maritime Museum of San Diego, where you get to sail on a replica of a 16th-century San Salvador ship or enjoy a day of whale watching off San Diego.
地點: 1492 N Harbor Dr, San Diego, CA 92101, USA
開放時間: Daily from 9am to 9pm
電話: +1 619-234-9153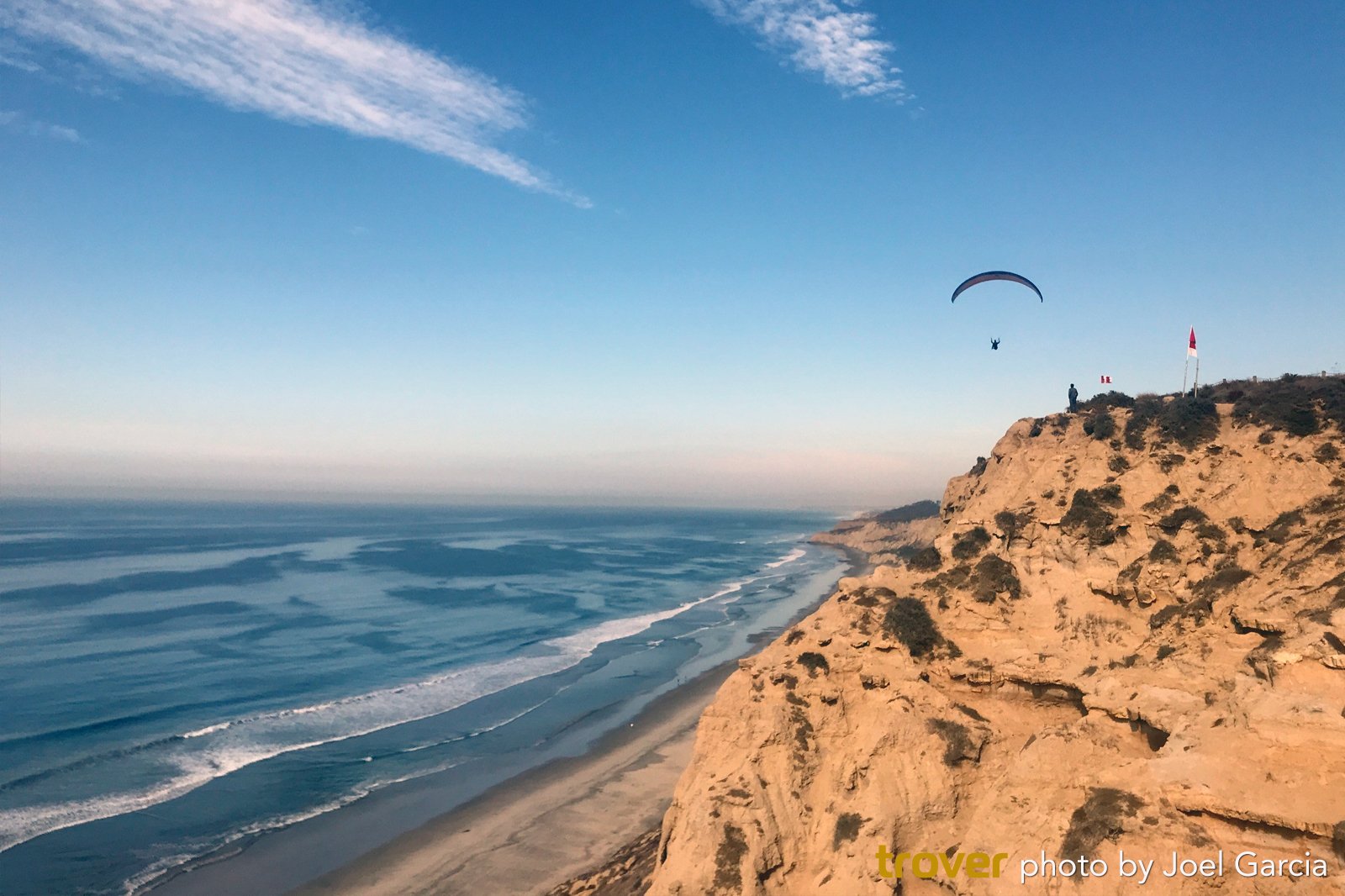 Sunbathe at Black's Beach
Bathing suits are optional at this popular nude beach
Black's Beach in San Diego is one of the largest nude beaches in the USA, but you often find local families and surfers gathering at this secluded promenade as well. The southern end of Black's Beach has an underwater canyon that results in thrilling surf breaks, making it a popular spot for advanced surfers. Getting here can be rather challenging due to steep climbs, but the easiest route is from La Jolla Shores Pier during low tide. It's a 3-mile walk north from La Jolla Shores, which passes through Scripps Beach's rocky tide pools, caves, and an abandoned structure called the Mushroom House.
地點: Black's Beach, San Diego, CA 92037, USA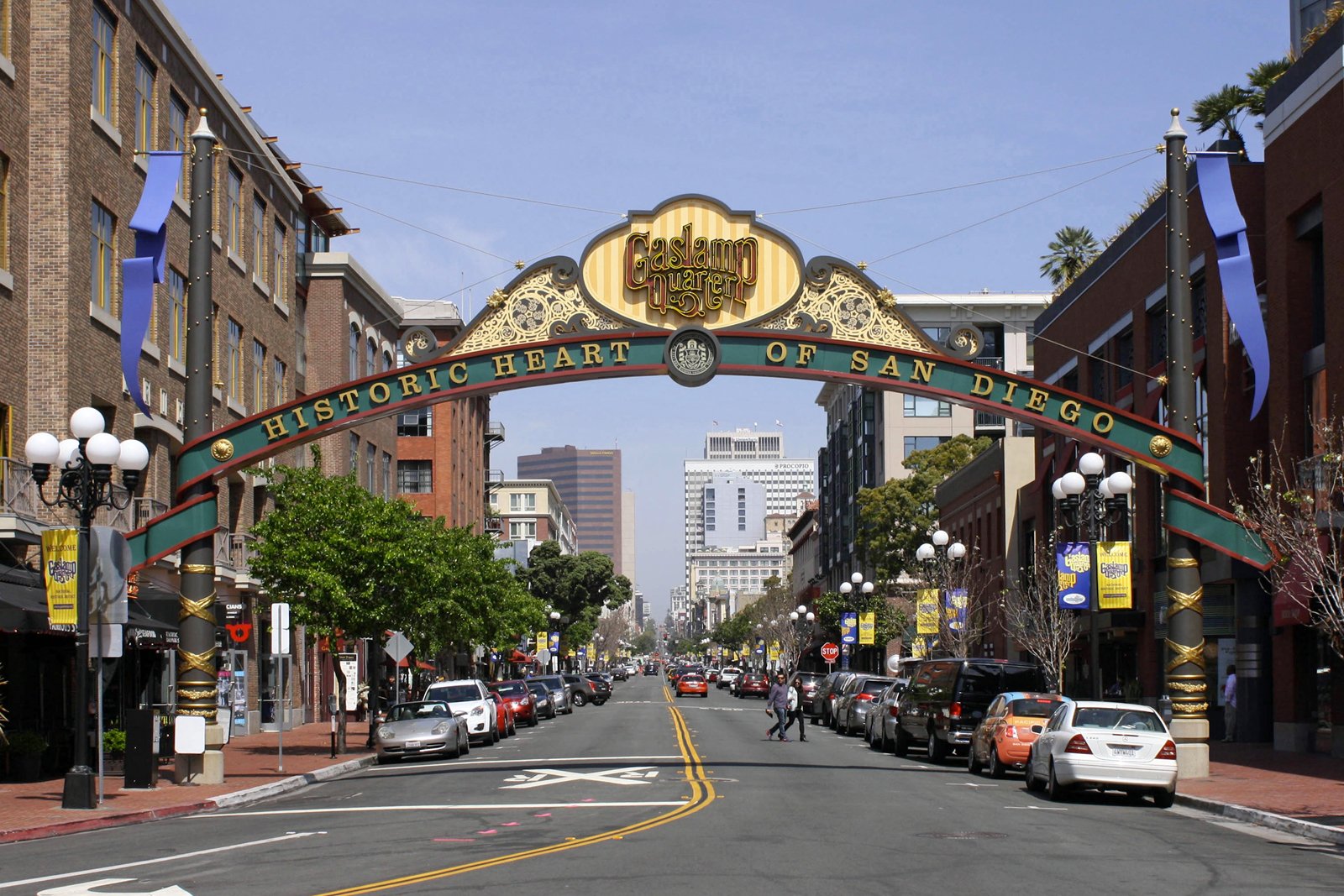 Explore Gaslamp Quarter
Join the Ghosts of the Gaslamp Walking Tour
San Diego's Gaslamp Quarter features a vibrant mix of Victorian architecture, museums, art galleries, and theatres, as well as trendy dining and nightlife spots. It takes up over 16 blocks in the city's downtown area, and is a short walk from Petco Park, Horton Plaza, and San Diego Convention Center. Daily tours are available for those who want to learn about Gaslamp Quarter's centuries-old history, including a Friday evening walking tour with a guide sharing creepy facts and ghostly encounters.
地點: Gaslamp Quarter, San Diego, CA 92101, USA
相片由 Bernard Gagnon 提供 (CC BY-SA 3.0) 經修改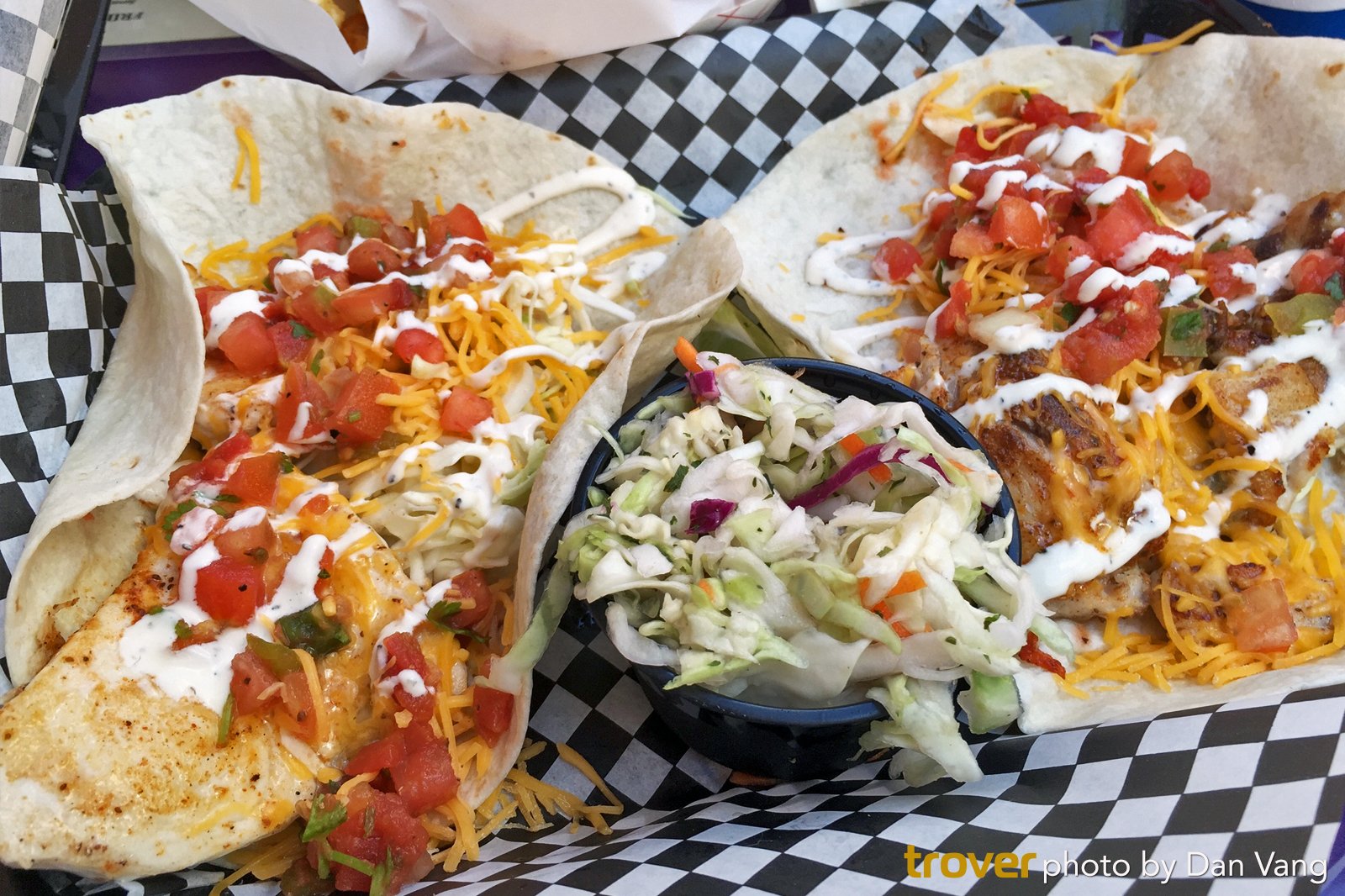 Eat a fish taco
Check out Mitch's Seafood in Point Loma
No trip to San Diego is complete without sampling the iconic fish tacos. This Mexican dish consists of a corn tortilla filled with fried or grilled fish, cabbage, crema (light sour cream), and pico de gallo (diced tomato, onion, cilantro, lime juice, and fresh serrano). Fish tacos are served at just about every Mexican joint in San Diego, but Mitch's Seafood in Point Loma is where many locals go for fresh seafood and tacos. Grab a seat at the wraparound deck to savour this delicious dish with a beer on tap while enjoying beautiful views of San Diego Bay.
地點: 1403 Scott St, San Diego, CA 92106, USA
開放時間: Daily from 8am to 9pm
電話: +1 619-222-8787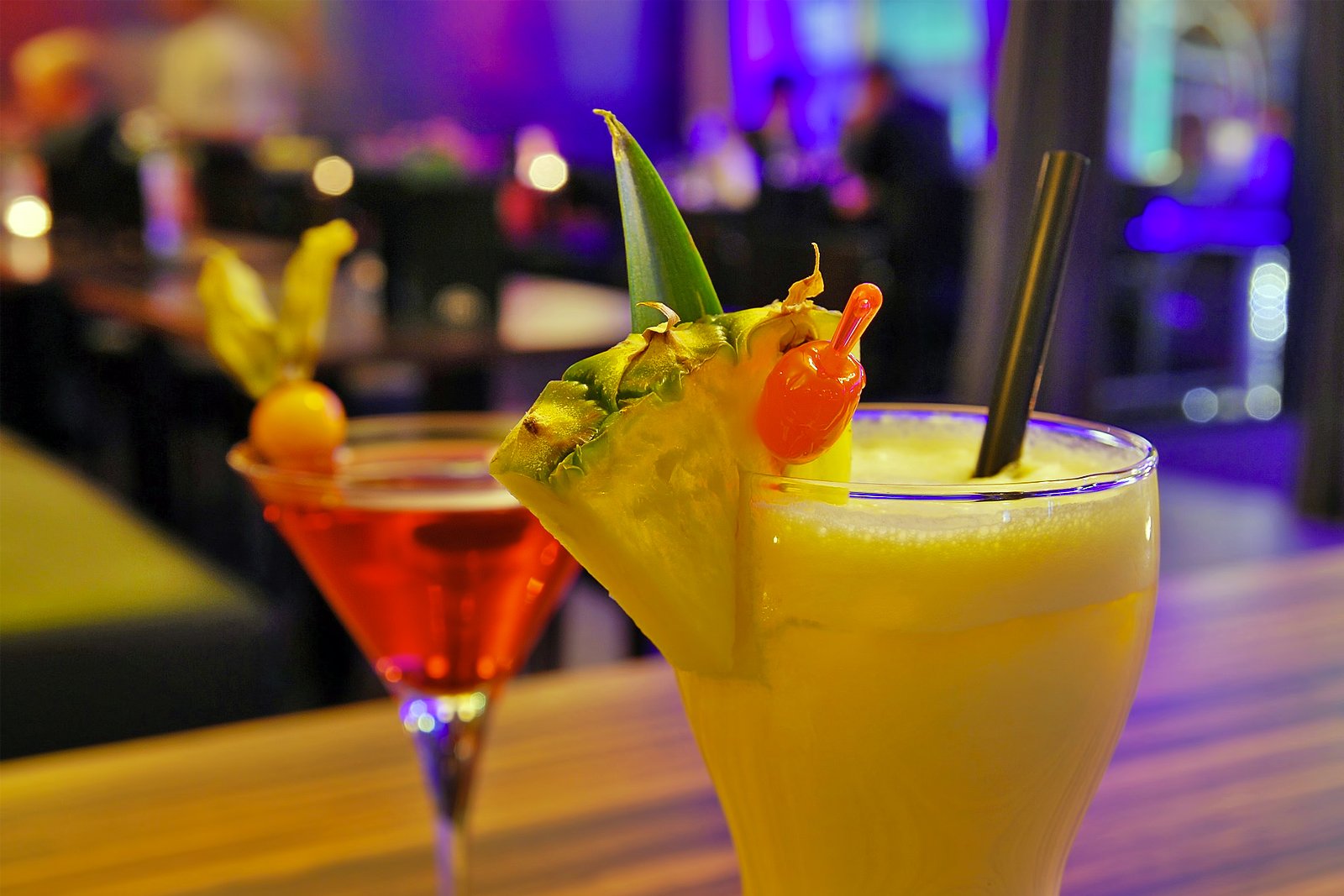 End the day at a tiki bar
Enjoy a Mai Tai at Bali Hai, San Diego's original tiki bar
Thanks to its bohemian setting and close proximity to the Pacific Ocean, San Diego has a thriving tiki bar culture which dates back to 1937. Polynesian-inspired venues are plentiful, and serve some of the best Mai Tais in the USA. This cocktail is made by shaking rum, Curaçao liqueur, orgeat syrup, lime juice and crushed ice in a mixer, before straining into a glass and serving it with pineapple wedge and a maraschino cherry. The city's original tiki bar is Bali Hai on Shelter Island, which has been a local favourite since 1954.
地點: 2230 Shelter Island Dr, San Diego, CA 92106, USA
開放時間: Monday – Thursday from 11.30am to 10pm, Friday – Saturday from 11.30am to 11pm, Sunday from 9.30am to 10pm
電話: +1 619-222-1181