San Francisco City Hall
Tour the Seat of Government for the City and County of San Francisco
San Francisco City Hall is a historic building in the beaux-arts style that exemplifies the American Renaissance and City Beautiful movement from the late 1880s to the 1910s. It's also the seat of the San Francisco city and county government. The building occupies over 500,000 square feet, more than 2 city blocks.
The Rotunda and the grand staircase are a major attraction for architecture enthusiasts and provide outstanding photo ops. It's been featured in blockbuster films such as "Raiders of the Lost Ark," "Dirty Harry," "A View to a Kill," "Foul Play," and "Invasion of the Body Snatchers."
San Francisco City Hall - one of the highlights of 10 Movie Locations in San Francisco (Read all about San Francisco here)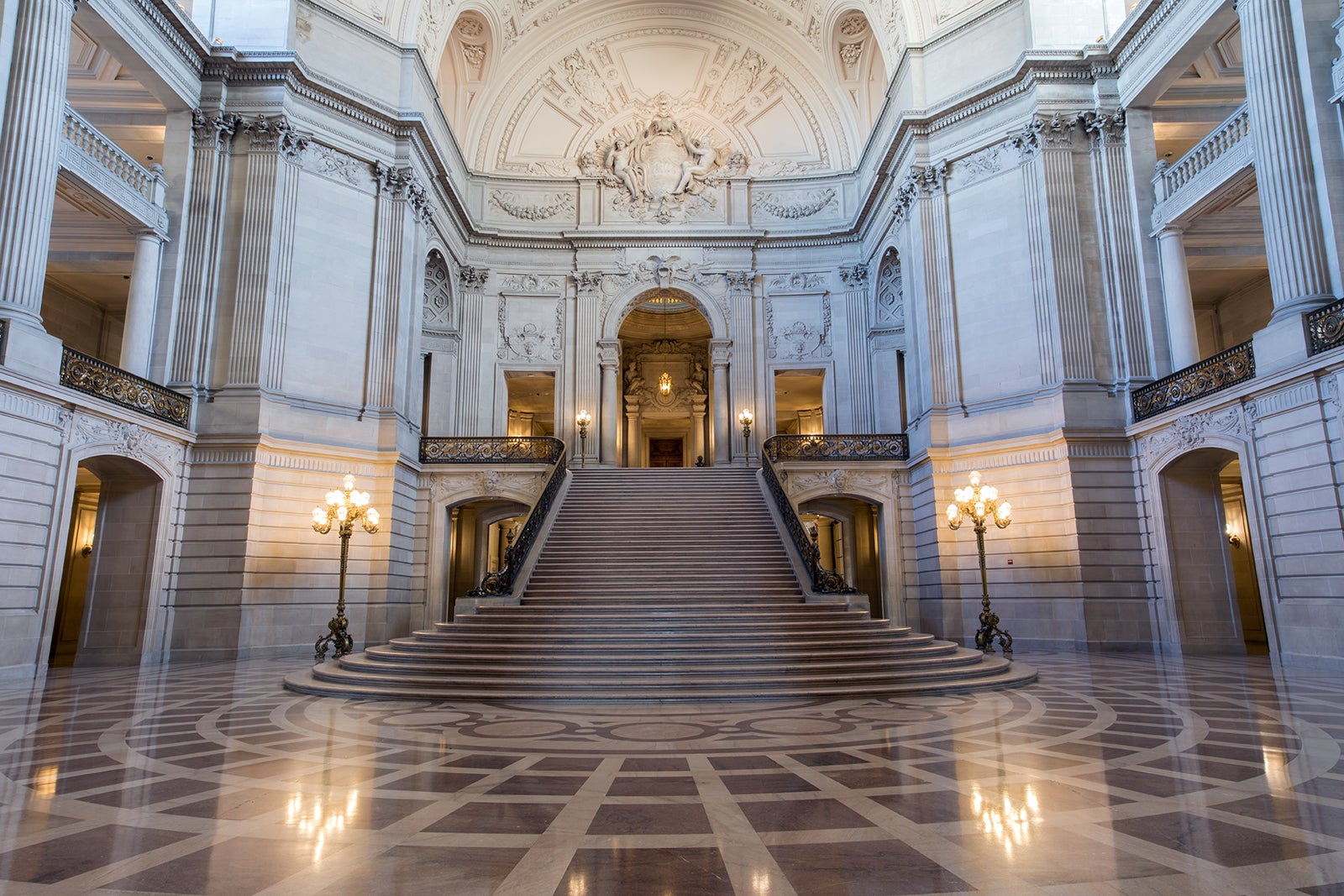 Highlights of San Francisco City Hall
San Francisco City Hall opened in 1899 after 27 years of work in planning and constructing. As large as it is, it's actually much smaller than the original building it replaced. Over the years, many prominent politicians have lain in state here including General Frederick Funston and Governor James Rolph.
It was the site of Marilyn Monroe's marriage to Joe DiMaggio, saw demonstrations and speeches during the Civil Rights movement, and survived the 1989 Loma Prieta earthquake. Today it's open to the public and offers tours to learn about its architecture and history.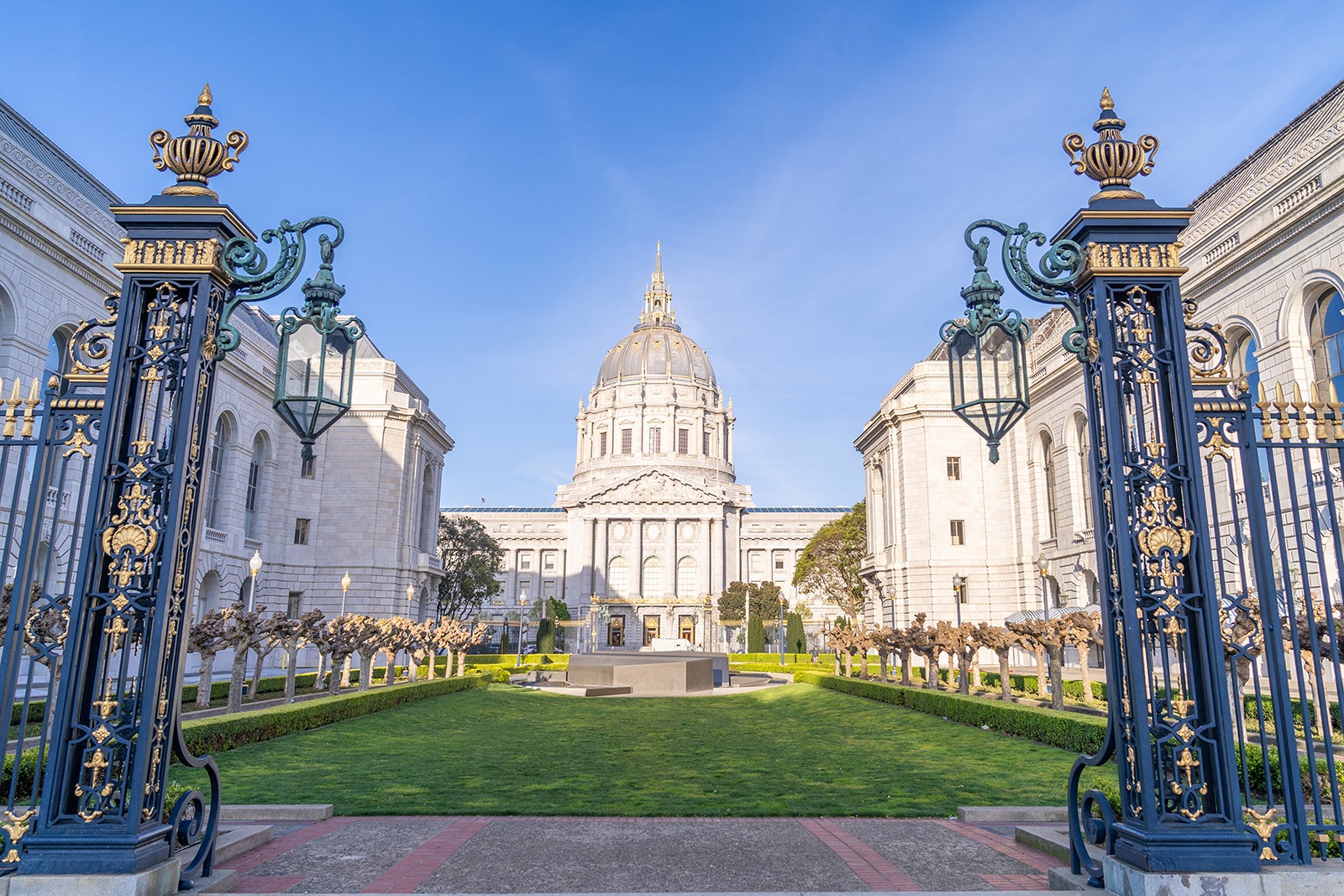 Good to know about San Francisco City Hall
You can book guided tours of San Francisco City Hall for free, making it a family- and budget-friendly option. A cafeteria can be found on the ground floor for those who want a quick bite to eat. Parking is available at pay lots and garages nearby, but be sure to secure your valuables out of sight.
The entire structure is handicapped accessible, so those with mobility issues won't have any problems. San Francisco City Hall can also be booked for private events such as weddings. Weapons are prohibited, and all entrants are screened.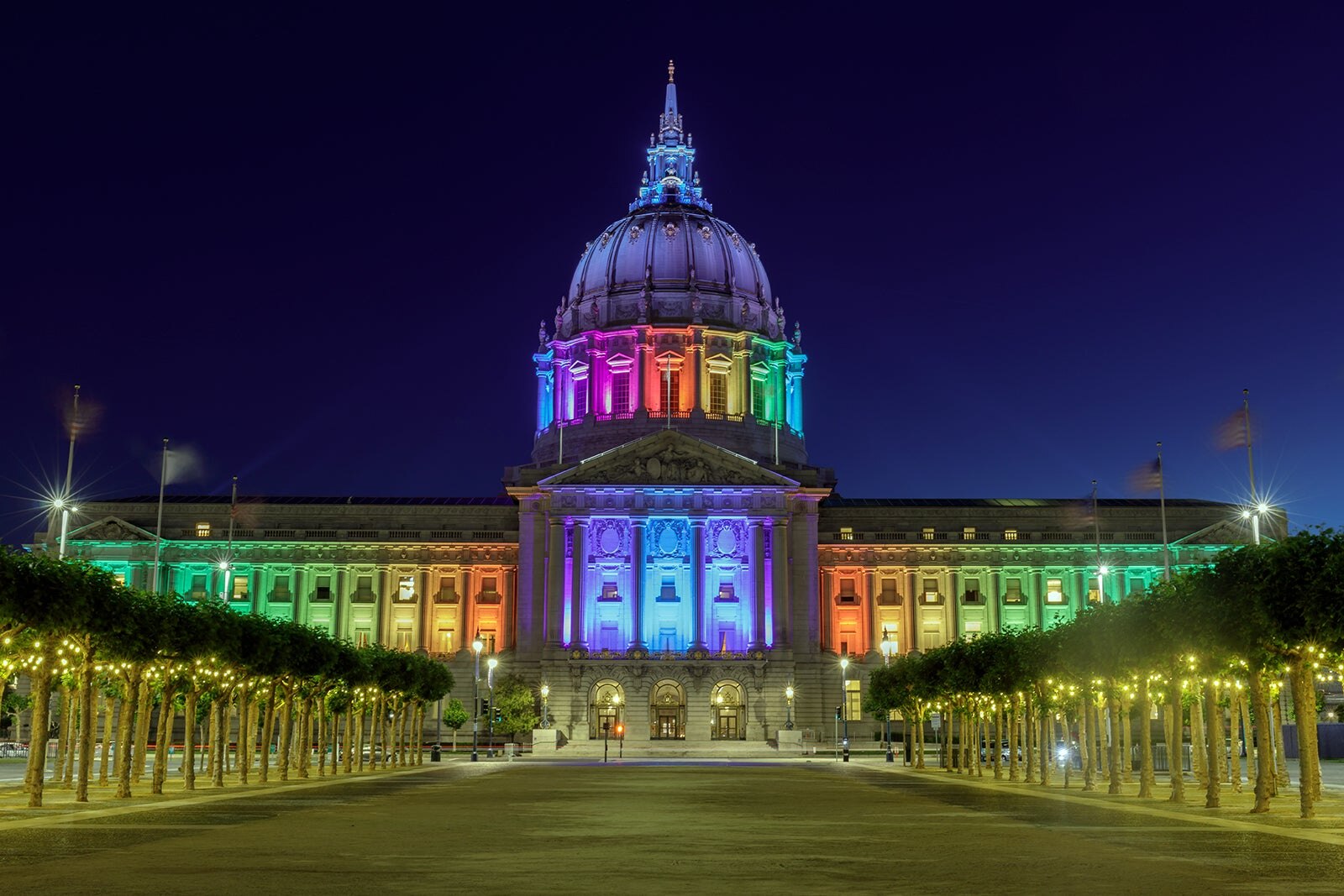 San Francisco City Hall
位置: 1 Dr Carlton B Goodlett Pl, San Francisco, CA 94102, USA
電話: +1 415-554-4000
返回頁首