10 Things to Do in Myrtle Beach When it Rains
What to Do When Rain Spoils Plans in Myrtle Beach
Myrtle Beach attracts summer crowds with its 60-mile stretch of stunning Atlantic coastline known as the 'Grand Strand'. But, what to do when rain spoils plans for a day at the beach? Luckily, all is not lost as you'll find a host indoor entertainment options to salvage even the wettest of days.
Do you want to bring the kids to visit exhibits that are as much fun as they are educational? Ripley's Aquarium or WonderWorks will fit the bill. If indulging in a sumptuous meal while enjoying a buccaneer extravaganza is on the menu, then a trip to the Pirates Voyage Dinner and Show will satisfy. If something more adrenaline-inducing is what you're after, take a spin around the track at Myrtle Beach Speedway. You'll be spoiled for choice with our list of things to do in Myrtle Beach when it rains.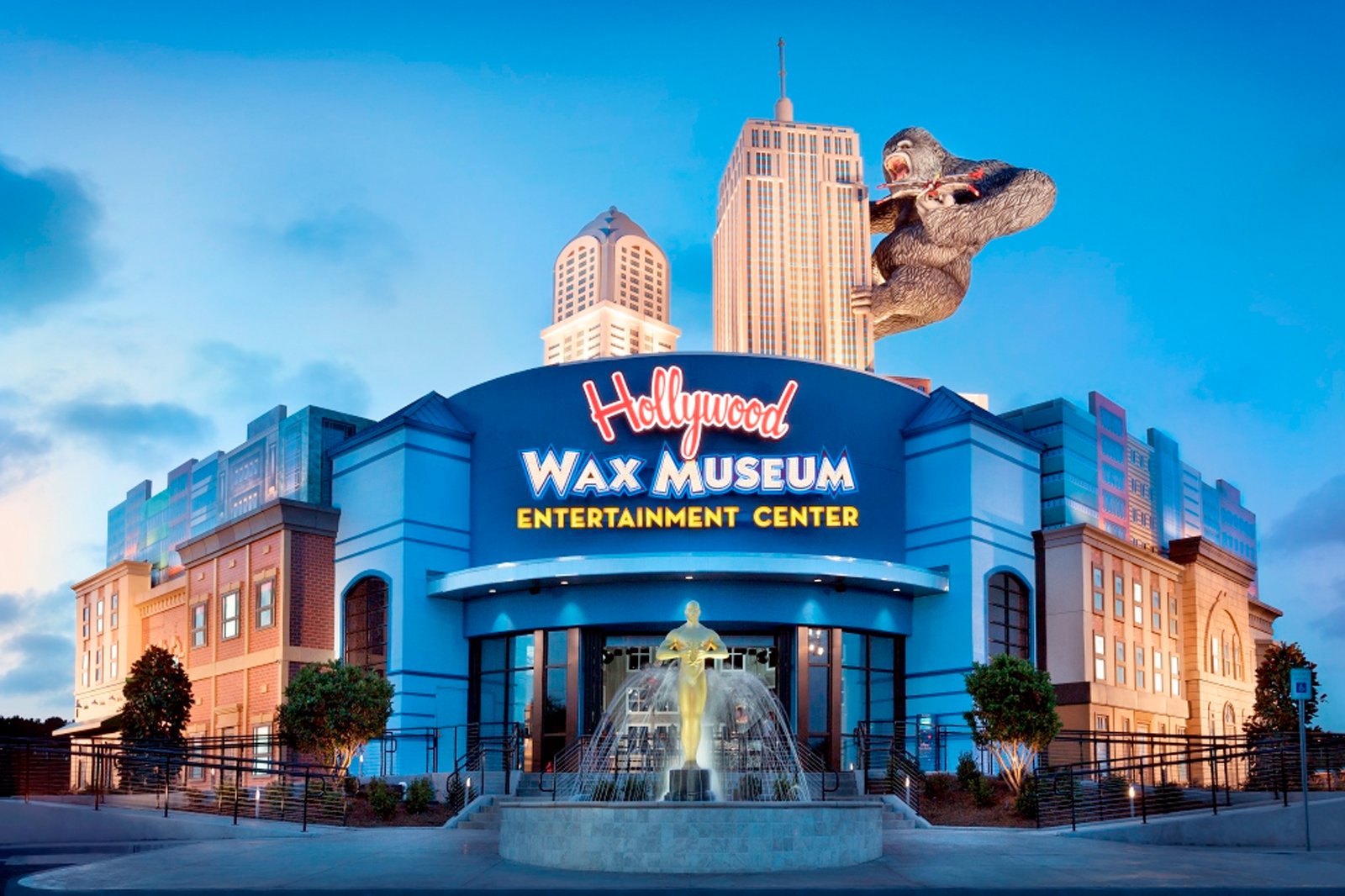 Hollywood Wax Museum Entertainment Center
Visitors wax lyrical about this star-studded attraction
The Hollywood Wax Museum Entertainment Center is a chance for the family to pose with wax figures of their favourite stars from stage and screen. With plenty of props on hand, you can pose for a selfie with lifelike models of celebrities, including Bill Murray and The Rock.
It's not all Hollywood A-Listers though – tickle your terror bone at the Outbreak: Dread the Undead exhibit, where you'll get a terrifying glimpse into what a zombie apocalypse might look like. Hollywood Wax Museum Entertainment Center is located at Broadway at the Beach entertainment complex – you can't really miss it as there's a gigantic gorilla climbing a skyscraper above this venue.
地點: 1808 21st Ave. N. Myrtle Beach, SC 29577, USA
開放時間: Sunday–Thursday from 9am to 7pm, Friday–Saturday from 9am to 10pm.
電話: +1 843-444-0091
相片由 Momwriter 提供 (CC BY-SA 4.0) 經修改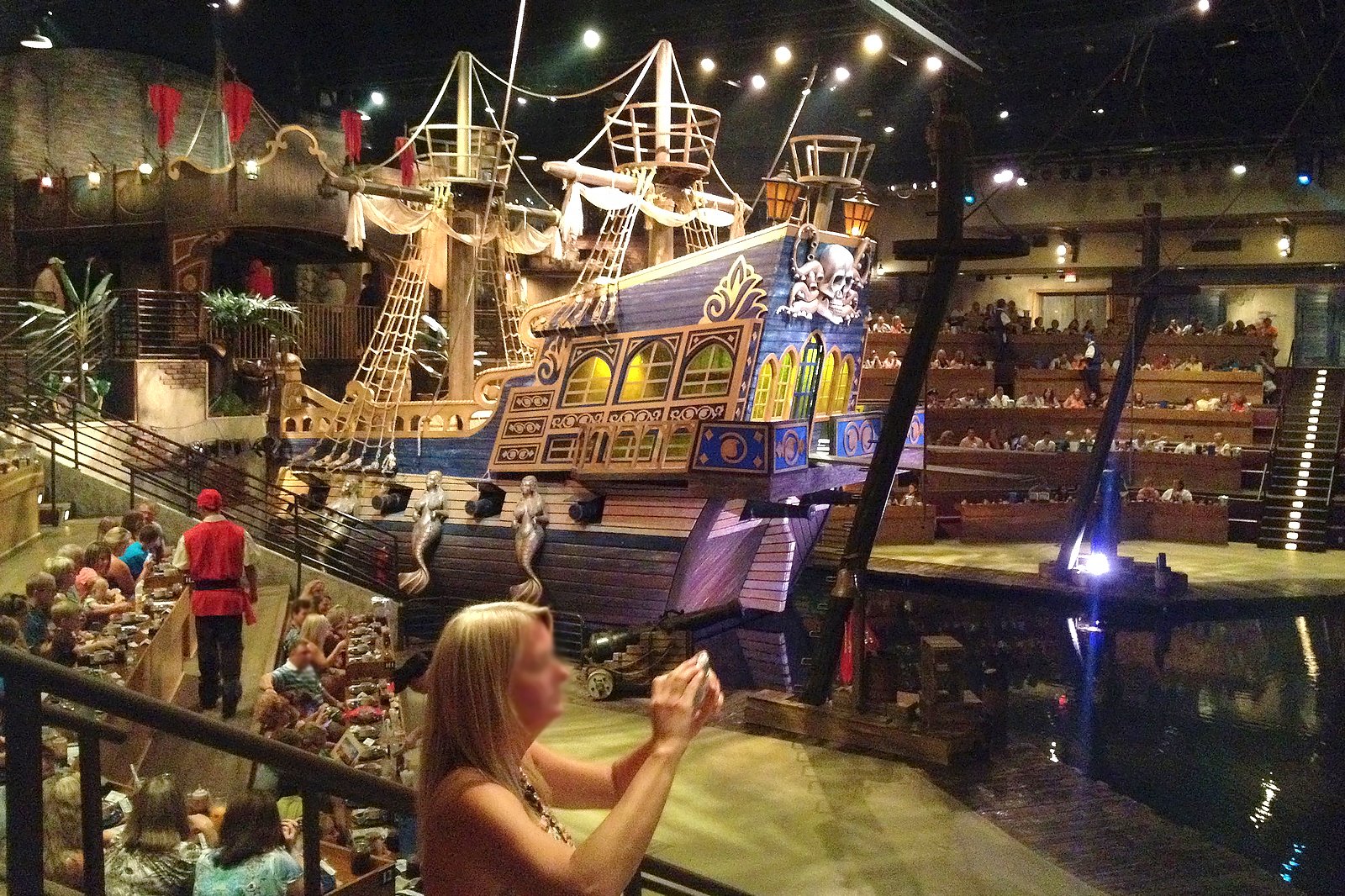 Pirates Voyage Dinner and Show
A raucous good time for swashbucklers and landlubbers alike
Pirates Voyage Dinner and Show affords an opportunity to dine in the presence of notorious pirate, Captain Blackbeard, and a host of other swashbuckling types. As you indulge in your 4-course feast, you'll witness some high-rise aerial antics, tropical birds, and beautiful mermaids.
If you arrive 50 minutes before showtime, you'll be treated to an interactive experience at the Pirates' Village with juggling, live animals, sea shanties, and balancing acts. The show schedule changes throughout the year, so it's best to check ahead.
地點: 8907 N Kings Hwy, Myrtle Beach, SC 29572, USA
開放時間: Box office: daily from 9am to 6pm (shows start at 7pm)
電話: +1 843-497-9700
相片由 Myrtle Beach TheDigitel 提供 (CC BY 2.0) 經修改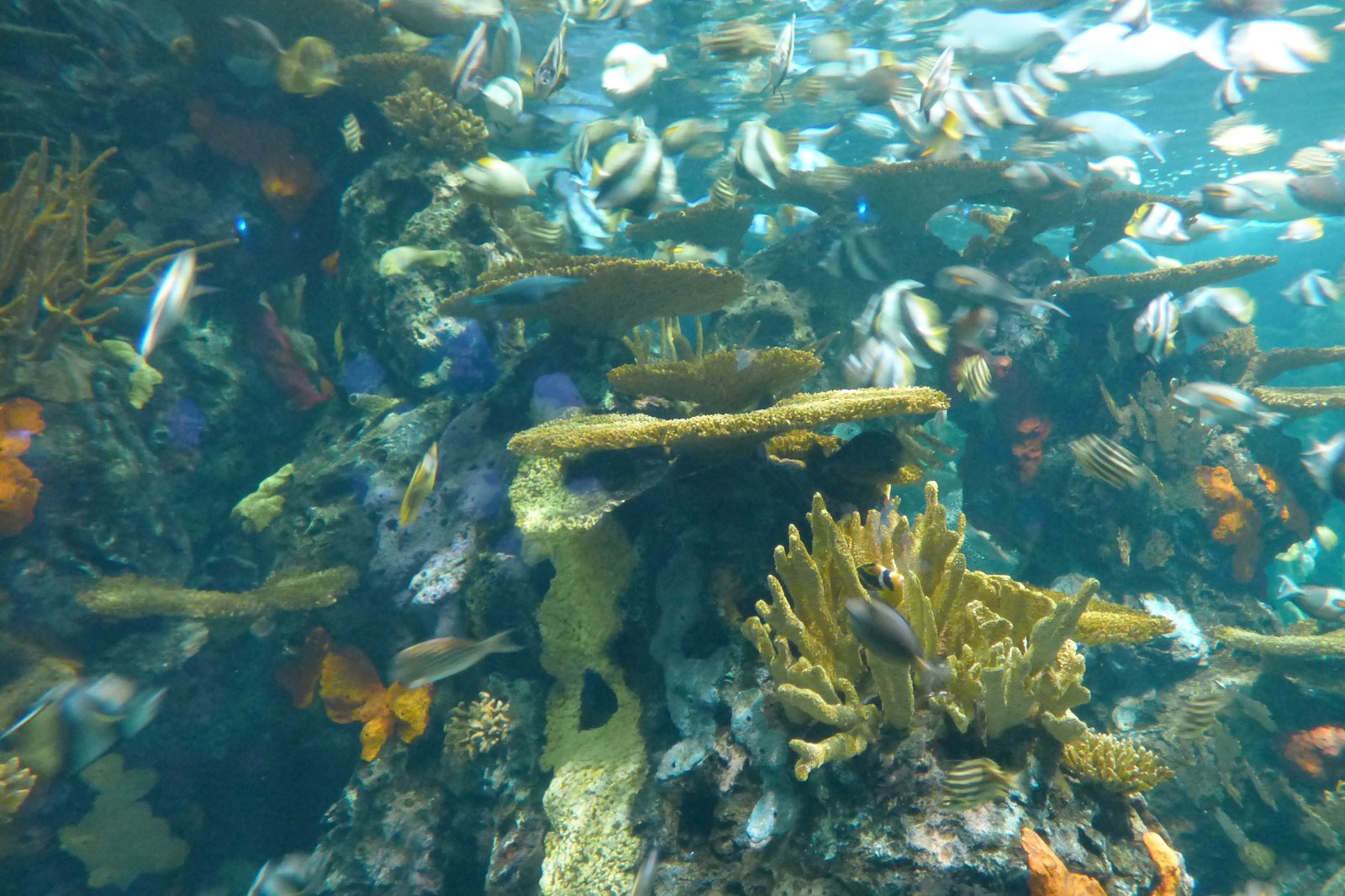 Ripley's Aquarium
A state-of-the-art glimpse at life on the seafloor
Ripley's Aquarium covers 87,000 sq ft of underwater exhibits and family-friendly experiences in Myrtle Beach, You'll be afforded rare opportunities to see thousands of marine animals usually only visible either in the ocean, or on the seafloor.
From riding through a 330-ft tunnel with sharks and turtles overhead, to gazing at colourful corals and tropical fish at Rainbow Rock, you'll be able to spend hours at this massive aquarium. There's even a chance to swim with stingrays if you're feeling adventurous.
地點: 1110 Celebrity Cir, Myrtle Beach, SC 29577, USA
開放時間: Daily from 9am to 7pm
電話: +1 843-916-0888
相片由 MusikAnimal 提供 (CC BY-SA 4.0) 經修改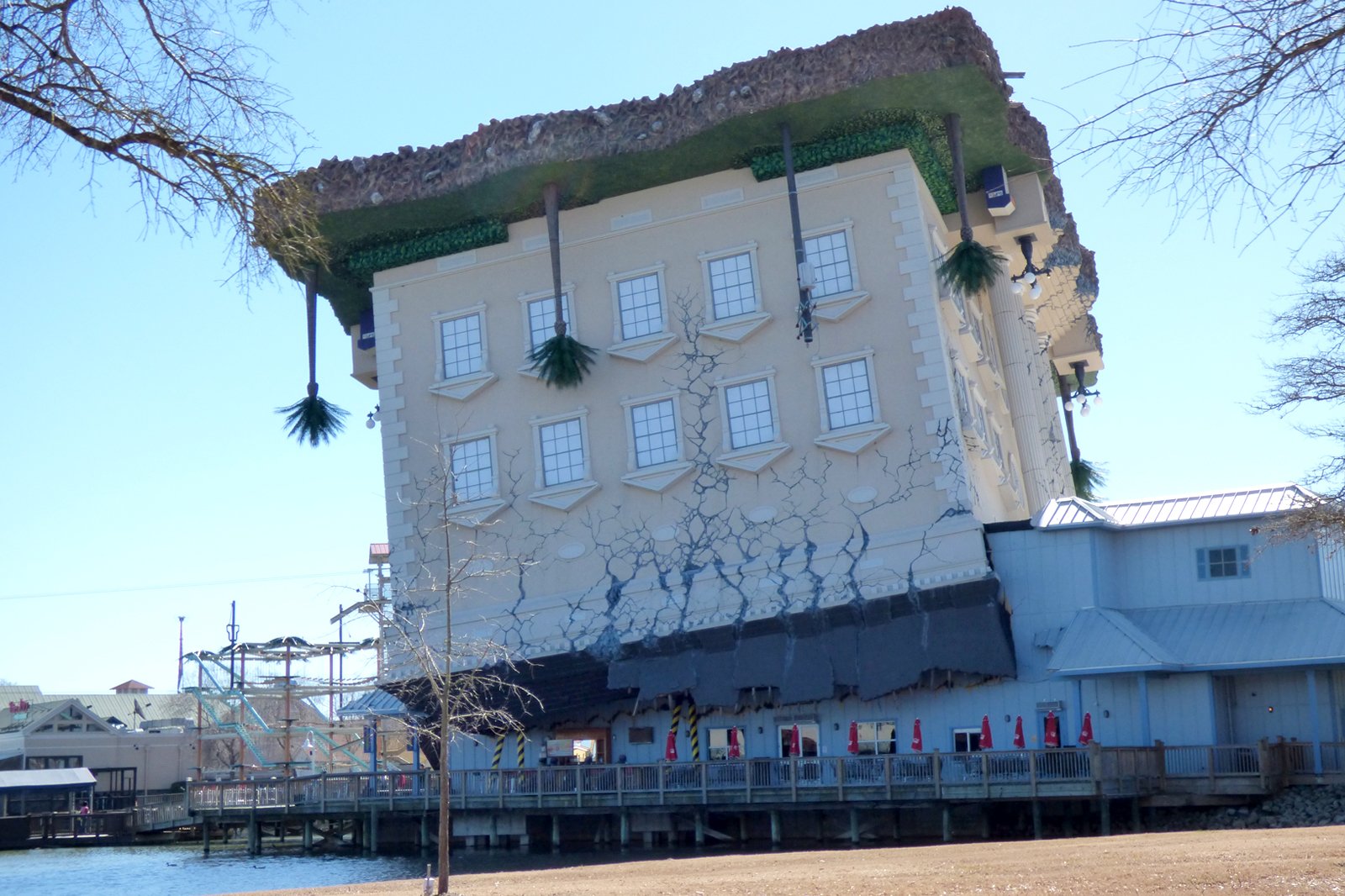 WonderWorks
Equal parts entertainment and education at this 'amusement park for the mind'
WonderWorks Myrtle Beach is billed as 'an amusement park for the mind'. Containing over 100 interactive exhibits, the emphasis here is as much on entertainment as it is on education. A good choice for curious kids and adults, you can discover what it feels like to be caught in a Category 1 hurricane in the Hurricane Shake.
There's a zip line and multi-storey rope courses, not to mention laser tag to keep the family occupied on the drizzliest of days. WonderWorks is also easy-spotted with its distinctive appearance – it looks like an upside down building that has been picked up and set down by impossibly strong winds.
地點: 1313 Celebrity Cir, Myrtle Beach, SC 29577, USA
開放時間: Sunday–Thursday from 10am to 6.30pm, Friday–Saturday from 10am to 7.30pm
電話: +1 843-626-9962
相片由 MusikAnimal 提供 (CC BY-SA 4.0) 經修改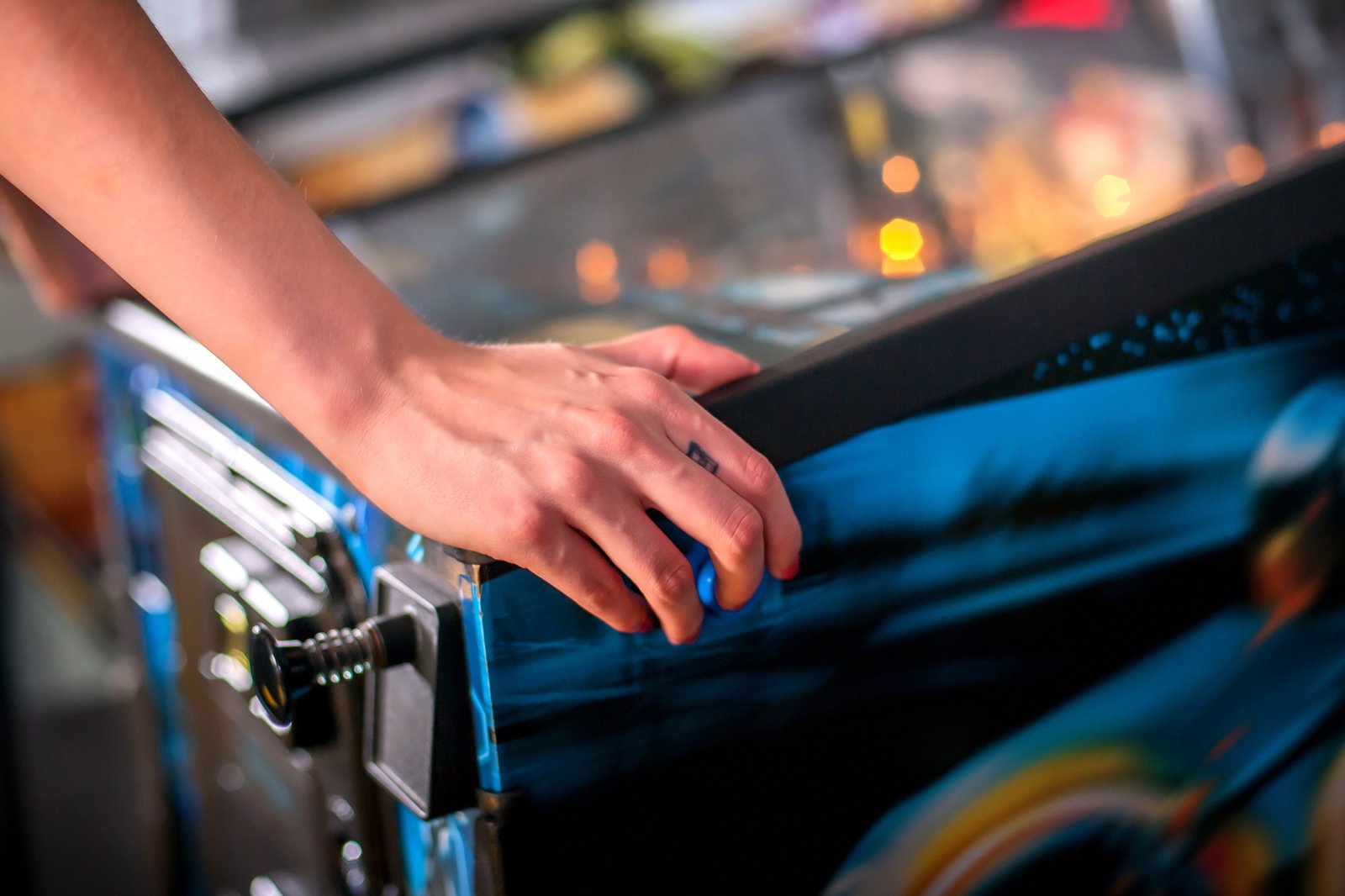 Myrtle Beach Pinball Museum
Take a trip back in time to become a Pinball Wizard!
The Myrtle Beach Pinball Museum is a retro gaming treat. Whether reliving past gaming glories, or showing the younger generations how it was done back in the good old days, you'll find a range of classic pinball machines from the 70's, 80's, and the 90's here. These aren't just dead exhibits either as you have a chance to play over 24 machines on display at this museum. Classics include 8 Ball Deluxe, Old Chicago, and Captain Fantastic.
Myrtle Beach Pinball Museum is just 4 blocks from the ocean, close to the Myrtle Beach Convention Center. A quick drive will lead you to the museum should the rain chase you from the beach. Hours vary, so it is worth checking ahead when in town.
地點: 607 27th Ave N, Myrtle Beach, SC 29577, USA
開放時間: Winter: Saturday–Sunday from 1pm to 5pm (closed Mondays–Fridays). Summer: Thursday from 3pm to 7pm, Friday from 3pm to 8pm, Saturday from 1pm to 8pm, Sunday from 1pm to 7pm (closed Mondays–Wednesdays)
電話: +1 843-282-9018
GTS Theatre
From trips down memory lane to magic and comedy...
The GTS Theatre in Myrtle Beach is known for hosting tribute shows and themed evenings. Its modest size and the fact that shows here often encourage audience interaction make for a very intimate atmosphere. While comedy and magic shows are frequently scheduled, live music serves as the theatre's entertainment staple.
Nostalgia is the order of the day, with trips through the Motown archives and Elvis's back catalogue proving popular attractions. Discounts are available for seniors (over 60 years old) and groups of 11 or more.
地點: 1220 Port Dr, Myrtle Beach, SC 29577, USA
開放時間: Daily from 9am to 7pm
電話: 1 843-765-4386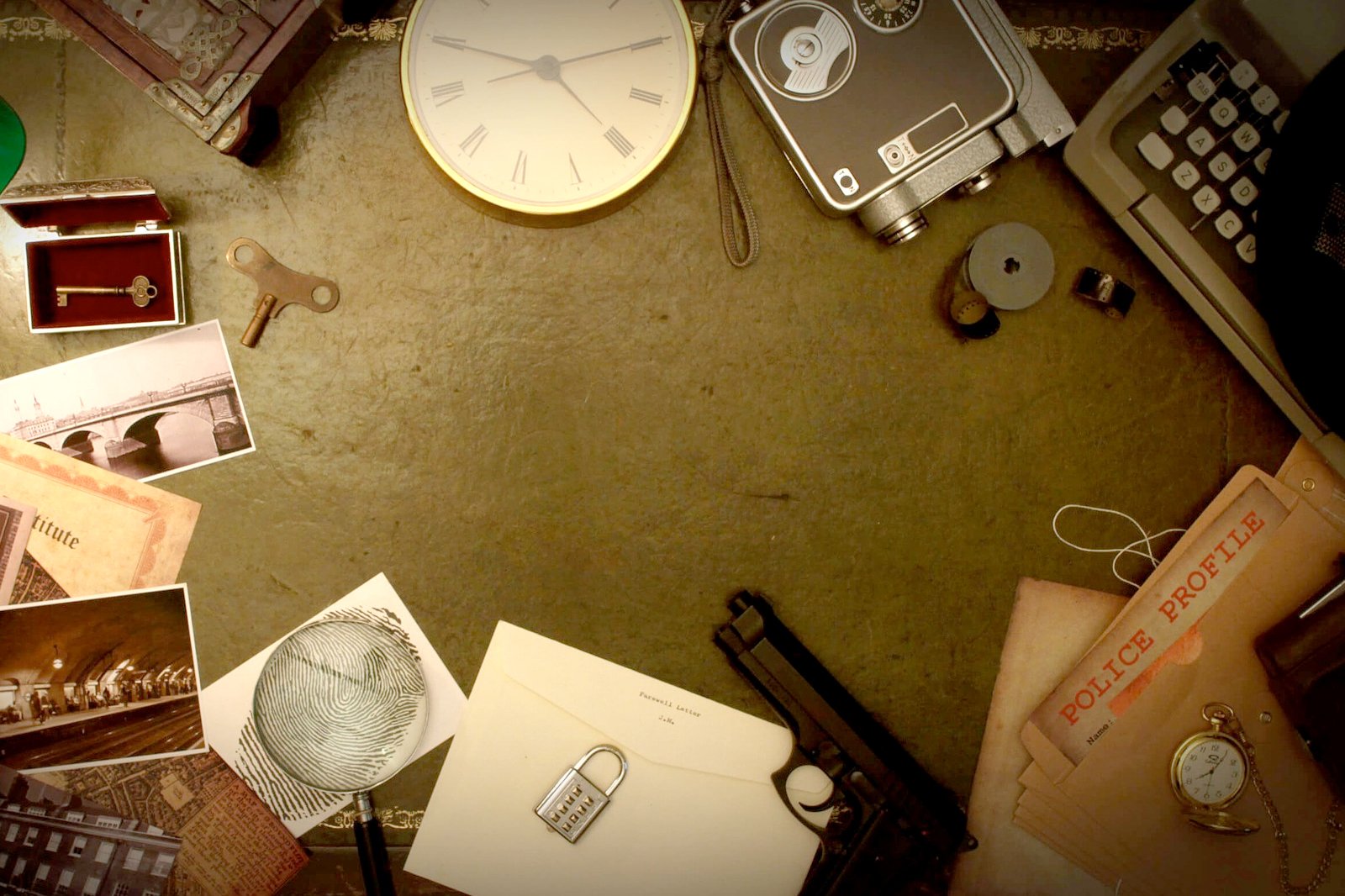 Myrtle Beach Room Escape
You can check out any time you like, but can you ever leave?
Myrtle Beach Room Escape offers a number of intriguing scenarios for visitors to figure out (and escape from). You'll need all your mental sharpness and teamwork skills to successfully navigate you way out of a variety of rooms at this venue.
In Bomb in the Theater, you'll be challenged to find a bomb and defuse it, while in Jailbreak, you'll need utilise tunnels and dodge lasers to escape incarceration. The most popular (and terrifying) escape room here is Walking Dead – Road to Survive. All games here last 60 mins and are generally suitable for children, though those below the age of 13 should be accompanied by adults.
地點: 316 9th Ave N, Myrtle Beach, SC 29577, USA
開放時間: Monday and Wednesday from 4pm to 9pm, Thursday–Friday from 3pm to 9pm, Saturday from 12pm to 9pm, Sunday from 2pm to 8pm (closed on Tuesdays)
電話: +1 843-990-1677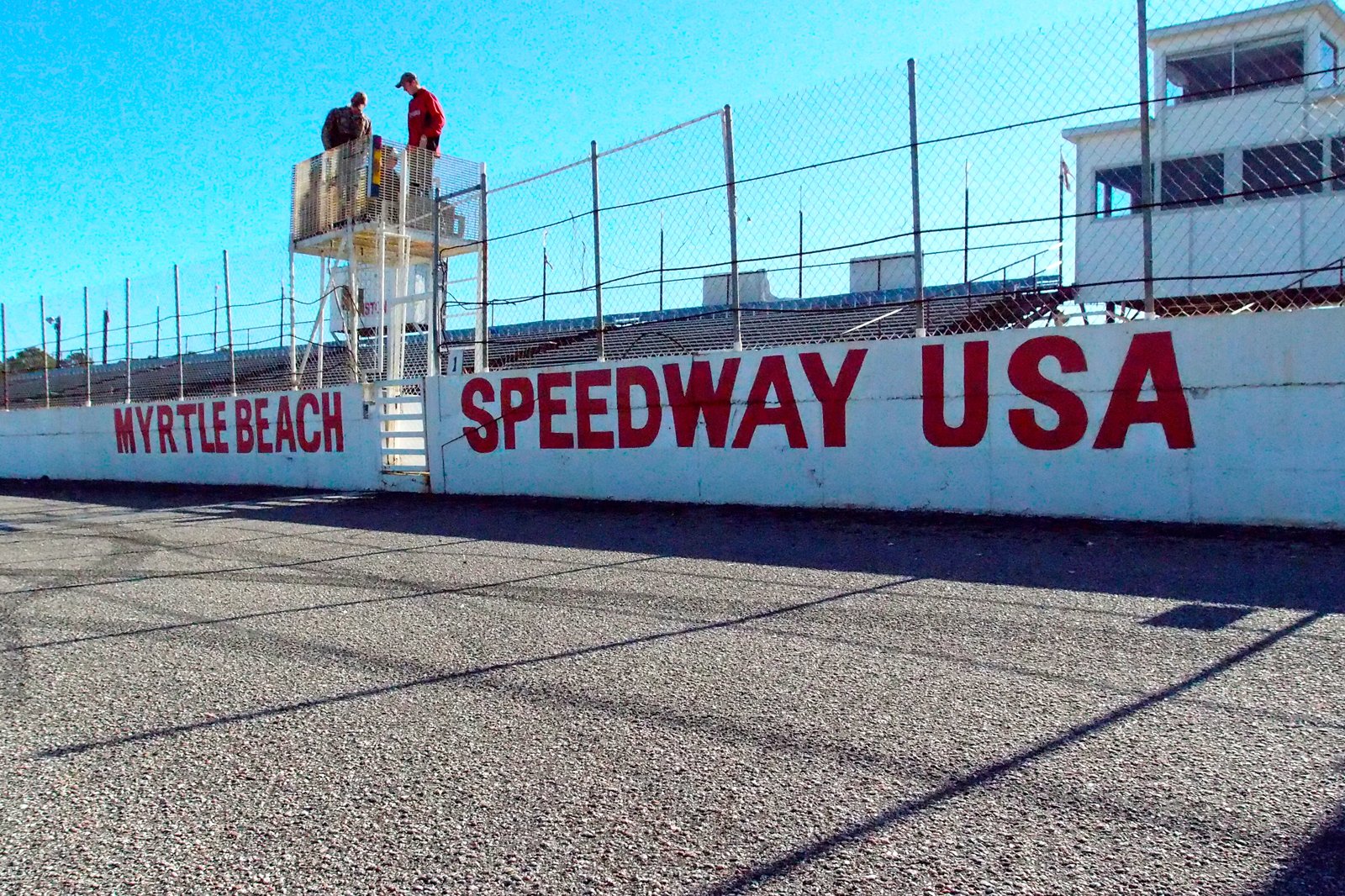 Myrtle Beach Speedway
Whether in the driving seat yourself, or you leave it to the pros, speed is the order of the day
Myrtle Beach Speedway runs a range of events throughout the year, including car shows and festivals. The asphalt oval track, built in 1958, is just over half a mile in length. It also offers hands-on experiences where you can drive a NASCAR race car or ride along as a passenger.
Best known for its races, the speedway hosts the NASCAR Whelen All-American Series on Saturday nights from late February through November, as well as smaller races such as Mini Stocks, Super Trucks, and Late Model Chargers.
地點: 455 Hospitality Ln, Myrtle Beach, SC 29579, USA
開放時間: Hours vary
電話: +1 843-236-0500
相片由 Myrtle Beach TheDigitel 提供 (CC BY 2.0) 經修改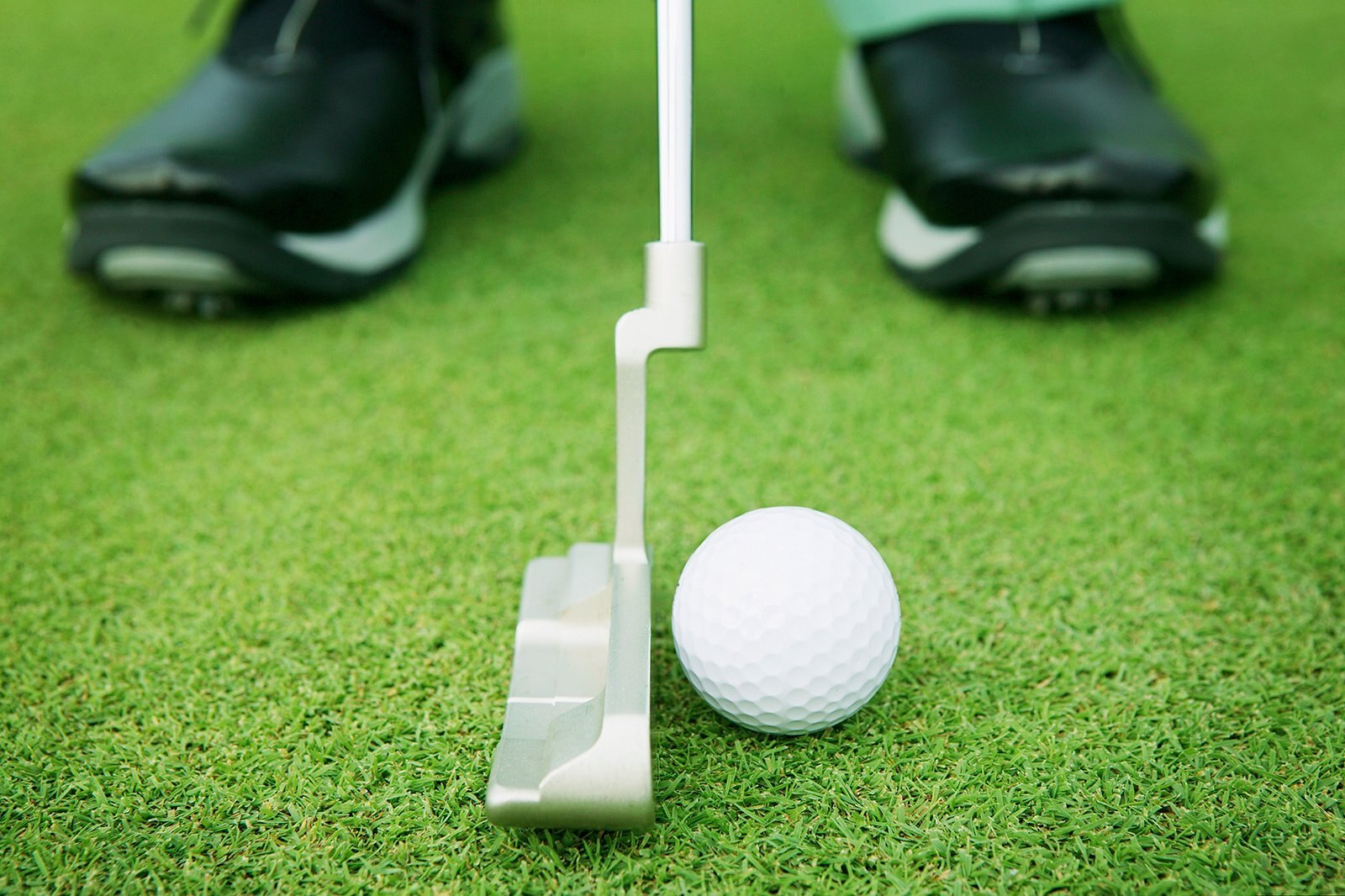 Molten Mountain Indoor Miniature Golf
Volcanoes and golf may not be an obvious mix, but it is a lot of fun!
Molten Mountain Indoor Miniature Golf combines a 50-ft artificial volcano with indoor mini golf. With its smouldering mountain erupting in a fury of fire and steam every 30 mins, you'll need to work hard to focus over the 18- or 36-hole courses. The 18-hole course is entirely indoors (inside the volcano to be exact) and air-conditioned.
Molten Mountain Indoor Miniature Golf is located in North Myrtle Beach, right next to Carrabba's Italian Grill. The indoor course here also offers handicap accessibility.
地點: 1010 Vereen Drive, North Myrtle Beach, SC 29582, USA
開放時間: Daily from 10am to 9pm
電話: +1 843-280-5095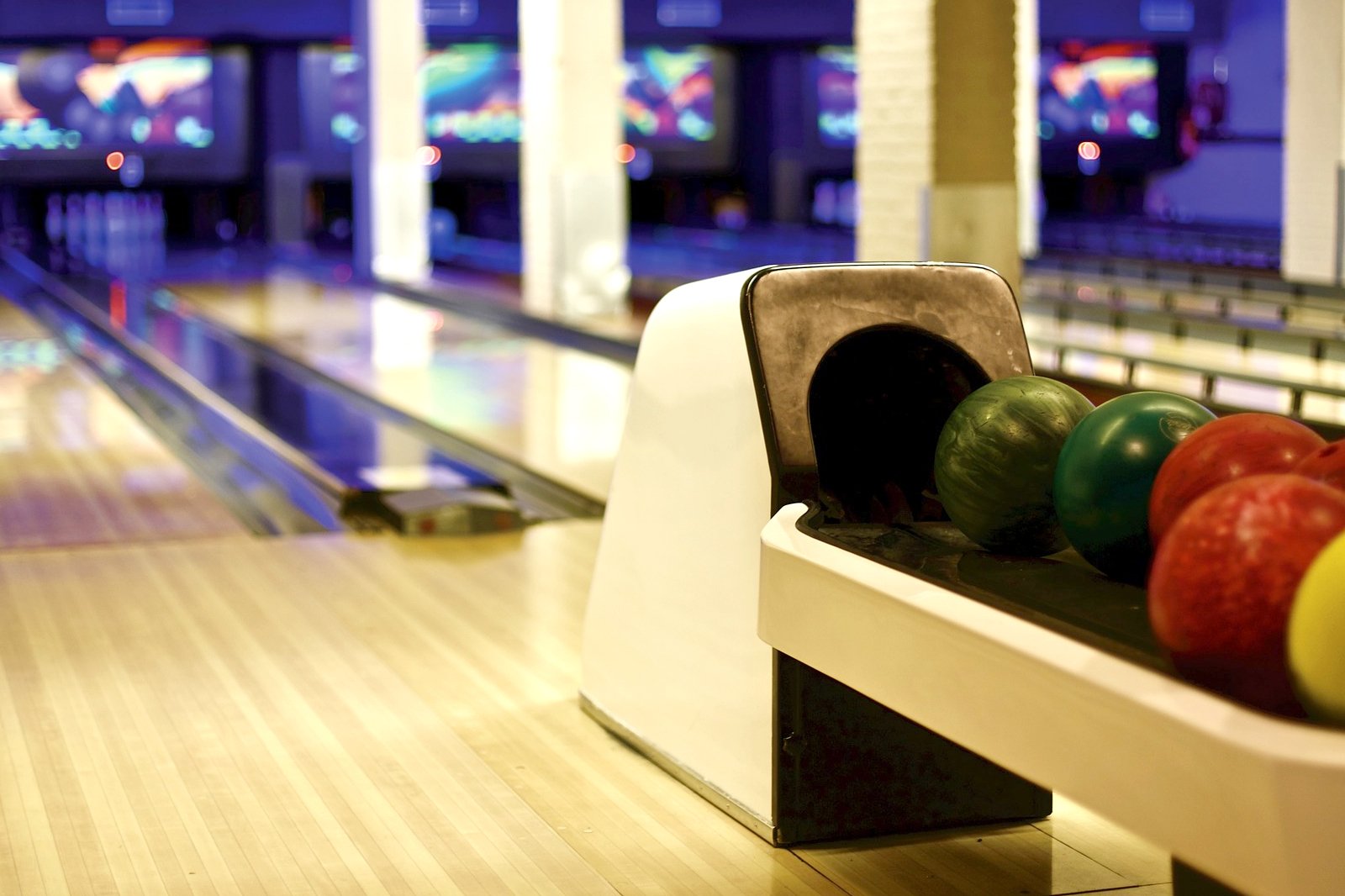 710 Billiards and Bowling – North Myrtle Beach
From bowling to billiards and table tennis to darts – are you game?
710 Billiards and Bowling – North Myrtle Beach offers more than just billiards and bowling – you'll find plenty of bocce, foosball, table tennis, darts, and shuffleboards for you to while away those rainy hours.
There's also a restaurant and a bar on site to relax after all the excitement. If bowling is what you have in mind, 710 Billiards and Bowling has 20 lanes but book at least 48 hours in advance, especially on weekends and holidays.
地點: 1105 Hwy 17 S, North Myrtle Beach, SC 29582, USA
開放時間: Monday–Thursday from 3pm to midnight, Friday from 3pm to 2am, Saturday–Sunday from 12pm to midnight
電話: +1 843-663-2695