Pioneer Park sits atop Telegraph Hill and features some of the best views of the surrounding city and bay. The park was founded in 1876 for the United States Centennial anniversary and proudly displays the historic scenery behind it. Pioneer Park has been home to Coit Tower since 1933 and previously housed a statue of Christopher Columbus.
The hill was originally home to the Marine Telegraph Station, but after it was destroyed in a storm, Pioneer Park was born. You'll have a great view of the city and the bay while visiting, plus a nice dose of the area's rich history.
Pioneer Park in San Francisco - one of the highlights of 10 Best Parks in San Francisco (Read all about San Francisco here)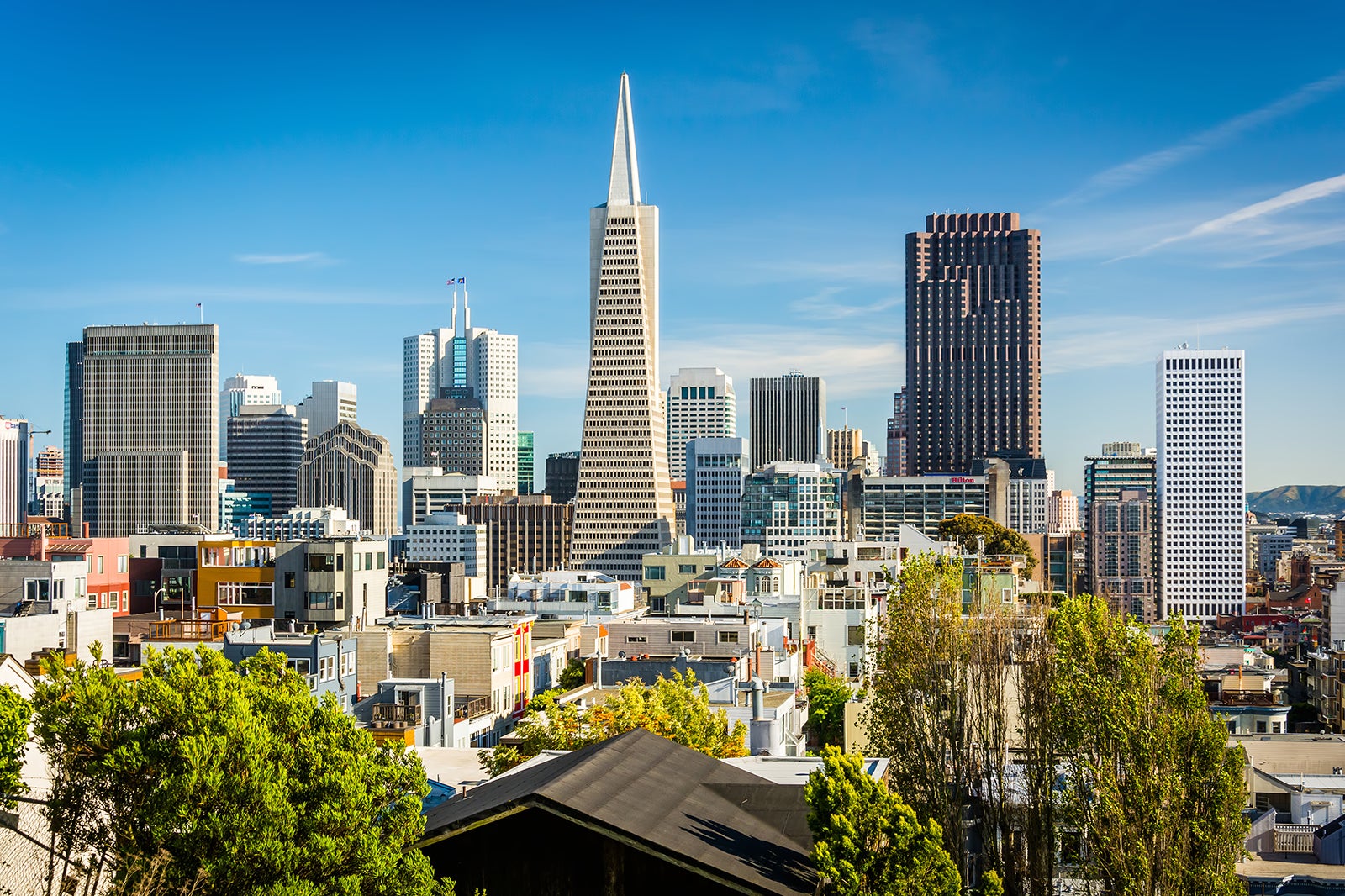 Highlights of Pioneer Park
Coit Tower stands overlooking the park and the city around it and was built in memoriam to a local volunteer firefighter. Some locals claim the tower is representative of a fire hose. Around the lower part of the tower is a mural by a local artist depicting the depression era in San Francisco. The amount of scenic history in one area is both delightful and sobering.
Restoration projects began on the park after drought and erosion weathered the top of the hill. Now, many of the pathways have been rebuilt and new staircases have been put in for easier and safer access.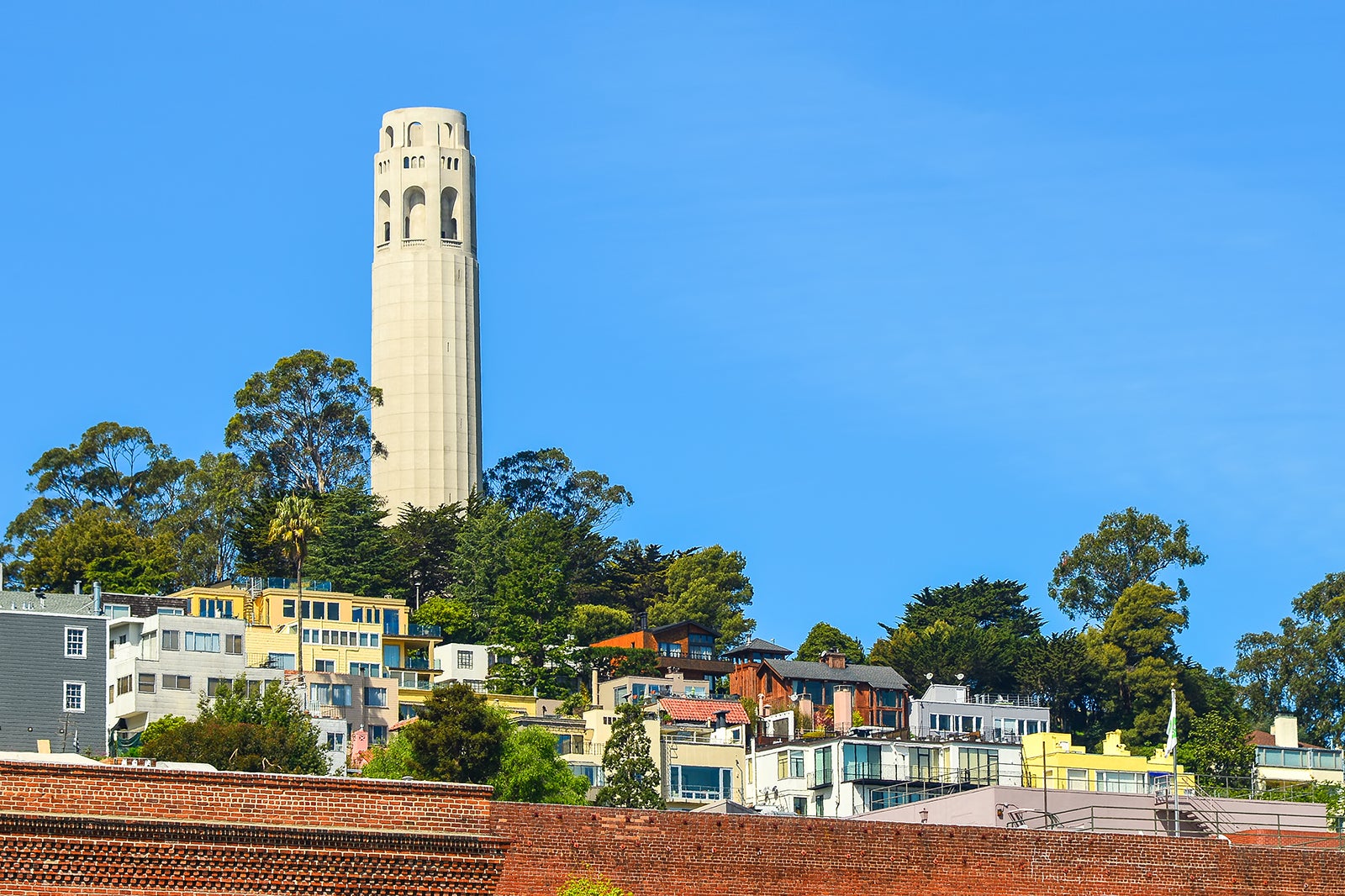 Good to know about Pioneer Park
A public access road takes you right up to the park, and there's bus access if you prefer to take local transit. Even the roads leading into the park have a history regarding their construction. The completion of the main road leading in is what made the park a better-known public attraction.
You could also hike the steps up from the east and see if you can spot one of the wild parrots on the way up. Be warned, the way up can be quite a steep incline, but the reward of panoramic views of the bay and surrounding islands is definitely worth it.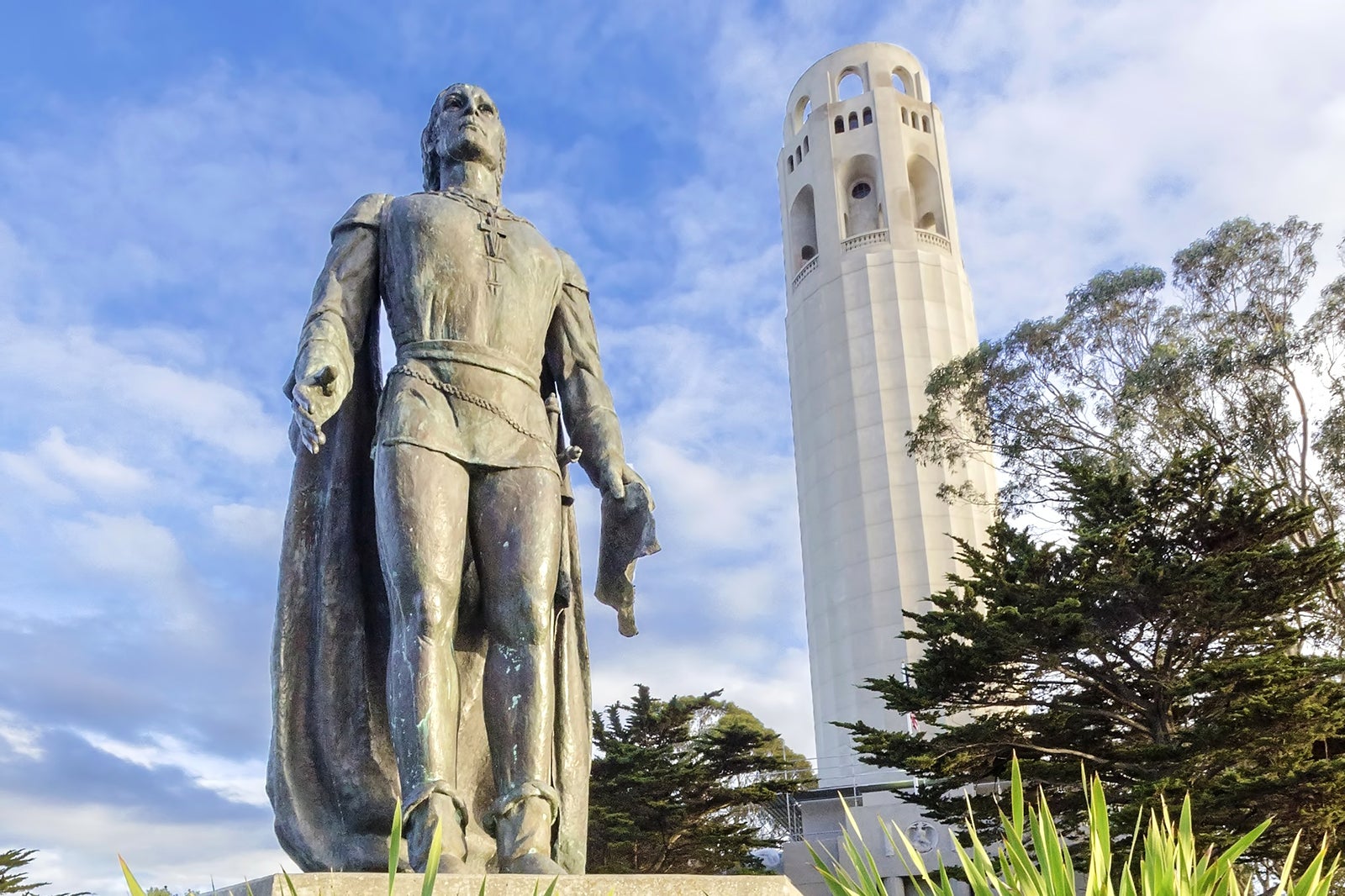 Pioneer Park in San Francisco
位置: 1 Telegraph Hill Blvd, San Francisco, CA 94133, USA
開放時間: Daily from 5 am to midnight
電話: +1 415-274-0291
返回頁首