North Beach in San Francisco
Explore a Vibrant Italian-American Area Near Chinatown
North Beach is a vibrant community with a strong Italian-American vibe and offers vintage buildings, music clubs, great restaurants, boutique shopping, and a hopping nightlife. The area is bordered by Chinatown, Russian Hill, and the Financial District and has been named by the American Planning Association as one of the 10 greatest areas in the United States. This is the place where San Francisco's Little Italy bumps up against Chinatown for a unique blend of cultural experiences.
This area offers stunning panoramic views of the bay, a public works mural art project, a fantastic indie book shop, and other quirky boutique shopping opportunities. You'll also find incredible Italian bistros, award-winning pizzerias, and other eateries, as well as unique small museums, iconic music joints, and vast stretches of green space where you can relax and chill out. You'll find visual entertainment, quiet harbour views, and busy pavements all in one place.
North Beach in San Francisco - one of the highlights of The 5 Best Shopping Areas in San Francisco (Read all about San Francisco here)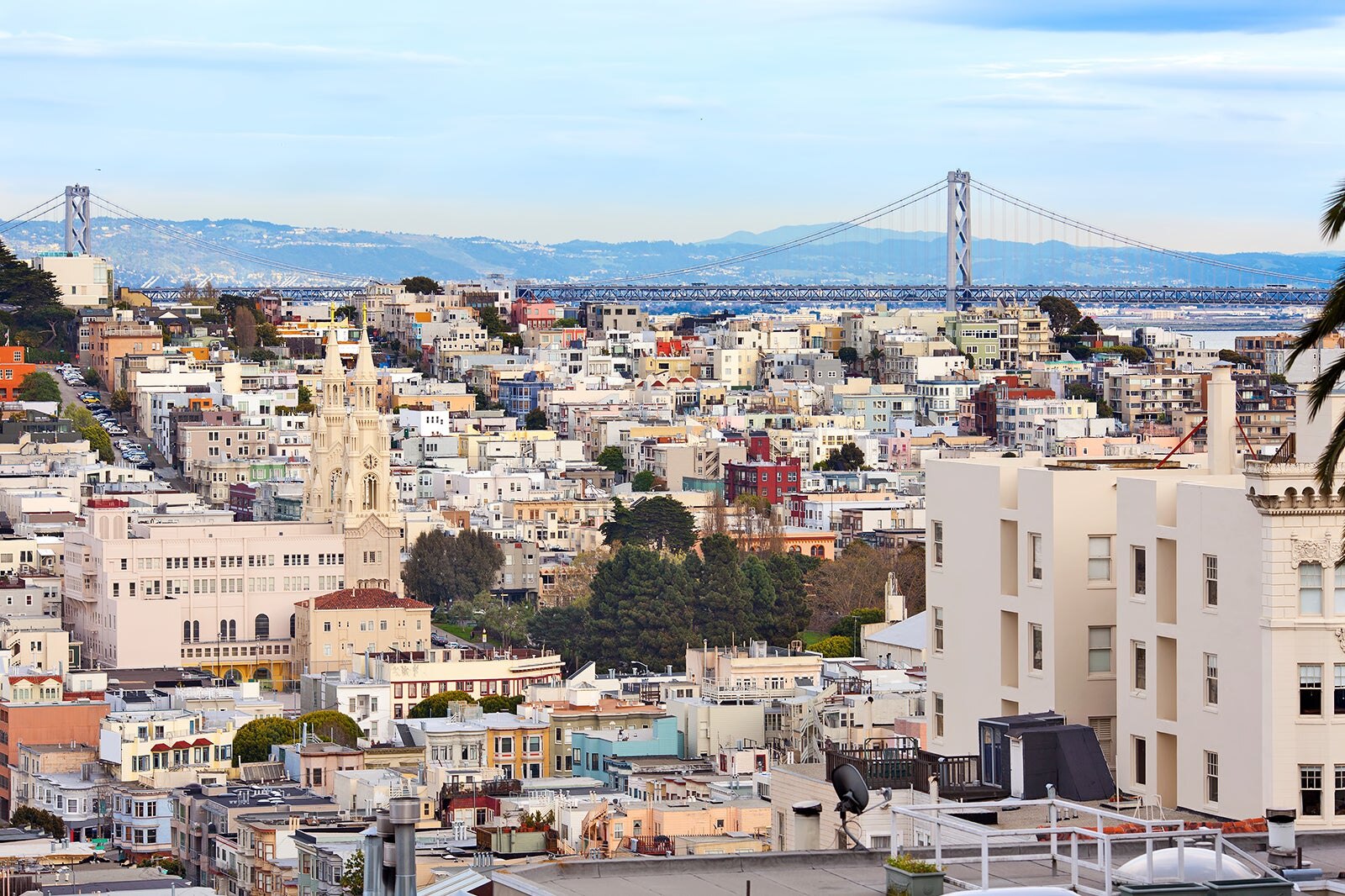 Highlights of North Beach
Begin your trip to North Beach by climbing Coit Tower and experiencing a breathtaking view of San Francisco Bay with its deep blue waters, and the entire city of San Francisco below. After you get a few pictures here, start your shopping excursion with a trip to City Lights Bookshop, one of the most famous bookshops in the United States, and once a counterculture hub for the Beat Generation. After that, hit up the Beat Museum to learn more about these people.
North Beach is San Francisco's Little Italy, so don't forget to head for an Italian bistro and grab a cannoli. To have a drink in the evening, head to the historic Comstock Saloon and listen to live local music with fine cocktails. When you need a time-out, head for Washington Square to sit and chill surrounded by green grass.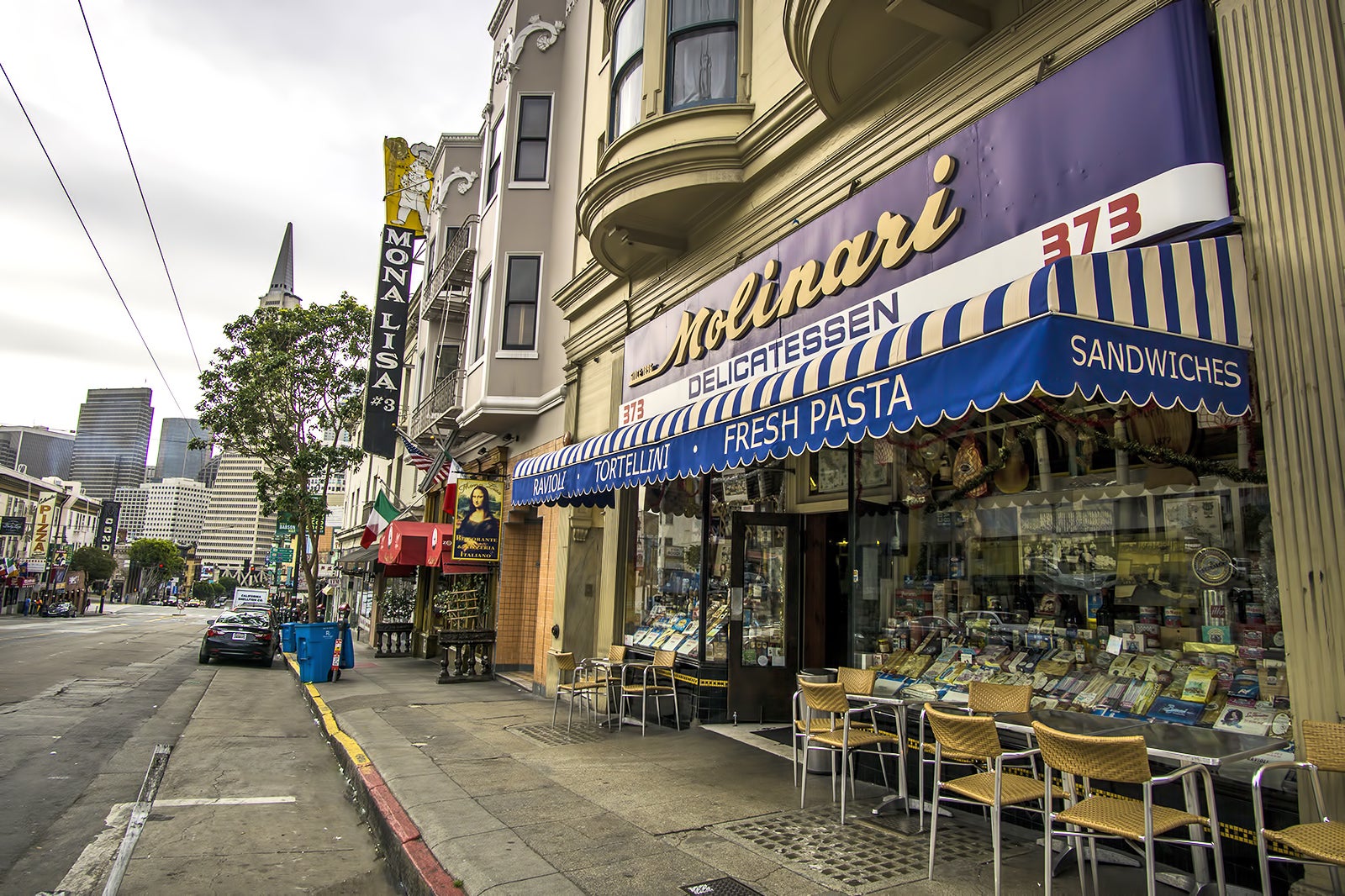 History of North Beach
Originally, North Beach was an actual beach, but by the late 19th century it was covered with landfill, and wharves, docks, and warehouses were built along the shoreline. The original North Beach was demolished during the 1906 earthquake, but soon after it drew a wave of Italian immigrants who rebuilt and reclaimed the area.
By 1936, it was the home of the first lesbian bar in San Francisco and took its place in the LGBTQ+ culture of San Francisco. By the 1950s, the area became a hub for the Beat Generation and counterculture, which continued throughout the 1960s. While the Italian-American community has decreased, the area still holds tightly to its Italian heritage and identity, and offers a wealth of cultural experiences. South of Broadway along Stockton Street, it presents an interesting fusion of cultural influences with Chinatown next door.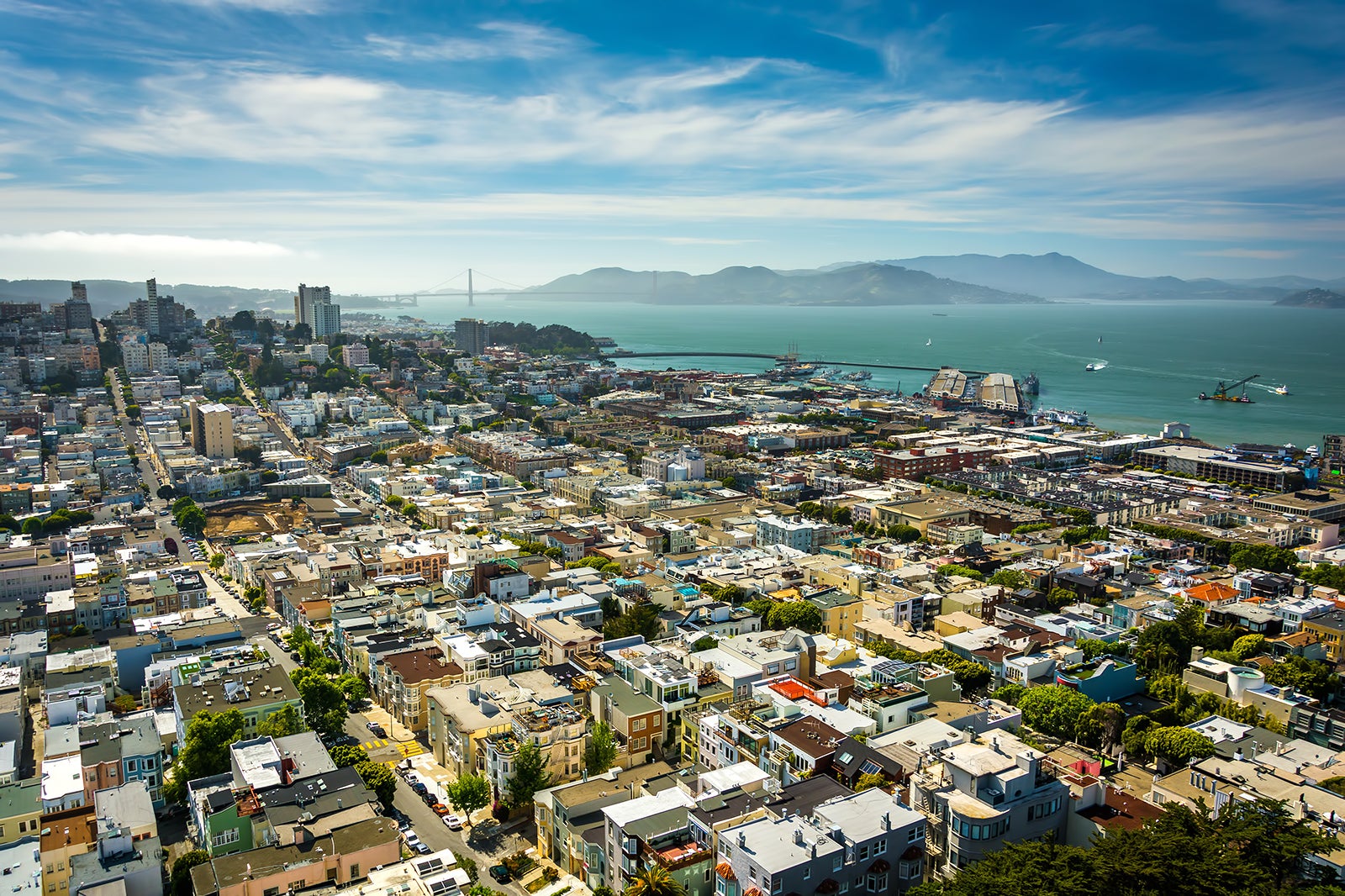 Good to know before visiting North Beach
The first thing to know is that there is no actual beach in North Beach. It's named for the beach that once formed the area well over 150 years ago. If you're looking for shopping, head to Grant Avenue. If you want music clubs, restaurants, and nightlife, head over to Broadway. North Beach also encompasses sub-neighborhoods. Here you'll find Little Italy as well as Telegraph Hill and Barbary Coast.
North Beach enjoys excellent weather all year long and is one of the moderate parts of San Francisco as far as weather goes. This is a compact area and almost every street is very walkable, so bring your best, most comfortable hiking shoes. It's a dog-friendly area as well, but keep Fido on a leash and under control. It's also disability and wheelchair friendly, but check with individual businesses about any accommodation you need.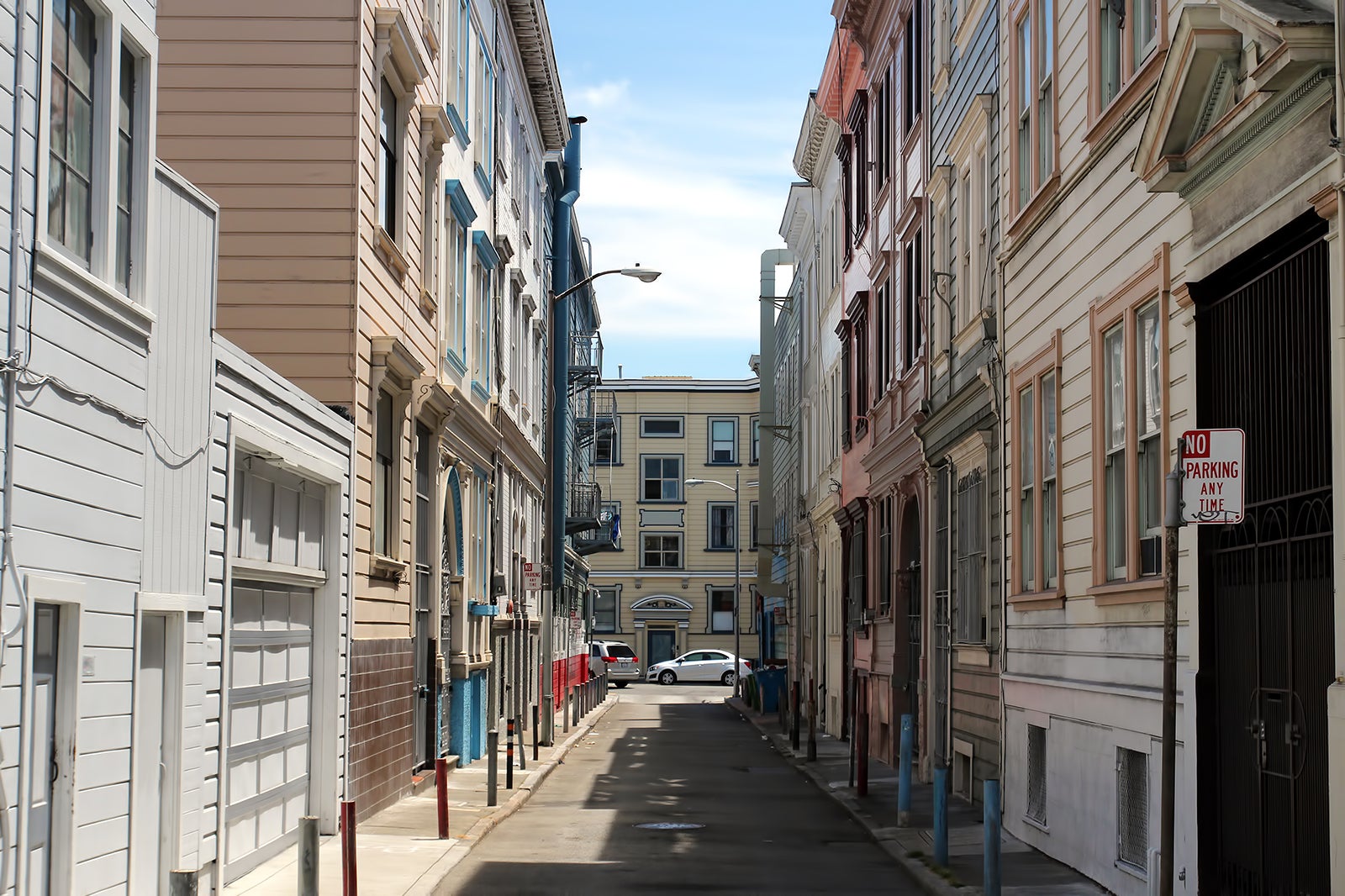 North Beach in San Francisco
返回頁首