The Muir Woods National Monument is a protected forest area known primarily for its massive redwood trees and old-growth forest ecosystem. Any visitor who enjoys the massive scale that nature is capable of will find joy in being dwarfed by these massive trees.
You'll find multiple paths through the woods showing off the area's remarkable preserved natural wonders. Quite a few of these paths are flat and some are paved, so people in wheelchairs and parents with strollers won't have any problems getting around. Most visitors spend an hour or 2 hiking the trails.
Muir Woods National Monument in San Francisco - one of the highlights of 10 Best Parks in San Francisco (Read all about San Francisco here)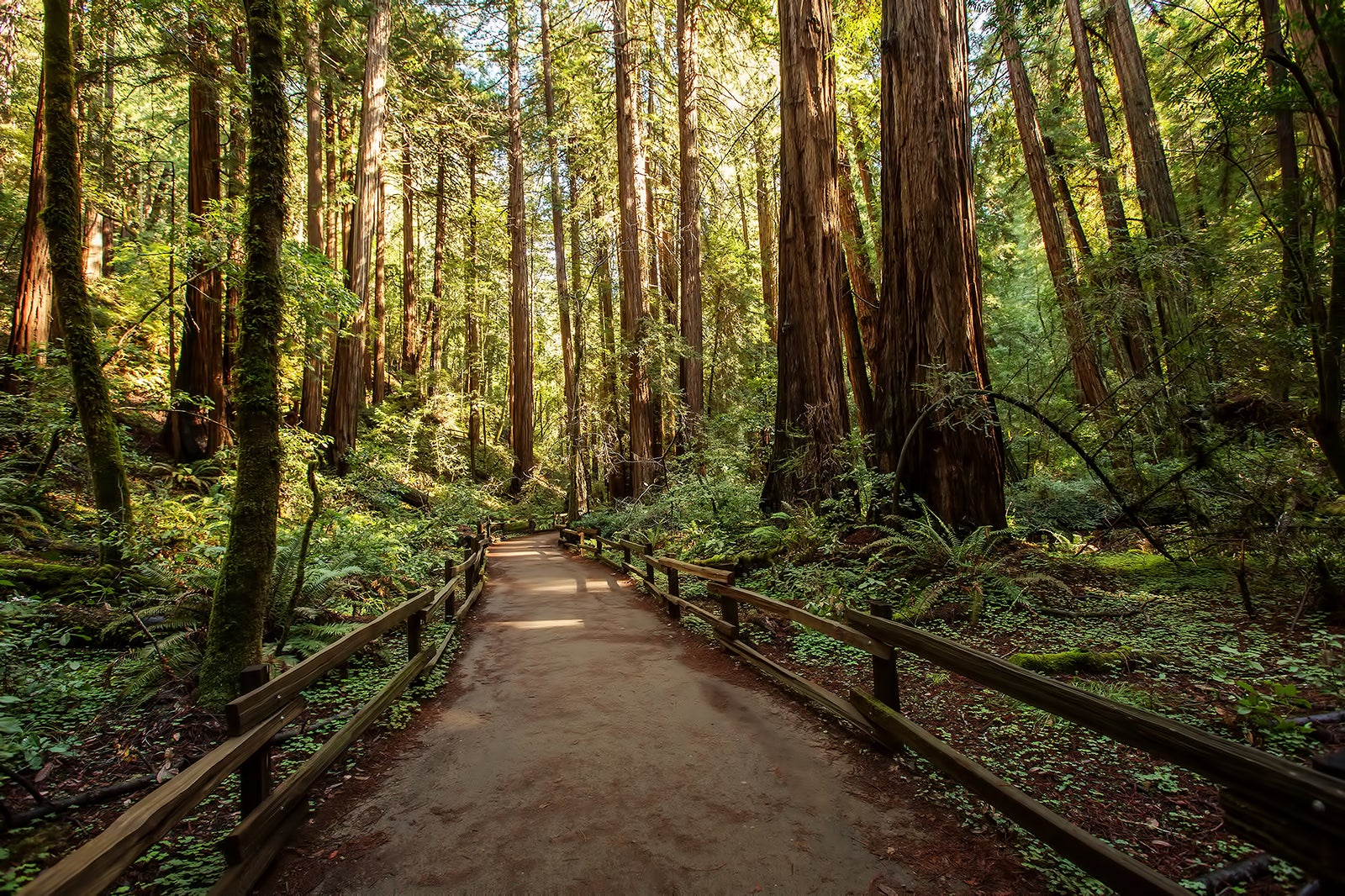 Muir Woods National Monument highlights
Upon nearing this protected area, you're bound to spot the trees first. These magnificent redwoods have existed for a long time, with most being several centuries old. The oldest redwood in the forest is thought to be more than 1,200 years old.
You have 3 options for traversing the trail loops. The shortest loop is just half a mile long, while the middle loop is a full mile. Both of these loops are wheelchair- and stroller-accessible. Adventurers may want to try the longer 2-mile loop, but even with its dirt path and hillside climbing, it's still fairly easy to conquer.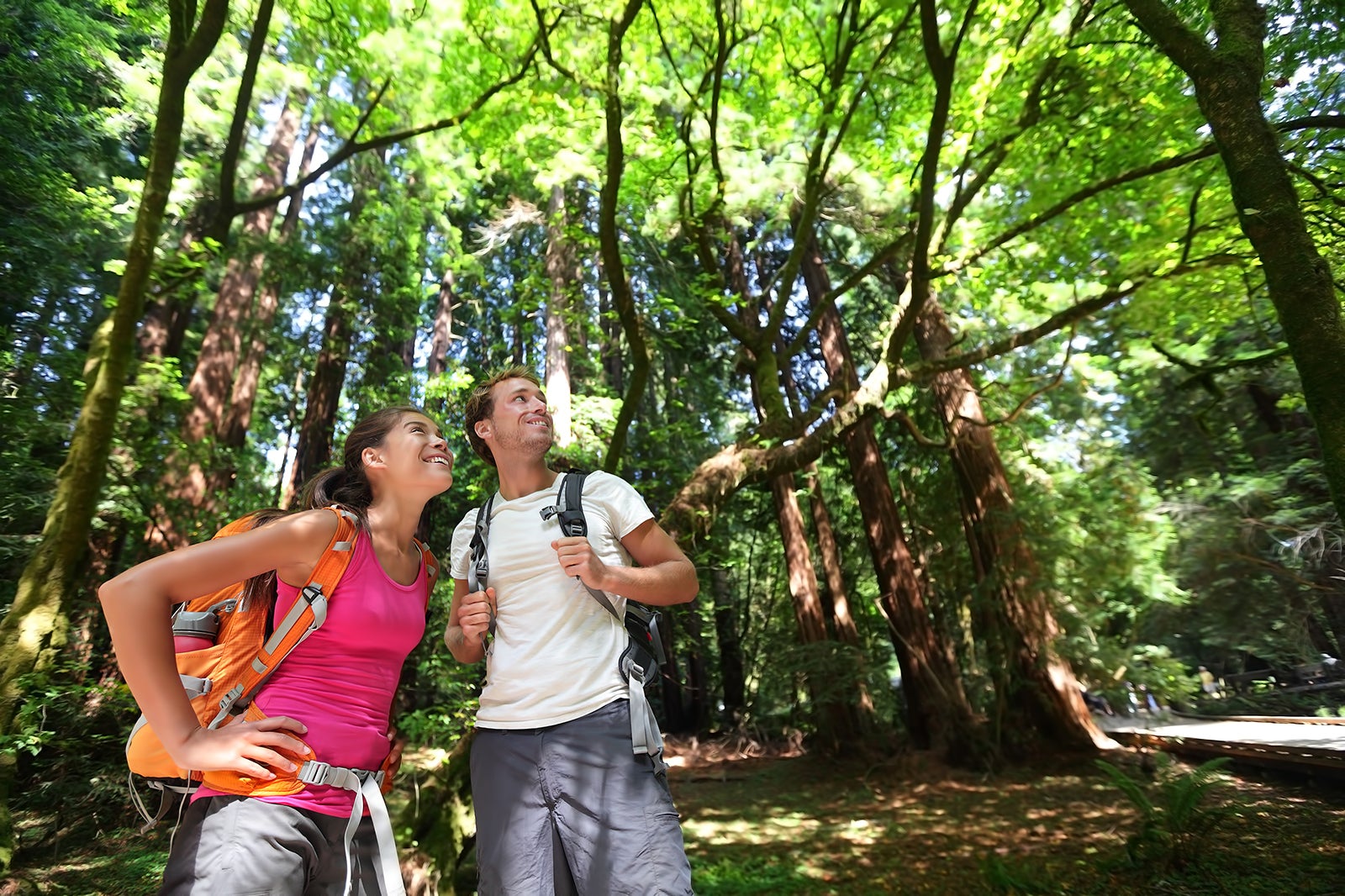 Good to know when visiting Muir Woods National Monument
When planning your trip to these woods, you'll need to factor the entrance fee into your budget. The cost is $15, but children younger than 16 get in free. You can also get in free if you have an America the Beautiful annual parks pass.
You may want to bring some rain gear or at least a coat on your trip. Because these woods are located so close to the coast, it's common for the fog to permeate throughout the area. This creates a damp and sometimes cool atmosphere, especially if you're visiting during the winter.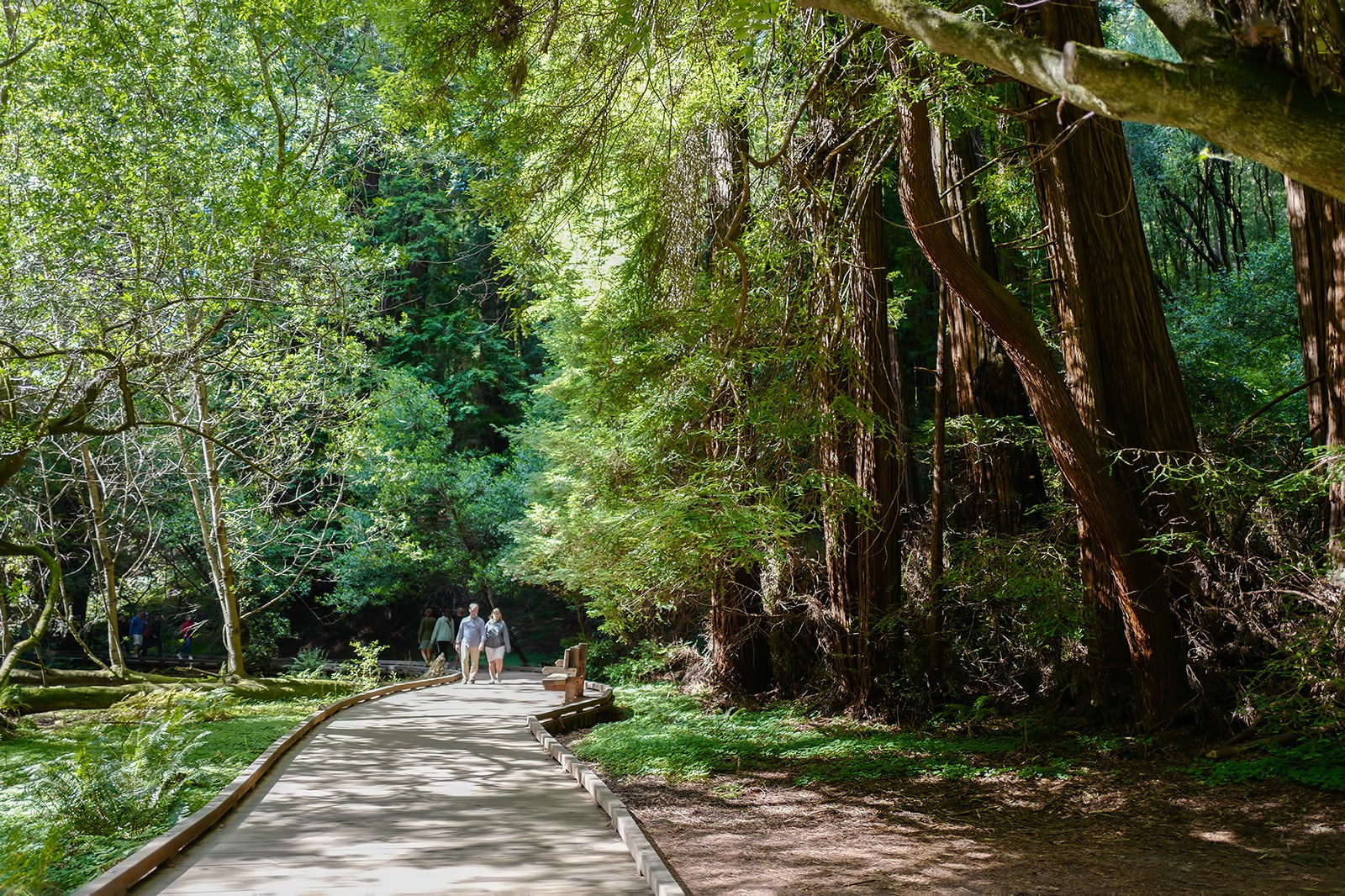 Muir Woods National Monument in San Francisco
位置: 1 Muir Woods Rd, Mill Valley, CA 94941, USA
開放時間: Daily from 8 am to 5 pm
電話: +1 415-561-2850
返回頁首