10 Most Instagrammable Places in Virginia
Shenandoah's Beauty at Any Shutter Speed
Virginia, on America's east coast, is one of the 4 commonwealth states in the US that is steeped in colonial history. It's the residential address of many US presidents, with hundreds of manors, mansions, stately homes, as well as the largest naval base in the country.
This region is where the first of the English settlers dropped anchor and made Virginia their permanent home. Here, you'll find a blend of Old-World charm, country life, modern living, and gorgeous nature scenes that is unrivalled by any other place. Here are the 10 winsome picks from the Old Dominion state that is sure to delight your IG followers.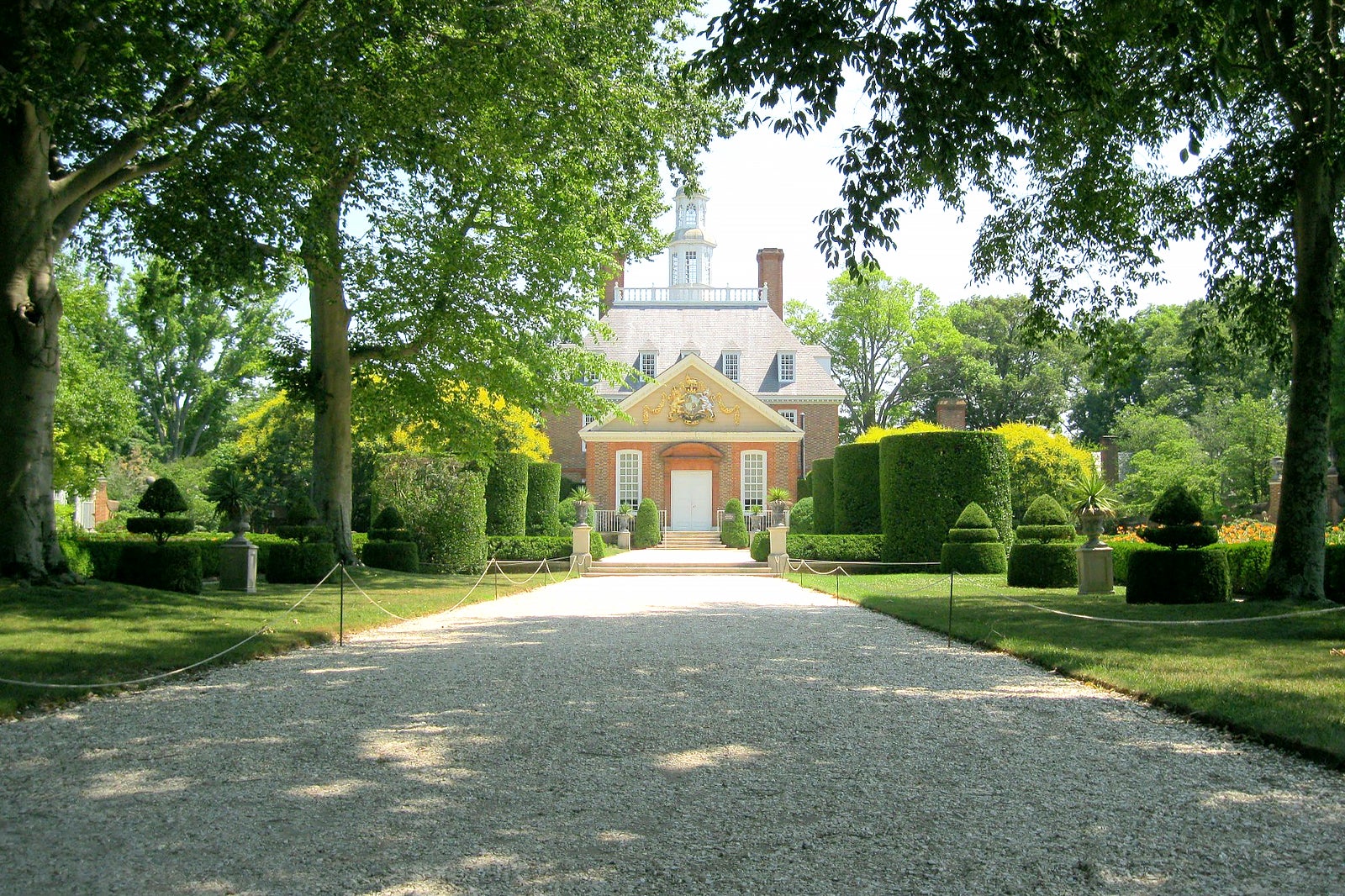 The handsome homes of Williamsburg
Traditional masonry and Old-World charm
Williamsburg is a colonial town with more than 80 original buildings constructed in the 1700s. The Governor's Palace is a 3,400 sq. ft. manor with meticulous details in the dark wood panelling, the octagonal bathhouse, the stable and carriage house, stone unicorns, and the maze gardens patterned after the one in England's Hampton Court.
Merchant's Square, known as downtown Williamsburg, is the main street with an old town atmosphere. The shop houses were, in part, funded by philanthropist John D. Rockefeller, Jr., and the city planners have kept its architectural style consistent with the rest of the original structures in the surrounding neighbourhoods. Walk and shop for some gourmet cheese, handmade candies, wine, and authentic merchandise imported from Ireland and Scotland.
地點: Governor's Palace, 300 Palace Green St, Williamsburg, VA 23185, USA
電話: +1 800-447-8679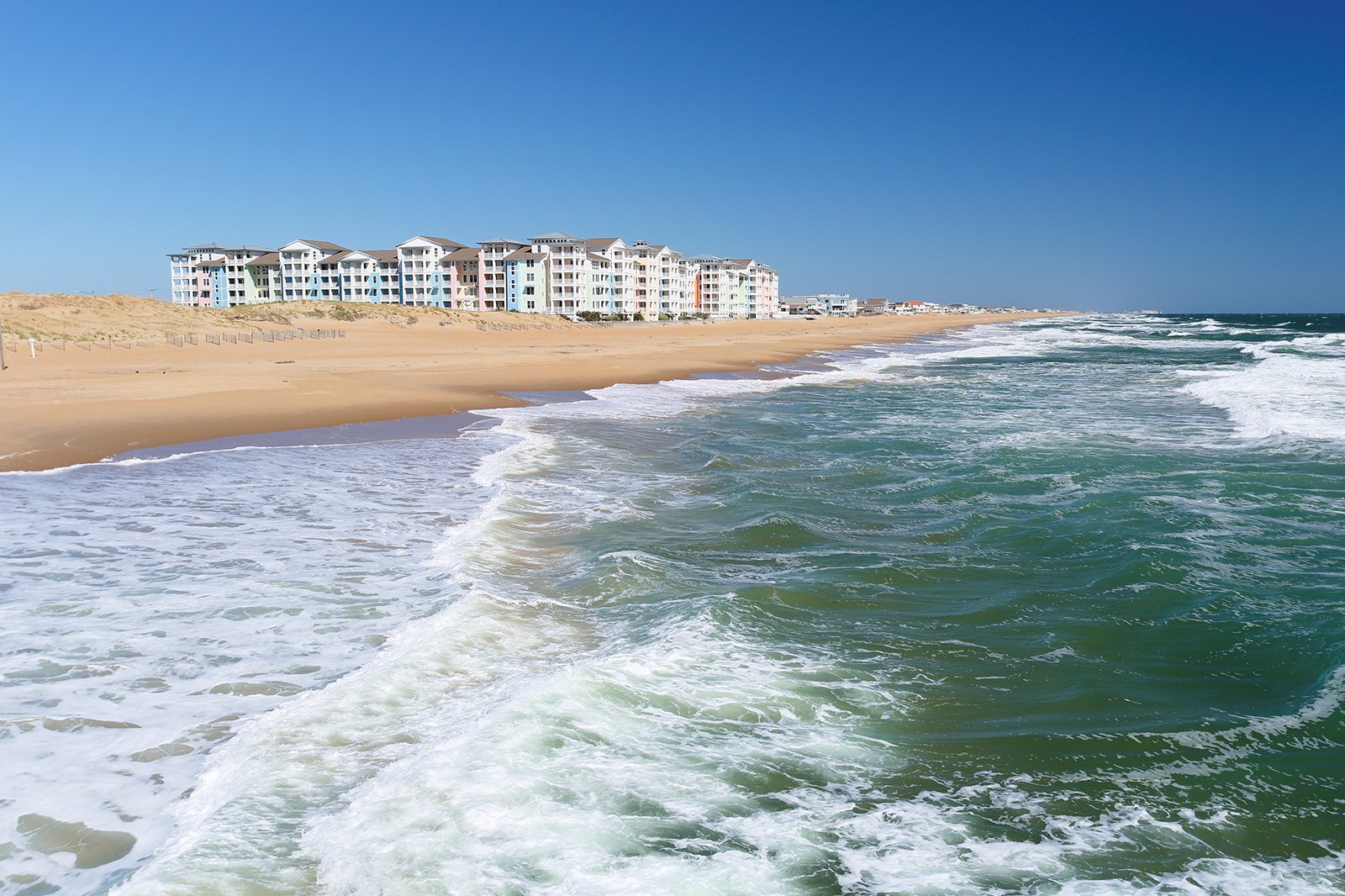 Perfect panoramas on Virginia Beach
Violet skies, blue sea and cool graffiti
Virginia Beach is known for its fresh oysters, fishing piers, and the King Neptune sculpture. Along 31st Street, walk on the boardwalk and see the 34-feet King Neptune statue, cast in 12 tons of bronze and stone, a symbol of maritime legacy and marine conservation. On 18th Street, the ViBE Creative District is a modern arts complex with outdoor exhibitions like the mural festival, art pop-up shows and music performances. While here, stop at Ocean Eddies for some crab cakes and cheese curds with spectacular views.
This region has an average of 215 sunny days per year, but you'll find it crowded almost year-round. Only a few miles away are the Chesapeake Bay and Sandbridge Beach that are pristine and a bit more secluded.
Cute cafes, book stores and objet d'art in Old Town
Whimsical storefronts on cobblestone streets
Located on the Potomac River, Old Town is only 7 miles from downtown DC, and 5 miles south of the US Pentagon. This historic part of Alexandria is called Old Town, and its main walking area, King Street, is an elegant area of row houses with antique shops, galleries, and bookstores built with bricks and original cobblestones.
Walk along Prince Street towards the waterfront for views of steamship ferries and the Old Dominion Boat Club. A few blocks north is the Torpedo Factory Art Center that has hundreds of resident artists and a huge exhibition space. Head west towards the town square to see the George Washington townhouse, built by Washington himself, and the nearby Stabler-Leadbeater Apothecary Museum, a Quaker pharmacy operated in the 1790s that has herbal botanicals, vintage hand-blown glass and medical tools.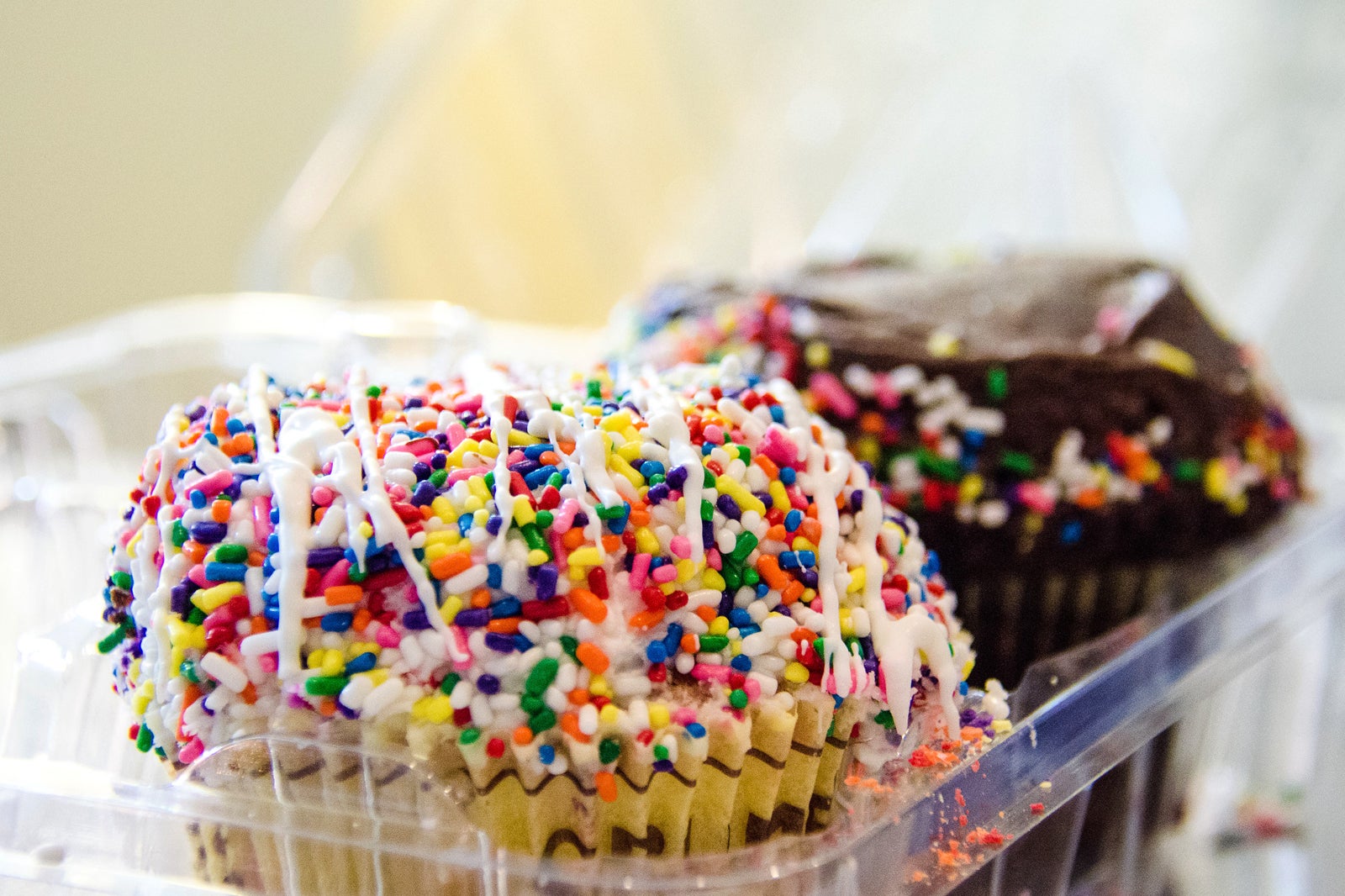 Rainbow cupcakes and flawlessly glazed donuts
Photogenic foods of downtown Richmond
Stop by Virginia's state capital, Richmond, a colonial town that's been around since the 1700s. It earned the name from the James River, as it's strikingly similar to Richmond Hill on the Thames River of London.
In Richmond, you'll find countless gourmet food that's more than just eye candy. For cafes and desserts, walk along the Museum district and the Fan district. Pearl's Bake Shoppe has gingerbread cookies, macarons, and pastel-coloured cupcakes, with frostings like the lavender honey buttercream and brown sugar bourbon. Dutch & Co does a pretty presentation of the Mahi squash blossom and the Honeypot set. Shyndigz is a dessert shop with decadent cakes that goes up to 8 layers, and Whisk has French eclairs and dainty macarons that are gluten-free.
地點: Pearl's Bake Shoppe, 5811 Patterson Ave, Richmond, VA 23226, USA
電話: +1 804-285-2253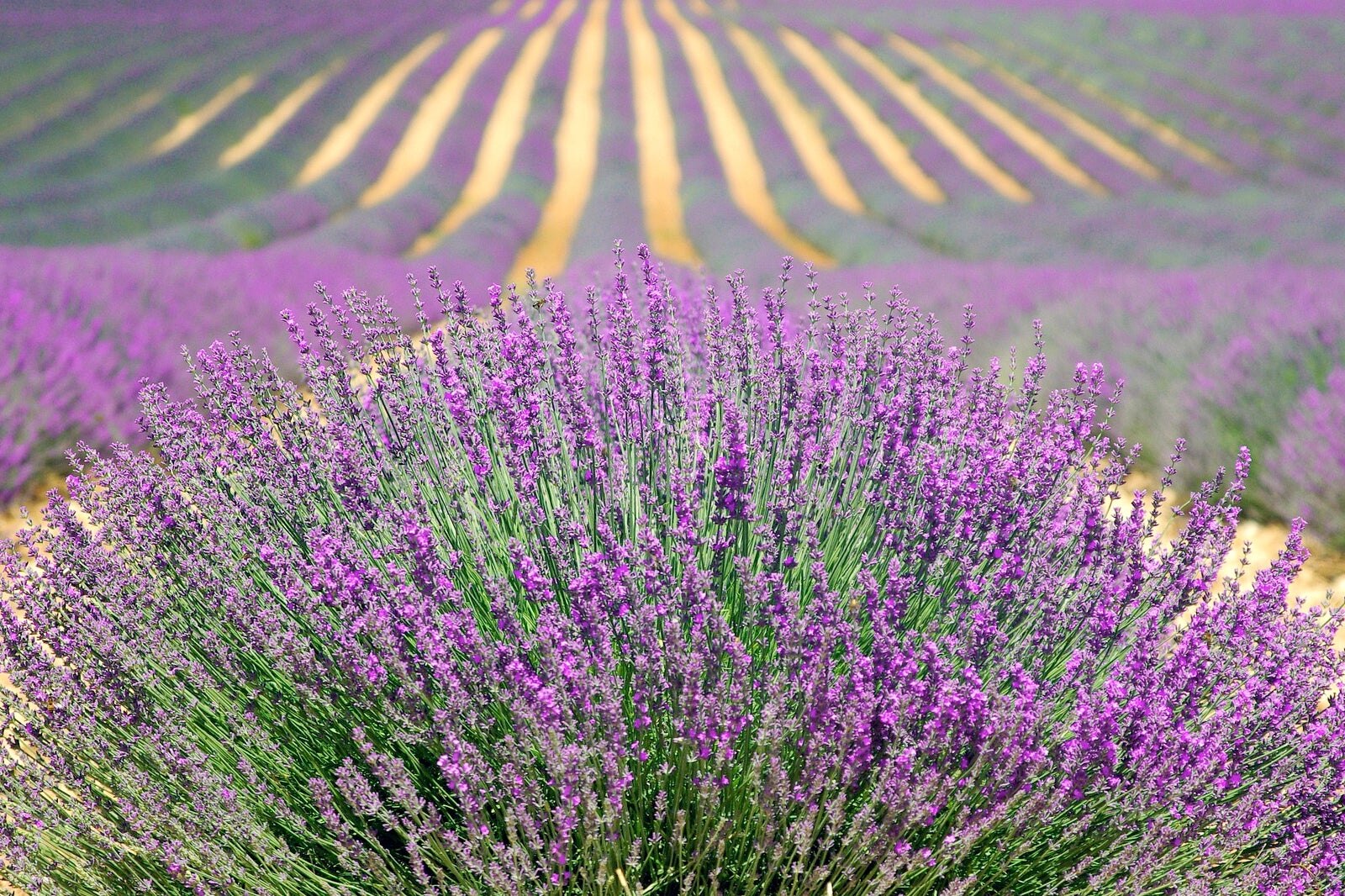 The purple hues of White Oak Lavender Farm
Fragrant flowers, alpacas and vineyards
Not far from the Shenandoah National Park, White Oak Lavender Farm is a slice of Provence that's home-grown in Virginia. Aside from the usual purple, some of the lavender flowers also bloom in white and pink. For the best time to visit, come around late June to view the colours in full bloom and learn about the harvesting, the steaming and the oil distillery process, while sampling their famous lavender ice cream. From lavender jelly to lavender coffee, this place pretty much has everything infused in lavender.
Adjacent to this place is the Purple Wolf Vineyard, another farm space where you can play with chickens, alpacas, sheep, and ponies. Visit their tasting room and try their Riesling, Royale Velvet reds, and of course, lavender-infused wines. The tasting course is around $10-15 per person.
地點: White Oak Lavender Farm, 2644 Cross Keys Rd, Harrisonburg, VA 22801, USA
電話: +1 540-421-6345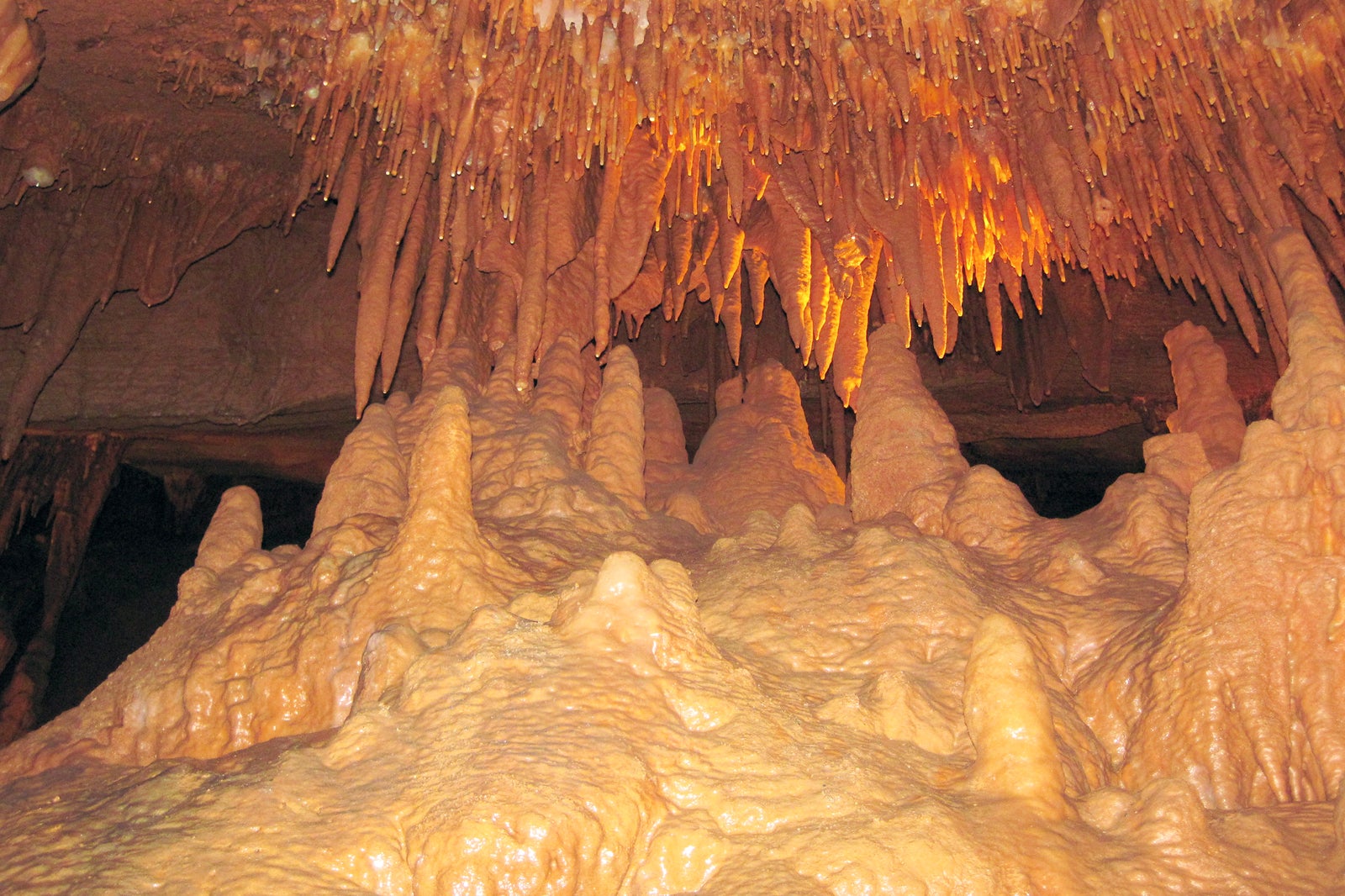 Standing in awe in the Shenandoah Caverns
The complex beauty of cave rocks
Stumbled upon in the 1880s during the railroad construction, the Shenandoah Caverns is located in northern Virginia. Whether it's winter or summer, the inside of the caves are at a consistent 56F degrees, and even if you visit on a rainy day, it takes a few days for the rain to seep into the caverns. The cave interior is made up of many years of iron oxide, sulphur, and calcium carbonate deposits. Locals say that if you get hit by a drop of the seeping cavern water, it's considered good luck, as they're called 'cave kisses.'
Another cave site, 18 miles away, is the Luray Caverns. This area is even more complex, with spectacular and spiky low-hanging ceilings. One of the highlights, the Wishing Well, is one of the cave rooms accentuated by blue lighting that make this place a sight out of a science fiction novel. However, not all areas are well-lit, so be careful of your head while passing through.
地點: Shenandoah Caverns, 261 Caverns Rd, Quicksburg, VA 22847, USA
電話: +1 540-477-3115
相片由 James St. John 提供 (CC BY 2.0) 經修改
The ever-changing colours of Blue Ridge
The many shades of blue on Blue Ridge Mountain
The beauty of Blue Ridge mountain range in Roanoke, Virginia, can be enjoyed year-round, with the seasonal changes of spring flowers, fall foliage to winter frosts. While spring flowers can be viewed from early April to early June, Roanoke is mostly known as one of the country's best fall destinations, best seen in late October, with the most popular driving routes through the counties of Craig, Giles, Bland, and Smyth, which takes about 4 hours of driving.
The Blue Ridge Parkway is another scenic drive that stretches 470 miles. This area is known for its landmark water mill in the meadows, the Mabry Mill, one of the most visited and most photographed spots in the Blue Ridge area.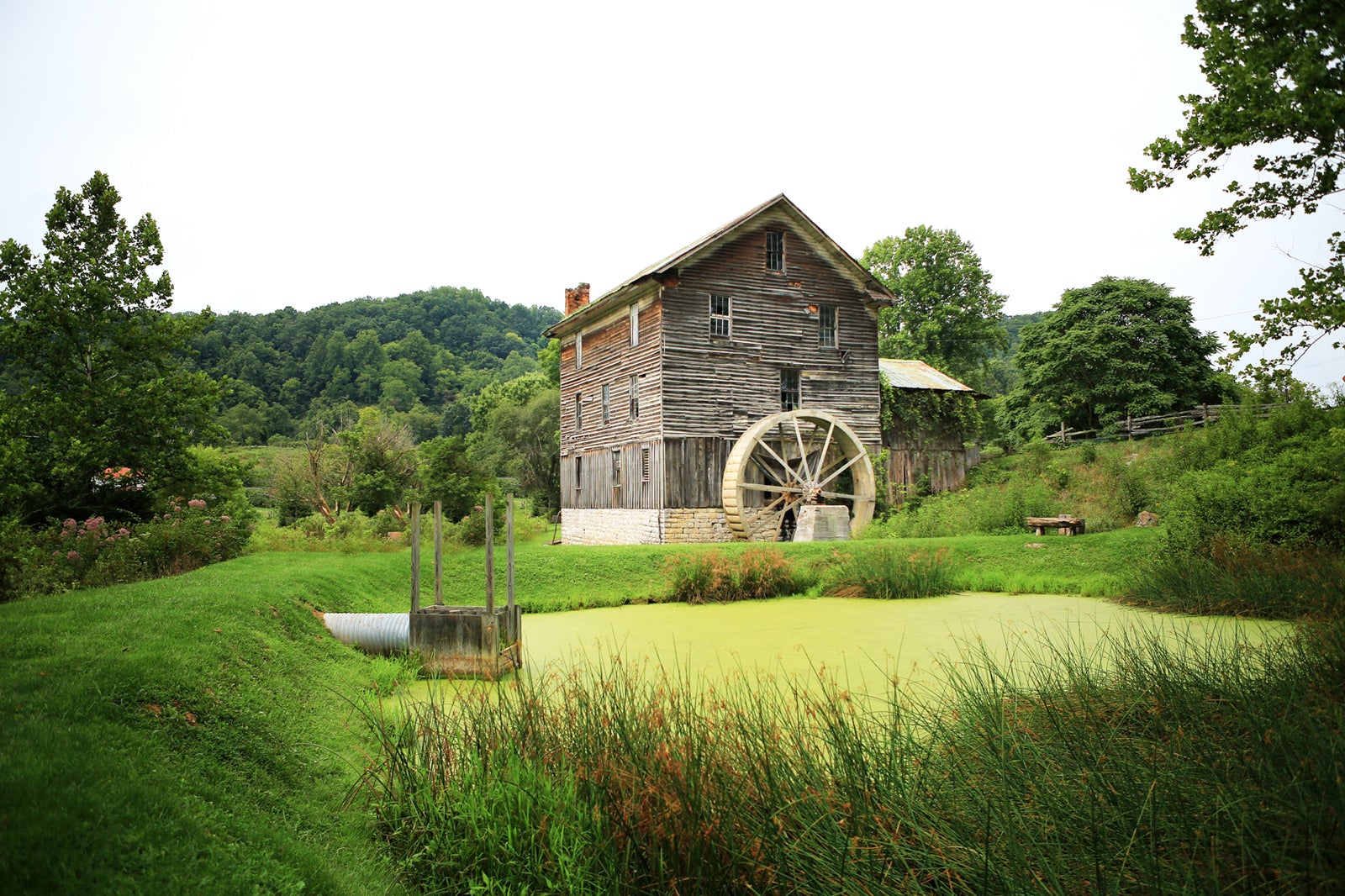 Barn houses and cute dogs at Abingdon Vineyards
Evening wine and brilliant sunsets
Sitting on 13 acres of grapes in southwest Virginia, Abingdon Vineyards is a beautiful spot on the South Holston River, where 5 river trails converge. The tasting room is a gorgeous property on the meadows, with the back patio looking over the streams. Here, you can spot a few raccoons, wild turkeys and deer while sipping wine after a day's hike along the Virginia Creeper Trail.
To catch a ripe vineyard view, visit before its fall harvest which is around September to October. While here in Abingdon, don't miss the chance to dine at the historic Tavern Restaurant, about 8 miles away. This tavern was built since 1779 as a post office and an overnight inn for horse carriages.
地點: Abingdon Vineyards, 20530 Alvarado Road, Abingdon, VA 24211, USA
電話: +1 276-623-1255
相片由 N. V. Deremer 提供 (CC BY-SA 3.0) 經修改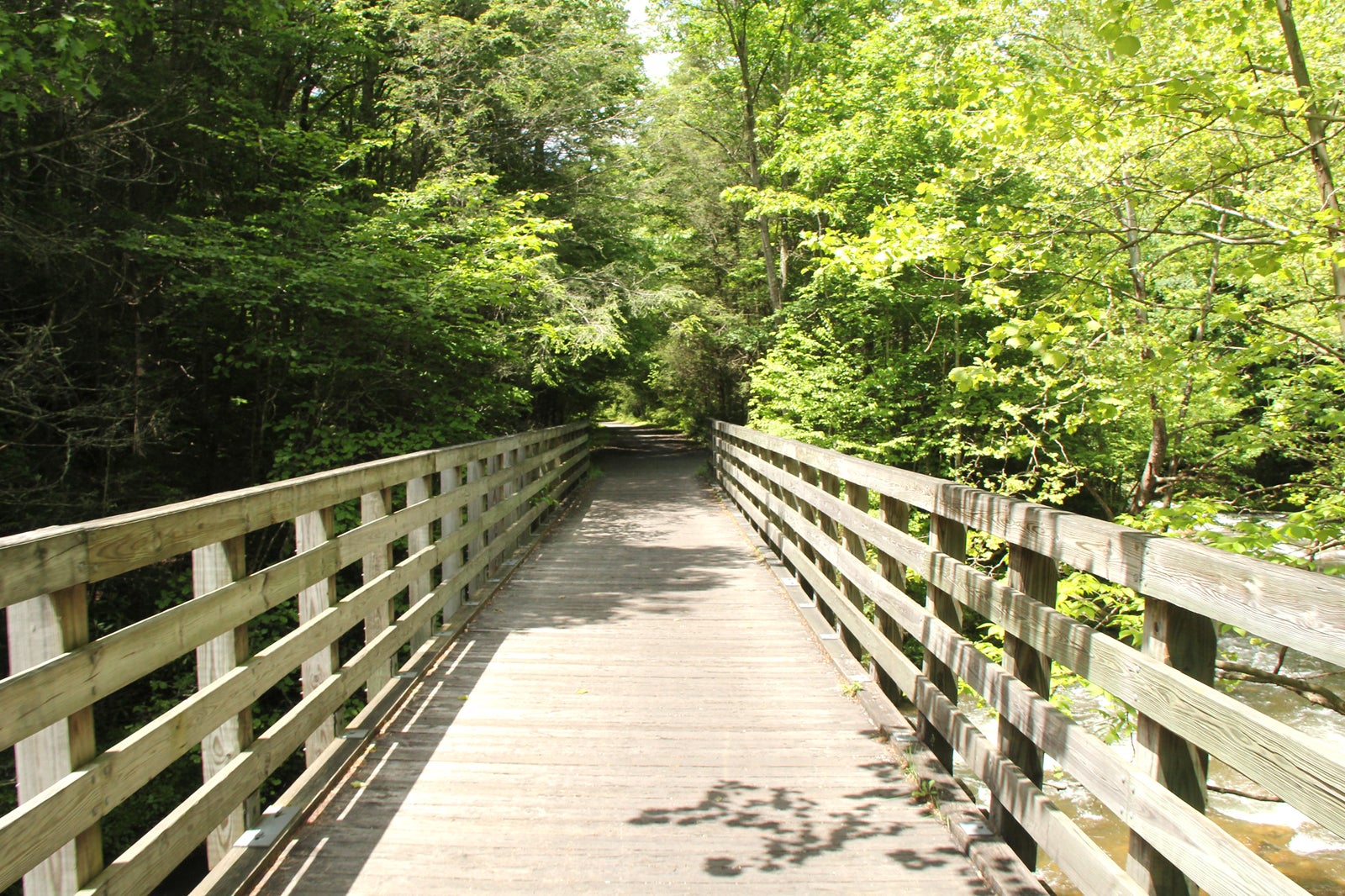 Boardwalks and bright foliage on the Virginia Creeper Trail
Trek along Abingdon's meadows and streams
A beautiful walk on the Appalachian Mountains is the Virginia Creeper Trail, located in Abingdon, Virginia. This name started from the trains that used to carry timber and iron that slowly moved up the mountains. With its 34-mile path, it's recommended that visitors rent a bike for a full experience that will take you from the board path down to the creeks.
For an easy hike, take the park shuttle to the Whitetop Station where the trail leads downhill, passing the meadows, spruce trees, farms and barnyards, and all the way down to the rushing streams. The area has great facilities along the trail with convenience stores, cafes and an ice cream shop. A good time to visit is from March to November, with its peak foliage time around October. Also, rainy days can spoil the fun as some trails can be muddy, so do plan ahead.
地點: Virginia Creeper Trail, 300 Green Spring Road, Abingdon, VA 24210, USA
相片由 Eli Christman 提供 (CC BY 2.0) 經修改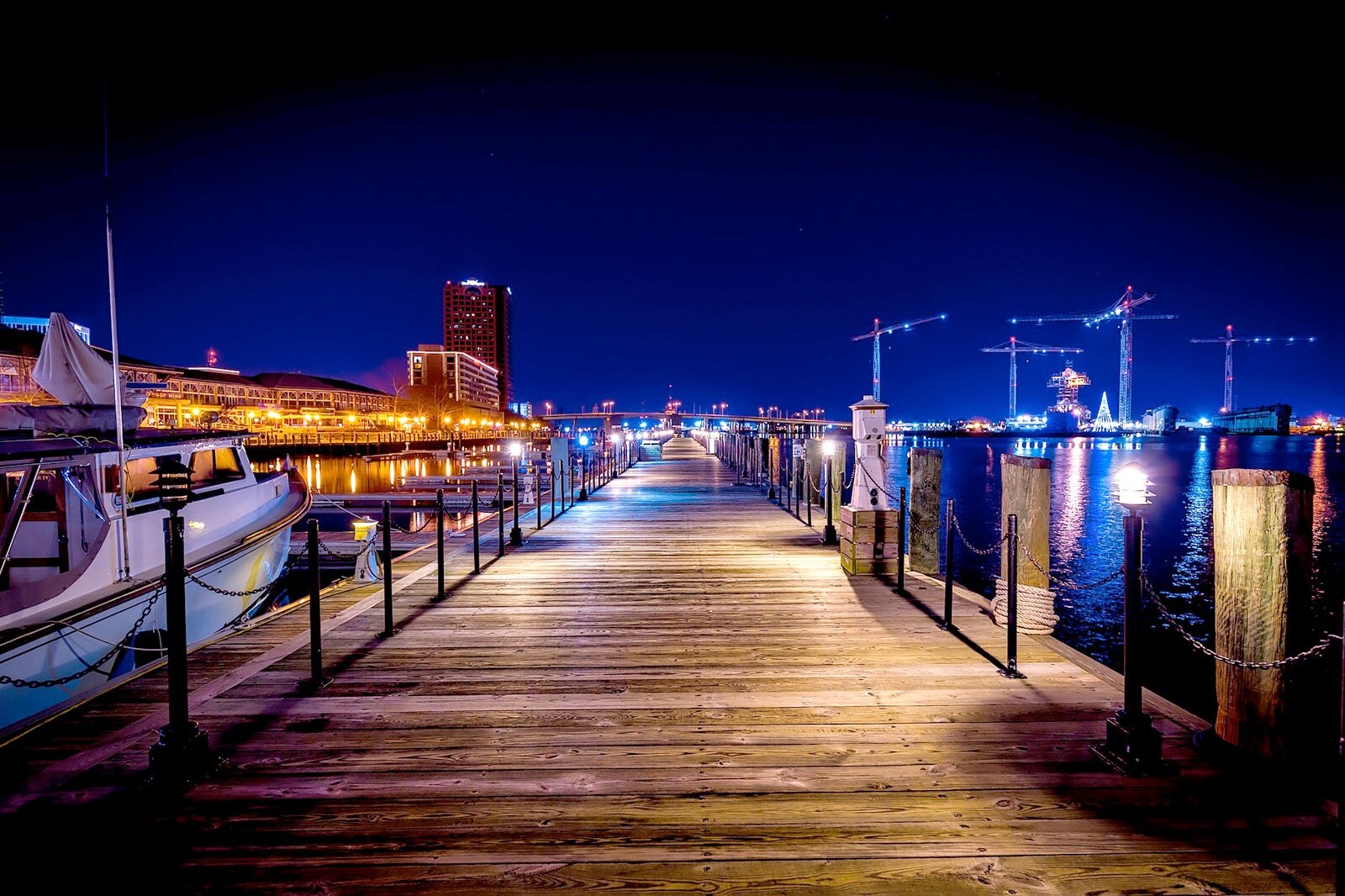 The bright lights on the Norfolk pier
Bright nights on the Waterside district
Norfolk, Virginia has 144 miles of shoreline dotted with beautiful inland towns and historic sites. There are so many photogenic spots, like the Norfolk Botanical Garden or the Nauticus maritime museum where you can play with old navy and submarine equipment.
The Waterside district is a 3-mile promenade with a vibrant scene that's active from morning to night. See the Battleship Wisconsin and sail on the graceful American Rover at Town Point Park. You can also take a boat tour out to the Naval Station of Norfolk, the largest naval station in the world. The Ocean View Fishing Pier has great water views, where you can catch fish, snag a few crabs, and eat at the rooftop diner. Clementine's on the Lafayette River serves great barbequed scallops and seafood bouillabaisse, while the A.W. Shucks Raw Bar and Grill serves fresh, juicy oysters and all-you-can-eat crab legs.