Louisville Travel Essentials
Useful Information to Help You Start Your Trip to Louisville
Our Louisville Travel Essentials lays out the essential information you need to help you plan your trip to one of the most popular destinations in Kentucky, USA. No matter how frequently you travel, some questions will always need answers: What's the weather like? How can I get from Louisville Muhammad Ali International Airport to my hotel? What currency and type of plug do I need?
We have all these answers plus other basic info about the best time to go, getting there, getting around, and a few useful travel tips. You'll also learn about the most popular landmarks in Louisville such as the Louisville Slugger Museum and Factory, the Muhammad Ali Center, and Waverly Hills Sanatorium. It's all compiled in this Louisville Travel Essentials. After going through this short and easy-to-read guide, you'll be a little more prepared to start your trip to Louisville.
1
When is the best time to travel to Louisville?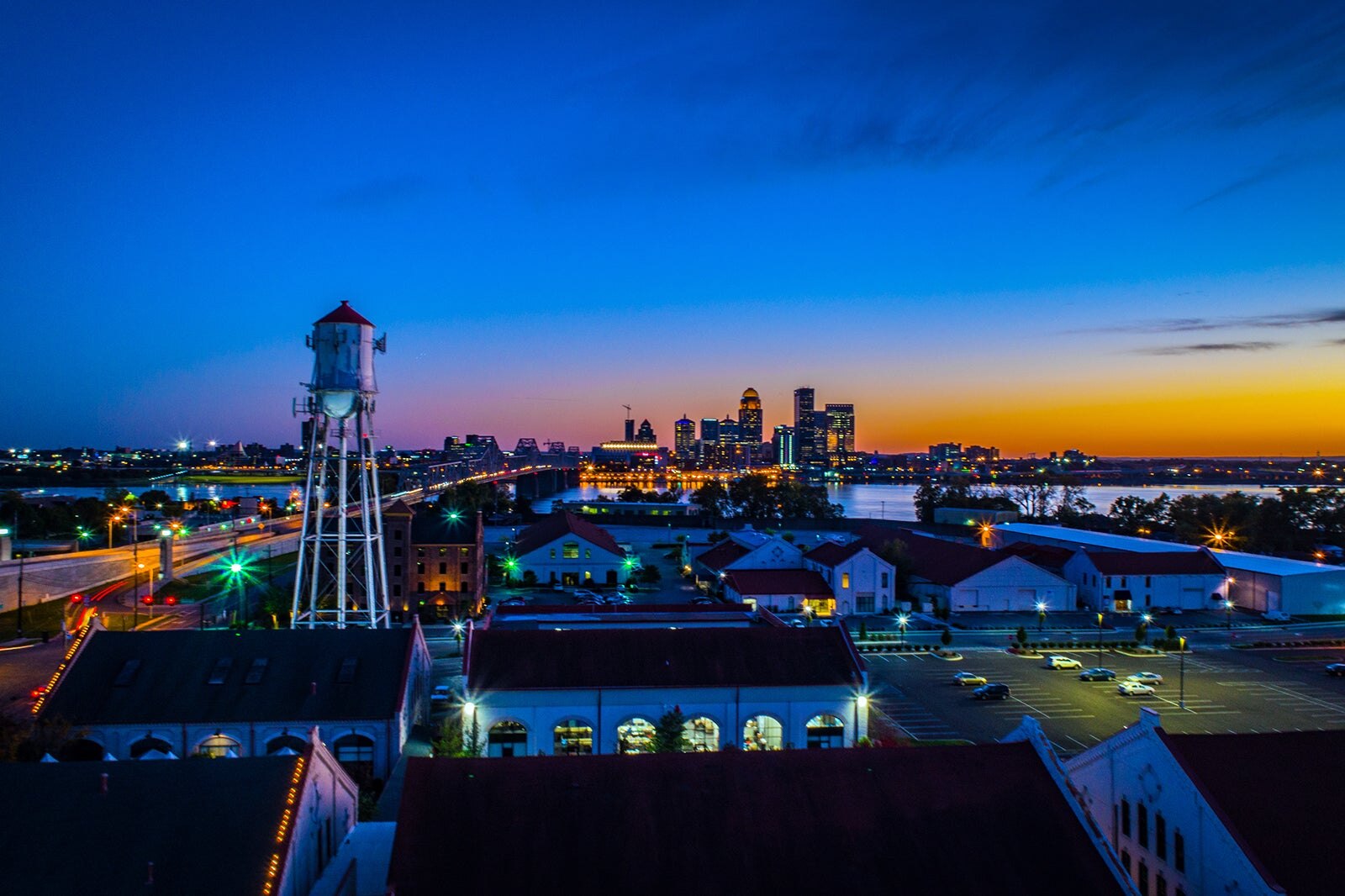 Louisville has a humid subtropical climate where the summers are hot and hazy, and the winters are cold and humid. Average temperatures range from 32°F to 79°F.
The number of rainy days per month ranges between 8 in August–October and up to 12 for the rest of the year. Louisville has sporadic seasonal extremes in both temperature and rainfall in spring and autumn. This includes occasional tornadoes. Snowfall is expected between November and March.
May–September is the warmest time of the year in Louisville, with July being the hottest month. Summer in June–August is peak tourist time in Louisville. Expect thicker crowds and higher accommodation rates during summer – it's wise to book a few months ahead of your visit.
The best times to visit Louisville are in spring and autumn, right before and after the peak season. It's when weather conditions remain pleasant (keep a jumper and a raincoat at hand, just in case), accommodation rates are more affordable, and attractions are less crowded.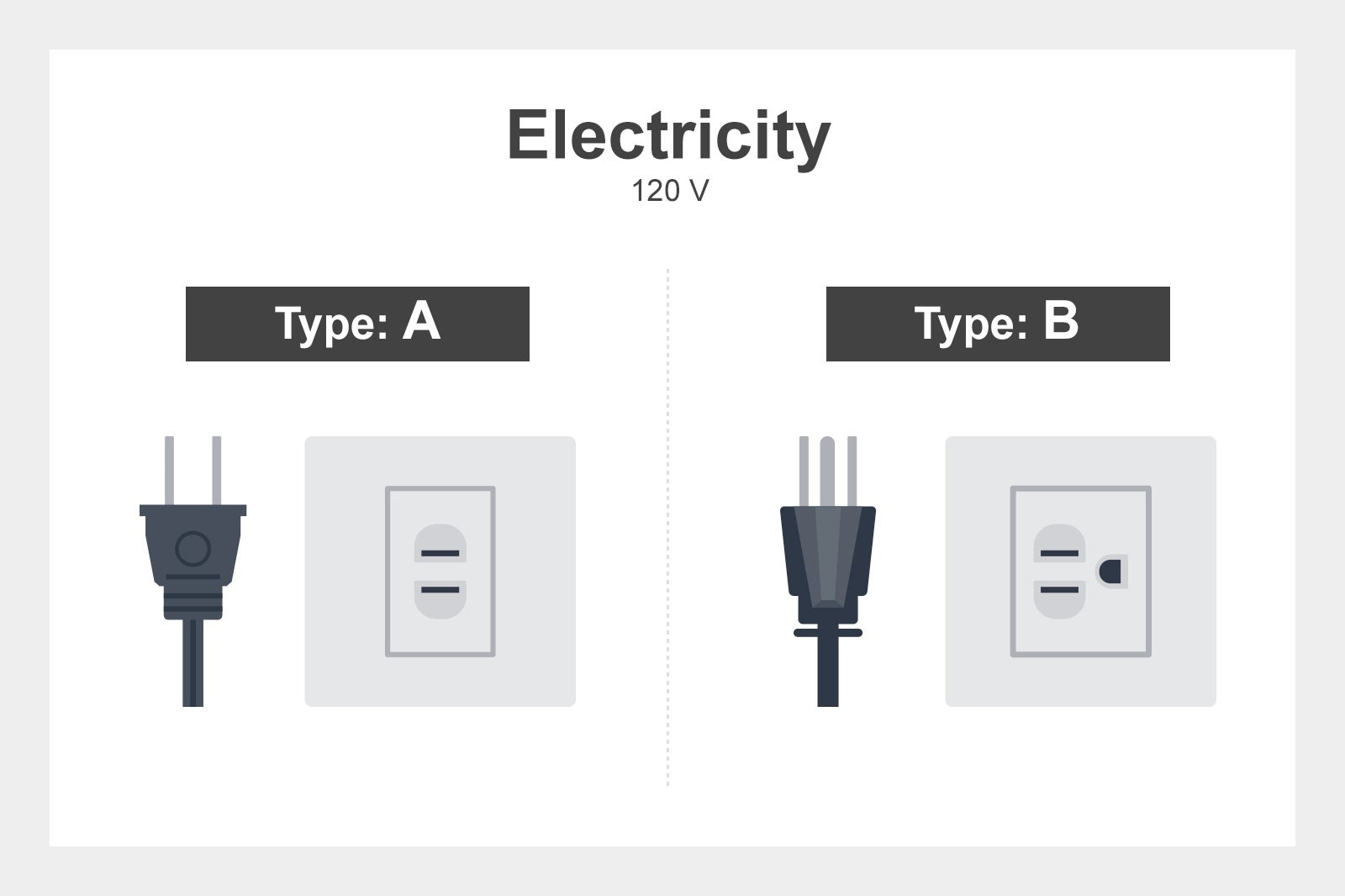 Plug type: A and B
Electricity: 120 V
Currency: United States Dollar (US$)
International dialling code: +1 502
Emergency telephone number: 911
3
How to get to my hotel in Louisville?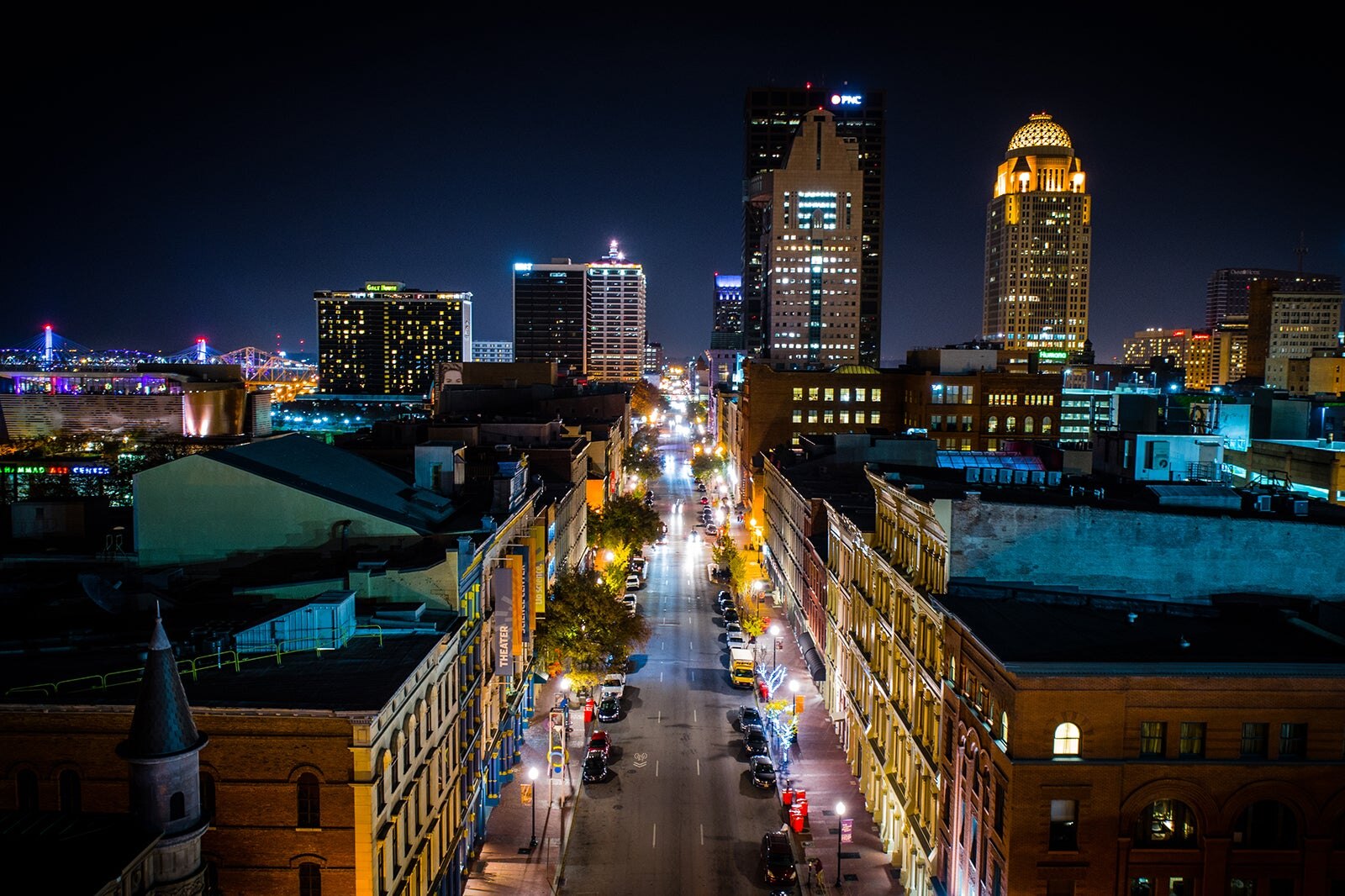 Flying into the city, Louisville Muhammad Ali International Airport serves as your main gateway. The airport lies 5 miles south of downtown Louisville.
Louisville is not served by Amtrak railway services. If you're travelling on a budget, you can get into Louisville by Greyhound and other commercial coach services. The bus station and Greyhound depot are on West Muhammad Ali Boulevard, right in the heart of the city.
Driving into the city is easy as it's served by 3 major interstate highways, namely the I-64, I-65, and I-71.
Louisville Muhammad Ali International Airport
Louisville Muhammad Ali International Airport (SDF) is Louisville's primary airport. It has nonstop and connecting flights to over 30 cities throughout the States. Flights from other countries require connecting routes from other major airports. Downtown Louisville is a 10-minute drive from SDF.
Ground transport options to get you to downtown Louisville from SDF include the following:
taxi ranks are at the commercial curb outside the baggage claim.
the Uber and Lyft pick-up area is at the baggage claim level, on the west side of the terminal.
Transit Authority of River City (TARC) runs a bus – Route 2 – to and from SDF every 35 minutes. It's the cheapest way to get to the city centre from the airport.
many private scheduled shared shuttle and limo services run from SDF to downtown Louisville.
car rental companies such as Avis, Alamo, Budget, and Hertz have a check-in counter next to baggage claim.
Greyhound Station
Louisville's main bus terminal is run by Greyhound and it's also served by interstate bus companies such as Amtrak and Megabus, to name a few. The bus station is right in the city centre of Louisville. From here, you can reach your hotel by taxi, rideshare, or public bus.
4
How to get around Louisville?
Travel tips
Louisville's city centre is about 1 square mile. It's easily walkable, with plenty of walking routes that allow you to sightsee among the city's top highlights. These include the parks and promenades on the banks of the Ohio River, the Kentucky Science Center, and the Old Forester Distilling Company, among others.
For journeys further afield, Transit Authority of River City (TARC) buses, taxis, car rentals, and the Louvelo bike-share scheme are other means of getting around the city.
Louisville public transportation services
The Transit Authority of River City (TARC) runs a fleet of over 250 buses – including hybrid electric and paratransit vehicles. It serves 48 routes covering an area of over 500 sq mi that includes Louisville Metro, Oldham County, and Southern Indiana.
Single-ride tickets, day- and 7-day passes are a few of the ticketing options offered. Single-ride tickets can be paid with the exact amount of cash aboard the bus. You can also purchase a reloadable MyTARC card on the company's website.
Trolley tours
Trolley de 'Ville runs public (April–October) and private (year-round) tours in vintage-style trolleys. Their tours take you to more than 30 attractions including Old Louisville, Whiskey Row, and Louisville Slugger Museum, among others. The departure point is between the Galt House Hotel Towers at 4th and Main Street in downtown Louisville.
Taking a taxi
Taxi services are available throughout Louisville, with taxi stands located at major hotels, as well as shopping and entertainment districts. Major operators include Yellow Cab (+1 502-636-5511), Green & Orange Cab of Louisville (+1 502-635-6400), and zTrip (+1 502-777-7777).
Uber and Lyft are the main ride-hailing apps used in Louisville. Their rates are slightly cheaper than standard taxicabs. They accept payments by credit card.
Renting a car in Louisville
Renting a car is a good option for getting around Louisville, especially if you plan to visit outlying attractions or even explore Kentucky and Indiana on the other side of the Ohio River. You're allowed to drive in Kentucky for up to 1 year with a valid foreign driver's license. There are many options for parking in the heart of the city. A good tip is to use online map apps on your mobile phone which can provide you with the latest info regarding the traffic in Louisville.
Besides being available at the Muhammad Ali Airport, among the car rental companies with offices throughout the city are Enterprise and Zipcar.
Is Louisville a bike-friendly city?
Louisville is a bike-friendly city that was given a Silver status ranking by the League of American Bicyclists. The city is home to over 50 cycling routes, spanning about 980 miles. Cycling route maps can easily be found online.
Launched in 2017, the Louvelo bike-sharing scheme has over 25 stations that are home to over 300 bikes. Rates are reasonable and you just need to install the Bikeshare app on your phone to use a bike. You can also hire a bike at stores such as Wheel Fun Rentals (+1 502-589-2453), Bike Louisville LLC (+1 502-589-2453), or Pedego Electric Bikes Louisville (+1 502-708-2888).
5
What are the main annual events in Louisville?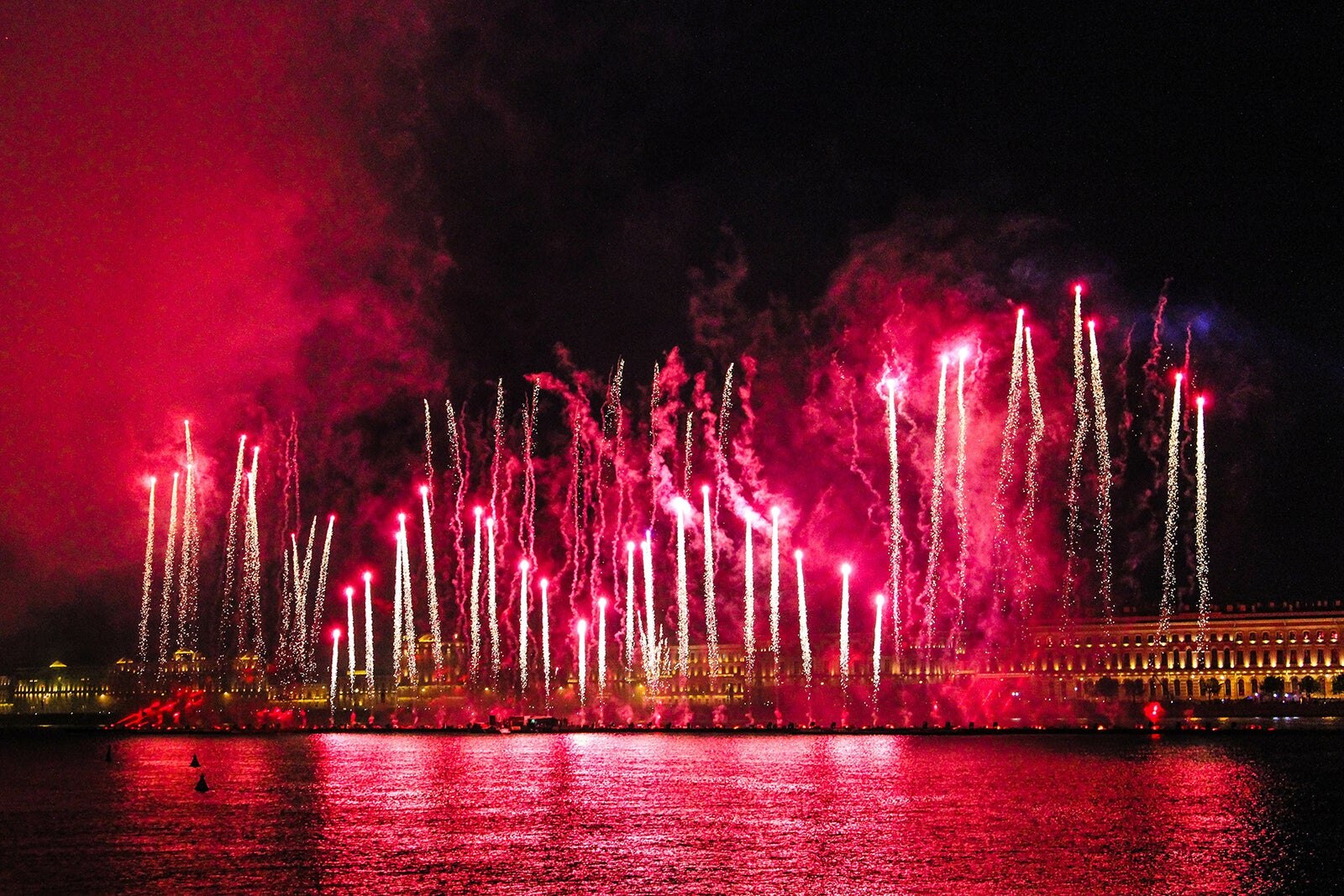 Abbey Road on the River
May
The largest Beatles and 60's music festival in the world, held since 2005 with tribute bands and world-famous artists performing on the bank of the Ohio River.
Where: Jeffersonville riverfront
Kentucky State Fair
August
An 11-day event showcasing a great range of Kentucky-made products, from agriculture to handcrafted goods and from food and drink to live music. It also features rollercoasters and funfair attractions.
Where: Kentucky Exposition Center
National Bourbon Heritage Month
September
September is National Bourbon Heritage Month in the USA and Kentucky is a leading producer. Throughout the month, sample fine Bourbon at distilleries, learn about Bourbon at Filson Bourbon Academy and join various events.
Where: various venues and distilleries across Louisville
6
What are the main landmarks in Louisville?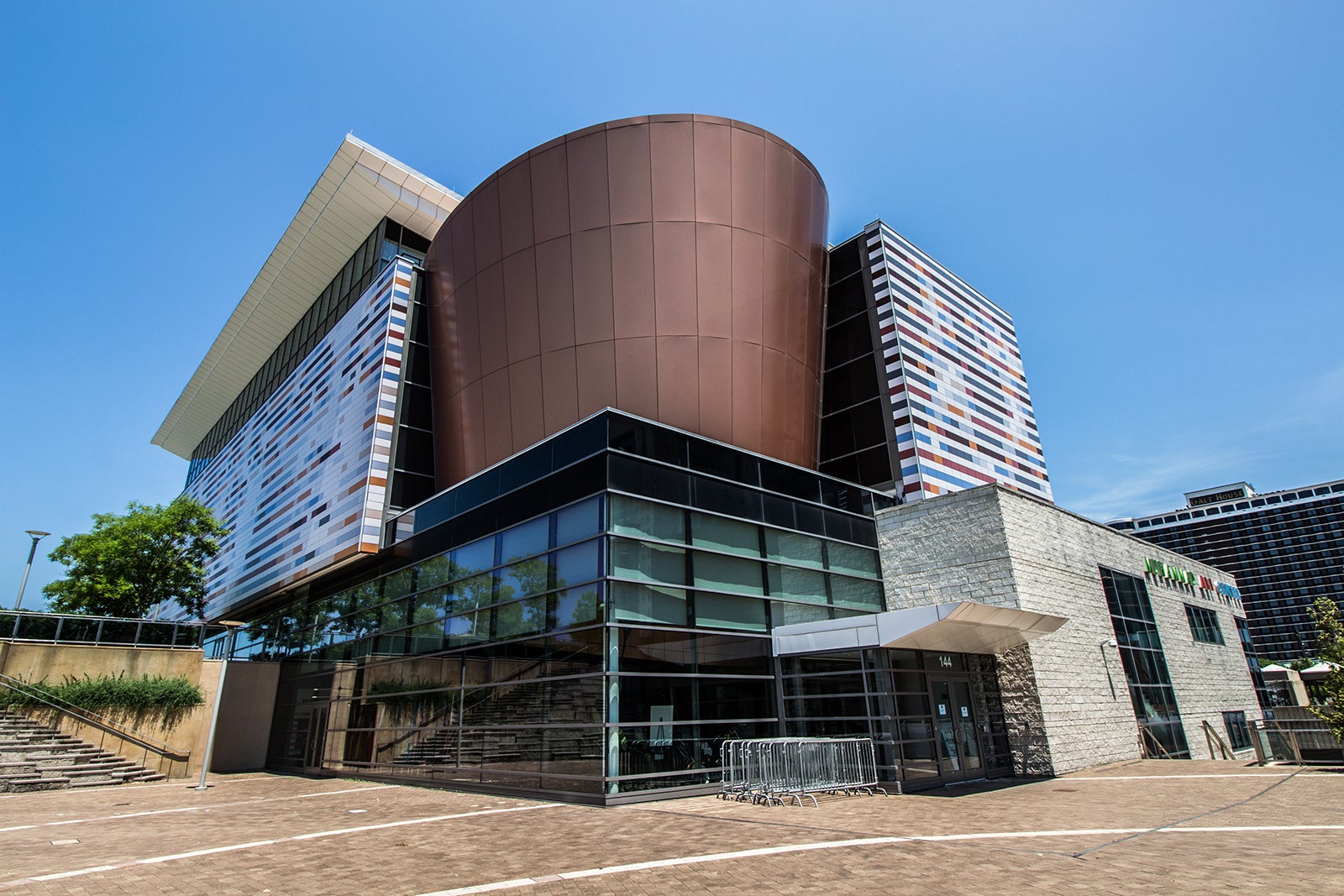 Louisville Slugger Museum & Factory
A landmark factory and museum where Louisville Slugger bats have been made since 1884. An 85-ft-tall bat propped up at the front of the stately brick buildings marks the spot.
Muhammad Ali Center
A museum that hosts art exhibits, youth education programs, and cultural events honouring Louisville as the birthplace of Muhammad Ali – among the greatest boxers of all time and an outspoken activist and philanthropist.
Waverly Hills Sanatorium
A building established in 1910 to house tuberculosis patients, a 30-minute drive from Louisville. Today, it attracts thousands due to its incredible history, gothic architecture, and ghostly encounters.
Cave Hill Cemetery
A beautiful final resting place for Louisville's dearly departed. Important local figures such as Muhammad Ali, Colonel Sanders, and George Rogers Clark rest here among the sprawling gardens and marble statuary.
相片由 Proof377 提供 (CC BY-SA 4.0) 經修改
返回頁首