Louise M. Davies Symphony Hall in San Francisco
Visit the Home of the San Francisco Symphony
Louise M. Davies Symphony Hall is a massive concert hall that's part of the San Francisco War Memorial and Performing Arts Centre and is home to the San Francisco Symphony. The symphony presents performances all year long thanks to this stunning venue.
Fans of classical music will find plenty of entertainment in the hall that offers 2,743 seats. Performances tend to last about 90 minutes to 2 hours, though there is typically an intermission held during the middle of the show. Occasionally, the performance will last the entire runtime without interruptions.
Louise M. Davies Symphony Hall in San Francisco - one of the highlights of 10 Best Theatres in San Francisco (Read all about San Francisco here)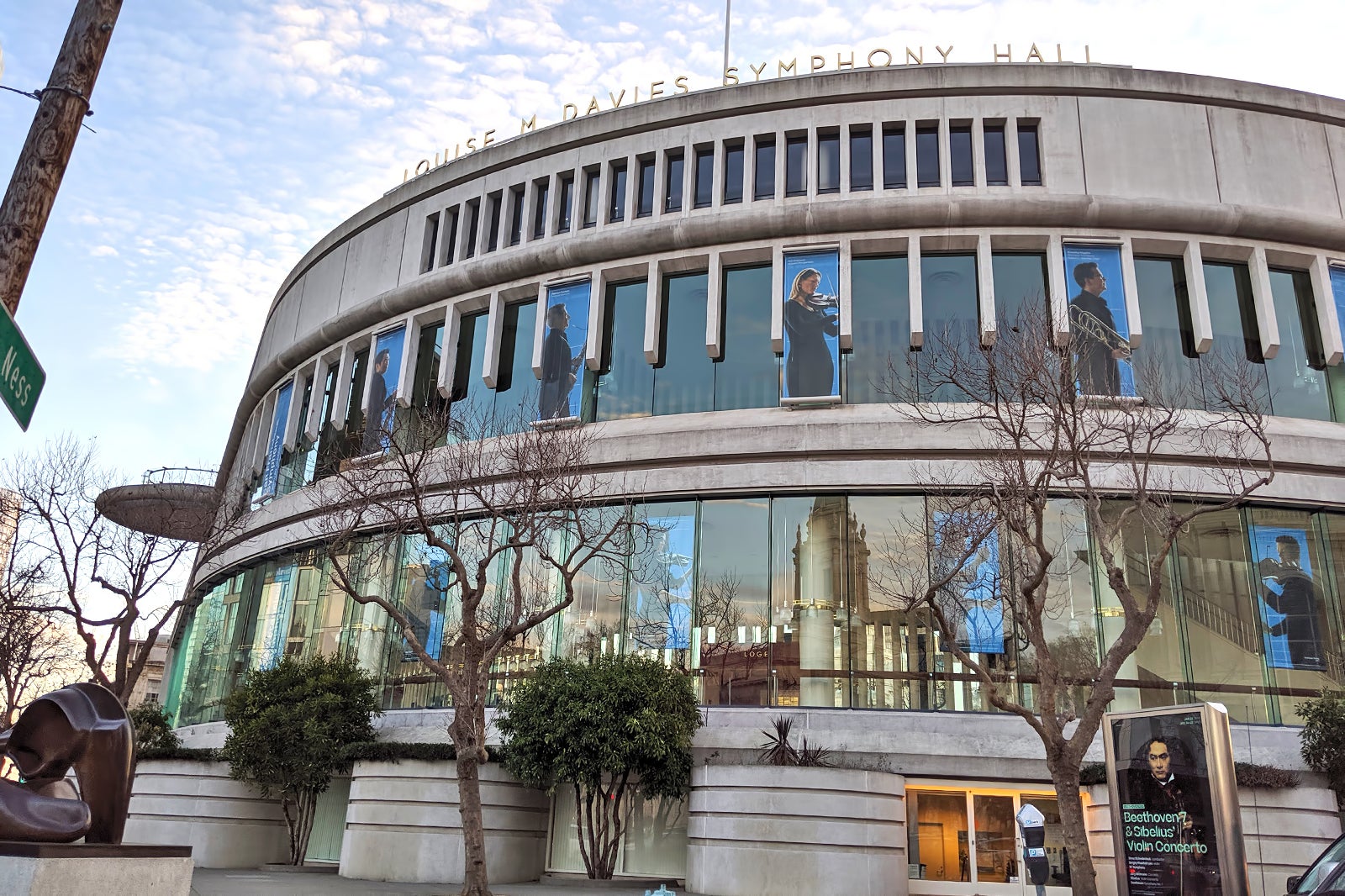 Louise M. Davies Symphony Hall highlights
One of the most impressive aspects of the symphony hall is the acoustic settings. It was crafted with movable panels that can change the way the acoustics work by adjusting for both the orchestra size and the size of the audience. These panels are made from convex acrylic and are complemented by adjustable banners that can alter reverberation time.
Additionally, you'll notice that you can't hear the city from inside the hall. This is due to the brilliant design of architect Pietro Belluschi. He utilised a building-within-a-building design to insulate against any vibrations and noise trying to come in from the city.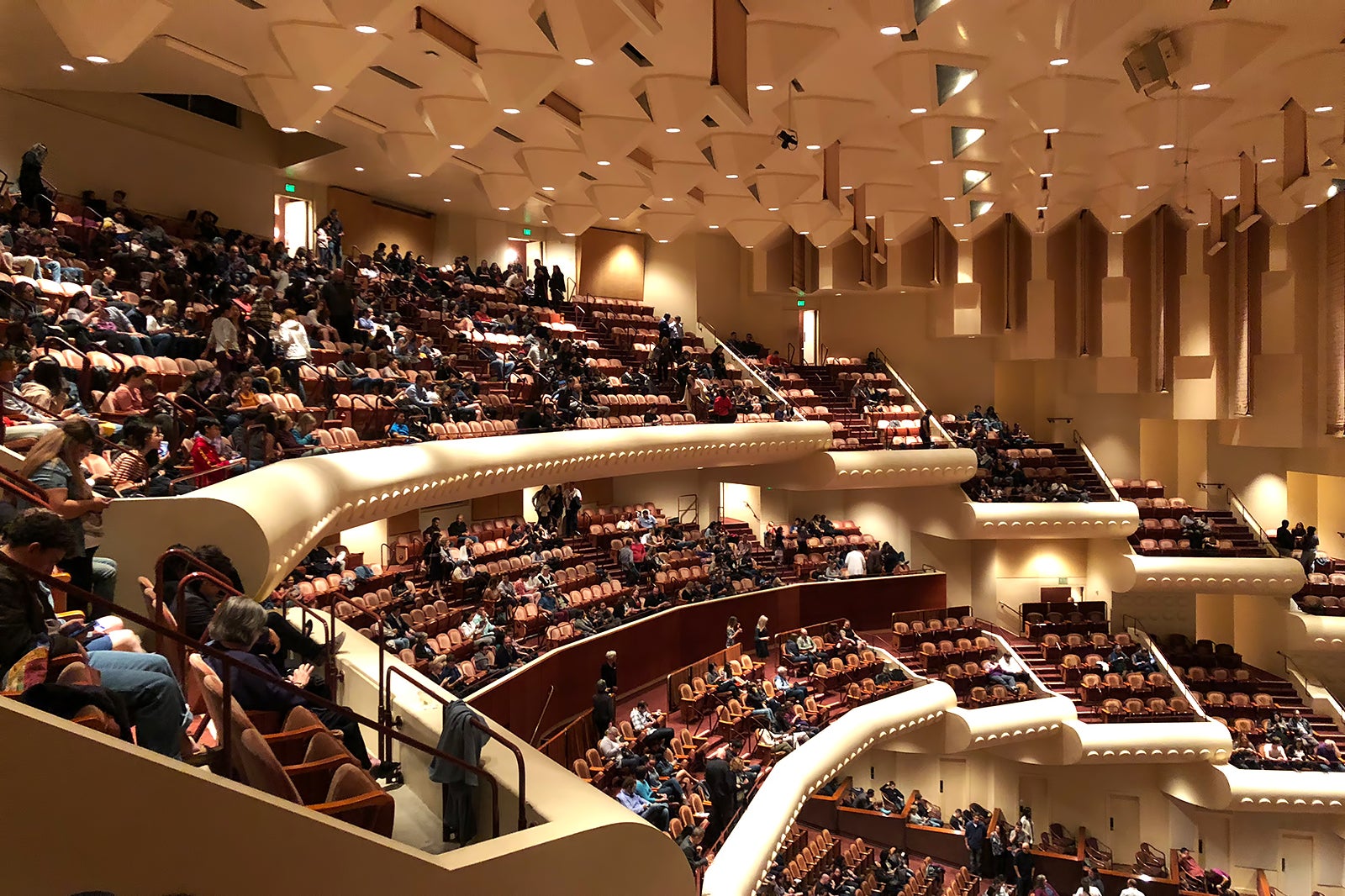 Good to know when visiting Louise M. Davies Symphony Hall
If you're looking to learn more about the brilliant design of this building, be sure to visit on a Monday. The hall holds tours then, which include demonstrations of how the acrylic sound reflectors work.
For visitors looking for a more intimate kind of performance, consider attending a recital. Rather than an entire orchestra playing, these performances typically feature a soloist accompanied by a pianist. No matter what kind of concert you see, with the exception of the Opening Gala, you don't have to worry about formal wear. Business or evening wear is most common amongst visitors.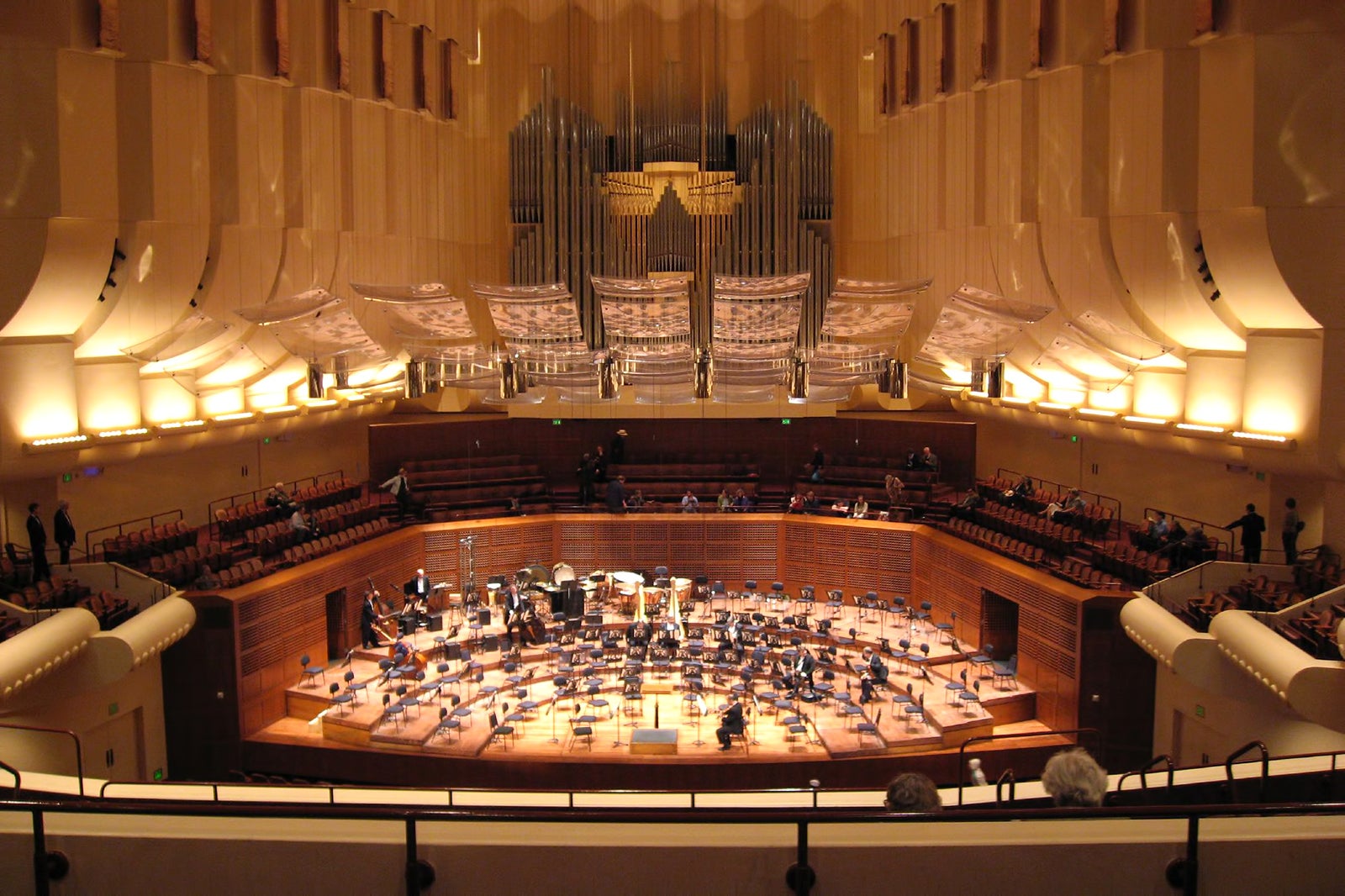 Louise M. Davies Symphony Hall in San Francisco
位置: 201 Van Ness Ave, San Francisco, CA 94102, USA
開放時間: Box office open Monday–Friday from 10 am to 6 pm (closed on weekends); most shows begin at 7.30 pm
電話: +1 209-481-6259
返回頁首