Kaka'ako is a vibrant inner-city neighbourhood where hip young Hawaiians come to shop, dine, and drink. Wedged between downtown Honolulu and the Ala Moana Center, this funky urban area has evolved to become Hawaii's coolest haunt.
Kaka'ako began life as a native Hawaiian agricultural community, where fishing, saltmaking, and farming were the order of the day. In the early 1800s, the area transitioned into an industrial zone packed full of foundries and blue-collar workers.
But in recent decades, big-budget developments have transformed Kaka'ako into a colourful cultural hub – walkability and liveability comprise the current ethos. The area now boasts pedestrian-friendly footpaths, lots of wide-open spaces, lively events, and scores of happening spots to eat and drink.
For the urban trendsetter, no trip to Honolulu would be complete without hanging out in Kaka'ako. We'll cover the essential info here so you can plan your visit to this trendy urban area in Honolulu.
Kaka'ako in Honolulu - one of the highlights of 10 Most Popular Neighbourhoods in Honolulu and 9 Most Instagrammable Places in Honolulu (Read all about Honolulu here)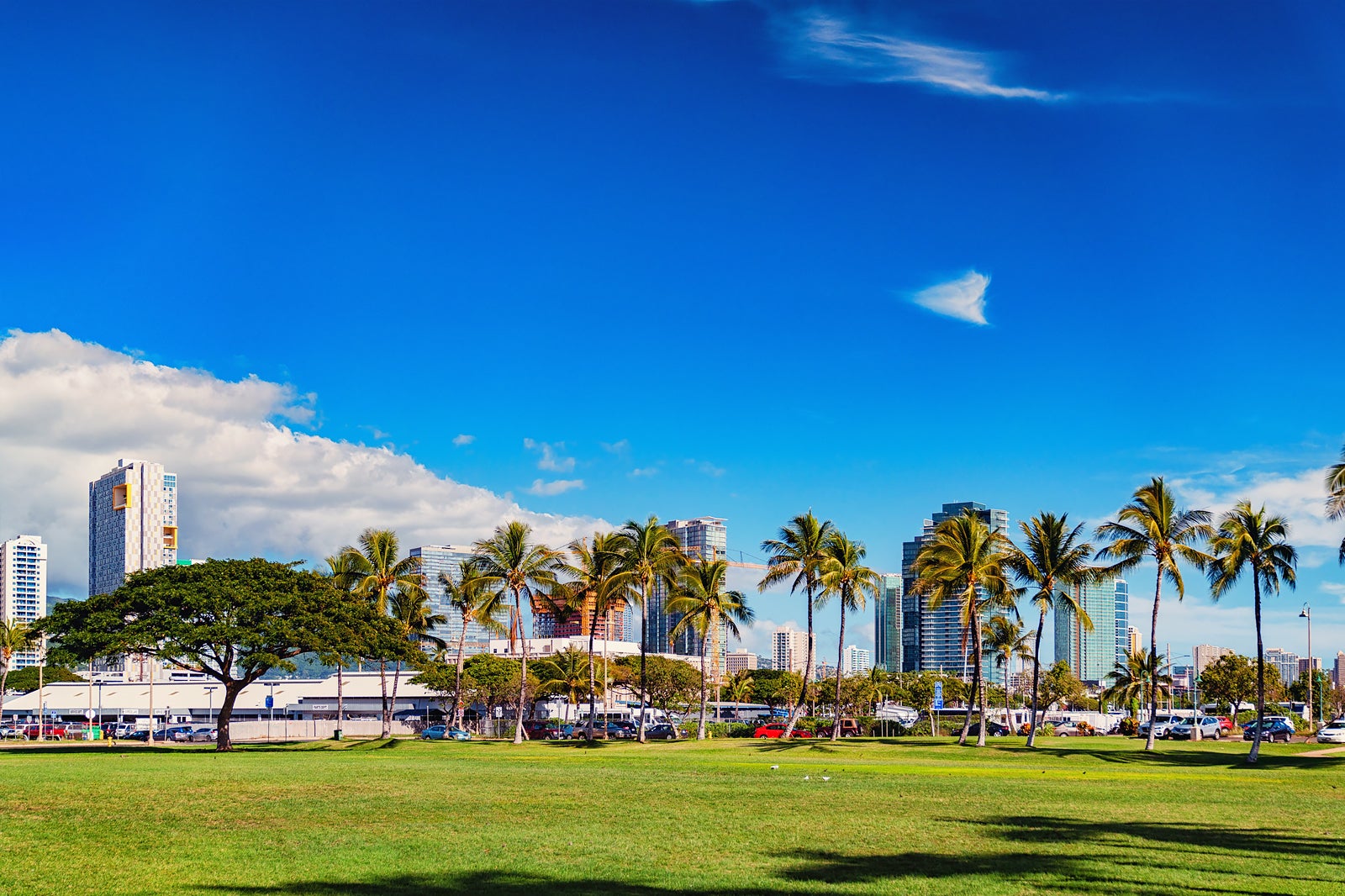 Where to shop and eat in Kaka'ako?
Kaka'ako has many thriving shopping and entertainment hubs. Ward Village boasts one of Hawaii's best cinema complexes, with plenty of trendy spots to shop and dine. If you're feeling peckish, give Kuaʻāina Burger a try. SALT is a sprawling open-air mall, an entire city block chockfull of chic boutiques and bars. Moku's Kitchen there does fab farm-to-table pies. For funky island-themed attire and assorted Hawaiian knick-knacks, you can check out the South Shore Market instead.
Beer aficionados adore Kaka'ako for its hop-infused breweries. Top picks include Aloha Beer Co., Waikiki Brewing Co., Honolulu Beerworks, and Off the Wall. All offer great games, snacks, and barrels full of tasty craft ale – visit them all in one boozy afternoon or evening.
For traditional cuisine, famed Hawaiian franchise Merriman's has a branch on Auhui street – think fresh seafood classics in a casual diner setting. Nobu Honolulu is your best bet for upscale dining with Japanese-Peruvian fusion dishes, also known as Nikkei cuisine.
If you're craving R&R, Kakaʻako has 2 beautiful oceanfront parks. Ala Moana Beach Park is a tranquil 100-acre patch with calm waters and pristine white sand – ideal for the little ones. Kakaʻako Waterfront Park sits atop a grassy knoll and attracts plenty of picnickers throughout the day. It's also popular with cyclists and joggers, especially as the temperature subsides come sundown.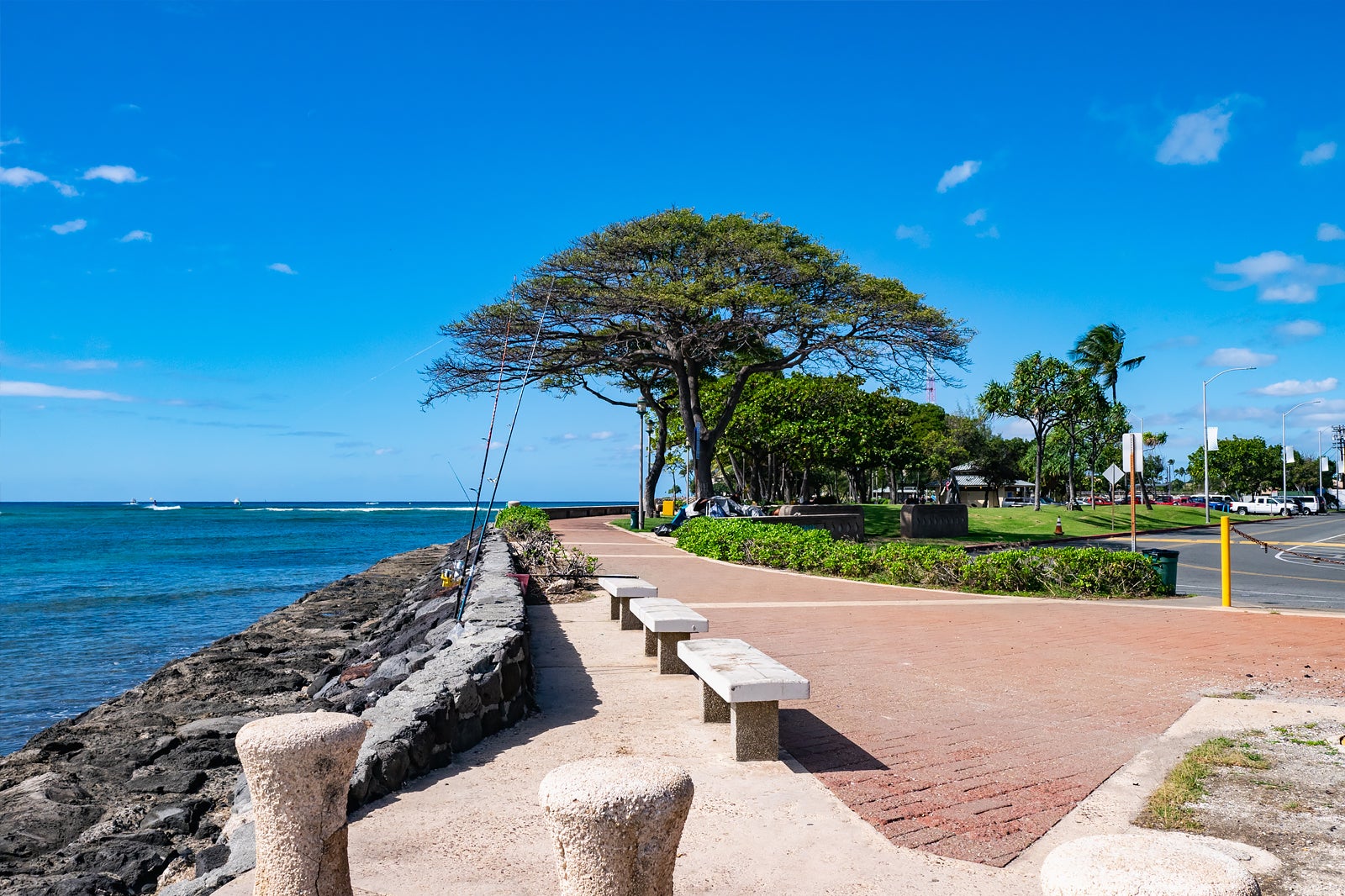 What are the most popular events in Kaka'ako?
Kakaʻako thrives throughout the year, but the pace picks up a notch during its coveted cultural events.
Eat the Street is the top food truck shindig in Hawaii, attracting an army of mobile chefs from all corners of Oahu. On the last Friday of every month, head to the Kakaʻako Gateway Park in the evening, from 5 to 10 pm, to sample these street food delights.
Every 3rd Saturday night, Kakaʻako hosts the humungous Honolulu Night Market. Drop by 449 Cook Street from 6 to 11 pm for music, food, shopping, and fashion.
Around Valentine's Day, talented street artists splash colour onto the walls of Kakaʻako. The event forms part of the POW! WOW! art movement and brings new life to local byways and streets. You'll find captivating murals around SALT and the Honolulu Night Market right throughout the year.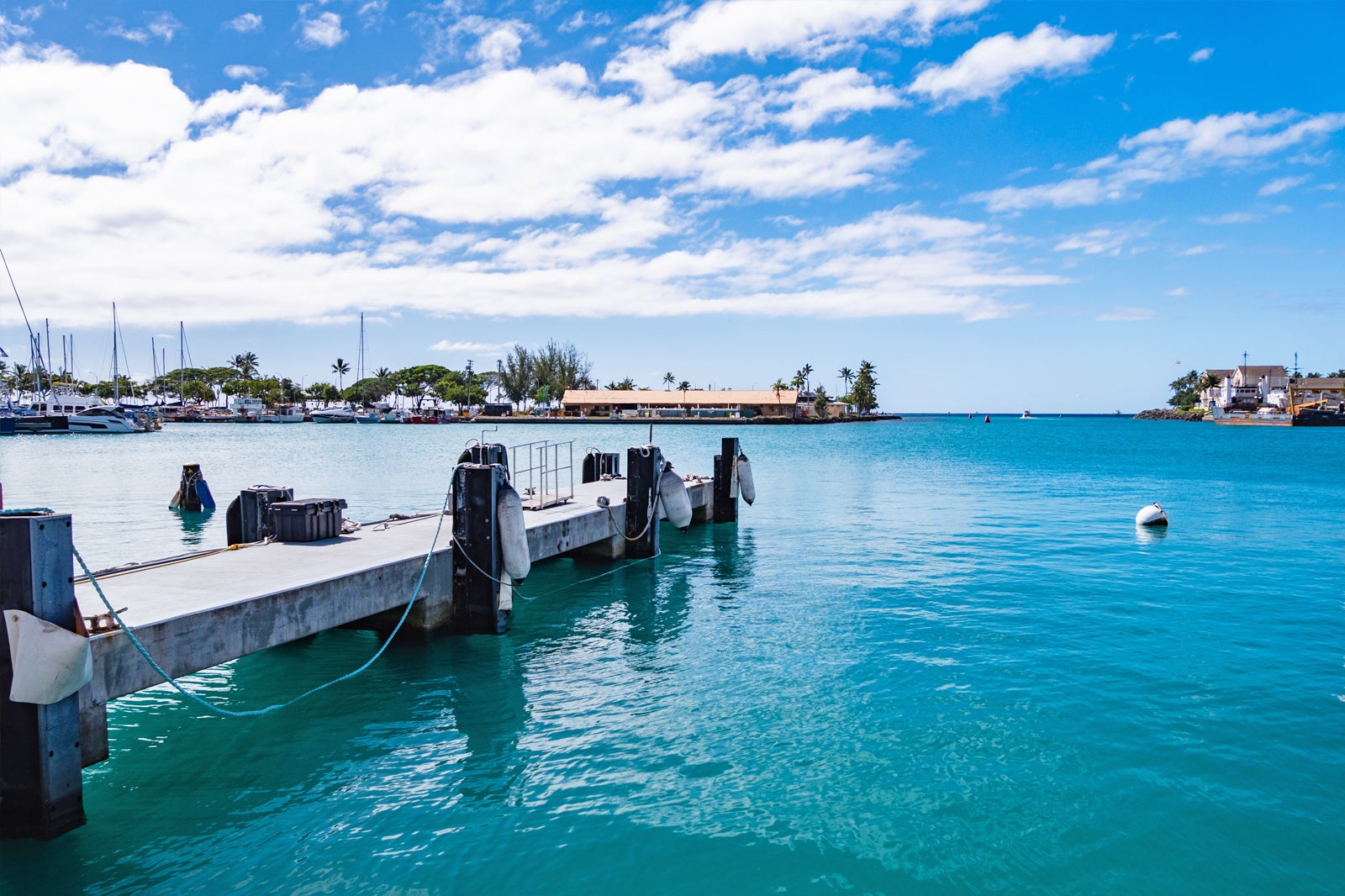 Good to know about Kaka'ako
Accommodation options are scarce in Kakaʻako – most visitors stay on Waikiki Beach or Kuhio Avenue instead.
TheBus line #20 will get you there from Kuhio, near Waikiki Beach, in about 20 minutes. Other Kakaʻako bus options include #3, #47, and #67. Alternatively, fork out for a cab to arrive a few minutes faster.
If you've got a car, SALT has a multistorey garage (enter via Keawe Street) offering 1 hour of free parking to everyone. If you plan to shop or dine at the mall, cheap validated parking rates apply for every subsequent hour.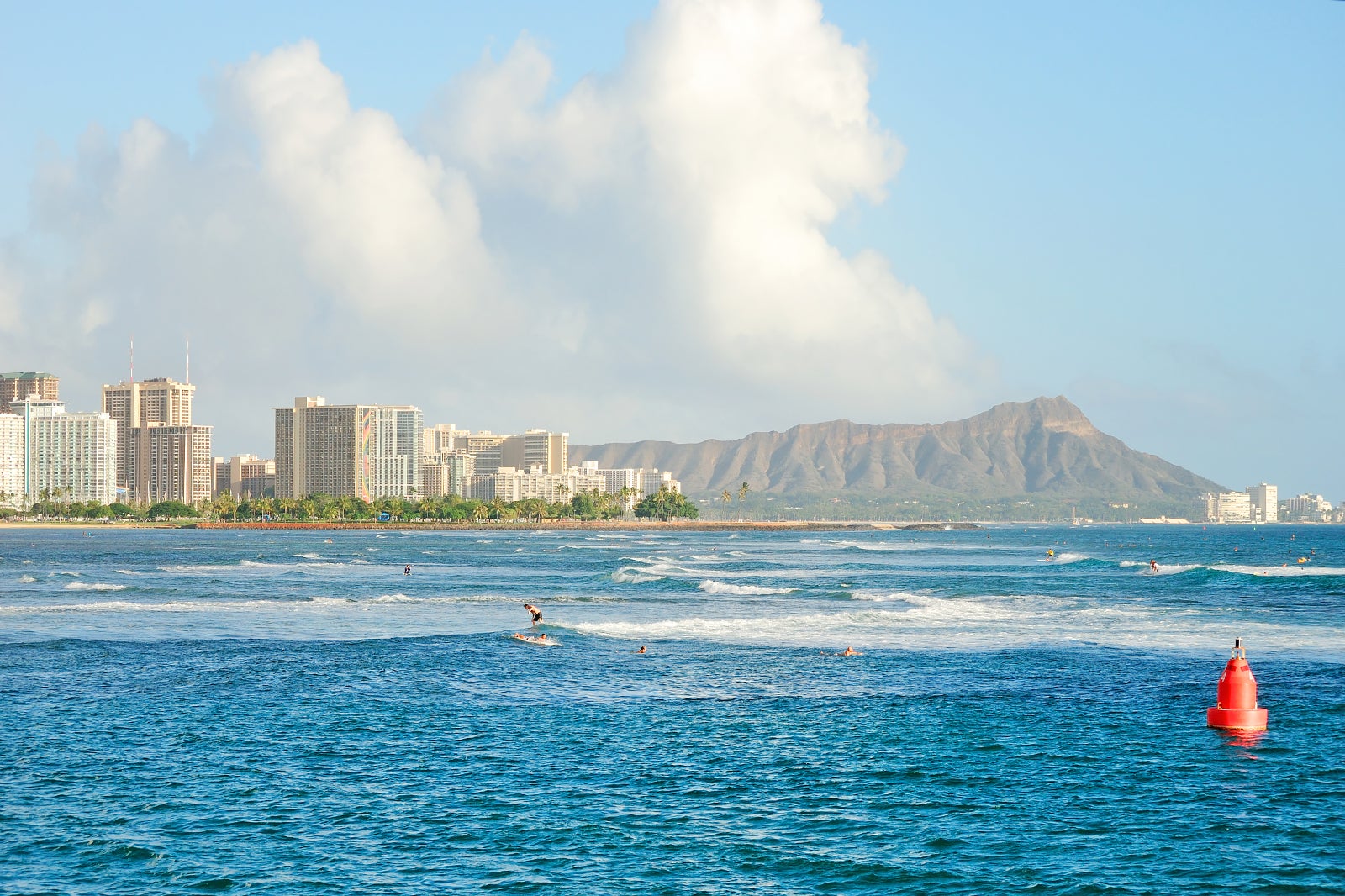 Kaka'ako in Honolulu
返回頁首