Kaimuki is a vibrant neighbourhood in Honolulu located just north of Diamond Head, with impressive views of the ocean below. It's known for its relaxed vibes, dozens of coffee shops, and central location, making it a favourite spot for locals looking for a laidback lifestyle.
You can find amazing plantation-style homes and legendary restaurants alongside cafés and bookstores. If you're looking for a great neighbourhood to leisurely explore on foot, Kaimuki is the ideal place to be.
Kaimuki in Honolulu - one of the highlights of 10 Most Popular Neighbourhoods in Honolulu (Read all about Honolulu here)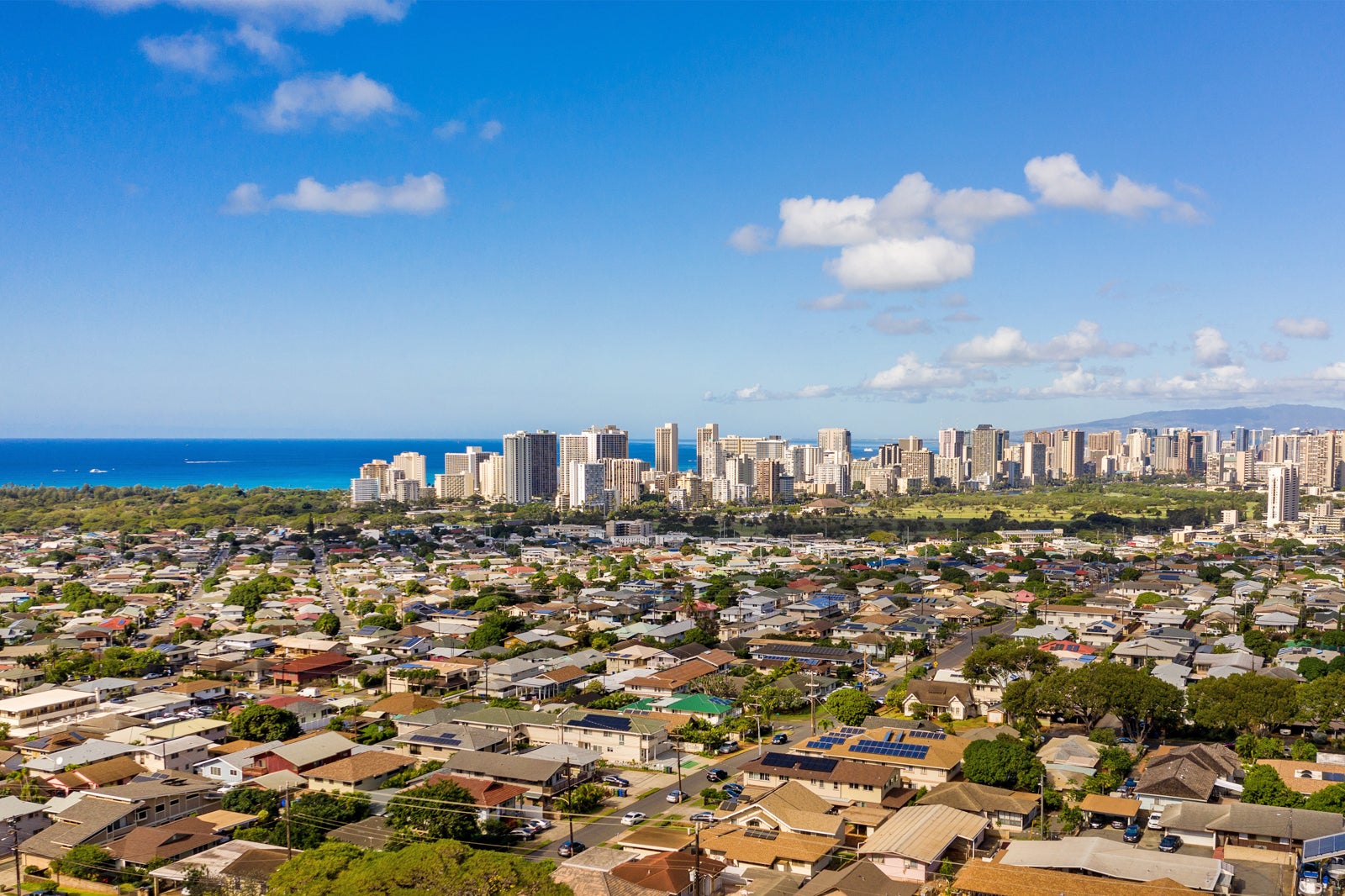 A brief history of Kaimuki in Honolulu
If you pay close enough attention while exploring Honolulu, you'll likely notice the dozens of statues and plaques commemorating its heroes of the past. Almost every neighbourhood tells a story of its ancestors and Kaimuki is no exception. The land was given by King Kamehameha III to King William Lunalilo in 1848 and, because of its location on the mountainside of Diamond Head, it was considered a luxurious gift.
Fast forward to the early 1900s, Kaimuki became a high-end residential neighbourhood for young families and local businesses. Beautiful historic homes and plantations began emerging over the years, and it quickly became one of the most desirable neighbourhoods in the city. The beautiful mansions blend into the surrounding yoga studios and cafés today, which help contribute to its charming ambience.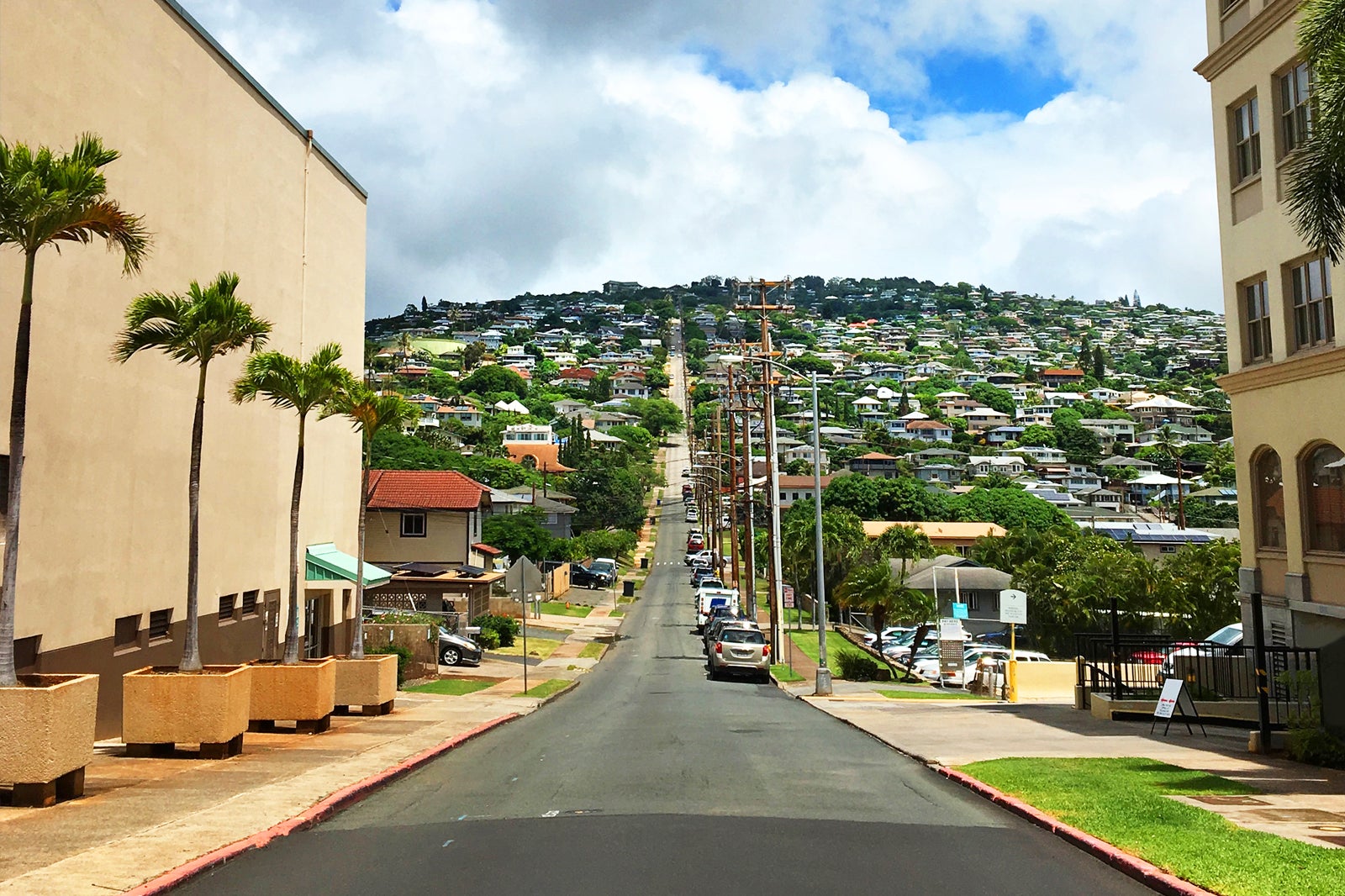 What are the highlights of Kaimuki?
This walkable neighbourhood is known for having unique and interesting shops. Because Kaimuki attracts a creative crowd, its stores offer a wide range of handmade goods. Within a few blocks, you'll be able to find vintage souvenirs, antiques, arts and crafts, boutique clothing, sheet music, records, and more.
While you can find an extensive variety of goods in shops along Waialae Avenue, people really love heading to Kaimuki to buy jewellery. Stores like Drift and Lily Lotus sell unique jewellery by local artists who are known for incorporating shells, pearls, and high-end stones in their designs.
Because the weather is beautiful year-round in Hawaii, there are plenty of outdoor markets scattered throughout the islands. Another highlight in Kaimuki is its small farmers' market. Nestled along a side street, this market is always busy with locals, who love to shop here for some of the freshest fruits and vegetables on the island.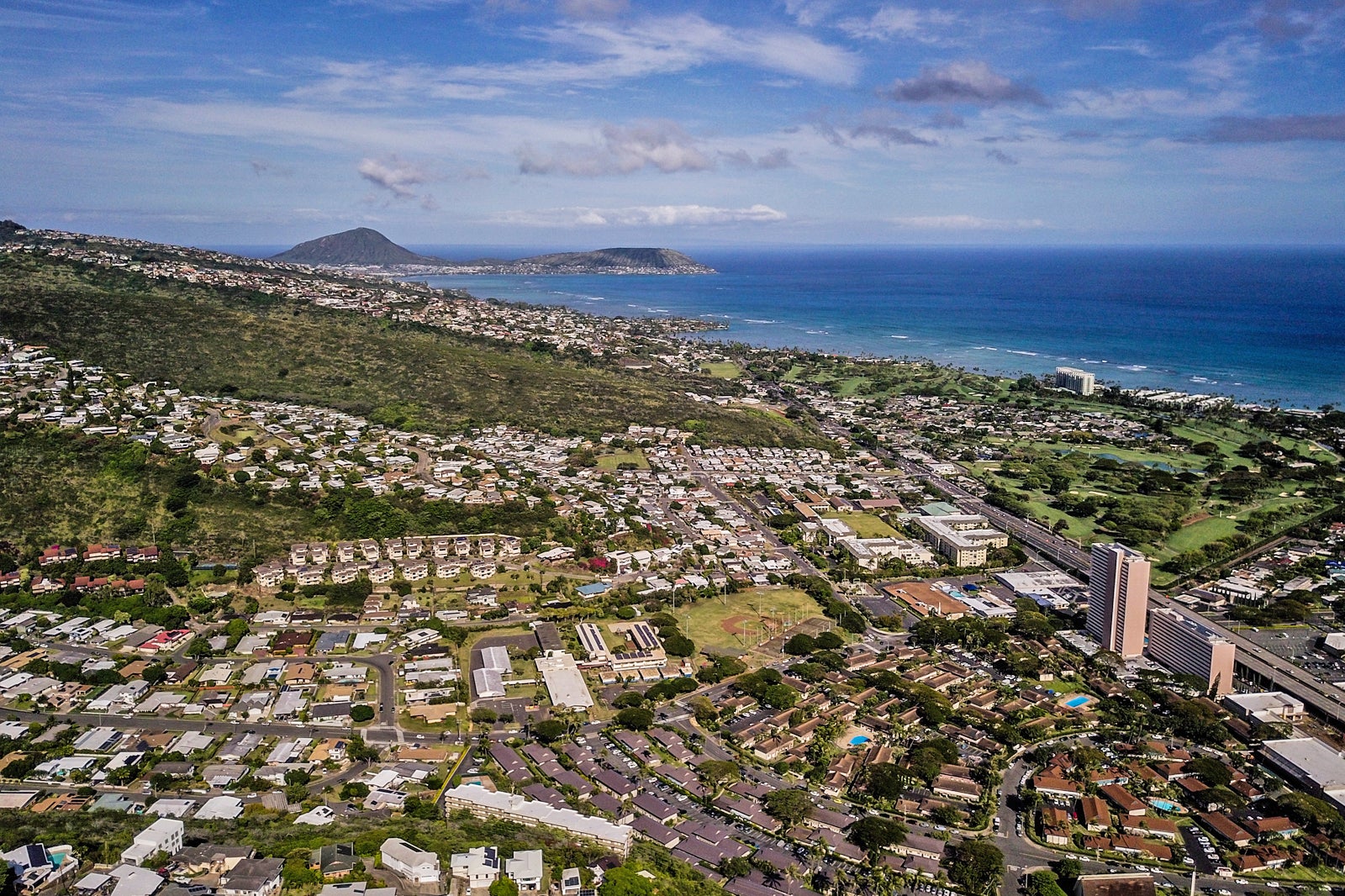 Where to eat in Kaimuki?
The word kaimuki translates to "ti oven", which refers to the legend of the Menehune cooking ti roots nearby. Because its name is related to food, it's no surprise that it's home to a bustling culinary scene. A local favourite is Okata Bento, a hole-in-the-wall restaurant serving affordable and delicious dishes. Another popular spot to grab a bite is Kaimuki Superette, a cafeteria-style contemporary restaurant known for its farm-to-fork breakfasts.
Other popular spots to eat include Big City Diner, a casual restaurant that was once featured on Diners, Drive-Ins and Dives, Breadshop, a bakery that whips up fresh artisanal bread and treats every day, and Mud Hen Water, a small eatery serving unique Hawaiian dishes and craft cocktails.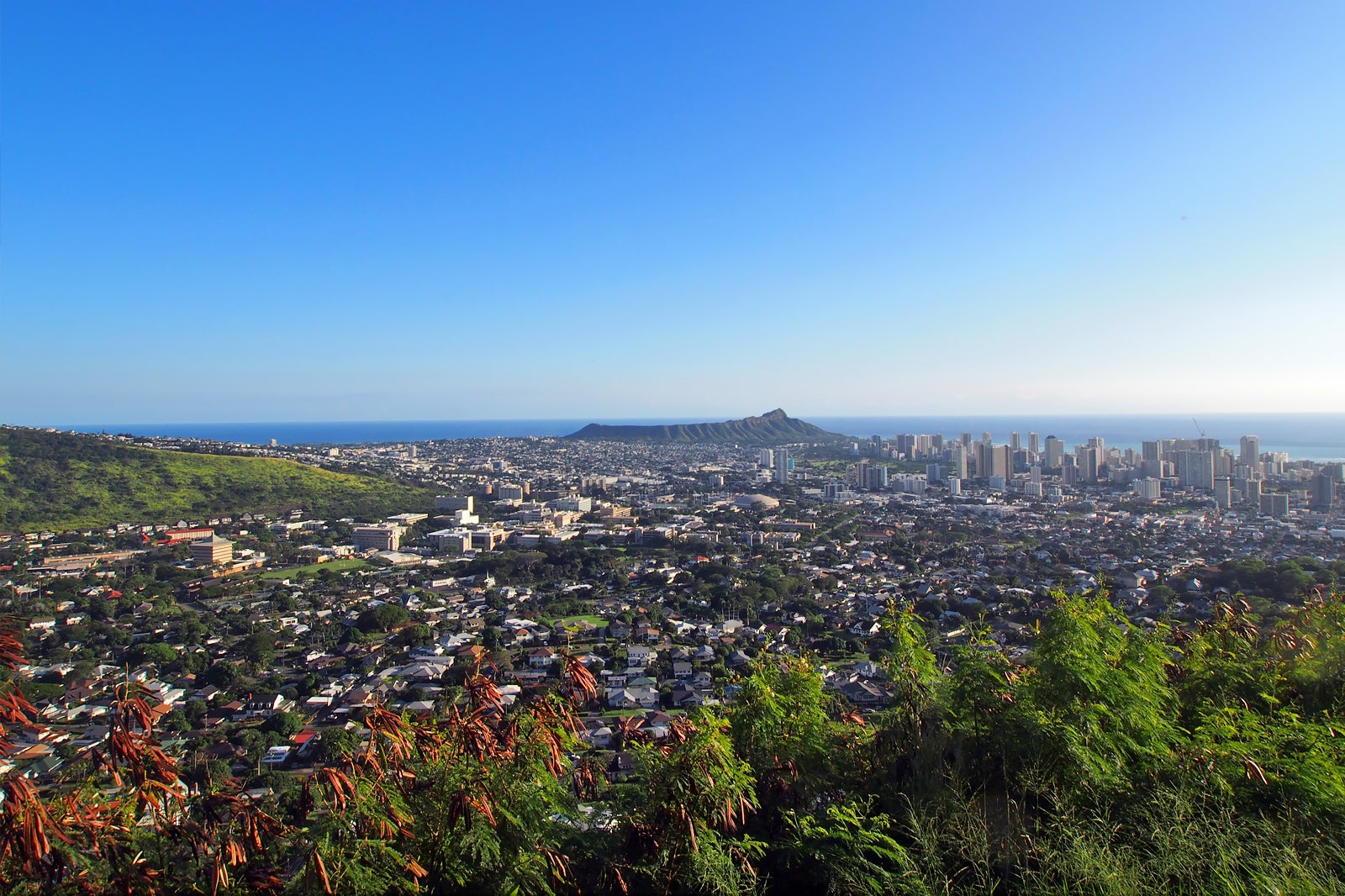 Good to know about Kaimuki in Honolulu
Because Kaimuki is primarily a residential area, there is plenty of street parking so bring coins for the meters. If you prefer public transport, take bus route 303 from Waikiki to get to the centre of the neighbourhood. From there you can enjoy a few hours wandering around the beautiful streets, shops, and cafés.
After a day of exploring Kaimuki, head to Pu'U O Kaimuki Park (often referred to as "Christmas Tree Park" by the locals) for a breathtaking view of Honolulu's famous sunsets over Diamond Head.
Kaimuki in Honolulu
返回頁首