International Market Place
Have a Uniquely Hawaiian Shopping, Dining, and Entertainment Experience
International Market Place offers over 90 stores and services spread over 345,000 square feet for shopping, dining, and entertainment just 15 minutes south of city centre Honolulu. The mall opened in 1956 and has been a local staple since then, offering everything from boutique shops to upscale services and big-box and name-brand department stores.
With 3 floors, this open-air shopping centre has the feel of an indoor covered mall but with the invigorating feel of fresh air all around. The mall hosts regular entertainment events and celebrates the shared culture of the Hawaiian Islands. It considers itself the heart of Waikiki.
International Market Place - one of the highlights of 10 Best Places to Go Shopping in Honolulu (Read all about Honolulu here)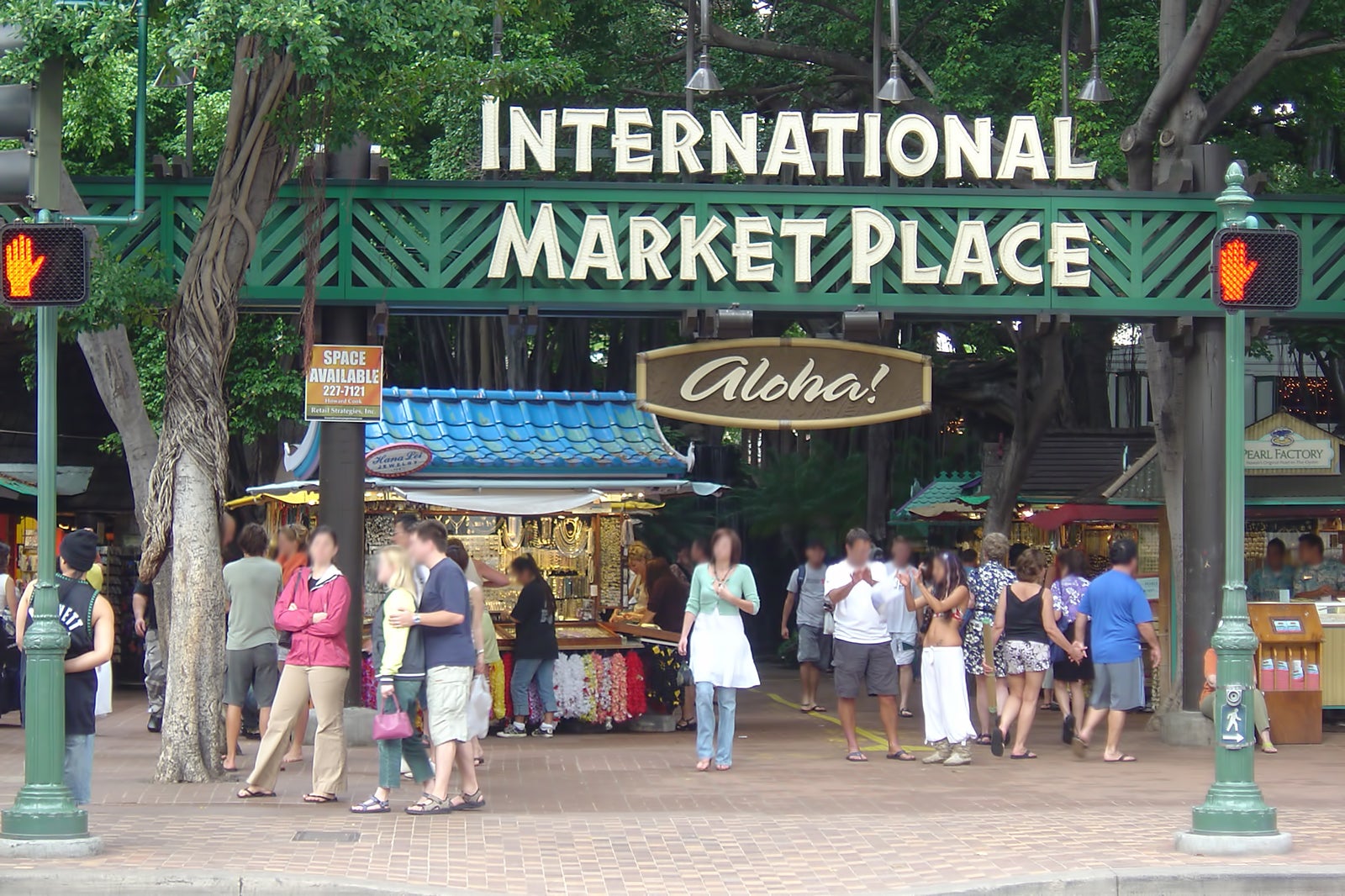 Highlights of the International Market Place
Amongst the highlights of the International Market Place are the educational plaques located in various locations throughout the place. These plaques celebrate such cultural aspects of Waikiki as Spouting Waters, Celebrities of the International Market Place, the Celestial Pool, Waiakeakua, the Queen's Garden, Hula and Oli, and many other diverse concepts and figures.
The mall hosts regular events, such as special brunches, weekend concert series, themed holiday events, stargazing celebrations, and others. These events change and evolve regularly. Stores here range from upscale boutique shops to big-box retail. Ten different restaurants on-site allow everything from sit-down dining to ramen to coffee and ice cream.
Good to know about the International Market Place
The mall offers ample parking, with at least 700 parking spaces on-site. It's also accessible by bus or by walking if you are in the area of Seaside and Kaiulani avenues. Complimentary WiFi is available throughout the common areas of the mall.
It is accessible to people with disabilities, and for people with limited mobility, complimentary wheelchairs are available at the Customer Service kiosk on the ground floor. They do require a refundable deposit. The Customer Service kiosk also offers services such as dining suggestions, plus information on other area attractions, mall events, and even bus routes.
International Market Place
位置: 2330 Kalakaua Ave, Honolulu, HI 96815, USA
開放時間: Monday–Sunday from 11 am to 7 pm
電話: +1 808-931-6105
返回頁首