Grace Cathedral in San Francisco
Visit a Historic Episcopal Cathedral With Iconic Architecture and Artwork
Grace Cathedral on Nob Hill offers classic Gothic architecture, iconic mosaics, labyrinths, medieval furnishings, stained-glass windows, and cavernous, elegant surroundings. It has over the years been the subject of photos, album covers, commercials, and live performances of sacred music and masses created just for this parish.
It has appeared in several films, such as Hitchcock's "Family Plot," "Bullitt," "Bicentennial Man," "Time After Time," "Milk," and "The Pleasure of His Company." It was used for the music video for "Jeopardy" by The Greg Kihn Band in the '80s. It was even used in the iconic fiction series "Tales of the City."
Grace Cathedral in San Francisco - one of the highlights of 10 Iconic Buildings in San Francisco (Read all about San Francisco here)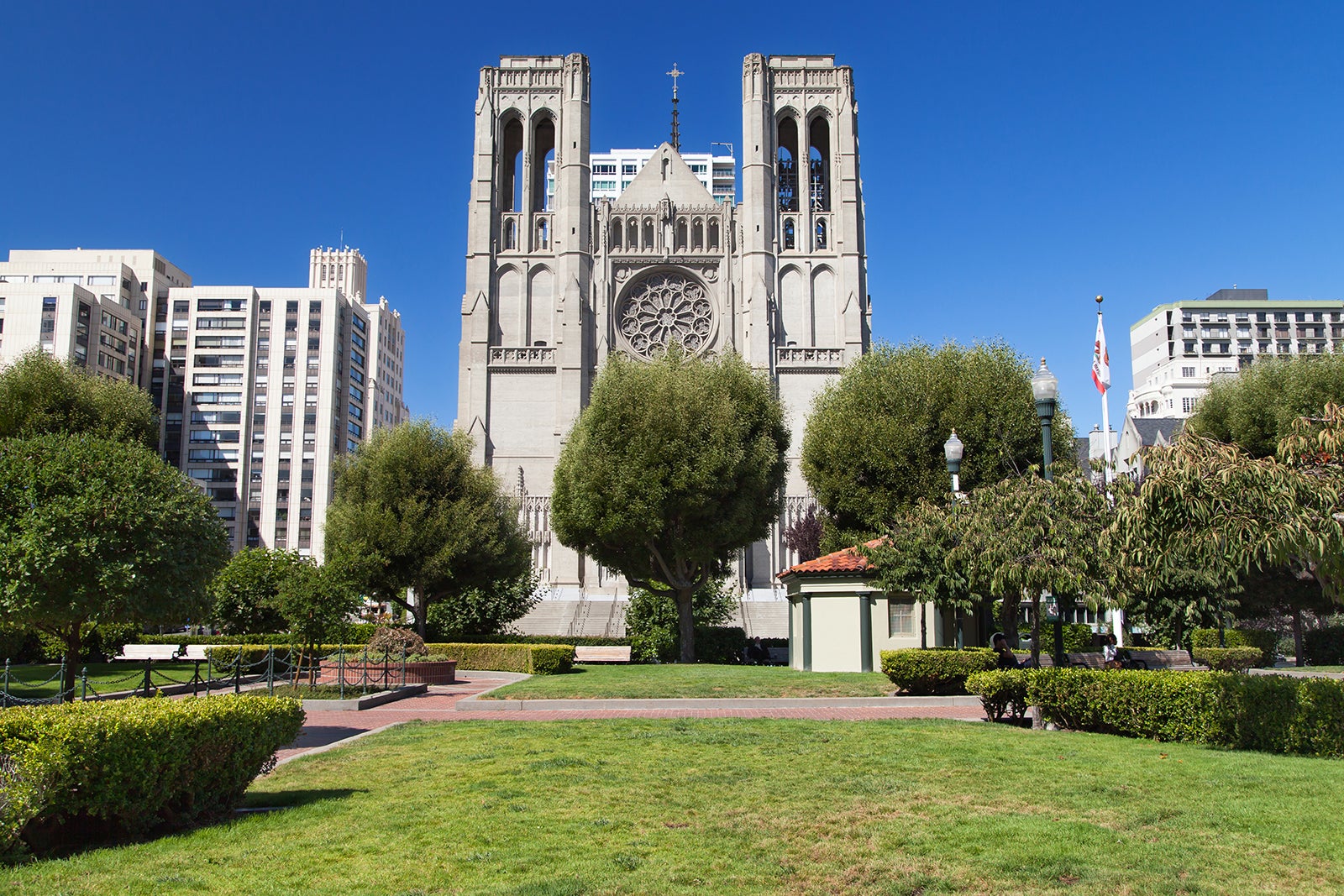 Highlights of Grace Cathedral
Grace Cathedral is famous for its mosaics by Jan Henryk de Rosen and its replica of the Ghiberti masterpiece "Gates of Paradise." The stained-glass windows are also considered true works of art, and many visitors come from all over the world to view and photograph them. The centrepiece of the church artwork is the AIDS memorial chapel altarpiece by Keith Haring.
Many come here to explore the cathedral's 2 labyrinths, traditional structures designed to allow people to wander a maze while getting lost in their own thoughts. The 44-bell carillon, medieval furnishings, and organs round out the church highlights.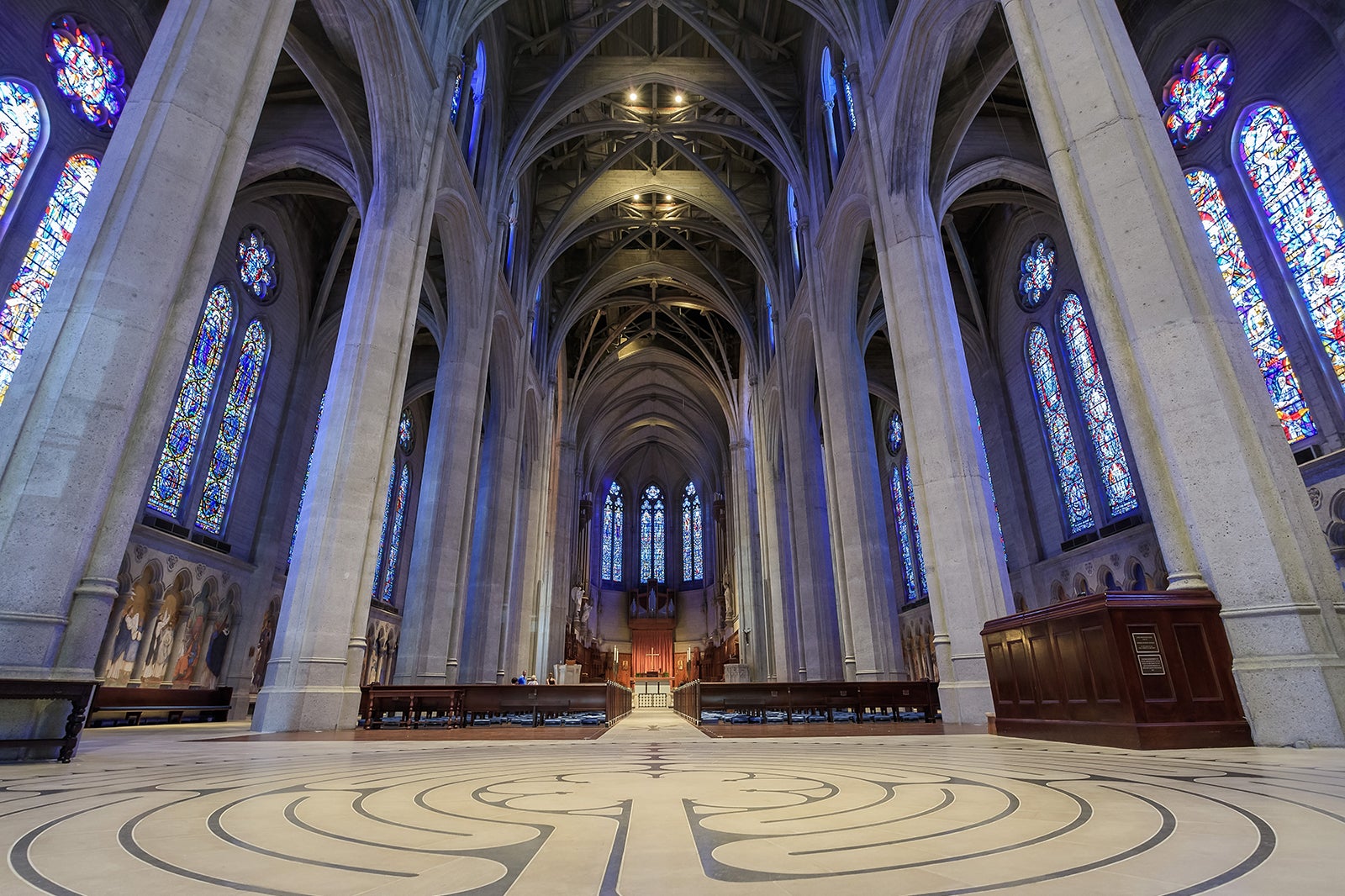 Good to know about Grace Cathedral
Grace Cathedral is fully disability accessible and wheelchair-friendly. The car park offers wheelchair ramps and disability parking spaces. Wheelchair and disabled access to the church can be found from several entryways. Those who wish to see the entire cathedral can book a grand tour that allows access to areas not typically open to the public.
The cathedral also offers a GraceGuide app that features fascinating stories and virtual tours of the church to prepare you for your visit. As with any church, weapons of any kind are prohibited, and while service animals are welcome, other dogs are not permitted.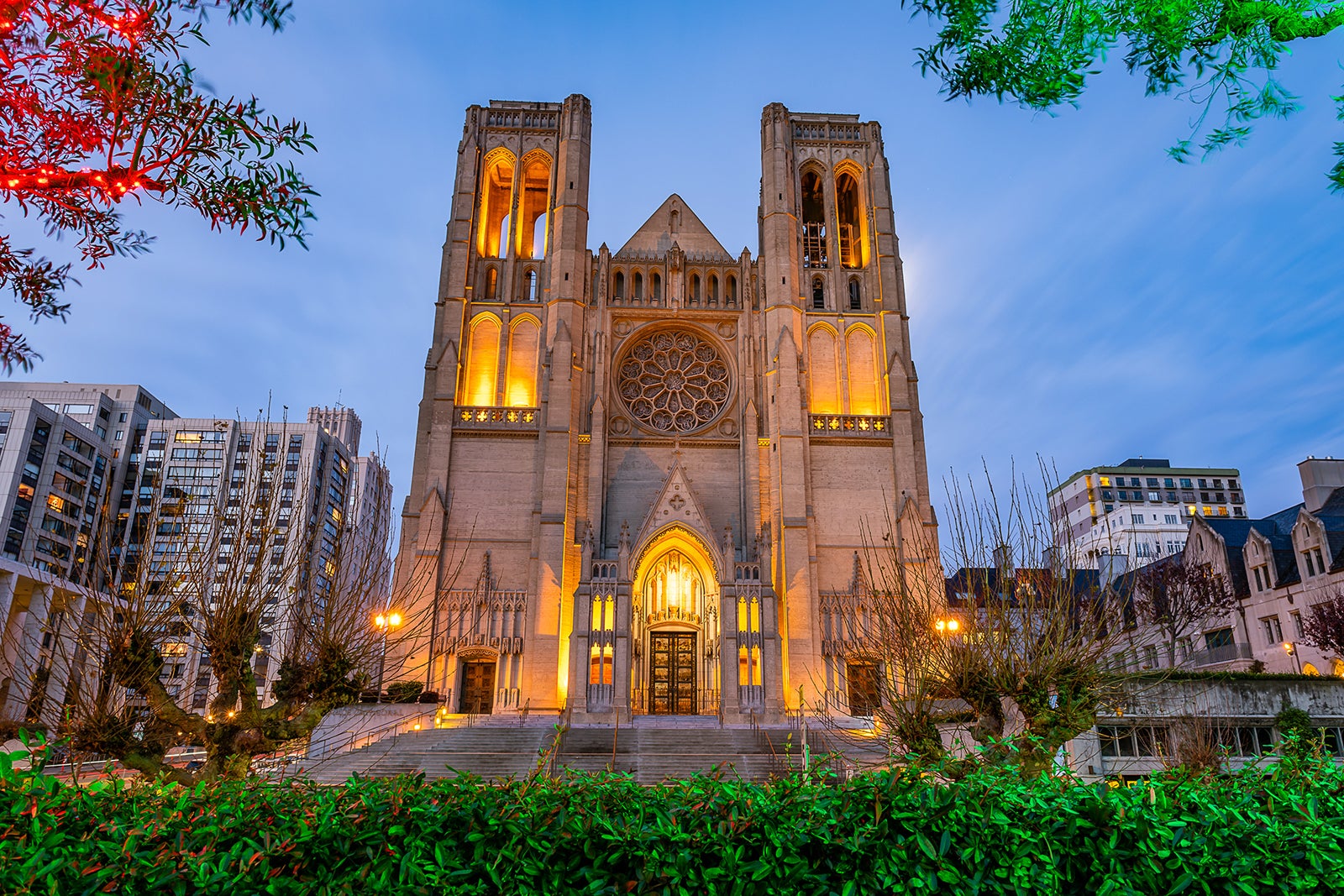 Grace Cathedral in San Francisco
位置: 1100 California St, San Francisco, CA 94108, USA
開放時間: Daily from 8 am to 6 pm
電話: +1 415-749-6300
返回頁首