10 Free Things to Do in San Diego
How to Experience San Diego on a Small Budget
If you're travelling to San Diego on a small budget, you'll find that the city has plenty of free activities and attractions to help you stay on track with your expense. Its 17-mile-long coastline is teeming with clean beaches, so just pack a picnic, sunblock, blanket, and umbrella for a day of sunbathing, swimming, and snorkelling.
Parks and botanical gardens are plentiful in San Diego, many of which offer walking trails with panoramic views of canyons and the surrounding ocean. Those who want to experience the city's rich history can opt for a self-guided tour of the Old Town area, which features colourful murals, street performances, and heritage buildings dating back to the 19th century. For a budget-friendly day of sightseeing, check out our guide of free things to do in San Diego.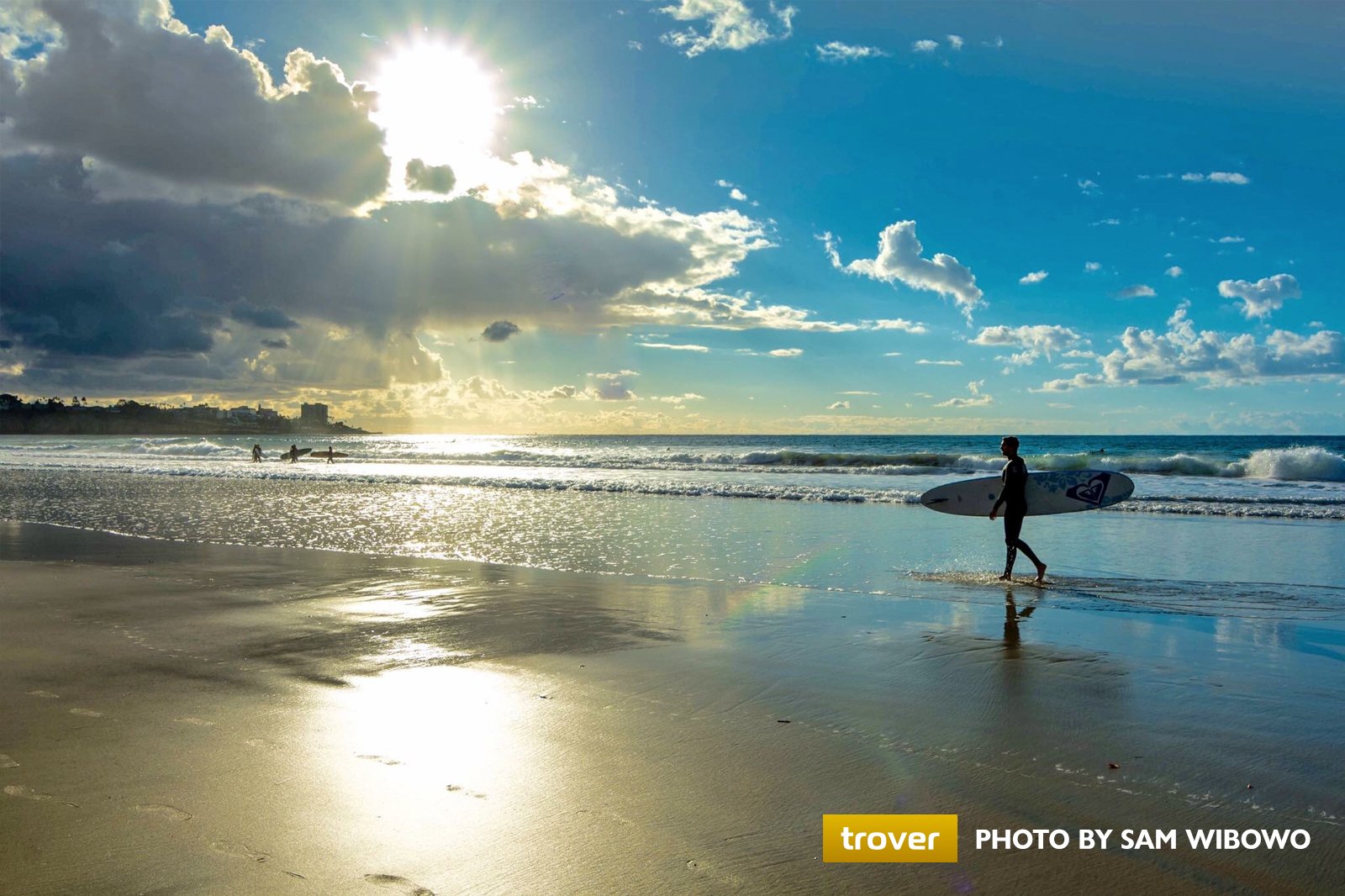 Head for the beach
Enjoy a bonfire at the end of the day
San Diego has over 30 beaches along its 17-mile-long coastline, offering plenty of space for free activities such as sunbathing and swimming. Popular family-friendly beaches in the city include Ocean Beach and La Jolla, while Black's Beach is where advanced surfers and fans of nude sunbathing often gather when the weather is good. Enjoying an evening bonfire with friends and families is also a common activity in San Diego as most of its beaches have fire pits. Note that these pits are first-come, first-served.
地點: San Diego, California, USA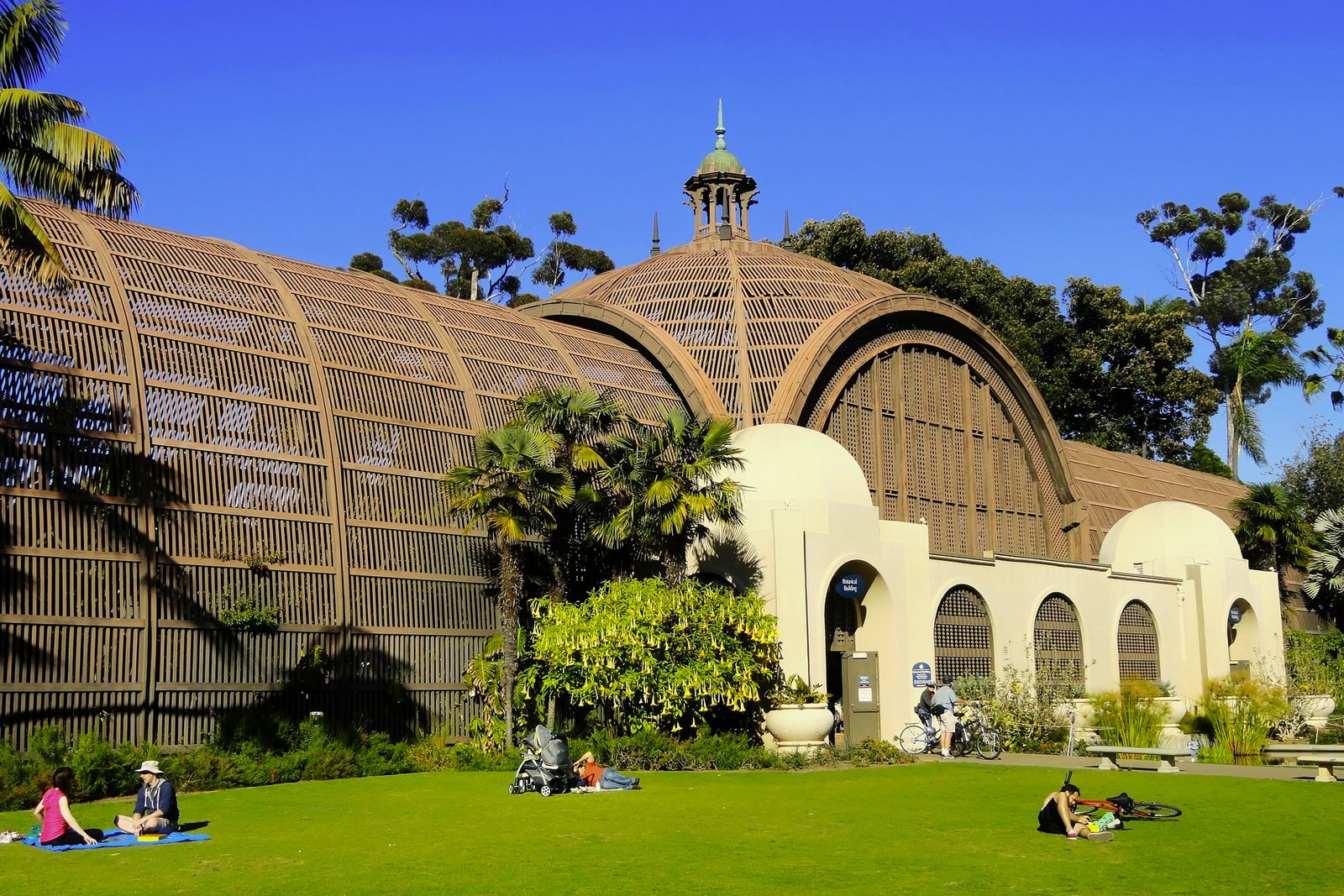 Balboa Park
Hike the Marston Point Trails for views of Cabrillo Bridge, Alcazar Garden, and Palm Canyon
Balboa Park is an expansive landscape with dozens of museums, themed gardens, and historical landmarks. Hiking is a popular activity as there are 6 trail routes through the park's most beautiful gardens and vantage points overlooking the West Mesa canyons. Families with young children can ride a miniature train through 4 acres of the park. Art lovers can spend hours at the Spanish Village Art Center, which features daily demonstrations by local photographers, sculptors, metalsmiths, jewellery designers, and clay artists.
地點: San Diego, CA, USA
電話: +1 619-239-0512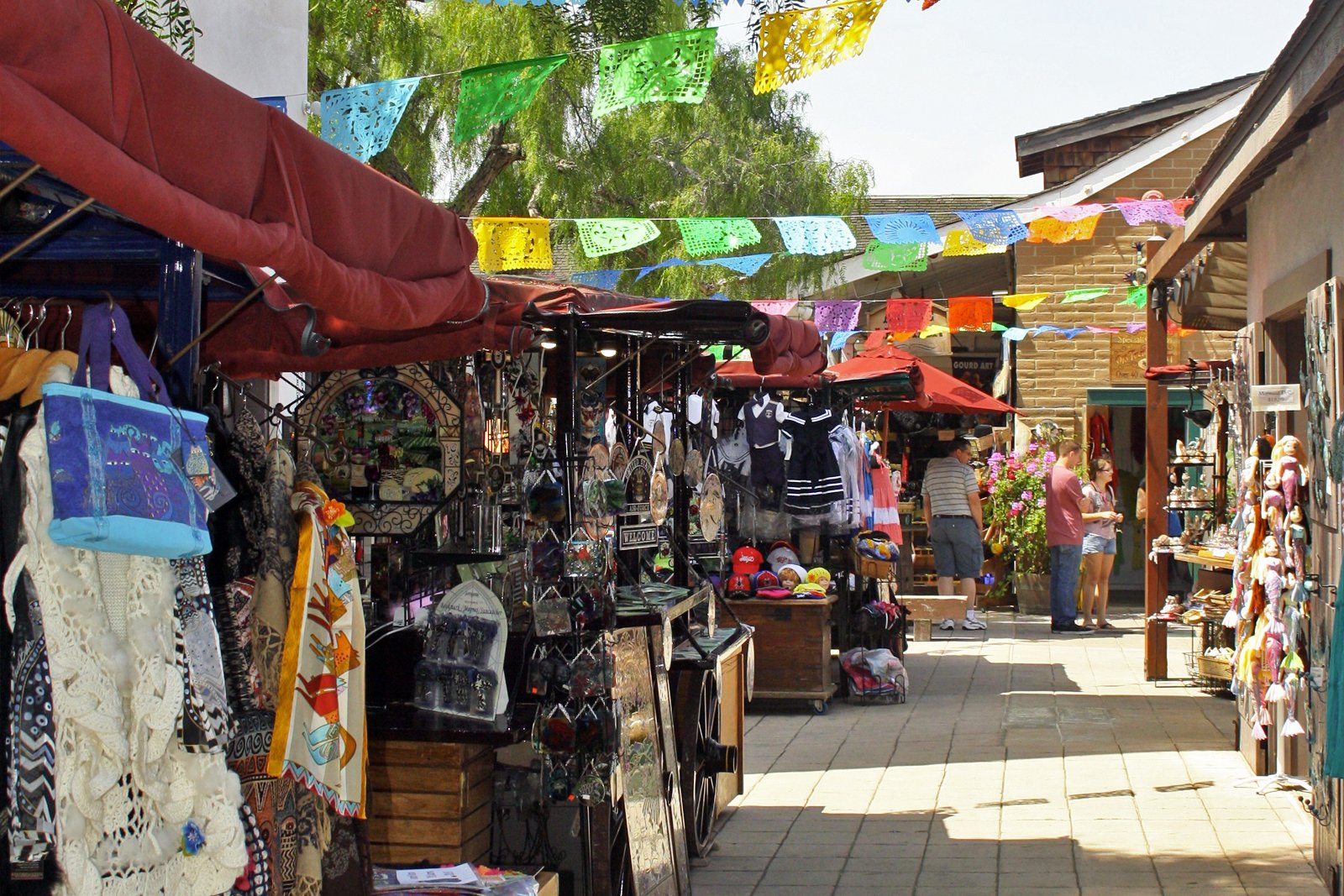 Explore Old Town San Diego
Check out 19th-century homes at the Old Town State Historical Park
Old Town San Diego has a vibrant Spanish community and historical buildings dating back to the 1800s. A must-visit is the Old Town State Historical Park, where you can learn about San Diego's colonial lifestyle at Junípero Serra Museum and possibly spot a ghost at Whaley House. The Bazaar del Mundo marketplace is teeming with Mexican restaurants and bars, as well as shops selling clothes, souvenirs, and accessories. There are also live mariachi performances throughout the day, especially at Fiesta de Reyes.
地點: Old Town San Diego, San Diego, CA 92110, USA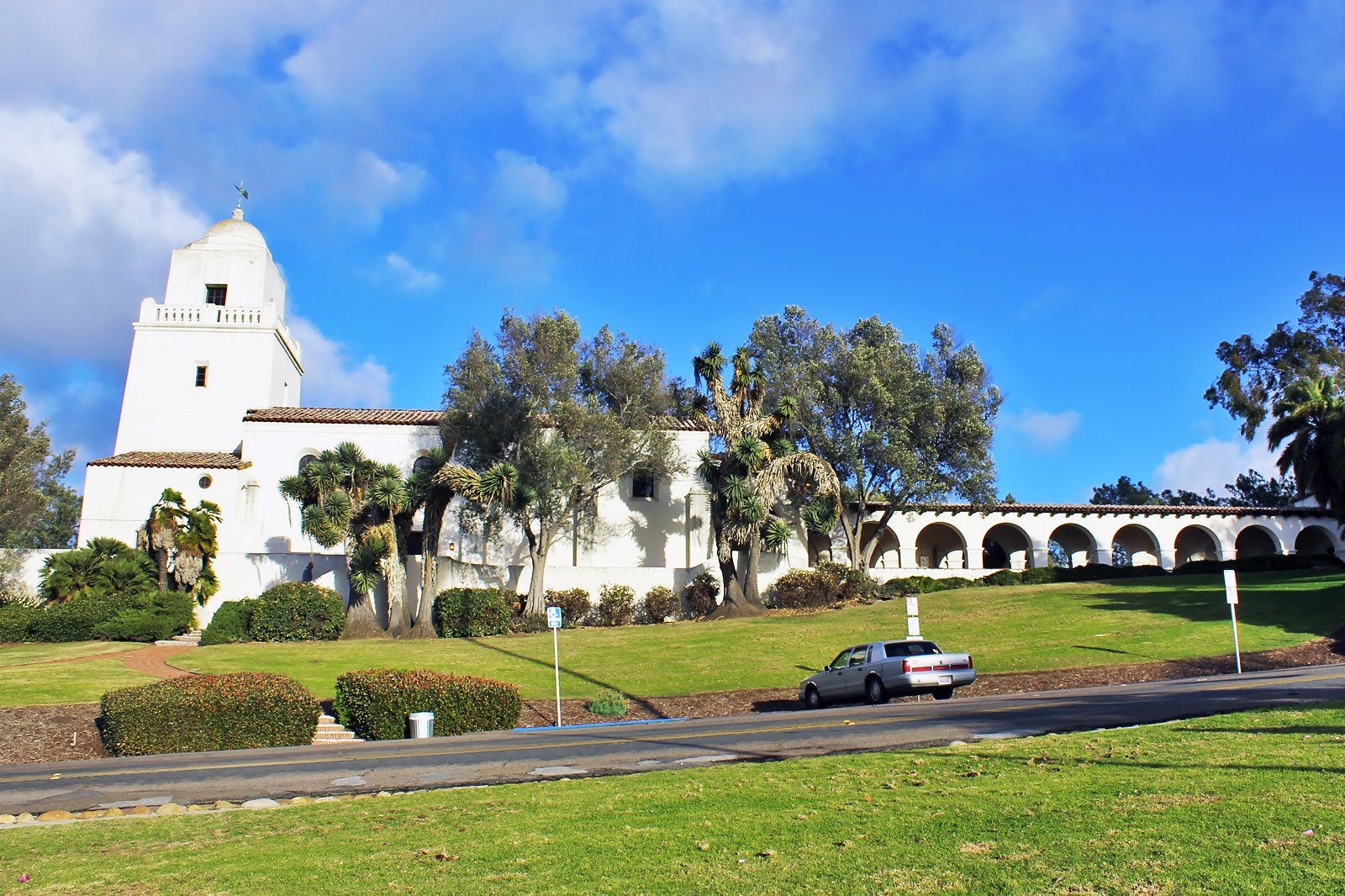 Presidio Park
Visit the Padre Cross memorial at this historic park
Presidio Park was the first European settlement in California, dating back in 1769. Today, this 40-acre landscape features miles of walking trails and spacious picnic spots with views of Old Town San Diego. If you want to learn about the history of Presidio Park, the Junipero Serra Museum has a collection of archaeological finds such art, clothing, and tools created by Mexican and Spanish settlers, as well as Kumeyaay natives.
地點: 2811 Jackson St, San Diego, CA 92110, USA
開放時間: Daily from 6am to 10pm
電話: +1 619-692-4918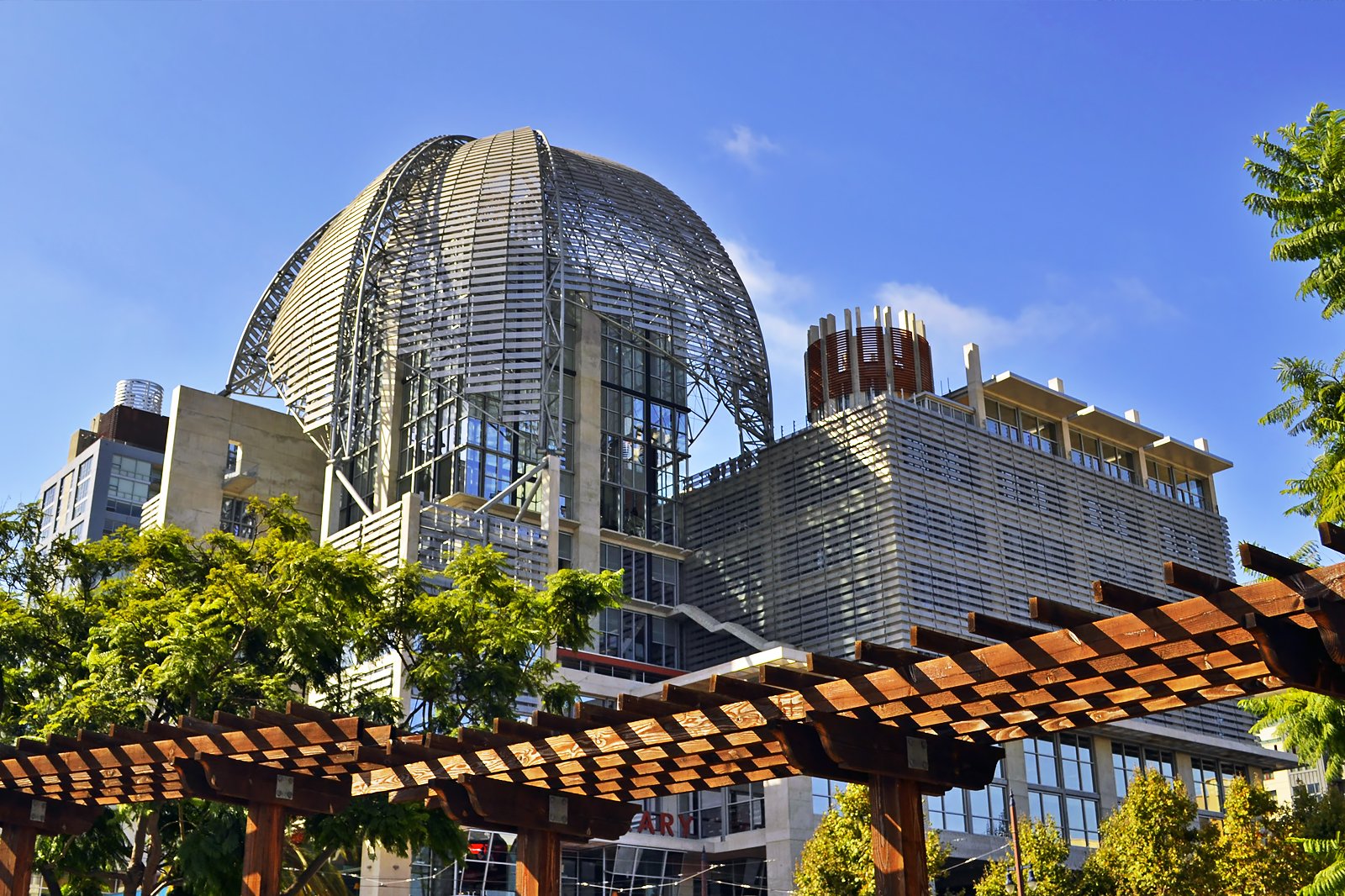 Enjoy free events at San Diego Central Library
Check out rare books and artefacts on the 9th floor of the library
The San Diego Central Library, located in Park Boulevards, features over 5.3 million books and audio-visual materials. The upper floors of the library are dedicated to raw materials and artefacts detailing the history of books over 4,000 years. Highlights include a 13th-century Bible handwritten in Latin, 19th-century Japanese prints, and miniature books that can only be read by using magnifying glasses. San Diego Central Library also hosts free activities all year round, including classical orchestra, Zumba workouts, and book talks by renowned authors.
地點: 330 Park Blvd, San Diego, CA 92101, USA
開放時間: Monday – Thursday from 9.30am to 7pm, Friday – Saturday from 9.30am to 6pm, Sunday from 12pm to 6pm
電話: +1 619-236-5800
相片由 Nserrano 提供 (CC BY-SA 3.0) 經修改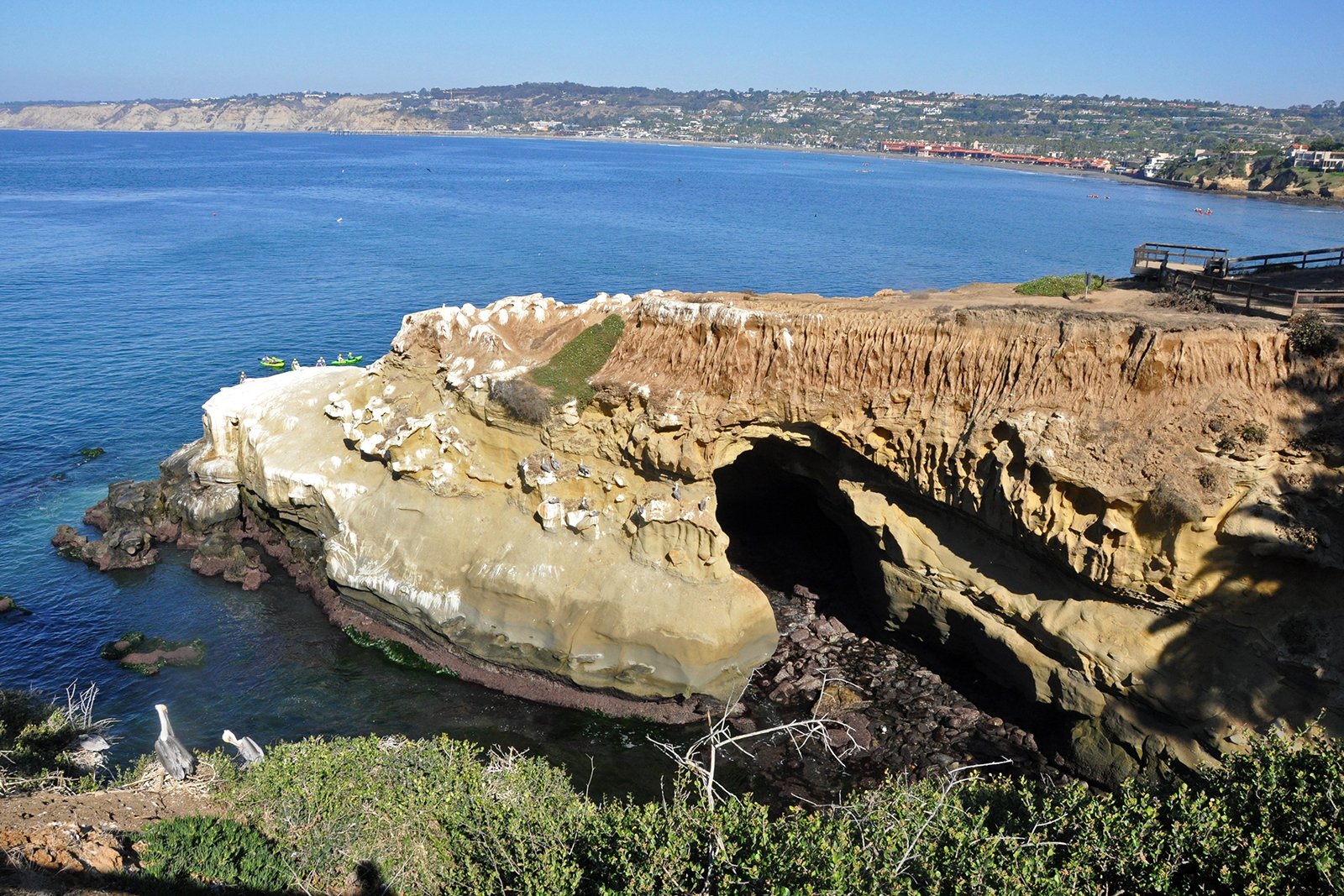 Explore La Jolla Cove
Spot sea lions and seals from the boardwalk
La Jolla Cove, part of San Diego's ecological reserve, features plenty of wildlife and natural landscapes that make for memorable snapshots. Families get to enjoy swimming, snorkelling, sunbathing, and building sandcastles at the Children's Pool, which is also a popular spot for seals during pupping season. The coastal boardwalk along La Jolla Cove is lined with shops, restaurants, and cafés with beautiful views of the Pacific Ocean. When it's low tide, the southern end of La Jolla Cove is where you get to check out colourful crabs, anemones and limpets living in tide pools.
地點: San Diego, CA 92037, USA
相片由 Jennifer Boyer 提供 (CC BY 2.0) 經修改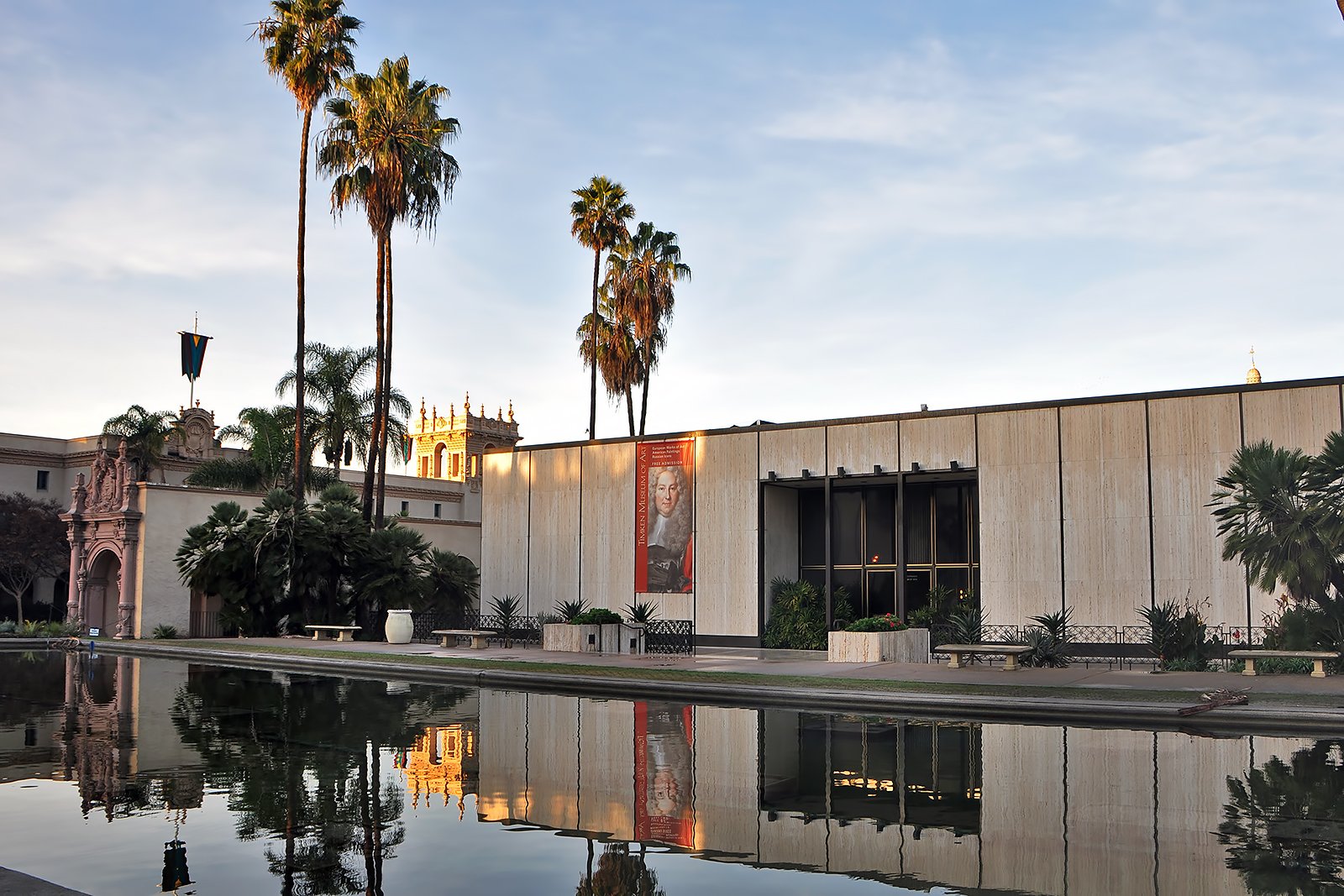 Timken Museum of Art
Join a guided tour of the museum's art collections
The Timken Museum of Art, located in Balboa Park, displays European and American artworks dating back to between the 14th and 19th centuries. Art lovers can find masterpieces by Rembrandt, Nicolaes Maes, and Emanuel de Witte, and can enjoy talks on art-related topics. This museum is one of the few places in San Diego that offers free admission and guided tours all year round. If you want to learn about the museum's collection, tours are available in numerous languages, including English, Spanish, German, Dutch, Polish, Italian, Filipino, and Russian.
地點: 1500 El Prado, San Diego, CA 92101, USA
開放時間: Tuesday – Saturday from 10am to 4.30pm, Sunday from 12pm to 4.30pm (closed on Mondays)
電話: +1 619-239-5548
相片由 Ted 提供 (CC BY-SA 2.0) 經修改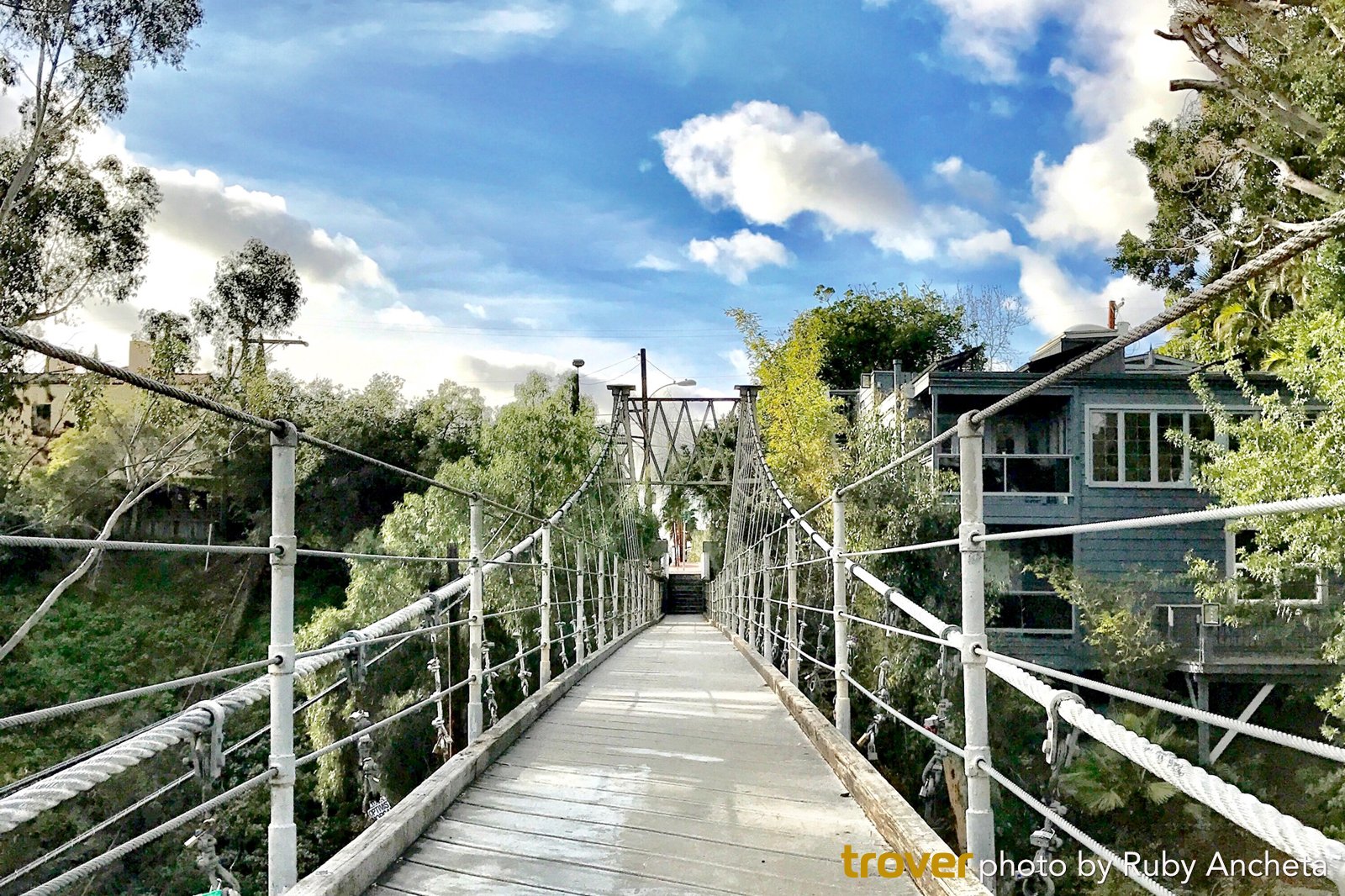 Cross the Spruce Street Suspension Bridge
Enjoy views of Sessions Canyon at this pedestrian bridge
The Spruce Street Suspension Bridge spans 114 metres across Kate Sessions Canyon on Bankers Hill. Built in 1912, it's part of a 30-minute hike to Harper's Topiary Garden in San Diego. Crossing the suspension bridge is free of charge, and you get to enjoy panoramic views of the canyon from a height of 21 metres. If you're wary of heights, do note that the Spruce Street Suspension Bridge can get rather wobbly on windy days.
地點: W Spruce St, San Diego, CA 92103, USA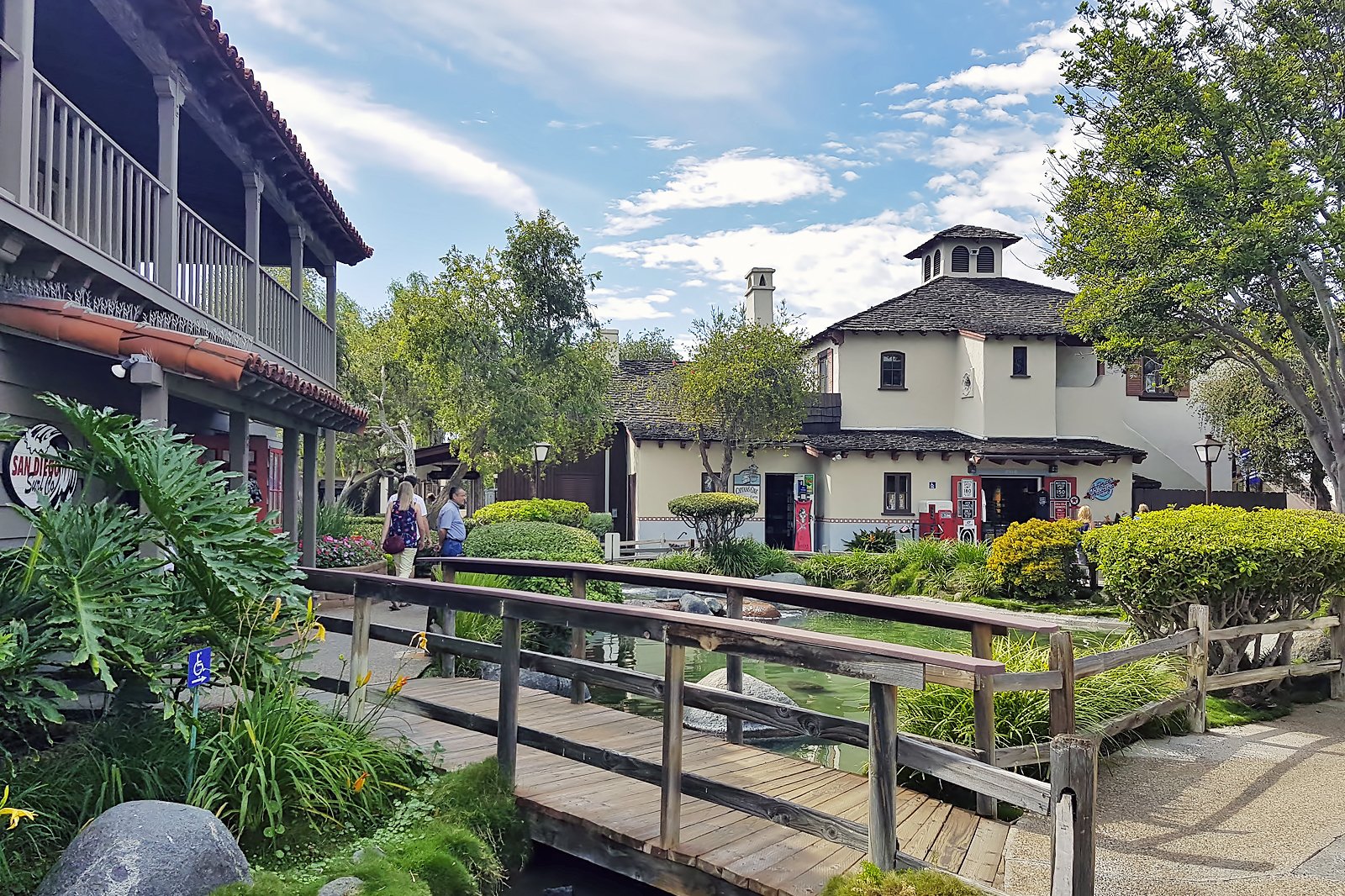 Seaport Village
Enjoy live music by street buskers along the waterfront
Seaport Village is a dining and entertainment hub with a waterfront promenade in San Diego's Harbor Drive. The 14-acre complex has over 50 shops selling clothing, souvenirs, accessories, and local artwork, and there are plenty of casual and fine-dining restaurants. The waterfront is teeming with street painters and musicians, while families can enjoy some fun at a 19th-century carousel for about $3 per ride. Seaport Village hosts free activities all year round, one of which is the Salsa under the Stars concert. On selected Friday evenings, locals gather at the central courtyard and dance to live music by the Manny Cepeda Orchestra.
地點: 849 W Harbor Dr, San Diego, CA 92101, USA
相片由 Misaochan 提供 (CC BY-SA 3.0) 經修改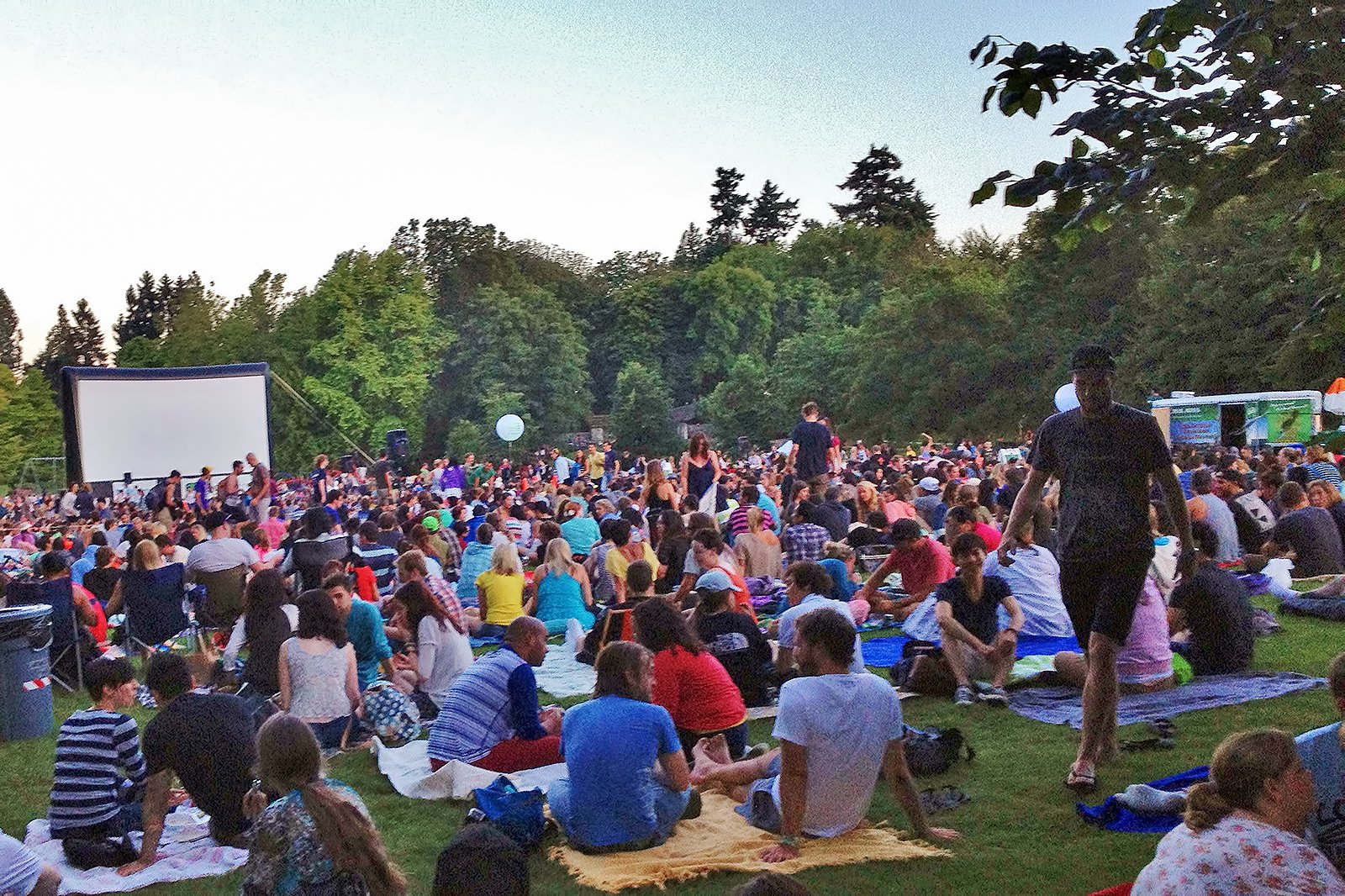 Watch free summer movies in various parks
Enjoy classic and contemporary films at the open-air theatres
Every summer, San Diego's parks attract film buffs with free screenings of classic and contemporary movies. These events take place from May until October, usually on Friday and Saturday evenings. Popular spots include the USS Midway Museum, Ocean Beach, and Old Town San Diego. Be sure to bring along comfortable mats or chairs, as well as snacks of your choice if you're not planning to purchase anything from concession stands and food trucks at the parks.
地點: San Diego, California, USA
開放時間: Tuesday, Friday – Saturday from 5pm to 10pm (hours vary by location)
相片由 Heather Harvey 提供 (CC BY 2.0) 經修改