10 Free Things to Do in Denver
Denver for Budget Travellers
Budget travel in Denver can be just as fun as enjoying the city on a large budget. You can enjoy some fabulous sights in the city without spending much. Art-lovers, families with kids, and even shoppers can enjoy the so-called Mile High City (yes, it's nicknamed so because it's exactly a mile high), without breaking the bank.
The city is known for its artistic and cultural offerings. You can enjoy free visits to some of its museums on certain free days. There's also an art walk that you can join in for free through its popular art district. If you're here in the summer, don't miss the free concerts and movies in its public spaces. Here are some fun tips for travelling Denver on a budget, so you can spend more on other pleasures.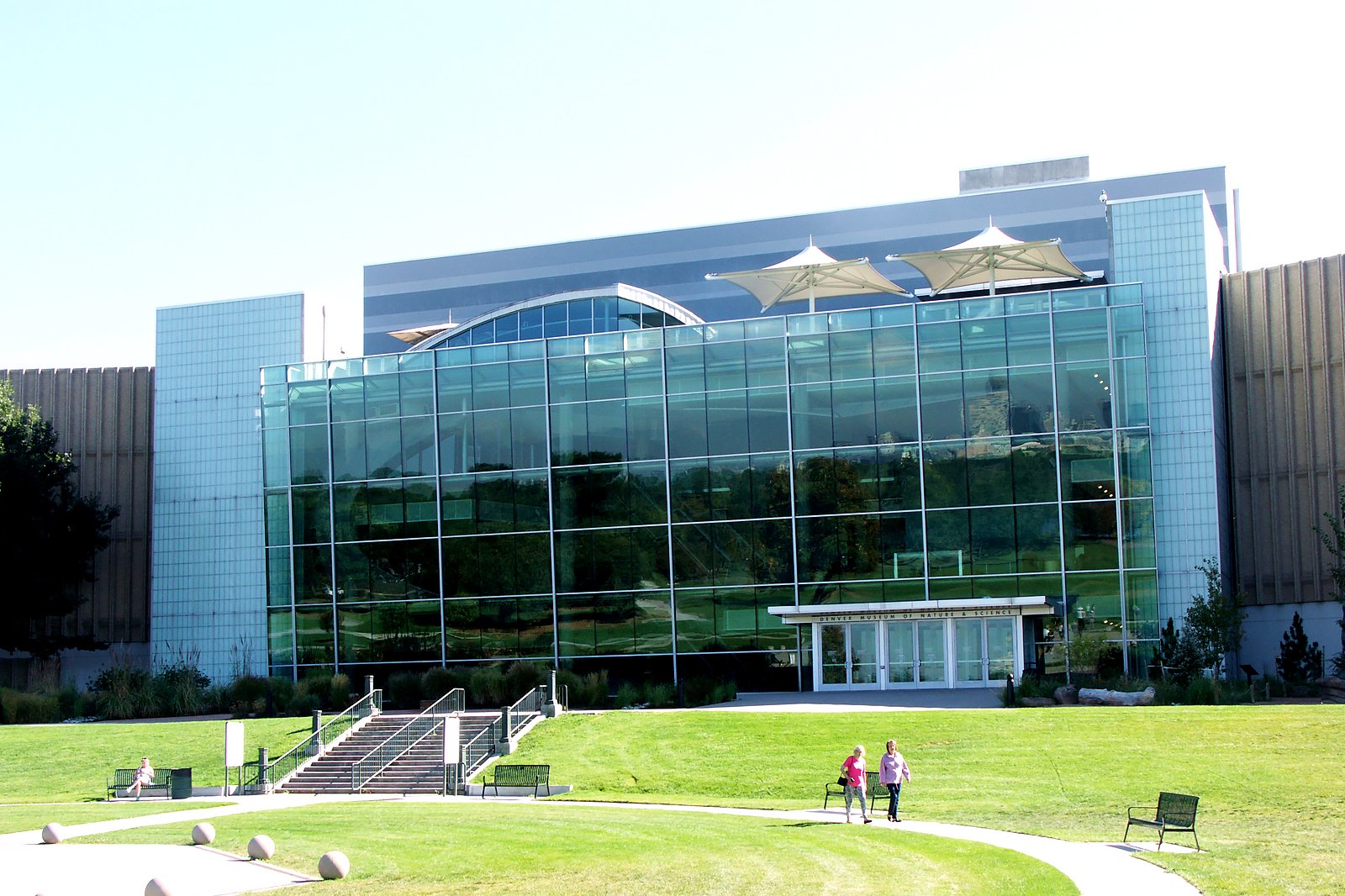 Make use Denver's free museum days
A frugal way to admire art
Did you know that you can enjoy access to various museums in Denver on certain days of the week or year, without the usual admission fee? It's possible, thanks to Denver's Scientific and Cultural Facilities District, which distributes funds to support cultural facilities in Colorado's 7 counties. Great spots you can visit include the Denver Museum of Nature & Science, which offers free days on different dates (contact them for further info). If you're an art lover, the Denver Art Museum is free on the first Saturday of every month.
地點: 2001 Colorado Blvd, Denver, CO 80205, USA
開放時間: Daily from 9am to 5pm
電話: +1 303-370-6000
相片由 ChristianeB 提供 (CC BY-SA 4.0) 經修改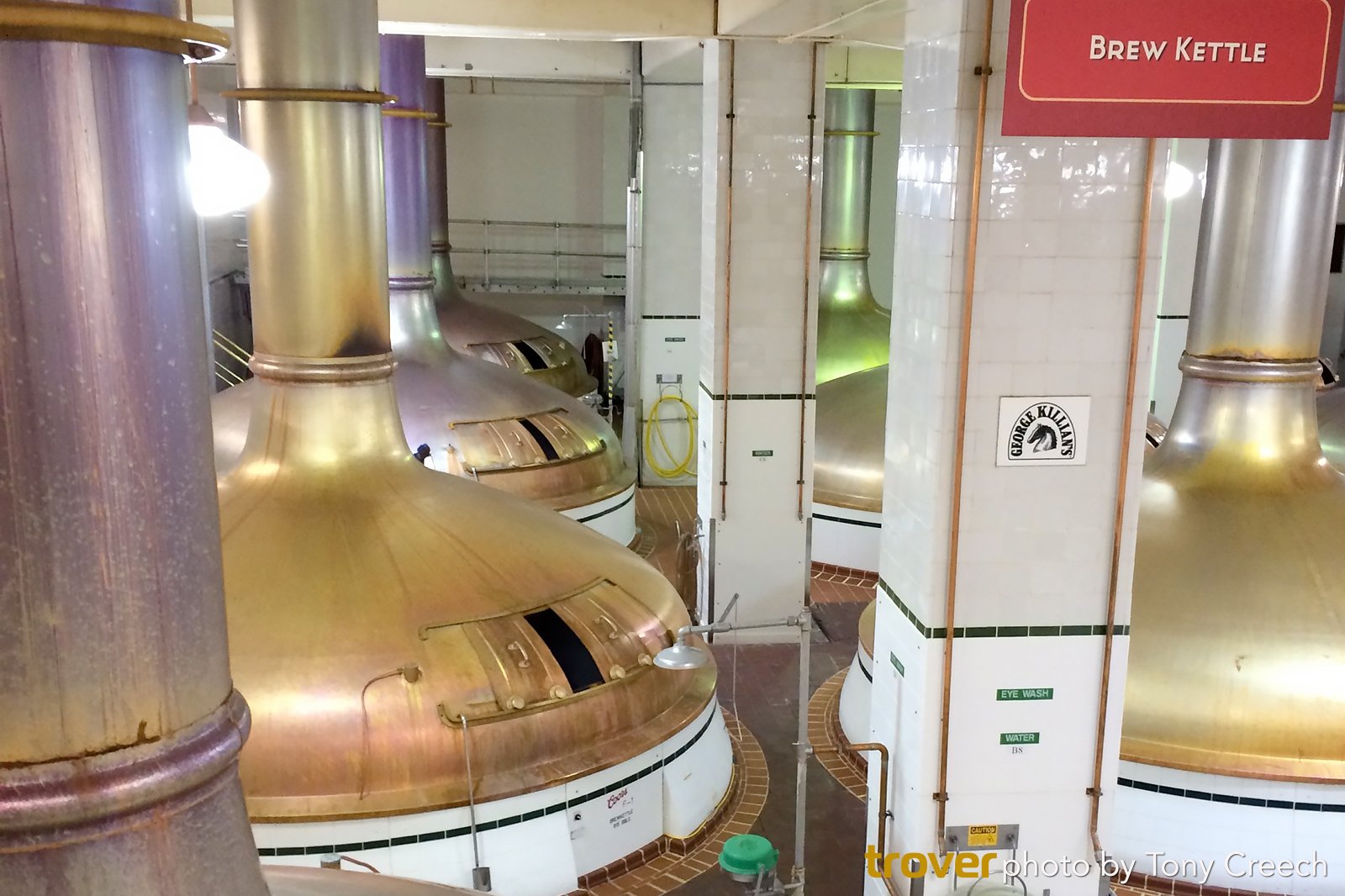 Try a brewery tour
Taste beers or wines, for free!
Colorado is home to a good variety of beer breweries and wine distilleries, most of which offer free tours and tastings. Coors Brewery is one of the most popular spots, which happens to be among the largest beer breweries in North America. You can reach it within a half-hour drive west from Denver, in Golden – one of the former gold rush towns at the foot of the Rocky Mountains. The place has produced some of the country's most popular beers since 1873.
地點: 13th St & Ford Street, Golden, CO 80401, USA
開放時間: Thursday – Monday from 10am to 4pm (Sundays from 12pm to 4pm), closed on Tuesdays and Wednesdays
電話: +1 800-642-6116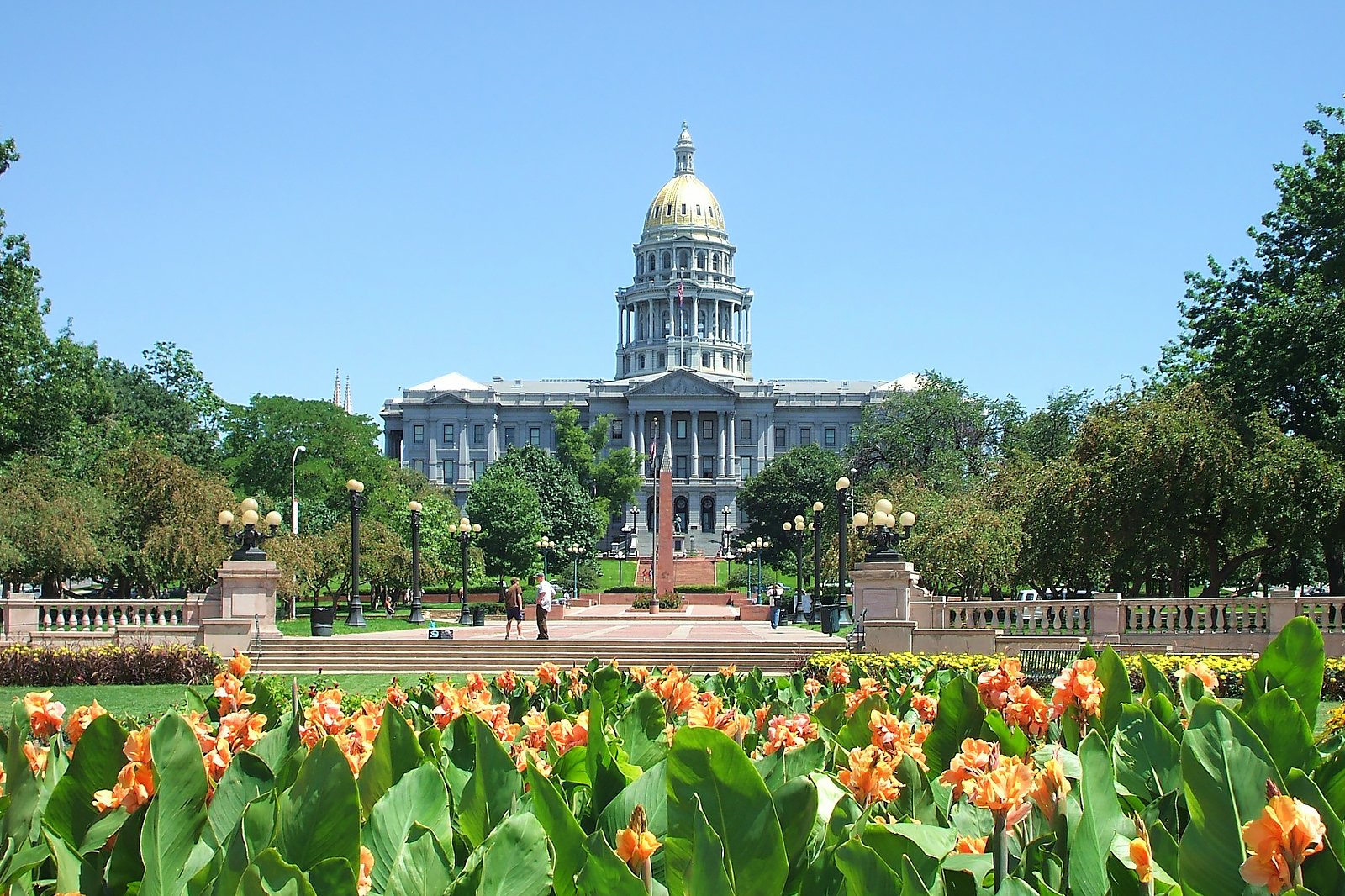 Tour the Colorado State Capitol
A striking landmark in the heart of Denver
Make your way to Denver's Capitol Hill and admire one of the city's most stunning landmarks. The Colorado State Capitol building features Corinthian-style architecture, with a copper-and-gold dome that dominates the city's skyline. You can visit the statehouse for free, where you can learn about the history of the building and how the city's General Assembly goes about. Note that tour dates are unavailable on national holidays and the dome is usually off-limits for self-guided tours.
地點: 200 E Colfax Ave, Denver, CO 80203, USA
開放時間: Monday – Friday from 7.30am to 5pm
電話: +1 303-866-2604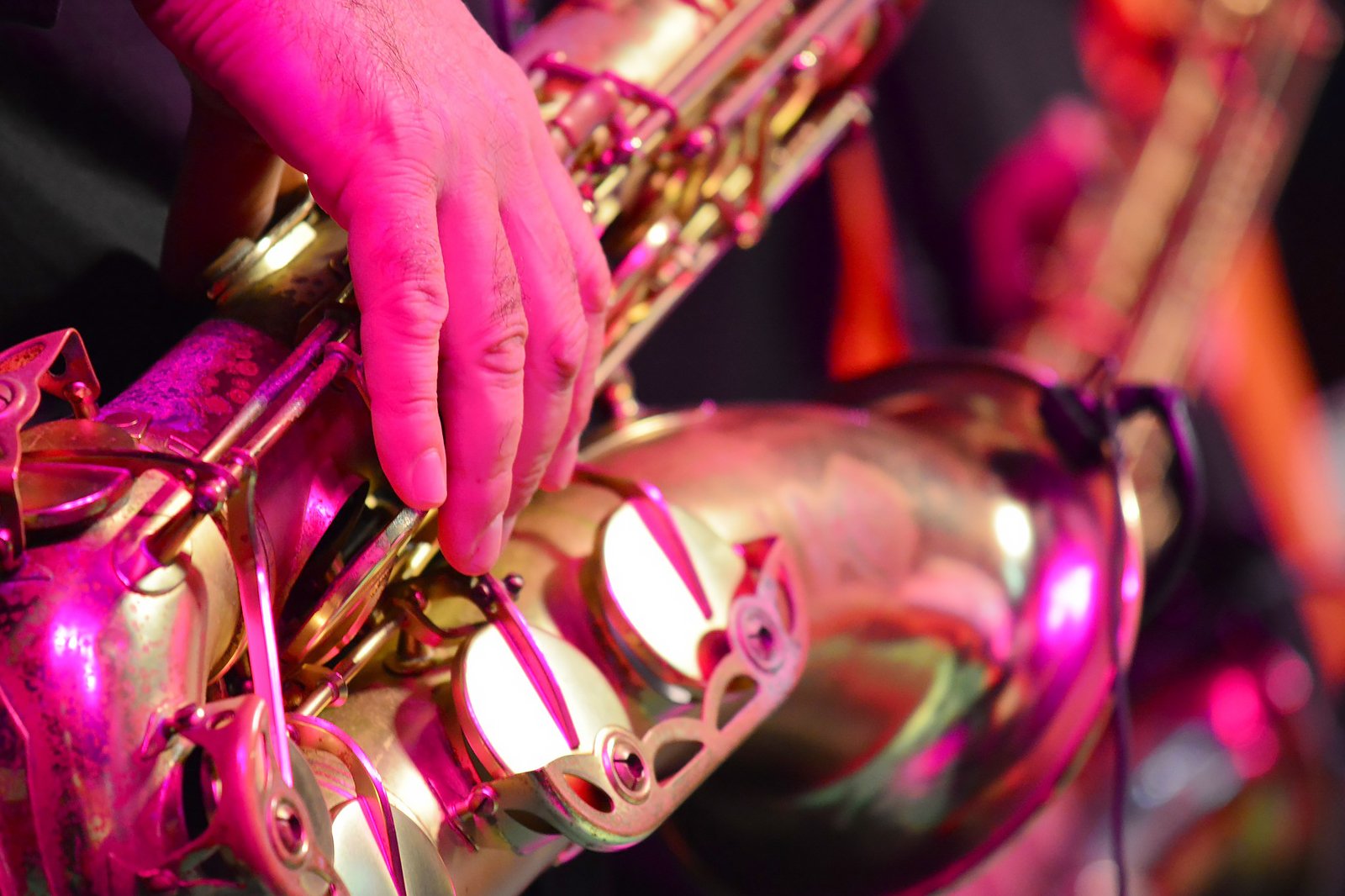 Enjoy a free City Park Jazz concert
Spend an afternoon set to cool music
If you're a fan of jazz and you're visiting Denver in the summer, you can enjoy your Sunday afternoons in the city with various gigs near Ferril Lake in City Park. The free concerts allow you to pack a picnic, lay out a blanket on the spacious lawn, and soak up the grooves as the sun dips below Denver's city skyline. The City Park Jazz events are great for families. The park itself offers a cool getaway from the hubbubs of the city.
地點: 1700 N. York St., Denver, CO 80202, USA
開放時間: Daily from 8am to 6pm
電話: +1 720-913-0799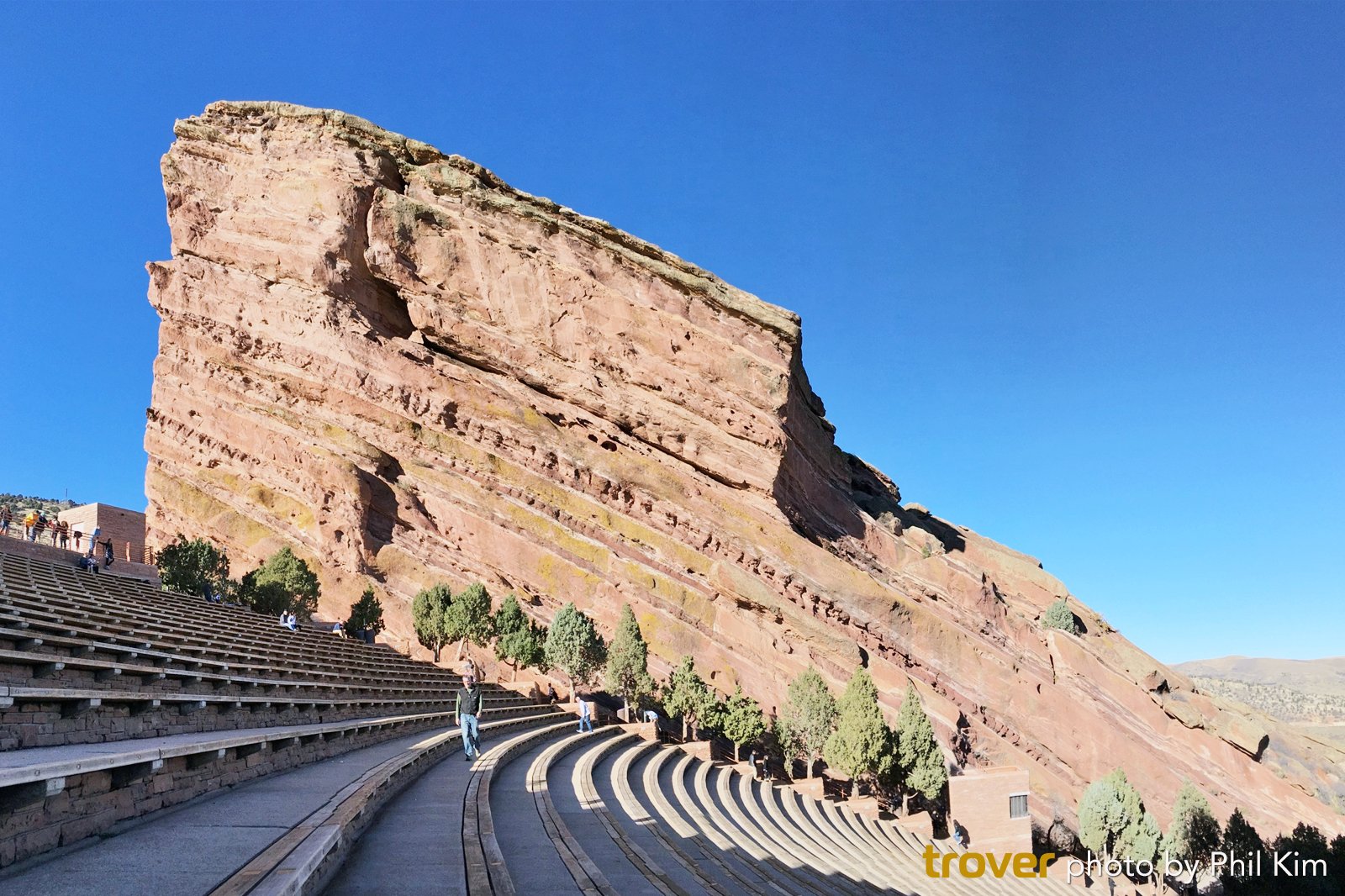 Hike up Red Rocks Park
Stunning red cliffs with an amphitheatre
Head 15 miles west from Denver to Jefferson County along Highway 6, and you'll reach one of Colorado's most interesting geological formations. It's called Red Rocks Park, which is notable for its red stone cliffs, most of which is hike-able. The park spans over 700 acres wide between the Great Plains and the Rocky Mountains, with palaeontological fields as well as pine forests and prairies in between. It's also famous for its amphitheatre, which regularly draws concert-goers to world-class gigs.
地點: 18300 W Alameda Pkwy, Morrison, CO 80465, USA
開放時間: April – October daily from 7am to 7pm, November – March daily from 8am to 4pm
電話: +1 720-865-2494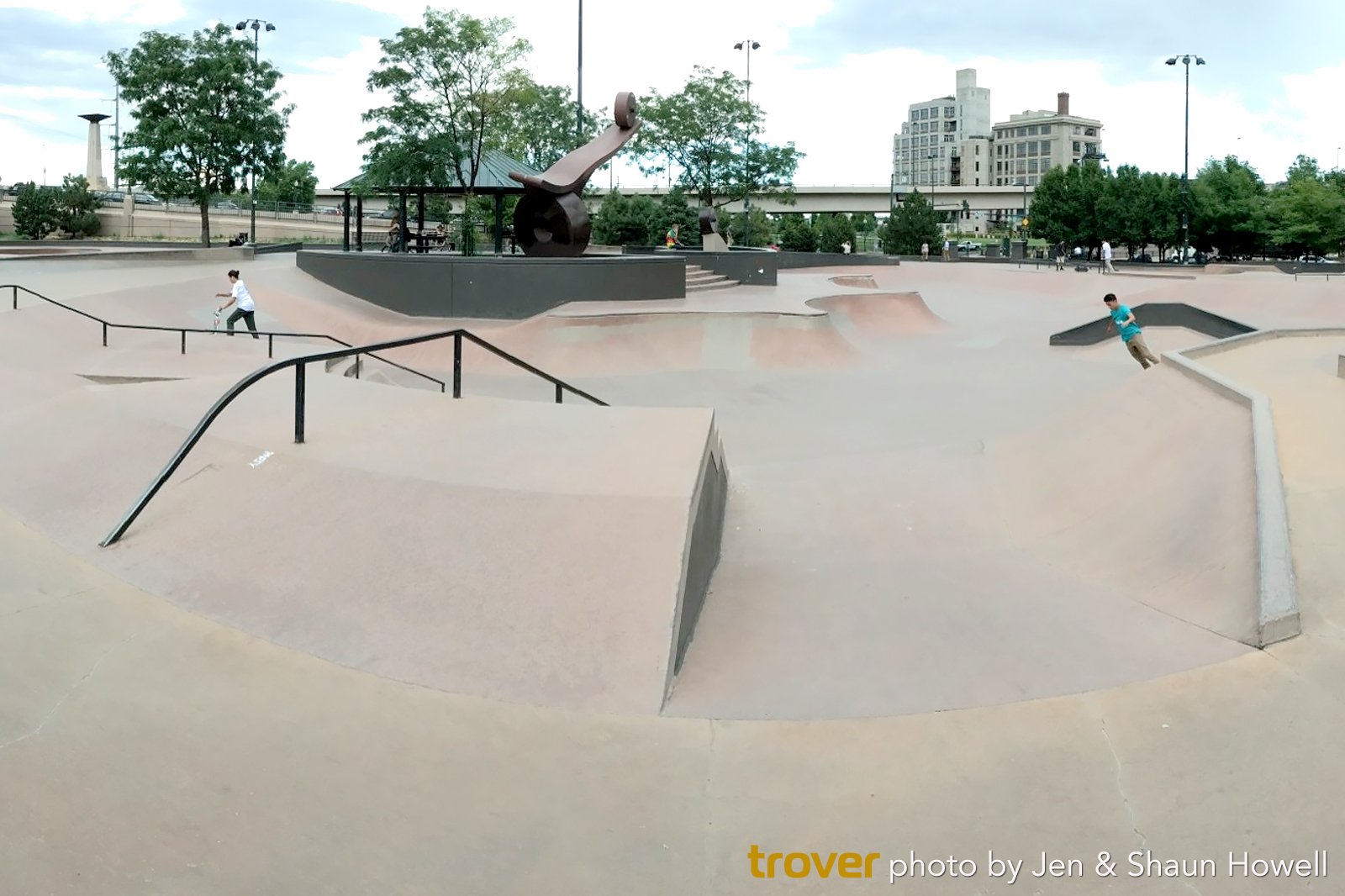 Skate at Denver Skate Park
Big riverside playground for skaters in Denver
Skaters of all ages and skillsets bring their own skates, rollerblades, bikes, and skateboards daily for fun times at this big outdoor facility on the bank of Denver's South Platte River. Denver Skate Park is open to the public and features plenty of bowls, ramps, and flat and rideable concrete surfaces throughout these 60,000-sq ft grounds. You must bring your own gear as there are no rentals available on site. By day, the park offers skyline views, and it's also well-lit for late-night skating fun.
地點: 2205 19th St, Denver, CO 80202, USA
開放時間: Daily from 5am to 11pm
電話: +1 720-913-1311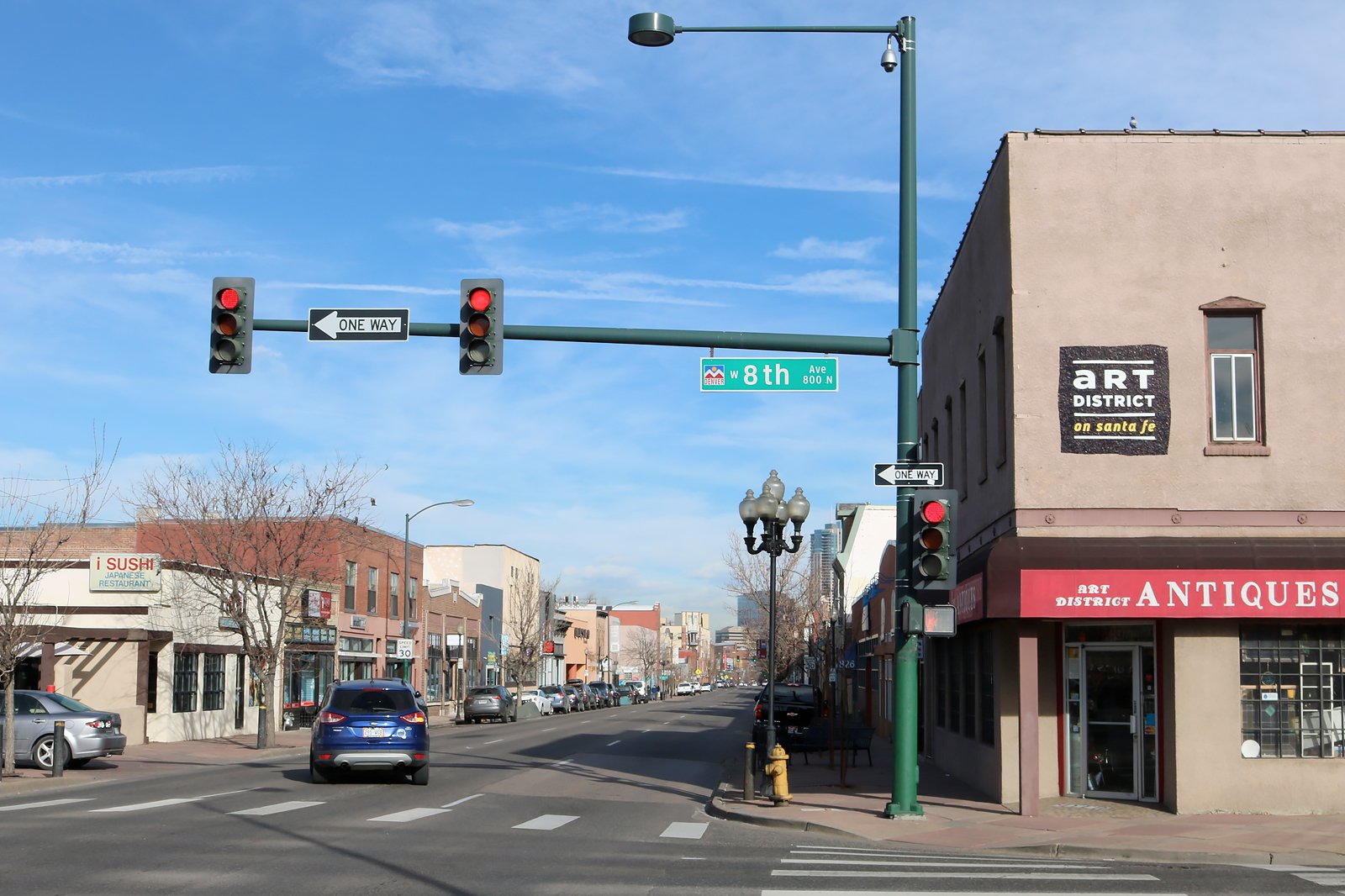 Go on art walks through Santa Fe Arts District
Gallery and studio-filled drive in downtown Denver
Denver's Santa Fe Drive is a street that spans over 1.5 miles, north to south, in downtown Denver. It's known for being lined with hundreds of art galleries and studios, big and small. Santa Fe Arts District offers its signature art walks every first Friday of the month. From 5.30pm to 9.30pm, the District becomes a vibrant place where you can view a huge variety of art on display. A free shuttle service makes exploring a breeze.
地點: Santa Fe Drive, Denver, CO 80202, USA
開放時間: First Fridays, from 5.30pm to 9.30pm
電話: +1 720-773-2373
相片由 Jeffrey Beall 提供 (CC BY 4.0) 經修改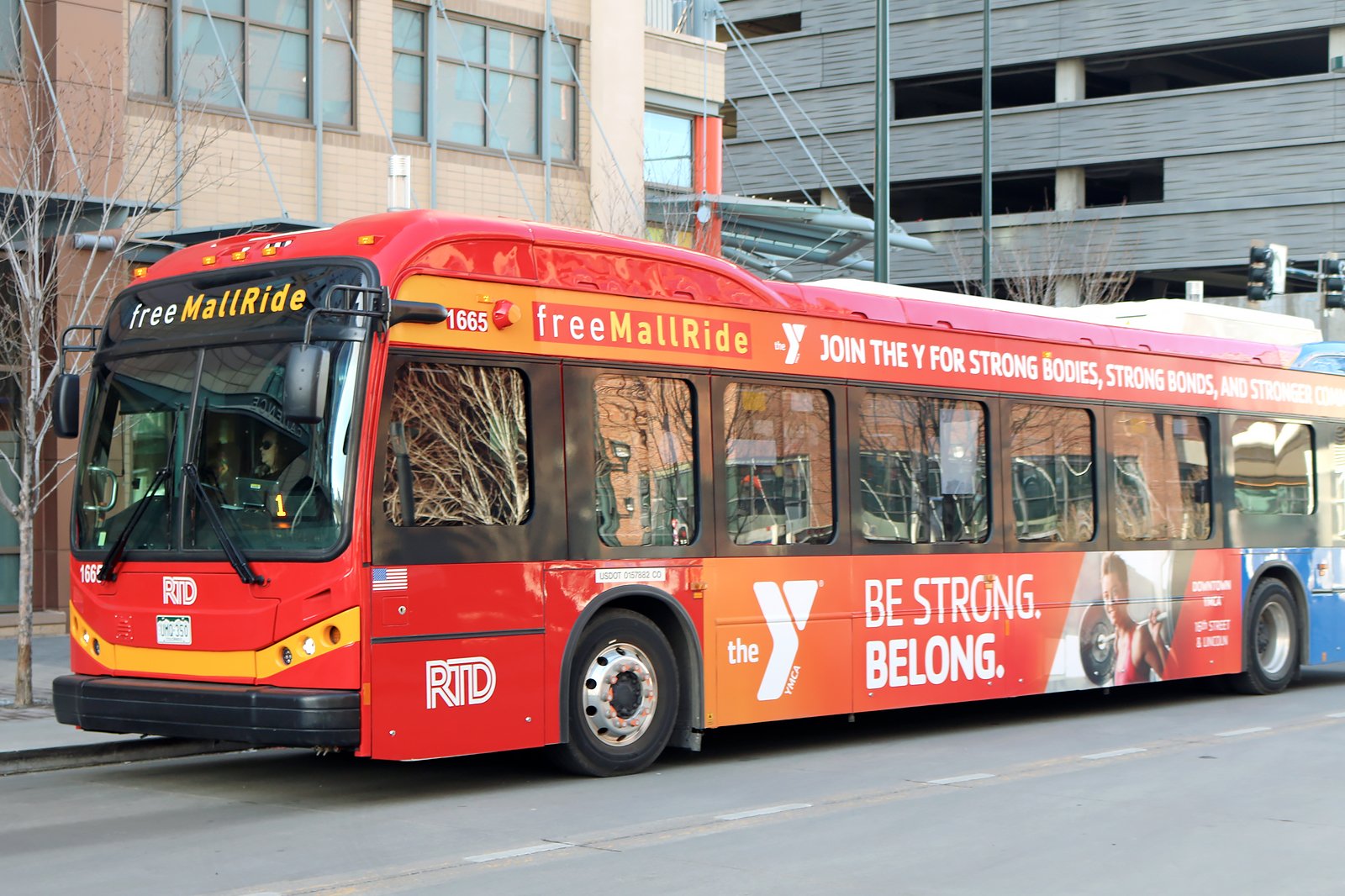 Hop on the Free MallRide
Convenient transport through Denver's shopping district
Downtown Denver is a shopping paradise with an abundance of retail experiences. Visiting all its malls in a duration of your single visit would be a great feat. One of the hubs to hit is along 16th Street, with its namesake mall at the end of Larimer Square. To help you save more for dining and shopping, the Free MallRide bus services the route, which you can hop on and off at your leisure.
地點: 1601 Chestnut Pl, Denver, CO 80202, USA
開放時間: Monday – Friday from 5am to 2am, Saturday – Sunday from 6am to 2.30am
電話: +1 303-299-6000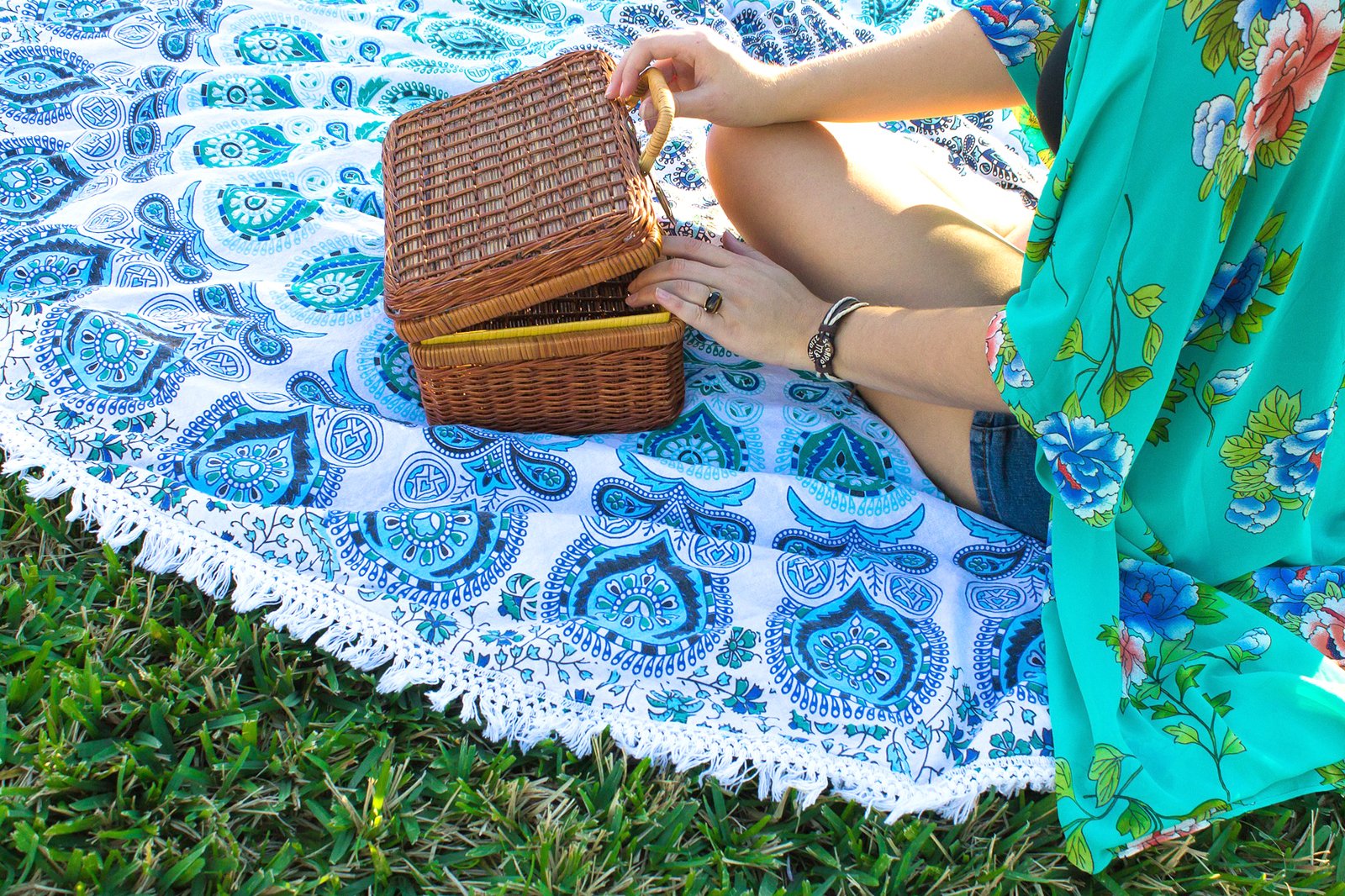 Picnic at Centennial Center Park
One of the best city parks in Colorado
For families visiting Denver, this 11-acre city park is worth the half-hour drive south from Denver. This main public space of the city of Centennial is considered among the best in Colorado, featuring well-landscaped playgrounds for kids, including fun splash pads. There's also a rope jungle gym, a massive multi-story fort, and rock climbing walls that even the most active of kids can enjoy. You can pack a picnic and enjoy plenty of shade where you can relax while watching the kids play.
地點: 13050 E. Peakview Ave., Centennial, CO 80112, USA
開放時間: May 1 – October 31 daily from 5am to 10pm, November 1 – April 30 daily from 6am to 8pm
電話: +1 303-325-8000
Watch outdoor movies in a park
Pack a picnic, bring your own popcorn
Denver has a great collection of public parks and green spaces where outdoor entertainment highlights are scheduled throughout the year. Infinity Park regularly hosts outdoor summer movie events. It's in Glendale, around 15 minutes' drive southeast of downtown Denver. In the summer, you can expect its Monday Movie Madness series with movies that were picked by the community. Movies usually screen from 7.30pm. Founders Green Park on 29th Ave & Roslyn St also shows the latest blockbusters in its Movie on the Green series, which usually kick off in June.
地點: 950 S Birch St, Glendale, CO 80246, USA
電話: +1 303-692-5799