10 Things to Do With Your Family in San Diego
Fun Places in San Diego to Take Your Kids
San Diego is packed with attractions and activities that can be enjoyed with your family. Among the many ways you can stay active with your little ones, there's going on a scenic hike, visiting aquariums and wildlife sanctuaries, as well as swimming in the Pacific Ocean.
The city is relatively walkable, especially in the downtown areas. The Old Town neighbourhood is where you can experience a vibrant Spanish setting, while the Gaslamp Quarter features Victorian-style buildings with a rather morbid past. Check out our guide to San Diego's family-friendly places for some ideas and inspiration.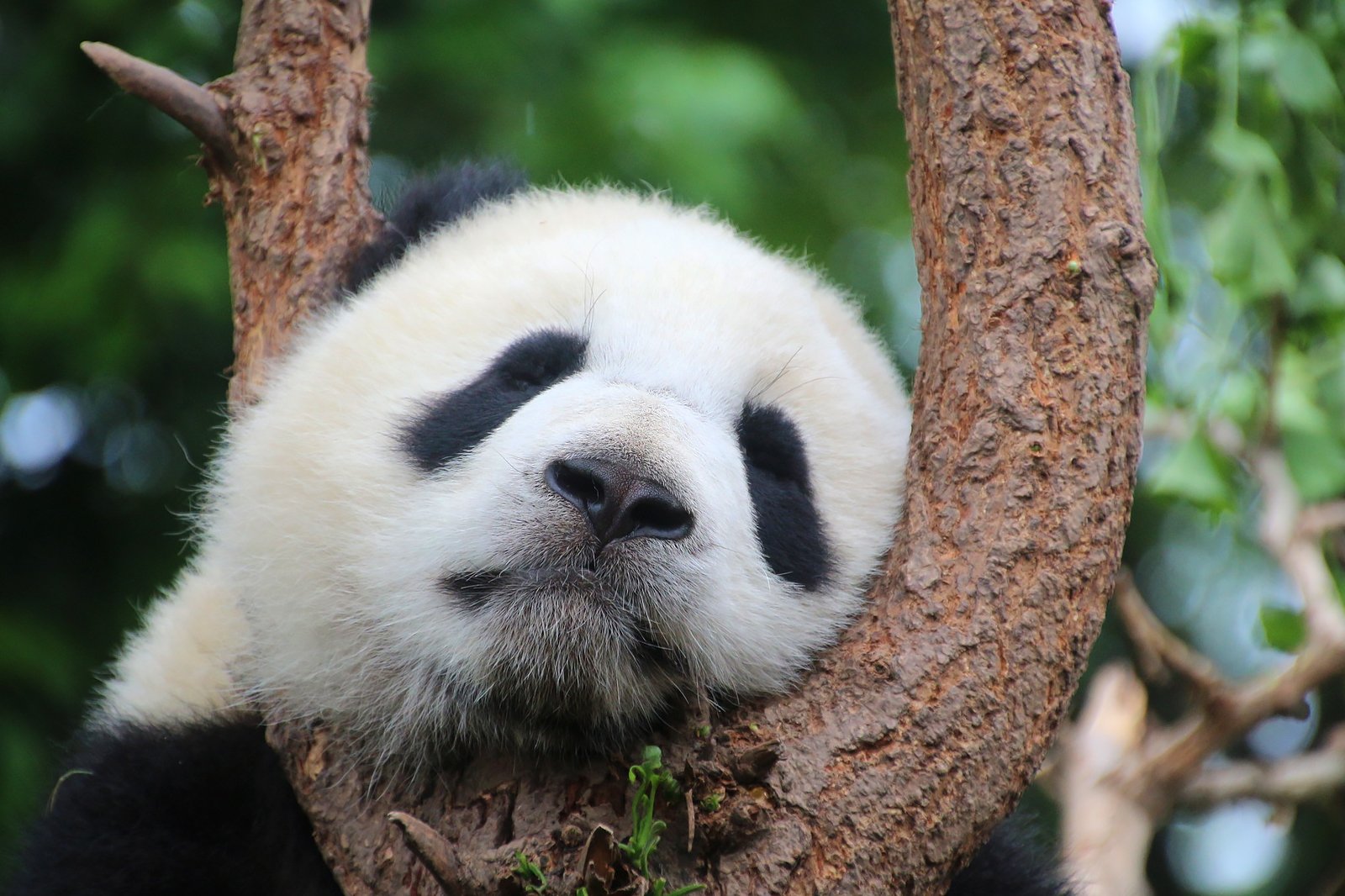 San Diego Zoo
Join the 2-hour "Early Morning with Pandas" tour
San Diego Zoo is a world-renowned sanctuary for 3,700 endangered creatures from 650 species and 700,000 exotic plants from all over the world. The zoo offers a 35-minute guided bus tour of its 100-acre landscape, which you can hop off to visit the many enclosures. Popular stops include the Panda Canyon, Australian Outback, and Elephant Odyssey. Visitor experiences are available all year round, including keeper talks, sunrise walks, and becoming a zookeeper for a day.
地點: 2920 Zoo Dr, San Diego, CA 92101, USA
開放時間: Daily from 9am to 9pm
電話: +1 619-231-1515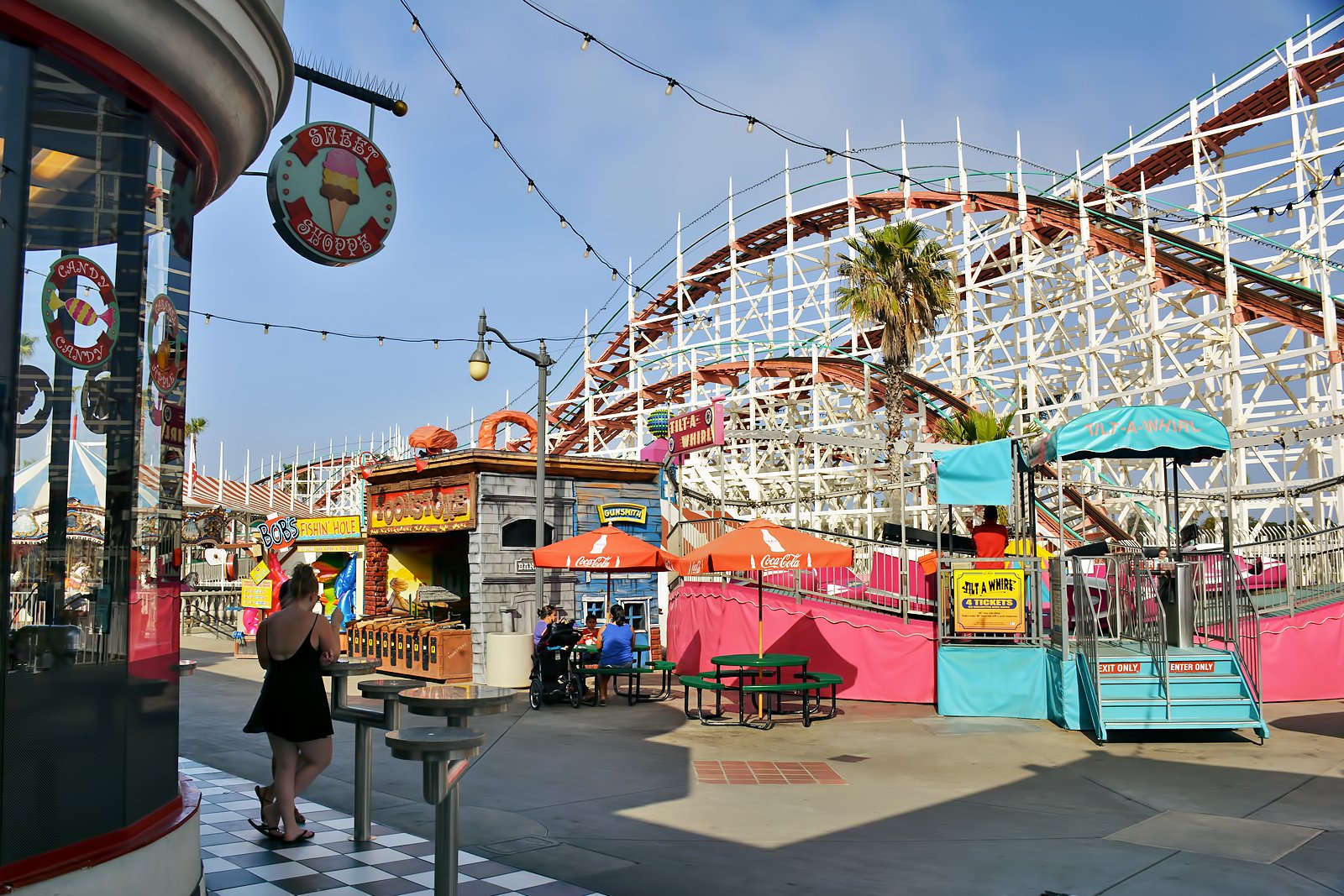 Belmont Park
Ride the Giant Dipper roller coaster
Belmont Park is old-fashioned amusement park that has been entertaining visitors since 1925. Located in Mission Bay, this San Diego landmark features a wooden roller coaster called the Giant Dipper, as well as thrilling bumper cars, a zip-line, a vertical plunge ride, and a rock-climbing gym. You also get to play laser tag, surf on an artificial wave machine, and navigate through a mirror maze at Belmont Park. Ticket prices start from $3 per ride, while unlimited one-day ride passes cost around $32 for adults and $22 for those below the height of 48 inches.
地點: 3146 Mission Blvd, San Diego, CA 92109, USA
開放時間: Sunday – Thursday from 11am to 11pm, Friday – Saturday from 11am to midnight
電話: +1 858-488-1549
相片由 Roman Eugeniusz 提供 (CC BY-SA 3.0) 經修改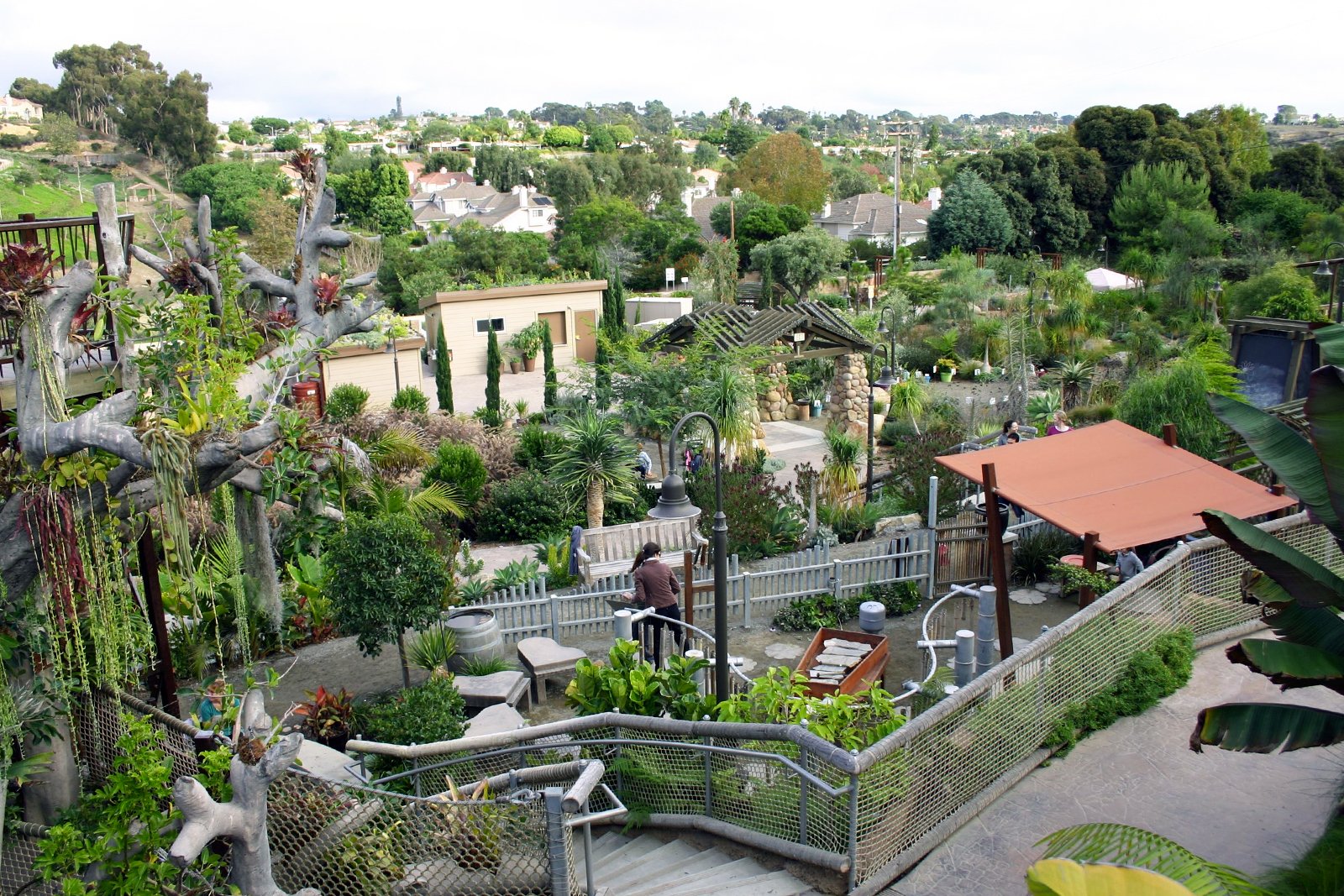 San Diego Botanical Garden
Climb a treehouse at Hamilton Children's Garden
The San Diego Botanical Garden features 30 beautiful landscapes inspired by many regions across the world. One of its most kid-friendly gardens is the Hamilton Children's Garden, where young visitors can find a treehouse, a sandbox, a hedge maze, and an alphabet garden. Throughout the year, the San Diego Botanical Garden hosts events such as art exhibitions, summer concerts, holiday parades, and photography lessons. Admission costs around $18 for adults and $10 for children between 3 and 18 years old.
地點: 230 Quail Gardens Dr, Encinitas, CA 92024, USA
開放時間: Daily from 9am to 5pm
電話: +1 760-436-3036
相片由 Bovlb 提供 (CC BY-SA 3.0) 經修改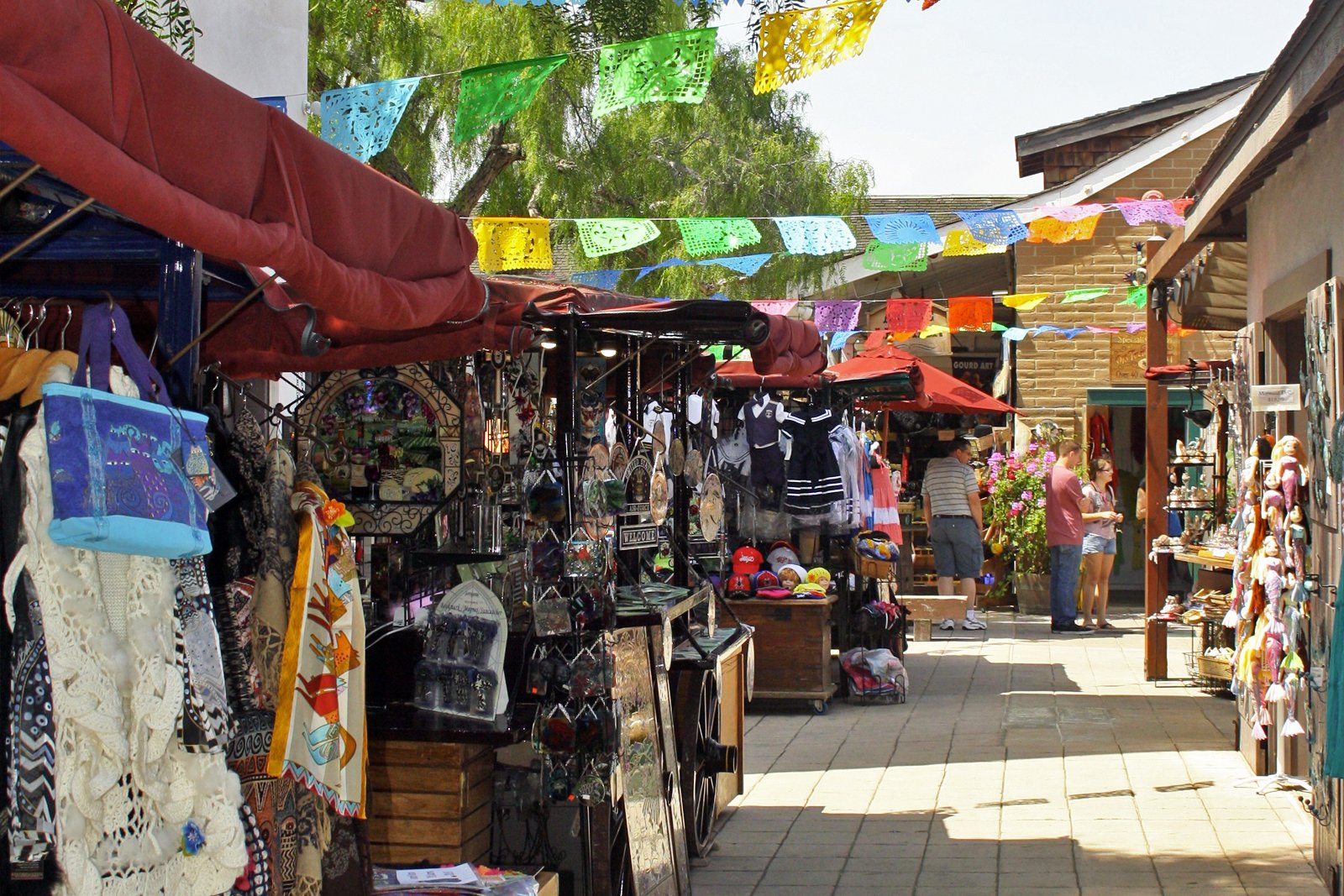 Explore Old Town San Diego
Check out 19th-century homes at the Old Town State Historical Park
Old Town San Diego has a vibrant Spanish community and historical buildings dating back to the 1800s. A must-visit is the Old Town State Historical Park, where you can learn about San Diego's colonial lifestyle at Junípero Serra Museum and possibly spot a ghost at Whaley House. The Bazaar del Mundo marketplace is teeming with Mexican restaurants and bars, as well as shops selling clothes, souvenirs, and accessories. There are also live mariachi performances throughout the day, especially at Fiesta de Reyes.
地點: Old Town San Diego, San Diego, CA 92110, USA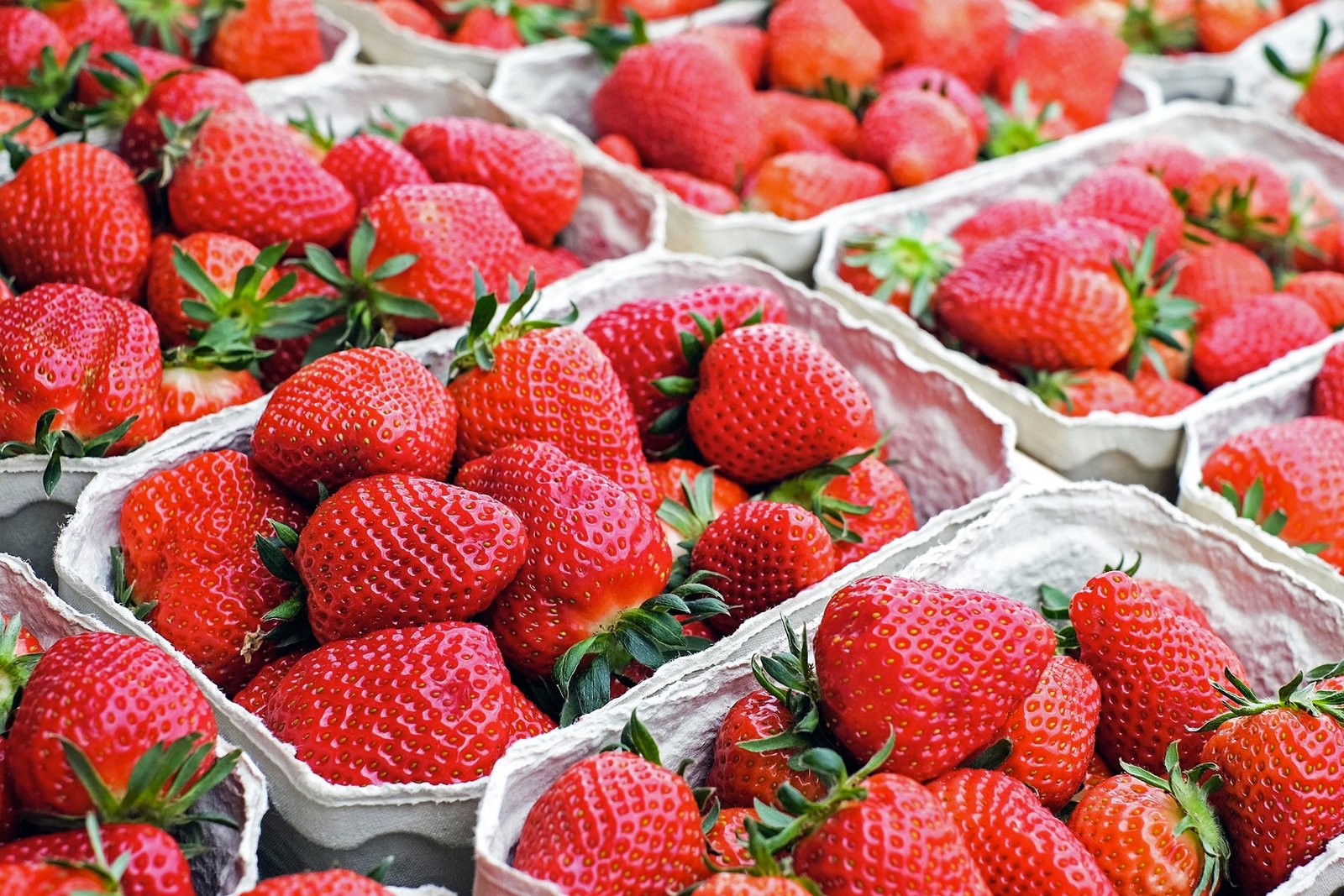 Shop at Ocean Beach Farmers Market
Snack on torpasta at this hippie market
The Ocean Beach Farmers Market features over 100 local vendors selling a variety of handmade souvenirs and clothes, as well as fresh produce and ready-to-eat meals. Locals frequent this marketplace for its extensive food options, including fresh seafood, ceviche, tamales, and crepes. A must-try here is the torpasta, which is a carb-heavy combination of baguette with fresh pasta stuffing. Live music, yoga sessions, and fire dances are among the many activities you can enjoy at Ocean Beach Farmers Market.
地點: 4900 Newport Ave, San Diego, CA 92107, USA
開放時間: Wednesday from 4pm to 8pm
電話: +1 619-279-0032
Swim with sharks on La Jolla Shores
Get up close with these friendly creatures
Snorkelling is a popular activity at La Jolla Shores as the shallow waters are home to leopard sharks. They often congregate in front of The Marine Room Restaurant, attracting animal lovers looking to get up close with these rather friendly creatures. You can easily rent snorkelling gear from the many dive shops at La Jolla Shores. Diving enthusiasts can visit the La Jolla Underwater Park Ecological Reserve, which has 2 artificial reefs teeming with colourful marine life.
地點: La Jolla Shores, San Diego, CA 92037, USA
相片由 Leandro Neumann Ciuffo 提供 (CC BY 2.0) 經修改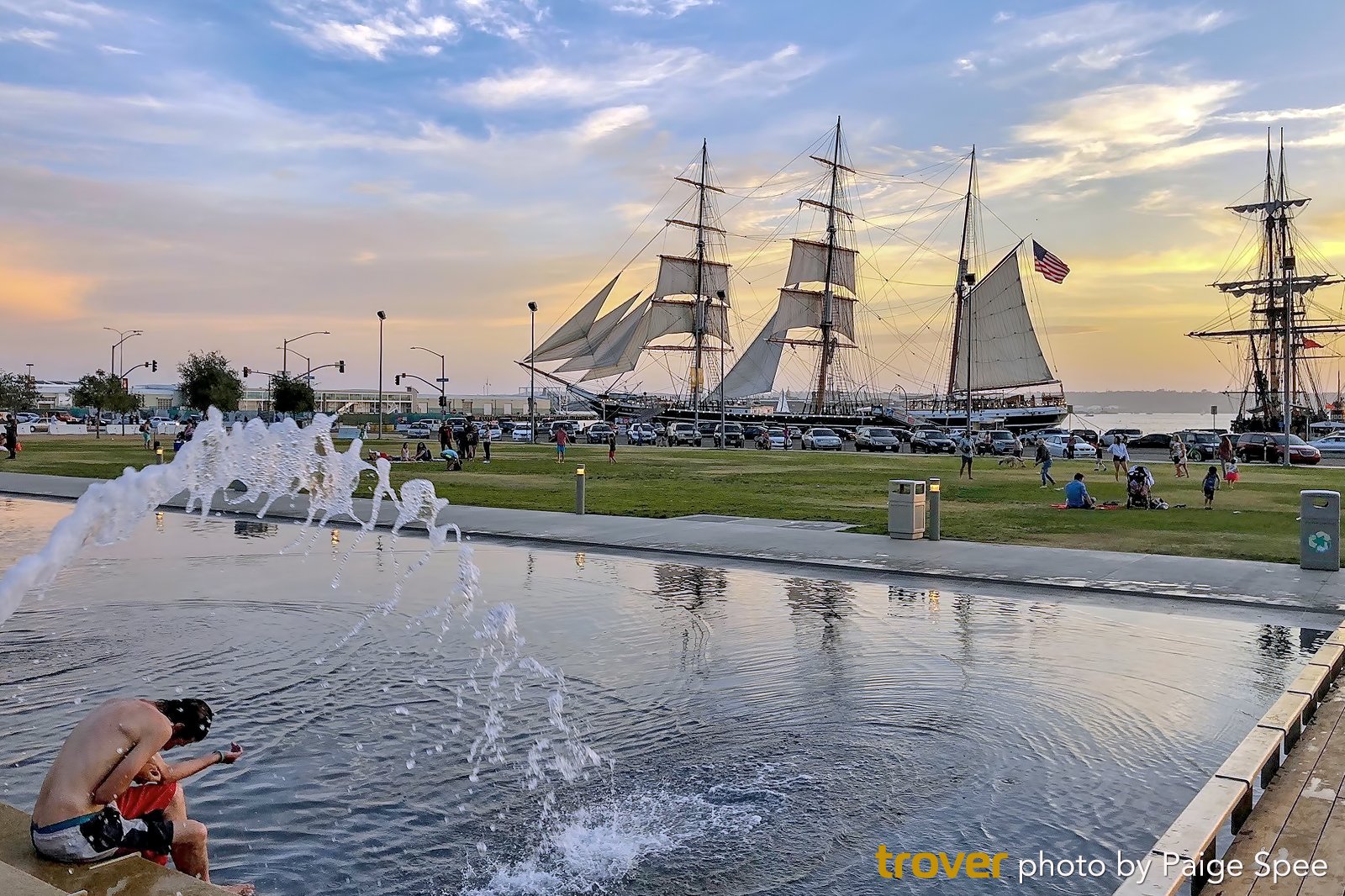 Maritime Museum of San Diego
Join a 3-hour sailing trip on a tall ship
The Maritime Museum of San Diego has an extensive collection of sea vessels, many of which date back to the 19th century. Founded in 1948, this floating museum is where you can explore historical ships such as an actual Soviet-era submarine, an 1898 steam ferryboat, and the world's oldest sailing ship. On-the-water excursions are also available at the Maritime Museum of San Diego, where you get to sail on a replica of the 16th-century exploration ship San Salvador or enjoy a day of whale watching in San Diego.
地點: 1492 N Harbor Dr, San Diego, CA 92101, USA
開放時間: Daily from 9am to 9pm
電話: +1 619-234-9153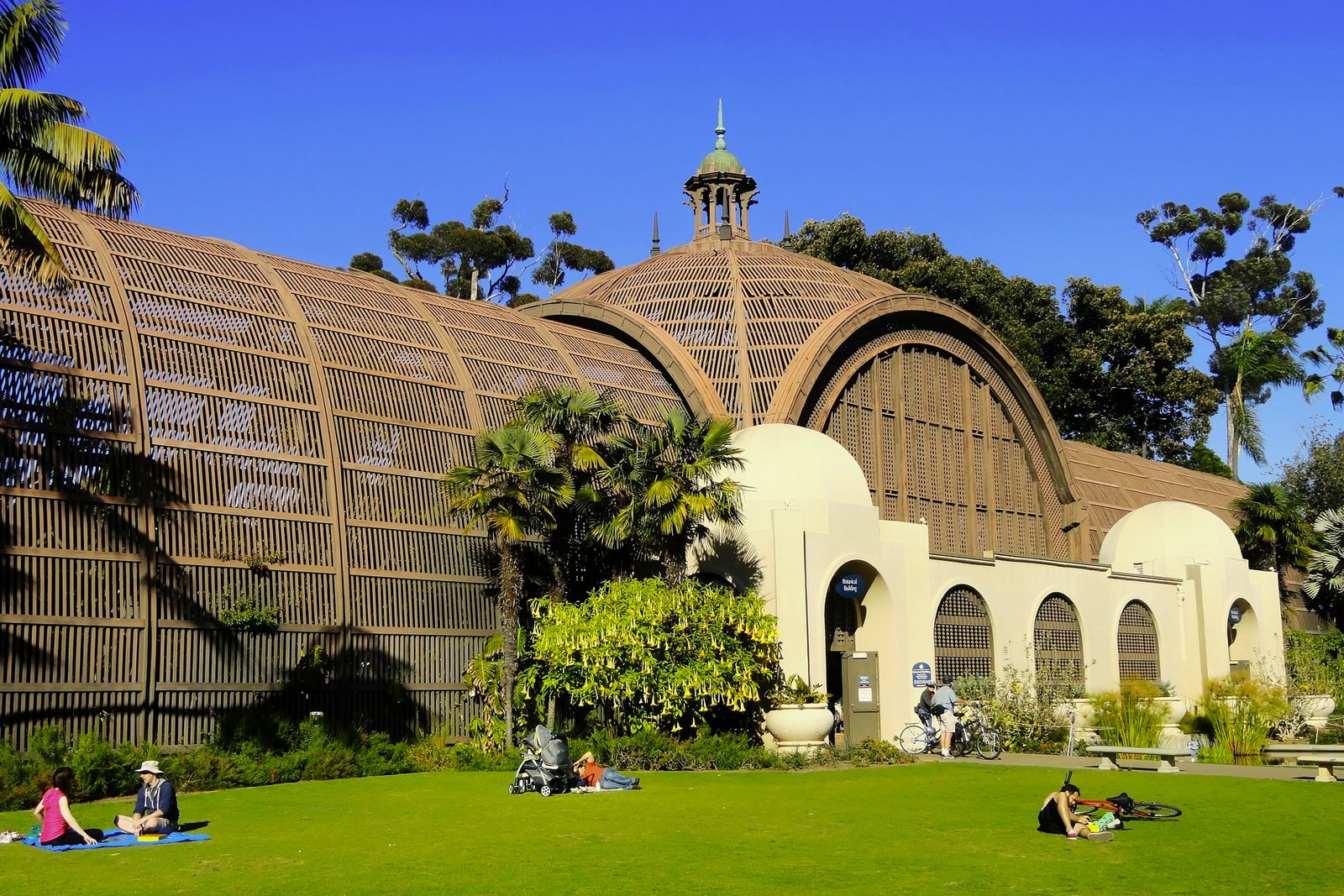 Go hiking at Balboa Park
Hike the Marston Point Trails for views of Cabrillo Bridge, Alcazar Garden, and Palm Canyon
Balboa Park is an expansive landscape with dozens of museums, themed gardens, and historical landmarks. Hiking is a popular activity as there are 6 trail routes through the park's most beautiful gardens and vantage points overlooking the West Mesa canyons. Families with young children can ride a miniature train through 4 acres of the park. Art lovers can spend hours at the Spanish Village Art Center, which features daily demonstrations by local photographers, sculptors, metalsmiths, jewellery designers, and clay artists.
地點: San Diego, CA, USA
電話: +1 619-239-0512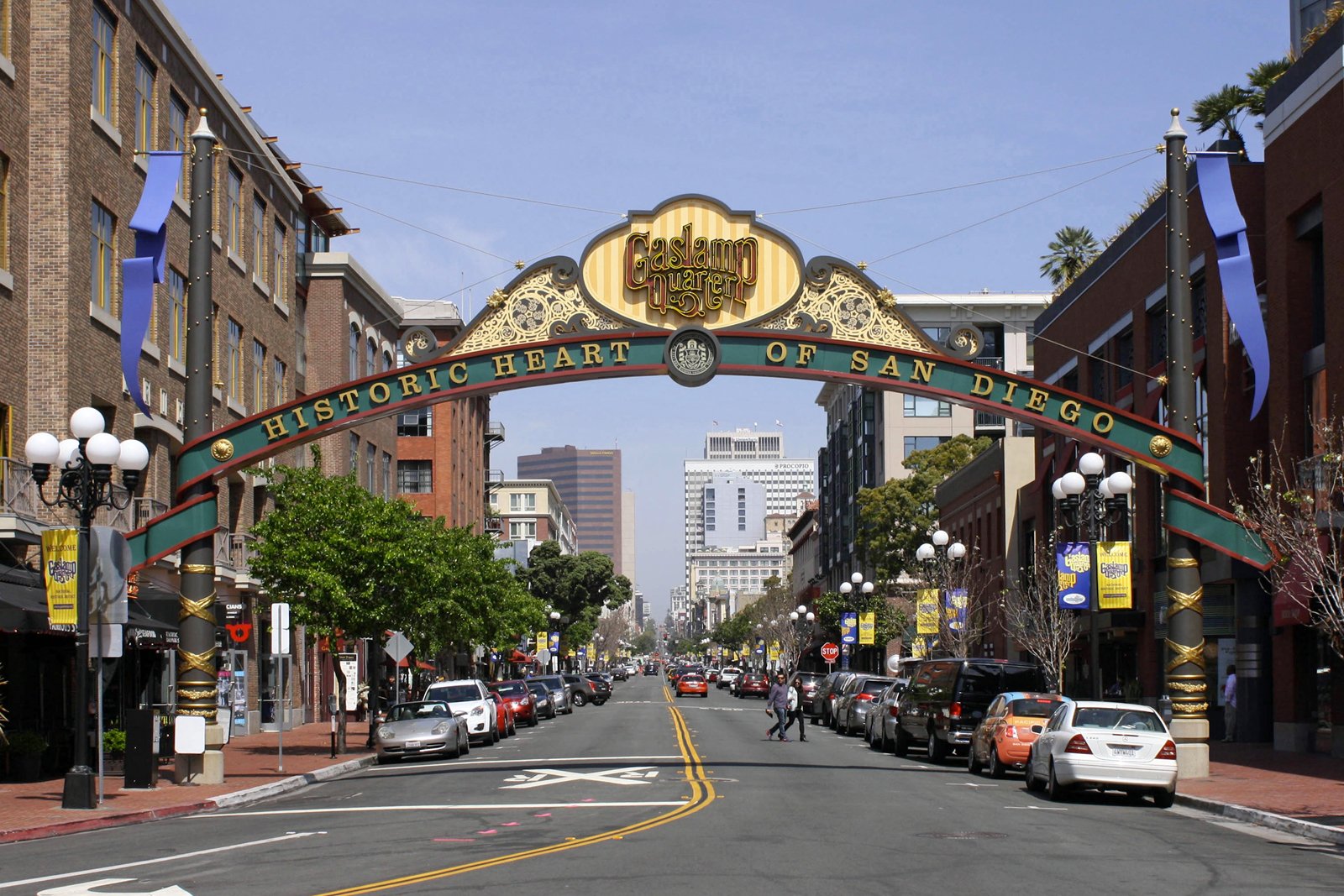 Join a ghost tour of the Gaslamp Quarter
Hear creepy stories during this evening walking tour
San Diego's Gaslamp Quarter features a vibrant mix of Victorian architecture, museums, art galleries, and theatres, as well as trendy dining and nightlife spots. It covers over 16 blocks in the city's downtown area, and is a short walk from Petco Park, Horton Plaza and San Diego Convention Center. Daily tours are available for those who want to learn about Gaslamp Quarter's centuries-old history, including a Friday evening walking tour with a guide sharing creepy facts and ghostly encounters.
地點: Gaslamp Quarter, San Diego, CA 92101, USA
相片由 Bernard Gagnon 提供 (CC BY-SA 3.0) 經修改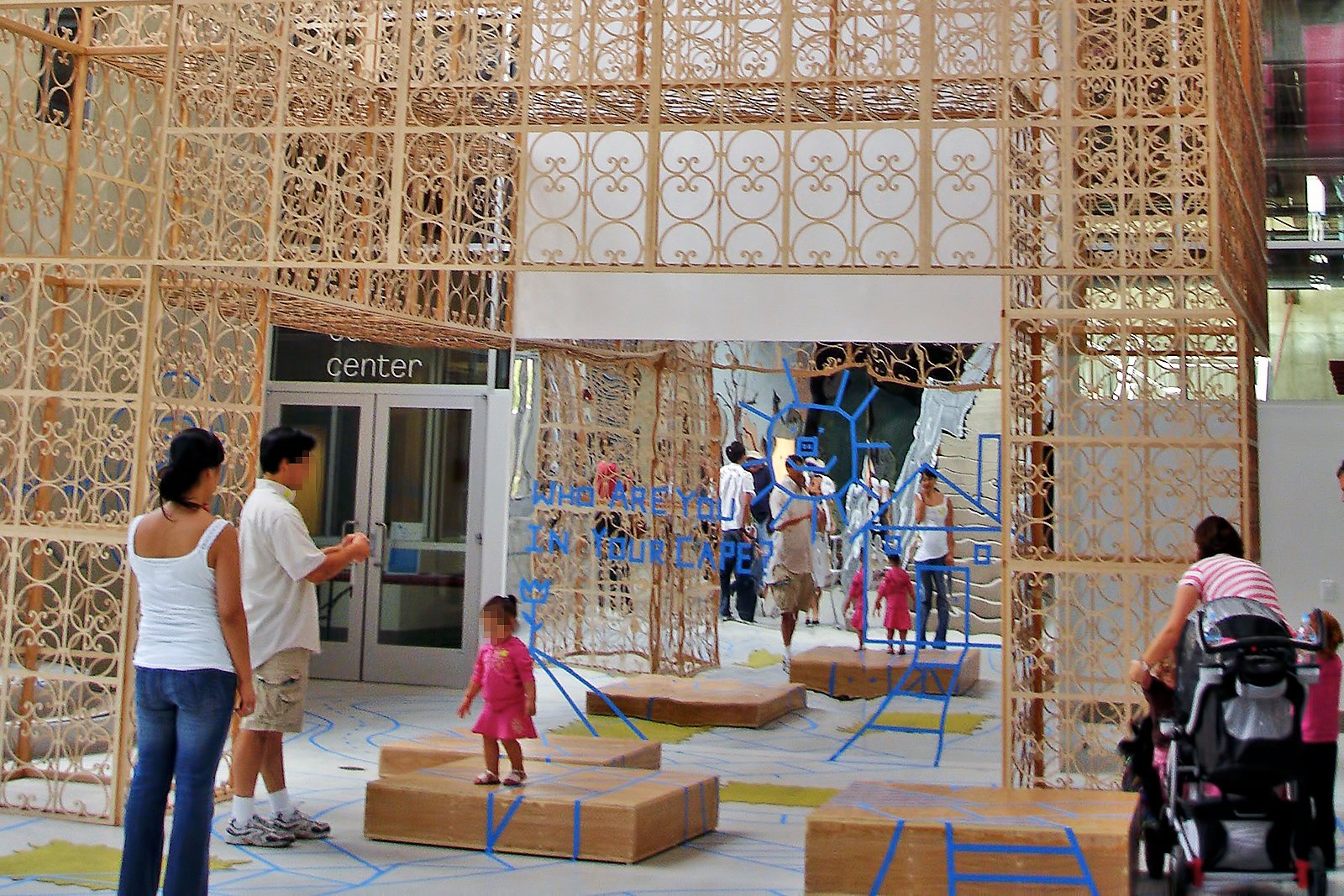 New Children's Museum
Paint a picture on a vintage car at this interactive museum
San Diego's New Children's Museum is an interactive space for children to create artwork in a fun way. The 3-storey building features plenty of hands-on art installations, playgrounds, climbing gyms, and learning studios. Popular activities include creating clay art, painting on vintage cars, and dressing up in colourful costumes. The littles ones can also get in touch with nature by spending time at the museum's garden, which features a car made with repurposed materials.
地點: 200 W Island Ave, San Diego, CA 92101, USA
開放時間: Monday, Wednesday – Saturday from 9.30am to 4pm, Sunday from 11am to 4pm (closed on Tuesdays)
電話: +1 619-233-8792
相片由 Omar Bárcena 提供 (CC BY 2.0) 經修改