10 Things to Do With Your Family in Denver
Denver's Family-Friendly Places
Denver has plenty of family-friendly places for your little ones to enjoy throughout your holiday. Its beautiful parks and gardens offer hours of outdoor fun, such as kayaking, jogging, and cycling, as well as relaxing under a tree and sharing a picnic with the whole family.
Get up close with animals from all over the world by spending a day at the city zoo or aquarium, where you get to enjoy animal feedings, keeper talks, and zookeeper experiences. For those who prefer to stay indoors, downtown Denver is where you can find interactive museums with unique exhibits and workshops that suit visitors of all ages. Read on for our guide on things to do with your family in Denver.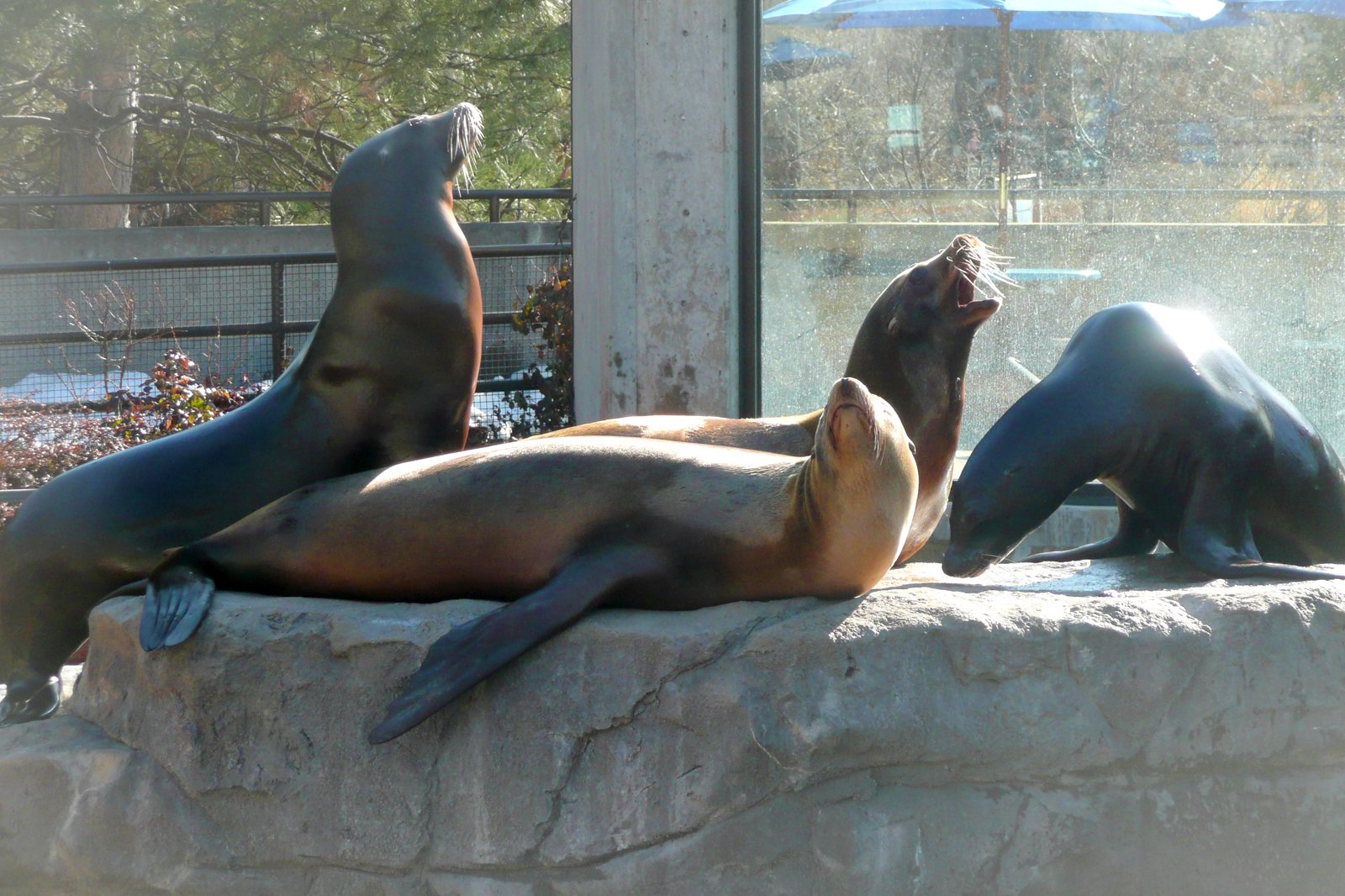 Denver Zoo
Enjoy sea lion demonstrations at the Northern Shores exhibit
Denver Zoo houses over 4,000 animals of 700 species, many of which are endangered. Kids can spend time at the Endangered Species Carousel or explore Pachyderm Park on a mini train for about $2 per ride. Must-visit exhibits here include the 10-acre Toyota Elephant Passage, the Northern Shore for its sea lion demonstrations, and the Feline House, which is home to Amur tigers and leopards, hyenas, and snow leopards. Daily animal feedings and wildlife encounter experiences are also available at Denver Zoo.
地點: 2300 Steele St, Denver, CO 80205, USA
開放時間: Daily from 9am to 4pm
電話: +1 720-337-1400
相片由 Dave & Margie Hill / Kleerup 提供 (CC BY-SA 2.0) 經修改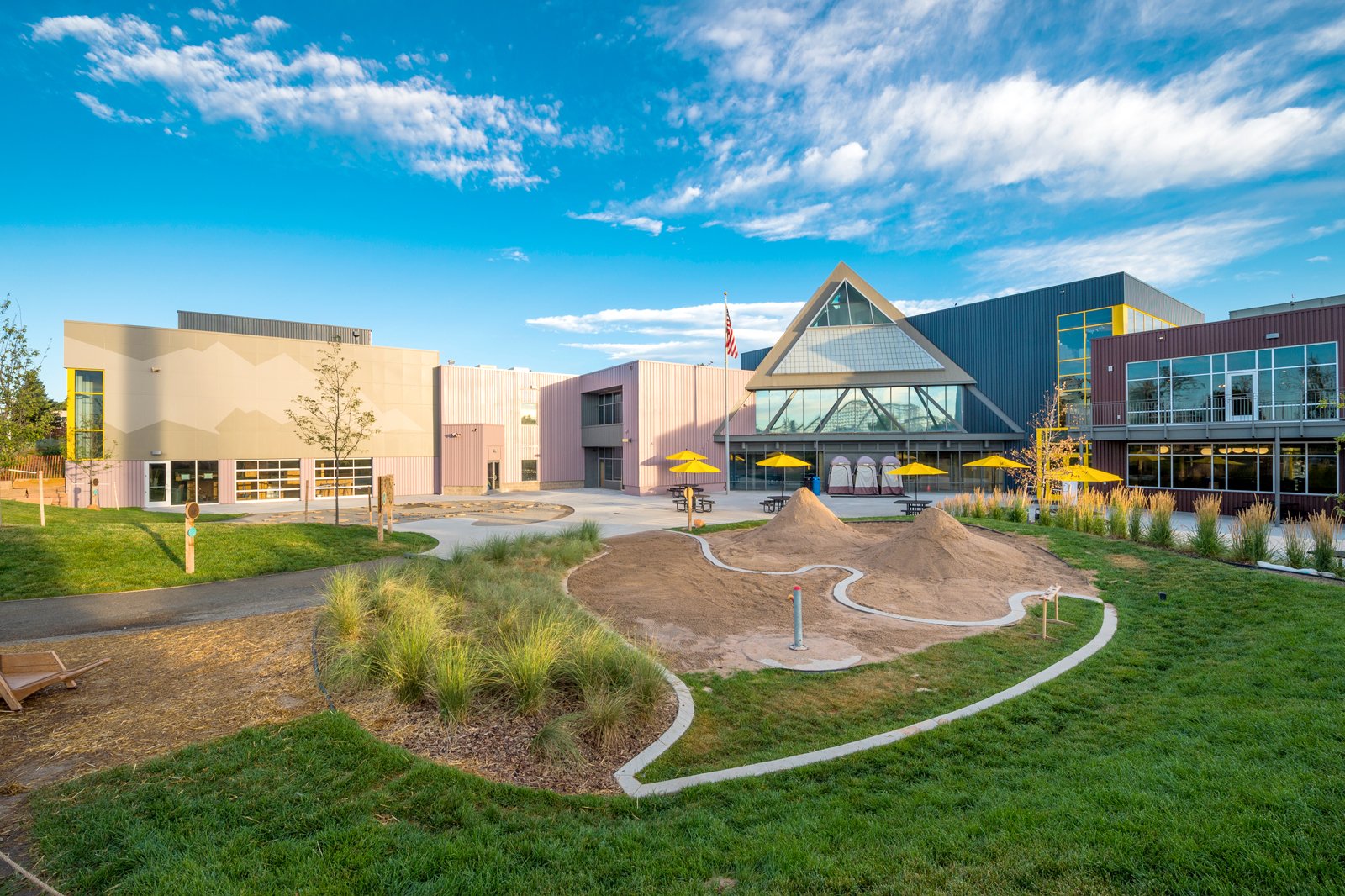 Children's Museum of Denver
Enjoy the Colorado view from a mountain gondola
The Children's Museum of Denver is an interactive playscape that's popular among families. Kids get to take on adult roles through workshops, such as running a veterinary clinic, becoming a firefighter, and shopping at a market. Visitors age 4 and above can enjoy panoramic views of Denver and the Rockies at Altitude, a lookout point that's accessible via a gondola ride and a monkey bridge. Tickets to the Children's Museum of Denver cost around $12 for 1-year olds and $14 for visitors age 2 and above. If you visit the museum on the first Tuesday of the month, entrance is free between 4pm and 8pm.
地點: 2121 Children's Museum Dr, Denver, CO 80211, USA
開放時間: Monday – Friday from 9am to 4pm, Saturday – Sunday from 10am to 5pm
電話: +1 303-433-7444
相片由 ZoeO 提供 (CC BY-SA 4.0) 經修改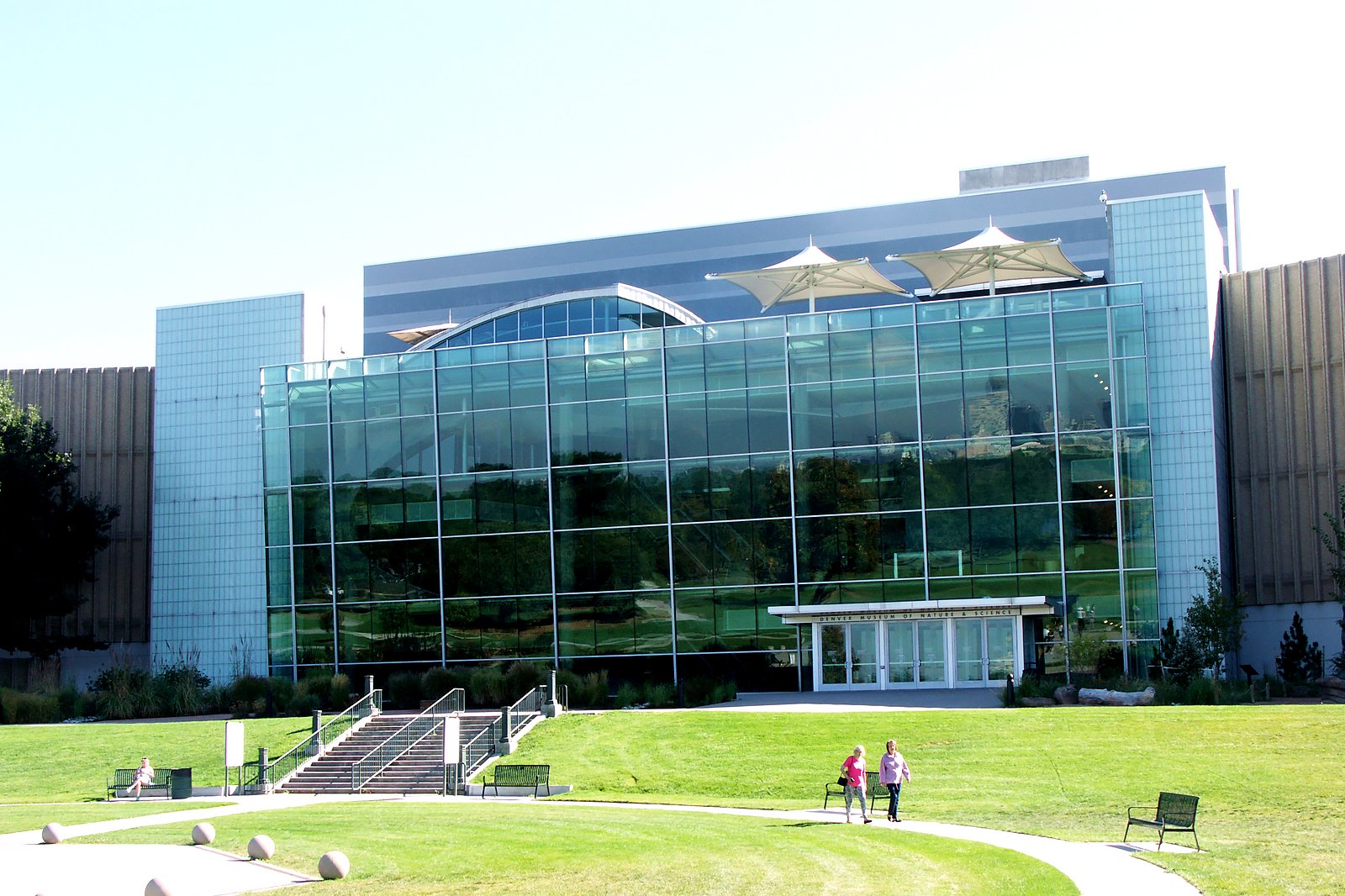 Denver Museum of Nature & Science
Excavate fossils in the Discovery Zone
The Denver Museum of Nature & Science is where you get to learn about natural history through interactive exhibits and family-friendly workshops. Located on Colorado Boulevard, it's within a 5-minute walk of the Denver Zoo and City Park. Check out the North American Indian Cultures exhibit, which displays reconstructed homes of native tribes and authentic artefacts such as handcrafted pottery, beadwork, and weavings. Families get to enjoy a variety of activities in The Discovery Zone, from digging for fossils to riding in a kid-sized shuttle flight deck.
地點: 2001 Colorado Blvd, Denver, CO 80205, USA
開放時間: Daily from 9am to 5pm
電話: +1 303-370-6000
相片由 ChristianeB 提供 (CC BY-SA 4.0) 經修改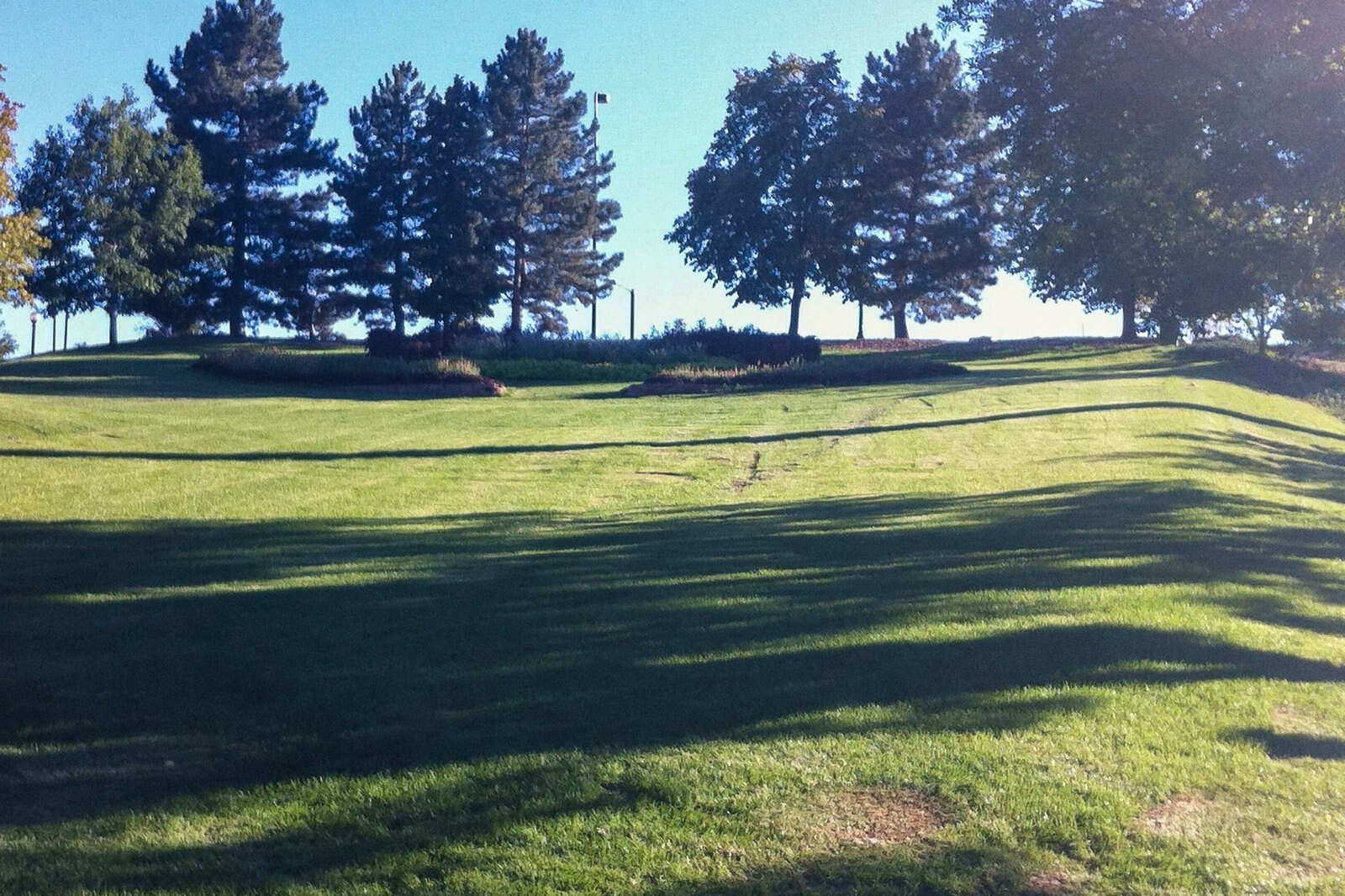 Confluence Park
Enjoy the greenery in the Colorado sun
Confluence Park is known for its white-water features, where you get to enjoy activities such as kayaking and tubing in downtown Denver. There are biking and hiking trails that run along Cherry Creek and the South Platte River, as well as baseball courts and football fields within this urban park. You can also hop on the Denver Trolley for a 30-minute scenic ride along South Platte River. Confluence Park is just a 10-minute walk from notable landmarks such as the Children's Museum of Denver, Museum of Contemporary Art Denver, and Downtown Aquarium.
地點: 2250 15th St, Denver, CO 80202, USA
電話: +1 720-913-1311
相片由 Enderandpeter 提供 (CC BY-SA 3.0) 經修改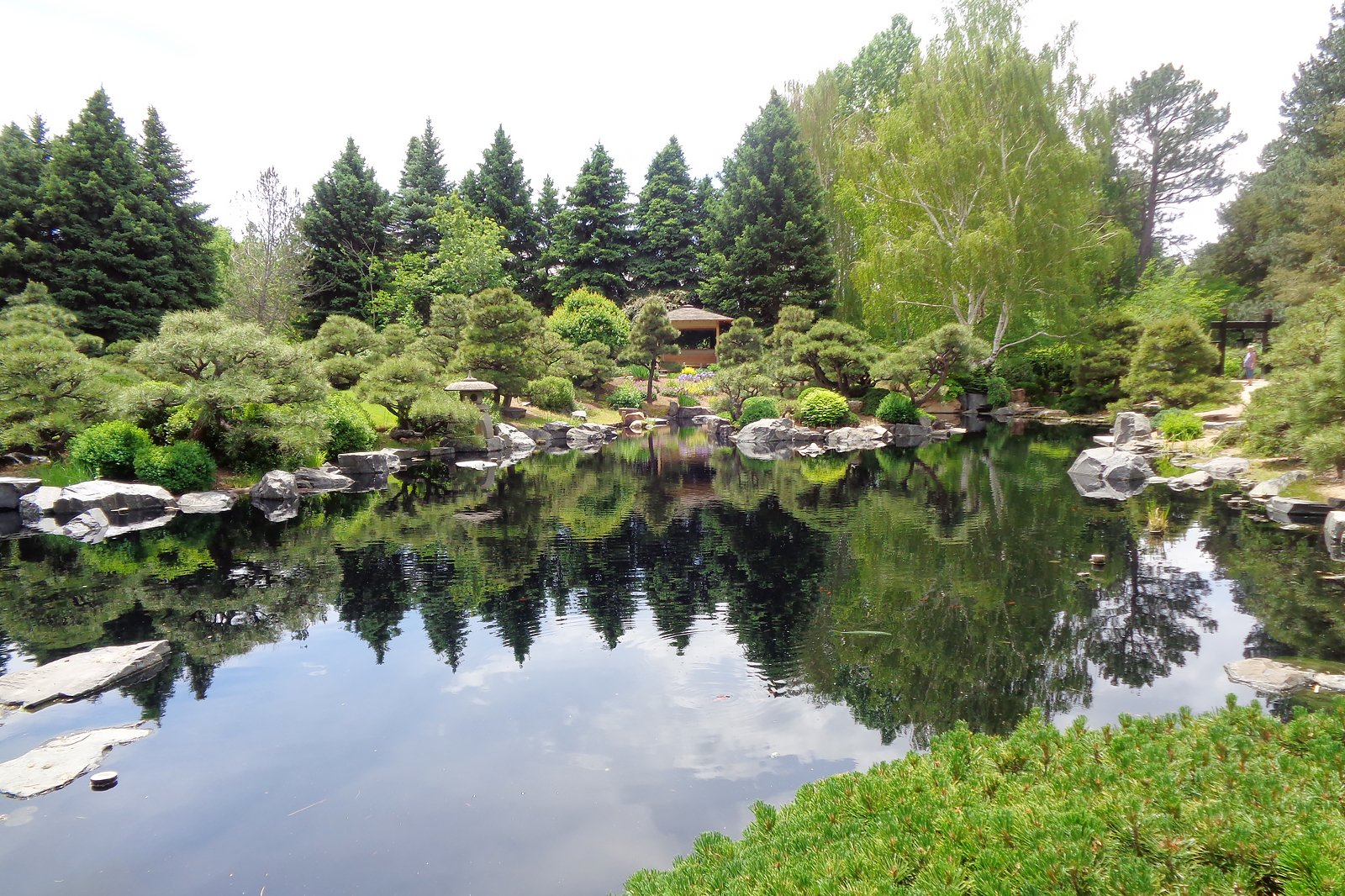 Denver Botanic Gardens
Get lost in 24 acres of nature
Denver Botanic Gardens truly are a sight for sore eyes. With 50 gardens, it's easy to lose track of time while meandering through the vast greenery. There's a variety of environments, from a Japanese garden to a South African one. You can also enjoy art sculptures dispersed throughout the gardens. It's said that the gardens are enjoyable in any season, so be sure to keep this on your list year-round. Before visiting the gardens, check if any festivals or events are on as this is another way to really enjoy the grounds.
地點: 1007 York Street, Denver, CO 80206, USA
開放時間: Daily from 9am to 8pm
電話: +1 720-865-3500
相片由 Sarbjit Bahga 提供 (CC BY-SA 4.0) 經修改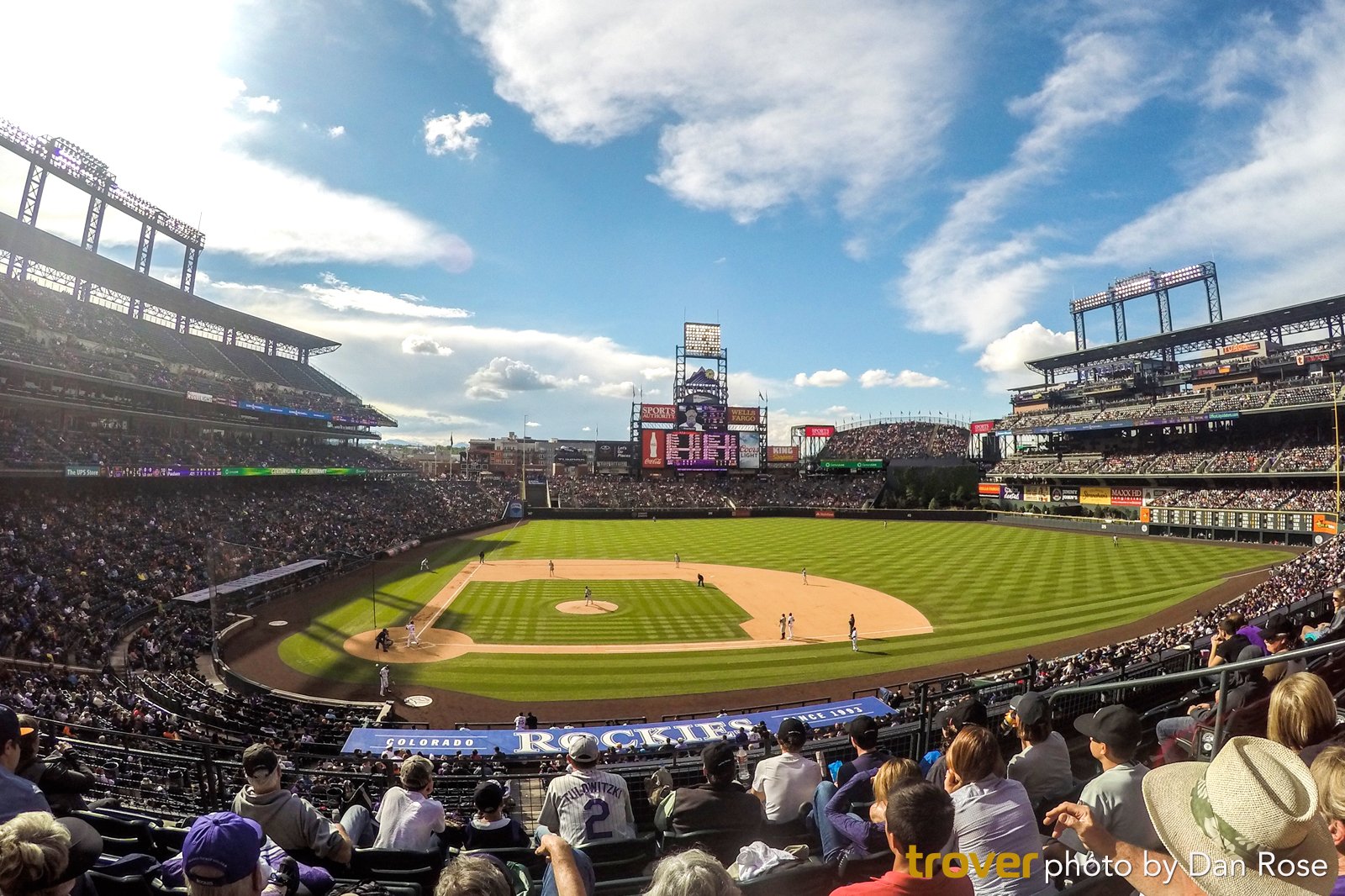 Coors Field
Join a guided tour of this premier ballpark
Settle down for a delightful view of the mountains and some baseball at Coors Field. Located in LoDo district, The Rooftop deck gives you the best views in the stadium. At the centre of The Rooftop is the Tavern Ballpark – a bar at exactly one mile above sea level. The bar itself is 52 ft 10 in long, with 52 craft beers on tap. Just to top it off, Coors Field does some of Denver's best Rocky Mountain oysters, which is a local delicacy of fried bull testicles (yum).
地點: 2001 Blake Street, Denver, CO 80205, USA
電話: +1 303-292-0200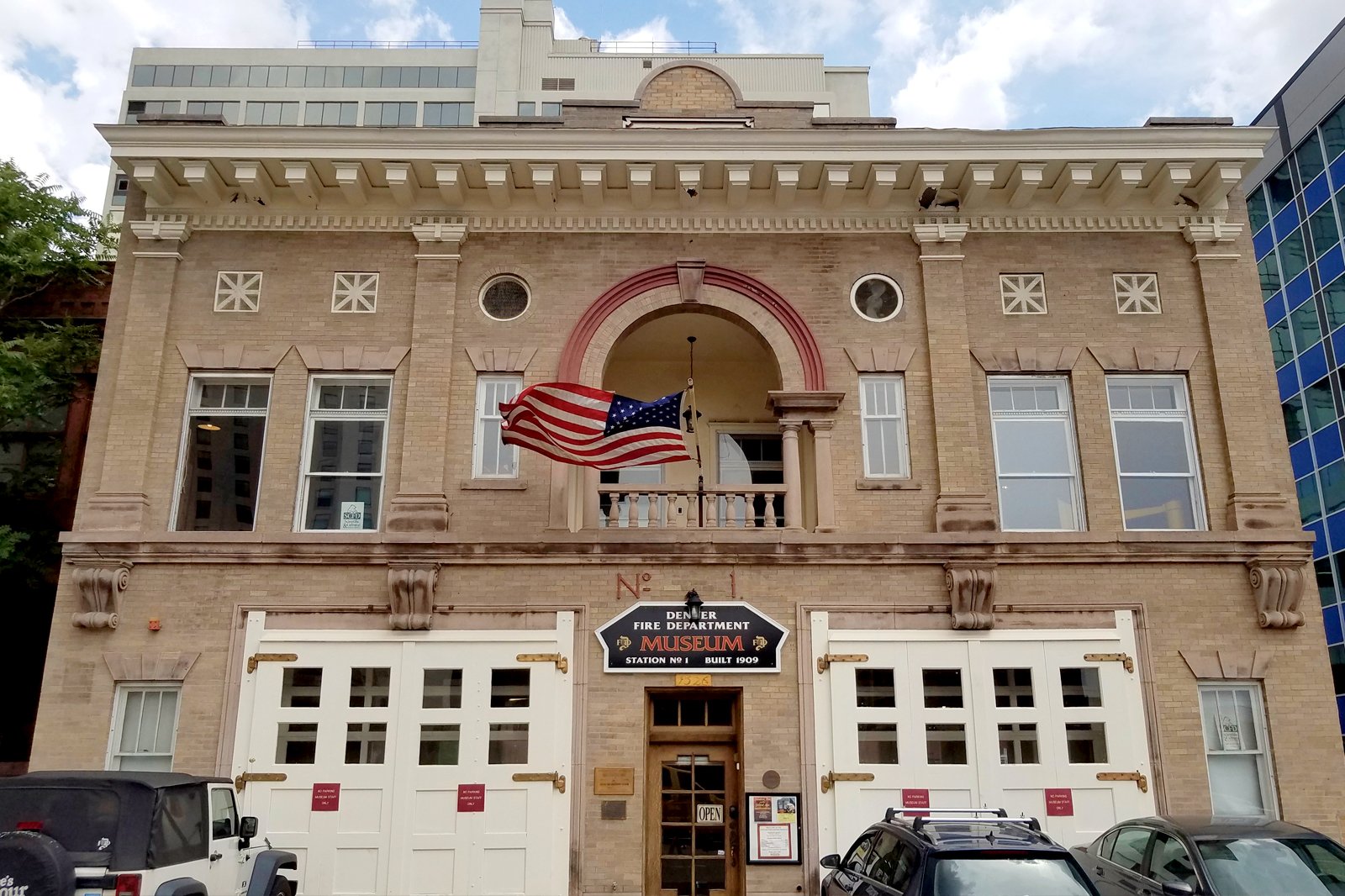 Denver Firefighters Museum
Let your little ones learn how to be a firefighter for the day
The Denver Firefighters Museum, located within a fire station which dates back to 1909, displays more than 30,000 artefacts related to the history of firefighting. There are several galleries with hands-on displays for young visitors, such as a kid-friendly pole and fire truck, authentic firefighting tools, and child-size firefighting uniforms. Tickets to the Denver Firefighters Museum cost about $9 for adults and $6 for children between 5 and 13 years old.
地點: 1326 Tremont Pl, Denver, CO 80204, USA
開放時間: Monday – Saturday from 10am to 4pm (closed on Sundays)
電話: +1 303-892-1436
相片由 Craig Talbert 提供 (CC BY 2.0) 經修改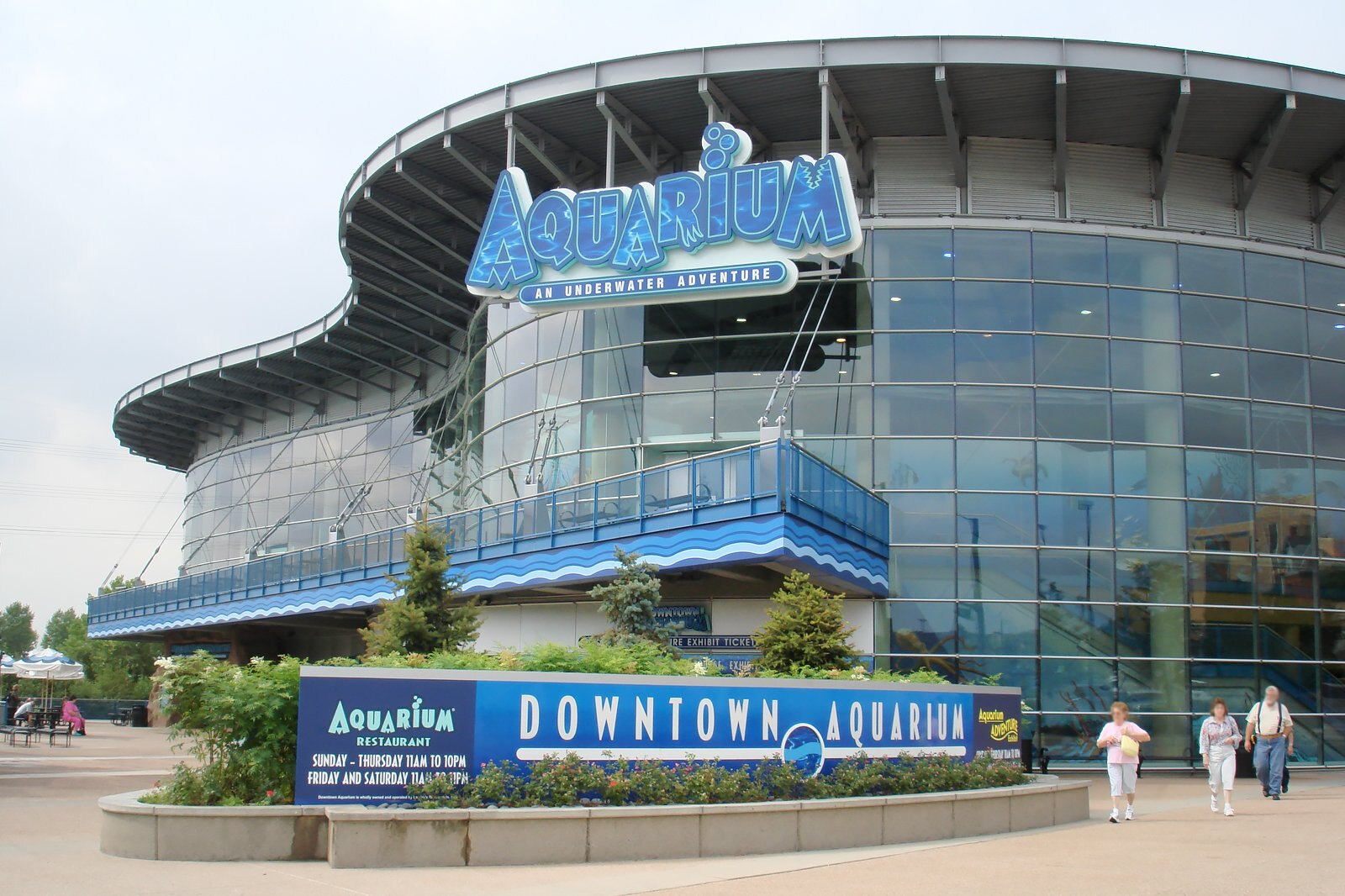 Downtown Aquarium
Watch mermaids swimming with barracudas, stingrays and sharks
Downtown Aquarium is where you can enjoy a variety of activities and impressive displays of marine life from all over the world. Among the many animals on display are stingrays, sharks, eels, and sea turtles. The aquarium hosts family-friendly programmes, such as becoming marine biologists and zoologists for a day, as well as snorkelling and shark cage experiences. You also get to watch music-choreographed mermaid shows at the Under the Sea Exhibit.
地點: 700 Water St, Denver, CO 80211, USA
開放時間: Sunday – Thursday from 10am to 9pm, Friday – Saturday from 10am to 9.30pm
電話: +1 303-561-4450
相片由 Stilfehler 提供 (CC0 1.0) 經修改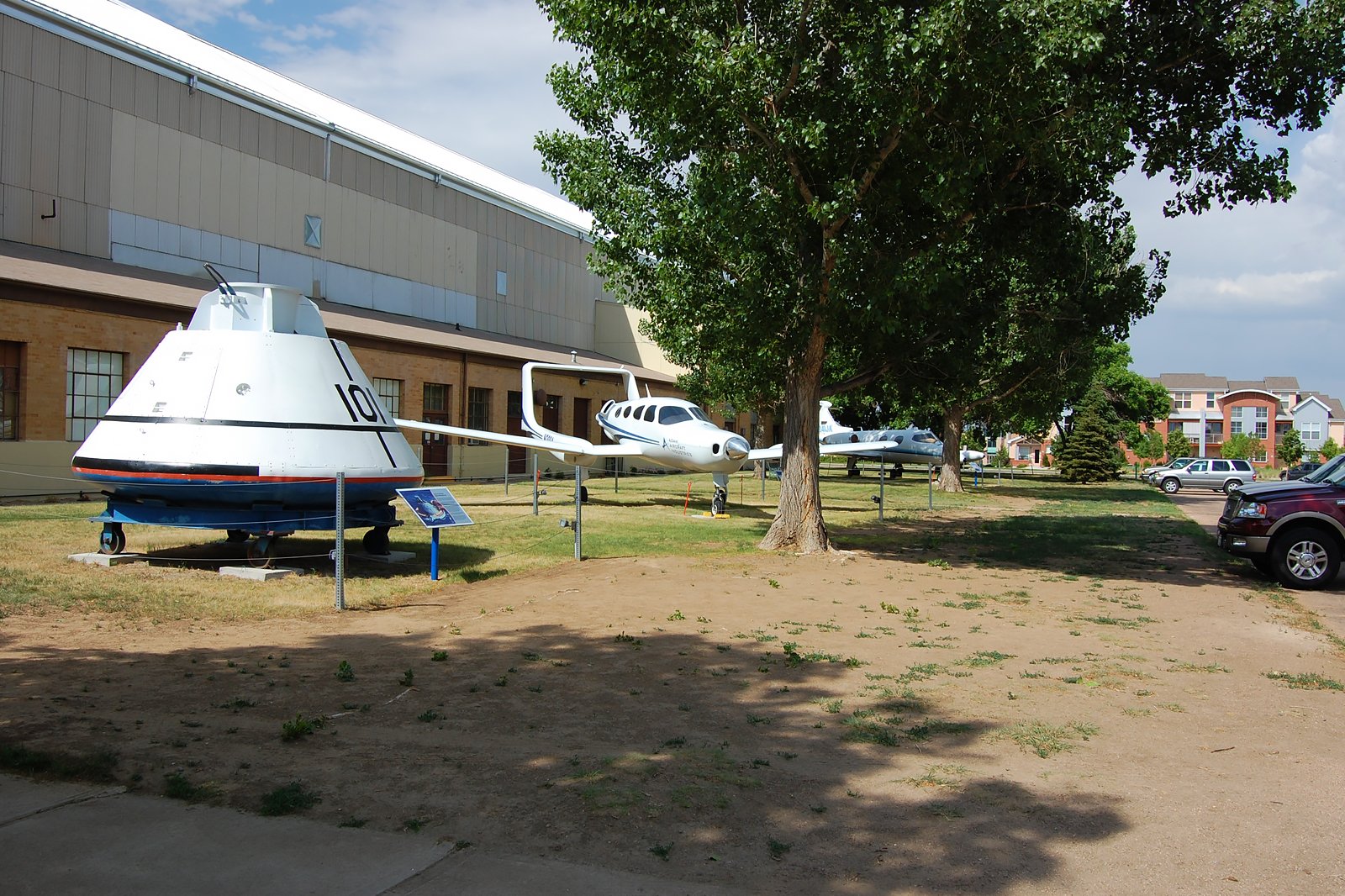 Wings Over the Rockies Air & Space Museum
Fly up to 14 aircraft with a full-motion MaxFlight simulator
The Wings Over the Rockies Air & Space Museum displays over 50 planes and permanent exhibits about prominent aviation figures. A must-see is the Amelia Earhart gallery, where you can see various artefacts and equipment used during her flying expeditions. Flight simulators let young visitors try their hand at flying over a dozen aircrafts or riding rollercoasters for about $7.50 per ride.
地點: 7711 E Academy Blvd, Denver, CO 80230, USA
開放時間: Monday – Friday from 10am to 5pm, Sunday from 12pm to 5pm (closed on Saturdays)
電話: +1 303-360-5360
相片由 Vincent Lape 提供 (CC BY 2.0) 經修改
Denver Trolley
Learn about the history of Denver on this streetcar tour
Riding the Denver Trolley is a family-friendly way of sightseeing in downtown Denver. These open-air streetcars depart from Confluence Park, travelling along the South Platte Greenway to popular landmarks such as Mile High Stadium, Children's Museum of Denver, and Downtown Aquarium. The trolley is also fitted with an audio guide that details the history of Denver. Tickets are relatively affordable as they cost about $5 for adults and $2 for children between 4 and 12 years old.
地點: 1400 Water Street, Denver, CO 80202, USA
開放時間: Monday, Thursday – Sunday from 11am to 5pm (hours may vary. Closed on Tuesdays and Wednesdays)
電話: +1 303-458-6255