11 Things to Do With Your Family in Anaheim
Anaheim's Family-Friendly Places
Home to the iconic Disneyland and dozens of amusement parks, Anaheim is a city that's practically made for families. Kids and adults get to ride hundreds of attractions inspired by popular films, meet their favourite characters, and enjoy parades and live acts throughout their visit.
Escape the crowd by venturing out to the beach or nature reserve, both of which offer plenty of outdoor activities that are suitable for all ages. Families are also spoiled for choice with Anaheim's kid-friendly activities, from indoor rock-climbing to go-kart racing. Fill your holiday with fun-filled activities by checking out our guide to Anaheim's family-friendly places.
Disneyland Park
Meet your favourite Disney princesses in the Royal Hall
Disneyland Park, built in 1955 by Walt Disney, features 8 themed areas that are packed with rides, colourful characters, live music, and street parades. Located on Disneyland Drive, it's one of the largest theme parks in the world. Thrill seekers can enjoy exhilarating rides at the Haunted Mansion, Pirates of the Caribbean, and Space Mountain, while families with young kids can explore the Sleeping Beauty Castle and meet Disney princesses at the Royal Hall.
地點: 1313 Disneyland Dr, Anaheim, CA 92802, USA
開放時間: Monday – Thursday from 8am to midnight, Friday – Saturday from 9am to midnight, Sunday from 8am to midnight
電話: +1 714-781-4636
Universal Studios Hollywood
Drink butterbeer at The Wizarding World of Harry Potter
Universal Studios Hollywood features many themed rides that are inspired by Hollywood blockbusters such as Fast & Furious, Jurassic Park, and Transformers. The Wizarding World of Harry Potter is where fans of the famous films can explore many parts of Hogwarts, such as the Defence against the Dark Arts classroom, Dumbledore's office, and the Room of Requirement. The Studio Tour is a popular attraction at Universal Studios Hollywood as you get to visit original movie sets, including The Bates Motel from Psycho and the town square from Back to the Future.
地點: 100 Universal City Plaza, Universal City, CA 91608, USA
開放時間: Daily from 9am to 10pm
電話: +1 800-864-8377
Disney California Adventure Park
Ride the Pixar-themed Ferris wheel
Disney California Adventure Park offers plenty of adrenaline-filled rides, from simulated hang gliders to rope bridges surrounded by evergreen trees. Located in Disneyland Drive, you get to experience Walt Disney's life back in 1923 by enjoying a trolley ride through Buena Vista Street, a vibrant walking street that's filled with Art Deco buildings, retro restaurants, and cafés. The Pixar Pier features classic rides, such as midway games, a roller coaster, a carousel, and a Ferris wheel decorated with characters from The Incredibles, Inside Out, and Toy Story.
地點: 1313 Disneyland Dr, Anaheim, CA 92802, USA
開放時間: Monday – Tuesday from 9am to 9pm, Wednesday – Saturday from 9am to 10pm, Sunday from 8am to 10pm
電話: +1 714-781-4565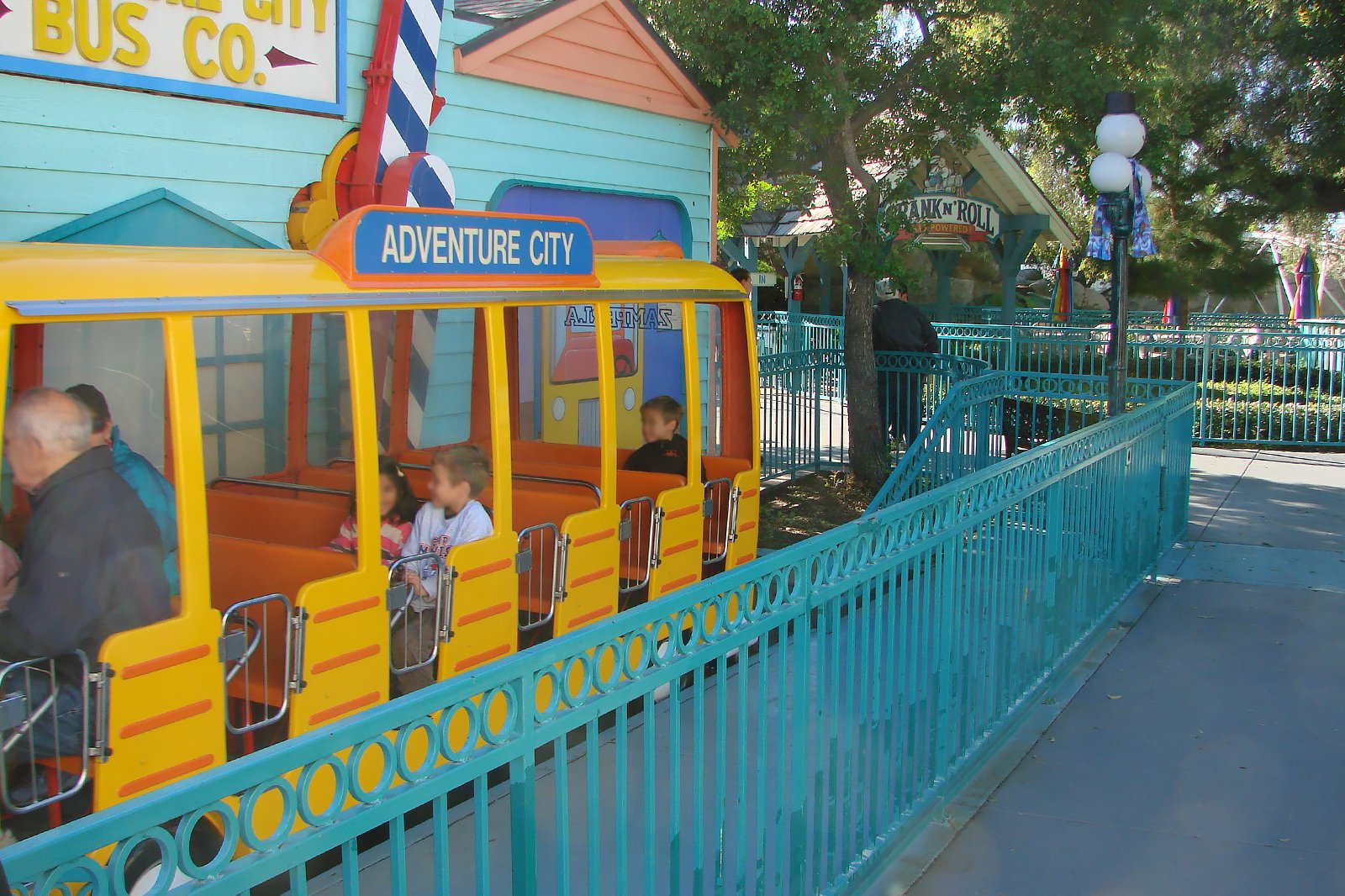 Adventure City
Play with rabbits, chickens, and sheep at the petting farm
Adventure City, on South Beach Boulevard, is one of Anaheim's most visited theme parks. It dates back to 1994 and features about 15 themed rides, live shows, and activities for visitors of all ages. The theme park's centrepiece is an elegant 1940s carousel with 20 wooden horses and benches. Visitors aged 4 and above can climb a 7-metre-tall rock climbing tower, while younger visitors can cuddle with rabbits, chickens, and sheep at the petting farm. Tickets to Adventure City cost about $20 for unlimited access to all rides and shows, except the climbing wall and arcade.
地點: 1238 S Beach Blvd, Anaheim, CA 92804, USA
開放時間: Monday – Thursday from 10am to 5pm, Friday from 10am to 7pm, Saturday – Sunday from 11am to 8pm
電話: +1 714-236-9300
相片由 Jeremy Miles 提供 (CC BY 2.0) 經修改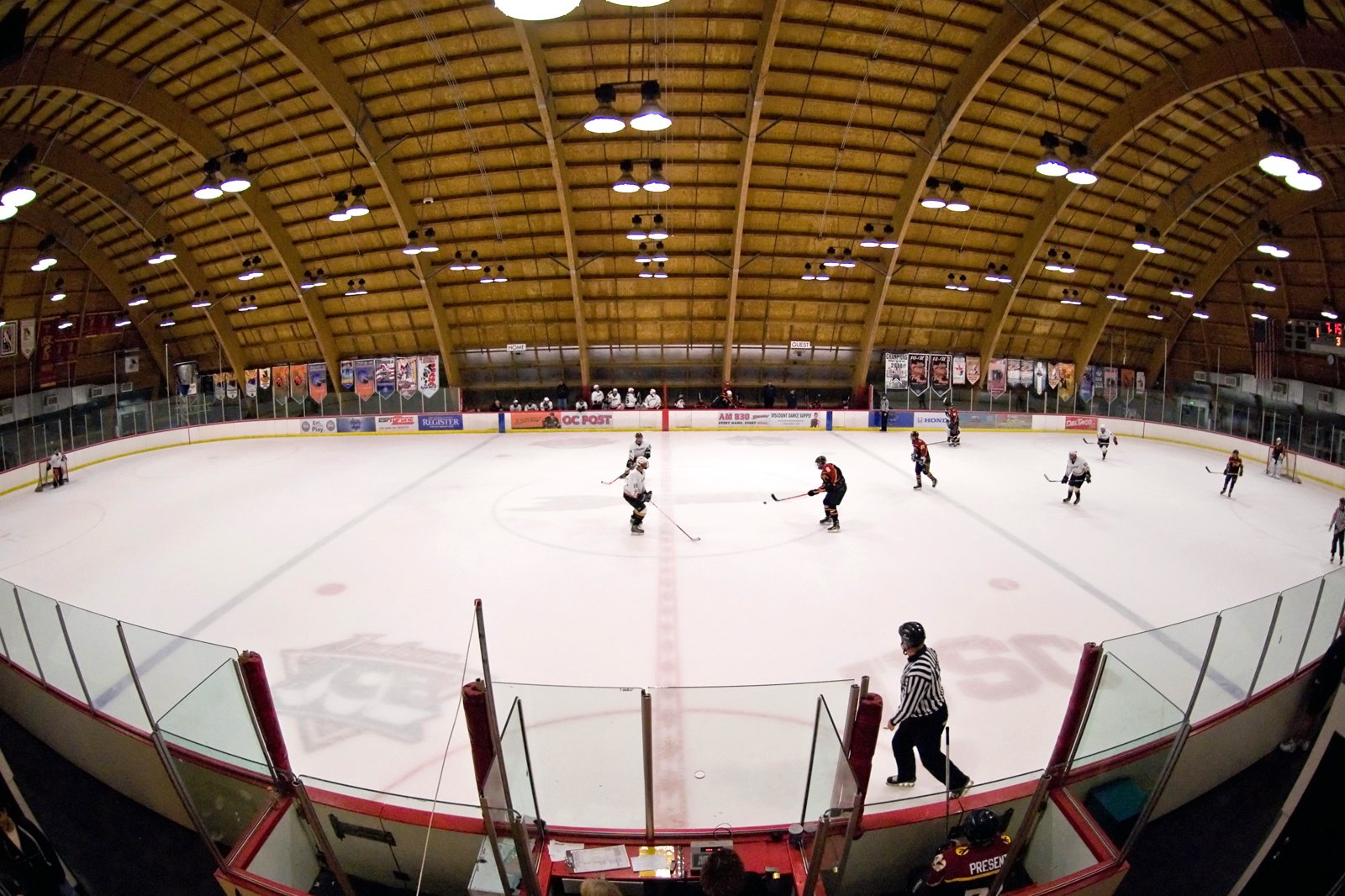 Anaheim Ice
Enjoy a free class with the Anaheim Ducks Learn to Play Hockey programme
Anaheim Ice is an indoor skating rink that offers youth ice hockey programmes for visitors age 4 and above. It's also the official practice rink for the Anaheim Ducks and the University of Southern California club hockey teams. If your kids are new to ice hockey, the Anaheim Ducks Learn to Play Hockey programme offers a free 4-week course with equipment such as shin guards, helmets, and jersey. If the little ones aren't planning to go pro anytime soon, they can watch professional ice hockey and figure skating competitions during their visit. Daily public skating sessions are available every two hours.
地點: 300 W Lincoln Ave, Anaheim, CA 92805, USA
開放時間: Monday – Thursday from 11.30am to 5.30pm, Friday – Saturday from 11.30am to 11:30pm, Sunday from 1pm to 3pm
電話: +1 714-535-7465
相片由 mark6mauno 提供 (CC BY-SA 2.0) 經修改
Play a round of laser tag
Work together to escape from a locked room in 45 minutes
Laser Quest, located in Fullerton Town Center, offers a family-friendly laser tag experience with thrilling music, lights, and fog. A mission can accommodate over 30 people at a time, and lasts between 15 and 30 minutes. If your family loves mystery solving, try the Laser Key escape rooms. The themed rooms include escaping from a cellar, finding lost tickets at a robbed travel agency, or solving a series of puzzles to get out of detention early.
地點: Fullerton Town Center, 229 E Orangethorpe Ave, Fullerton, CA 92832, USA
開放時間: Monday – Thursday from 1pm to 9pm, Friday from 1pm to 11pm, Saturday from 11am to 11pm, Sunday from 12pm to 8pm
電話: +1 714-449-0555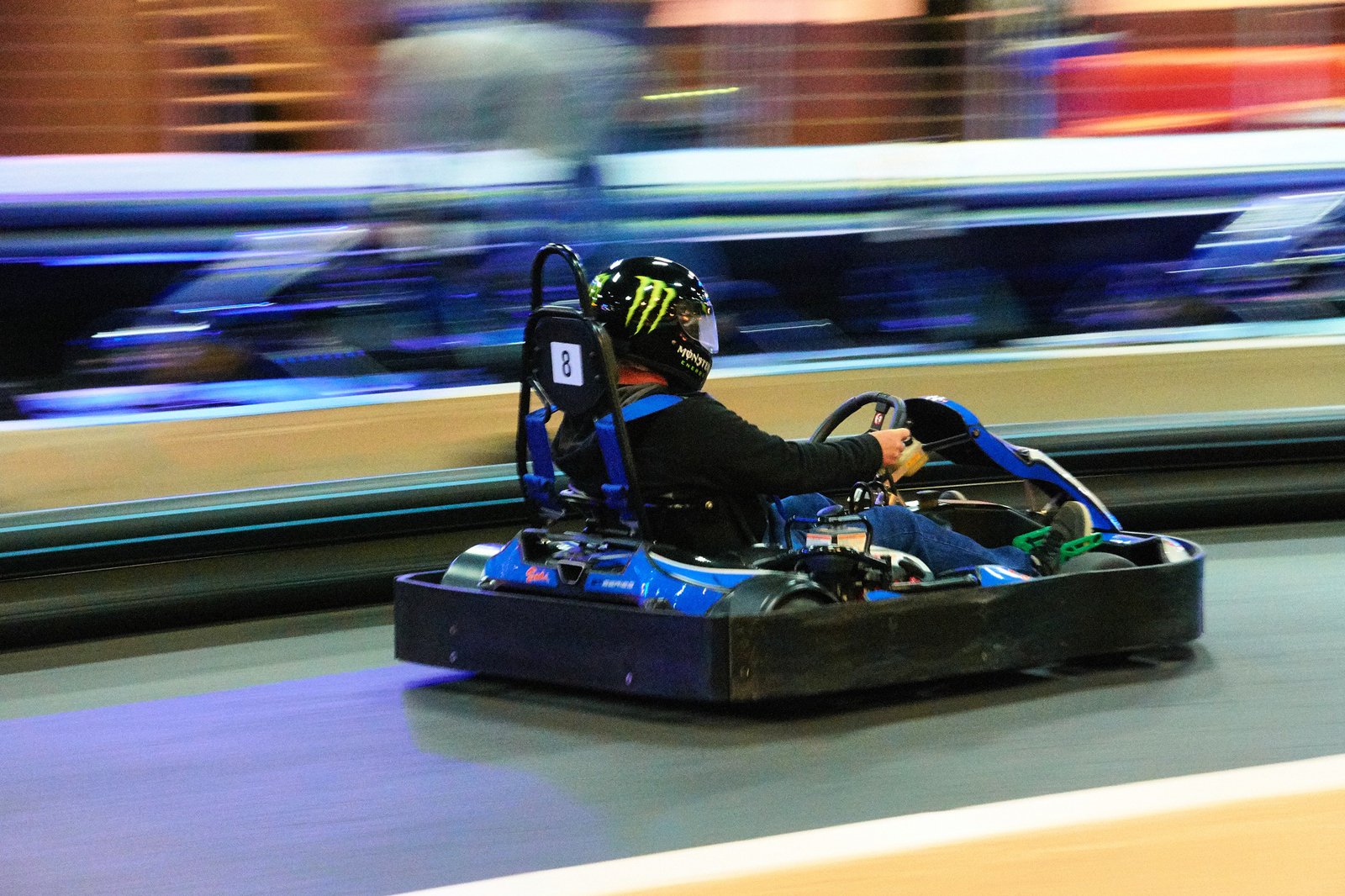 Enjoy go-kart racing
Check out racing memorabilia at this go-kart racing centre
K1 Speed Anaheim is an indoor go-kart racing centre that features high-speed go-karts for thrill-seeking kids. These vehicles have a maximum speed of up to 45 mph and accelerate to top speed almost instantly. The Arrive and Drive junior karting programme lets your little ones learn about on-track etiquette and racing skills such as drafting, overtaking, and throttle input. They get to race on high-performance electric go karts and receive printouts of their lap times afterwards.
地點: 1000 N Edward Ct, Anaheim, CA 92806, USA
開放時間: Monday – Thursday from 12pm to 10pm, Friday from 11am to 11pm, Saturday from 10am to midnight, 10am to 9pm
電話: +1 714-632-6999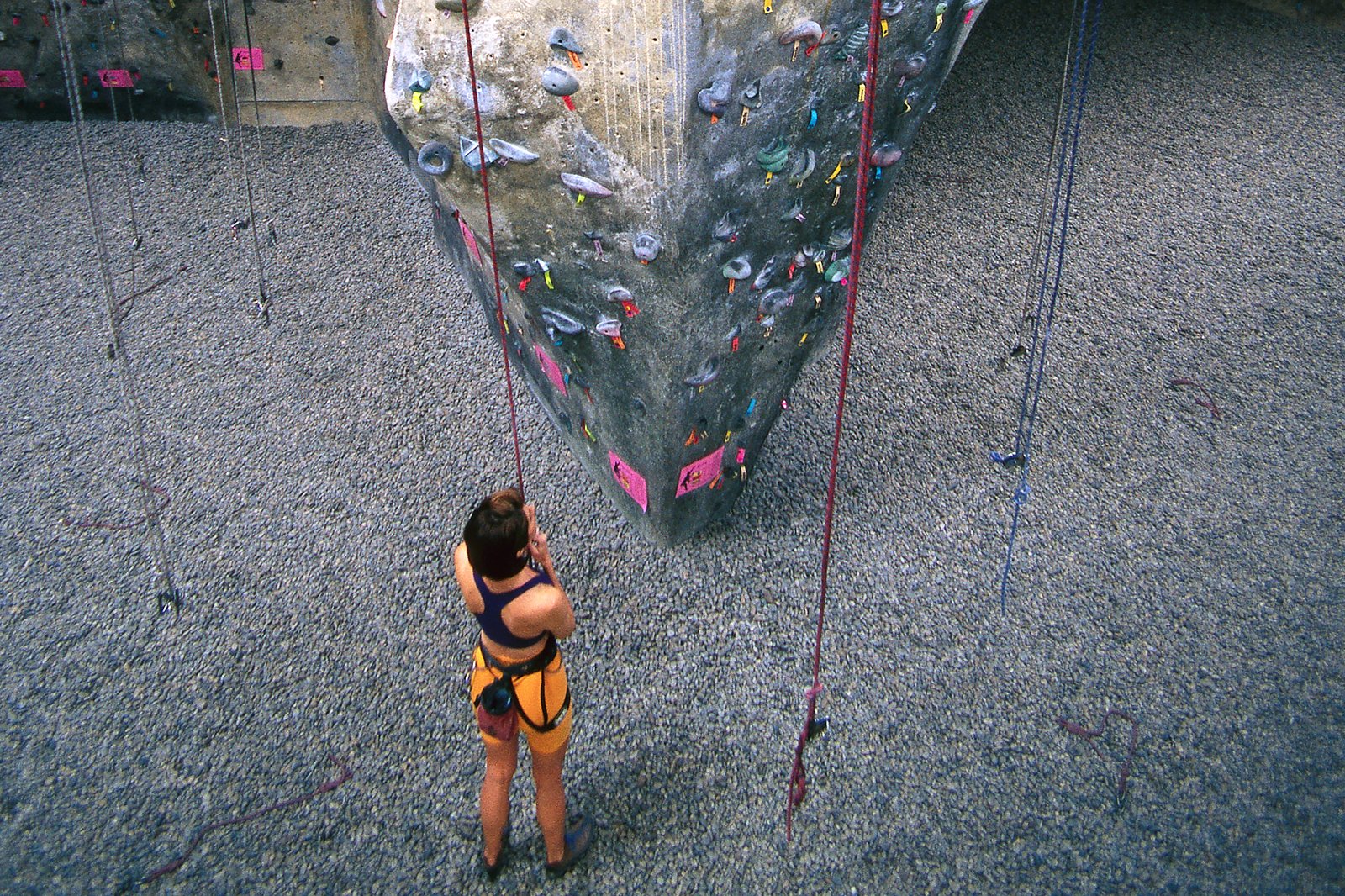 Rock City Climbing
Enjoy bouldering or top roping at this indoor climbing gym
Rock City Climbing features a variety of top roping and bouldering walls that suit all skill levels. Experienced climbers can test their skills with steep overhangs and without ropes, while novices can try the top roping routes with a harness and assistance from a belayer. Admission to Rock City Climbing costs around $15, and you're required to wear proper shoes to climb the walls. You get to rent climbing shoes for $5 and harnesses for $3.
地點: 5100 E La Palma Ave #108, Anaheim, CA 92807, USA
開放時間: Monday – Friday from 12pm to 10pm, Saturday from 10am to 8pm, Sunday from 10am to 6pm
電話: +1 714-777-4884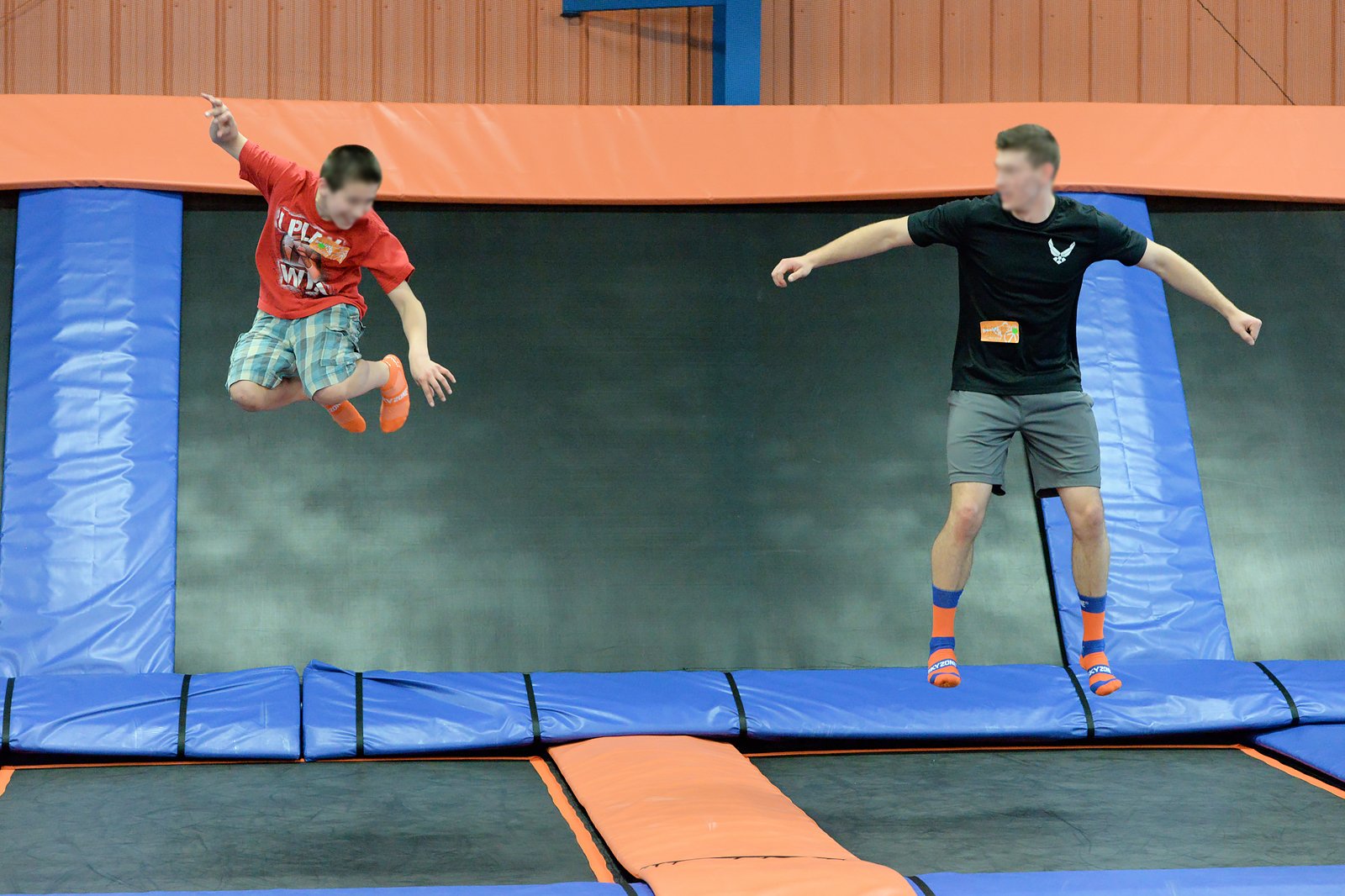 Jump on a giant trampoline at Sky Zone
Show off your freestyling skills on the wall-to-wall trampoline courts
Sky Zone is an indoor arena that features a variety of obstacle courses within its expansive wall-to-wall trampoline courts. The Warrior Course lets you test your agility, speed, and strength with over 10 challenging routes, while the Ultimate Dodgeball attracts sports enthusiasts looking to enjoy a fun time dodging attacks from the opposing team. There's a freestyling section where you can safely practise gravity-defying moves such as flips and summersaults.
地點: 1301 N Kellogg Dr, Anaheim, CA 92807, USA
開放時間: Sunday – Thursday from 10am to 10pm, Friday from 10am to midnight, Saturday from 9am to midnight
電話: +1 657-205-1100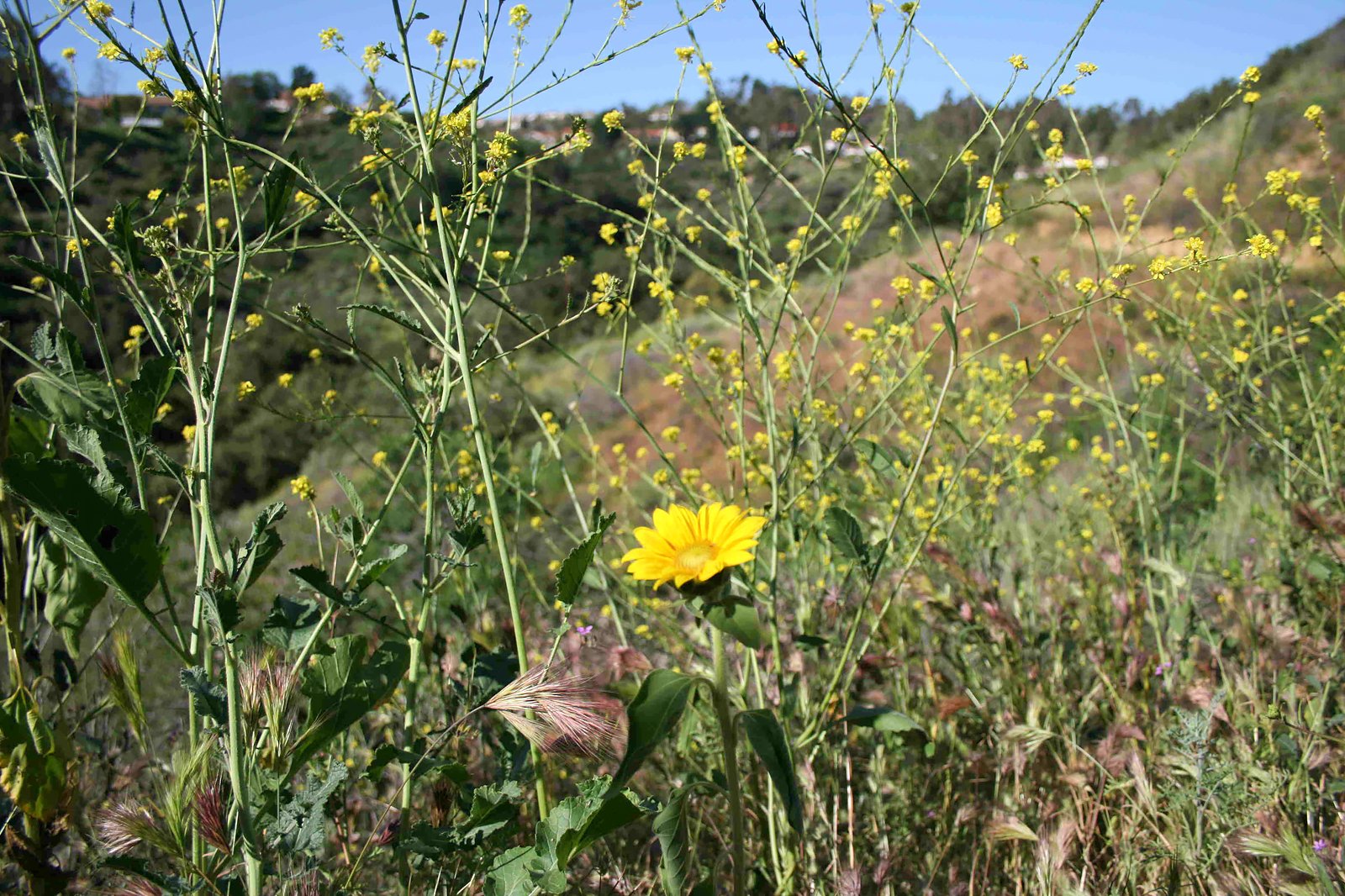 Go for a hike at Oak Canyon Nature Center
Join the hour-long tour of the nature reserve
Oak Canyon Nature Center is a 234,700 sq m nature reserve with 3 canyons and about 4 miles of trails that are suitable for hiking and jogging. The park is home to a variety of plants, including western poison oak, California buckwheat, and California live oak. Families can enjoy many activities, especially in summertime. The Discover Nature Family Program is an hour-long weekend hike through Oak Canyon Nature Center. It costs $5 per family, and includes a live animal demonstration by the park's naturalist.
地點: 6700 E Walnut Canyon Rd, Anaheim, CA 92807, USA
開放時間: Daily from 7am to 5.30pm
電話: +1 714-998-8380
相片由 David Lofink 提供 (CC BY 2.0) 經修改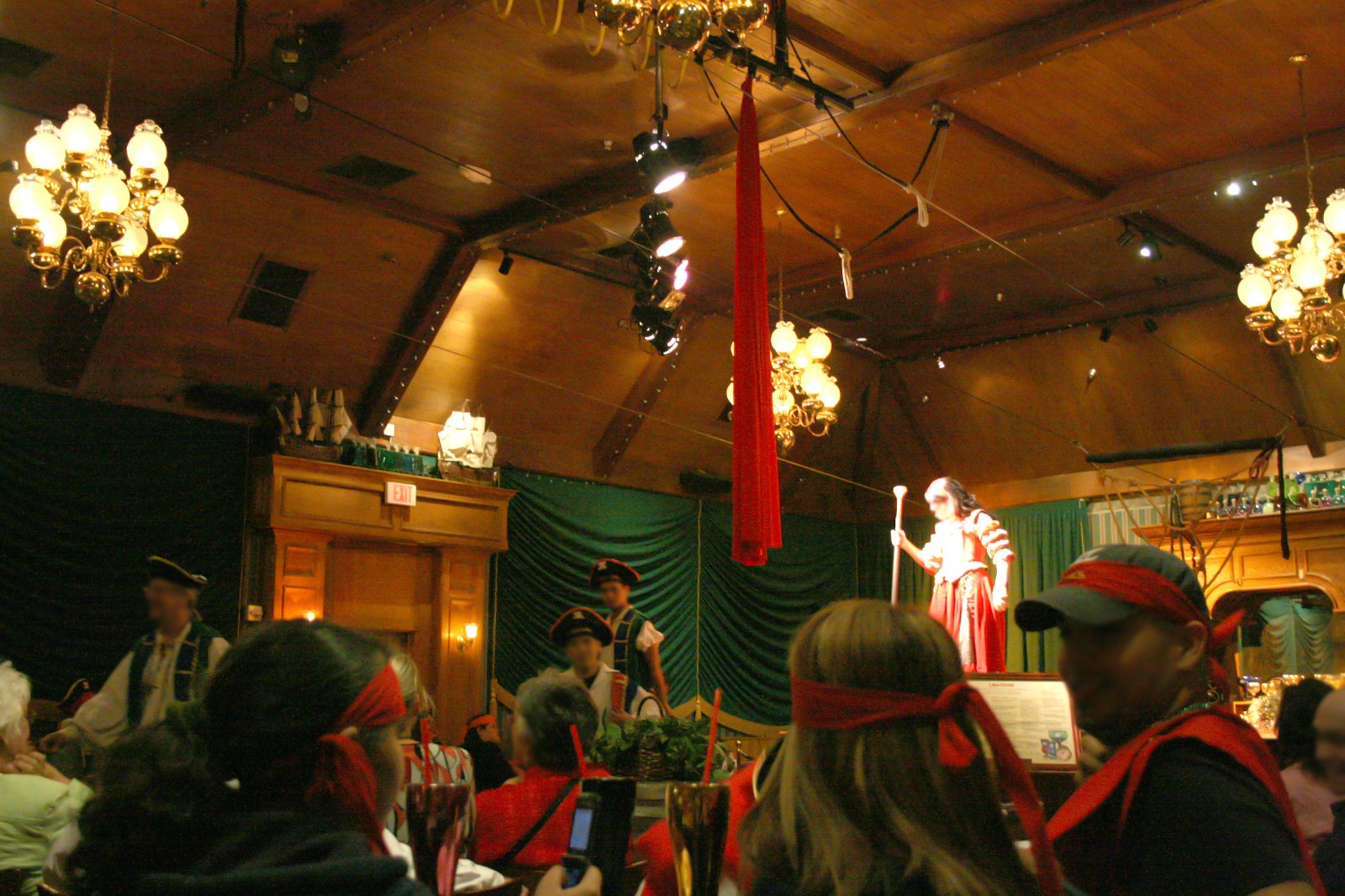 Dinner at a pirate-themed restaurant
Catch swashbuckling shows on a Spanish galleon
Pirates Dinner Adventure is where you can enjoy dinner with entertaining stage performances by (you guess it) swashbuckling pirates. The stage is a recreation of an 18th-century Spanish galleon, while actors are dressed up in elaborate pirate costumes. Each show is unique and features impressive stunts and musical numbers that will entertain the little ones. Admission to the Pirates Dinner Adventure cost around $61.95 for adults and $36 for children ages 3 to 11, inclusive of complimentary appetisers and a 5-course dinner.
地點: 7600 Beach Blvd, Buena Park, CA 90620, USA
開放時間: Monday – Friday from 9am to 9pm, Saturday from 9am to 9.30pm, Sunday from 9am to 8.30pm (shows at 7pm on Monday – Friday, 5pm and 8pm on Saturday, 3.30pm and 6.30pm on Sundays)
電話: +1 714-690-1497
相片由 Ashley Rehnblom 提供 (CC BY 2.0) 經修改