10 Free Things to Do in San Antonio
San Antonio for Budget Travellers
San Antonio has no shortage of free things to do for travellers with a small budget, thanks to the city's historical sites, rolling green hills, and multicultural neighbourhoods. If you're a fan of classical and contemporary art, take advantage of free admission days at museums such as McNay Art Museum, San Antonio Museum of Art, and DoSeum.
The San Antonio Missions National Historical Park is where you can find the iconic Alamo, which is free to visit all year round. Enjoy a stroll along the San Antonio River to explore more Spanish missions (now churches) within the UNESCO site. Make the most out of your vacation by checking out our guide to San Antonio for budget travellers.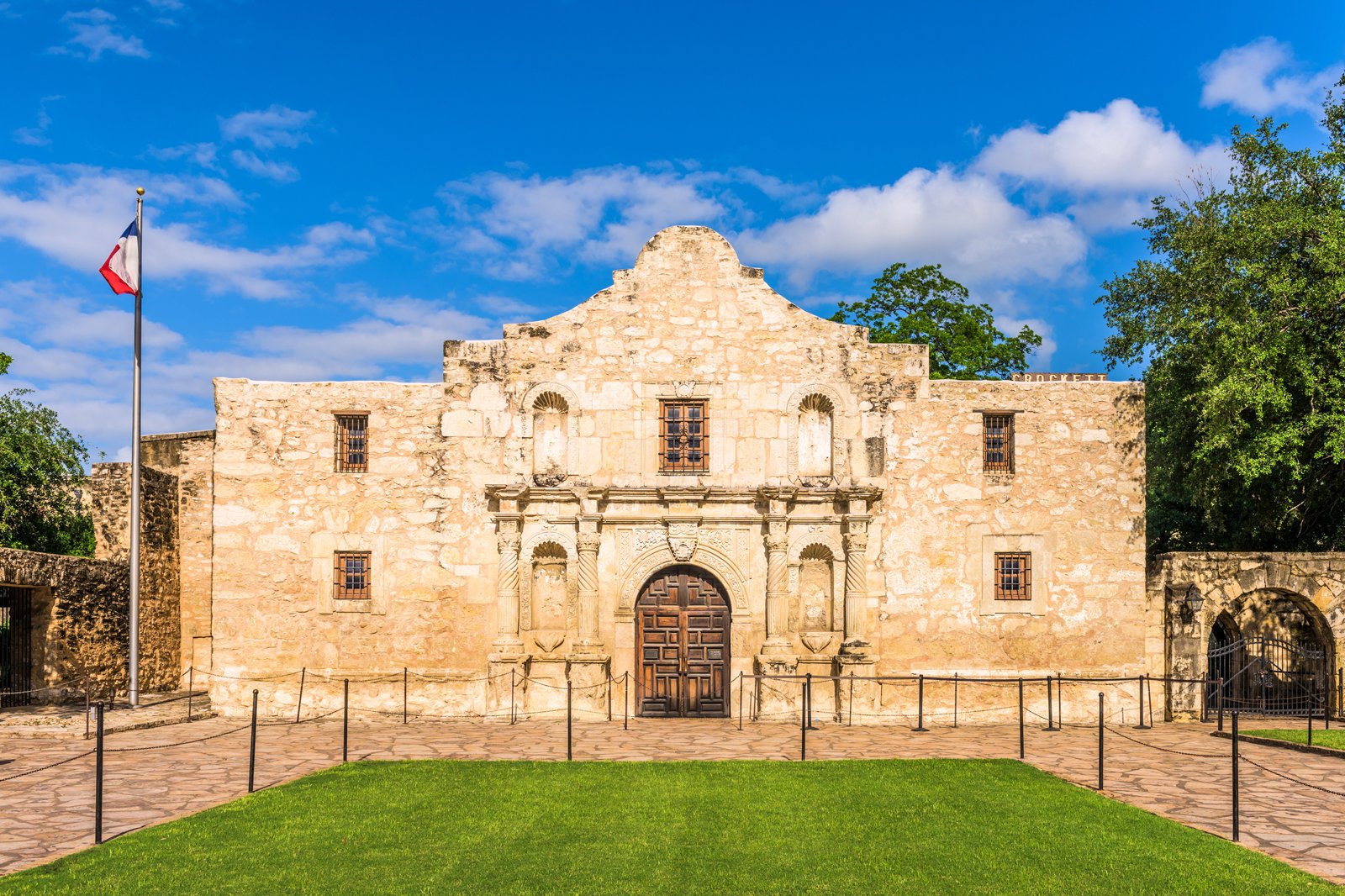 The Alamo Roman Catholic Mission
Remember the Alamo
Abbreviated simply as 'The Alamo', the mission is seen as a crossroads of history. Although not particularly striking in appearance, the bullet-riddled building holds great importance in Texan history and its label as the 'Lone Star State'. Here, the legendary battle between Mexicans and Texans took place in 1836 – a famous last stand against impossible odds. The mission is now a museum for this time in US history. Tour and audio guides are offered for a more in-depth experience.
地點: 300 Alamo Plaza, San Antonio, TX 78205, USA
開放時間: Daily from 9am to 7pm
電話: +1 210-225-1391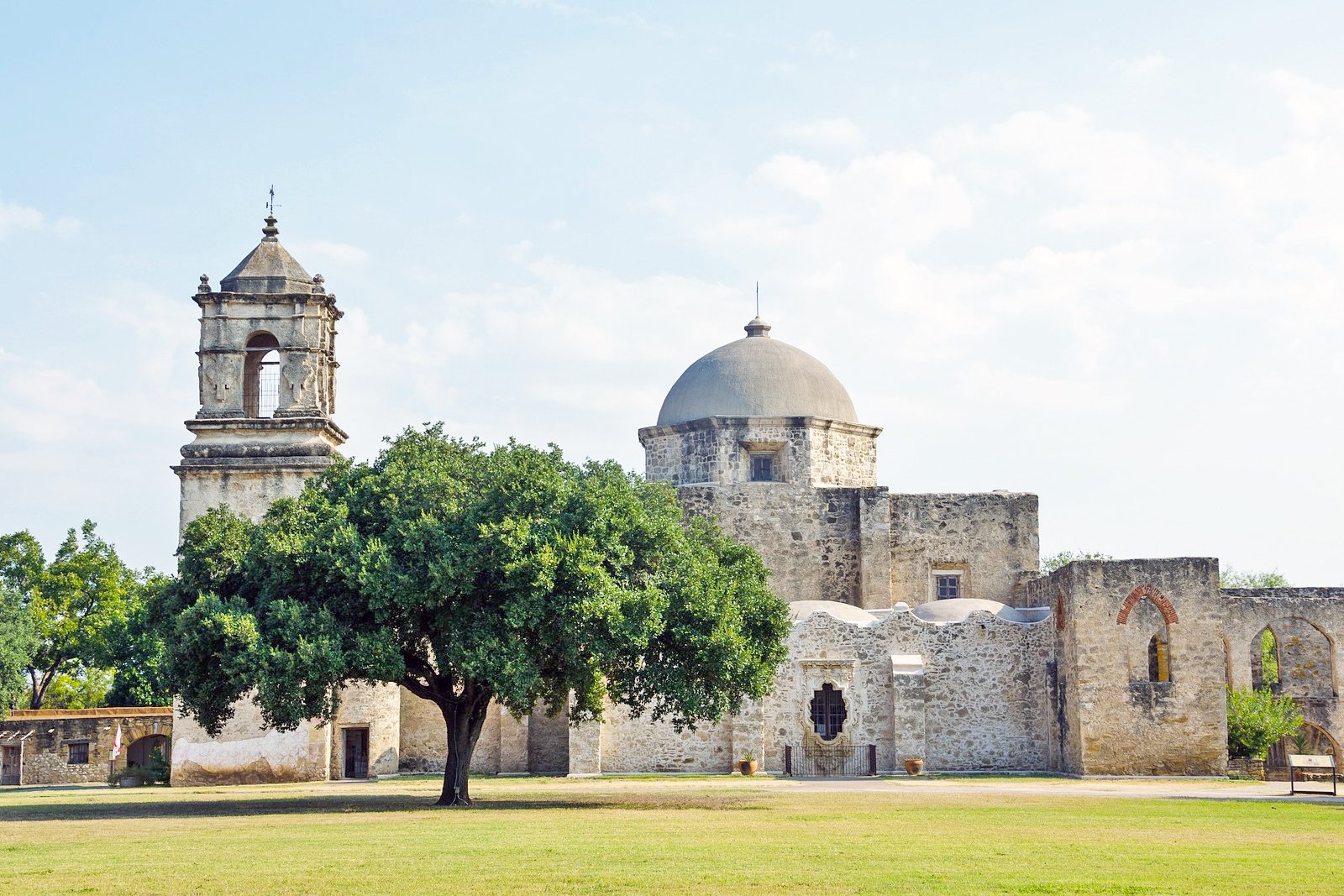 San Antonio Missions National Historical Park
Hike or bike along the San Antonio River
San Antonio Missions National Historical Park is a UNESCO World Heritage Site that's made up of 5 Spanish missions, with the Alamo being the most famous of them. Established in the early 18th century, the San Jose, San Juan, Concepcion, and Espada missions function as Catholic churches that hold Mass services on weekends. You get to explore the historical park on foot or bicycle as there's an 8-mile-long pathway along the San Antonio River connecting all 5 missions.
地點: 6701 San Jose Dr, San Antonio, TX 78214, USA
開放時間: Daily from 9am to 5pm
電話: +1 210-534-8875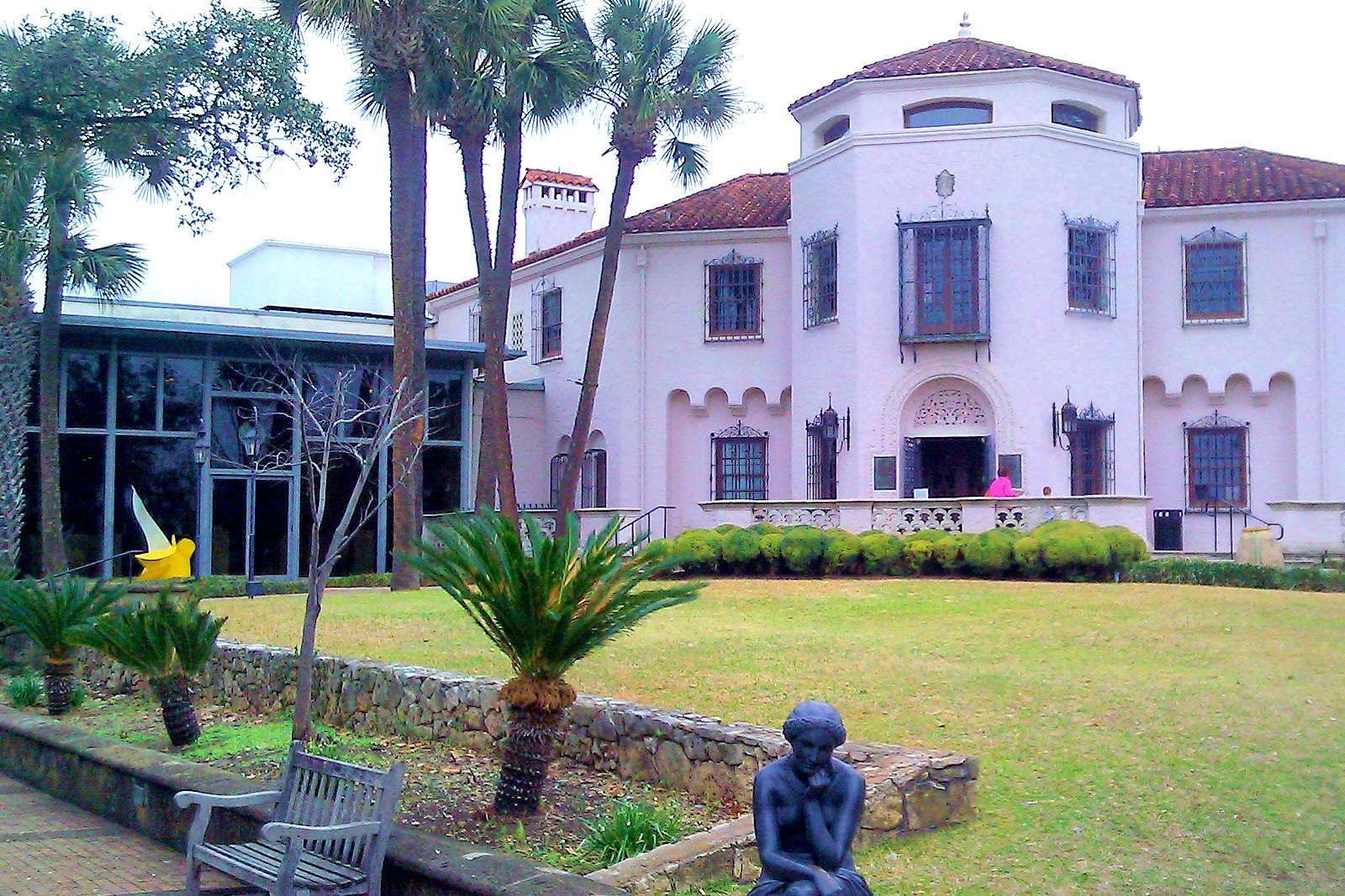 McNay Art Museum
Visit on a Thursday evening to enjoy free admission
The McNay Art Museum typically charges $20 for those looking to explore its exhibits, but you get to enjoy free admission on Tuesdays from 4pm to 9pm. Occupying a sprawling Spanish colonial mansion, the museum displays over 2,000 modern European and American artworks, most of which date back to between the 19th and 20th centuries. Check out masterpieces by Paul Cezanne, Edward Hopper, and Pablo Picasso. You also get to explore a Japanese garden in the museum's courtyard.
地點: 6000 N New Braunfels Ave, San Antonio, TX 78209, USA
開放時間: Tuesday – Wednesday and Friday from 9am to 4pm, Thursday from 9am to 9pm, Saturday from 10am to 5pm, Sunday from 12pm to 5pm (closed on Mondays)
電話: +1 210-824-5368
相片由 NODE of Texas 提供 (CC BY 3.0) 經修改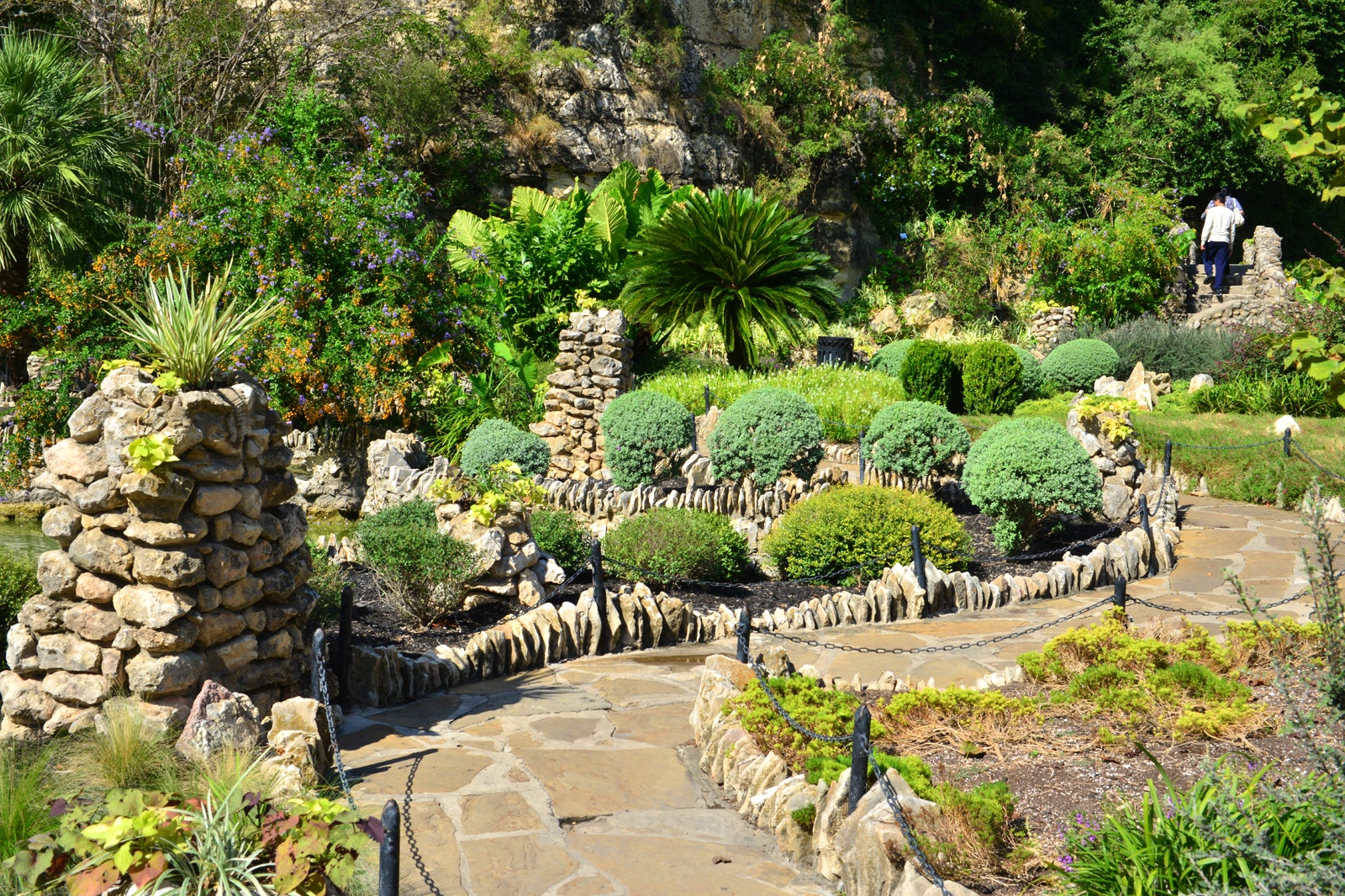 Japanese Tea Garden
Catch live acts at the Sunken Garden amphitheatre
A stroll along the lush landscape of the Japanese Tea Garden gives you a sense of being in the Land of the Rising Sun. Founded in 1901, its centrepiece is an 18-metre-tall waterfall that flows into several koi ponds. Couples and families often frequent the Japanese Tea Garden to enjoy views of the onsite shrine and torii (Japanese traditional gate). Stop by Jinghu House for tea and light snacks, or catch a live performance at the open-air Sunken Garden Theatre.
地點: 200 - 414 Alpine, San Antonio, TX 78212, USA
開放時間: Daily from 7am to 7pm
電話: +1 210-559-3148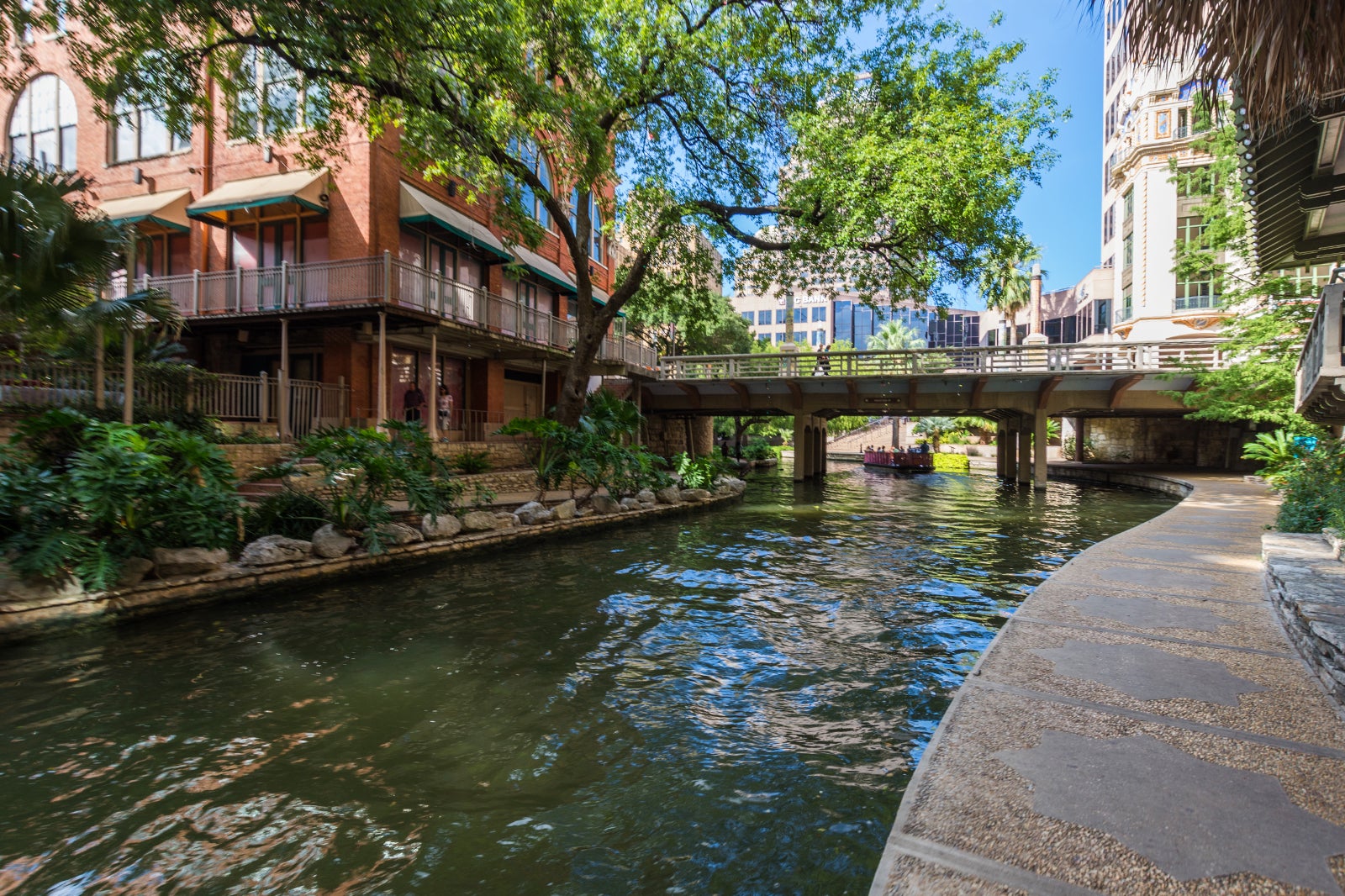 Walk along the San Antonio River
An attractive way to take in the city
The San Antonio River Walk follows a network of waterways that wind around the city. The walk, also named Paseo del Rio, brings you across streams of shops, boutiques, bars, cafés and restaurants. It is definitely worth visiting either night or day. The river at night is well-lit with strings of lights across the pathways. If you're lucky enough to visit during the Fiesta San Antonio, it'll be even more happening. The Fiesta San Antonio is a springtime festival that features colourful floats streaming down the river. Although the festival is gorgeous, it means the river area becomes incredibly busy.
地點: 849 E. Commerce Street, San Antonio, TX 78205, USA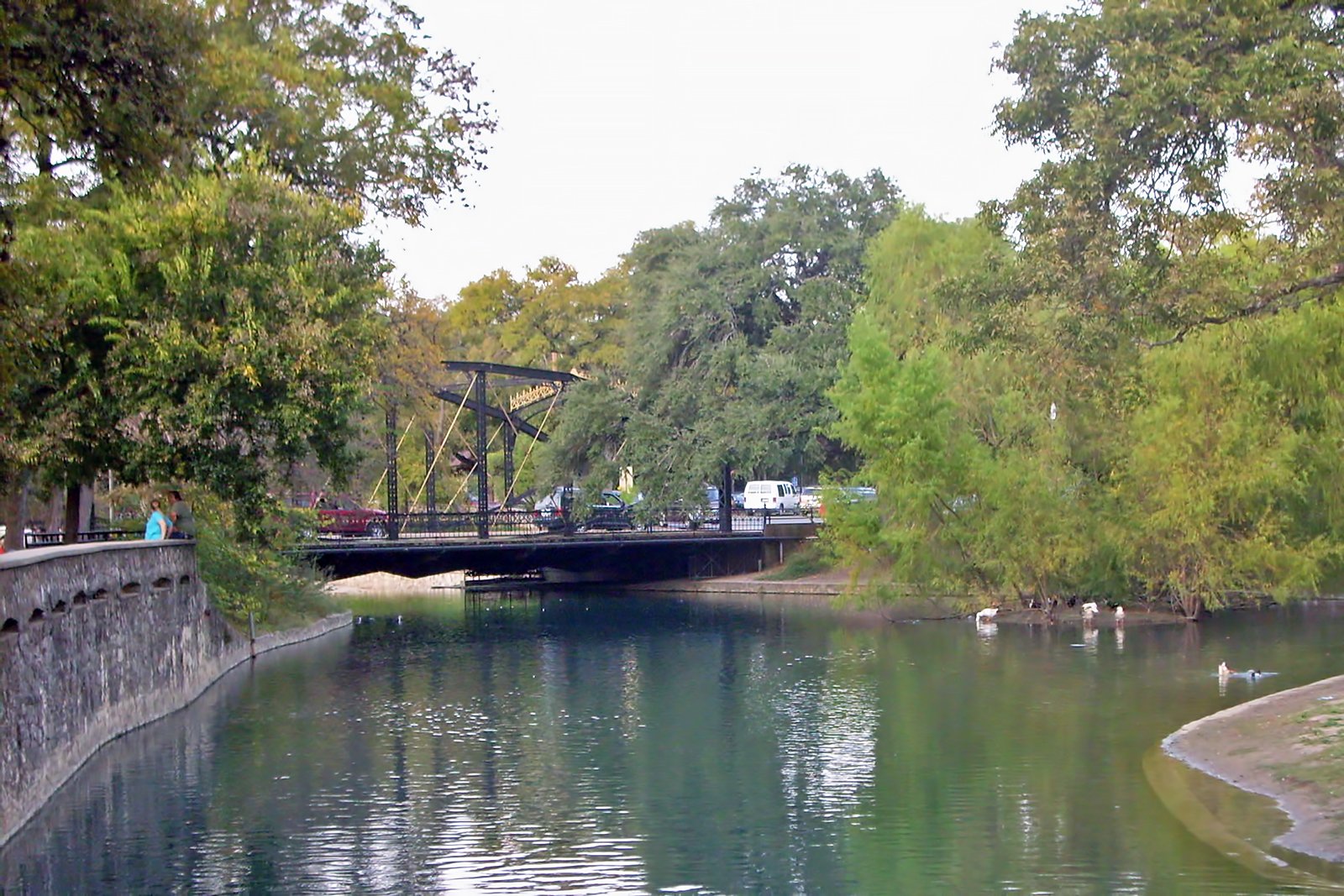 Brackenridge Park
Have a picnic at this local gathering spot
Brackenridge Park, founded in 1899, is one of the oldest public parks in San Antonio. Spanning over 300 acres, it's full of picnic tables, playgrounds, trails, and historical sites. Locals often gather at the park for morning yoga, jogs, and a variety of sports activities. If you're a fan of birdwatching, Brackenridge Park is where you can spot woodpeckers, red-shouldered hawks, chickadees, and wrens.
地點: 3700 N St Mary's St, San Antonio, TX 78212, USA
電話: +1 210-207-7275
相片由 Sean Loyless 提供 (CC BY 2.0) 經修改
Visit the quirky Barney Smith's Toilet Seat Art Museum
Check out over 1,000 decorated toilet seats
Barney Smith's Toilet Seat Art Museum features more than 1,000 toilet seats, all of which have been transformed into unique artworks by the owner. The garage exhibit is located in Abiso Avenue, about a mile north of San Antonio Central Market. Some of its most impressive displays include a toilet seat from Saddam Hussein's palace and an insulation fragment from the ill-fated Challenger Space Shuttle. Entrance to Barney Smith's Toilet Seat Art Museum is free, though you may need to make an appointment before paying a visit.
地點: 239 Abiso Ave, San Antonio, TX 78209, USA
開放時間: Daily from 1pm to 3pm
電話: +1 210-824-7791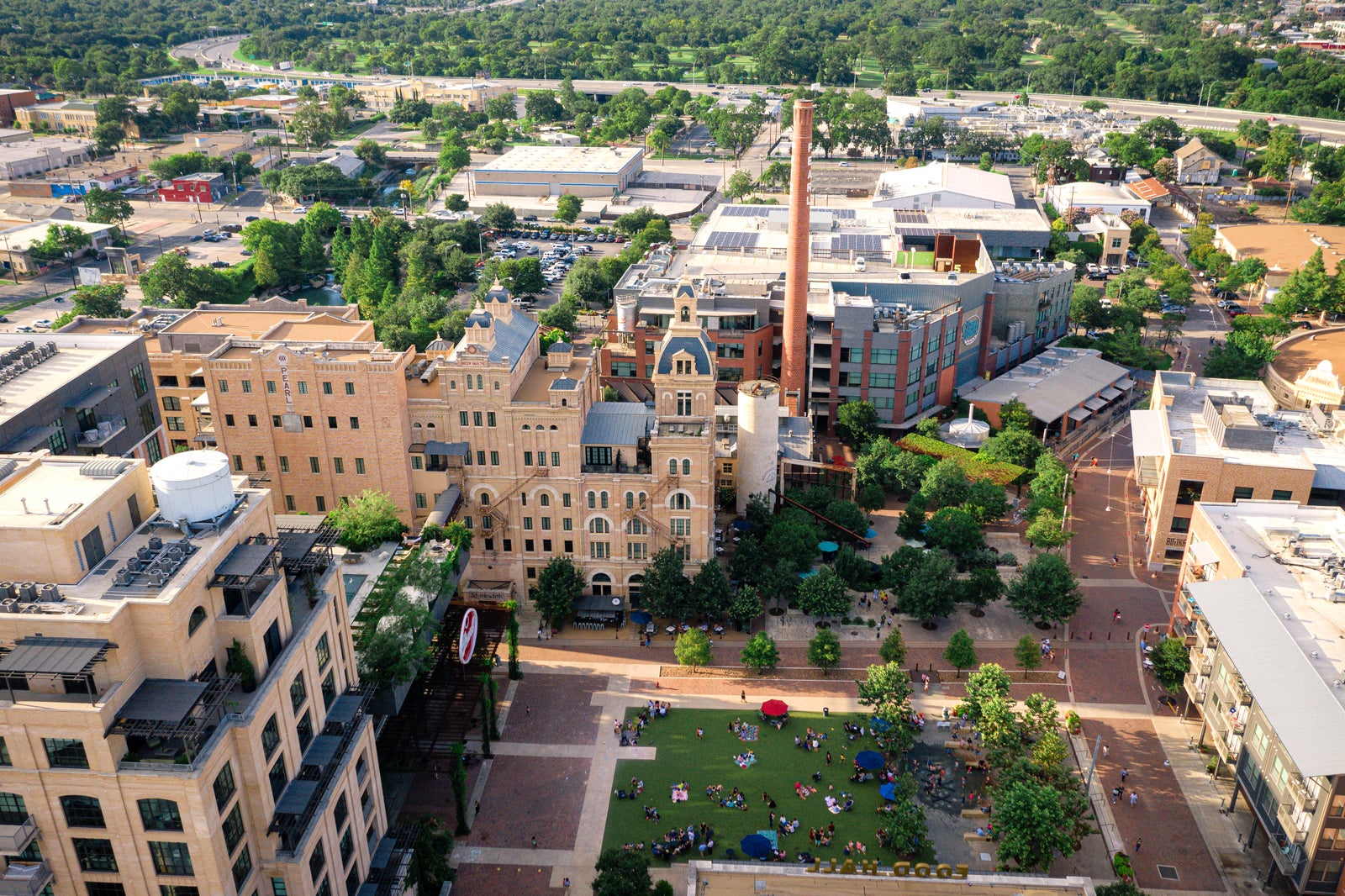 Wander around the Pearl District
Lose yourself in one of San Antonio's coolest neighbourhoods
The Pearl District has the idealistic vibe of a college campus, strewn with bicycles and well-dressed San Antonians. It's a quaint yet hip neighbourhood with many fashionable boutiques, bars, restaurants and coffee shops. One to note is the famous Hotel Emma – a charming hotel inside a 19th-century brewery. Its rooftop pool has great views of the city. Also worth mentioning are Pearl District's tacos. You can easily visit LaGloria and Viva Tacoland as they are opposite one another. Tacoland serves their great food with craft beer out of a food truck, but both offer a lovely atmosphere on a river-view courtyard.
地點: San Antonio, TX 78215, USA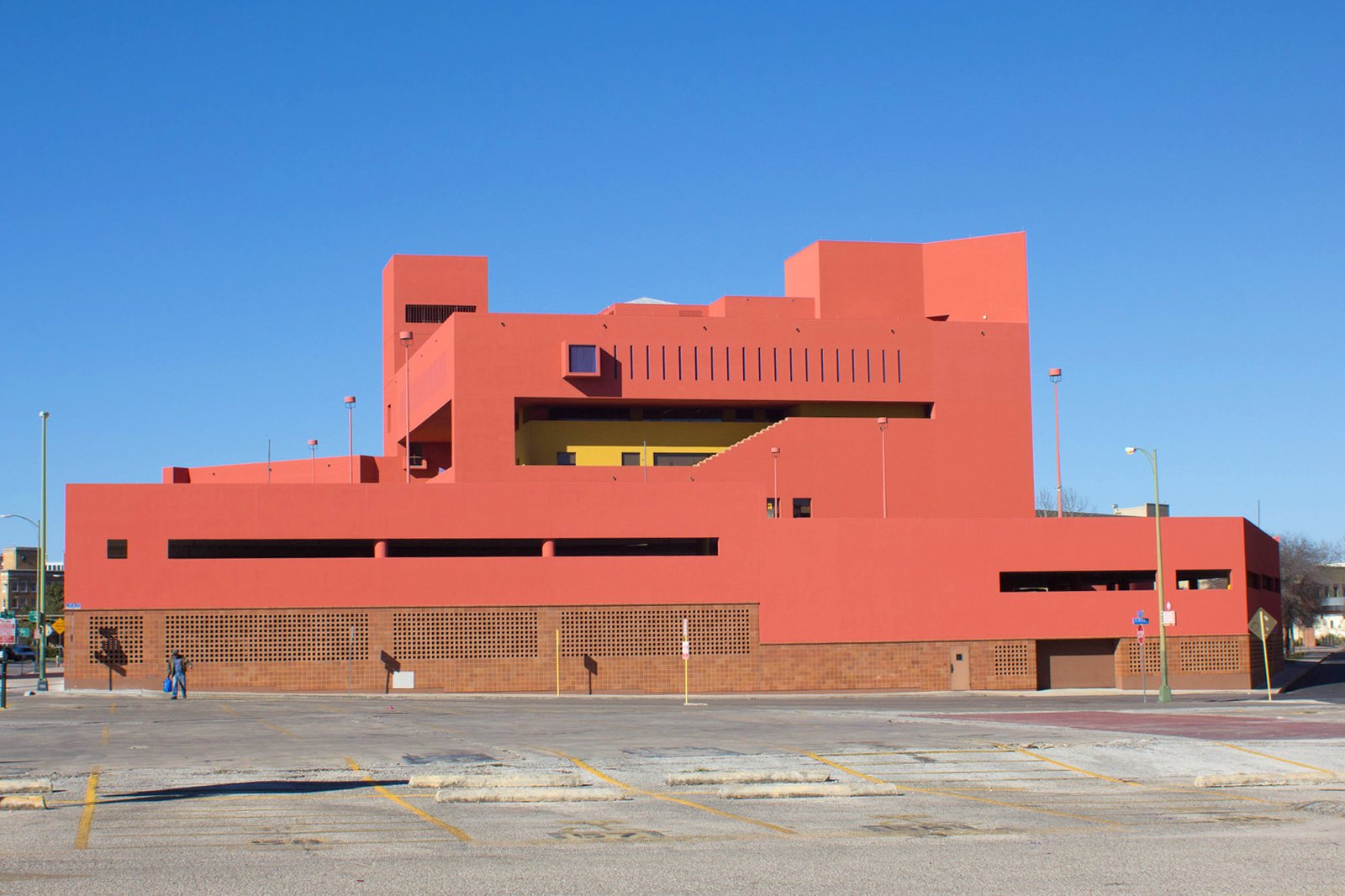 San Antonio Central Library
See murals and art installation on the 1st floor
San Antonio Central Library is where you can find thousands of books, magazines, DVDs, and CDs of various genres. Located along Soledad Street, it occupies an imposing 6-storey building overlooking River Walk and downtown San Antonio. You get to enjoy activities such as storytelling, movie screenings, and author lectures all year round. The first floor features an art gallery displaying temporary exhibits by local artists. Numerous murals and art installations can be found throughout San Antonio Central Library, one of which is a blue neon-lit room installed by Stephen Antonakos.
地點: 600 Soledad St, San Antonio, TX 78205, USA
開放時間: Monday – Thursday from 9am to 9pm, Friday – Saturday from 9am to 5pm, Sunday from 11am to 5pm
電話: +1 210-207-2500
相片由 David Hilowitz 提供 (CC BY 2.0) 經修改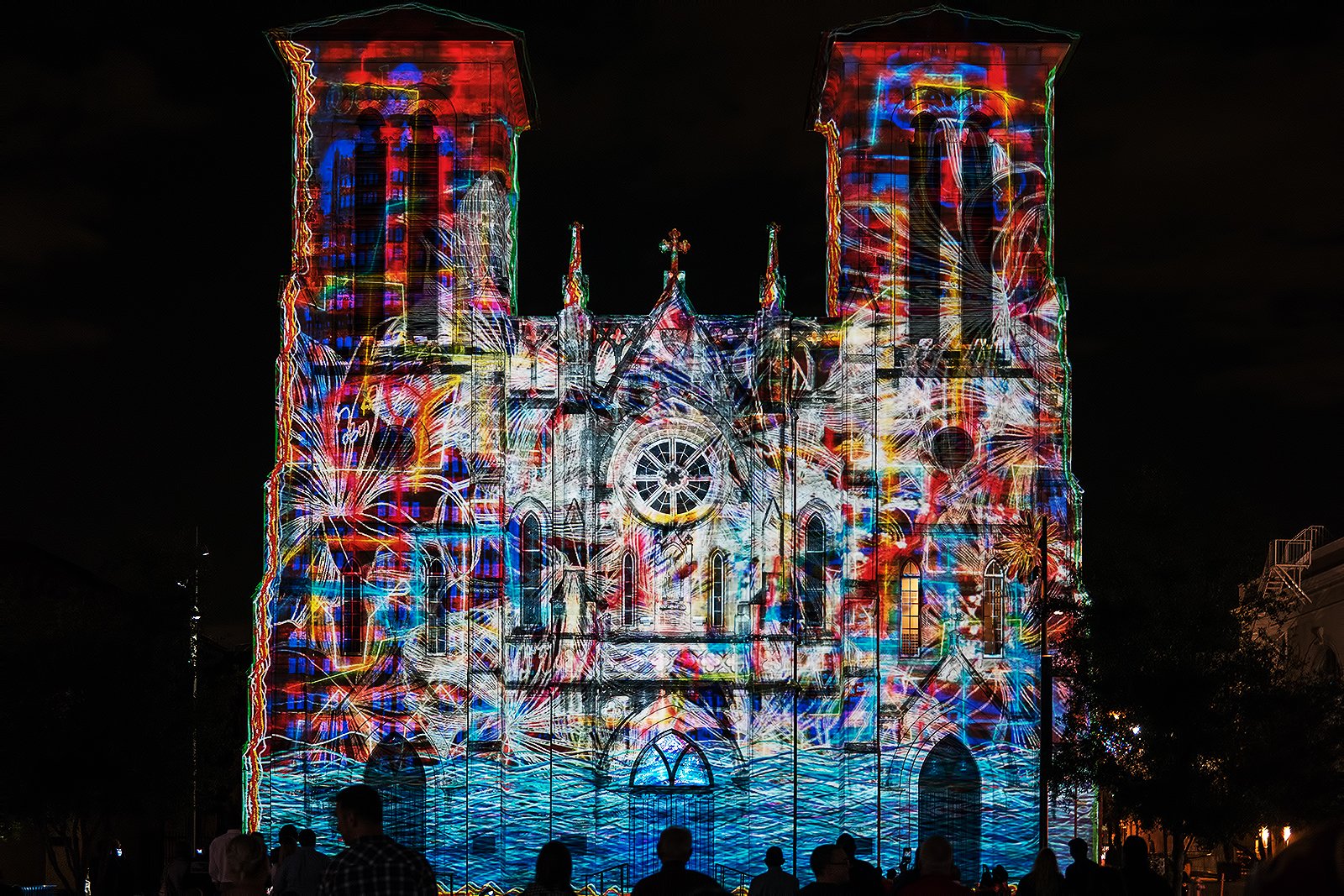 Stop and admire the Main Cathedral Light Show
Enjoy some art under the night sky
The Light Show illuminates the Cathedral of San Fernando for 24 minutes, 3 times a night on 4 nights of the week. The art installation, created by French artist Xavier De Richemont, is a perfect way to fill your night and to admire the cathedral in a new way. It's also representative of a burgeoning art scene in San Antonio. As well as a show for the eyes, a narration throughout the light show tells the story of the city. Seats are limited and the show is very popular with locals and visitors alike, so try get there early to avoid having to stand.
地點: 115 Main Plaza, San Antonio, TX 78205, USA
開放時間: Tuesdays, Fridays, Saturdays and Sundays at 9pm, 9.30pm and 10pm
電話: +1 210-762-6665
相片由 Nan Palmero 提供 (CC BY 2.0) 經修改