15 Best Family Things to Do in Reno
Fun Places in Paris to Take Your Kids
Families with children of all ages will find there's plenty to do in Reno. In every season of the year, you can enjoy outdoor adventures, amusement parks, indoor playgrounds as well as fascinating history, science and space museums.
Animal lovers can observe and learn about exotic creatures at the city's zoo or get up close to North American predators at a wildlife sanctuary. And whether you're a baseball fan or not, cheering at a local game is exciting for everyone. So if you're planning a holiday to "The Biggest Little City in the World", check out our selection of the best family things to do in Reno below.
1
The Discovery
Explore the curiosities of science, art, history and technologies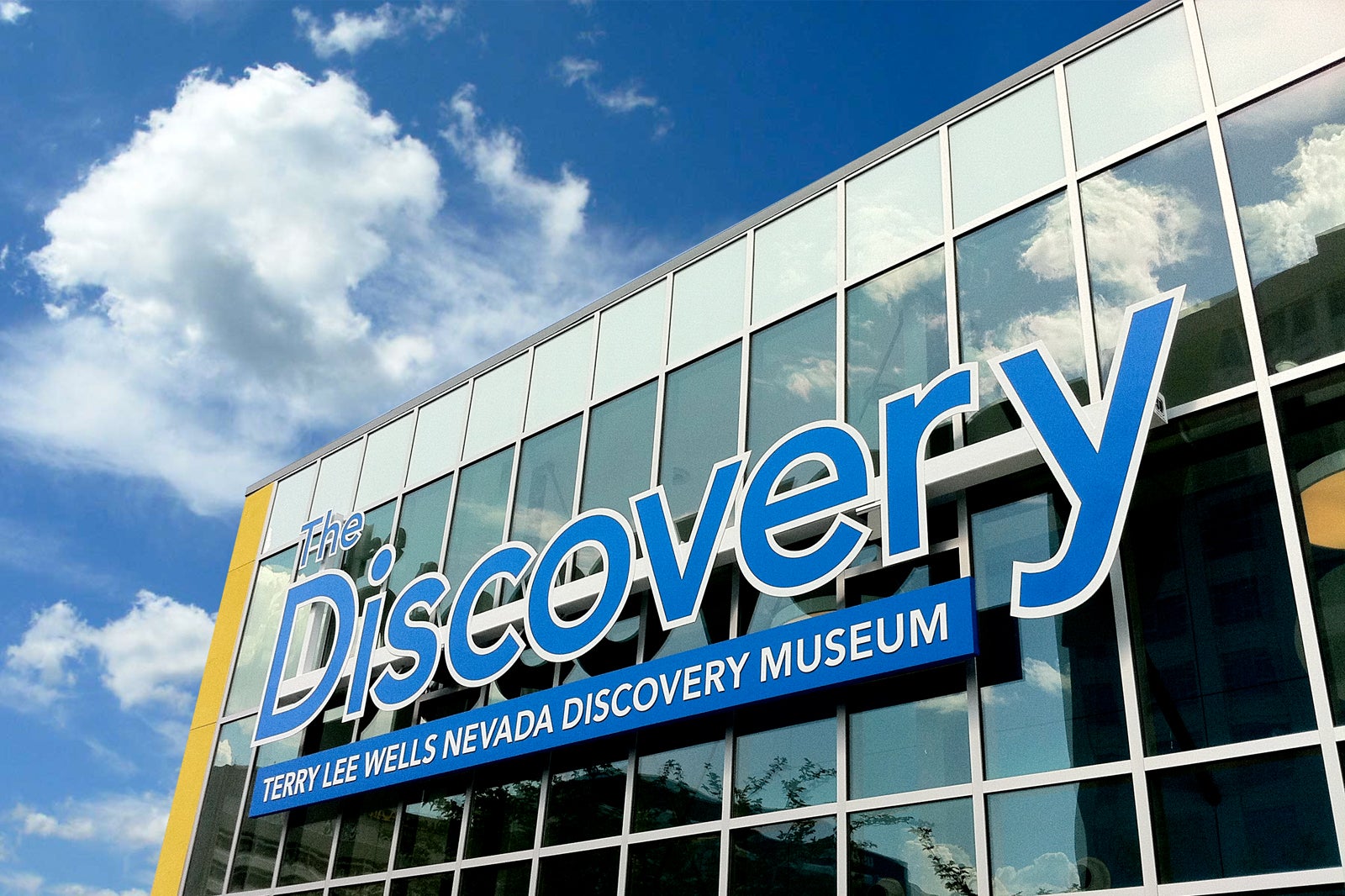 The Discovery in downtown Reno is a full-on science centre that encourages inquisitiveness, creativity and hands-on learning experiences for children of all ages. It is also known as the Terry Lee Wells Nevada Discovery Museum. Exhibits are interactive, and young scientists can dig for archaeological treasure, explore a cave, wade in a stream while interacting with Nevada's wildlife, climb a cloud structure and even try building an eco-friendly home with renewable energy.
The whole family can go on an incredible journey to discover the wonders of human anatomy or travel to the past and discover Nevada's wagon trains, the culture of the local indigenous people, and the art of inventing.
位置: 490 S Center St, Reno, NV 89501, USA
開放時間: Saturday–Sunday from 10 am to 8 pm
電話: +1 775-786-1000
相片由 Patrickaturner 提供 (CC BY-SA 4.0) 經修改
2
Rancho San Rafael Park
Spend a couple of hours playing in a city park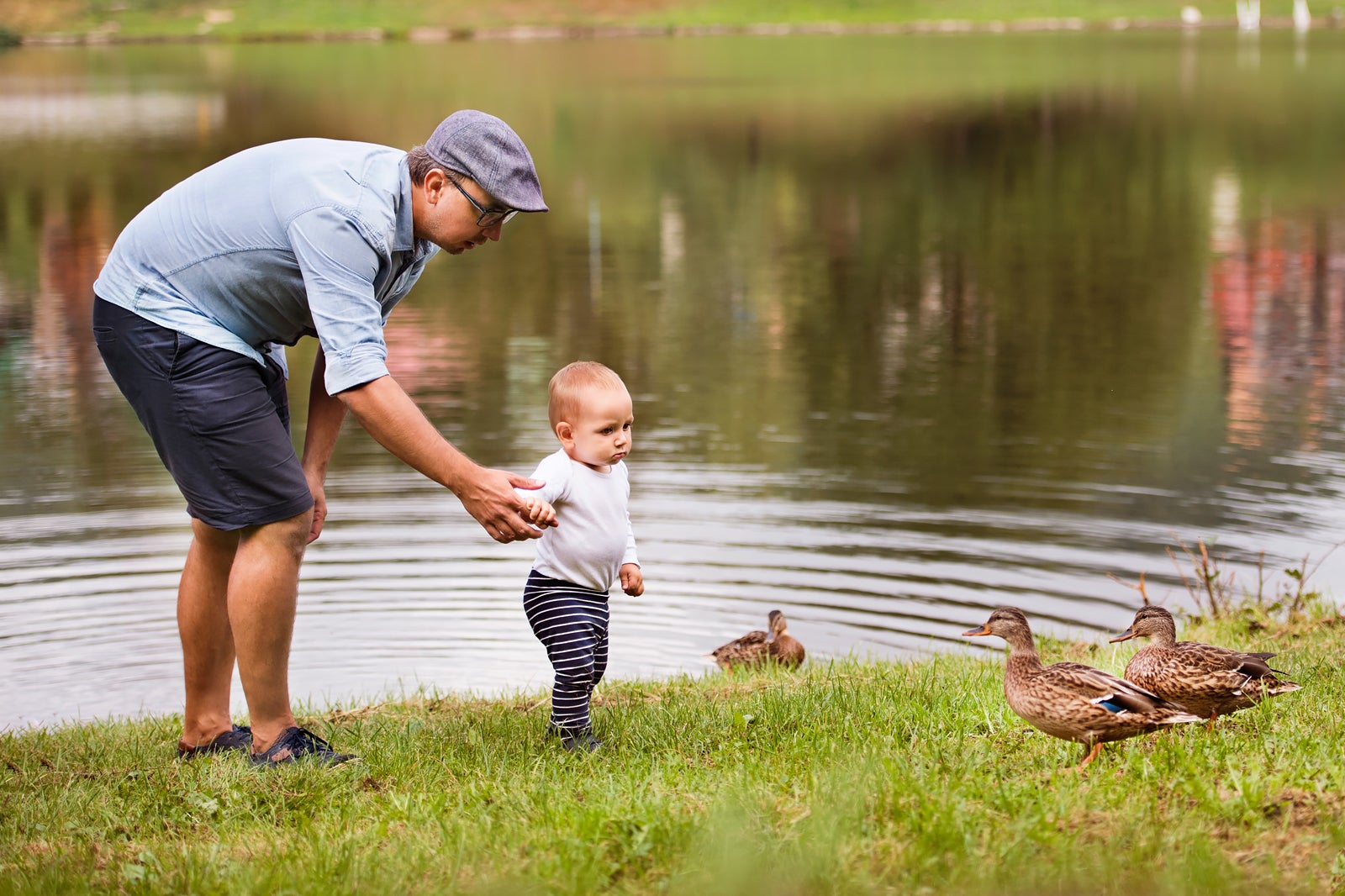 Reno's sprawling Rancho San Rafael Park has hundreds of acres of wide-open spaces for young ones to run around and have a whale of a time. The park offers playgrounds, wetlands, nature trails and an arboretum with a beautiful botanical garden.
You can pack a picnic and visit Idlewild Park, next to the Truckee River. Kids will have a ball feeding ducks and geese at the 2 small lakes. Bartley Ranch Park is an excellent option if your young ones are fans of horses as you can book a horseback riding session in the arena.
位置: 1595 North Sierra St., Reno, NV 89503, USA
開放時間: Daily from 8 am to 8:30 pm
3
Fly High Trampoline Park
Bounce, jump and flip at Reno's massive indoor trampoline complex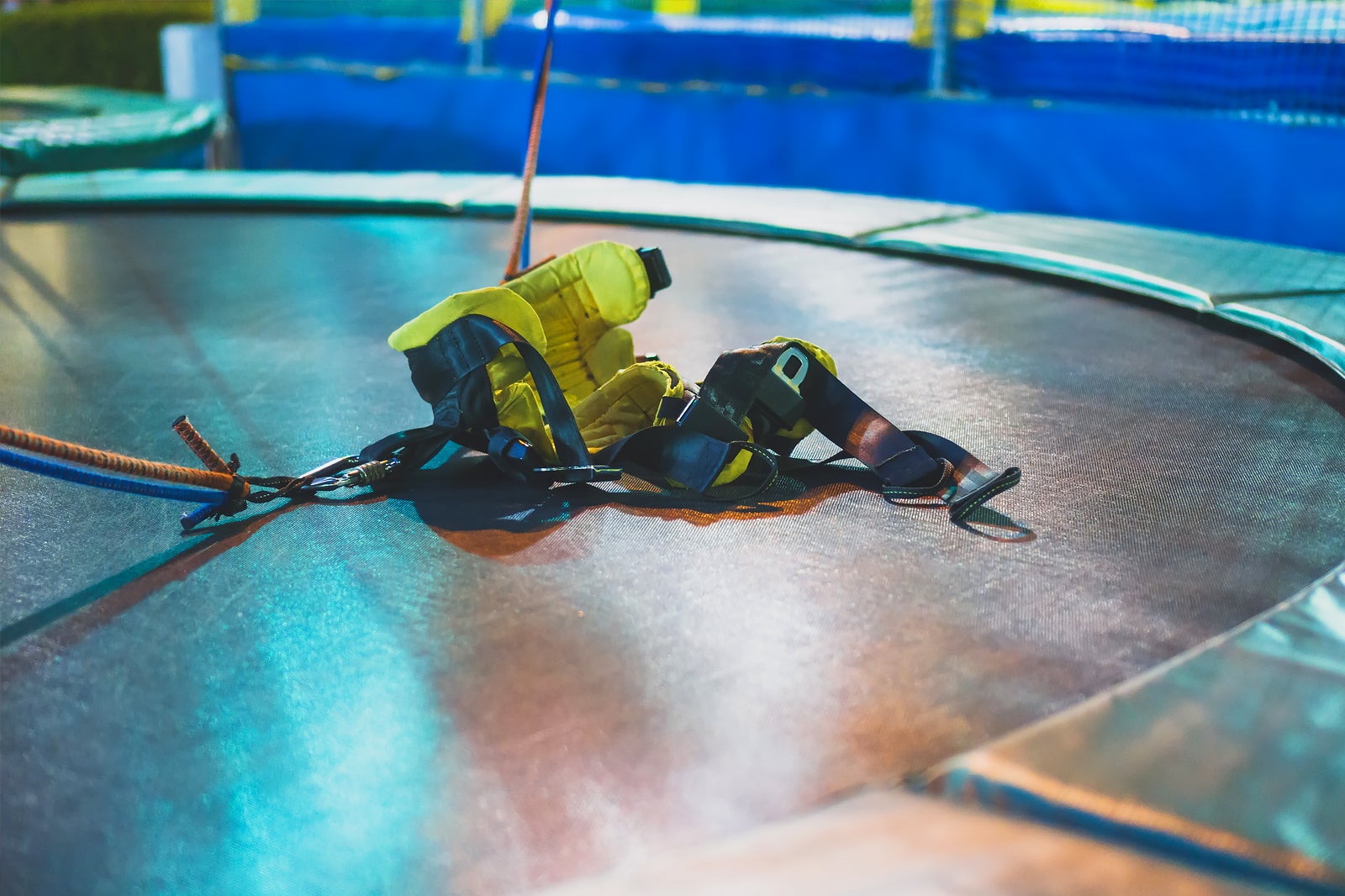 Let your kids go wild (safely)at Fly High Trampoline Park, just a 10-minute drive from downtown Reno. While you comfortably watch the action from tables and chairs, your children will have a blast jumping and crawling from one bouncy attraction to the next.
Basketball enthusiasts can use the extra spring to slam dunk like a pro, friends can play trampoline dodgeball and adventurous visitors can embark on ninja warrior obstacles or fly on a trapeze. After tumbling around for a couple of hours, you can rehydrate your little ones with a refreshing drink from the snack bar.
位置: 10 Greg St, Sparks, NV 89431, USA
開放時間: Monday–Thursday from 10 am to 9 pm, Friday–Saturday from 10 am to midnight, Sunday from 10 am to 8 pm
電話: +1 775-856-8131
4
Huffaker Park Lookout Trail
Enjoy scenic views of Reno without too much effort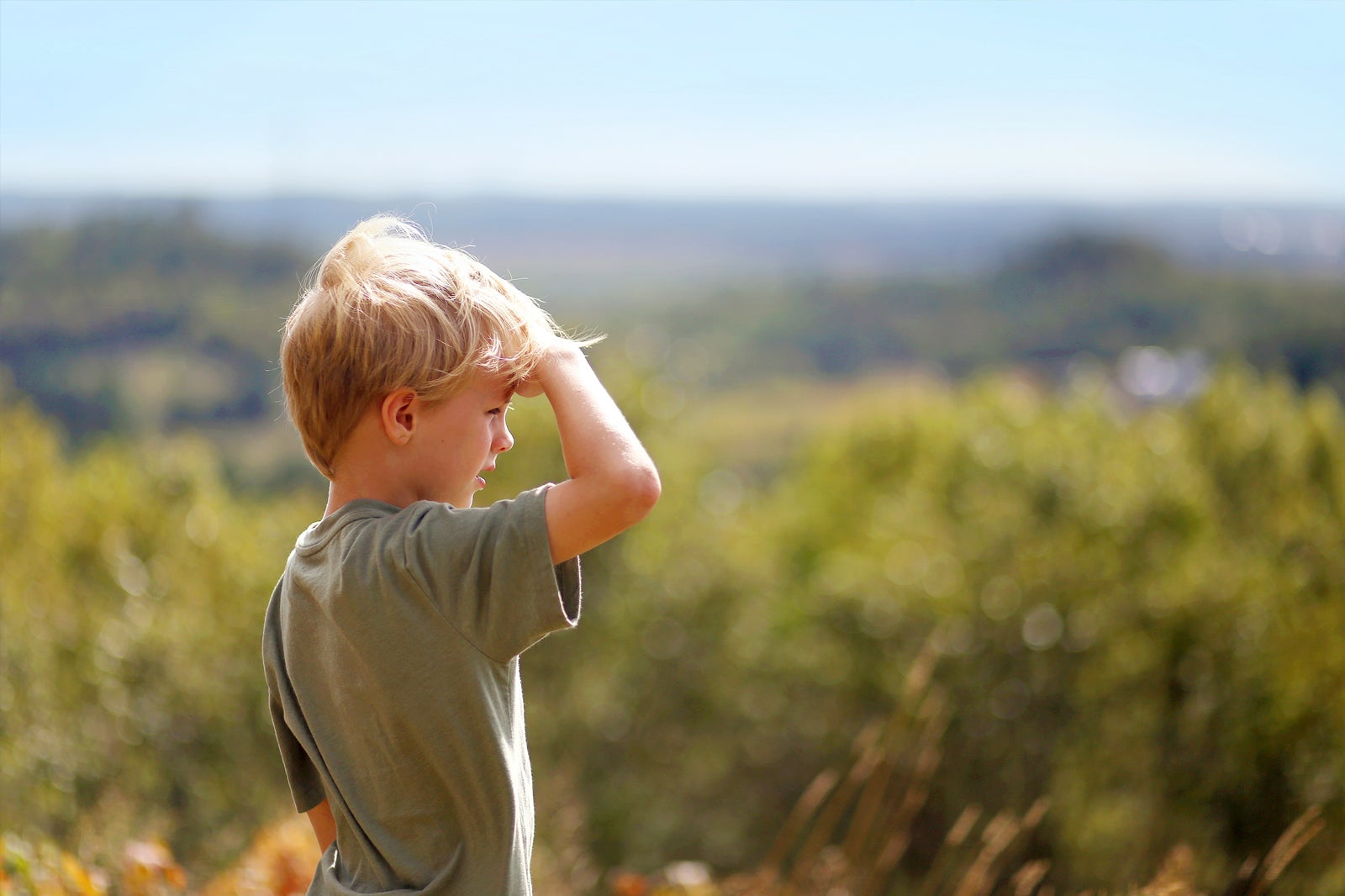 Take a stroll up to the Huffaker Park Lookout along with local walkers, joggers and their dogs. The 2-mile loop trail starts from Huffaker Park and wraps around 2 hills that aren't too steep, so it's suitable for young children. Halfway up, take a break at the lovely gazebo and admire the vista across the Truckee Meadows. At the top, you'll be treated with stunning views of the mountains of Nevada.
For more of a challenge, the Tahoe Pyramid Trail is a partially completed pedestrian and bike trail that runs 113 miles along the Truckee River between Lake Tahoe and Pyramid Lake. You can access the path at various points in Downtown Reno.
位置: 1160 E. Huffaker Lane, Reno, NV 89511, USA
5
Sierra Nevada Zoological Park
See incredible wildlife at the biggest zoo in Nevada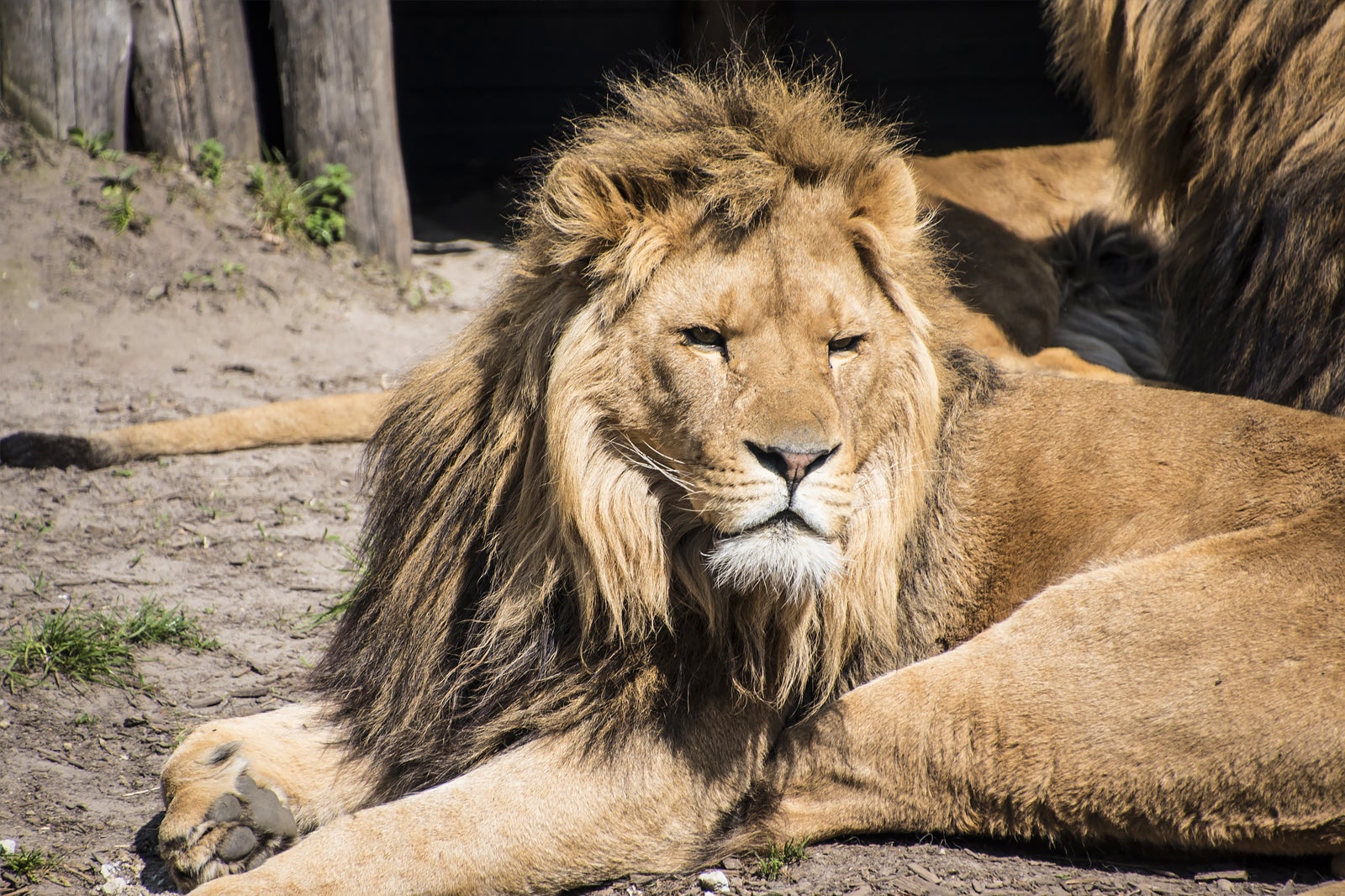 Sierra Nevada Zoological Park is home to 150 animals from over 40 different species. Plan a visit with your family and come face-to-face with exotic creatures from around the world, such as hyenas, green vervet monkeys, baboons, camels, lemurs and eight cat species, including lions, leopards, tigers and cougars.
Besides seeing the wild animals up close, kids will have a fantastic time learning all about their different behaviours and habitats. Head to the petting zoo, where youngsters can feed deer, goats, llamas, alpacas and miniature cows.
位置: 10200 N Virginia St, Reno, NV 89506, USA
開放時間: Daily from 10 am to 5 pm
電話: +1 775-677-1101
6
Go bowling
Can you get 3 strikes in a row?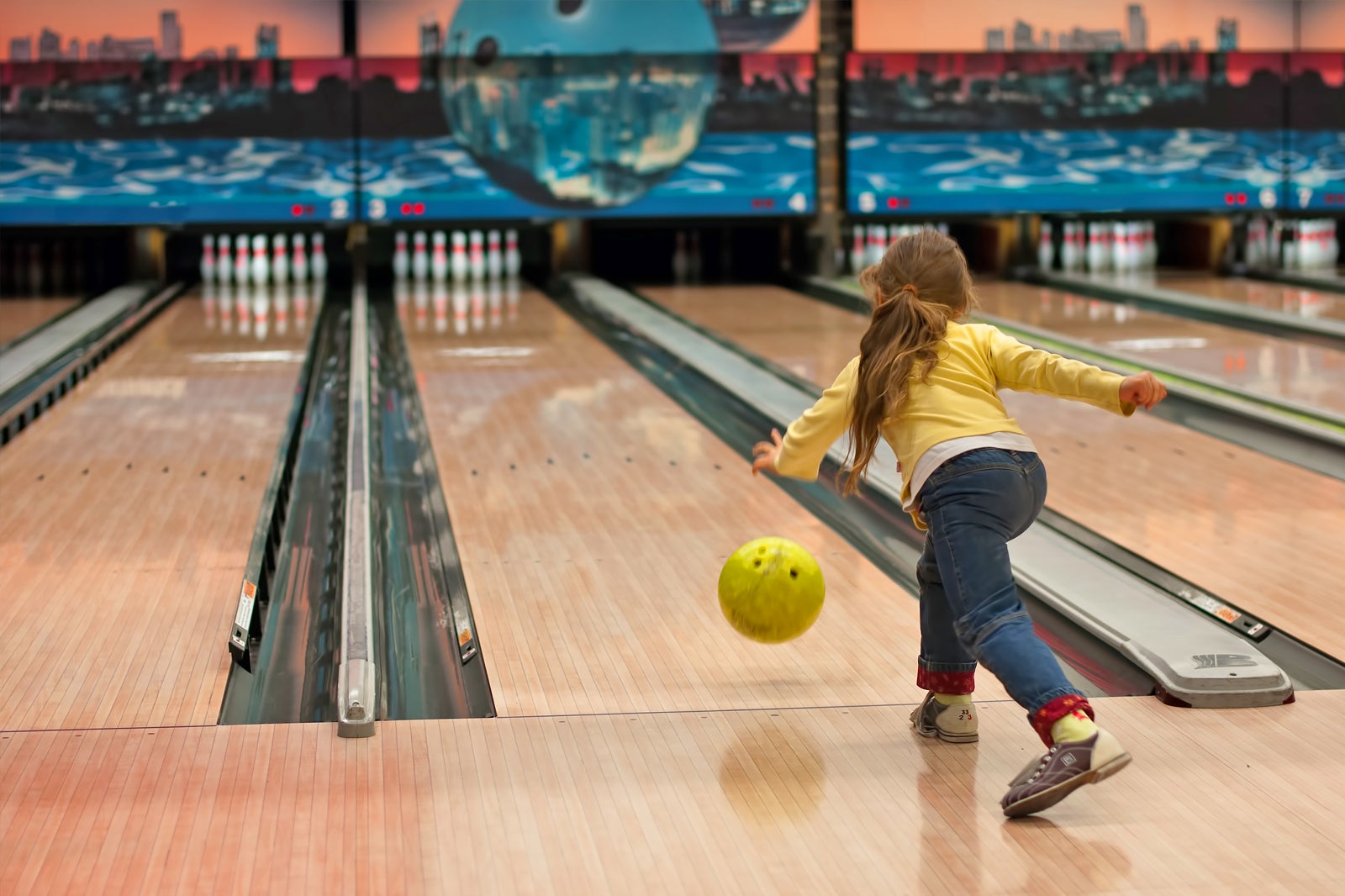 For some old-fashioned family fun, take your pick from one of several bowling alleys in Reno. Kids will love bowling at Coconut Bowl located at Wild Island Family Adventure Park, where every evening from 5.30 pm you can bowl with laser lights and lively music. Located inside a casino, the 50-lane alley at the Grand Sierra Resort is a clean and family-friendly place to go bowling. There's also a pro shop and arcade games for younger children to enjoy.
Boasting 24 lanes, a pool table, darts and a jukebox, High Sierra Lanes will keep the whole family entertained for hours. If you're visiting during a major tournament, you can watch some of the nation's best bowlers compete at the prestigious National Bowling Stadium.
7
Roller Kingdom
Skate the night away, no matter the weather outside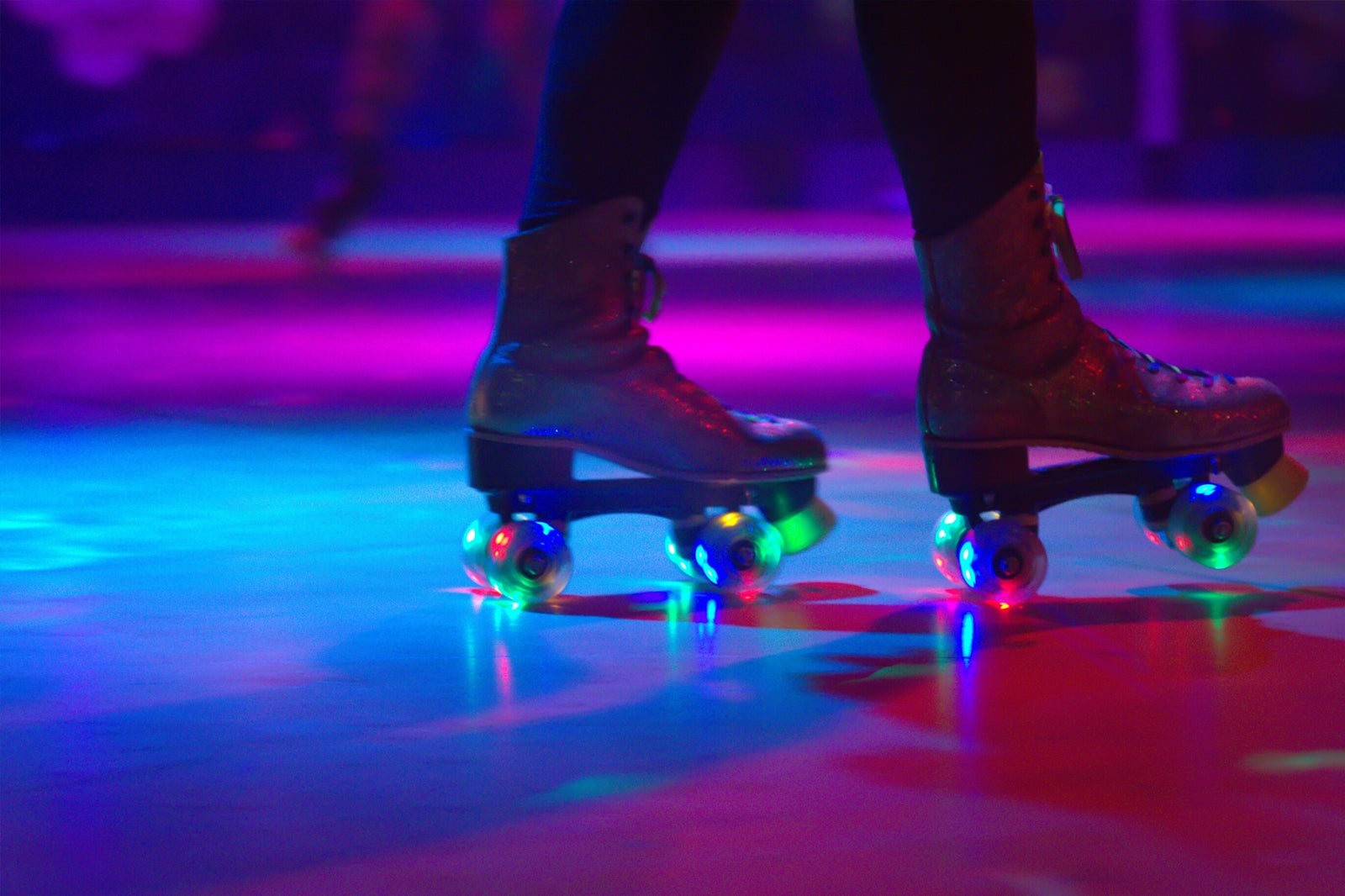 Roller Kingdom near central Reno is a great place to pop on some rental rollerskates and spend a couple of hours going around the large rink. The fabulous lighting system and thumping DJ music make for a fun, electric vibe even parents will enjoy.
The complex offers special weekly and monthly family skate nights and daytime hours. Skating lessons are also available for a small fee. You can buy refreshments from an onsite snack bar and switch up your evening with some games at the video arcade.
位置: 515 E 7th St, Reno, NV 89512, USA
開放時間: Hours vary by season
電話: +1 775-329-3472
8
Need 2 Speed
Get your adrenaline flowing at Reno's only indoor electric kart track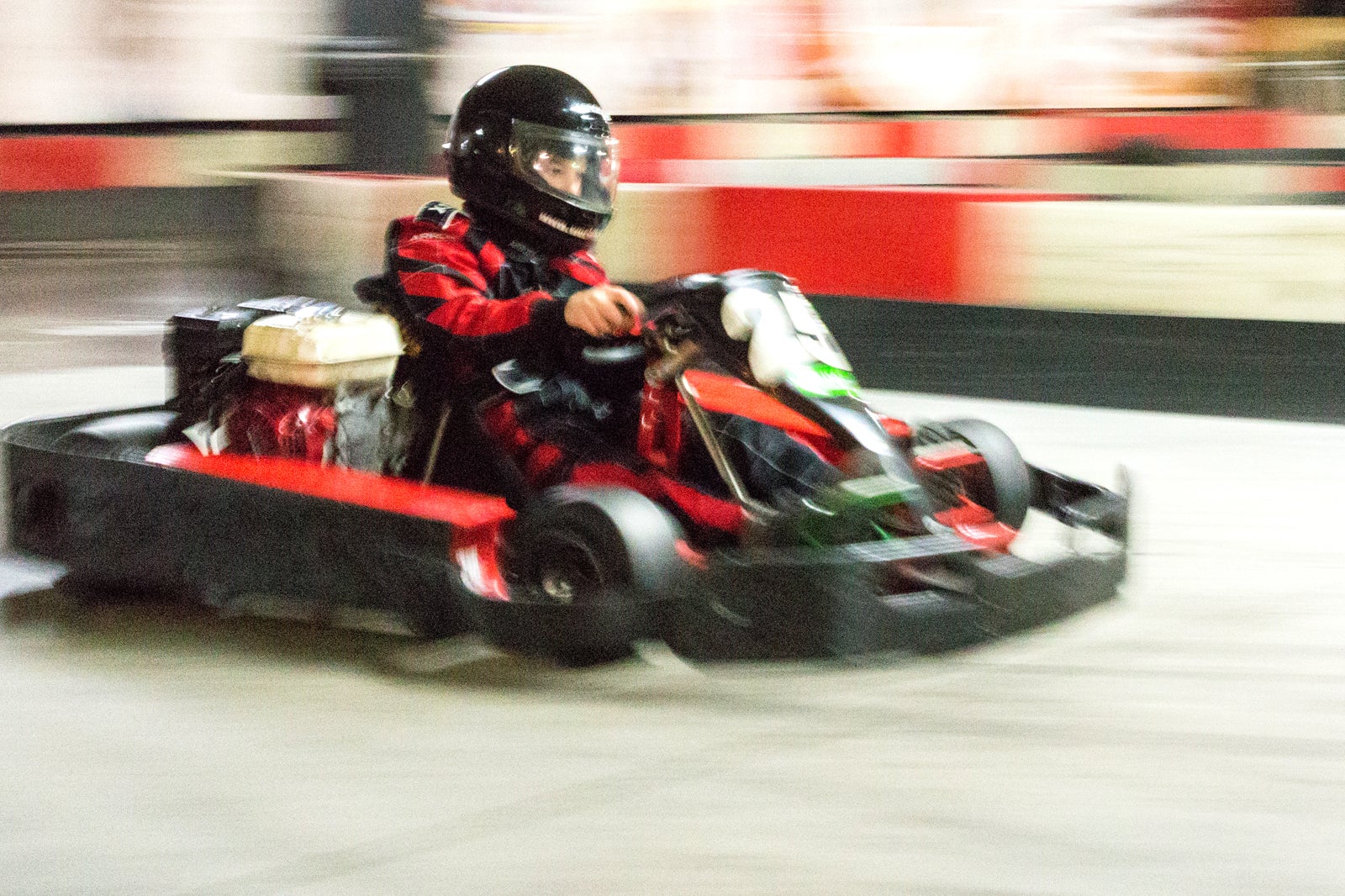 Need 2 Speed in Reno is where you can fulfil your fantasy of being a Formula One driver and race against your family or the clock in an electric kart. The enormous indoor facility boasts a 1,312-ft twisting track and high performance, environment-friendly karts suitable for both youth and adults.
It's an excellent way for children to gain confidence and develop essential coordination and motor skills necessary for later in life, all while having fun in a very safe setting – helmets are obligatory. If you need to take a rest between races, you can play a round of golf at the property's 9-hole and blacklight mini-golf course, which features unique racing and car artwork.
位置: 6895-B Sierra Center Parkway Reno, NV 89511, USA
開放時間: Monday–Thursday from 11 am to 9 pm, Friday from 11 am to 11 pm, Saturday from 10 am to 11 pm, Sunday from 10 am to 9 pm
電話: +1 775-851-7223
9
The Midway
Feel like a kid again at a family-friendly entertainment resort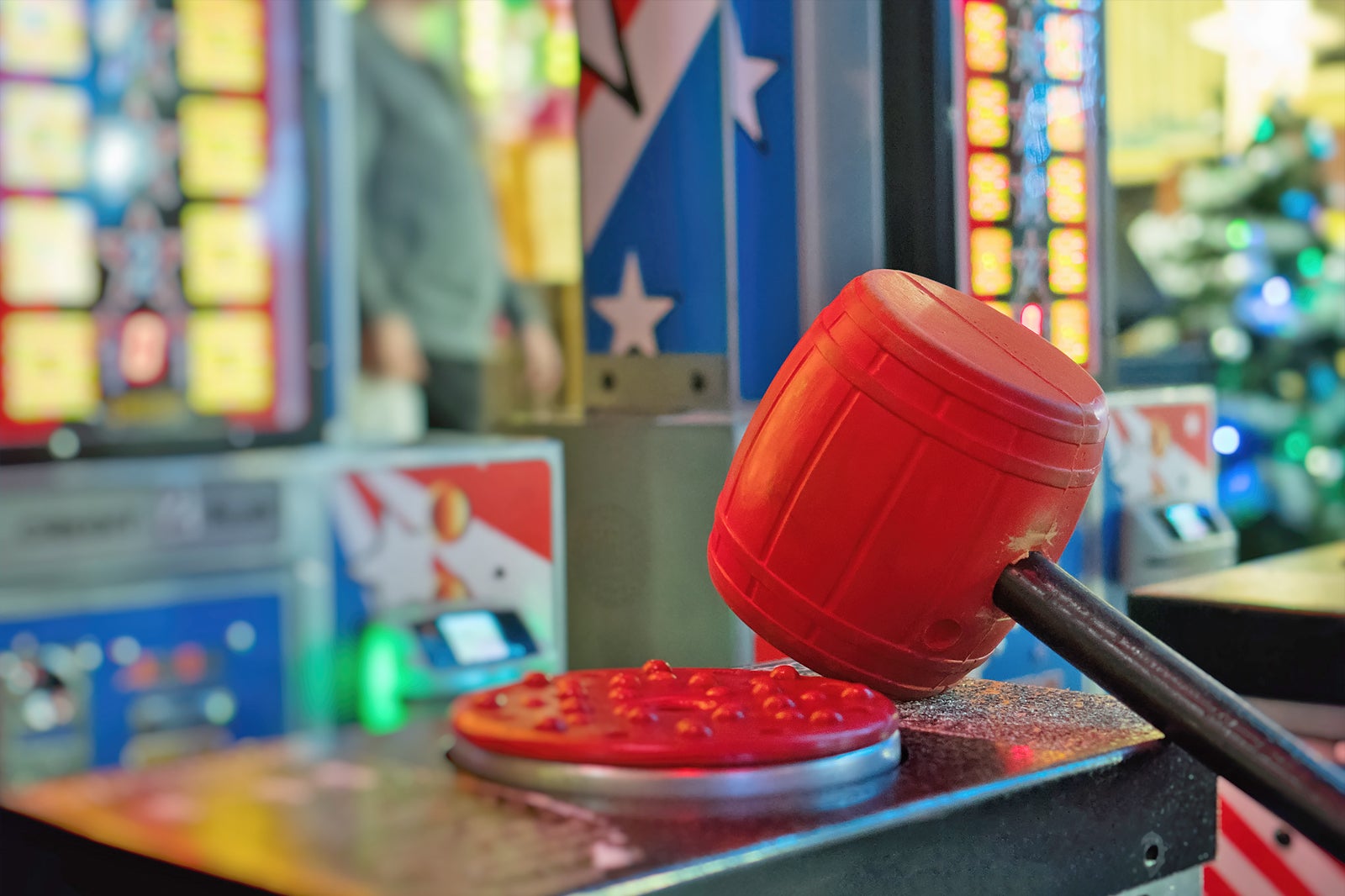 The Midway at the Circus Circus Casino Hotel is a whimsical carnival offering tons of kid-friendly fun and restaurant options. Every 30 to 45 minutes, you can watch a free aerial acrobat show in around the area, where expert gymnasts wow the crowd with mesmerising circus acts.
Show your skills and win a prize in the XD Arcade, which features 28 carnival and 48 redemption games, including the world's largest Pac-Man and Space Invaders games. When hunger creeps in, a wide choice of food spots is only a few steps away.
位置: Circus Circus Hotel & Casino, 500 N Sierra St, Reno, NV 89501, USA
開放時間: Friday–Saturday from 11 am to 11 pm, Sunday–Thursday from 11 am to 9 pm
10
Virginia City
An authentic historic mining town just 30 minutes from Reno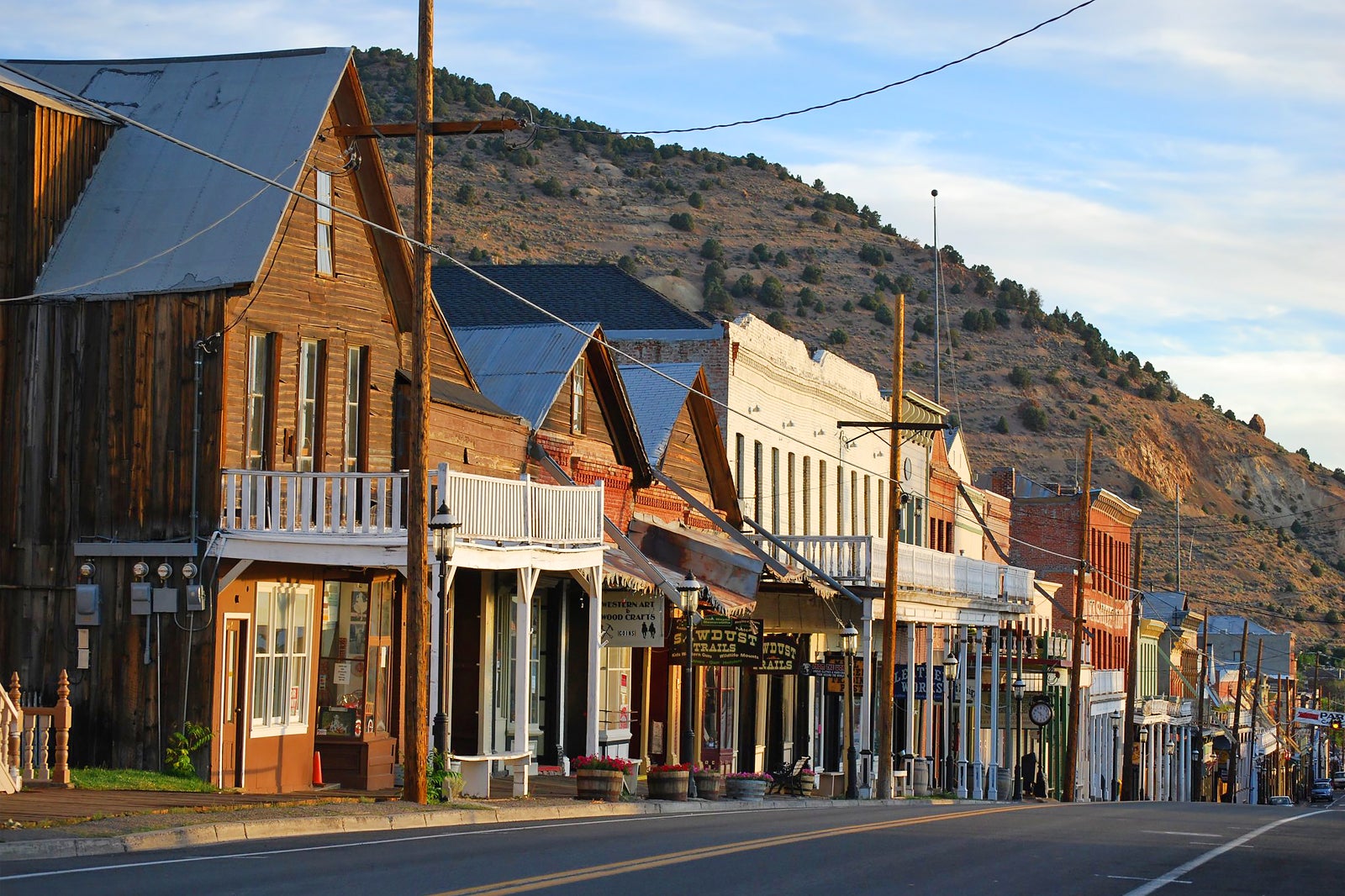 On a day trip to Virginia City, you'll step back in time and relive the gold rush of the mid-1800s. The charming little town is an exciting mix of Wild West, fascinating sites, informative museums and live entertainment. See a cowboy shootout, explore the famous Comstock Lode silver mine, ride on a steam engine or walk down the main drag lined with Victorian-style buildings on restored board sidewalks.
For a spooky experience, families can join a guided ghost tour or visit the many haunted locations in town, such as the Silver Queen Hotel, Mackay Mansion and the cemetery. Don't let the car ride put you off – the drive from Reno to Virginia City along Highway 341 provides panoramic views of the region's mountainous landscape.
位置: Virginia City, NV 89440, USA
相片由 Reno Tahoe Territory 提供 (CC BY 2.0) 經修改
11
Watch a baseball game at Greater Nevada Field
"Play ball!" with the Reno Aces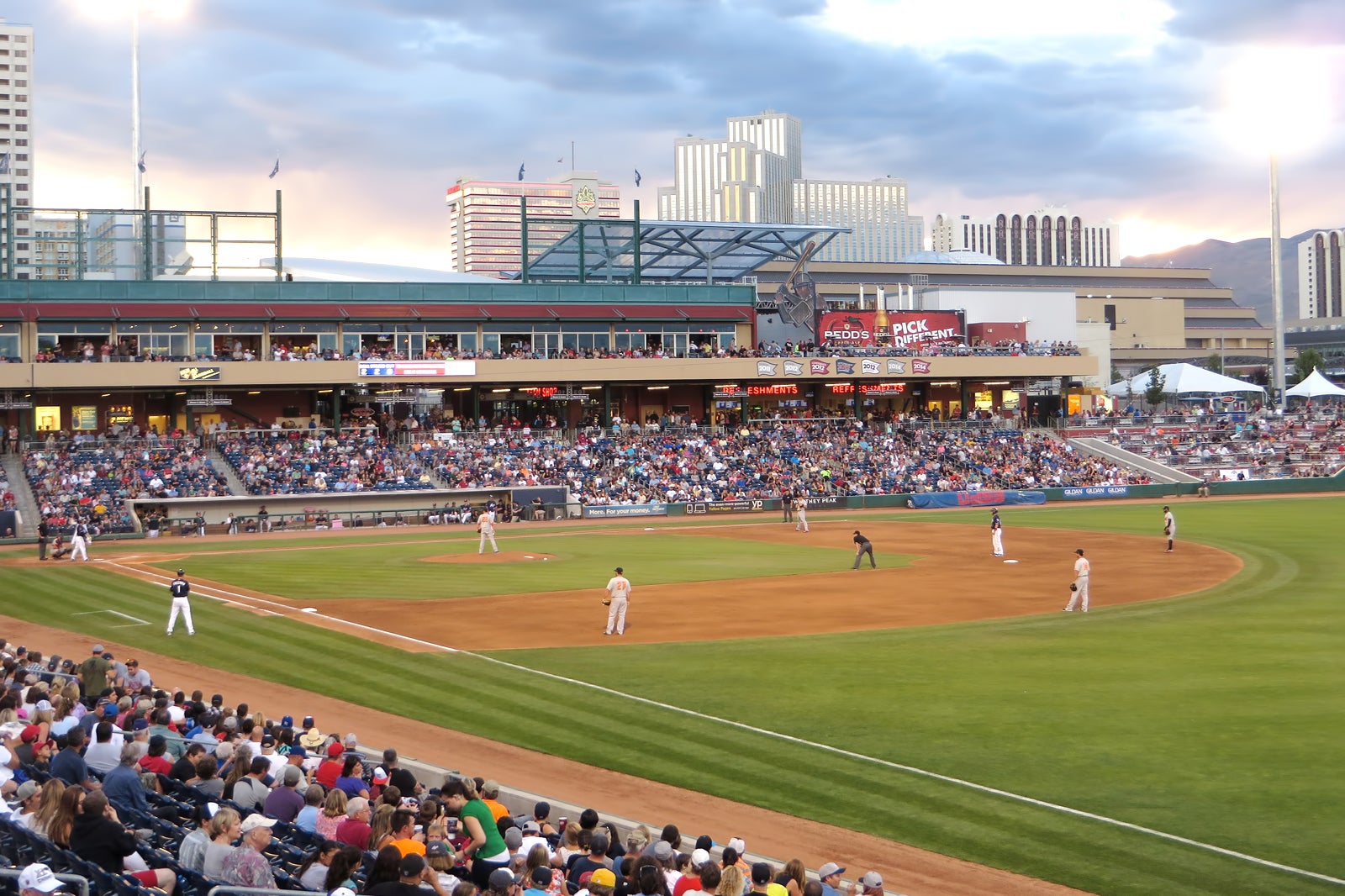 The Reno Aces are a Minor League team and have been playing in Reno since 2009. There's no better way to get to know the soul of an American city than to go to a local baseball game and eat hot dogs while cheering on the players, and Reno is no exception. The baseball season goes from April to early September with playoffs in mid-September.
Whether you're an avid baseball fan or know nothing about it, it's exciting to sit under the bright lights at Greater Nevada Field and be a part of one of America's favourite sports. Who knows? You might even catch a fly ball and come home with a souvenir.
位置: 250 Evans Ave, Reno, NV 89501, USA
電話: +1 775 334-4700
相片由 Ken Lund 提供 (CC BY-SA 2.0) 經修改
12
The Fleischmann Planetarium and Science Centre
Escape Reno and get lost in the stars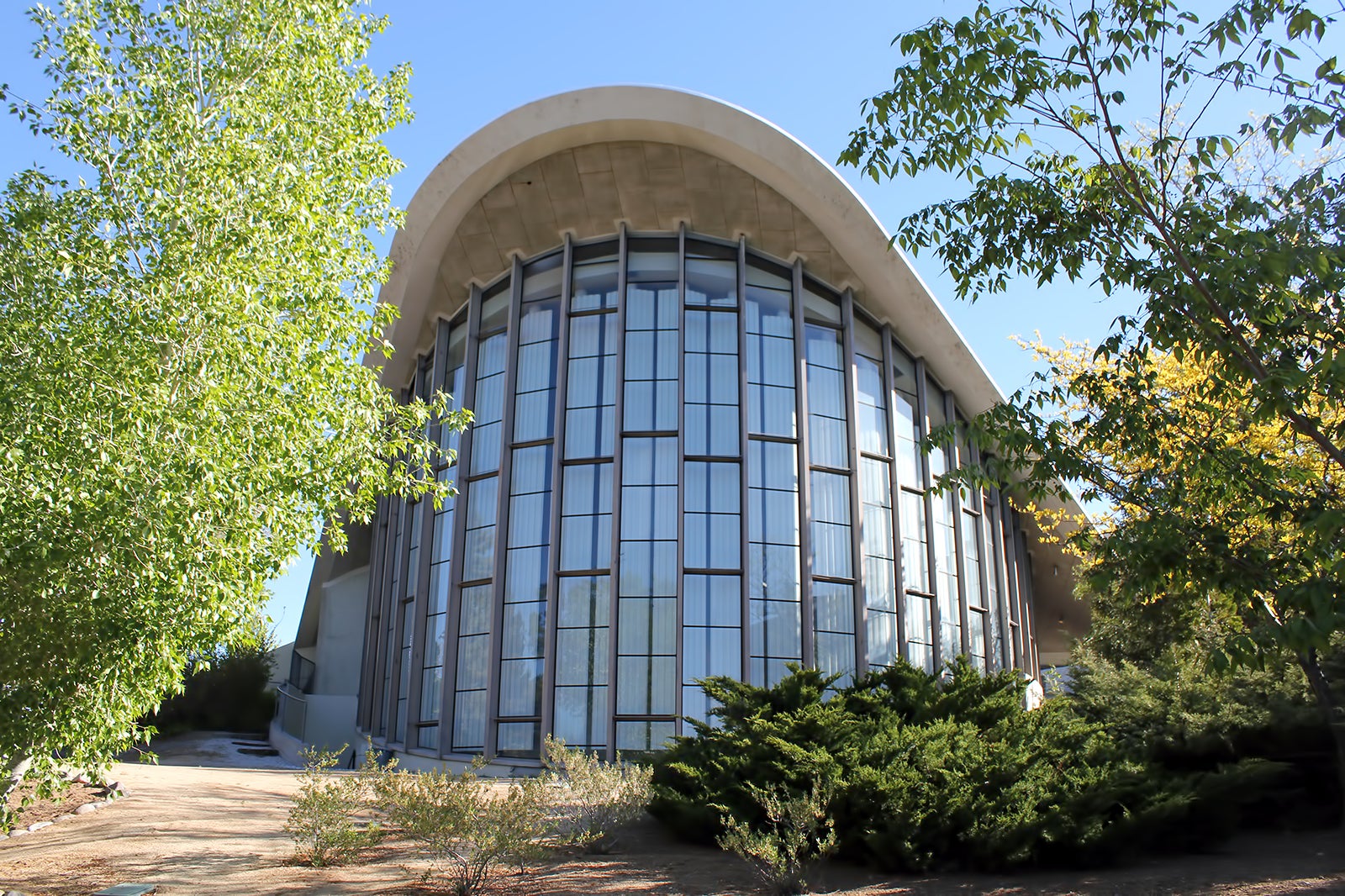 The Fleishmann Planetarium on the campus of the University of Reno, Nevada will no doubt make you starry-eyed and fill your mind with glimpses of the galaxy and earth's natural wonders. Explore black holes, constellations, and even whale migrations and coral reefs.
Between the Star Theatre, virtual reality experiences, and Space Exhibit hall there's plenty to keep you occupied for at least a few hours. Besides, how many people can say they've touched a meteor or seen what a black hole actually looks like?
位置: 1664 N. Virginia St. Reno, NV 89557, USA
開放時間: Sunday from 10 am to 5 pm, Tuesday–Thursday from noon to 7 pm, Friday from noon to 8 pm, Saturday from 10 am to 8 pm (closed Mondays)
電話: +1 775-784- 1110
相片由 Jeffrey Beall 提供 (CC BY-SA 2.0) 經修改
13
The National Automobile Museum
Snap some pics with vintage vehicles and space rovers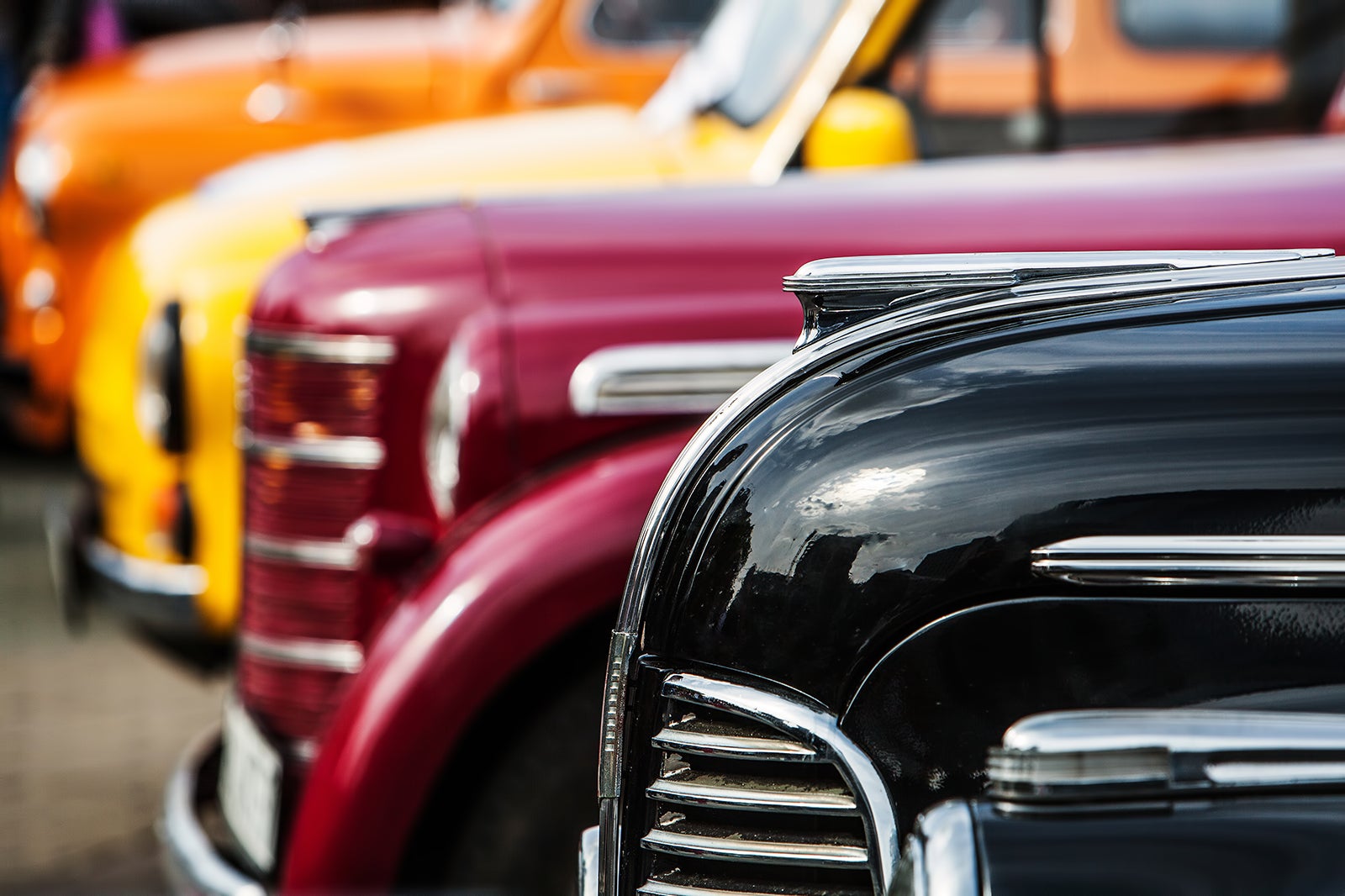 Make sure to visit the National Automobile Museum if the thought of feasting your eyes on vintage cars gets your engines revving. It is recognised as one of America's Top Ten Automobile Museums and features over 200 vehicles along with offering special experiences such as dressing up in period costumes and taking pictures with corresponding vehicles.
It's also home to the Nevada Space Centre, where you can experience exhibits and collaborations that promote STEM education and showcase Nevada's impressive contributions to space technologies throughout history.
位置: 10 S. Lake St., Reno, NV 89501, USA
開放時間: Monday–Saturday from 9.30 am to 5.30 pm, Sunday from 10 am to 4 pm
電話: +1 775-333-9300
14
Animal Ark
Visit some of North America's most prominent predators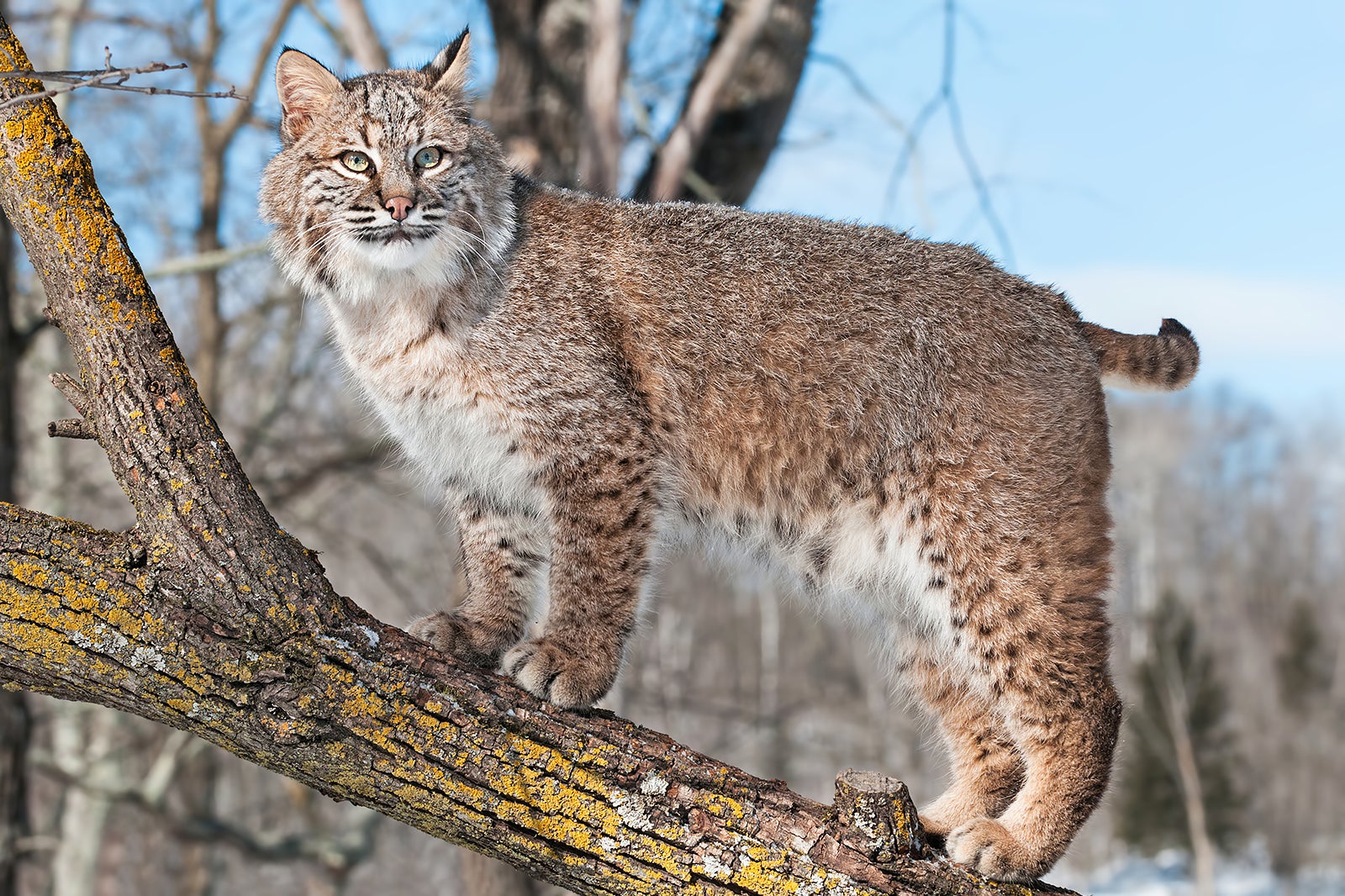 Animal Ark is a wildlife sanctuary that supports injured and non-releasable wildlife. Most of the animals are North American predators such as black bears, bobcats, and owls but Animal Ark also houses exotic species such as tigers and cheetahs. Animal Ark is a non-profit focused on rehabilitation, education, and environmental stewardship.
This is a great chance to see wild animals up close and personal without engaging in or encouraging inhumane animal practices and breeding programmes. You even have the chance to see a cheetah run!
位置: 1265 Deerlodge Rd. Reno, NV 89503, USA
開放時間: Tuesday–Sunday from 10 am to 4.30 pm
電話: +1 775-970-3111
15
TruckeeRiver WhiteWater Park
Experience Reno through rafting, kayaking, swimming, or tubing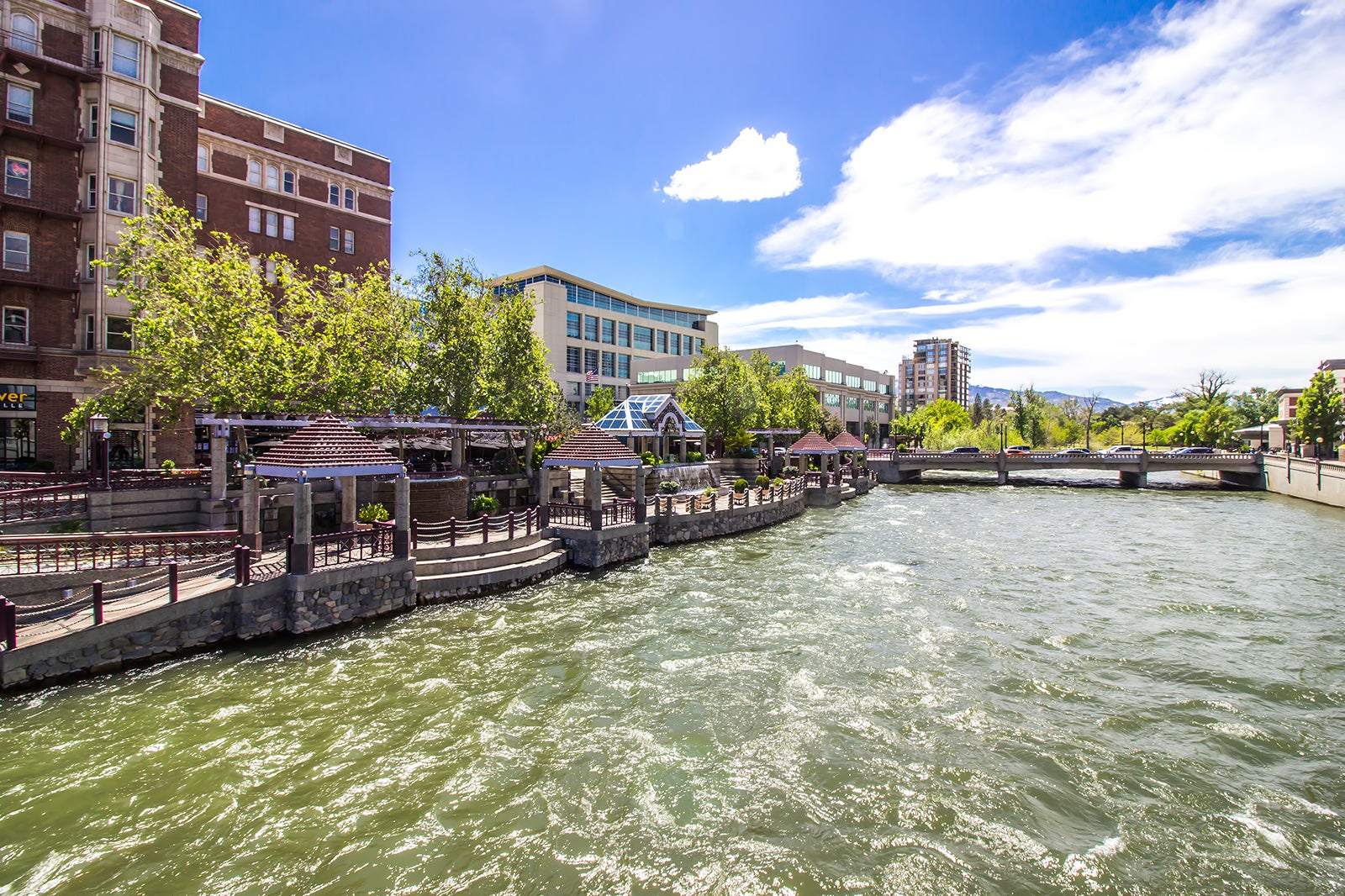 Reno may be a desert city, but the Truckee River (fed by Lake Tahoe) flows right through the centre of town and is a great way to see the city from a unique vantage. You don't even have to go outside the city limits to cool off on the Truckee River – Truckee River WhiteWater Park offers a unique opportunity to kayak, raft, swim, or ride an inner tube right through downtown Reno without having to navigate major rapids.
There are opportunities to do some more intense whitewater rafting outside city limits, but we highly recommend booking an experienced river outfitter if that's what you're looking for.
位置: 2 S Arlington Ave, Reno, NV 89501, USA
開放時間: Daily from 5 am to 10 pm
電話: +1 775-334-2270
返回頁首