10 Best Beaches in Florida Keys
Which Florida Keys Beach is Right For You?
The best beaches in the Florida Keys pretty much guarantee days filled with sunscreen, ice cream and margaritas. This group of coral islands – sprinkled with smooth-sand coasts – is nestled up against the Gulf of Mexico to its west and the Atlantic to its east. Although best known for its stunning coral displays, the archipelago hosts a string of worthy beaches where you can find some respite under the hot Floridian sun. The all-year-round beach weather is another huge draw.
Pitch up a parasol in a serene stretch of sand or grab a snorkel and join the fishes. Either way, you'll leave understanding why many famous writers, designers and artists – Ernest Hemingway and Tennessee Williams included – made this place home.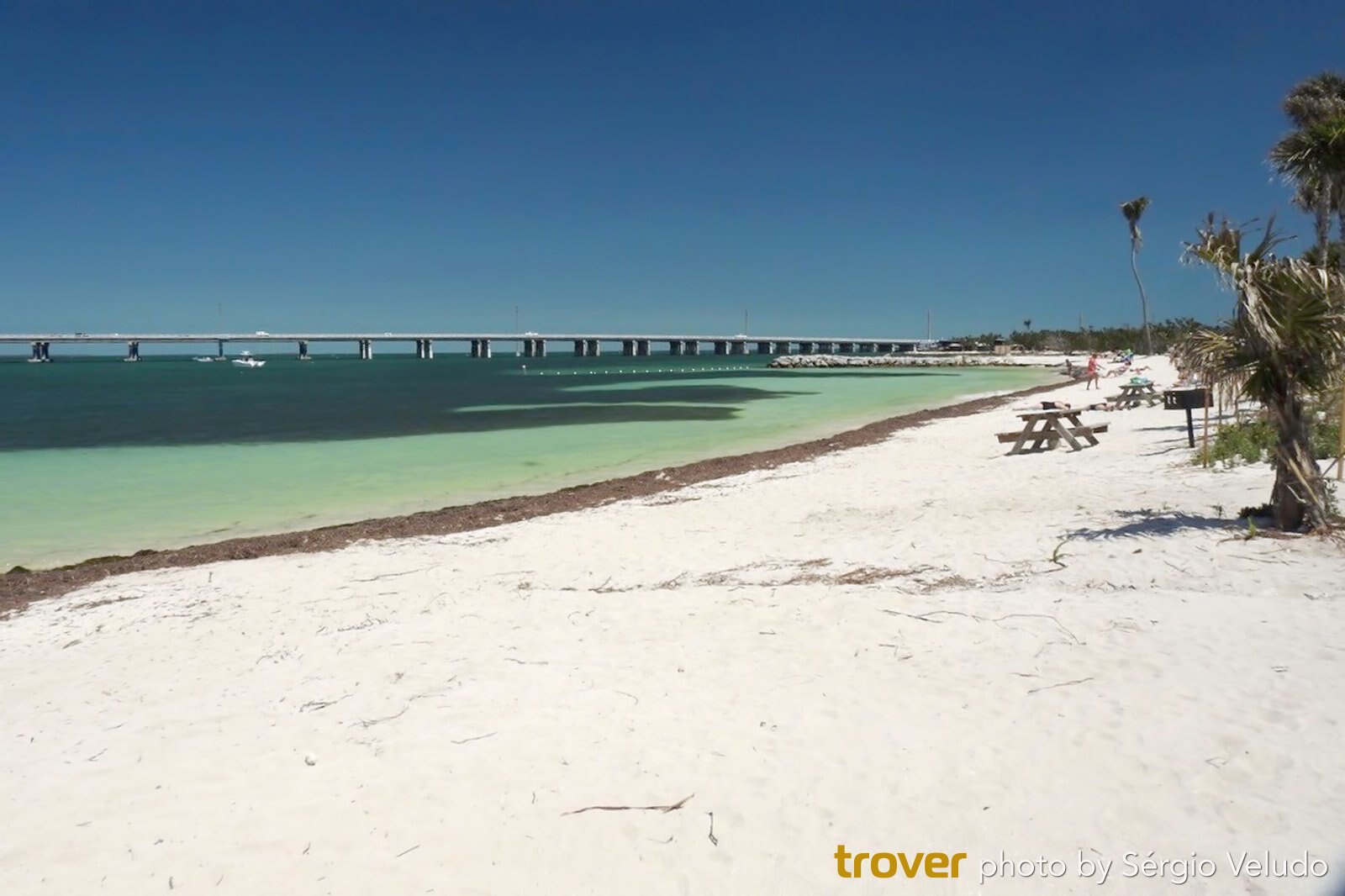 Calusa Beach
Picnic on this sheltered beach
Calusa Beach is found on the gulf side of the Bahia Honda State Park, which is found between Big Pine Key and Marathon. With its sheltered nature, the beach exudes serenity with its gently lapping waves and calm, glistening waters. Because of this, Calusa Beach is ideal for families with young children. Not to mention, it also has covered picnic area and lots of parking. For those looking for a bit more excitement, the beach leads to an excellent coral reef with an abundance of sea life… so best pack your snorkel.
地點: Big Pine Key, FL 33043, USA
電話: +1 305 872 2353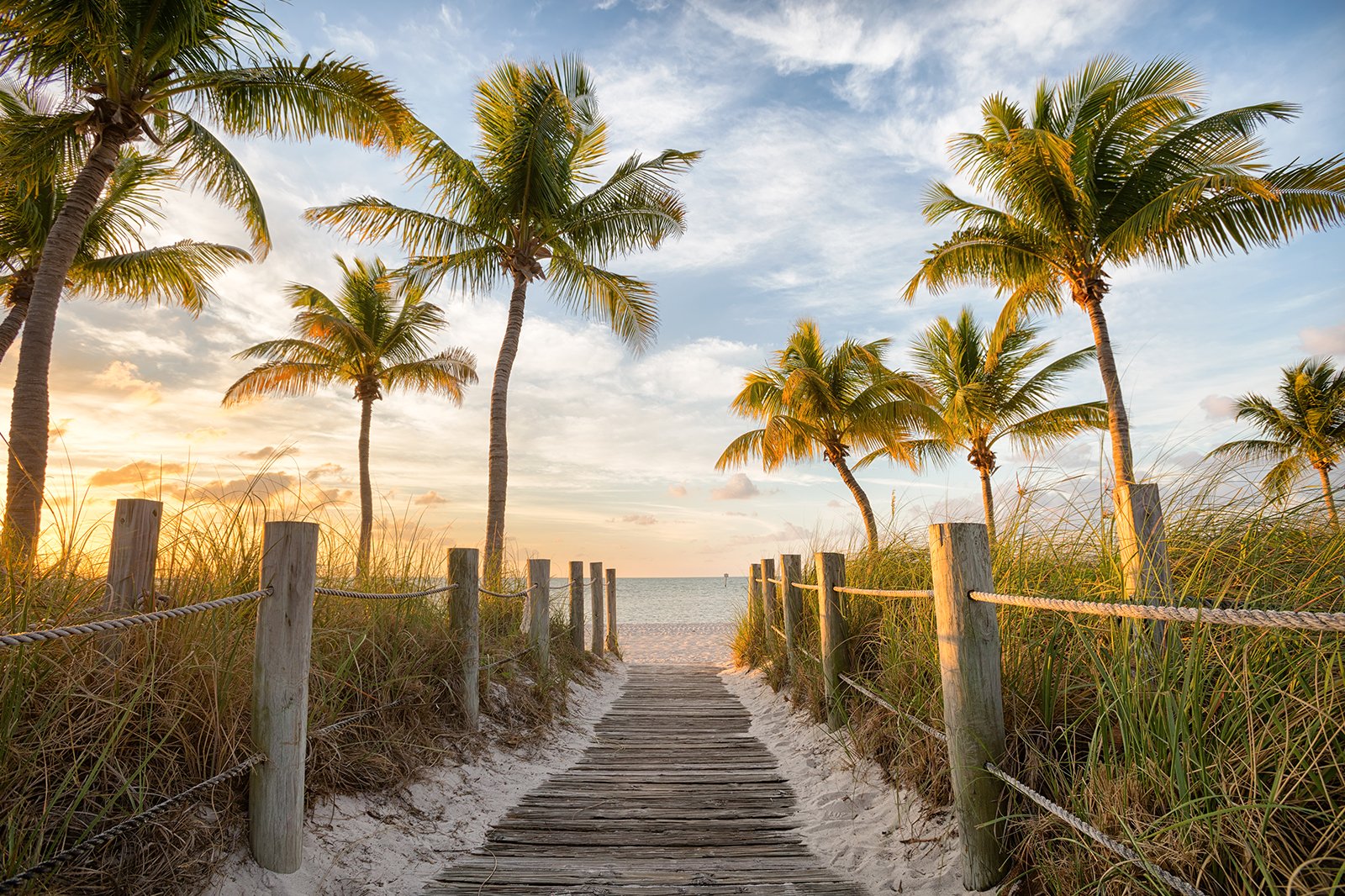 Smathers Beach
People watch in beach bliss
At Smathers Beach, there's little chance you'll find yourself bored. As the Key West's biggest public beach, it's brimming with life as it offers water activities such as wind and kite-surfing, kayaking and jet-skiing. If you'd rather just stick to the beach, there are also volleyball nets and sun loungers to participate in some people watching.
Found right next to Roosevelt Boulevard, you'll find a lively crowd of bikers, skaters and runners taking advantage of that famous Florida sunshine. If you're feeling drained from all the activity, get your fill at one of the many food trucks lining the boulevard.
地點: 2601 South Roosevelt Boulevard, Key West, FL 33040, USA
開放時間: Daily 7am to 11pm
電話: +1 305 809 3700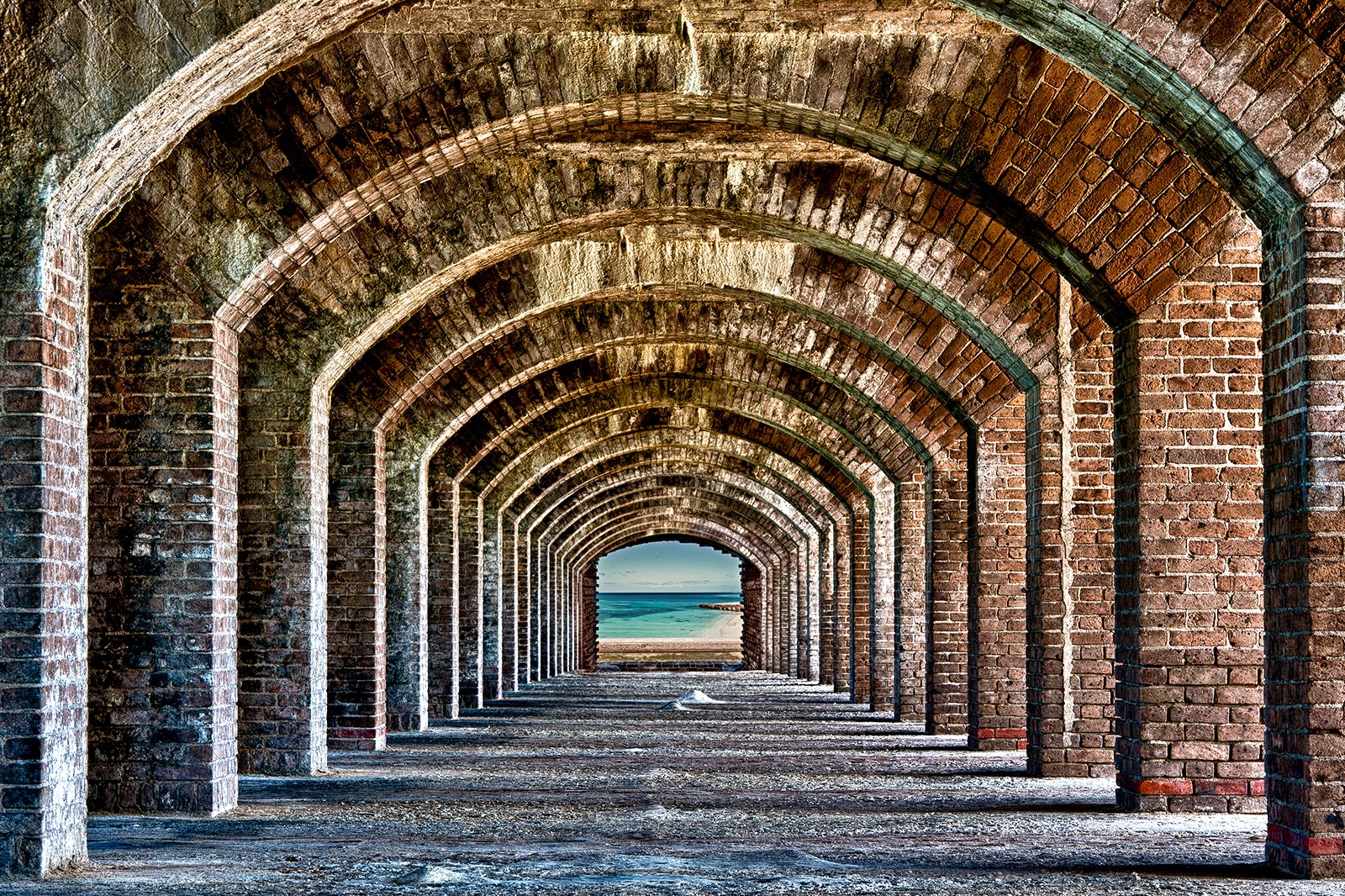 Dry Tortugas National Park
For the adventure lovers
Considering a 2-hour catamaran journey is needed to reach Dry Tortugas National Park – seclusion and quiet is almost guaranteed. Setting off from the Key West, this national park impresses with its small, hidden beaches and vibrant displays of sea life.
On any of these 7 islands, you'll be confronted with stunning reefs, shoals and sandy spots ideal for a sun-bathing session. Loggerhead and leatherback turtles are frequent visitors to this area, so keep an eye out. The 19th-century Fort Jefferson only adds to the spectacle of the national park. Scuba divers will be glad to hear there are also shipwreck sites full of life just off the islands. Make sure to book a tour guide well in advance.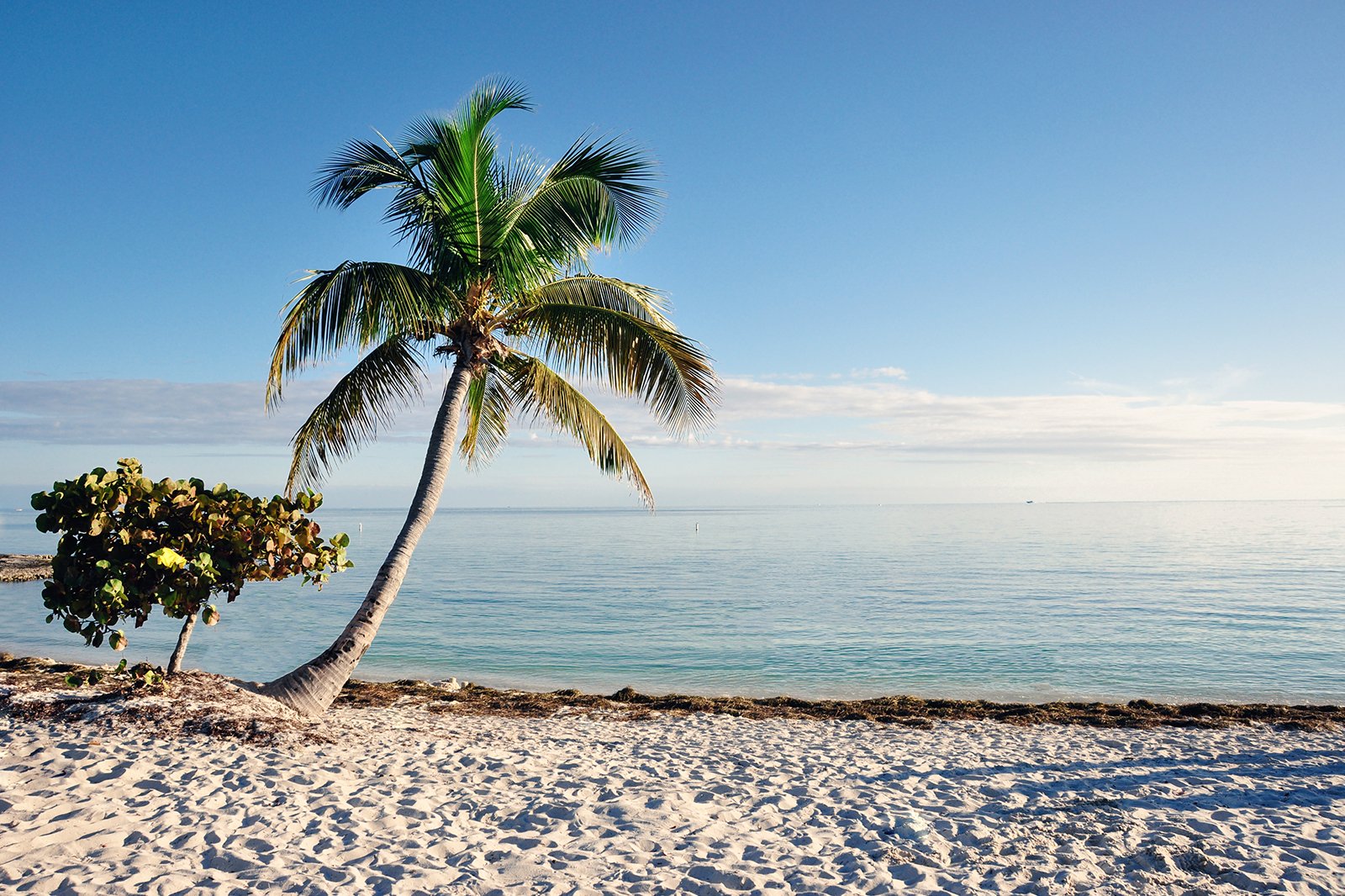 Sombrero Beach
Play volleyball beside sparkling blue water
In the heart of Marathon, Sombrero Beach draws in tourists for its fantastic array of activities and its charming beauty. Its fine sand is dotted with picture-perfect palm trees and its water exists in striking shades of blue.
The water at Sombrero Beach is a bit deeper than at most beaches in Florida Keys, so it's best for confident swimmers. Fit with barbecue stations, picnic areas, volleyball nets, a pier and public showers - you could spend hours on end at this beach. For a spot of snorkelling, swim just off from the shore but beware of the rocks.
地點: Sombrero Beach Road, Marathon, FL 33050, USA
開放時間: Daily from 8am to 5pm
電話: +1 305 743 0033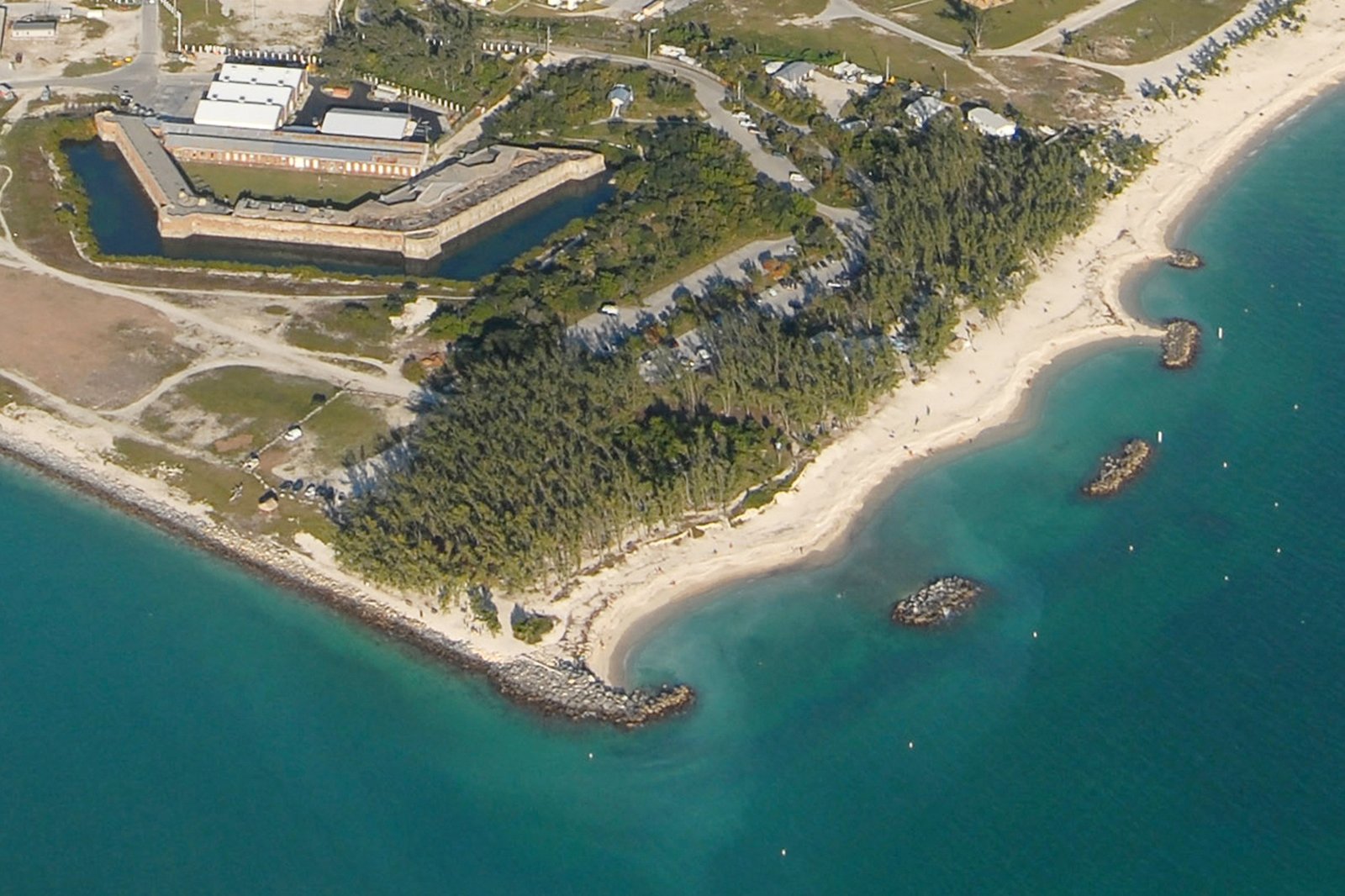 Zachary Taylor State Park Beach
Spend a day snorkelling with tropical fish
As the southernmost beach of the U.S. and a hop, skip and a jump away from Barbados and Cuba - you're basically on a Caribbean holiday. Spend a full day here basking in the sunshine under swaying palm trees, floating around in the warm, tropical waters and indulging in cheap drinks from its beach club.
If you're looking for something a bit more cultural, stop at the historical Fort Zachary Taylor to learn about the history of the Keys. Be sure to bring some water shoes as it can get a bit rocky around the shore and some cash to pay for the $7 entry fee.
地點: 601 Howard England Way, Key West, FL 33040, USA
開放時間: Daily from 8am to sundown
電話: +1 305 292 6713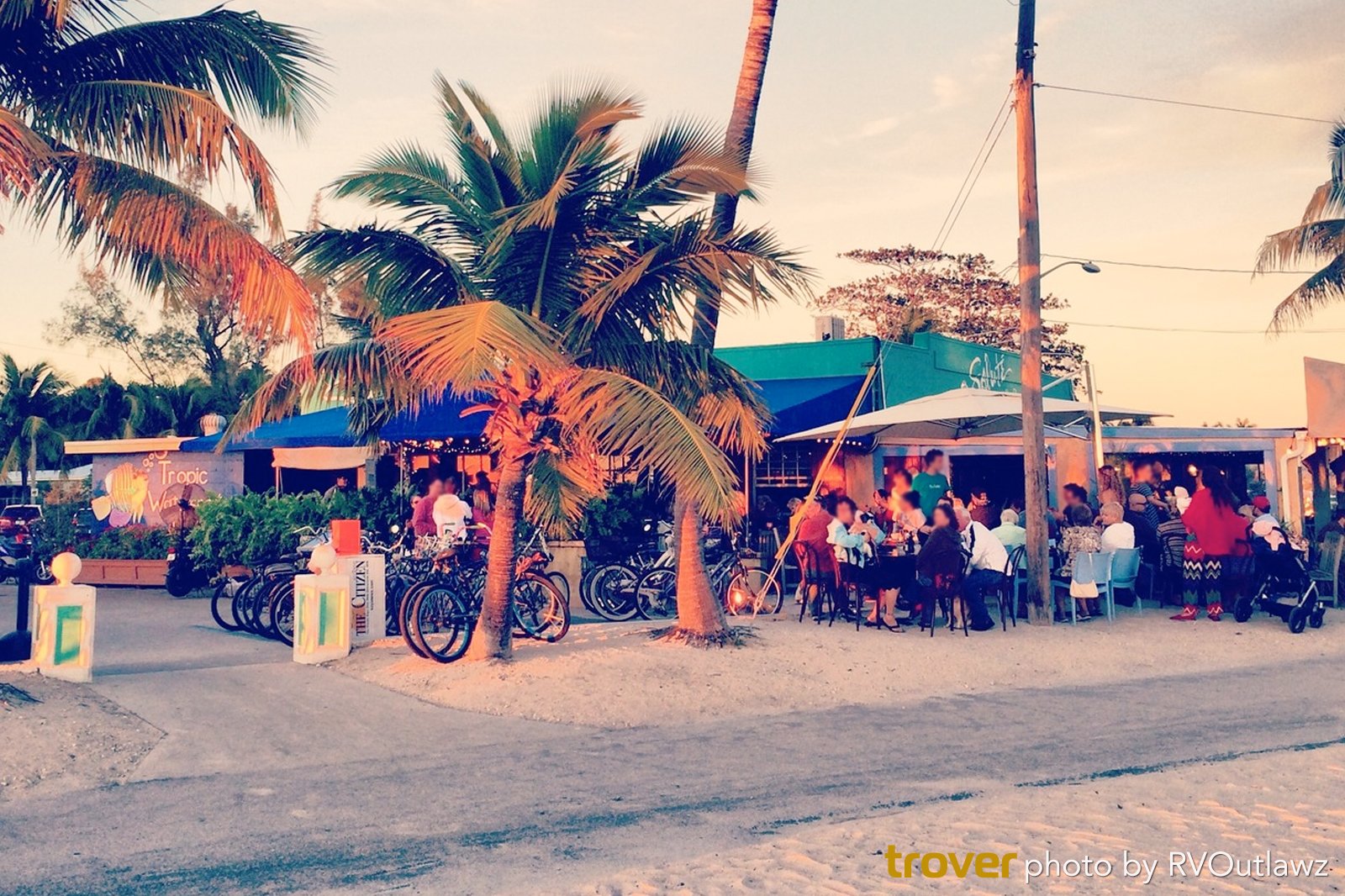 Higgs Beach
For an activity-filled day
Anyone indecisive about whether they want a relaxing day or energy-filled day should head to Higgs Beach. When Smathers Beach gets a bit too crowded, Higgs Beach should be your go-to spot. Equipped with volleyball and tennis courts, plenty of room for swimming and snorkelling and even a bike path running along the beach – you'll be spoilt for choice.
It doesn't stop there, with even kayaks and paddle boards at your disposal. For a meal with a gorgeous view, head to Salute! On The Beach, which serves some delicious mussels and a mean Key Lime Pie. Higgs Beach is a dog-friendly park with even small and large dog areas for your canine friends.
地點: 1000 Atlantic Boulevard, Key West, FL 33040, USA
開放時間: Daily from 6am to 11pm
電話: +1 305 295 4385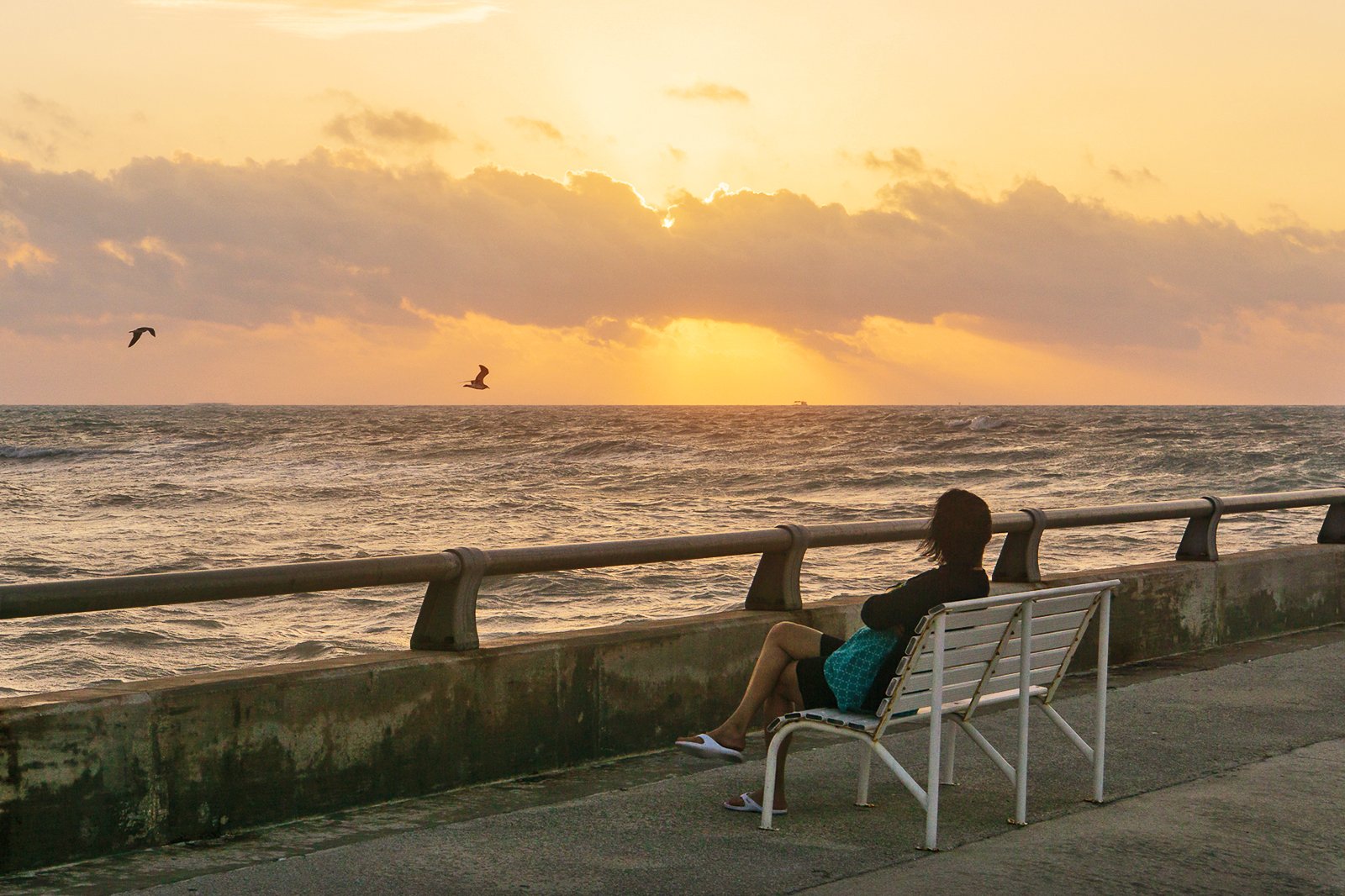 C.B. Harvey Rest Beach
Catch the sunrise and some beach yoga
For those early risers, C.B. Harvey Rest Beach is the place to start your day. This spectacular sunrise spot should be reason enough to grudgingly get out of bed. If this isn't your cup of tea, the beach at sunset is just as lovely. Yoga classes are held every evening on a deck overlooking the beach – a serene way to end the day with the beach swarming in golden light.
In between these glorious times of day, perfect the art of doing nothing by reading a book in the sun, partake in some snorkelling or head up the White Street Pier (which separates it from Higgs Beach) to watch fisherman do what they do best.
地點: White Street and Atlantic Boulevard, Key West, FL 33040, USA
開放時間: Daily 7am to 11pm
電話: +1 305 809 3700
相片由 Shiva Shenoy 提供 (CC BY 2.0) 經修改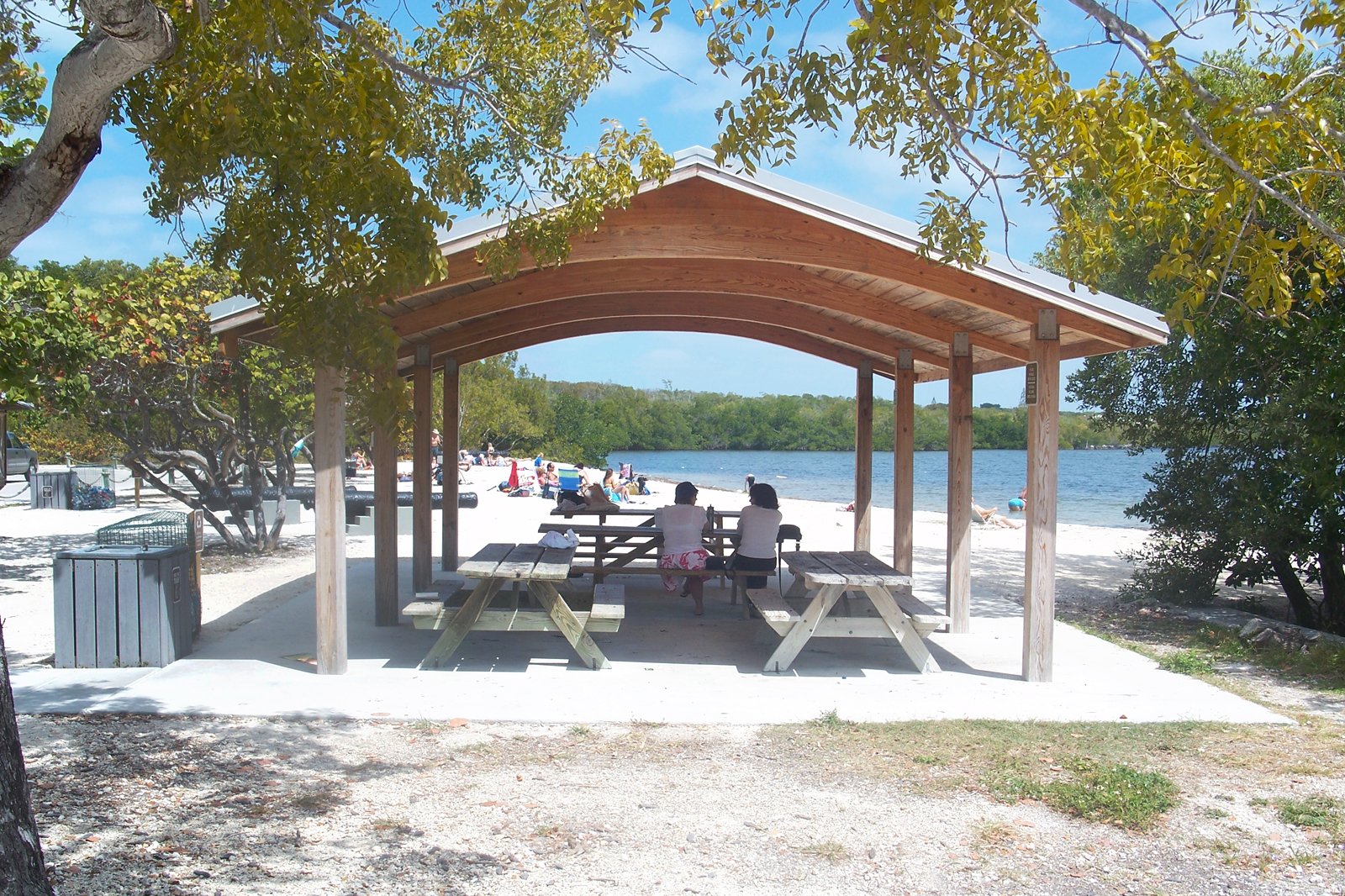 John Pennekamp Coral Reef State Park
Scuba dive to a World War II shipwreck
John Pennekamp Coral Reef State Park is more known for its spectacular sea life than its beaches, but it delivers well on both fronts. Found on Key Largo, this state park is home to the extraordinary 2-tonne statue of Jesus, which sits on the ocean's floor.
Visitors can take glass-bottom-boat rides to experience the vibrant colours of the ocean, as well as marvel at the unusual sight of the statue. With its thriving sea life, it's no wonder it's a hotspot for scuba divers and snorkelers. If you'd rather have a less passive day out, explore the park by cruising around its waters, stopping at all the hidden beaches for your own private getaway.
地點: 102601 Overseas Highway, Key Largo, FL 33037, USA
開放時間: Daily from 8am to sunset
電話: +1 305 451 6300
相片由 Ebyabe 提供 (CC BY-SA 3.0) 經修改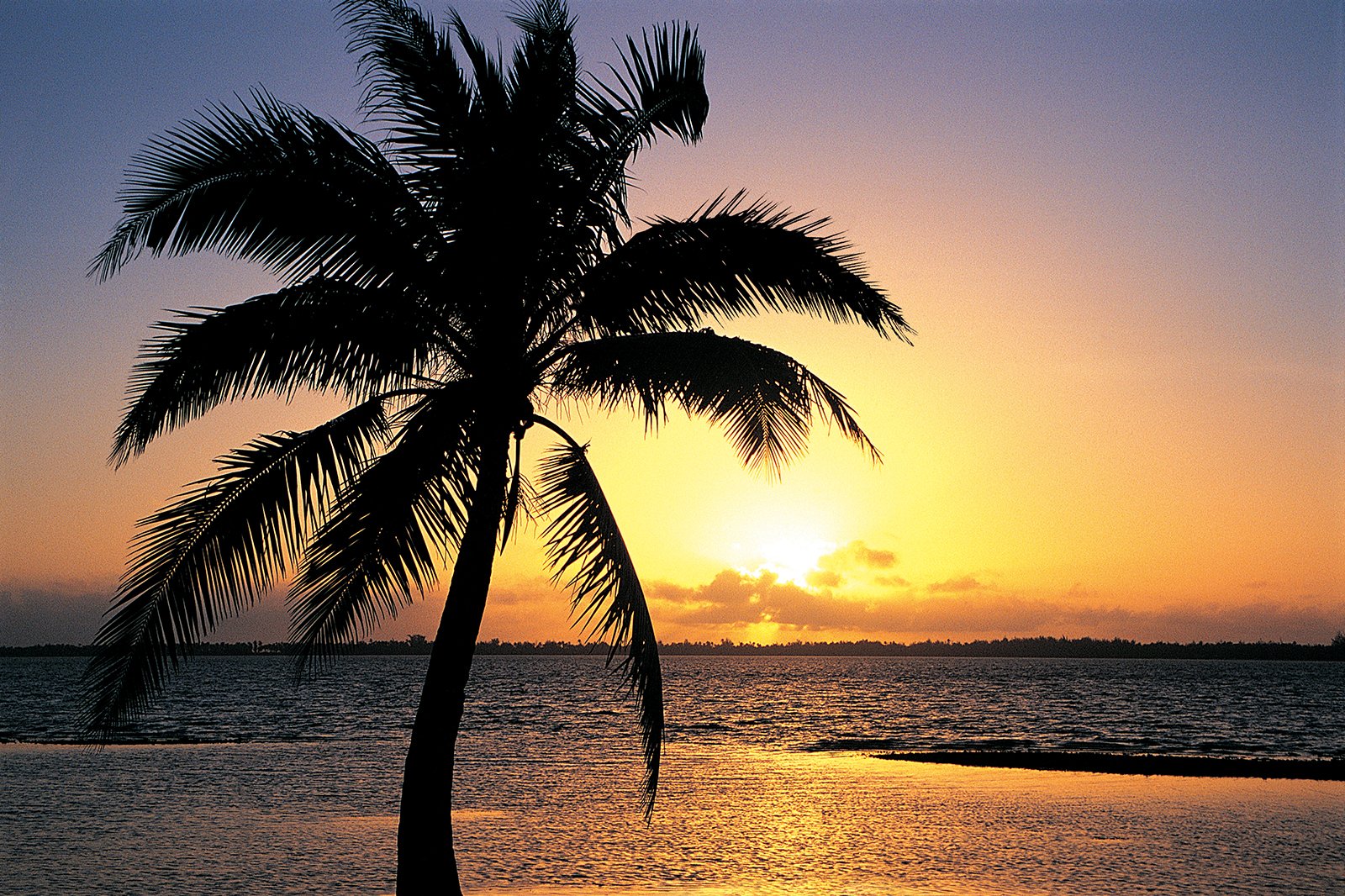 Sunset Park Beach
Enjoy the sunset from the sand
Found in the municipality of Key Colony Beach, Sunset Park Beach is a snug stretch of sand dotted with wooden picnic tables and benches. Hunker down with an icy cocktail as the day winds down and the sun sets before you.
This mesmerising atmosphere is elevated even more when locals sing a song made for the island - you may even be handed a song sheet to join in. Although it's not typically known as a swimming beach, visitors often spend the afternoon here playing and sitting on the sand or its pier.
地點: Ocean Drive West, Key Colony Beach, FL 33051, USA
開放時間: Daily 7am to 7pm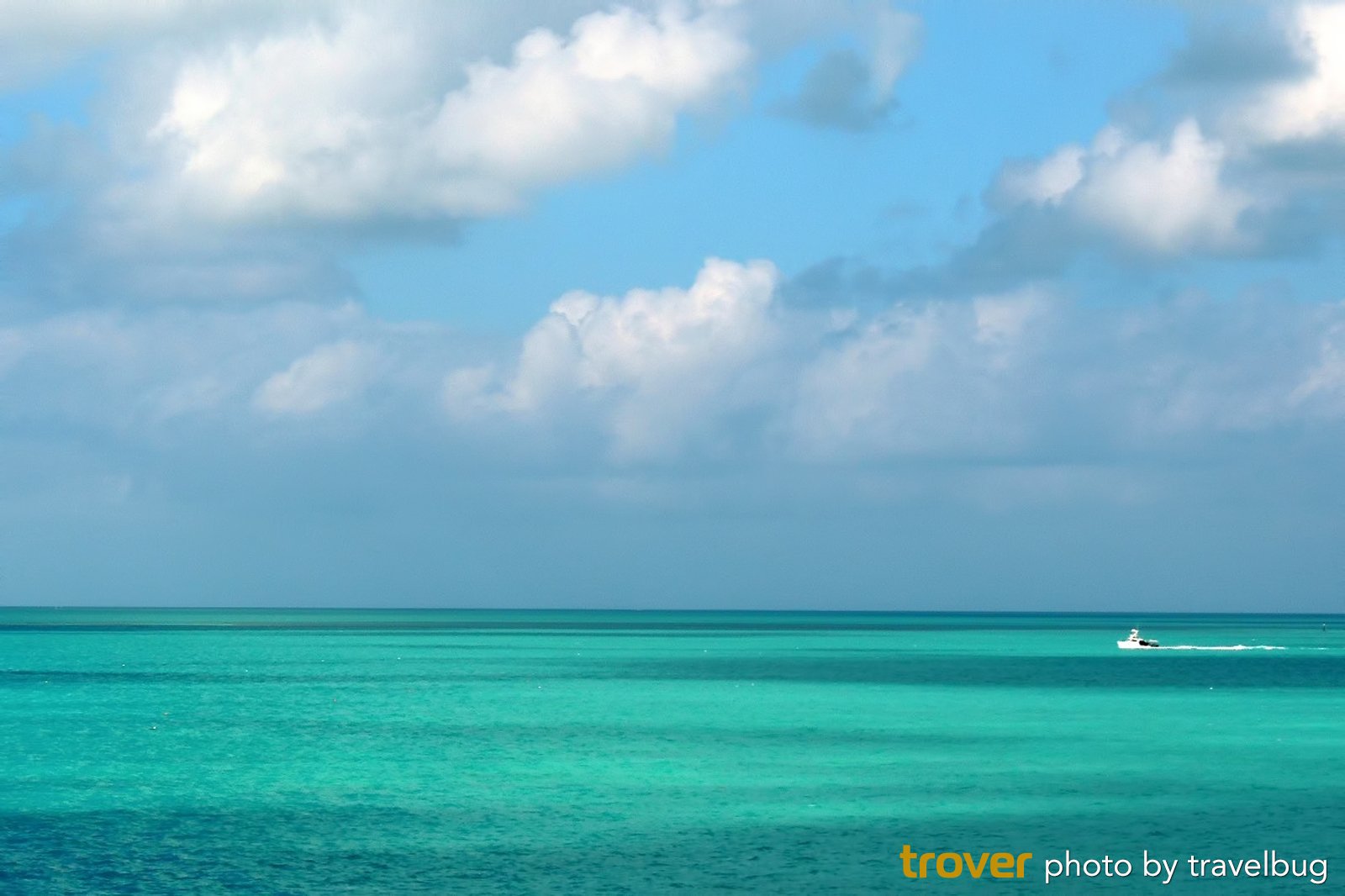 Anne's Beach
Bare all at this nudist beach
Anne's Beach is a quaint beach found on Islamorada surrounded by enchanting mangrove trees, a wooden boardwalk… and frequent nudist sunbathers. If you've got no qualms about the 'lounging without clothing' part, this beach is the ultimate paradise.
The beach does have many private coves, so avoiding nudity may be in the cards, if you're really that fussed. Grab a picnic and soak in the sun from a picnic table or on the sand. Due to the shallowness of the water, you can easily walk at least a quarter of a mile into the sea.