The San Francisco-Oakland Bay Bridge is a massive complex of bridges that crosses over San Francisco Bay and connects the 2 communities. It has one of the longest spans in the country and sports a double-decked suspension design made from steel and concrete.
If you're looking to explore some of the best spots San Francisco has to offer, you'll probably find yourself travelling across this bridge. Travellers who love scenic views or appreciate impressive construction will find fun as well. Whether you're in a car or on foot, it'll take less than an hour to cross.
Bay Bridge in San Francisco - one of the highlights of 12 Best Things to Do for Couples in San Francisco and 10 Best Things to Do After Dinner in San Francisco (Read all about San Francisco here)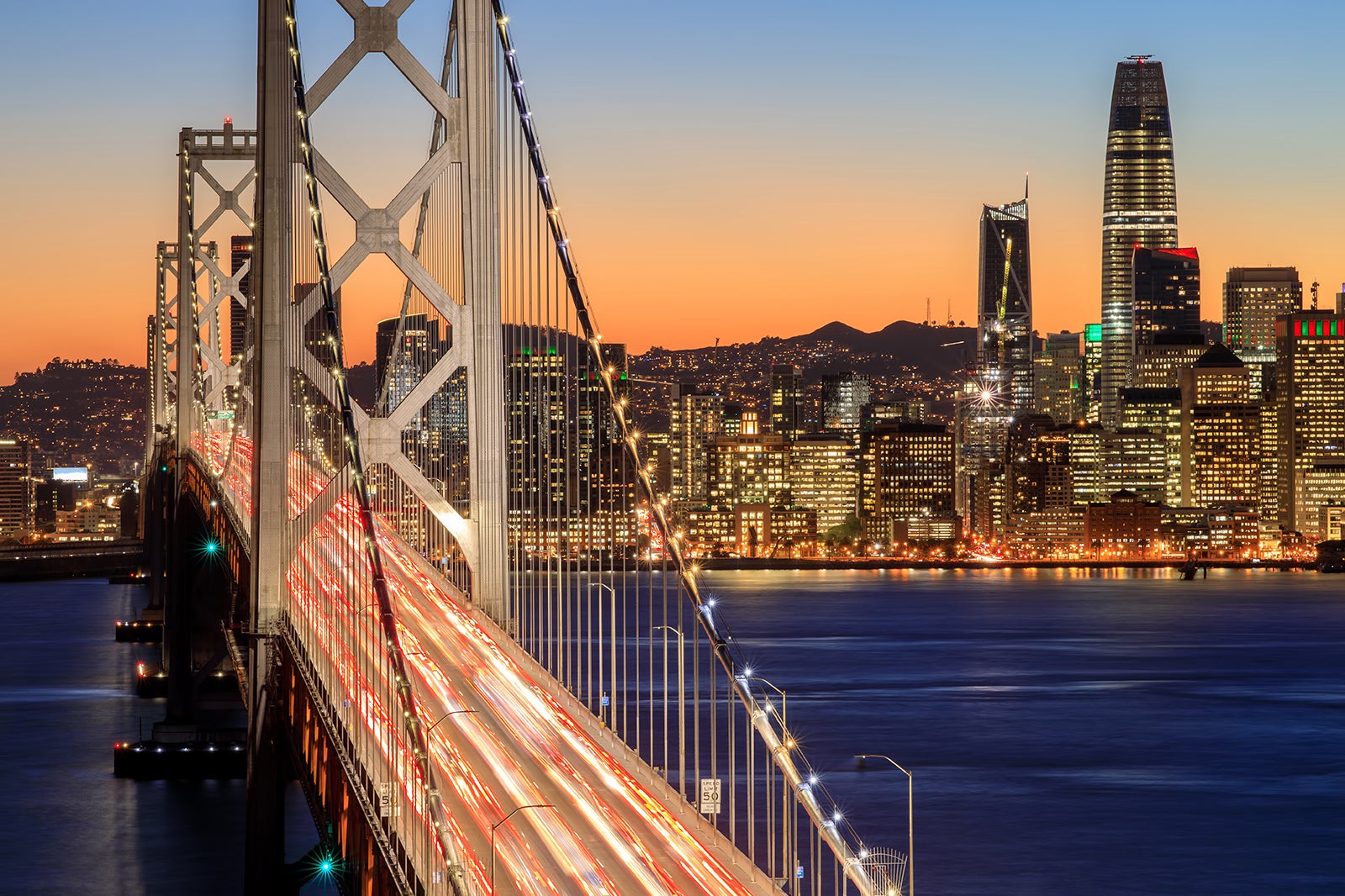 Bay Bridge highlights
The most iconic part of this bridge is the East Span's tower, which reaches 525 feet at its highest point. The tower is bright white and is illuminated by lights at night, along with the surrounding suspension.
When you traverse the Bay Bridge, you may want to consider taking the pedestrian path. It's located on the southern side of the bridge, so you'll have the best views of the bay. You can enjoy it at your own pace since there's plenty of room on the path for other pedestrians and cyclists to pass you.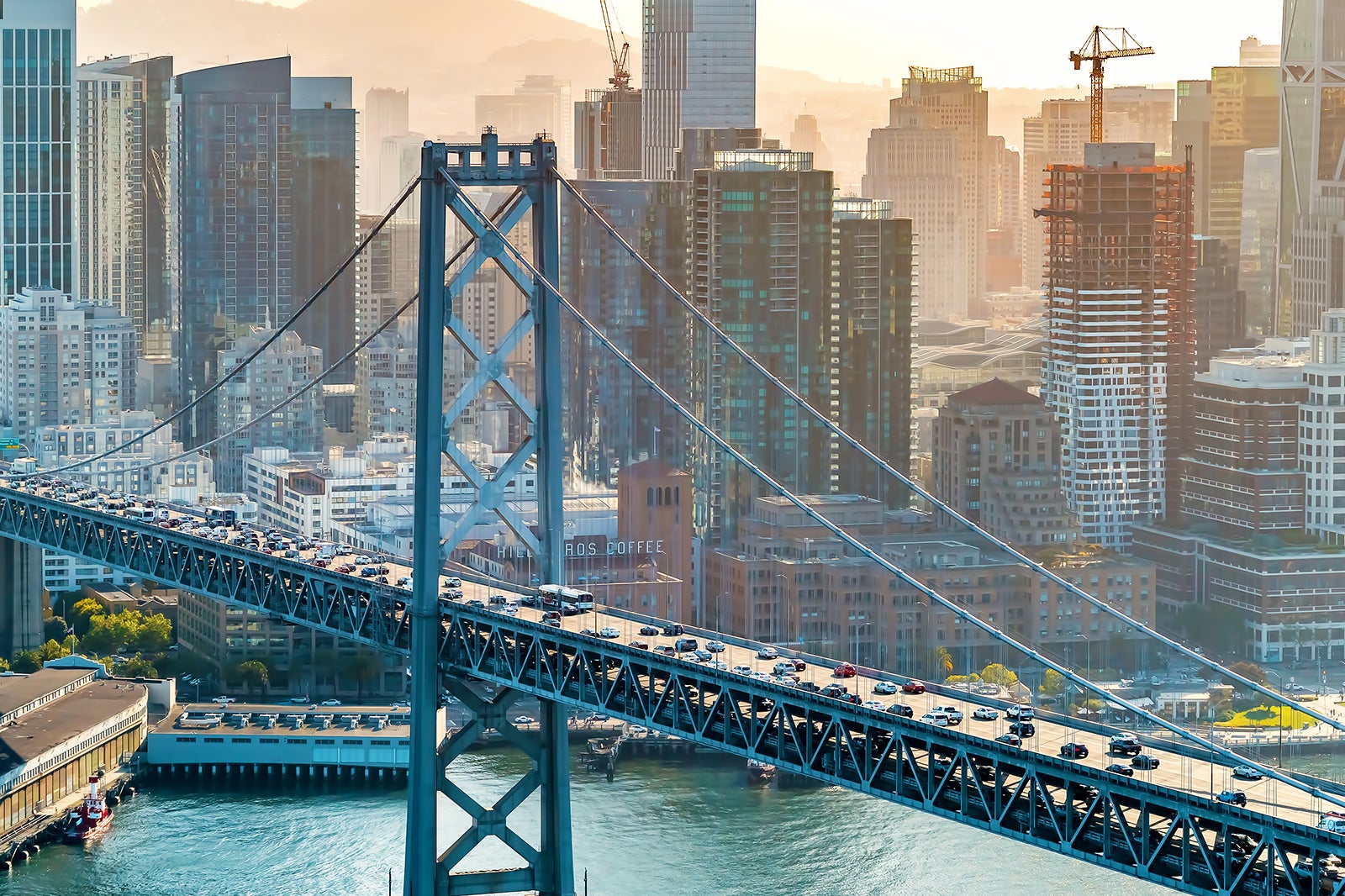 Good to know when visiting Bay Bridge
Crossing the bridge by car rarely takes more than just a few minutes depending on traffic, but if you're looking to walk its entire length, be prepared for a bit of a journey. It generally takes about 30 to 40 minutes to traverse the bridge's entire length on foot.
When you cross this bridge, you'll find yourself going to either San Francisco or Oakland depending on your starting point. Fortunately, you'll find plenty of destinations in either area to enjoy, like the San Francisco Museum of Modern Art on the west side and Fox Theatre on the east side.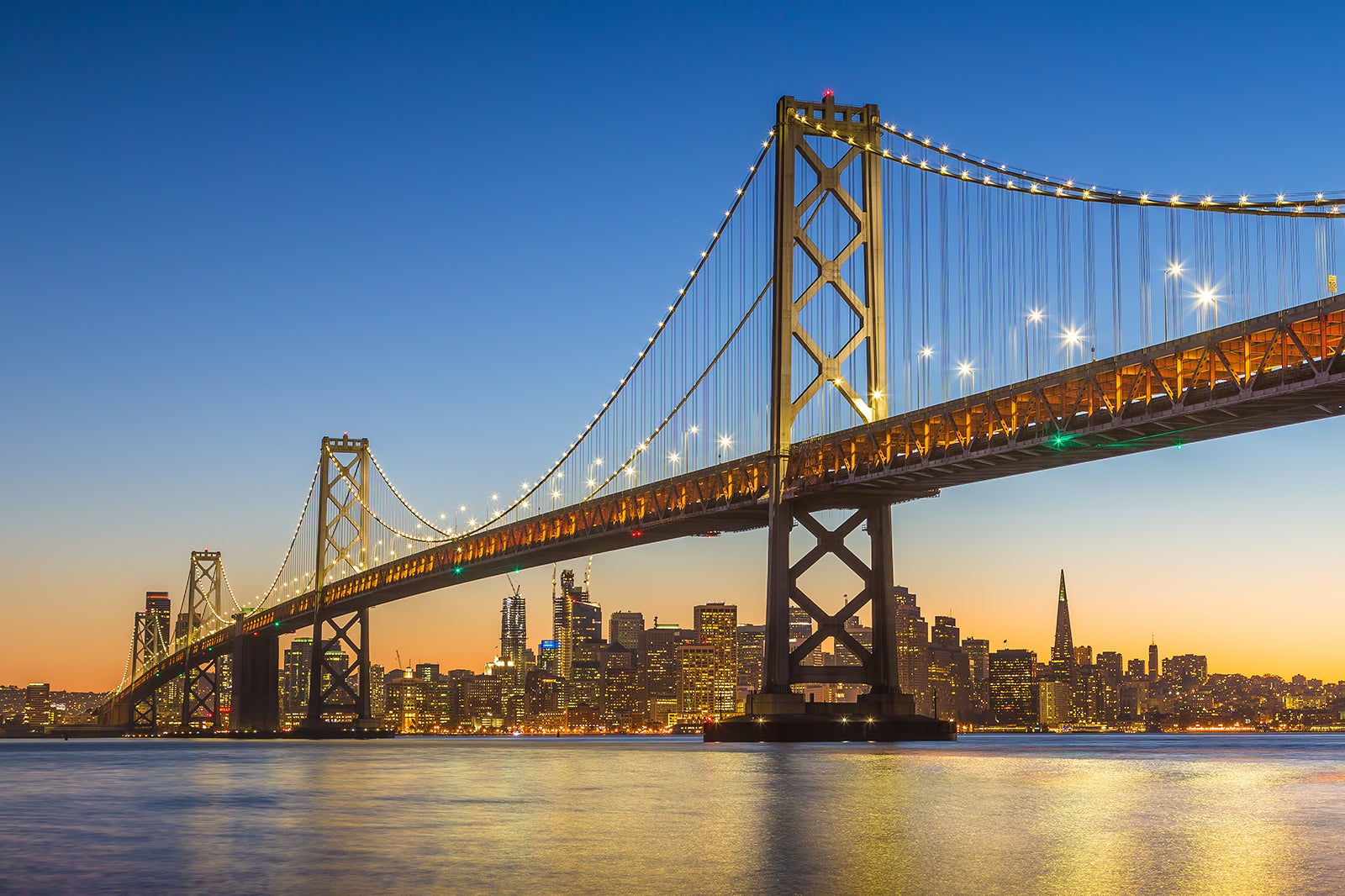 Bay Bridge in San Francisco
位置: San Francisco – Oakland Bay Bridge, San Francisco, CA, USA
開放時間: Bridge: 24/7 ; Pedestrian pathway: Daily from 6 am to 9 pm
電話: +1 510-286-4444
返回頁首