Asian Art Museum in San Francisco
Explore One of the Most Extensive Asian Art Collections in the World
The Asian Art Museum houses a significant Asian art collection that dates back 6 millennia with a vision to make Asian culture important to all. The mission of the museum is to connect art to life and inspire new ways of thinking through Asian art and culture with a world-class collection and educational programmes.
Today a vibrant artistic hub, the museum was founded over 50 years ago. It began with a collection of 8,000 artworks donated by a local collector in hopes of creating a bridge of understanding between the United States and Asia.
Asian Art Museum in San Francisco - one of the highlights of 10 Best Museums in San Francisco (Read all about San Francisco here)
Highlights of the Asian Art Museum
The Asian Art Museum has a collection that is 18,000 artefacts strong, dating from 6,000 years ago to the modern era. These artworks also cover every region across the continent of Asia. The galleries on the second and third floors are a particular highlight, featuring over 2,000 works that are the jewels of the permanent collection.
In addition to the artworks, the museum offers speakers, seminars, workshops, and classes that seek to raise awareness of the bridge between Asian art and Western culture. The museum also offers a comprehensive art research library.
Good to know about the Asian Art Museum
Kids under the age of 13 get into the museum for free, and the library's First Sundays programme offers free admission once per month. The Asian Art Museum strives to be accessible to everyone and is dedicated to providing wheelchair access and welcoming service animals. The museum offers free admission to a person accompanying someone with special needs.
Cell phones must be silenced in the museum. It's forbidden to touch the art. Food and drink are not allowed in the galleries. Photography is allowed, but flashes are not permitted. Parking is available in 2 nearby pay car parks.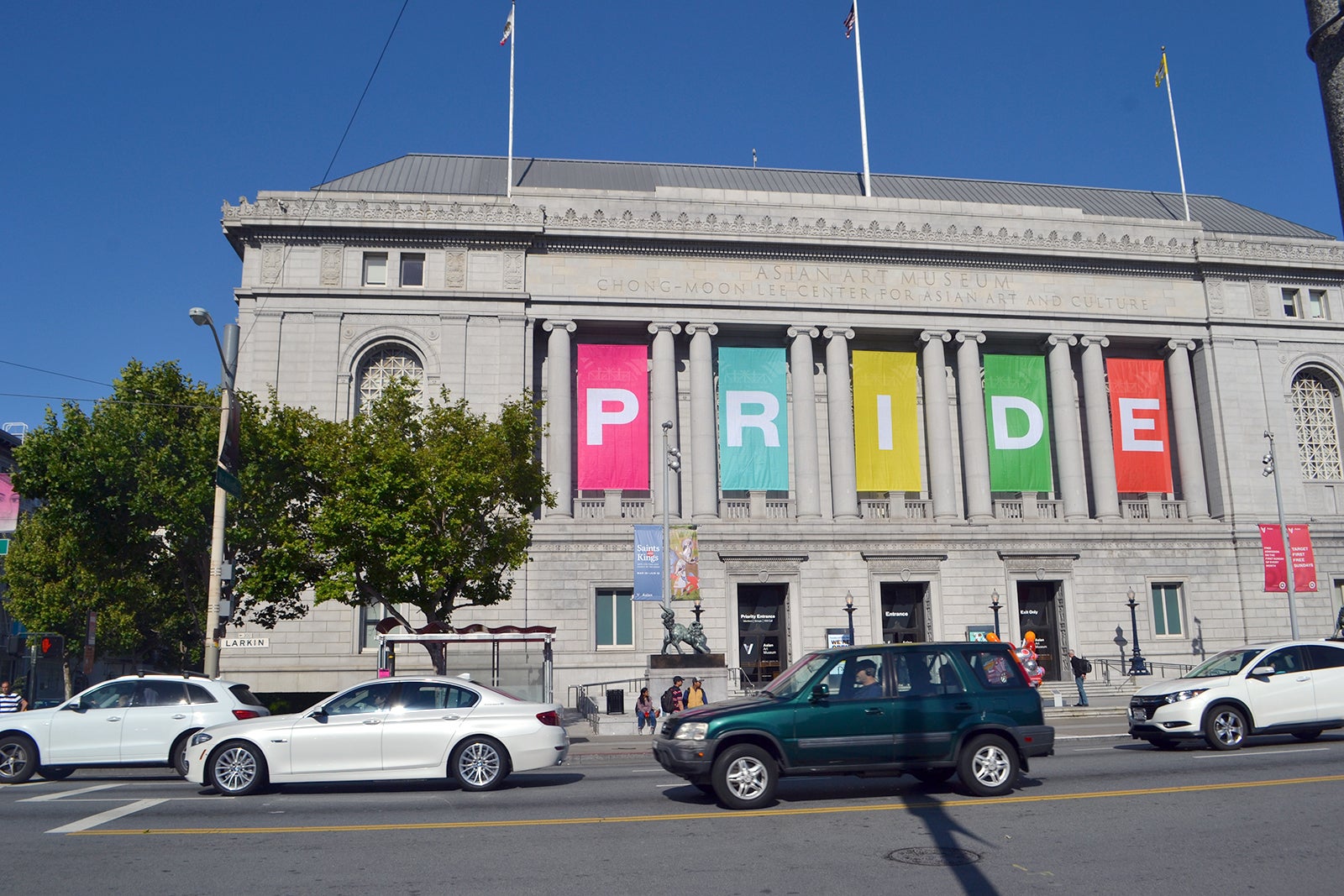 Asian Art Museum in San Francisco
位置: 200 Larkin St, San Francisco, CA 94102, USA
電話: +1 415-581-3500
返回頁首