8 Great Thai Fashion Designers
Thai Fashion Designers and Where to Find Them in Bangkok
Thai fashion has become a worldwide sensation. In recent years, celebrities from Michelle Obama to Katy Perry have flown the flag for Bangkok's designers. While famous designers like Thakoon Panichgul and Koi Suwannagate make their mark on the red carpet, there are many other names worth checking out if you're looking for something special.
Despite clever stylists keeping their eye on the Bangkok fashion scene, these brands cannot always be found at home, and unlike Knightsbridge or 5th Avenue, investing in an amazing dress or pair of shoes won't leave you destitute. Siam Paragon has a host of designer boutiques and Gaysorn is all about high-end luxury. On Sukhumvit, it's worth checking out Emporium near BTS Phrom Pong, a mall also known for designer fashion.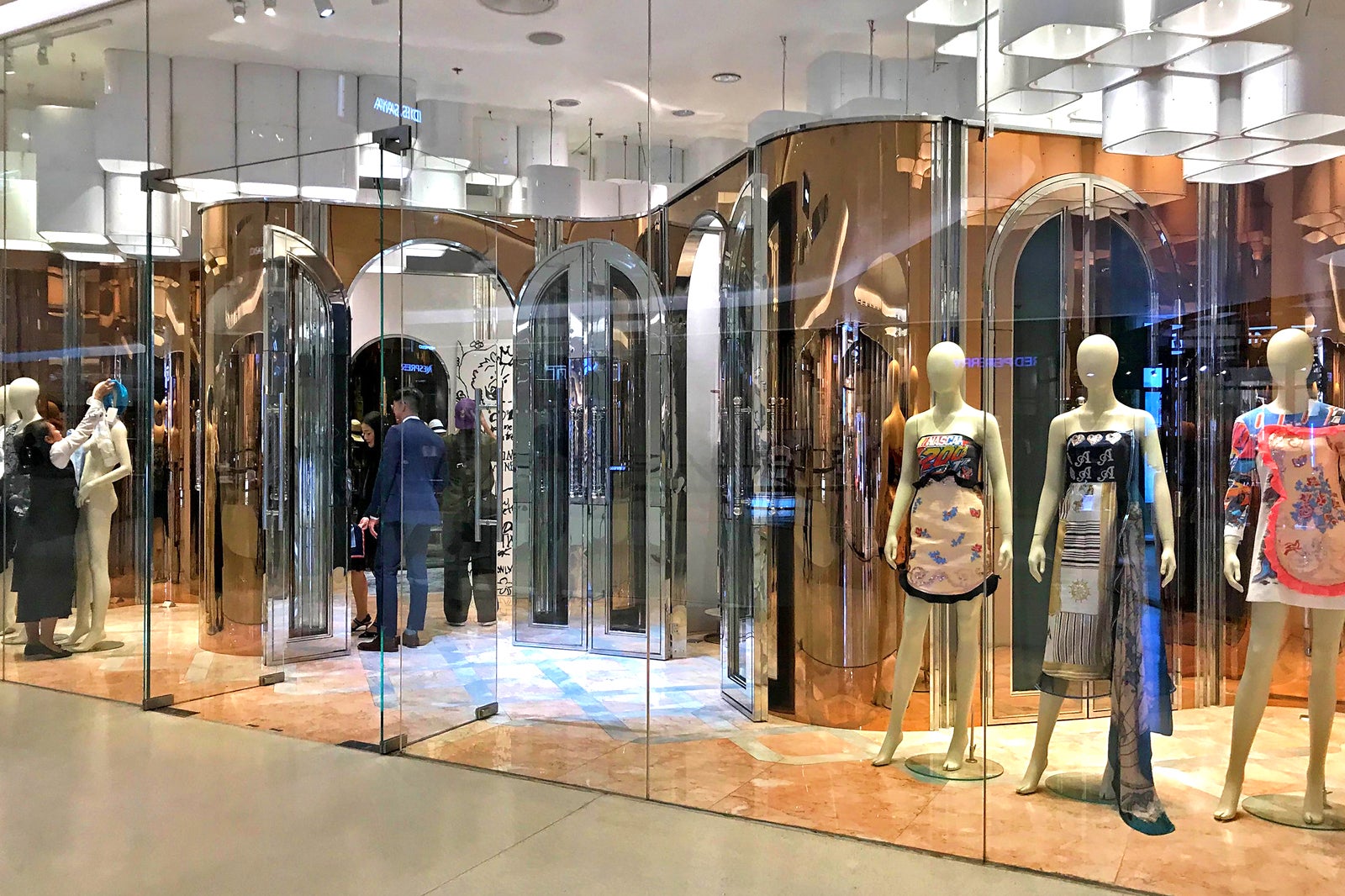 Disaya trained in London and this comes through in her designs. Combining embellishments of Thailand accompanied with a hint of British practicality, the collection includes not only great party dresses but also pieces suitable for work (and cold weather), with the best of Europe's fabrics and the intricacy of Thai craftsmanship.
Among her most famous pieces is the dress worn by Amy Winehouse on the front of her Back to Black album, but her designs have also been worn by Jennifer Lopez, Kelly Osbourne and Agyness Deyn.
地點: Centralworld, Rama I Rd, Pathumwan, Bangkok 10330, Thailand
相片由 bee markaew 提供 (CC0 1.0) 經修改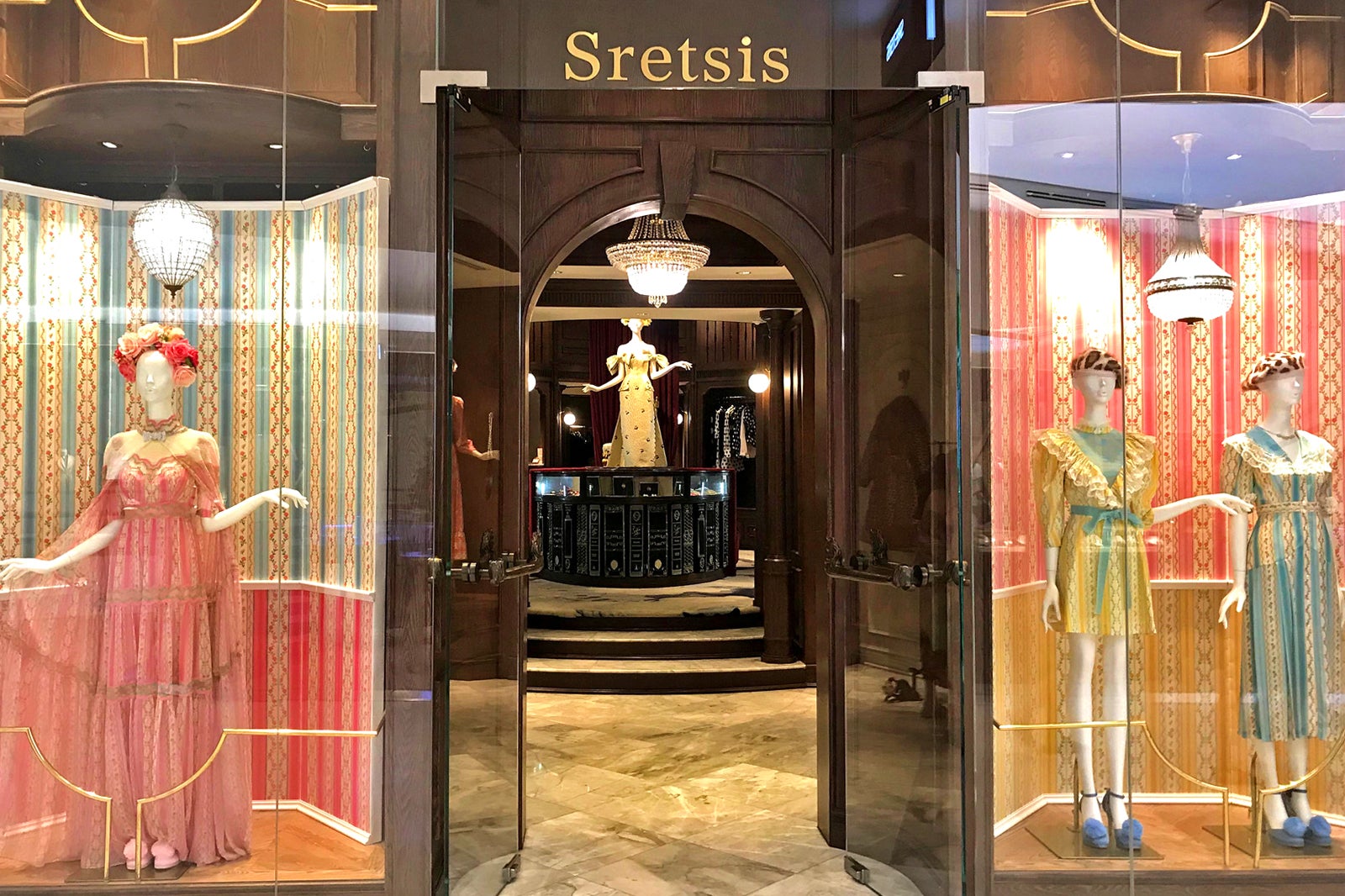 Sretsis is still going strong after more than a decade; these 3 sisters (Sretsis is 'sisters' backwards) work with silk, chiffon, satin and great prints to create glamorous clothes that are not just reserved for special occasions.
With 25 seamstresses in their Bangkok headquarters, Sretsis has many pieces that are hand-finished, guaranteeing high quality. The brand has made a mark on the international scene with celebrities being spotted in their designs, but their focus is still very much sisterhood and dressing the extended Sretsis family in style.
地點: Central Embassy, 2nd Floor, 1031 Ploenchit Road, Lumpini, Pathumwan, Bangkok 10330, Thailand
電話: +66 (0)2 160 5874
相片由 bee markaew 提供 (CC0 1.0) 經修改
Flynow is one of the local fashion industry's early success stories. Along with Kai, Greyhound and Zenithorial, Flynow launched a small ladies' wear collection back in 1983 before growing to be one of Thailand's first fashion brands to make its name in the international arena.
Flynow's avant-garde style appeals to those opting for a smart, sophisticated look. You will find everything from classic modern dresses to accessories, such as leather bags, belts and shoes. The offshoot brand Flynow by Chamnan caters to the younger and more moneyed clientele.
地點: Siam Paragon, 991 Rama I Rd, Pathumwan, Bangkok 10330, Thailand
Starting from a simple concept, of providing casual wear for white-collar men, Greyhound has become a fashion institution with more than 15 stand-alone shops in Thailand, Asia and Europe, as well as several stylish cafés in Bangkok.
The brand, which launched back in 1980, describes itself as chic and contemporary. Rightly so, it is well perceived as one of the more distinguished brands with a distinct character. Its style is a reinterpretation of Thai-ness through a subtle palette, dynamic cuts and innovative fabric combinations. In 2002, Greyhound launched its sister brand, Playhound by Greyhound, which offers casual, streetwear for non-working days.
地點: Siam Paragon, 991 Rama I Rd, Pathumwan, Bangkok 10330, Thailand
Kai is the fashion boutique of designer Somchai Kawtong in Bangkok. Whether you're the bride-to-be or a guest, this couture house is the place to come to. Designer to not only the stars but also the Thai royal family, this brand is all about luxury and making a girl feel special – these dresses are sure to impress, with intricate patterns, beading and other embellishments incorporated into the design.
While some of his more complex designs might be out of many people's price range, check out his ready-to-wear collection (Kai Corner) and his latest venture, the K and I brand which offers a more contemporary interpretation of his look.
地點: Bangkok Cable Building 1, 187/1 Ratchadamri Rd, Lumphini, Pathumwan, Bangkok 10330, Thailand
電話: +66 (0)2 251 072 89
Inspired by designing dolls as a child, Kloset incorporates fairytales and a child-like wonder into designs. Another enthusiast of handmade items, much of the stitching, lace and ribbon is added by Thai-based seamstresses.
The collection ranges from items that would be suitable for afternoon tea to some 70s-inspired dresses and skirts in bright reds and yellows with bold patterns. Kloset has made such a big mark on the Bangkok scene that they have even designed a scooter so fashionistas can tackle the traffic in style. Their branches are available at Siam Paragon, CentralWorld, Central Chidlom and Central Ladprao.
地點: Siam Center, 1st Floor, Rama 1 Rd, Pathumwan, Bangkok 10330
電話: +66 (0)2 658 1729
Senada uses patterns from old pottery, vintage wallpaper and even your grandmother's curtains and turns them into amazing outfits. It takes someone with a great eye to see the magic in the everyday and turn them into fashion.
Chanita Preechawitayakul, the founder of the brand believes that "fashion is a lifestyle expression", and this vision comes through in her collections. In the past few seasons, she has been inspired by the outdoor world with dreamy night sky dresses, stormy skirts and beach-scene boleros.
地點: Gaysorn Plaza, 999 Ploenchit Road, Lumpini, Pathumwan, Bangkok, 10330, Thailand
電話: +66 (0)2 656 1149
'Expect the unexpected' could be a motto of Zenithorial, an iconic fashion brand in Bangkok. Fusing dynamic cuts, sharp lines and vivid-coloured prints, Zenithorial is anything but boring. The brand is the epitome of individuality, catering especially to those bold enough to wear 'I'm different' on their sleeves.
Zenithorial, however, is not all flashy and daring; it can be minimalist and cool as well, with mostly white, black and grey colour palettes to set the trend for classic men's wear.
地點: Gaysorn Plaza, Lumpini, Pathumwan, Bangkok 10330, Thailand
電話: +66 (0)2 656 1064