5 Best Restaurants at Groove CentralWorld
Where to Eat at Groove CentralWorld
Groove at CentralWorld offers plenty of impressive restaurants and bars within its 2-storey complex. Open for lunch, dinner and on into the night, this dining hub is easily accessible via a covered skywalk between the Siam and Chitlom BTS Skytrain Station.
Designed with a futuristic concept in mind, Groove has an innovative roof providing a sheltered outdoor dining area for comfort and breezy ambience. It spans about 20,000 square metres along the side of Rama I Road, with interesting art installations dotted around the building. Check out our guide to the best restaurants at Groove CentralWorld – some offer dining experiences you won't find elsewhere in Bangkok.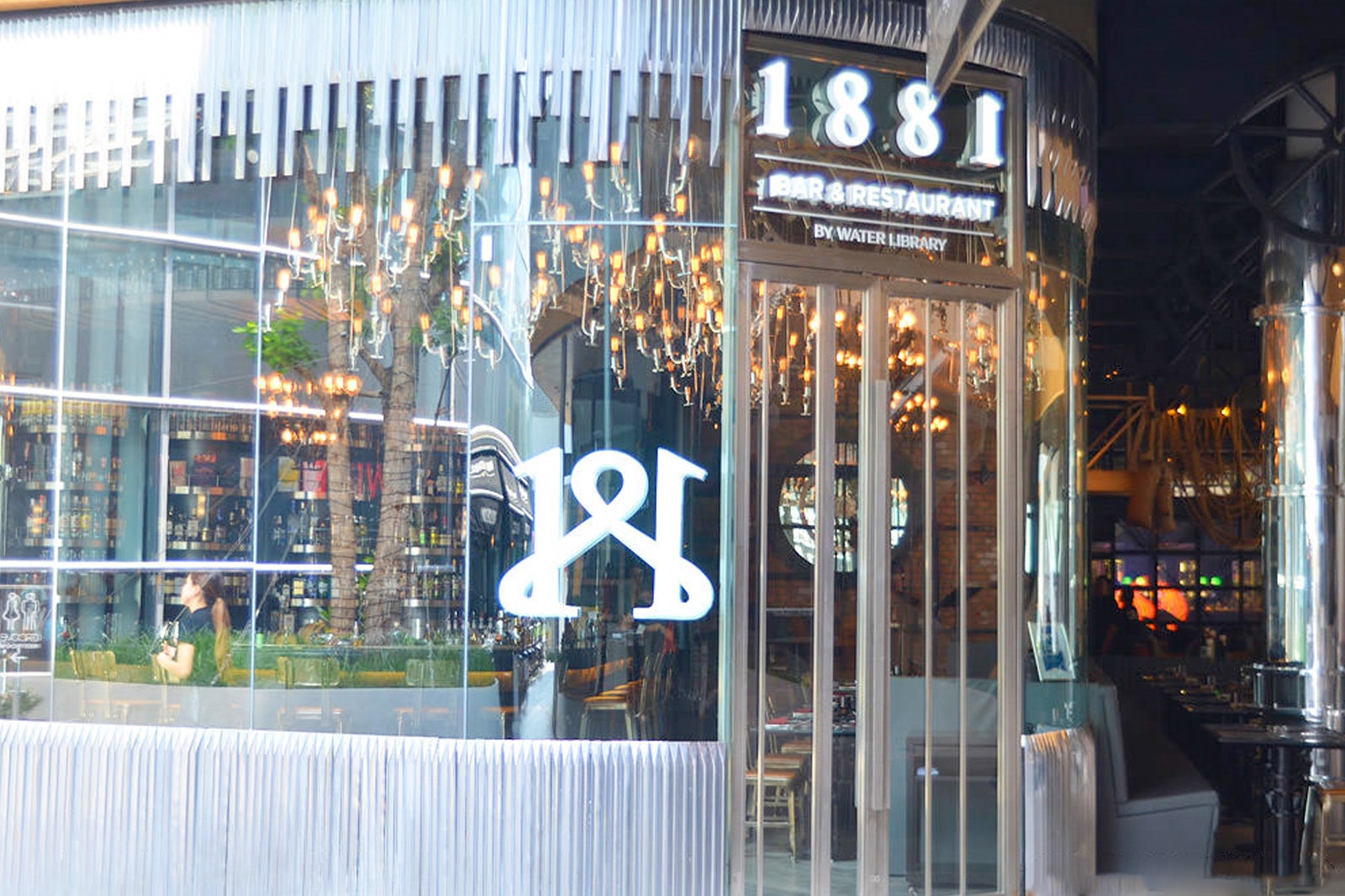 1881 by Water Library serves tapas dishes to complement its guests' choice of cocktails and beers. Located on the 1st floor, right next to HOBS (House of Beers), the restaurant has floor-to-ceiling glass panels for a spacious and naturally-lit space, along with an impressive display of liquor and beers behind the bar counter.
1881 by Water Library offers a variety of uniquely named cocktails, including WOW Guava, Kai Sexy Lychee, and BANG-BOOM-BANG (infused with gummy bears). Suitable for casual brunches and evening dining, guests can indulge in a few delicious comfort dishes like duck rillettes with quince, ricotta ravioli with roasted tomato sauce, and fresh cheese ciabatta.
地點: First Floor, Groove, CentralWorld, 999/9 Rama I Rd, Pathumwan, Bangkok 10330, Thailand
開放時間: Daily from 11.45 am to midnight
電話: +66 (0)95 072 7777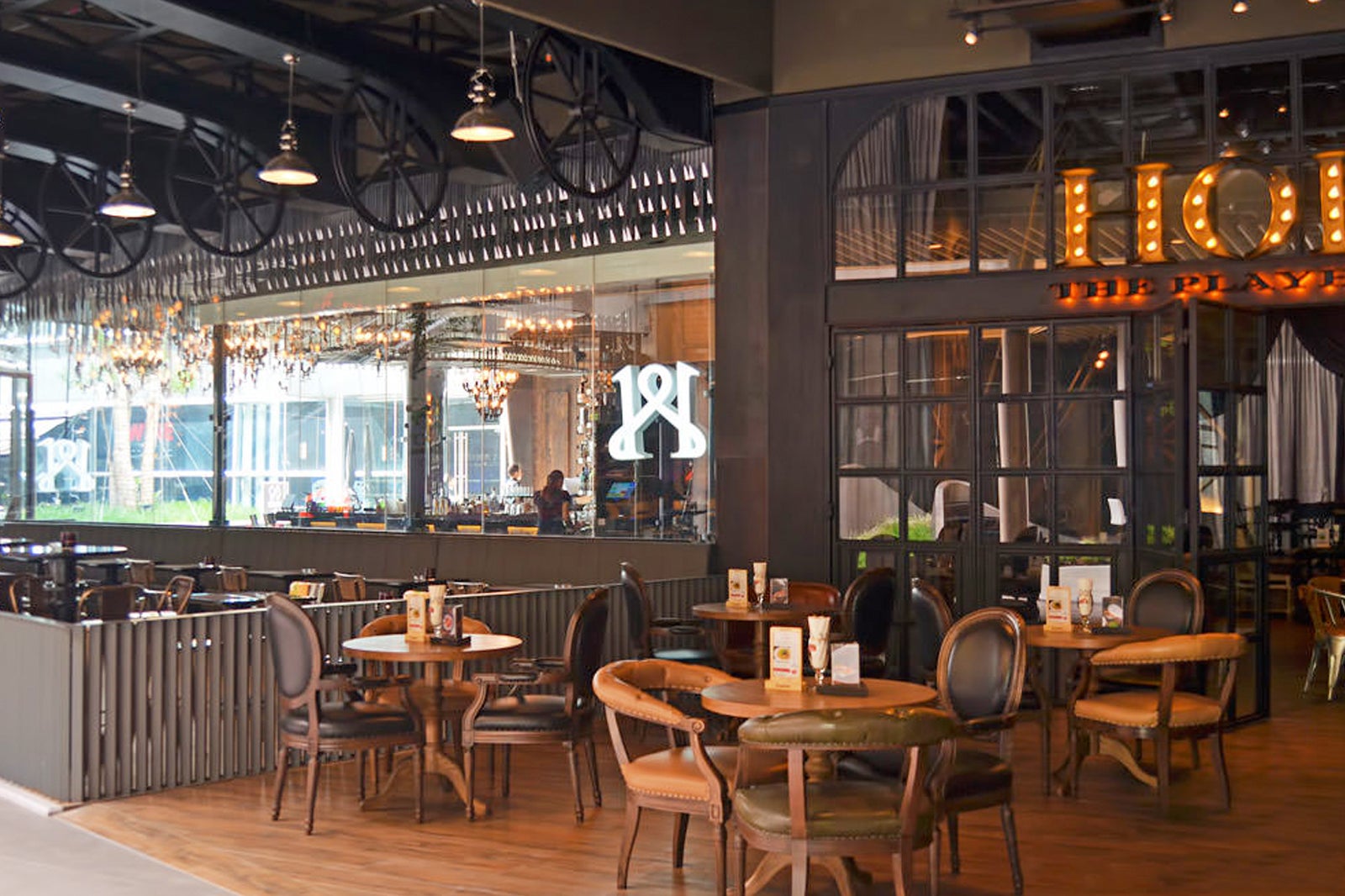 House of Beers presents an impressive beverage menu, which includes Stella Artois, Hoegaarden, and Leffe Blonde on draft, as well as Waterloo, Duvel, Kwak, Orval, and traditional fruit beers by the bottle. To complement its guests' choice of alcoholic beverage, House of Beers serves meaty dishes such as Croque Monsieur and Croque Madame, grilled pork chops, and fish and chips. The beer menu at HOBS is incredibly long with new craft beer labels being added regularly.
地點: First Floor, Groove, CentralWorld, 999/9 Rama I Rd, Pathumwan, Bangkok 10330, Thailand
開放時間: Daily from 11 am to midnight
電話: + (0)94 659 2239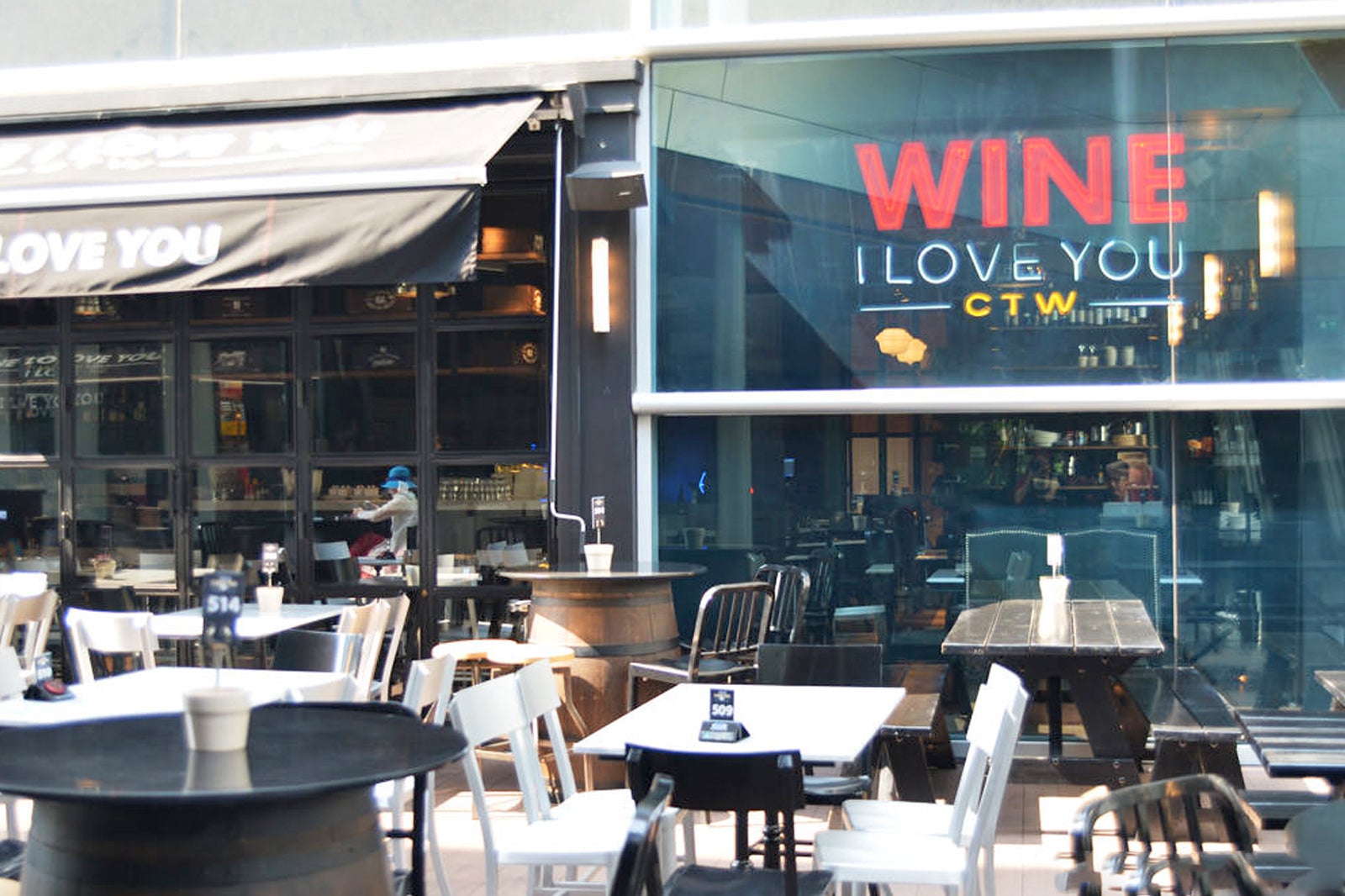 Wine I Love You is a favourite spot for those who want to sit back and enjoy the evening while indulging in their favourite tipple. With a spacious outdoor dining area, this bar can host informal gathering sessions among friends and business associates. The French bistro-like venue serves award-winning comfort foods like cheesy baked mussels, smoked duck with raspberry sauce, and baked potato skins.
The bar's speciality is its signature concoction of wine cocktails with interesting names like Holy Cup (red wine, red apple juice, raspberry syrup, lime juice, rum, ginger cordial, apple and ginger slice) and Oriental Spring Punch (white wine, Gordon's gin, chrysanthemum water, vanilla syrup, red apple juice, lime wedge and dried jasmine bud).
地點: First Floor, Groove, CentralWorld, 999/9 Rama I Rd, Pathumwan, Bangkok 10330, Thailand
開放時間: Daily from 11 am to 11 pm
電話: +66 (0)2 646 1864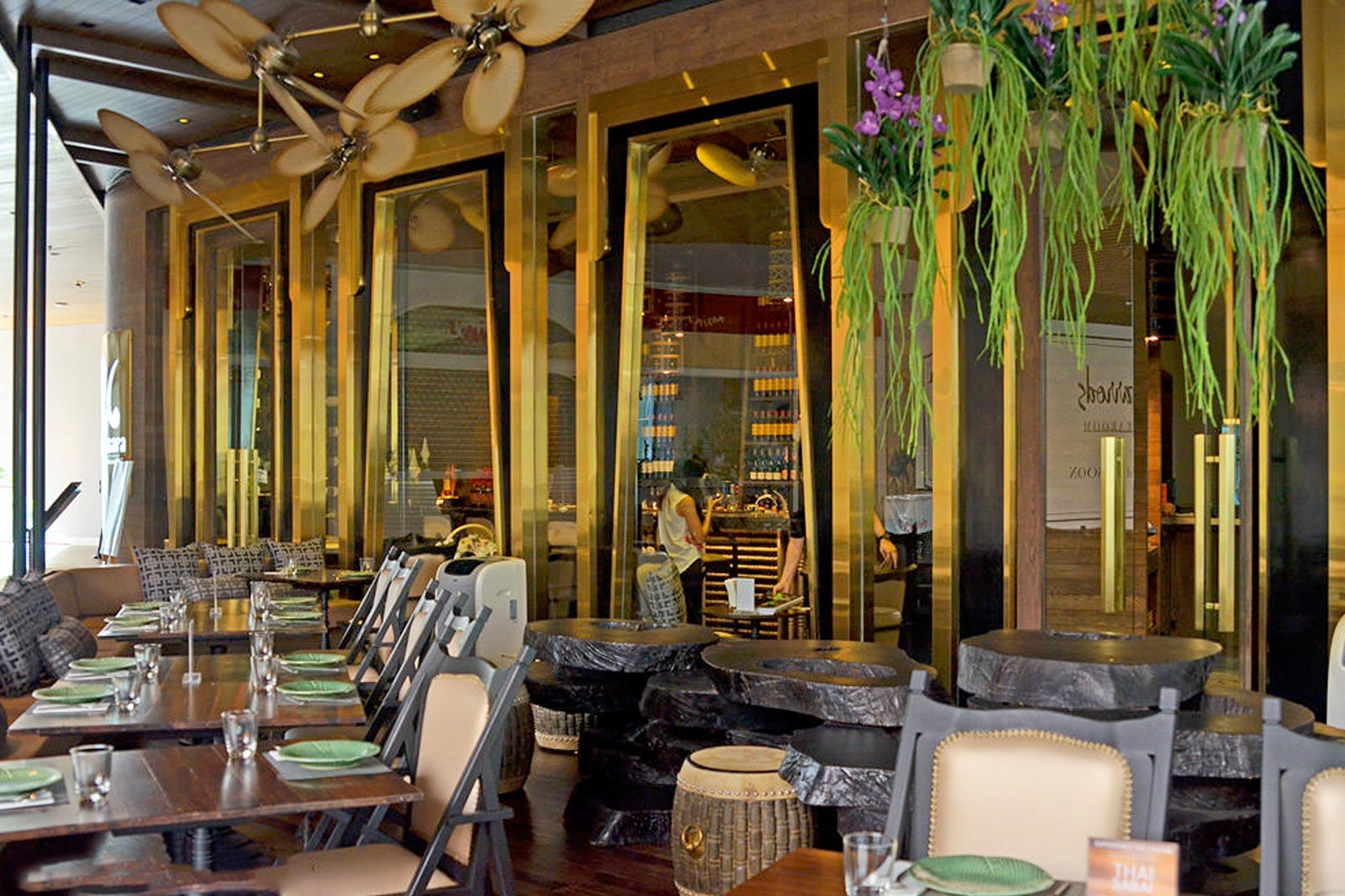 Apinara Thai Cuisine and Bar
Apinara Thai Restaurant's interior draws inspiration from traditional Thai elements – massive fans, blooming purple orchids, and stone seating arrangements on both sides of the entrance. Enjoy authentic Thai dishes like pad Thai phunim (soft shell crab with stir-fried rice noodles) and nua yang (Thai grilled beef) with signature cocktails like Apinara Cocktail, Thai Sabai, Mekhong, and Ayudhaya Sunrise.
地點: Second Floor, Groove, CentralWorld, 999/9 Rama I Rd, Pathumwan, Bangkok 10330, Thailand
開放時間: Daily from 11 am to 11 pm
電話: +66 (0)2 252 0063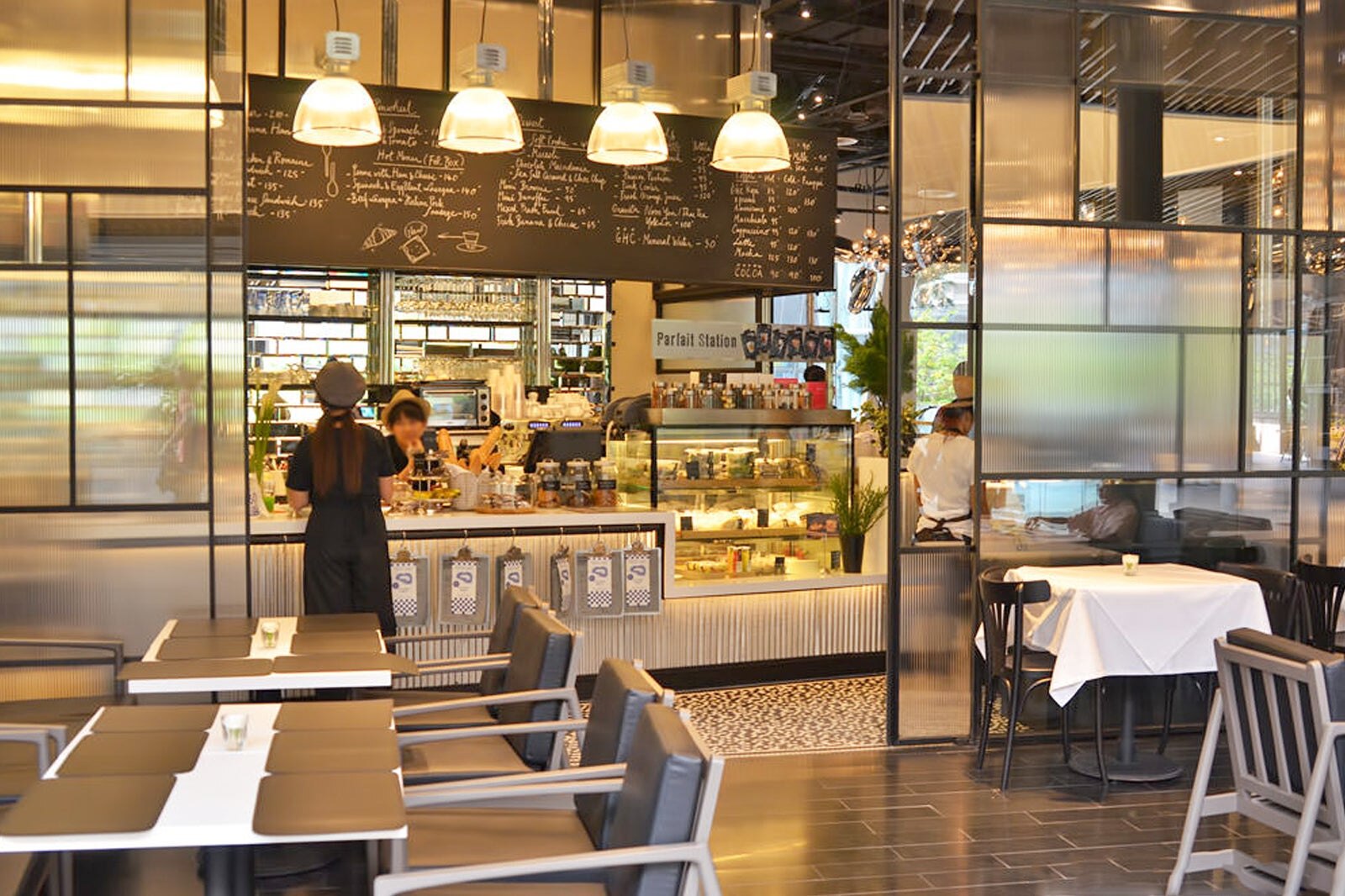 Greyhound Cafe is a trendy patisserie and restaurant designed in classic tones of black, white and silver. Those who've dined here will easily remember the silver baubles hanging from the restaurant ceiling, which gives it a modern dining experience. The overall interior is chic and minimalist, with indoor and outdoor seating options in black leather chairs and spacious tables.
The food menu focuses on fusion Thai and Asian cuisines like fresh lasagna salad, fettuccini with shrimp and mushroom cream sauce, and crispy sweet corn with crabmeat. If you're pressed for time, Greyhound Cafe has a takeaway counter that stocks freshly baked pastries, sandwiches and desserts.
地點: Second Floor, Groove, CentralWorld, 999/9 Rama I Rd, Pathumwan, Bangkok 10330, Thailand
開放時間: Friday from 11 am to 11 pm, Saturday–Thursday from 11 am to 10 pm
電話: +66 (0)2 613 1263