Where to Stay in Madrid?
A Travel Guide to Madrid's Neighbourhoods
At first glance, Madrid may strike you as a refined, traditional city, with grand boulevards, opulent landmarks like the Royal Palace, and prestigious cultural institutions like the Prado Museum, home to priceless masterpieces by the likes of Rembrandt and Titian. But scratch between this elegant exterior and you'll discover an exuberant modern metropolis that really knows how to party.
The dining scene runs the gamut from friendly hole-in-the-wall tapas joints to exclusive Michelin-starred restaurants, while Madrid's nightlife is thrillingly hedonistic, with more raucous bars, chic cocktail lounges and pulsing dance clubs than you could ever hope to explore.
Coming to Madrid? Which Neighbourhood is right for you?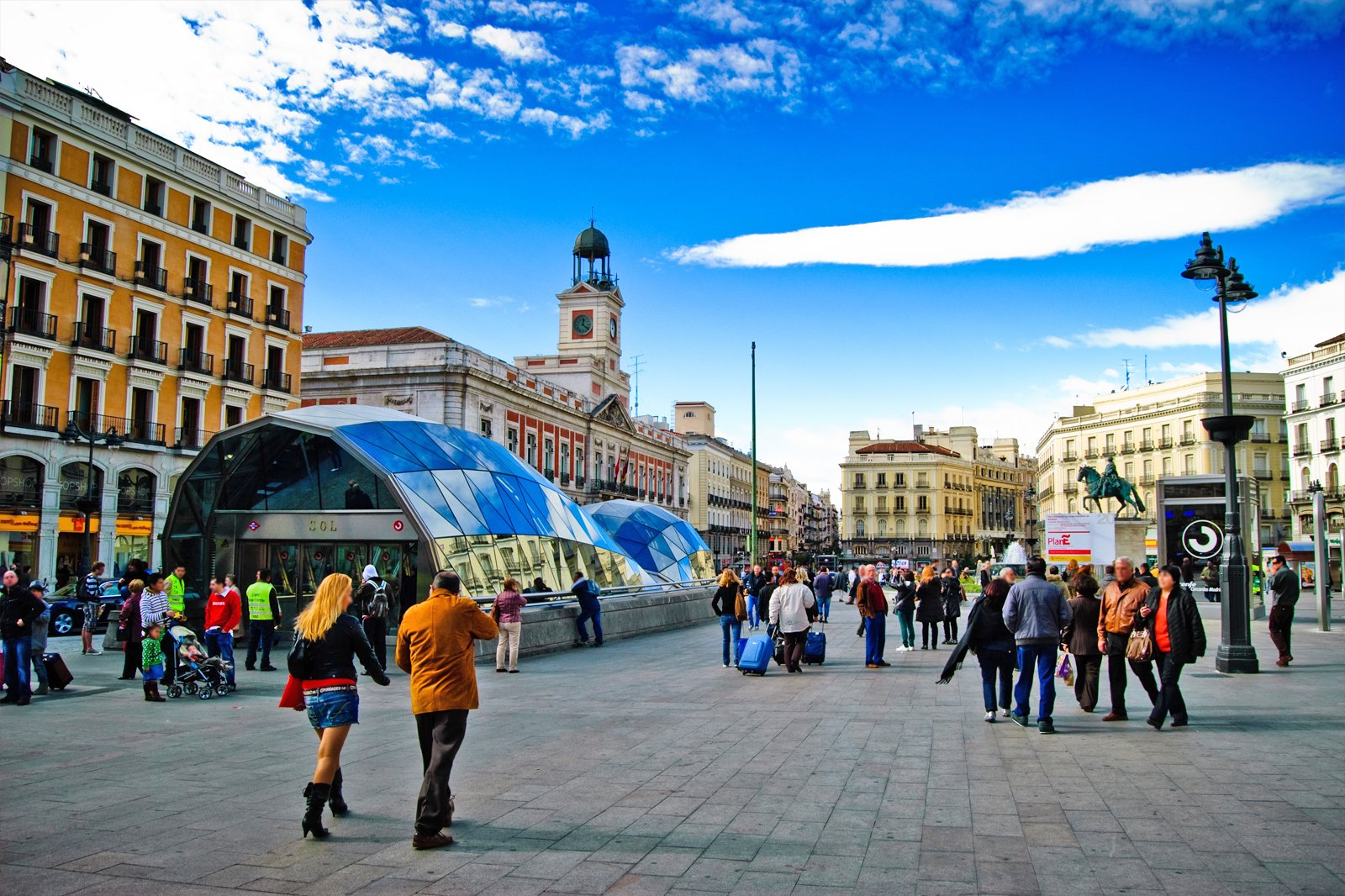 While Centro brims with historic architecture, the district certainly doesn't lack the 21st-century trappings. Here the streets are jam-packed with shops, restaurants and hedonistic nighttime haunts, as well as numerous highbrow culture hubs like the masterpiece-filled Reina Sofia Museum and the grand Teatro Real opera house.
The jewel in the district's crown is the 18th-century Royal Palace. One of the largest in the world, the white Baroque-style abode cuts a stately figure with its grand columns, balustrade parapet and elegant statues. A snoop around its interior reveals how the other half used to live, with its intricate ceiling frescos, gilded detailing and gleaming armory.
相片由 multisanti 提供 (CC BY-SA 2.0) 經修改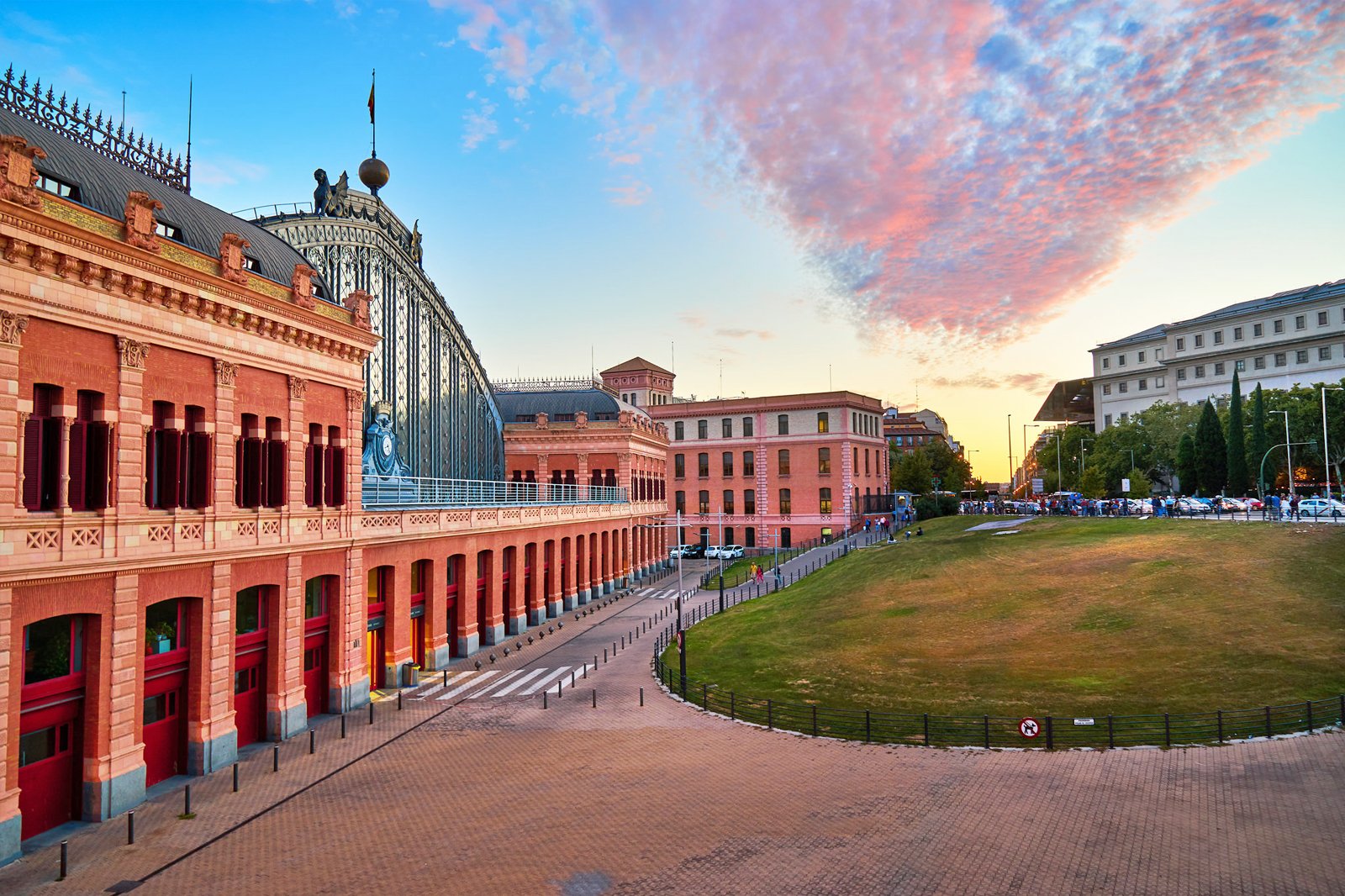 Atocha, in the southeast of the city, is known for the Madrid Atocha Train Station. This primarily residential area is overwhelmingly serene. Here, you can wander El Retiro Park, or join the crowds milling around Paseo del Prado, which begins in Atocha and is home to many notable historical landmarks. If you're coming in via train, pick a hotel located nearby to the Atocha Train Station so that you can freshen up and go and explore.
Traditional restaurants and bars add a touch of liveliness to the otherwise tame streets, but there is still a buzz in the air here. The Teatro Kapital nightclub is one of the area's most popular – step inside and you'll find seven different floors, each thumping with the latest club tunes.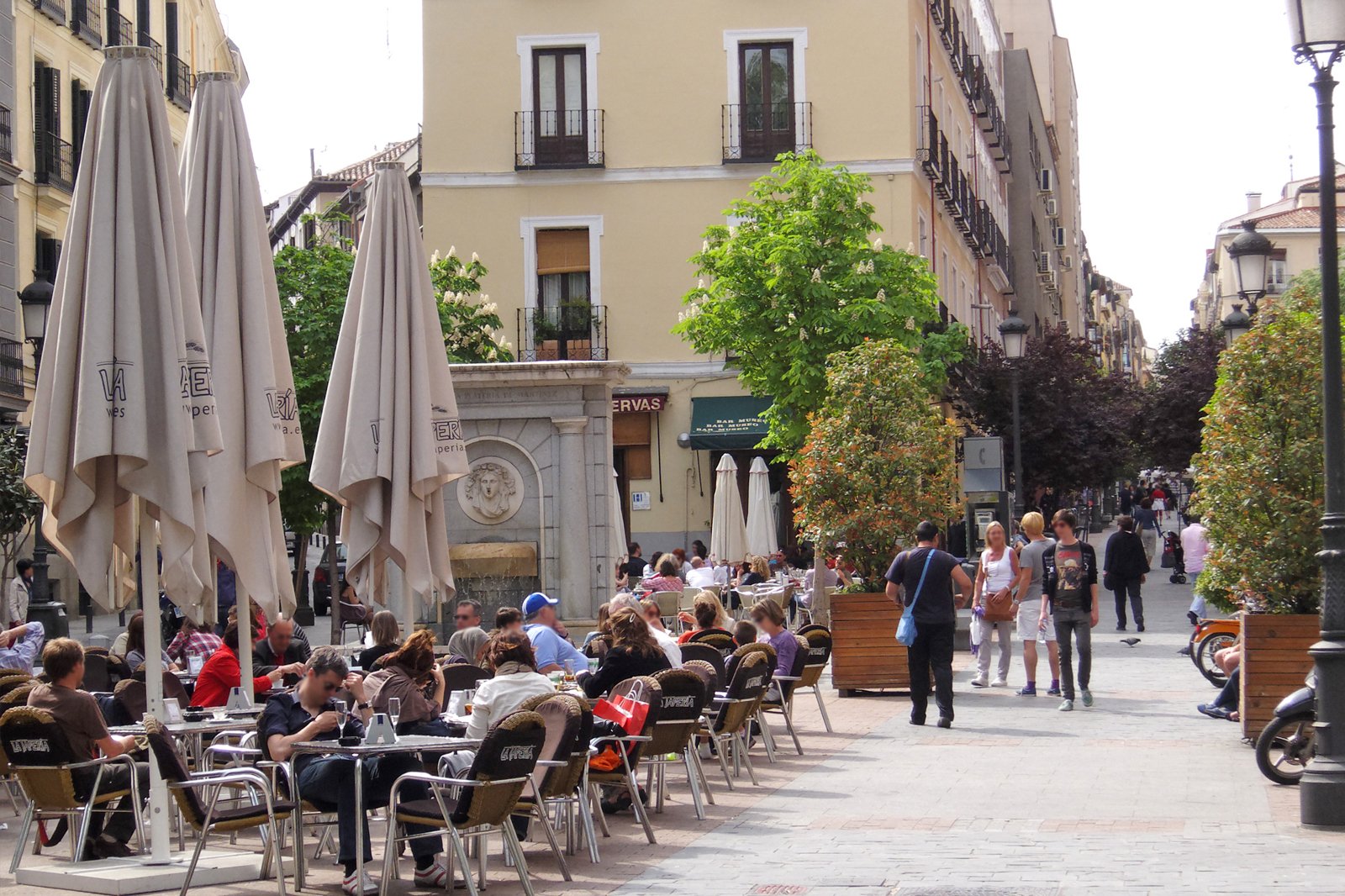 Huertas sits in the east of the city centre and was historically a haven for artists, writers and playwrights. Today, it still retains much of its charm, with its quaint centuries-old abodes, leafy cobblestone streets and relaxed cafe culture. It's best known for its wealth of tapas bars and restaurants, as well as its buzzing nightlife.
There's a handful of attractions here too, including the Museo Nacional Del Prado, which boasts one of the best collections of European art, as well as the leafy Plaza de Santa Ana – an eatery-filled square, dotted with monuments honoring writer Pedro Calderon de la Barca and poet Federico García Lorca.
相片由 Barcex 提供 (CC BY-SA 3.0) 經修改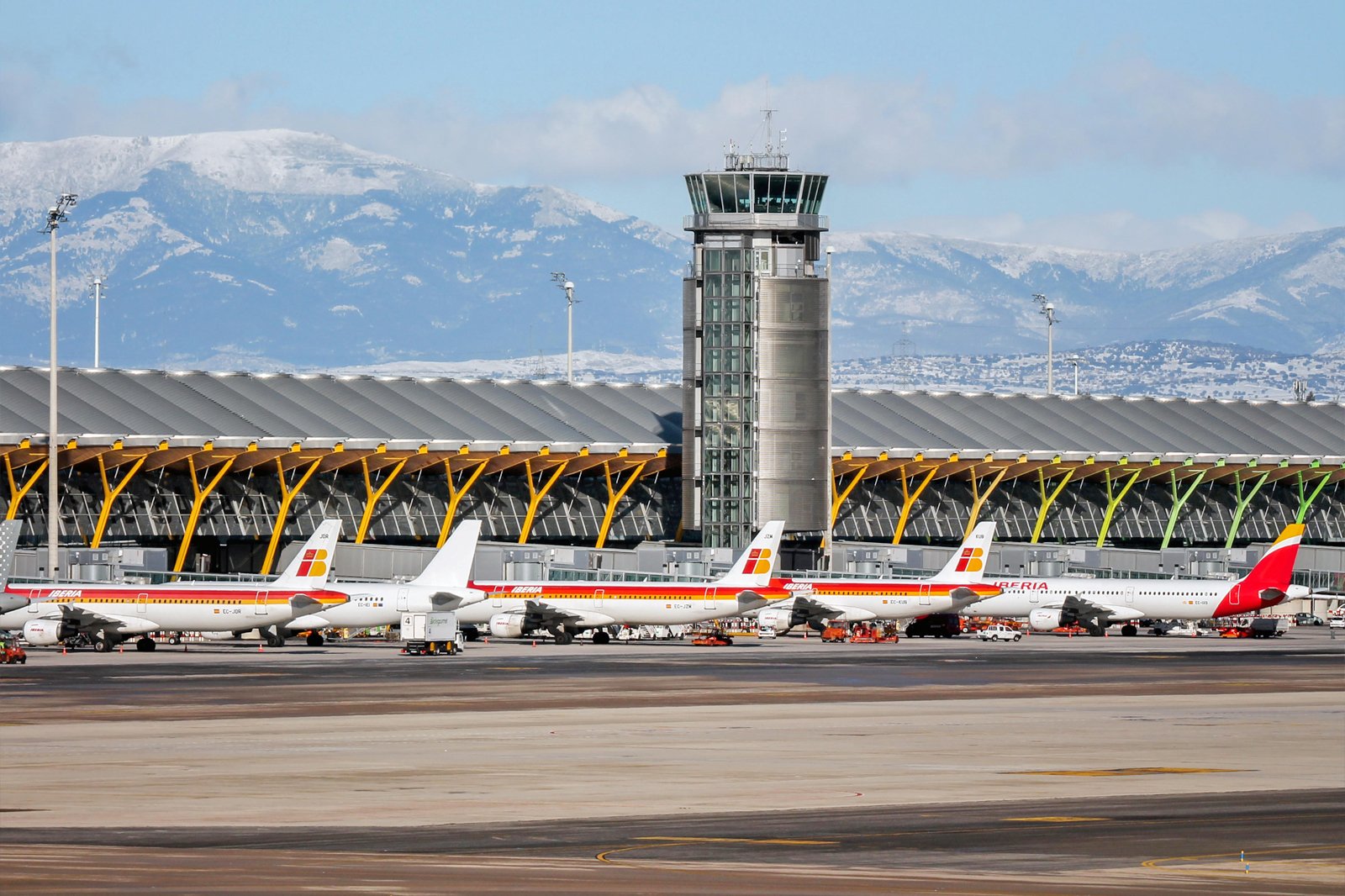 Life in Barajas takes visitors just far enough away from the wildly busy Madrid-Barajas Airport. In this central Madrid borough, you can escape the fast pace of the city whilst snagging a well-priced hotel room and enjoying a comforting meal at a family-friendly eatery.
Architectural beauty abounds, too, particularly at San Pedro Apóstol church, a brick landmark capped by a bold spire.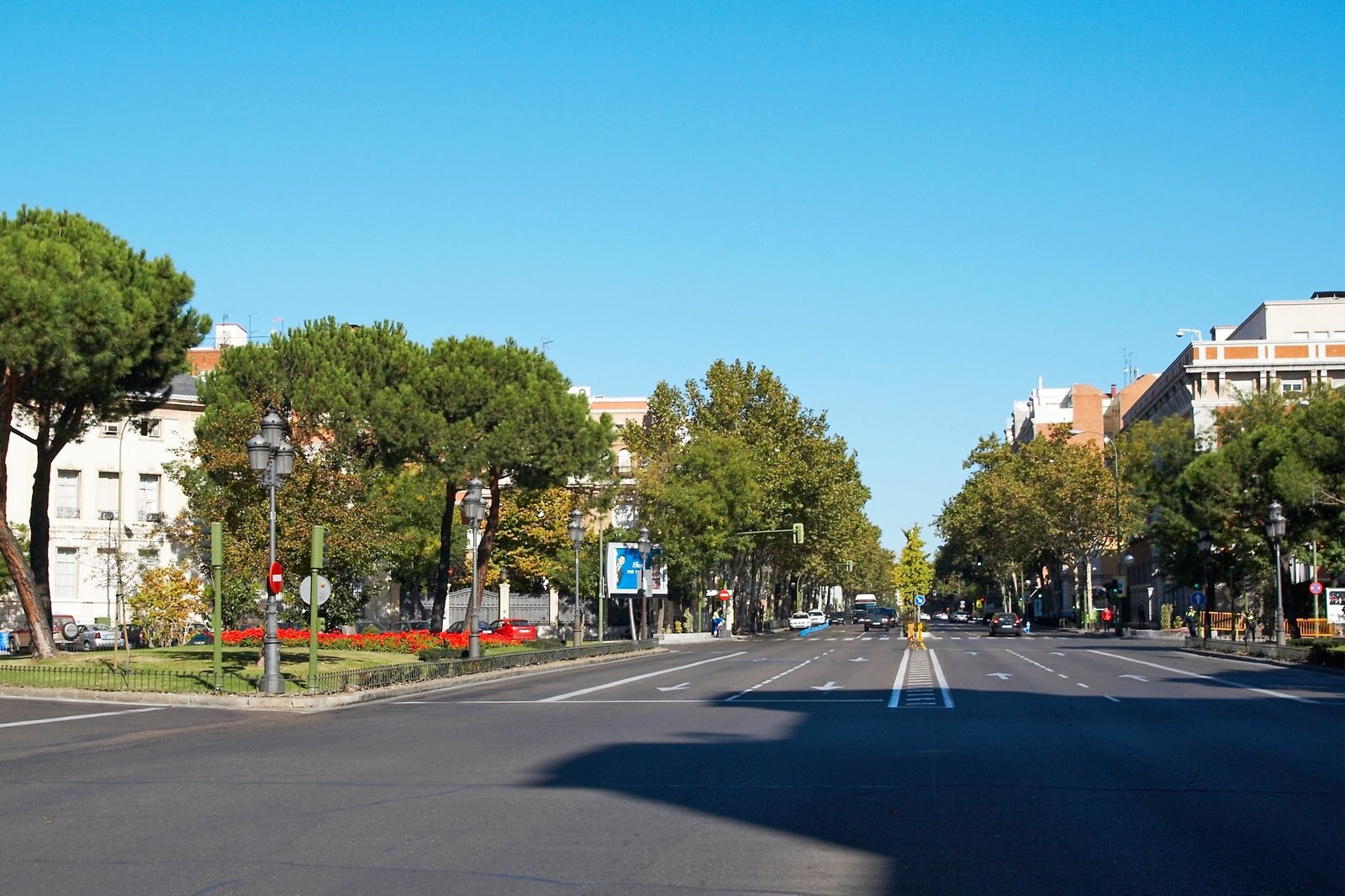 In Salamanca, you need only glance around to spot a vision of true indulgence. The glamorous area, in the northeast, is an A-lister's delight: it brims with upscale shopping in Milla de Oro, friendly tapas bars and live music joints.
Catch a bullfight at the beloved arena Plaza Monumental de Toros de las Ventas. Local eateries offer plenty of versatile options, but you can just as easily enjoy a private bite on a quaint side-street café as a Michelin-quality meal at a glitzy restaurant.
相片由 Barcex 提供 (CC BY-SA 3.0) 經修改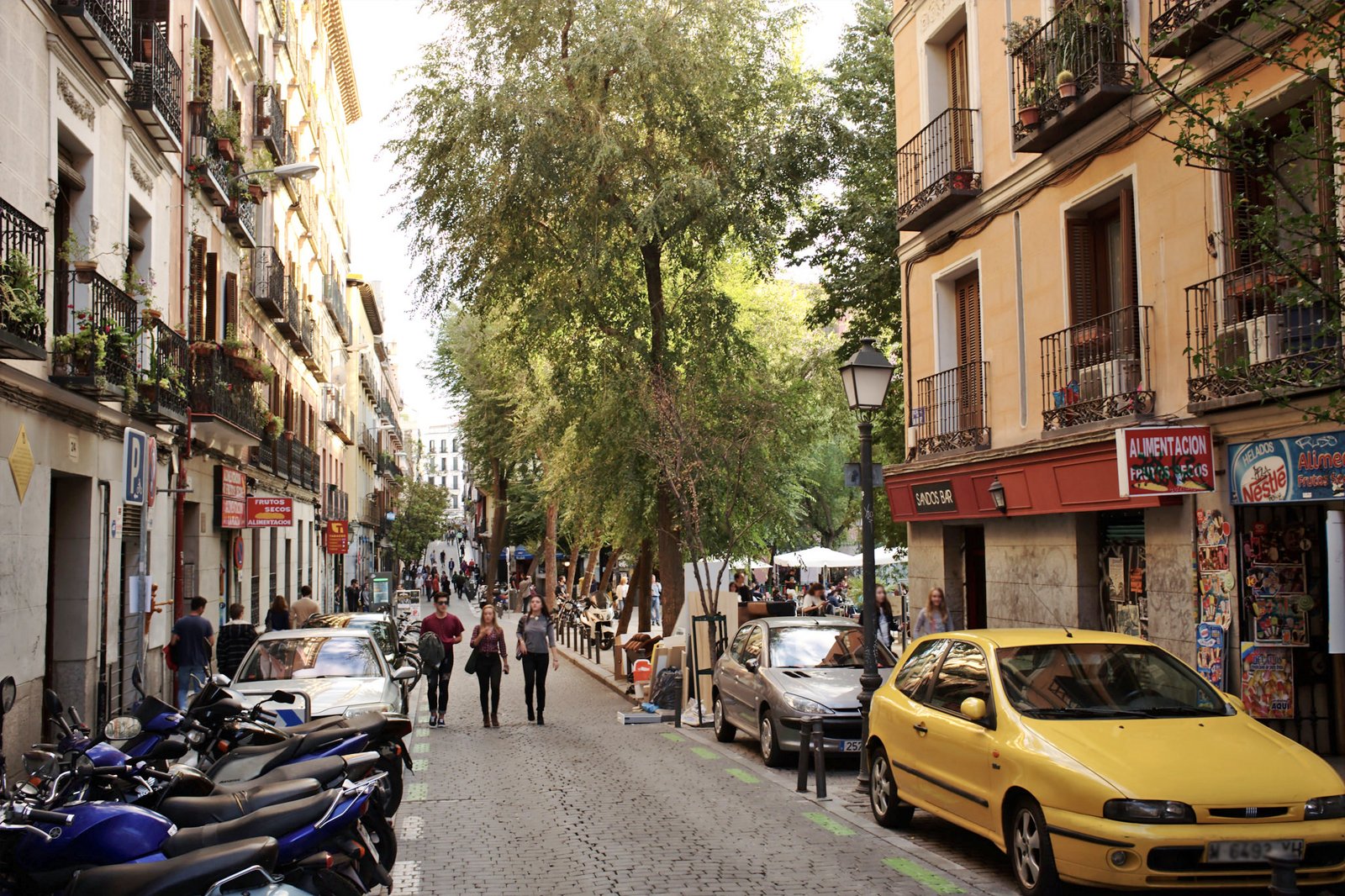 Laid-back Malasana is situated just north of the Centro district, attracting a cool crowd of students, hipsters and bohemian travellers, who flock for the street art, coffee shops and hip vintage clothing shops. From evening until the small hours, the district boasts some of the best nightlife in Madrid, with its live music venues, funky bars, sweaty rock clubs and icy cool nightclubs.
At the district's heart you'll find the historic Plaza de 2 de Mayo, a popular bar-lined hangout, known for its weekend market. Just ten minutes from there is the Conde Duque cultural centre – a palatial 18th-century complex that hosts open-air movie screenings and art shows.
相片由 Nicolas Vigier 提供 (CC0 1.0) 經修改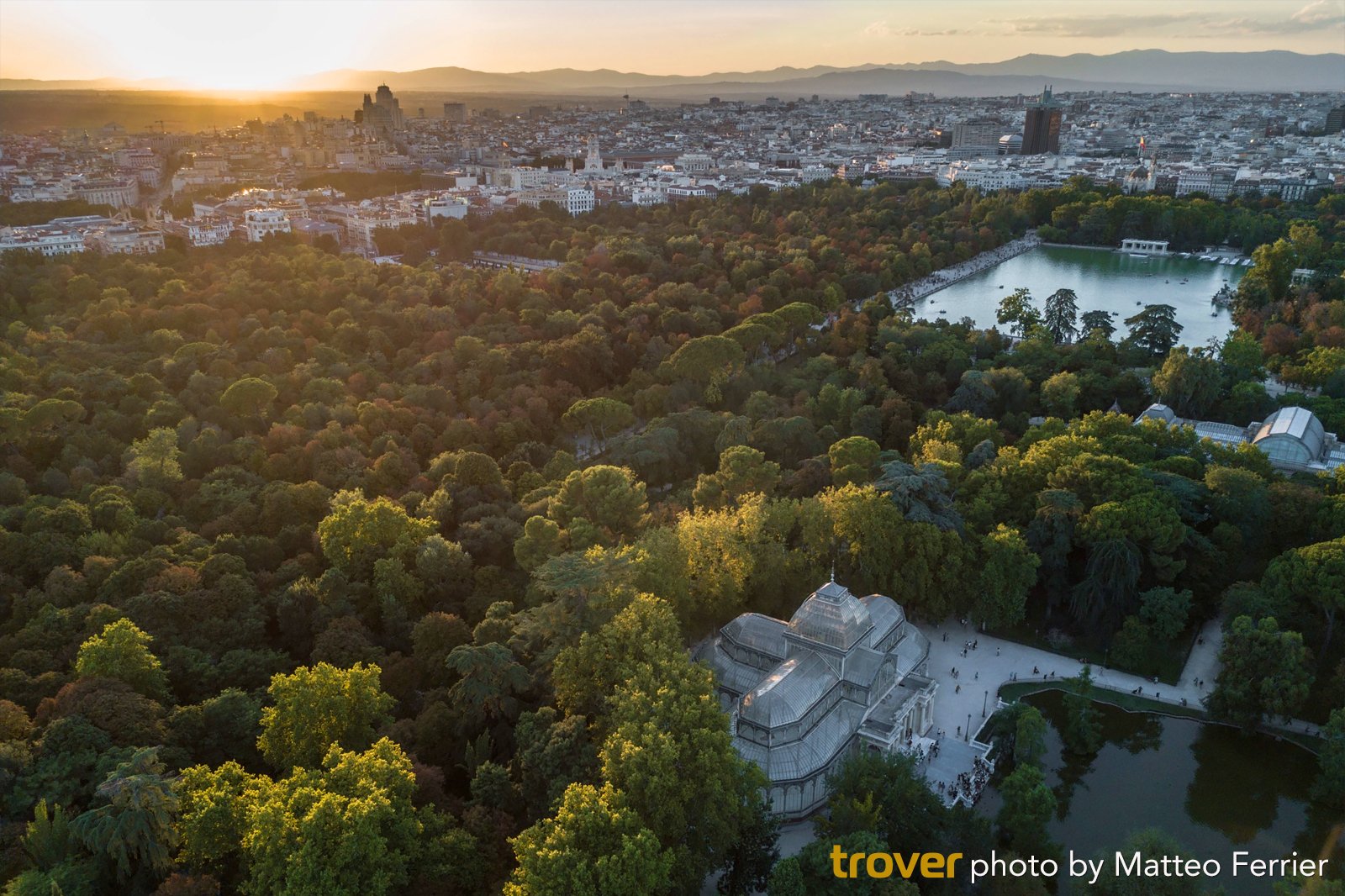 In Retiro, southeast Madrid, you'll witness all the beauty that Spain offers in one crisp, lush package. The vibrant park is one of Madrid's largest, and its beauty is legendary. Your eye will naturally be drawn to the serene lake and its tremendous Monument to Alfonso XII. The landscape is also peppered with handsome sculptures and romantic fountains.
The grand Palacio de Cristal offers a sublime alternative to the area's natural beauty. Here, you can step inside the magnificent glass structure and discover contemporary artwork sourced from the Reina Sofía Museum.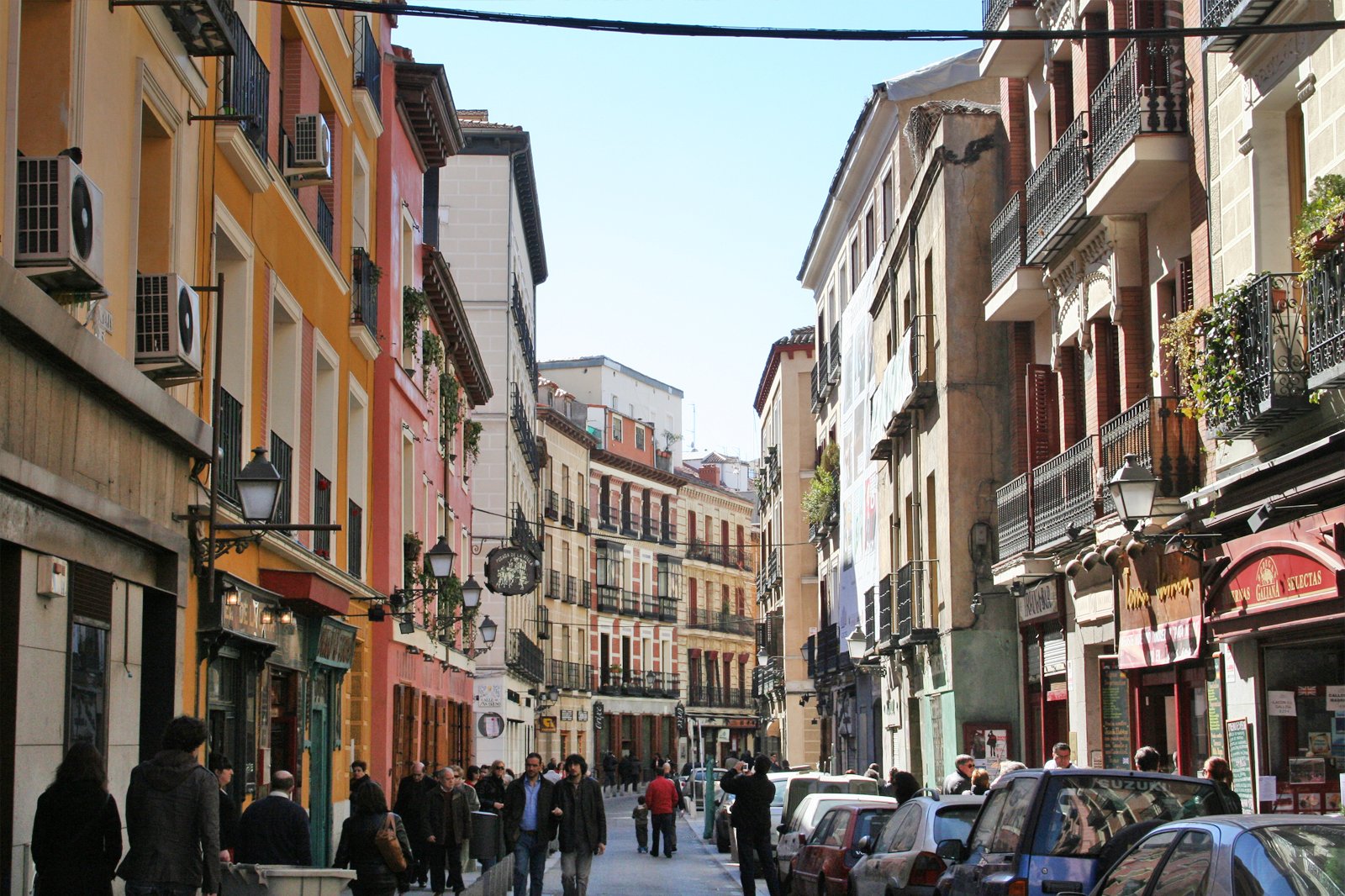 Latina buzzes with its charming, winding roads, its eclectic nightlife scene and its culturally unique flea markets. Located in central Madrid, immerse yourself in the small, character-filled streets peppered with modern tapas bars and gay-friendly eateries.
The area has historic charm too, with traditional open-air markets and the magnificent Palacio Real de Madrid. Summertime is a feast for the senses – loud music echoes from the streets as parades, bars and dance competitions are commonplace. Reserve a room in the neighbourhood of La Latina to experience all of this.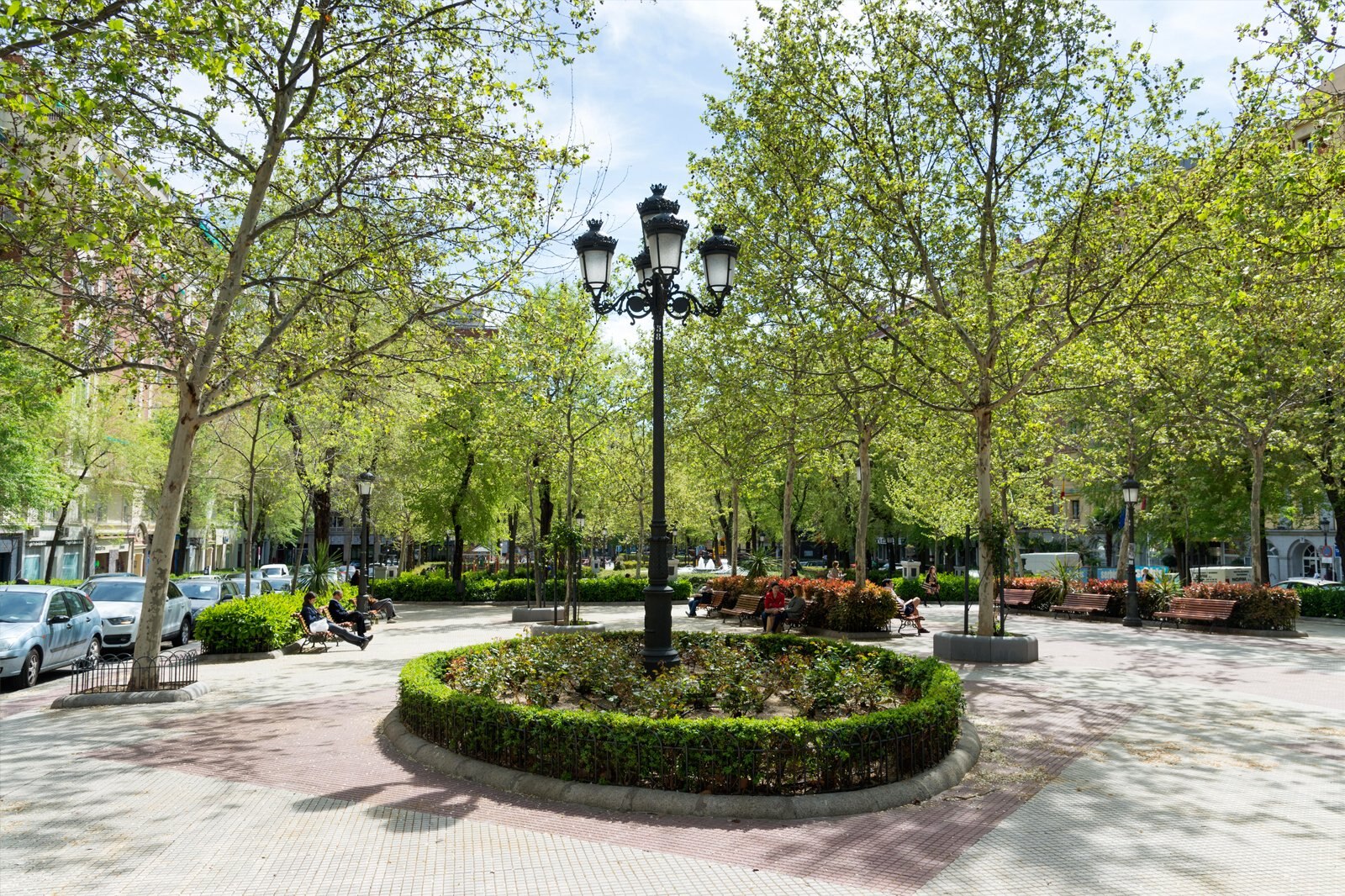 Visiting Chamberi is a bit like revisiting ancient Spain. The district, in central Madrid, is dotted with charming hints of the past. At Plaza de Chamberí, you'll encounter lush greenery, park benches and serene surroundings. Indulge in the local Spanish performing arts scene at Teatro Galileo or Teatro de la Abadía.
Just as vital to the area are its retail offerings. The area unites traditional bookshops and boutiques with trendy art galleries and even stylish bars, giving you an eclectic range of activities.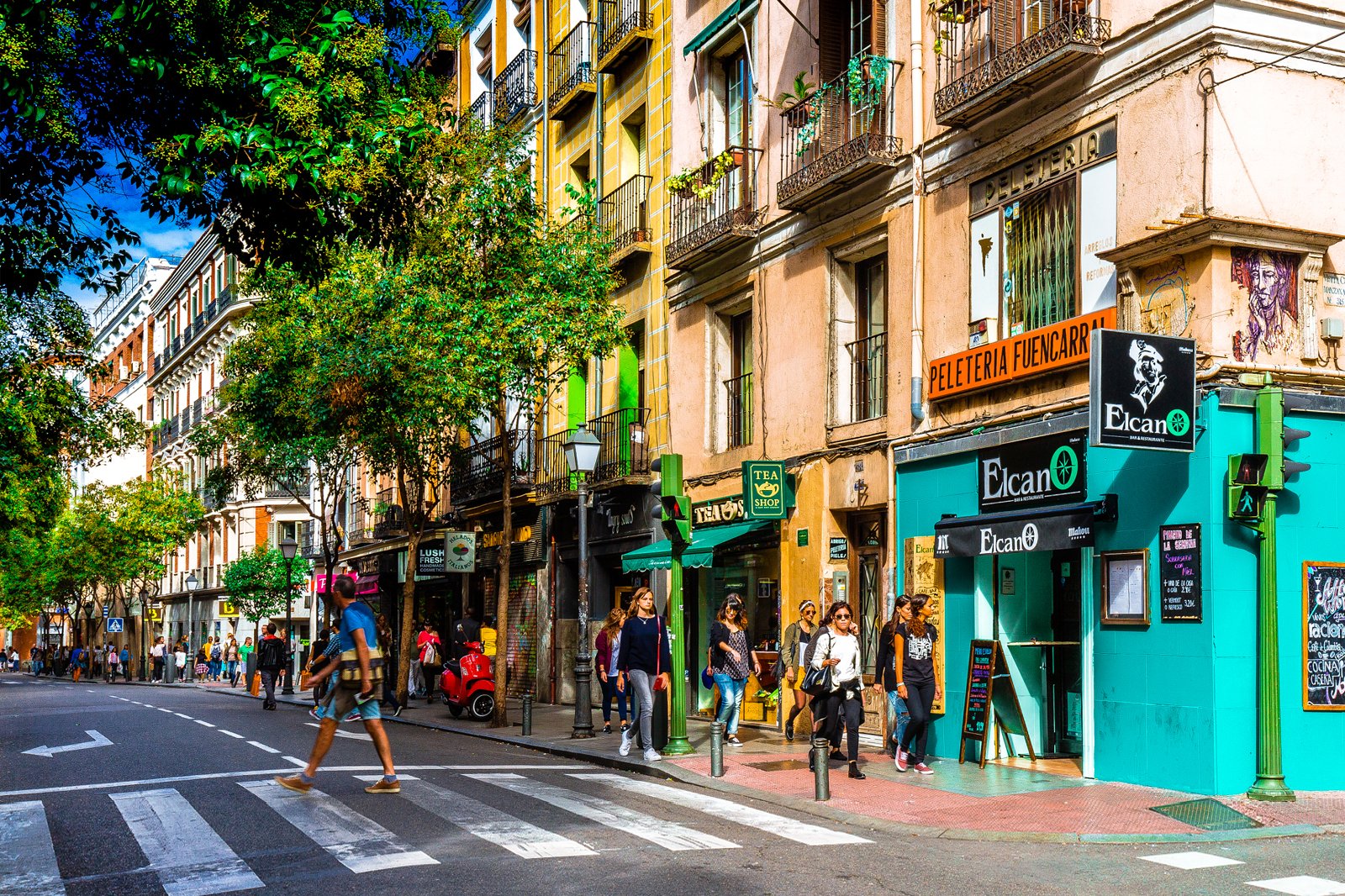 Chueca is a lively district in the city's centre. Its pristine square is charming: the sun beats down on quaint pavement cafes, and global eateries offer plentiful dining options. Enjoy shopping at the various markets and shopfronts.
You'd be hard pressed to walk through Chueca without encountering several bars – the area is one of the country's most well-populated watering hole haunts. Take in the intriguing architecture, too: demure balconies overlook serene side streets, while the grand Palacio Longoria, built in 1902, captures the area's elegant side.