10 Foodiest Cities in Italy
What to Eat and Where to Eat It
Italy is one of those countries which is famous for its food. Pizza and pasta grace the menus of restaurants right around the world, while Italian vintages are among the prized labels in many a wine cellar. It's not just old classics, either – some recipes have had the benefit of centuries of refinement and improvement while others have become global hits within just a few decades of their invention.
Each part of Italy contributes something special to the country's iconic cuisine, taking simple ingredients and turning them into something unique and appetising. That being the case, there are plenty of must-visit destinations for food-lovers to choose from. Before you continue reading, you might want to grab some tissues for when your mouth starts watering!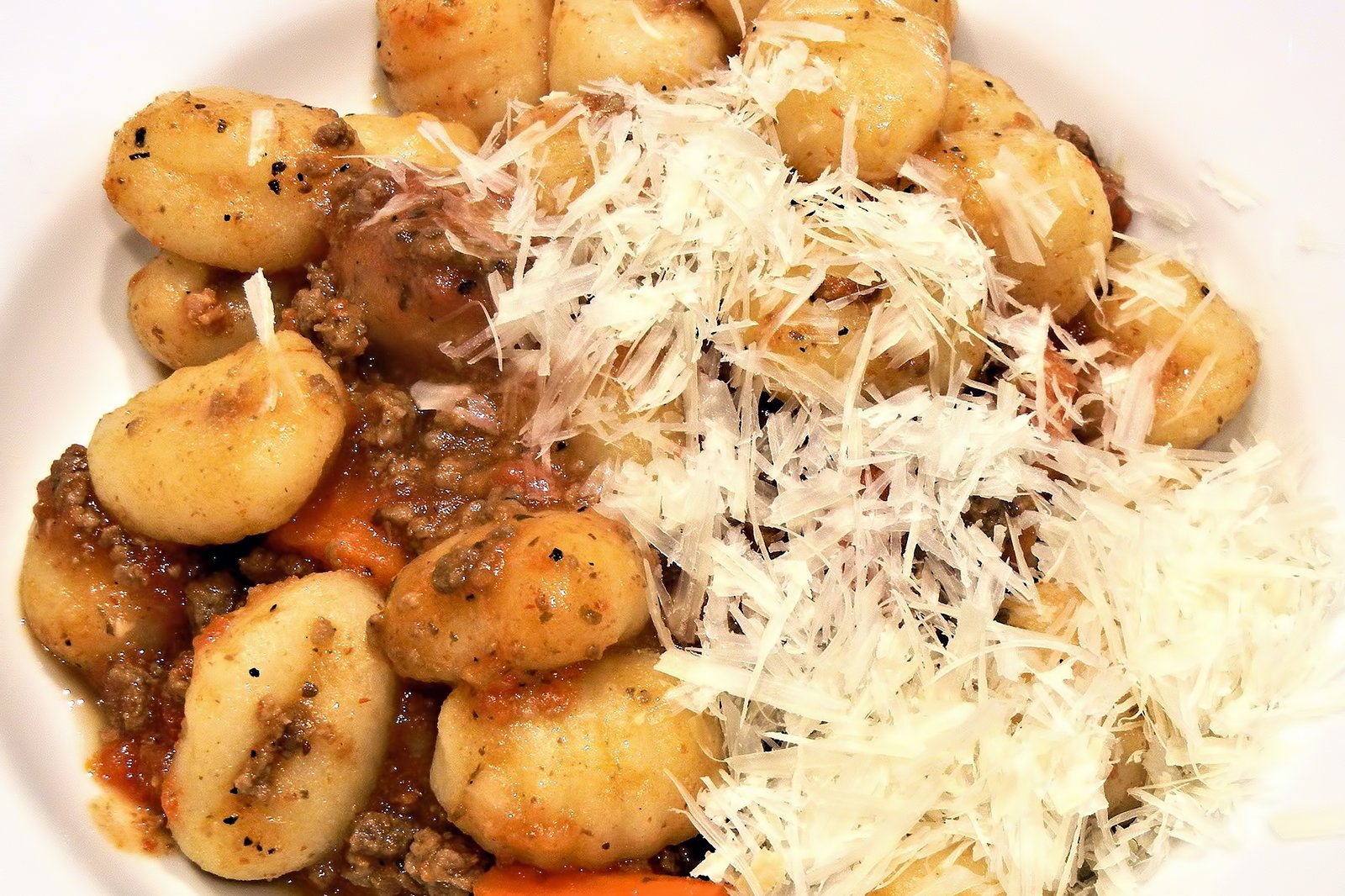 While Gnocchi wasn't invented in Verona, the medieval city on the Adige River in northern Italy is certainly the place that's embraced it the most. The dish itself is remarkably simple – just a plate of little soft dough dumplings with a sauce. Done right, the tender little balls melt in your mouth, which is why they've been a staple starter of Italian cuisine since the Roman legions brought it back from their campaigns abroad.
Gnocchi plays an important part in the Carnival of Verona, which started in 1531 when a wealthy nobleman responded to food shortages by donating money to the city's poor for them to buy flour to make the dish. Since then, the last Friday of the festival has been Venerdi gnocolar – Gnocchi Friday.
Restaurants to look out for include Ristorante Osteria Casa Vino and Antica Trattoria Pero D'Oro.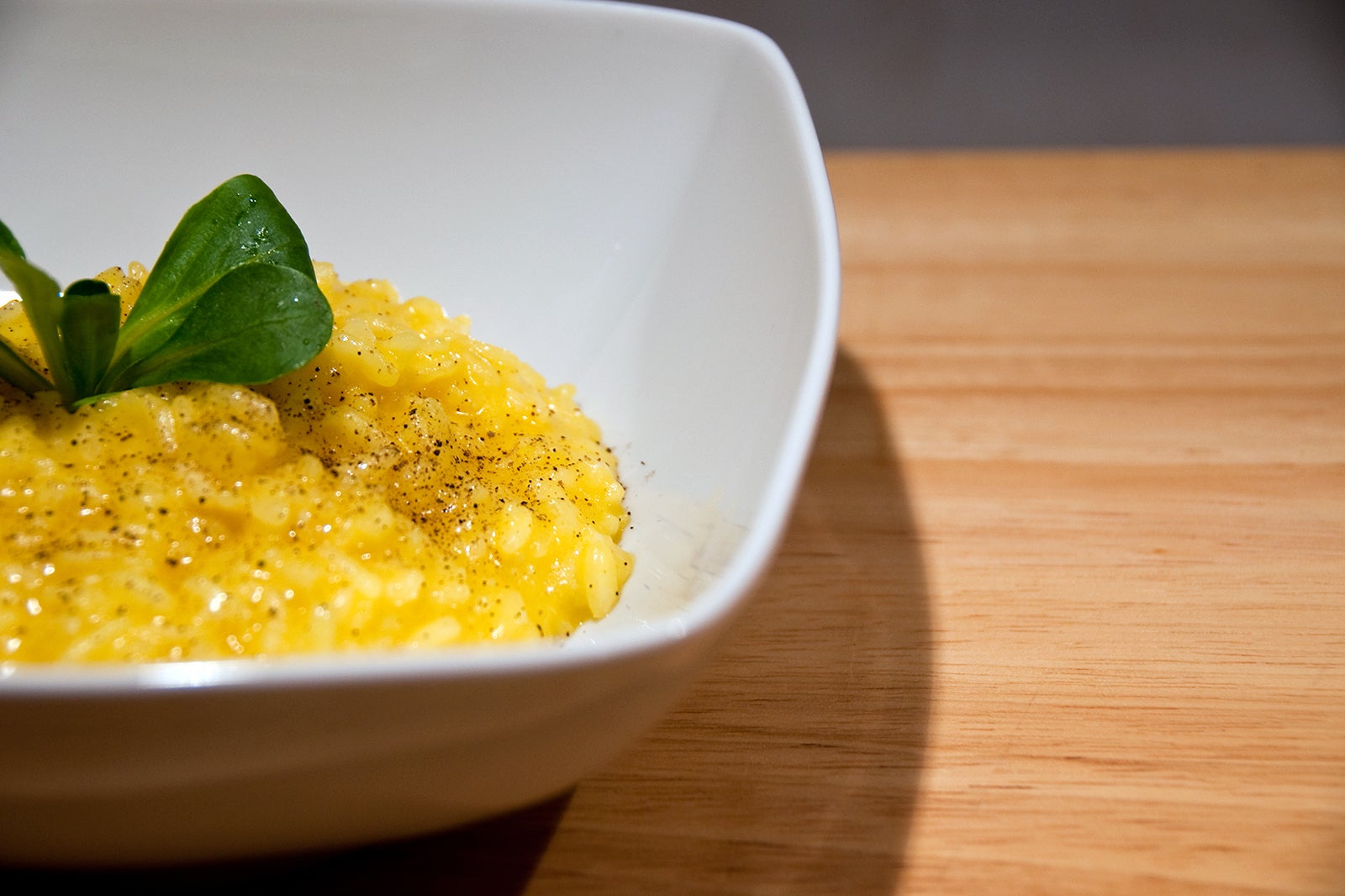 Milan is perhaps better known for its fashion houses than its restaurants, but the capital of Lombardy has made a couple of great contributions to Italian cuisine, too. Most notable is the popular risotto alla milanese, which is made by adding a meat or vegetable stock to locally grown rice until it develops a thick and creamy consistency.
The signature yellow colour and rich, earthy flavour of the Milano dish comes from adding saffron. Legend tells of a glass-blower's apprentice who so loved adding the pigment to his creations for the Duomo di Milano cathedral that his master joked that he'd add it to everything – even risotto! When the master's daughter got married, the apprentice did just that. Some say he was trying to sabotage the wedding feast because he loved the lady himself, but his attempt backfired in a big way.
Great risotto restaurants in Milan include Trattoria Da Abele and Ratanà. Consider adding some extra bite to your meal by ordering ossobuco, which is a cross-cut veal shank served on a bed of risotto.
相片由 Giorgio Minguzzi 提供 (CC BY-SA 2.0) 經修改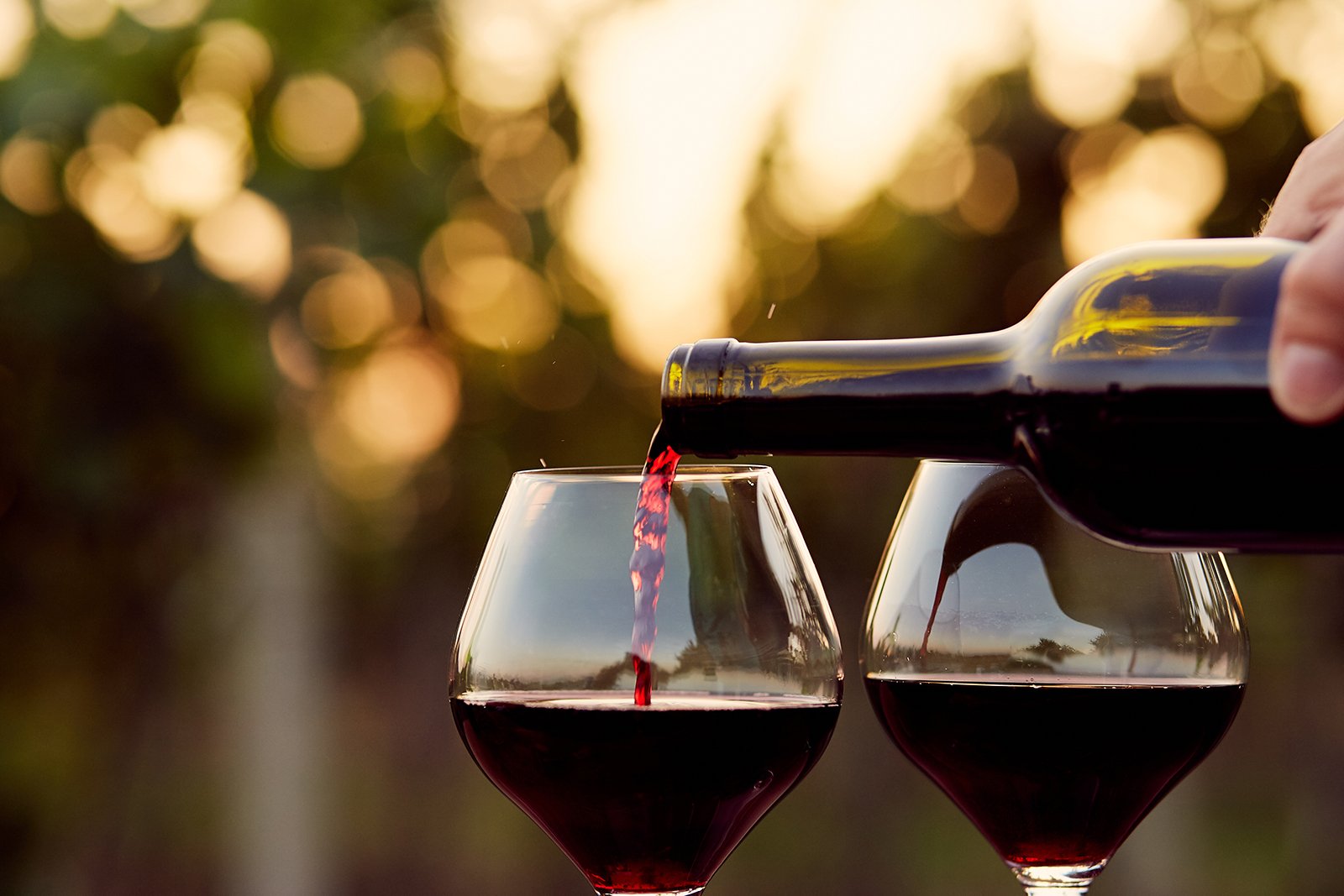 The hilly countryside of Tuscany is known for its simple but hearty food and, of course, its excellent wines. The 13th-century walls of San Gimignano are besieged by vineyards, creating not only an extremely scenic destination, but also a plentiful supply of inexpensive Vernaccia white wines. They generally offer crisp, citrusy flavours and pair well with herby, savoury dishes and vegetables. Among the many vineyards, Guardastelle and Azienda Agricola Palagetto are both well worth a look.
The Tuscan people are sometimes known, among other Italians, as mangiafagioli ('bean-eaters') because of their uncomplicated, rustic cuisine which, as you might imagine, prominently features beans. Other delights to look out for and enjoy with a glass of vino are wild boar stews and lampredotto sandwiches, which are made with stewed cow's stomach marinated in herbs and tomatoes.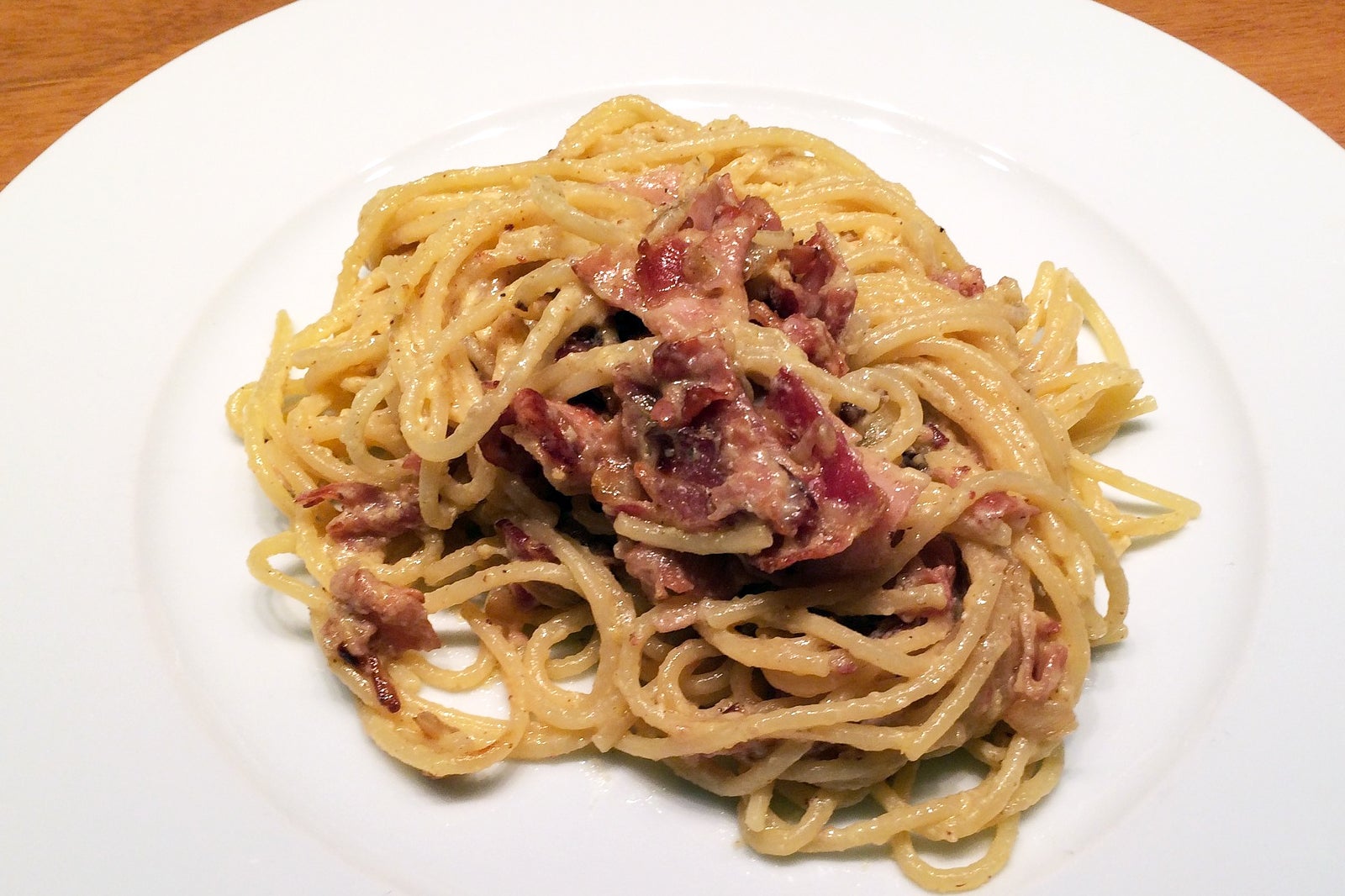 Spaghetti alla Carbonara in Rome
The long history of the Italian capital has left many indelible marks on history, but none tastier than its selection of pasta sauces. Perhaps the most famous is the creamy carbonara, which is made with hard cheese, egg, guanciale (or sometimes pancetta) and pepper. Other sauces to come out of Rome include cacio e pepe and alla gricia.
Carbonara is actually a relatively recent addition to Italian cuisine, first appearing in the mid-20th century. The name may come from the Italian word for "charcoal burner" (carbonaro), and some believe that it was invented as a hearty, meaty meal for the hard-working labourers. There are a few less colourful theories around, so it's hard to say if this is actually true.
While other pastas are available, the most popular in Rome is spaghetti. You can try it for yourself at places like Armando al Pantheon and Roscioli Salumeria.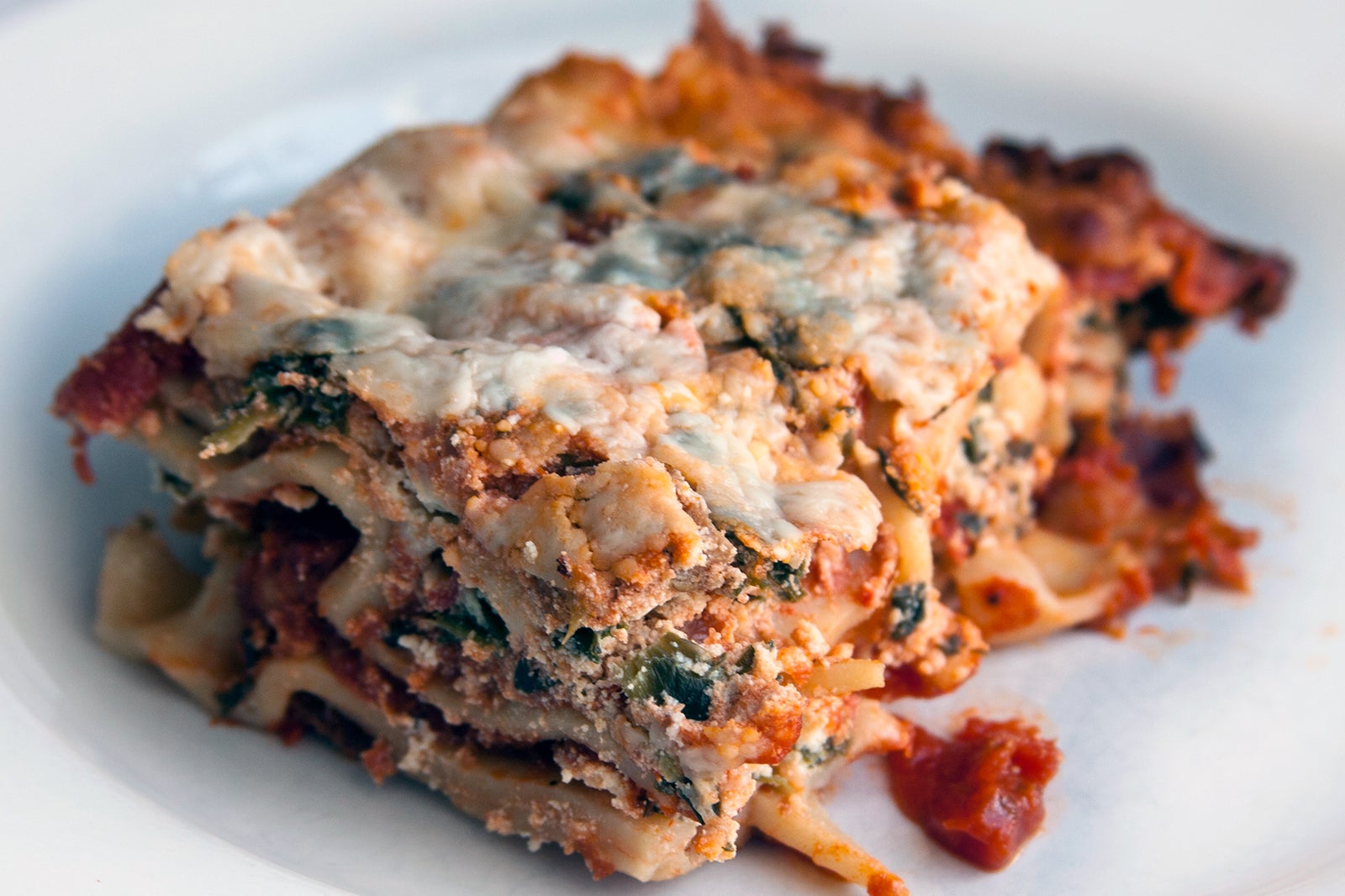 The northern Italian city of Bologna gave us the world-famous Bolognese sauce, which is perhaps second only to pizza in its worldwide appeal. This meaty sauce is layered with Béchamel sauce and flat sheets of pasta to create the iconic lasagne.
Surprisingly enough, lasagne was not a creation of Bologna and is actually thought to have come from Naples in the Middle Ages. Since that time, each region of Italy has put its own twist on the recipe, and it was the meat and milk farms of the Emilia-Romagna region which created the best-known (and, arguably, just best) version.
Take a walk through Bologna's beautiful medieval streets to find places such as Ristorante Al Pappagallo and Trattoria Pizzeria Delle Belle Arti for an excellent lasagne.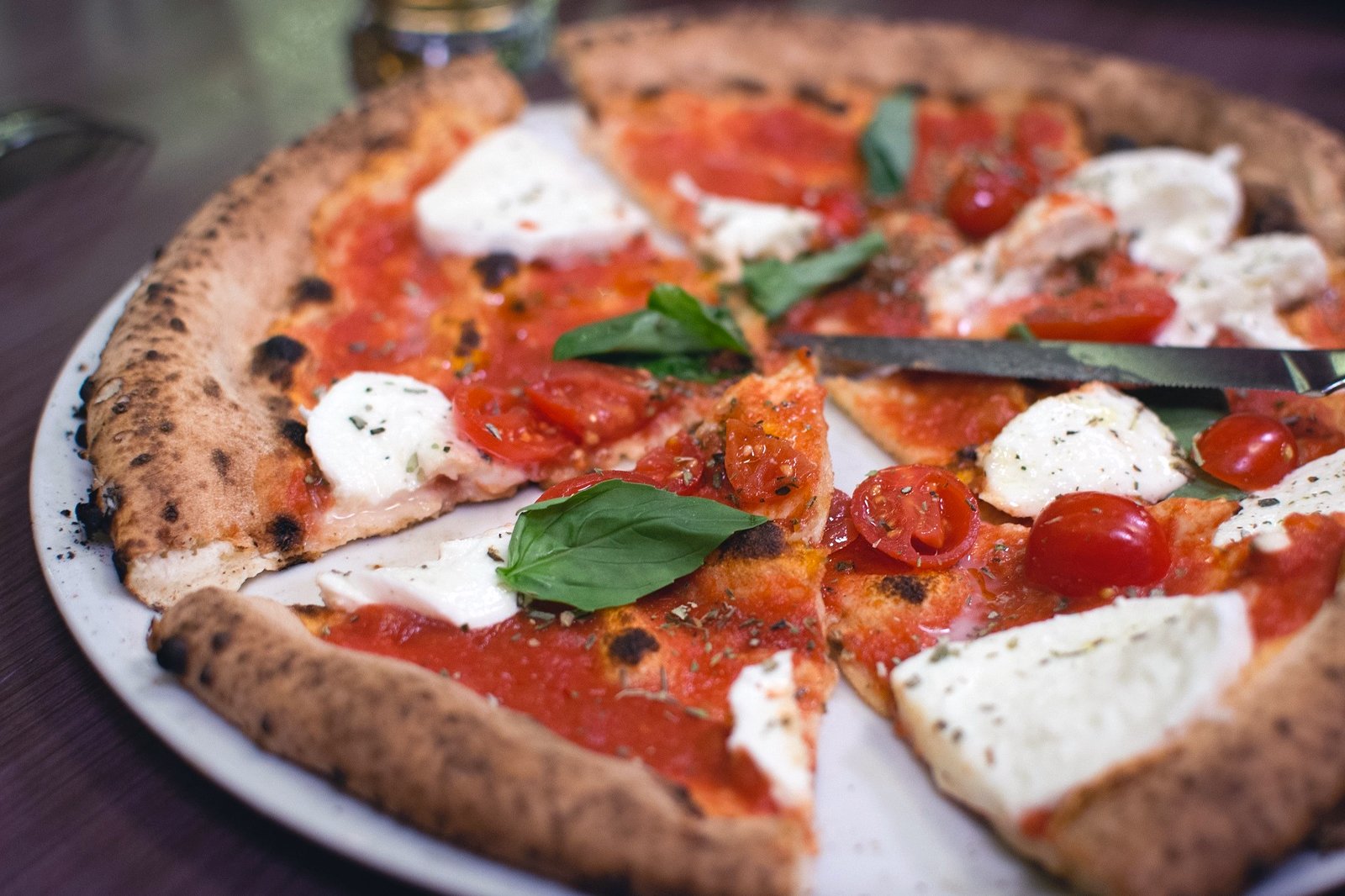 Who doesn't love a pizza? The ultimate diet-breaker, they now come in a dizzying array of variants, with different thicknesses of base and styles of crust, and toppings ranging from pepperoni to pineapple. However, the original remains the best – the simple Pizza Margherita, freshly baked at high temperature in a wood-fired oven in Naples.
According to the Associazione Verace Pizza Napoletana (True Neapolitan Pizza Association), a real pizza should be roughly round, about 30–35cm across, with a soft, hand-pressed base and a simple crust. To that, you add only tomato sauce, extra virgin oil, and cheese – mozzarella or fio di latte.
There are countless excellent pizzerias around Naples, but a couple of the best are Sorbillo and Di Matteo – both members of the Association, naturally.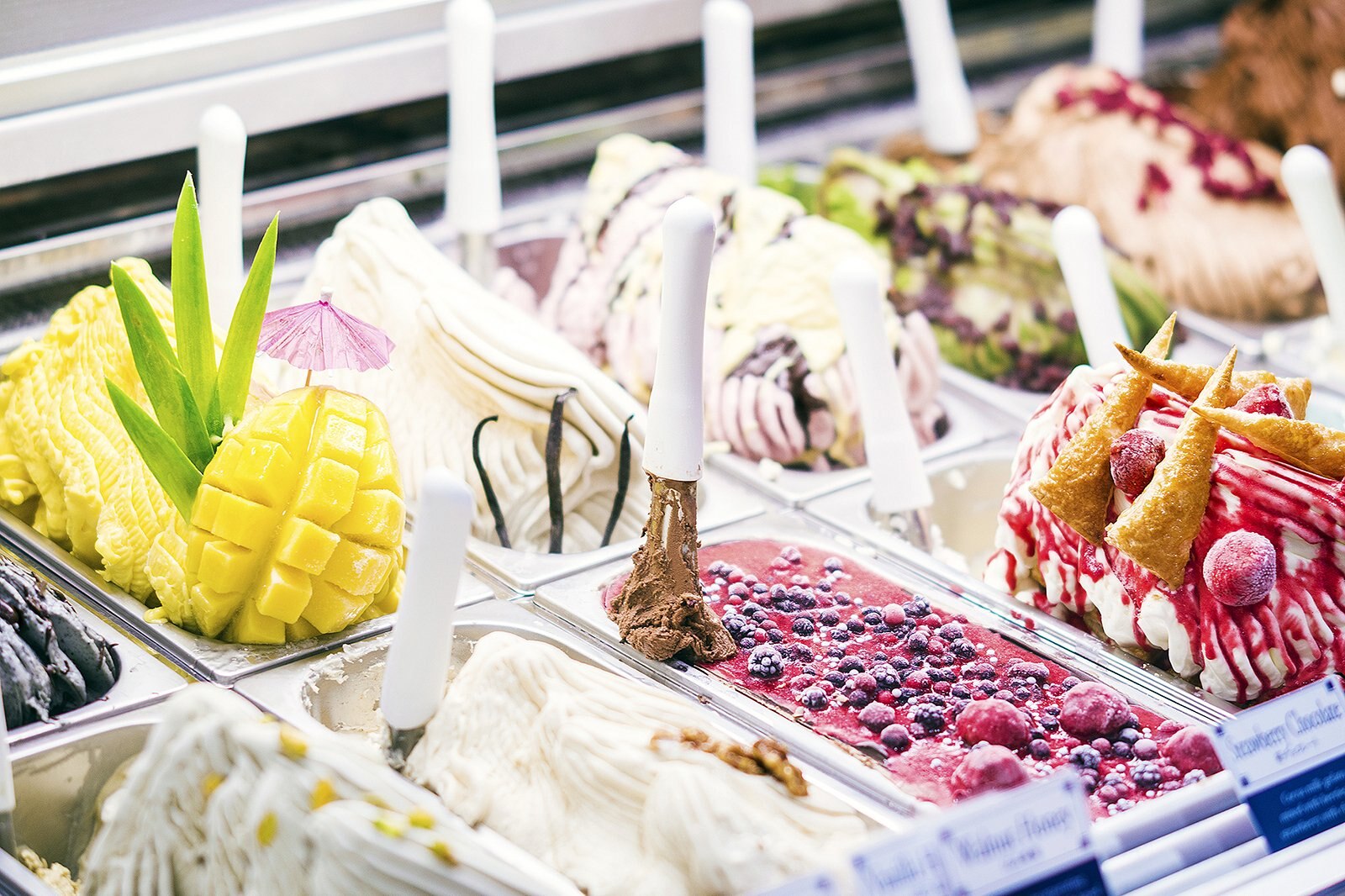 As the capital of Tuscany, Florence has naturally made many great contributions to Italy's famous cuisine. It's also thought of as the birthplace of the Renaissance, and has also produced many elegant and refined cultural contributions, not least of which is gelato.
Said to have first been created in 1600, gelato is distinct from regular ice cream because it contains significantly less air, giving it a richer, milkier texture. Additionally, gelato is required by law to contain at least 3.5% butterfat. It tends to have more flavouring than other frozen desserts, with traditional options including vanilla, chocolate, pistachio and hazelnut, though there are plenty more modern choices.
Among the finest places to get this very popular dessert in its home city are Gelateria La Carraia and Vivoli.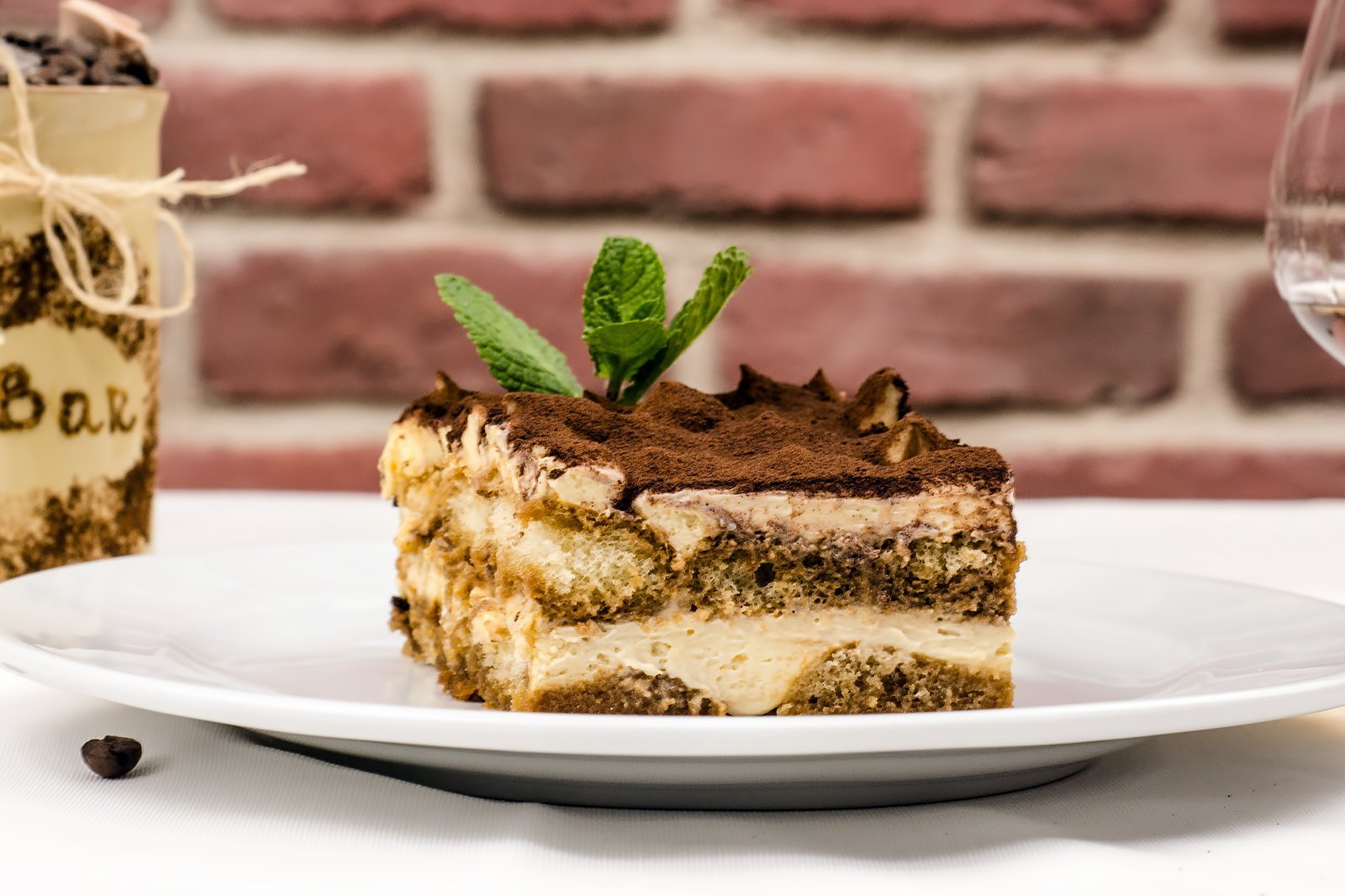 The Italian word tiramisù translates as "pick me up", and the sweet, coffee-covered cake of eggs, sugar and mascarpone cheese that carries the same name will certainly do that. There's some debate about exactly which city in Italy gave birth to this world-renowned dessert in the '60s or '70s, but many agree on Treviso, just north of Venice. The Floating City itself embraced its neighbour's creation in a big way, and you'll find many great 'pick-me-ups' lining the many squares.
Venetians must have a sweet tooth, because the city is also known for producing baìcoli (oval-shaped golden cookies), frìtole (spherical doughnuts), and bussolài (S-shaped butter biscuits), among many other desserts and treats. For Tiramisu, some of the best places in Venice to go are I Tre Mercanti and Alle Testiere.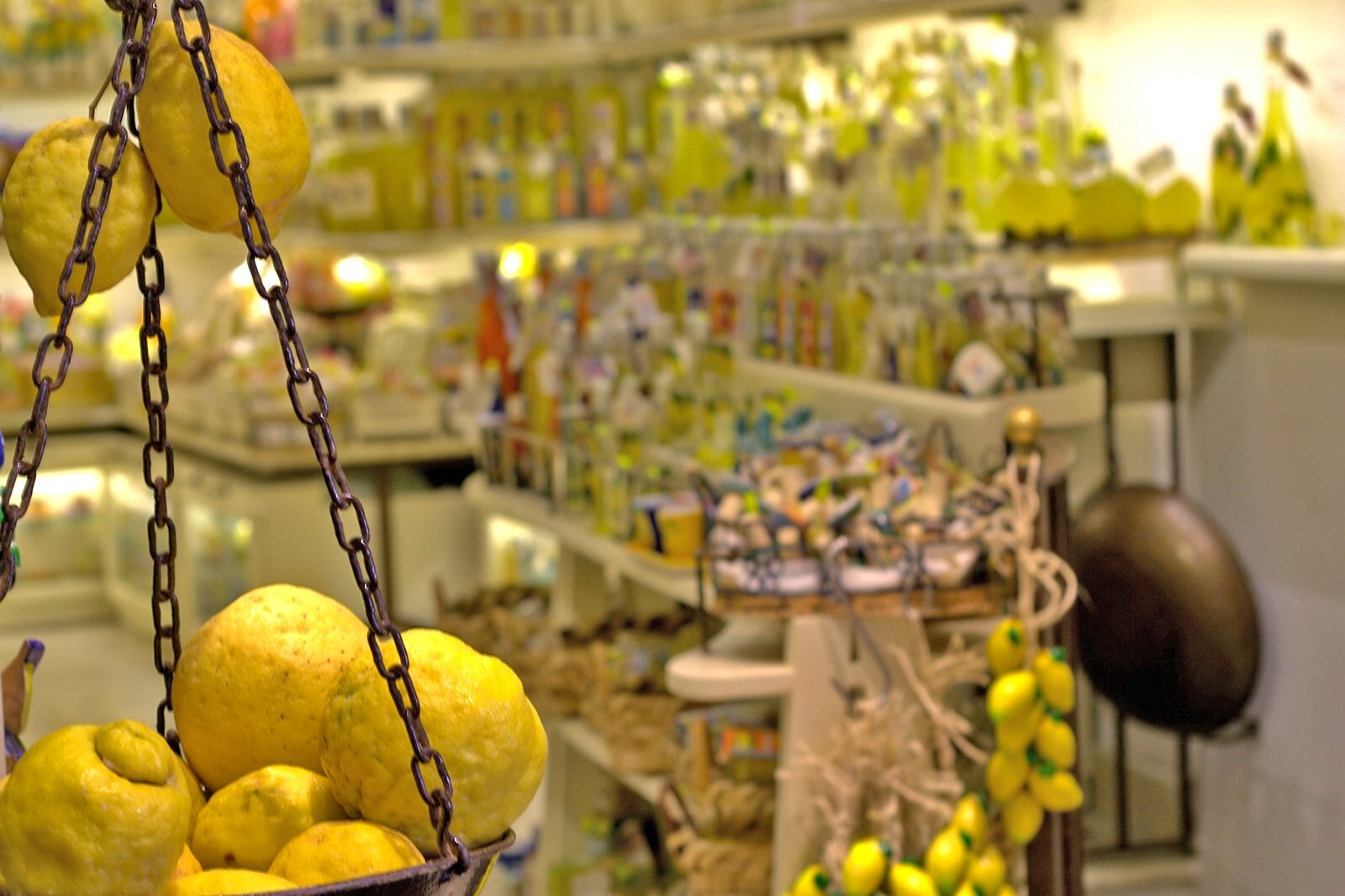 Limoncello on the Amalfi Coast
The sour, zesty flavour of limoncello is one of the most popular ways to end a meal in Italy. Well over a century old, there's some debate over the exact origin of the recipe, which consists of the zest of Femminello St. Teresa lemons, steeped in grappa (or sometimes vodka). The oil this process creates is mixed with sugar syrup to create the liqueur, which is best served chilled as an after-dinner digestivo.
The Amalfi Coast region has some distinct traditions surrounding the serving of limoncello, which includes serving it in chilled ceramic glasses. Antichi Sapori d'Amalfi is a family-run distillery in the heart of Amalfi town, and produces an exceptional beverage.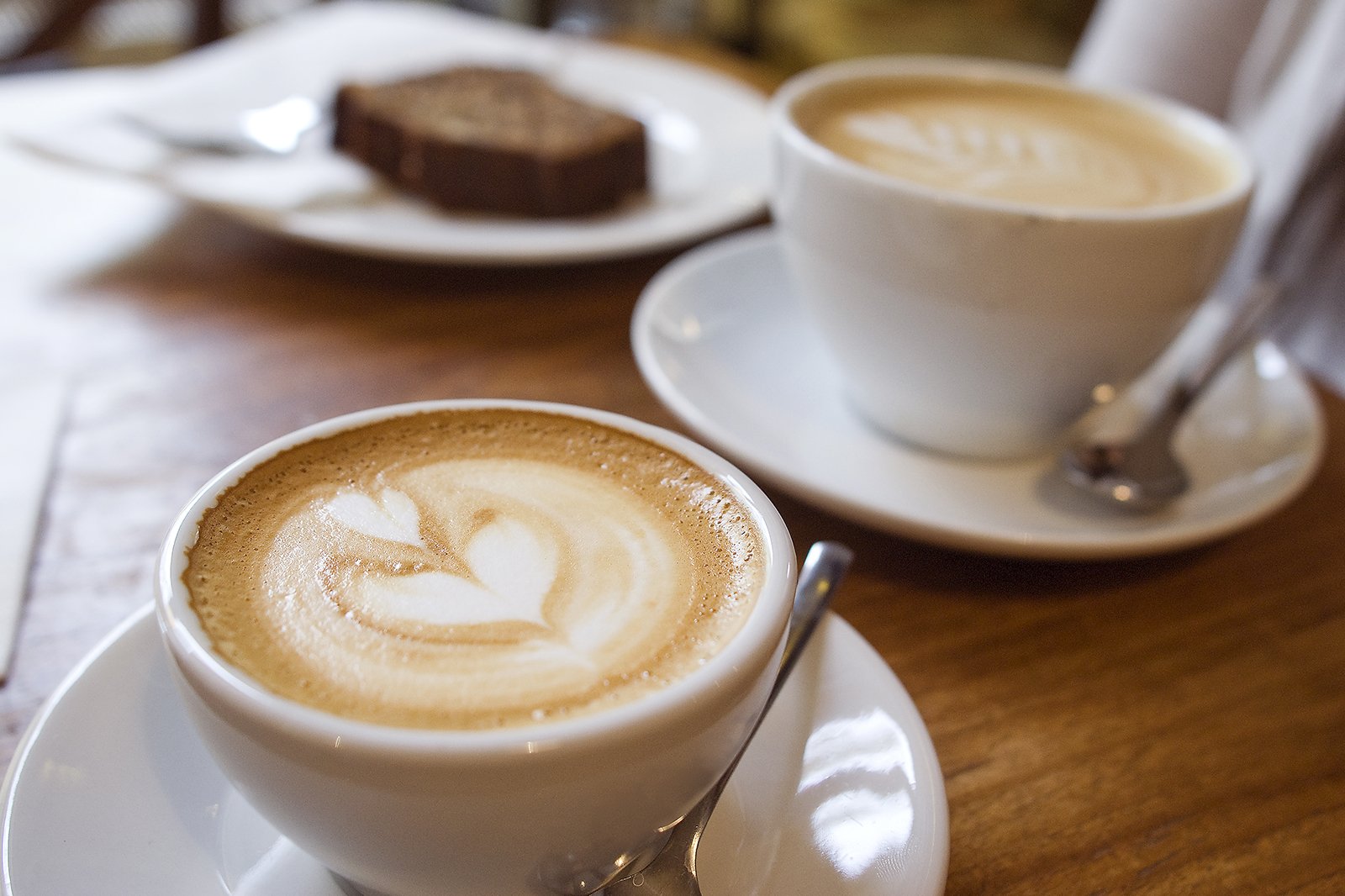 Italy is famous for its coffee, and over 40% of the stuff is imported through Trieste. It's thought that some of the first coffee beans to enter Europe did so through the port, and it's no surprise that the place is still known as the coffee capital of Italy hundreds of years later. The café culture in the city is unique, with local offerings including the caffe triestino – basically an espresso with whipped cream on top, which is the perfect bittersweet end to your dinner.
Trieste is home to the international coffee brand Illy, but you should seek out some of the quaint, historical cafés for a great taste of the city. Many of these places offer their own unique blends and brands, adding a bit more variety to your explorations. Places like Caffè San Marco and Caffè degli Specchi are among the best options.