10 Best Things to Do in Cervia
What is Cervia Most Famous For?
Cervia is where you can take in the coastal charms of the Eastern Riviera, with less of the big summer crowds the strip is notorious for. Its stretch of golden sand is bordered by a lush and leafy pinewood forest, and over a hundred fun and fully-serviced beach clubs dot the coast where the whole family can have a great time in the sun.
The town's mostly navigable by foot. Its harbour and canal connect to the historical hub, offering cool sightseeing spots that bring its past as a major salt producing area to life. Glitzier shopping and nightlife can be enjoyed in the boutique district of Milano Marittima just north. For a taste of what this small seaside town offers, here are top things to do in Cervia.
What are the best things to do in Cervia?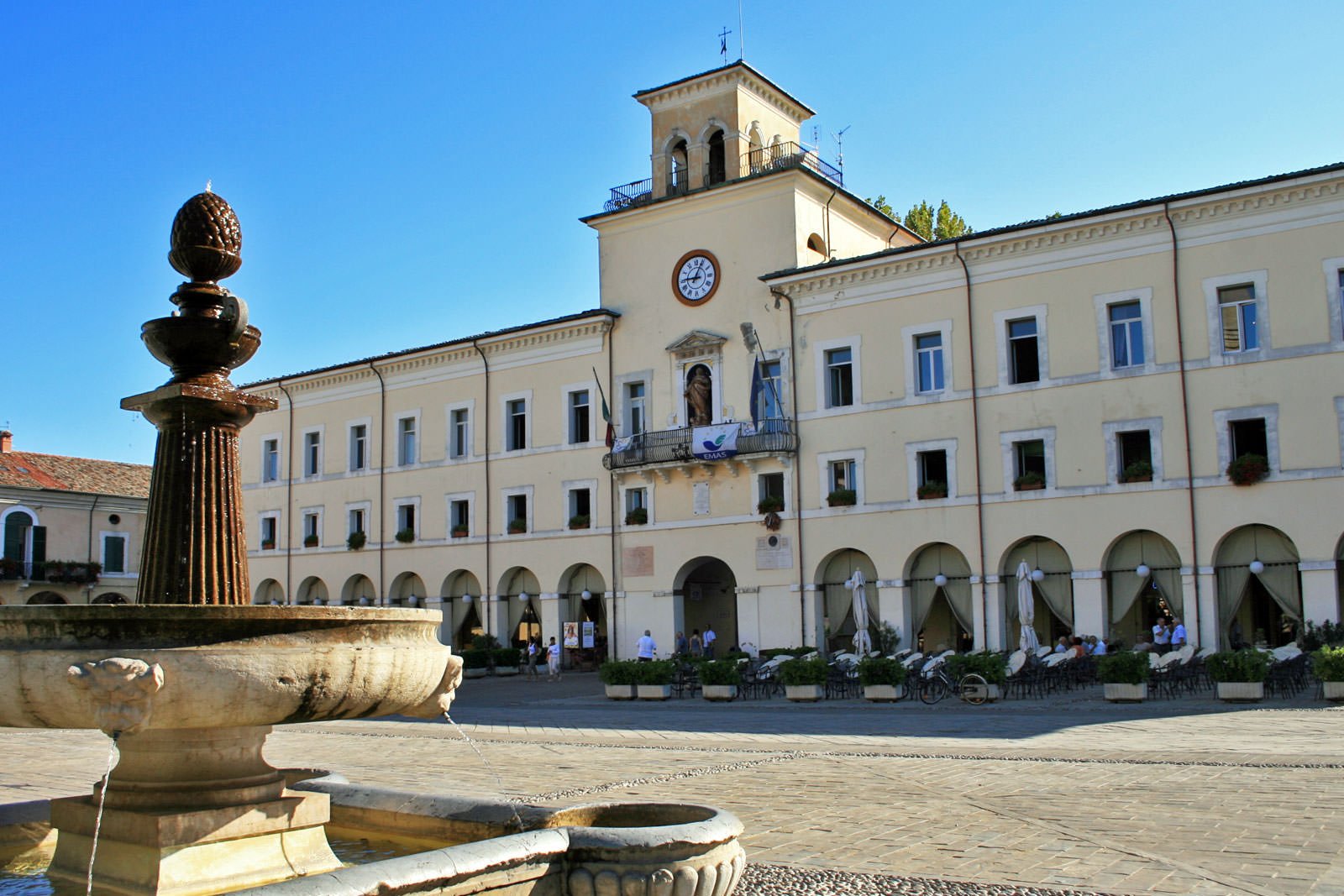 Start the Day at Piazza Garibaldi
Cervia's historical centre
As the historical town hub of Cervia, the spacious and pebble-paved Piazza Garibaldi is surrounded by several historical buildings. The classical Cattedrale di Cervia is the most prominent, with its spired bell tower. Opposite the cathedral is the majestic 18th-century Municipal Palace.
Check out the small Roman-style fountain in the rectangular square's southwestern corner. It has four spouts pouring into its quadrangular base. Locals say the water's potable, and they do drink from it! The square's usually lively in the summer evenings, with street performances and light shows projected onto the City Hall.
地點: Centro Storico, Corso Giuseppe Mazzini, Cervia, Italy
開放時間: 24 hours
相片由 Rimoldi Marco Kaosrimo 提供 (CC BY-SA 3.0) 經修改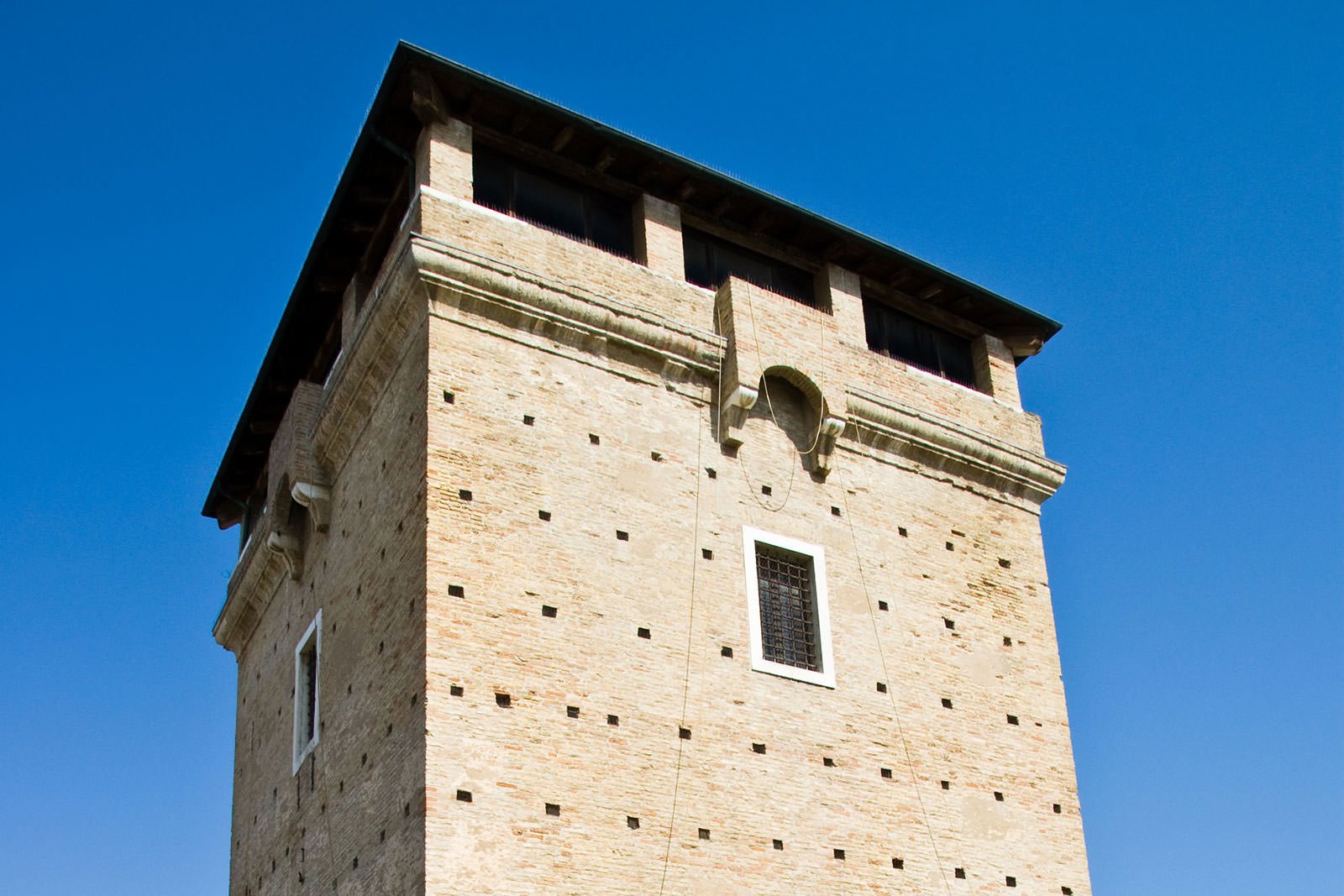 Must-See: San Michele Tower
Towering fortress overlooking the Cervia canal
A short stroll from Piazza Garibaldi is the 17th-century Torre San Michele (St. Michael's Tower) by the canal. It has served many different purposes in the past. The bastion has visible holes in its sides where cannons and other weapons peered through, to defend the port town and the prized salt storage nearby from ambushing Turks and pirates.
At a different point in history, before its current roof was in place, the tower served as a lighthouse. The tower is illuminated and looks great at sunset. Permits are required to access the top of the tower, though.
地點: Via Nazario Sauro, Cervia, Italy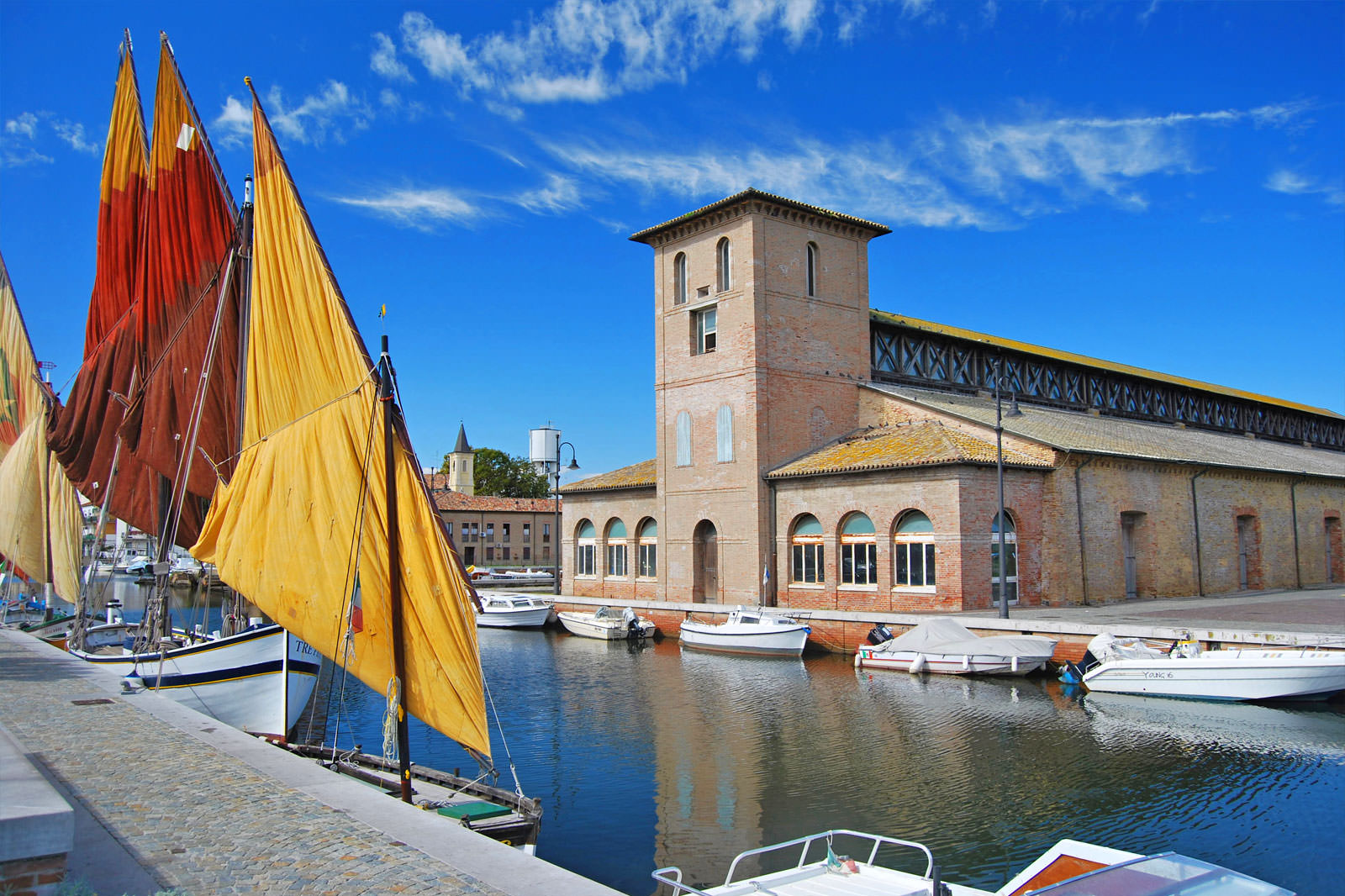 Learn about Cervia's history at MUSA Museo del Sale
A museum dedicated to a heritage in salt
Right next to St. Michael's Tower, this large building is Cervia's salt museum. Like the adjacent tower, the warehouse-like building served a different purpose in the past, as the city's main salt production and storage facility.
What once stored tens of thousands of tons of prized salt beside the canal now houses a rich collection of exhibits showing documents, equipment and historical photos that preserve the memories of Cervia's heritage of salt production.
地點: Viale Nazario Sauro, 24, Cervia, Italy
開放時間: Hours vary by season
電話: +39 (0)544 977592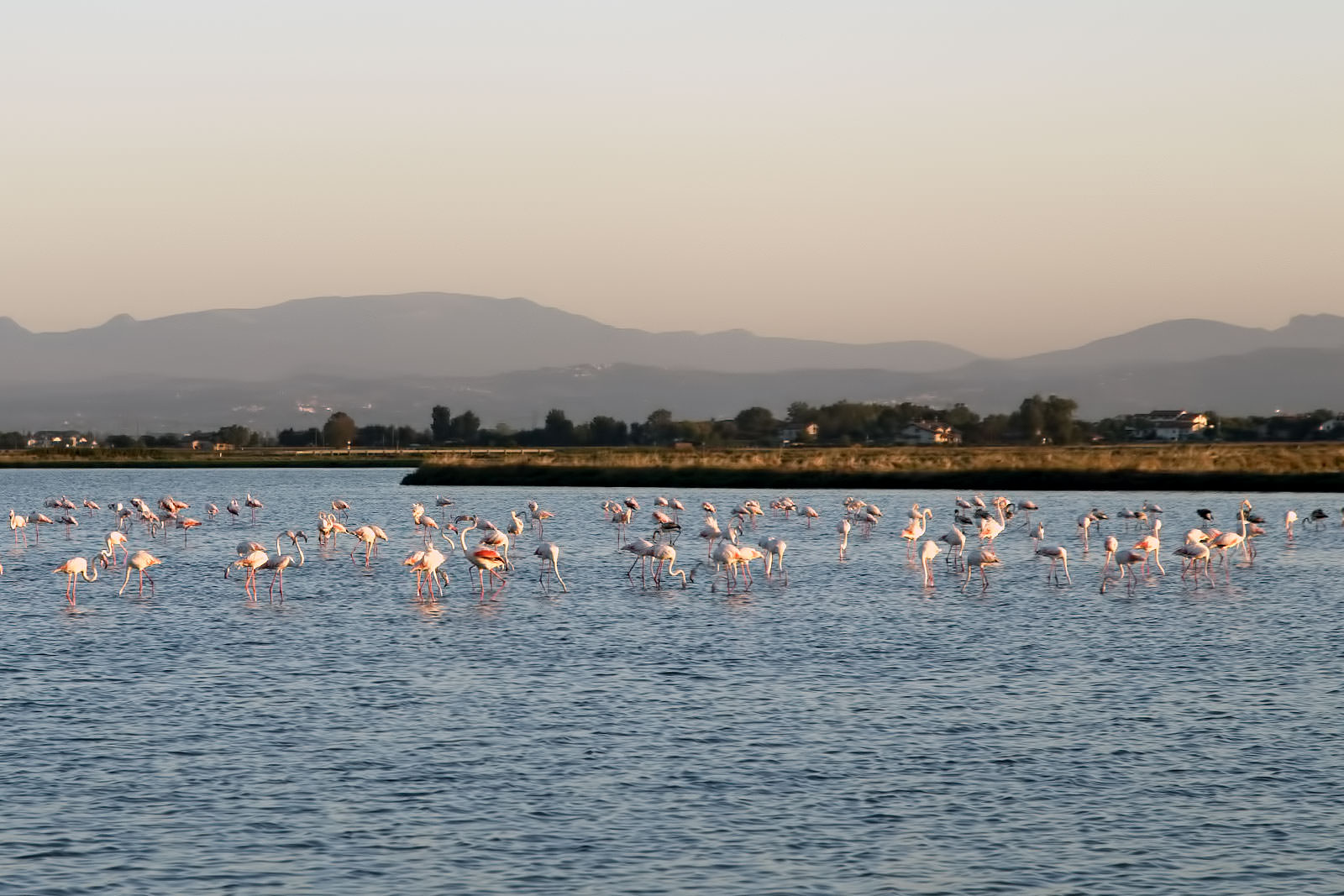 Take in the Green Views at Centro Visite Salina
Among the greenest landscapes near the Adriatic
Upstream from Cervia's canal, you can find the city's vast green natural park with scenic wildlife-filled lagoons, set alongside the city's centuries-old saltpans. The green landscapes are a wonderful contrast to the town's sail-filled harbour scenes.
The park is beautiful by day, and you can stay on until dusk for the wonderful scenes when flocks of herons and egrets fly back to their nests against magical sunsets. You can go for a guided walking tour from the visitor centre. There are also bike rentals and bars selling refreshments within the park.
地點: Via Bova, 61, Cervia, Italy
開放時間: Hours vary by season
電話: +39 (0)544 973040
相片由 Lorenzo Gaudenzi 提供 (CC BY-SA 3.0) 經修改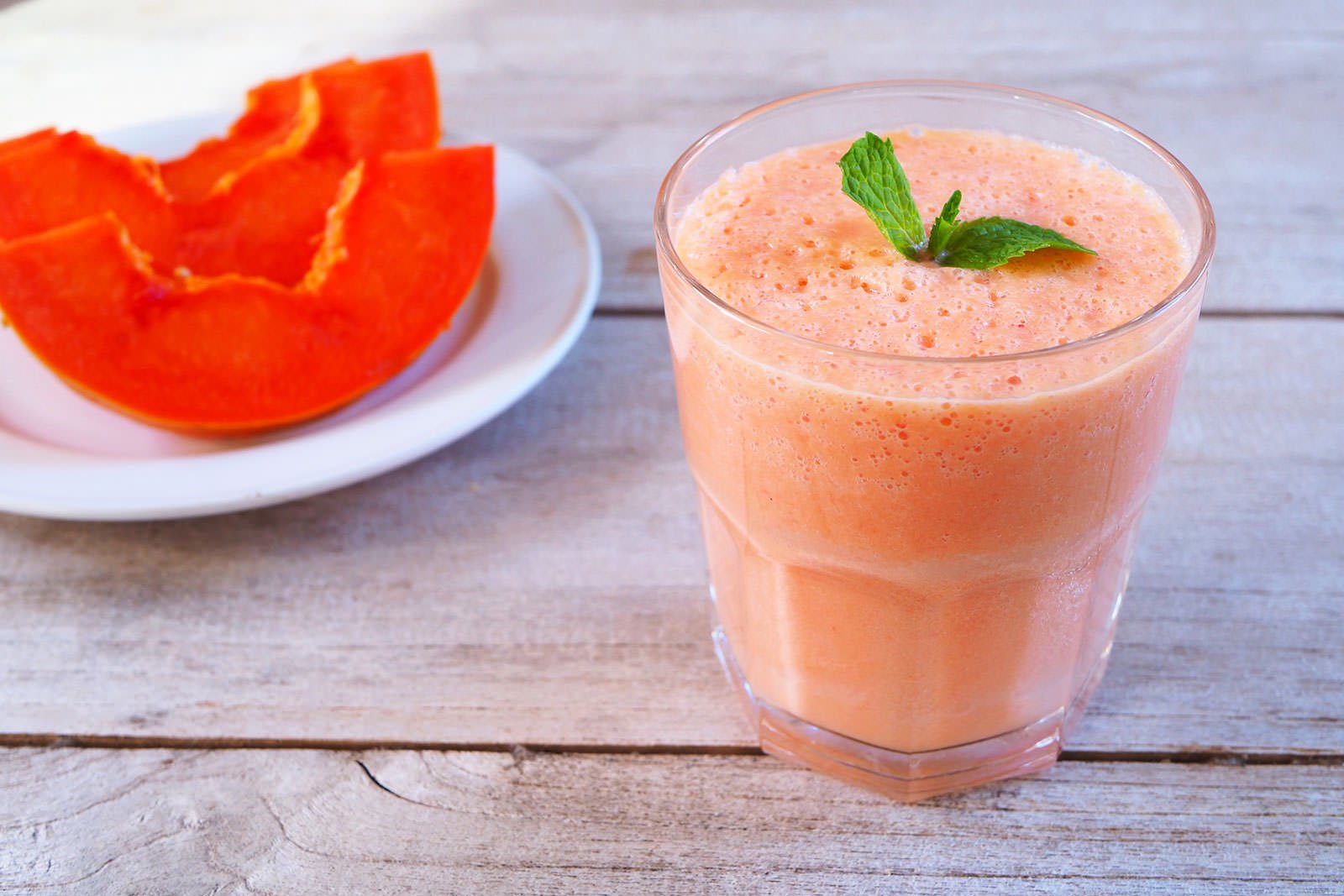 Refresh at La Frullerica Cervia
With smoothies, fresh juices and homemade desserts
Most of Cervia's historical centre, canal and port areas are pedestrian-only, and dessert places like La Frullerica Cervia serve as great summertime spots to cool off and refuel between walks. It's a corner shop occupying a base under the arcades at Cervia's city hall on Piazza Garibaldi, and features a small terrace setup outside where you can enjoy your butternut, banana, or chocolate milkshake with views to the Cervia Cathedral and the whole square.
One of their unique specialties is a soft yoghurt with peaches and syrup. Even in the winter, a hot coffee with a slice of their cinnamon and caramel cake or waffles can be a soothing treat.
地點: Piazza Garibaldi, 12, Cervia, Italy
開放時間: Daily from 3pm to 12am
電話: +39 (0)544 971029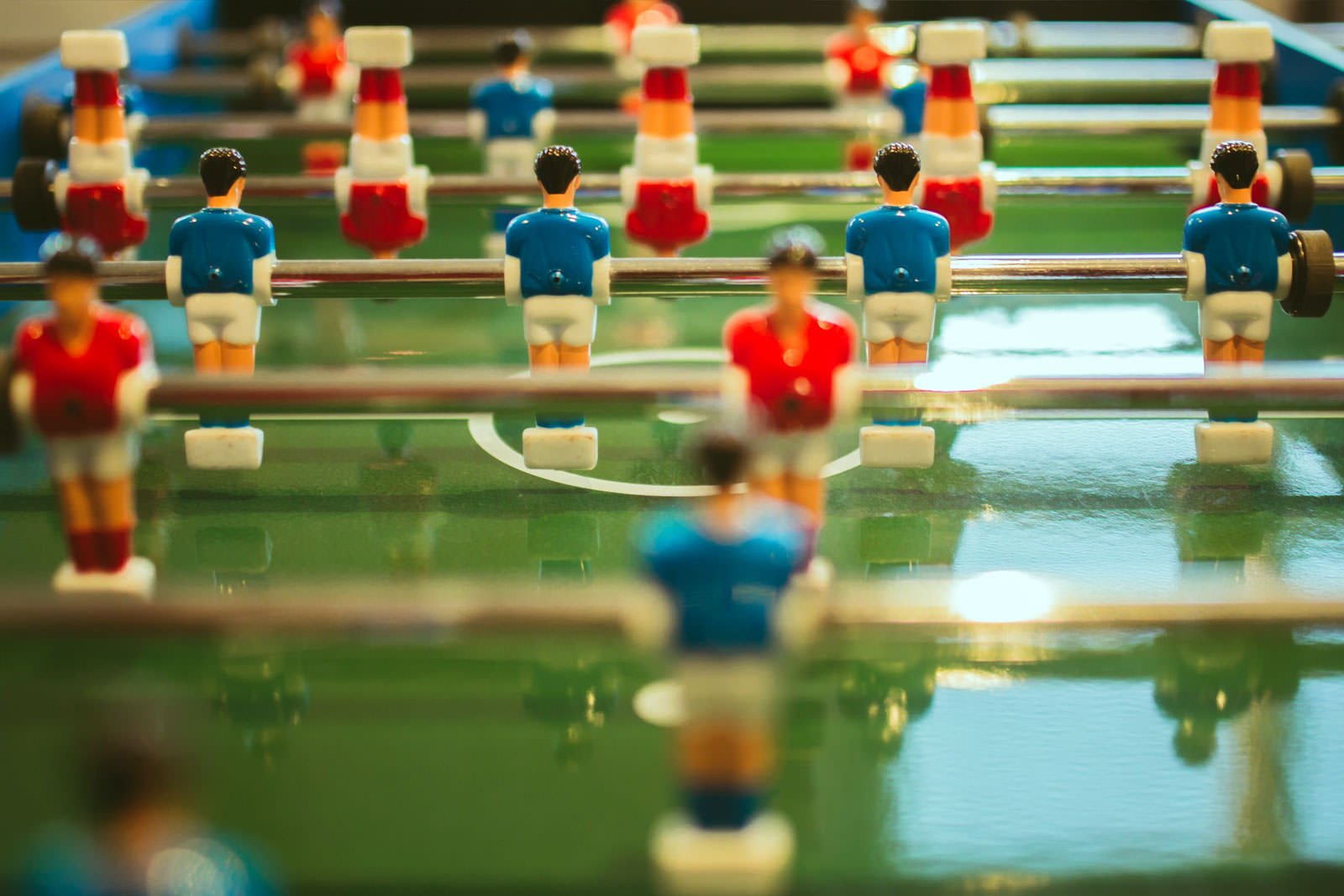 Take the Kids to Il Parco dei Pirati
Fun and games at a pirate-themed park
The kids can have a blast at Il Parco dei Pirati, a fun-filled pirate-themed recreational park between Cervia's coast and the pine woodlands of Pinarella. There are activities for different age levels, including go-karts, mini water rafts in pools and battery-powered minicars that the little ones can cruise around in.
Adults can join in on the fun at the arcades as well as a selection of funfair type games. In the summertime, there are often performances such as stilt-walking or unicycle-riding jugglers, as well as marionette puppeteers putting on a show.
地點: Viale Italia, 135, Cervia, Italy
開放時間: Daily from 5pm to 12.30am
電話: +39 (0)335 839 8434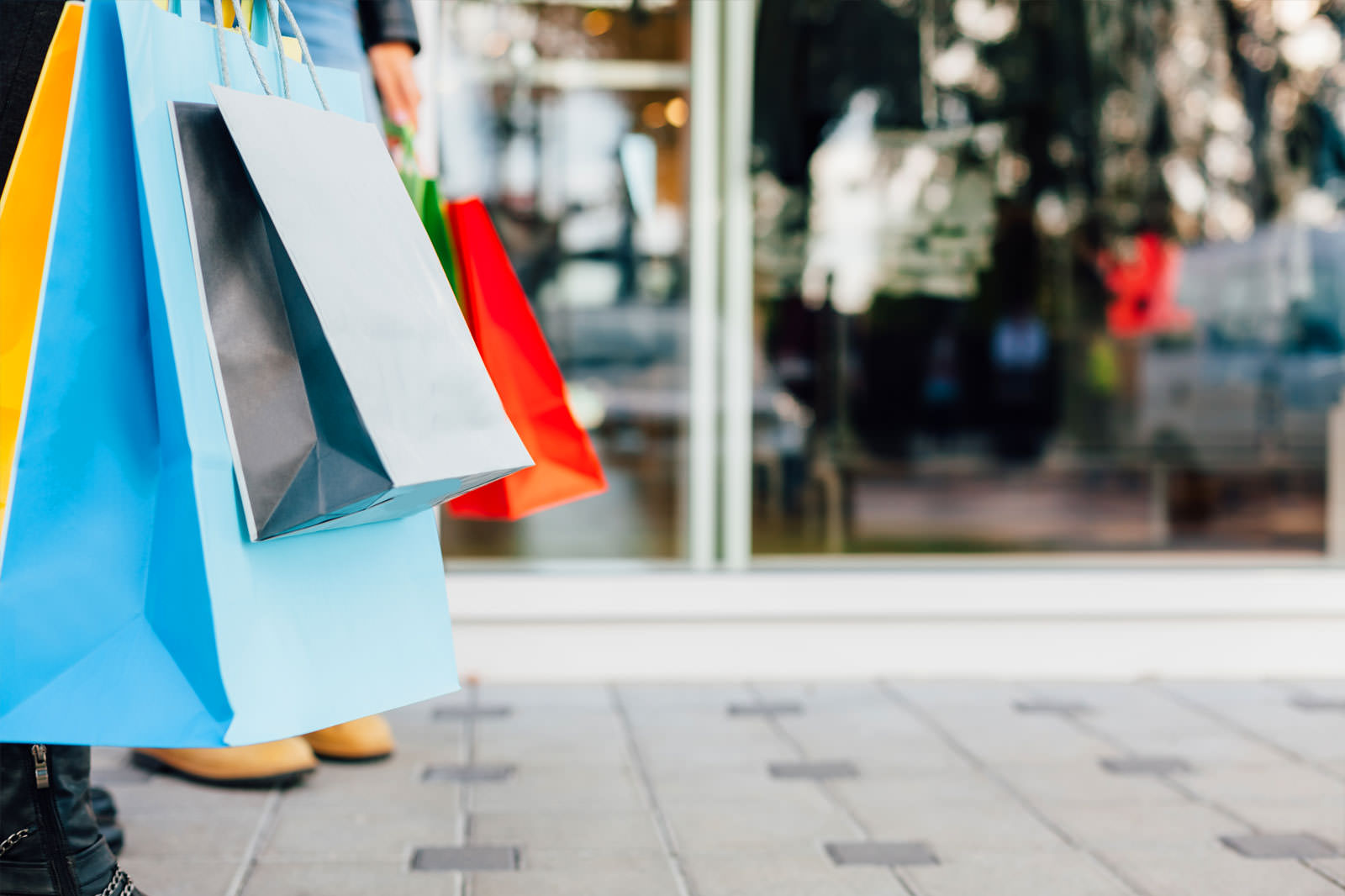 Shop at Milano Marittima
Cervia's boutique district
Downtown Cervia has little to offer for shoppers, but neighbouring Milano Marittima is the way to go. Although they're two different areas apart, Cervia and Milano Marittima are closely-knit, in that you can easily cross the canal bridge of Via Bonaldo next to St. Michael's Tower and reach Milano Marittima within 10 minutes.
Bearing the name of one of Italy's best fashion capitals makes it easy to remember. Start along Viale Gramsci from the grand intersection of 7 streets for a collection of some of the trendiest shops and fashion boutiques on the Eastern Riviera.
地點: Viale Matteotti and Viale Gramsci, Milano Marittima, Italy
開放時間: (most shops) daily from 9am to 12pm and from 3pm to 7pm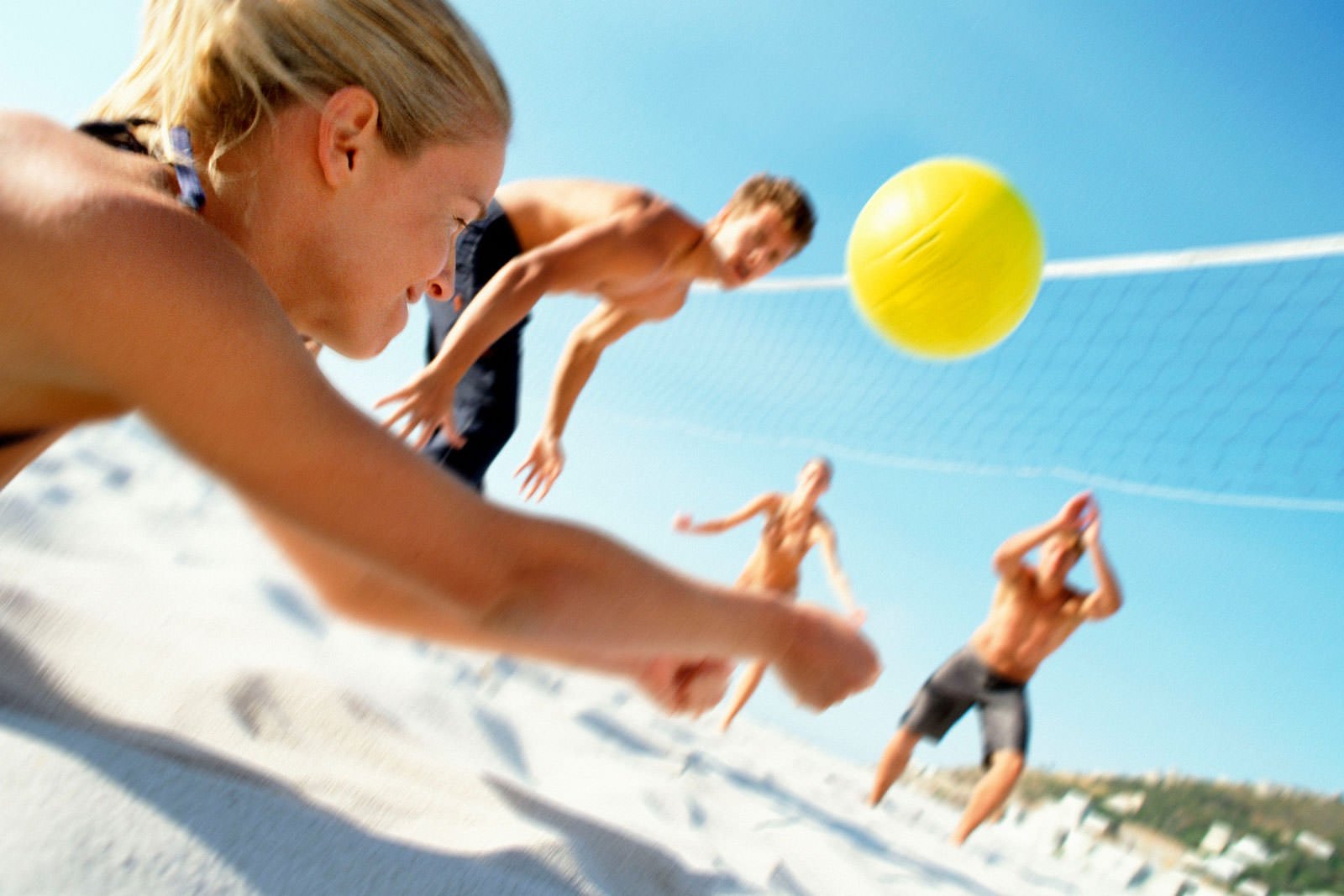 Chill by the Beach at Fantini Club
Seaside fun under the Adriatic sun
Dubbed as a "holiday village", Fantini Club is one of Cervia's best beach clubs, offering a cool range of activities on over a long stretch of sand. Besides splashing in the waves, kids can play freely around the neatly arranged rows of parasol-shaded daybeds on the sand, or hit the mini playground corner with slides and fun obstacles.
Grown-ups can have a match of beach volley or beach tennis at onsite courts, and enjoy cocktails and Mediterranean meals or a soothing spa treatment in between.
地點: Lungomare Grazia Deledda, 182, Cervia, Italy
開放時間: Hours vary by season
電話: +39 (0)544 956519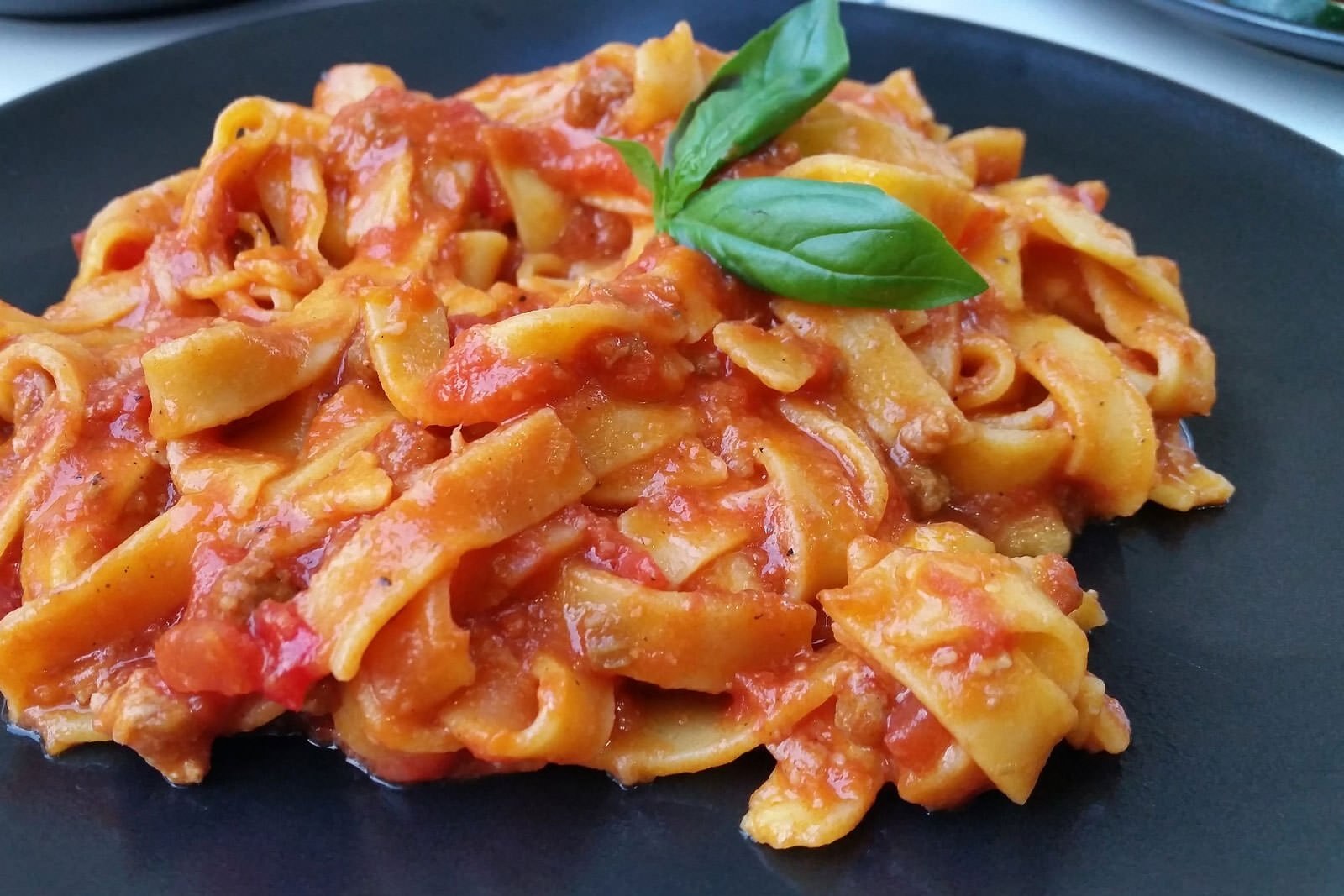 Enjoy Traditional Emilia-Romagna at Il Moro
A friendly local favourite
Il Moro is one of the best trattorias in town, loved by locals for its authentic Italian cuisines and warm and friendly atmosphere. It's a homemade pizza and pasta lover's heaven, with a great selection of iconic tagliatelle and cappelletti available.
The tagliatelle al ragu, smothered in its chunky meat sauce (from around €6), is among the all-time favourites. It can get rather busy during peak dinner time, and gets noisy with typical Italian chatter. We recommend opting for the large veranda outside for a more open dining ambiance with street views.
地點: Via Pinarella, 115, Cervia, Italy
開放時間: Wednesday–Monday from 7pm to 11.30pm (closed on Tuesdays), Sundays also from midday to 2.30pm
電話: +39 (0)544 975585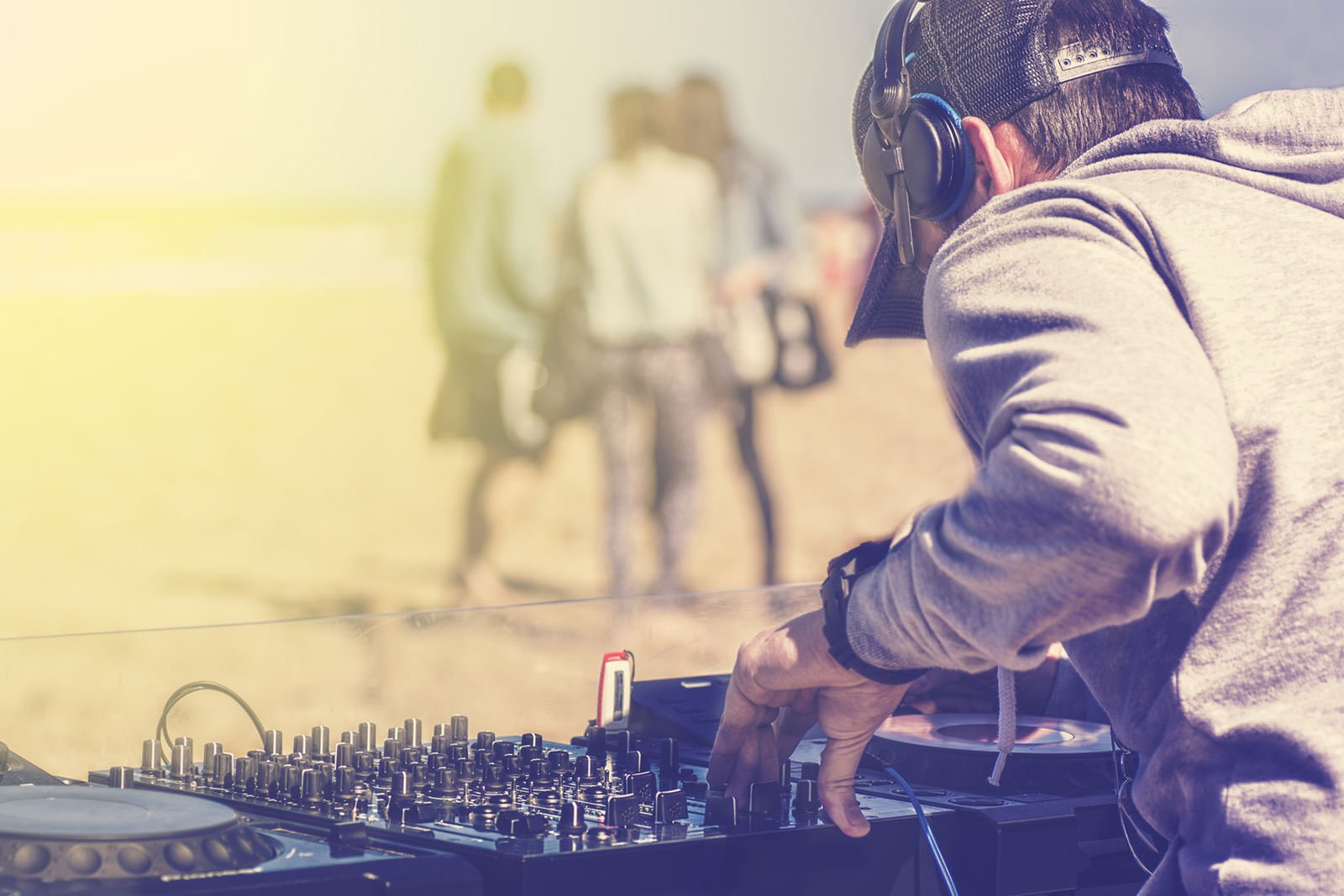 End the Day Partying at Villapapeete Discoteca
Summertime clubbing in the countryside
Milano Marittima is the best go-to area after dark, thanks to its range of upscale bars and nightclubs. One of the best is Villapapeete Discoteca, around 10 minutes' drive north from Cervia's old town. It's a lone venue set up in the countryside and away from the more crowded beaches, surrounded by nothing but farmland.
This lets them pump the beats up without bothering any neighbours. The lawn and pool under LED-lit olive trees, as well as the 3 dance areas alongside 4 bar stations, let you party on through the wee hours. Cover charge is around €30.
地點: Via Argine Destro Savio, 15, Milano Marittima, Italy
開放時間: (May - September) Saturdays from 9pm to 5am
電話: +39 (0)335 127 5444