15 Best Places to Go Shopping in Kuta
Where to Shop and What to Buy in Kuta
Shopping in Kuta has significantly evolved since its early days, having started off from humble beginnings with a few art studios and local stalls being the main highlights. Now you can find great malls lining the main streets, such as the grand Discovery Shopping Mall and the even bigger Kuta Beachwalk on the main beach drive of Jalan Pantai Kuta.
All the modern shopping spots in Kuta also offer great dining and entertainment for the whole family. If you're willing to go back to the basics, you can still find a mixture of handicrafts sold at the longstanding Kuta Art Market, where you can also put your bargaining skills to the test.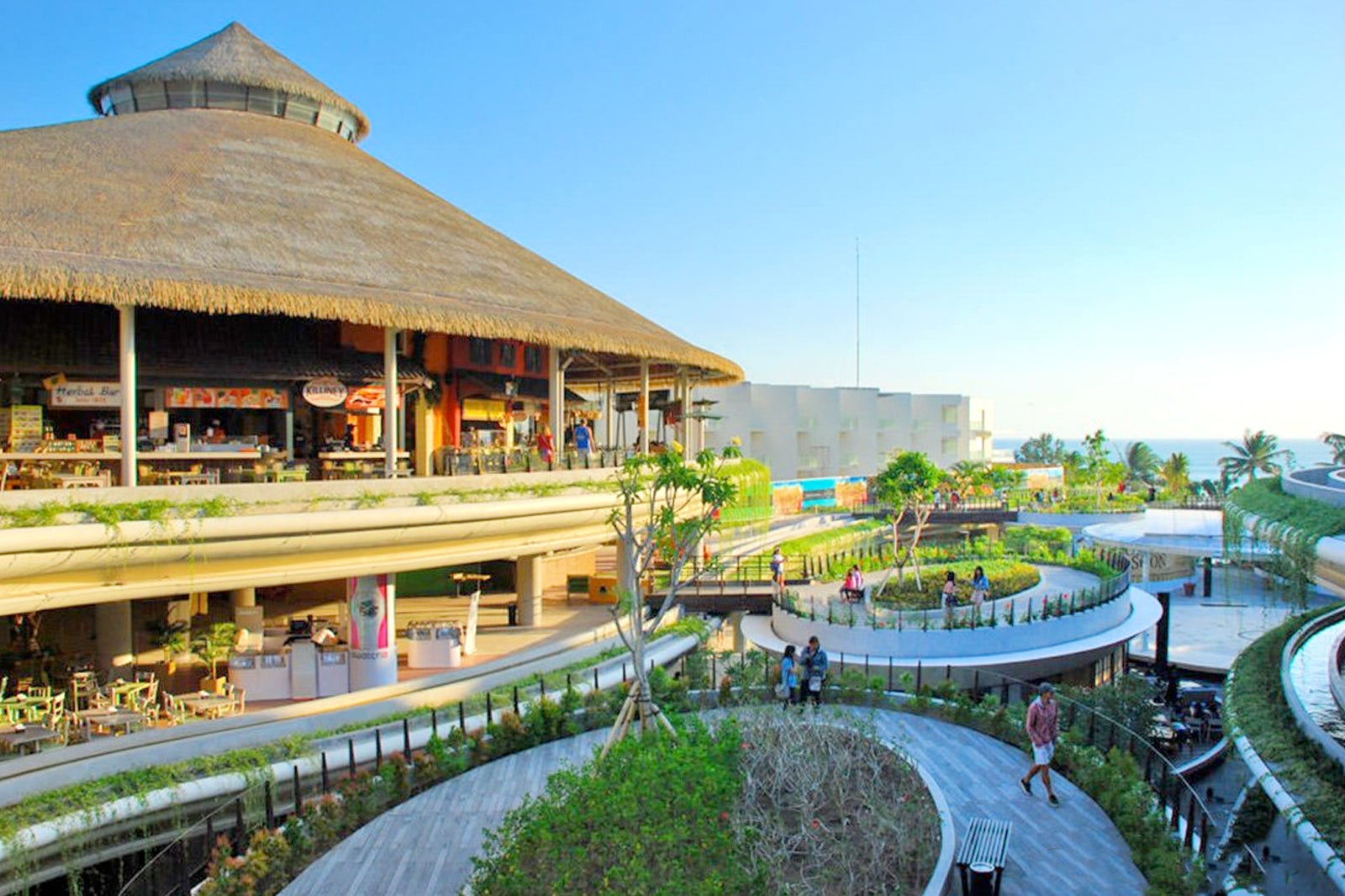 Kuta Beachwalk brings a high-end shopping experience and an alternative leisure scene to Bali's famous beach strip. The grand complex is located halfway along Jalan Pantai Kuta and features numerous shops, restaurants and entertainment facilities of mostly international brands. The Beachwalk is a first for Bali, sporting a unique design that's a major departure from the typical mall.
It has an airy layout with ponds and running water features imitating the curves of paddy fields, and the wide central atrium offers ample shade with leafy gardens. Various outlets behind large windows line the curvy arcades, bearing international fashion and lifestyle brands.
Read more
地點: Jalan Pantai Kuta, Kuta, Badung, Bali 80361, Indonesia
開放時間: Daily from 10 am to 10 pm
電話: +62 (0)361 8464888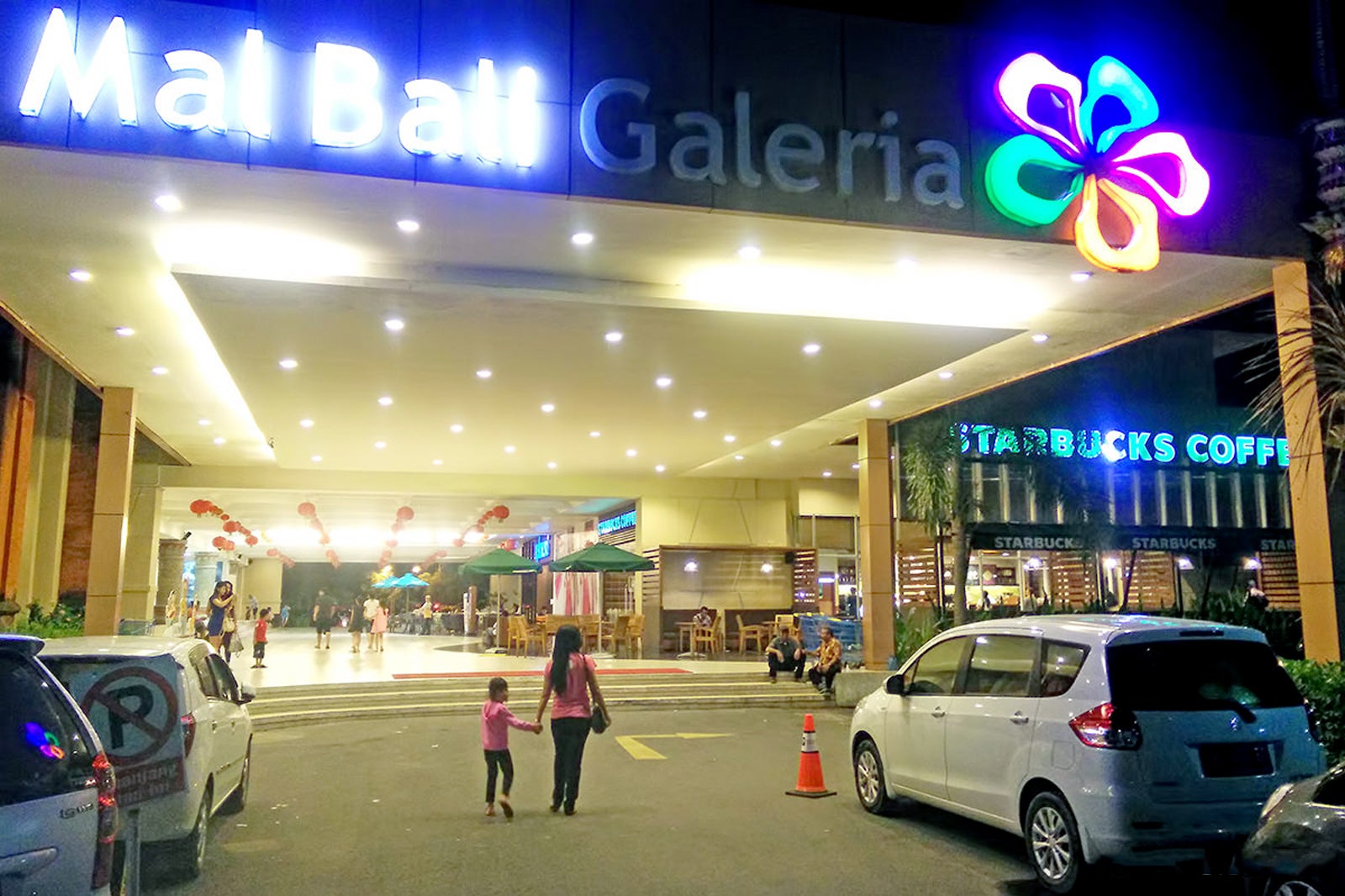 Mal Bali Galeria is a shopping complex that flanks Kuta's iconic Simpang Dewa Ruci landmark and roundabout. The expansive shopping and entertainment spot offers a 'family mall' concept, where you can play, eat and shop. Besides shopping and dining, Mal Bali Galeria is also a popular leisure venue as it presents different events regularly, which mostly take place in its large atrium.
Matahari department store calls the mall home, as does a Hypermart supermarket on the top floor. International luxury brands at the adjoining Duty-Free Shop include Dunhill, Bulgari, Cartier, and Calvin Klein, among others. You'll also find local quality handcrafted products. Cineplex 21 next door screens Hollywood blockbusters.
Read more
地點: Jalan Bypass Ngurah Rai, Kuta, Badung, Bali 80361, Indonesia
開放時間: Daily from 9 am to 10 pm
電話: +62 (0)361 755277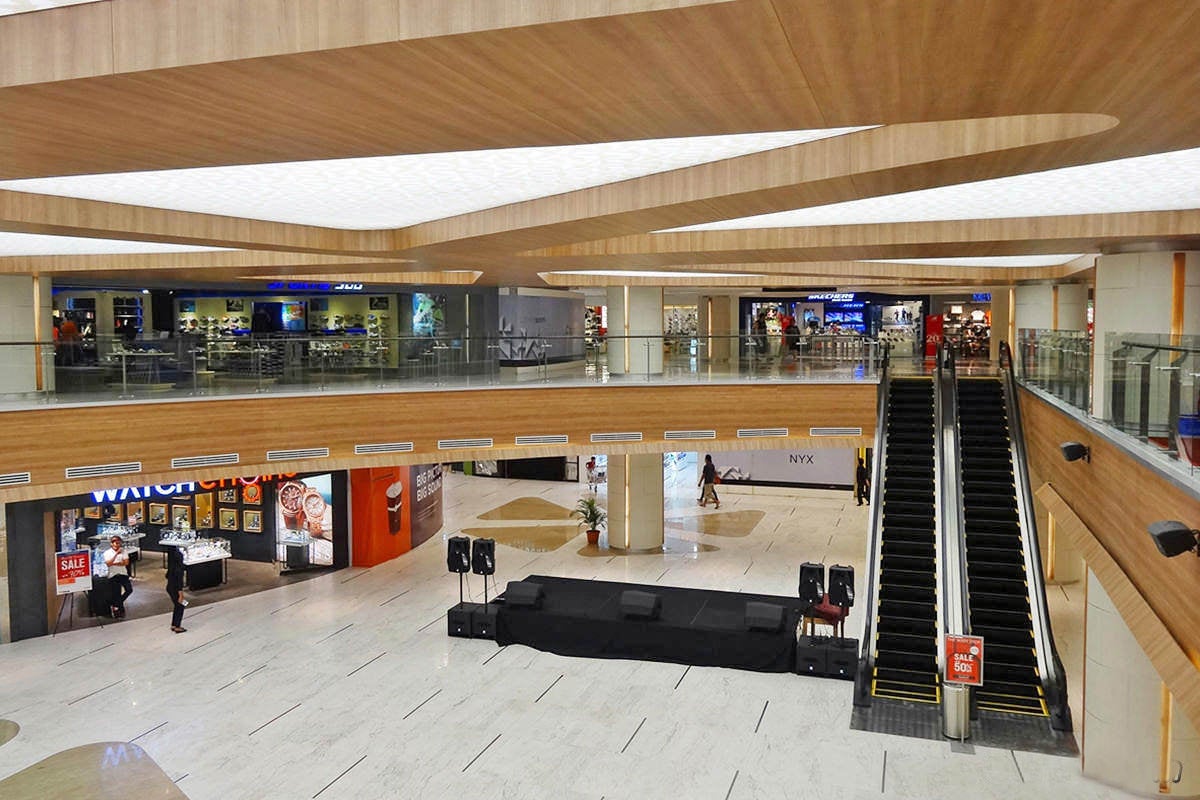 Lippo Mall Kuta features over 100 international brands offering fashion, lifestyle, dining and entertainment. Inside is a beautifully laid out atrium with tenants comprising international fashion brands. There's a unique 'sunken plaza' down a few flights of stairs, where you can enjoy a rich dining experience with many choices of cuisine from different restaurant tenants – usually with live music performances on weekends.
There is also a Hypermart department store where you can source all your groceries and daily necessities or you can shop for souvenirs from the selection of art items and handicrafts available. The mall is only minutes away from the Ngurah Rai International Airport in Tuban.
地點: Jalan Kartika Plaza, Kuta, Badung, Bali 80361, Indonesia
開放時間: Daily from 10 am to 10 pm
電話: +62 (0)361 8978000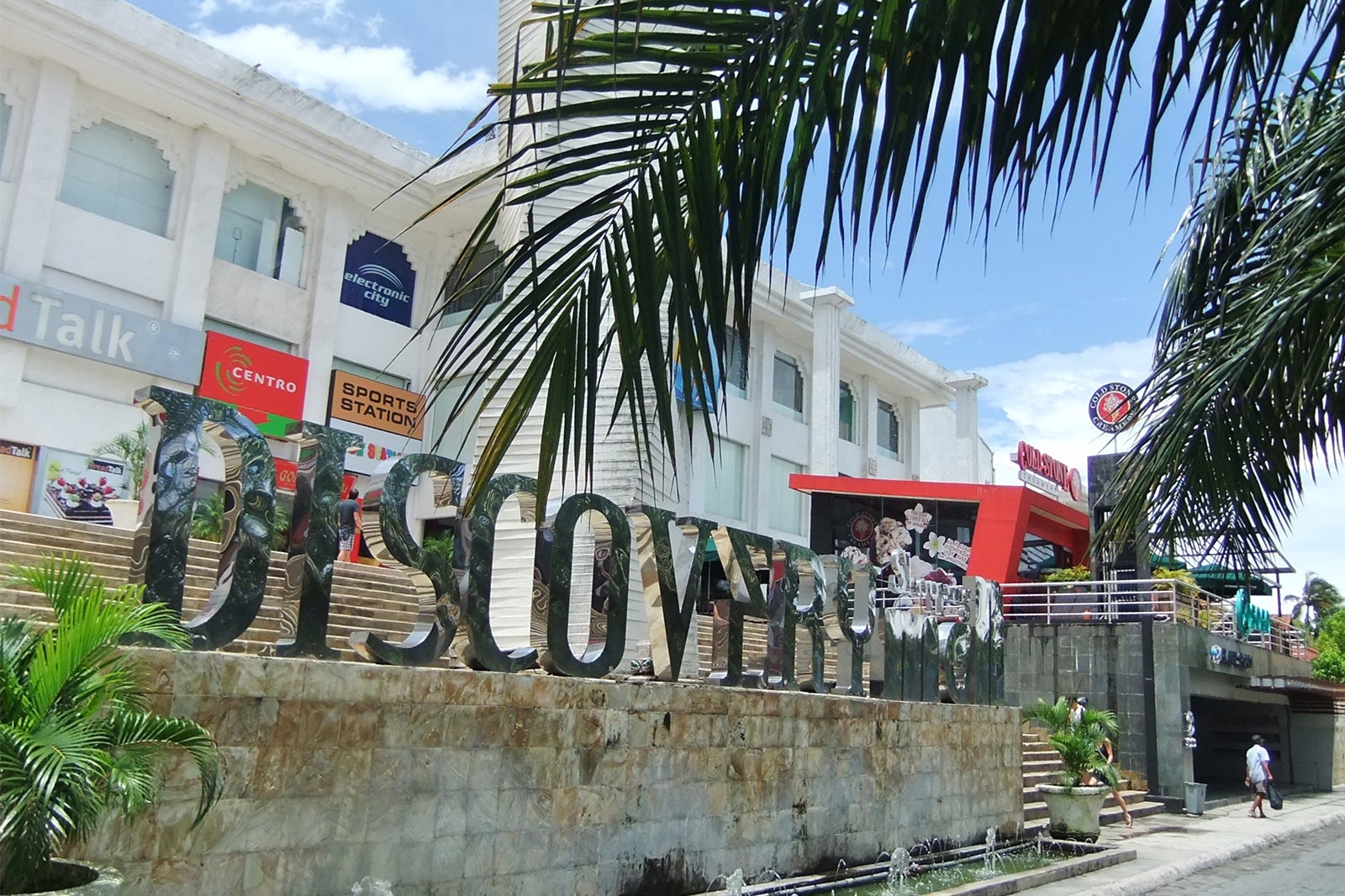 Discovery Shopping Mall is one of the largest malls in Kuta. It's located on Jalan Kartika Plaza, one of Kuta's main streets, and features a beachside location with an amphitheatre overlooking Kuta's surf and sunsets. The mall has 3 levels housing numerous fashion and lifestyle outlets from national and international brands, together with various restaurants and fast food outlets offering an eclectic choice of dishes.
Department stores include Sogo and Centro and there's Batik Keris where you can find quality Indonesian batik shirts. Other outlets feature brands from Polo, Surfer Girl, Osh Kosh and Quiksilver, among many others. The amphitheatre often holds cultural shows, weather permitting.
Read more
地點: Jalan Kartika Plaza, Kuta, Badung, Bali 80361, Indonesia
開放時間: Monday–Friday from 10 am to 10 pm, Saturday–Sunday from 10 am to 10.30 pm
電話: +62 (0)361 755522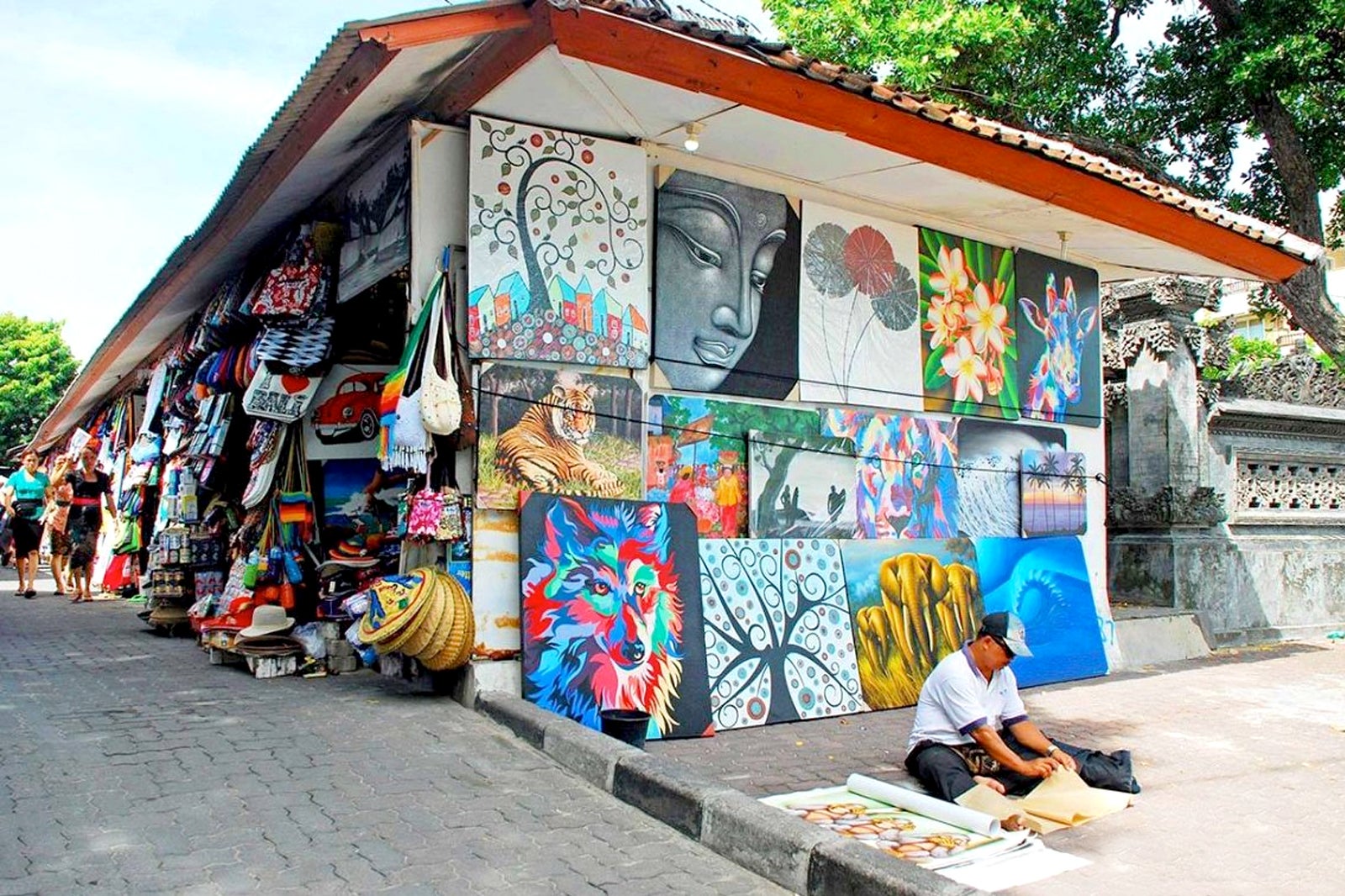 Kuta Art Market is a small beachside bazaar-like complex where you can find unique Bali souvenirs and handicrafts. The market is also where you can put your bargaining skills to the test. It's a great shopping spot that's a short stroll from the Kuta beach footpaths.
Locally referred to as Pasar Seni Desa Adat Kuta (meaning 'the Art Market of the Kuta Traditional Village'), the shopping place comprises 6 main shophouses and a long building with many different stalls. The shops sell a wide range of typical Bali souvenirs such as surfboard fridge magnets, keychains, beer holders, sandals, Bali print T-shirts and colourful sarongs and fabrics.
Read more
地點: Jalan Bakung Sari, Kuta, Badung, Bali 80361, Indonesia
開放時間: Daily from 8 am to 10 pm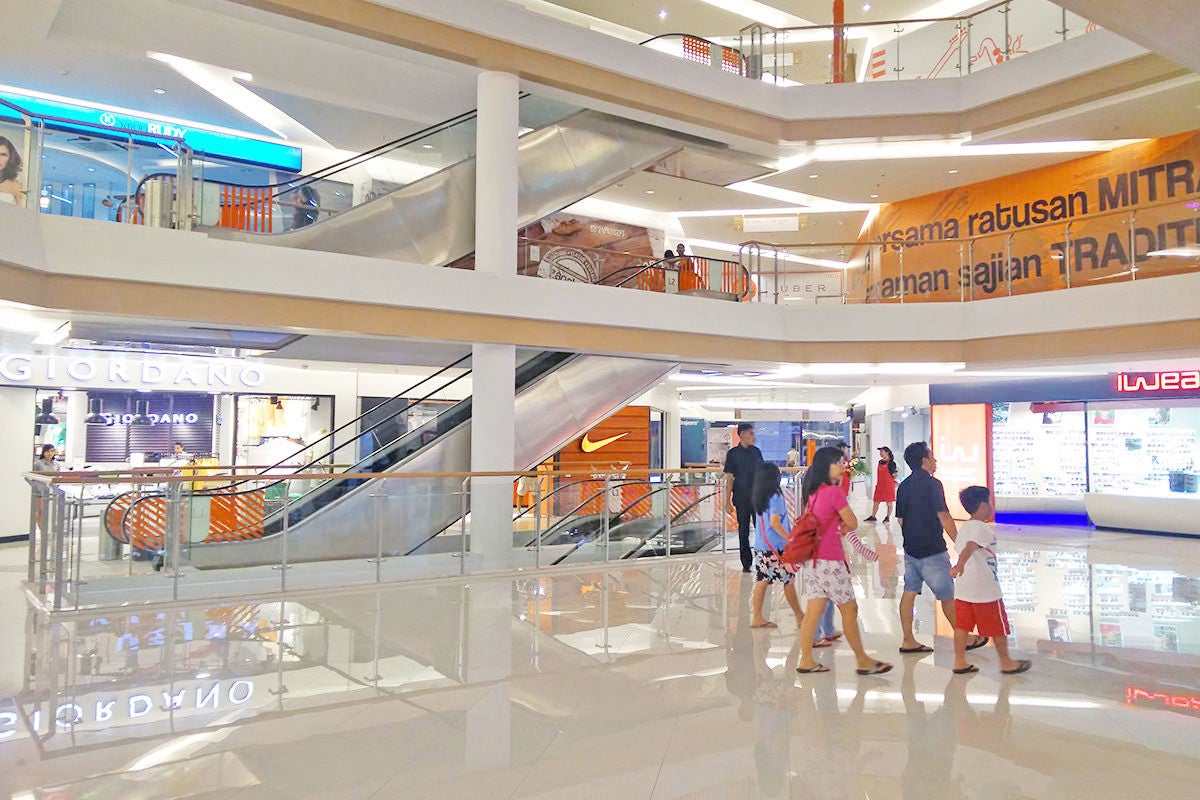 Park 23 Mall flanks Circus Waterpark in Tuban and offers a mix between dining and retail options. You'll find a compact but freeform layout inside with international fashion, sport and surfing labels such as Nike, Oakley, Giordano and Hush Puppies available.
The second level hall is a multifunctional entertainment space that features regular shows that mostly brings a youthful crowd. The weekly agenda includes, among others, breakdance competitions, special sales and bazaars, as well as mini-concerts featuring local bands as well as niche, hobbyist and art exhibitions. You can also find a food court, a game arcade and a cinema here.
Read more
地點: Jalan Kediri, Tuban, Kuta, Badung, Bali 80361, Indonesia
開放時間: Daily from 10 am to 10 pm
電話: +62 (0)361 4712323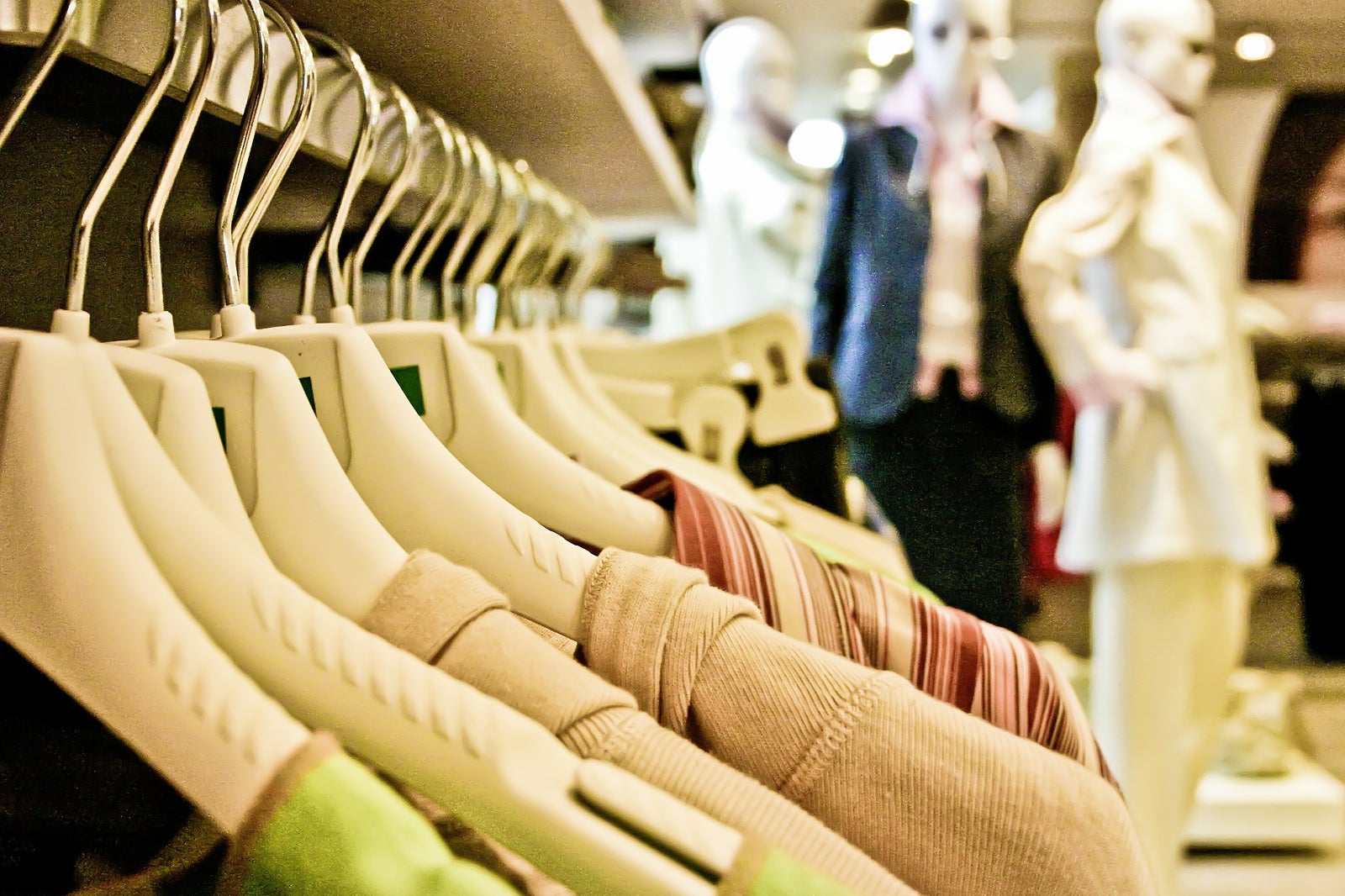 Bali Brasco is a 1-stop shopping and leisure square on Kuta's Sunset Road. It features a main fashion department filled with global products for men, women and kids, as well as a full-fledged spa and a dining outlet.
The store is popular among locals as a source of cut-price brand items. Inside, you can find souvenir clothing such as Bali print T-shirts and apparel in various shapes and sizes. Though famous designer labels adorn the displays which are mostly top-quality pieces bearing genuine tags, there are also plenty of knock-off items.
地點: Jalan Sunset Road No.BB 8, Legian, Kuta, Badung, Bali 80361, Indonesia
開放時間: Daily from 9 am to 10 pm
電話: +62 (0)361 8947552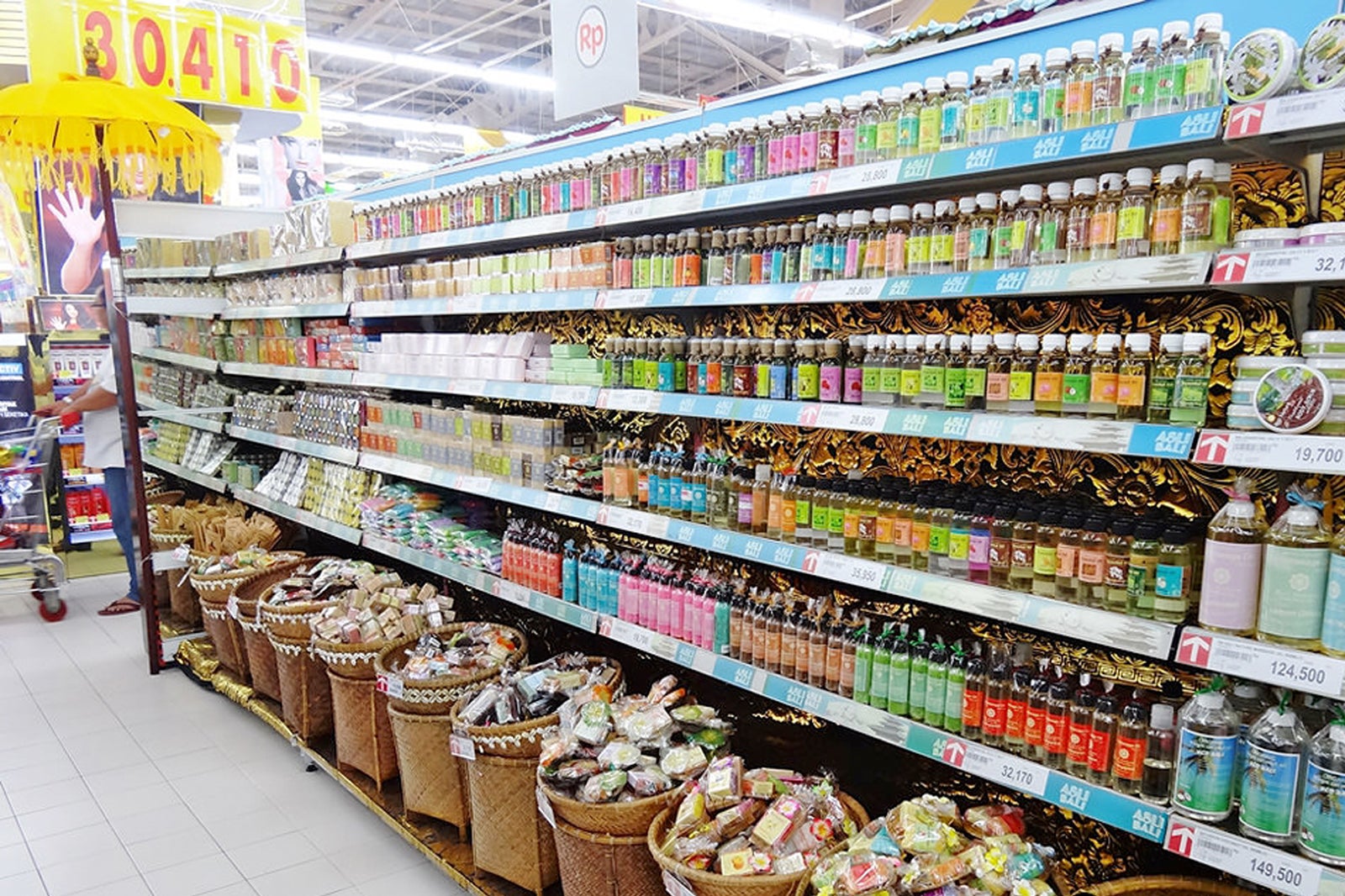 Transmart Carrefour, otherwise known as Carrefour Plaza Kuta, has 4 levels offering everything you'll likely need during your holiday in Bali. International franchise fast food outlets dot the ground level while the upper floors feature a games arcade, a food court and the Carrefour hypermarket.
A local camera and electronics retailer, a national shoe store chain, an Apple dealer and food vendors selling traditional Balinese cakes and snacks are among the variety of tenants that you can find here.
Read more
地點: Sunset Road Building, Jalan Sunset Road, Pemogan, Denpasar, Badung, Bali 80221, Indonesia
開放時間: Daily from 8 am to 10 pm
電話: +62 (0)822 0825 5125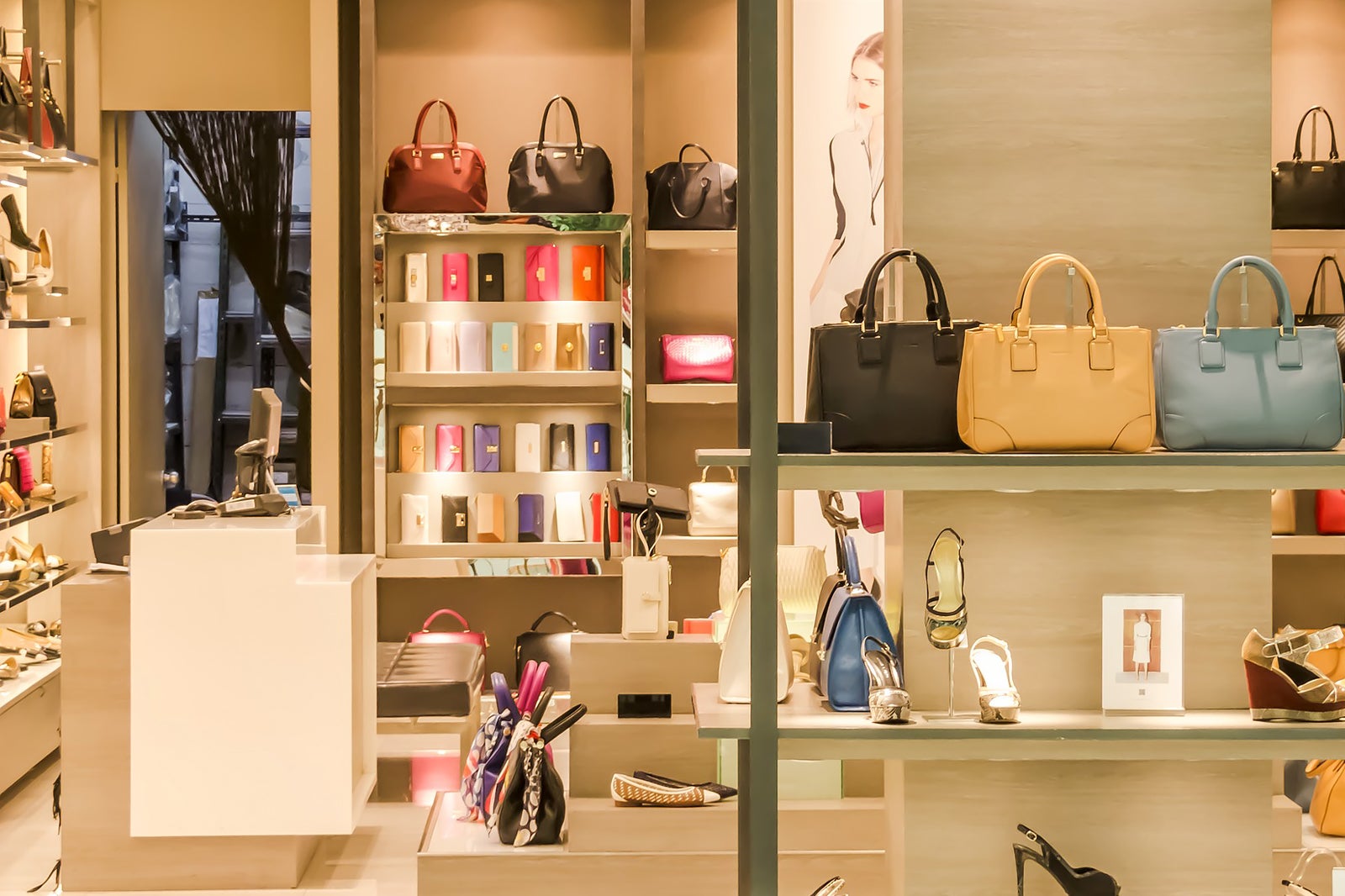 T Galleria by DFS, Bali brings an exciting and luxurious retail environment to a downtown location for fashion, beauty, fine jewellery and drinks. The duty-free shopping spot presents some of the world's most famous brands, such as Cartier, Chanel, Gucci, Louis Vuitton and Tiffany, as well as emerging brands like Bottega Veneta, Pucci and Valentino.
If you need assistance, there are multilingual staff on standby who can help you look for that special item you're looking for. The DFS is located in the same complex as the Mal Bali Galeria, where you can find a hypermarket and a mid-range department store for fashion and accessories.
地點: Jalan By Pass Ngurah Rai, Kuta, Badung, Bali 80361, Indonesia
開放時間: Daily from 10 am to 10 pm
電話: +62 (0)361 758875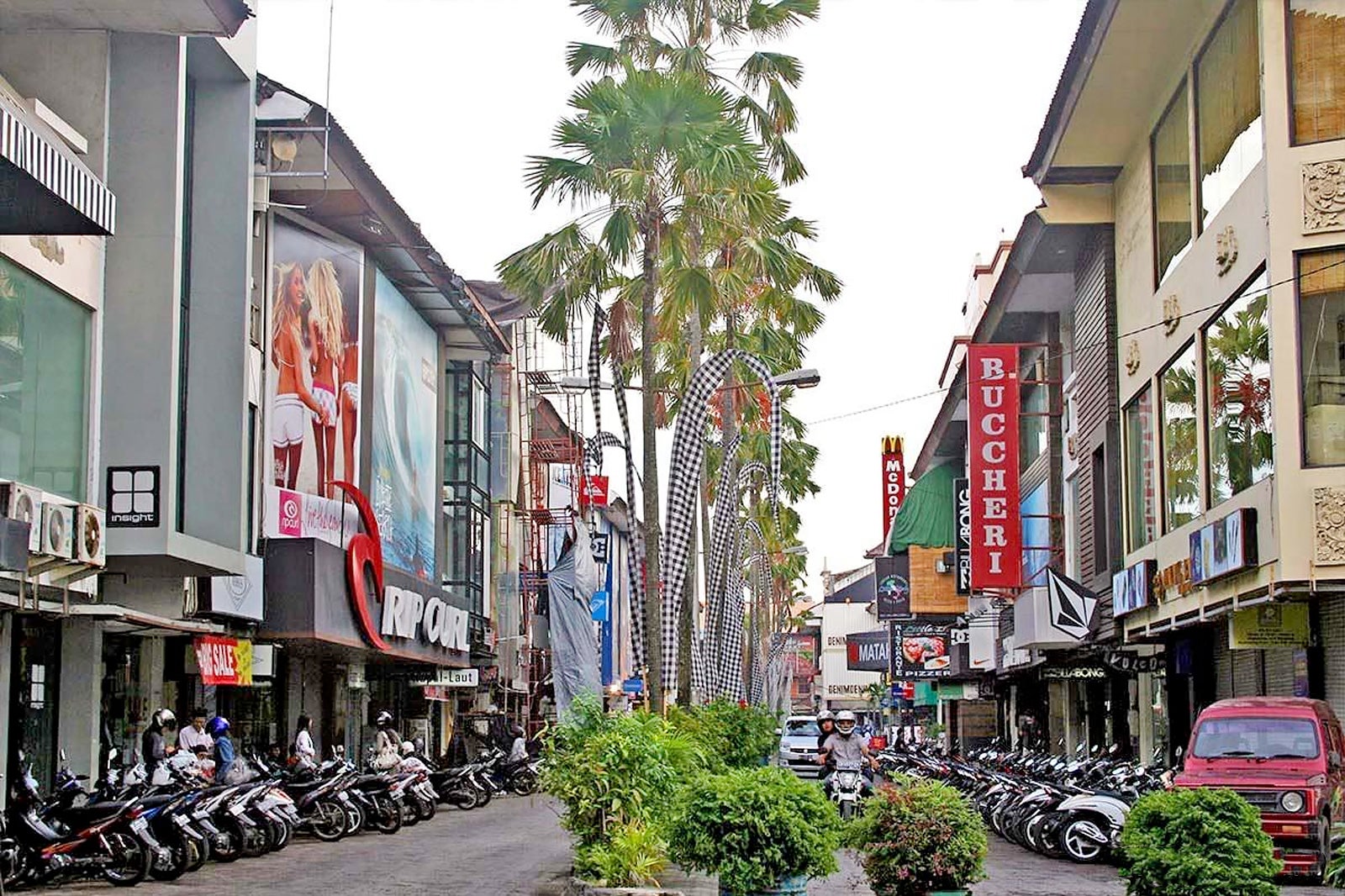 Kuta Square is a shopping boulevard that flanks the Kuta Art Market and is about 50 metres from Kuta Beach. The square features a wide variety of tenants on both sides of the short and narrow road, mostly comprising boutique stores and brand outlets of internationally recognised names in surfwear and fashion.
Fashion outlets include Billabong, Quiksilver, Hurley, Giordano, Reebok, Nike, Levi's, and well-known local brands such as Milo's and Animale. There are a few dining spots including local restaurant chains and international fast-food franchises, as well.
Read more
地點: Jalan Tegal Wangi No.27D, Kuta, Badung, Bali 80361, Indonesia
開放時間: Daily from 10 am to 11 pm
11
Poppies Lane II Art Shops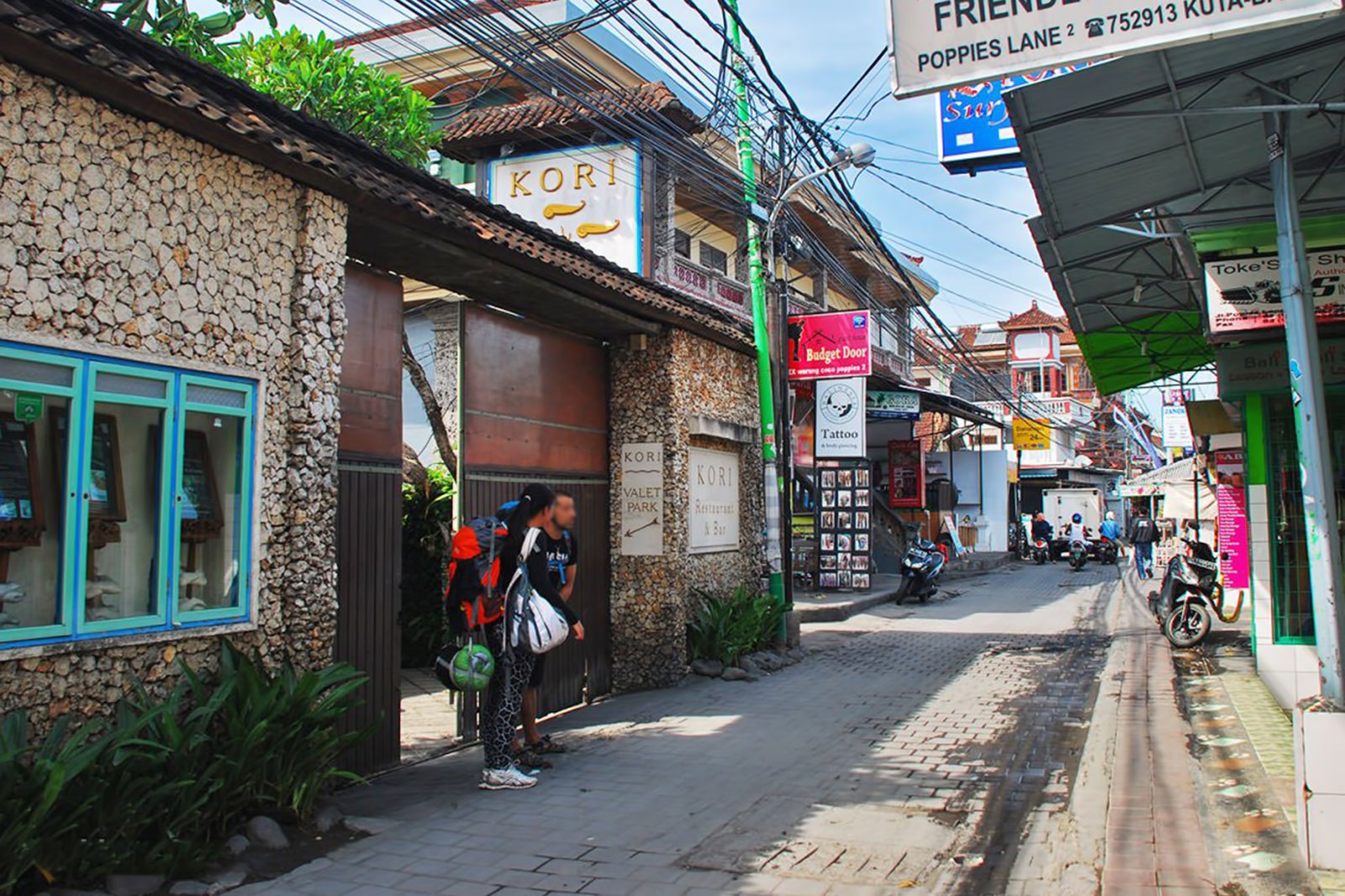 The line of art shops along the first 100 metres of Poppies Lane II slightly resembles the shopping scenes of Kuta Art Market. Here you can try your luck on a good bargain over anything from Bintang singlets and coasters, paintings and lighters to bead bracelets and bumper stickers.
A few of the items sold by the local shops bear fixed prices but you can always customarily bargain at half (or more) of the initially offered price. Most of the shops open from 8pm until late.
地點: Jalan Poppies II, Kuta, Badung, Bali 80361, Indonesia
Agung Bali Oleh-Oleh Khas Bali, or 'Agung Bali' for short, is one of the notable Bali souvenir and gift shops that line the Sunset Road in Kuta. Agung Bali features spacious shopping interiors and restful corners with a dedicated massage and relaxation facility, all under 1 roof. The front of the shopping place also boasts ample parking spaces.
Agung Bali offers a broad range of products from typical Balinese snacks, handicrafts, clothes, bedcovers and linens to accessories, bags, silver jewellery, carvings, weavings, arts and paintings, and much more. Its special signature products include the variety of T-shirt designs and Bali cartoon prints that it manufactures. You can find another Agung Bali outlet on Jalan Raya Kuta.
地點: Jalan Sunset Road No.18, Kuta, Badung, Bali 80361, Indonesia
電話: +62 (0)361 765599
13
Krisna Oleh-Oleh Khas Bali
Krisna Oleh-Oleh Khas Bali has several branches of its souvenir and gift shops. The shop on Jalan Sunset Road in Kuta is also referred to as Krisna 3 or simply Krisna Sunset Road. The branch is one of the largest Krisna outlets and has gained popularity among local shoppers as well as international visitors looking for unique gifts.
Inside, spacious shopping sections and a cosy lobby provides a high level of convenience for shoppers. The goods on display include signature Krisna printed 'VIP' shirts and T-shirts, snacks, spa products, handicrafts, keychains, accessories and décor items, bags and purses, sandals, unique tableware, beachwear and traditional fabrics.
地點: Jalan Sunset Road No.88, Kuta, Badung, Bali 80361, Indonesia
開放時間: Daily from 8 am to 10 pm
電話: +62 (0)361 750031
14
Lippo Plaza Sunset Bali
Lippo Plaza Sunset Bali offers a mix of shopping and casual dining on Kuta's end of Sunset Road. The mall adjoins Siloam Hospital Bali, owned by the same national company. The 3-storey plaza houses a large gym, an electronics store, several restaurants and cafés, and a supermarket.
The variety of shops at the mall attracts a steady flow of customers, comprising a good mix of locals and foreigners, as well as office staff on lunch breaks. It also serves as an after-hours meet-up place for staff from workplaces around Kuta.
地點: Jalan Sunset Road, Kuta, Badung, Bali 80361, Indonesia
開放時間: Daily from 10 am to 10 pm
電話: +62 (0)361 768514
Rip Curl Sunset Road is the flagship store of the well-known surfwear brand from Down Under. The store is hard to miss along your way south on Kuta's end of Sunset Road – distinguishable with the large stylised 'R' of the Rip Curl logo.
Rip Curl has been a market leader in wetsuits and surfboards for decades. Many surfers on trips to Bali drop by the flagship store for Rip Curl's latest line of surfwear, swimwear, bikinis, flip flops and surfboards.
地點: Jalan Sunset Road No.69, Kuta, Badung, Bali 80361, Indonesia
開放時間: Daily from 9 am to 9 pm
電話: +62 (0)361 754455