10 Natural Wonders in Bali
A Bali Bucket List for Nature Lovers
Bali's great attractions are a fine blend of natural wonders, ranging from highlands with active volcanoes to flowing waterfalls, peaceful lakes and forested mountains. Set in harmony with the environment are centuries-old manmade marvels, from vast expanses of flowing green rice fields to majestic temples. And there's more than meets the eye under the surface, with its collection of coral gardens and rich marine biodiversity.
Bali's packed with great natural attractions that you might not be able to discover in just a single visit. Here's a compilation of Bali's best natural wonders. Consider it a bucket list for nature lovers. Don't worry if you could only visit a few on your last visit – make this a checklist for your next!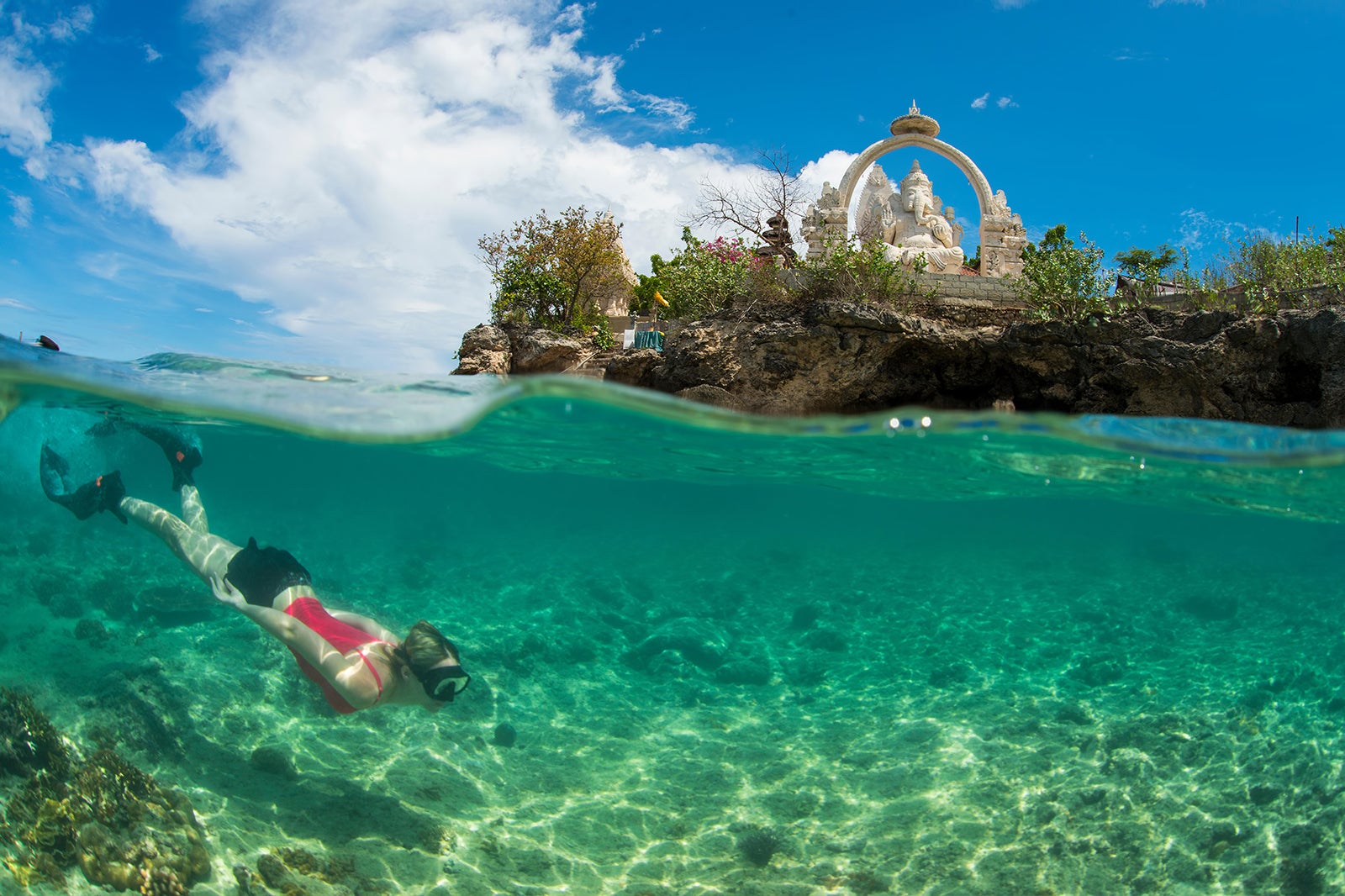 Menjangan Island and West Bali National Park
You can find Bali's national park in the north-western part of the island. It's a densely forested area that spans 19,000 hectares and was the original endemic habitat of the Bali myna, also known as the Bali starling. Some hotels in the area – such as The Menjangan and Naya Gawana Resort & Spa – offer nature tours to the park as part of their guests' experiences.
The inner areas of the park comprise savannahs and rainforests while mangrove swamps border the northern coasts. Offshore, there's Menjangan Island which has pristine coral reefs that make it one of Bali's best snorkelling sites.
地點: Jembrana, Bali 82252, Indonesia
Most of Ubud is made up of cool highlands, with natural scenes of green valleys and rivers filled with flora and fauna. Scenic river valleys in and around the Ubud area include the Petanu, Campuhan and Ayung. Ayung also happens to be one of Bali's premier whitewater rafting rivers. It allows you to experience Bali's nature from up close with sightings of exotic birds and local wildlife on adventure and sightseeing tours.
The Campuhan watercourse is actually the confluence of 2 smaller rivers and the Campuhan Ridge features a savannah with a quiet scenic path. It's easily one of the must-visit places nature lovers in Ubud.
地點: Ubud, Gianyar, Bali 80571, Indonesia
相片由 Fabio Achilli 提供 (CC BY 2.0) 經修改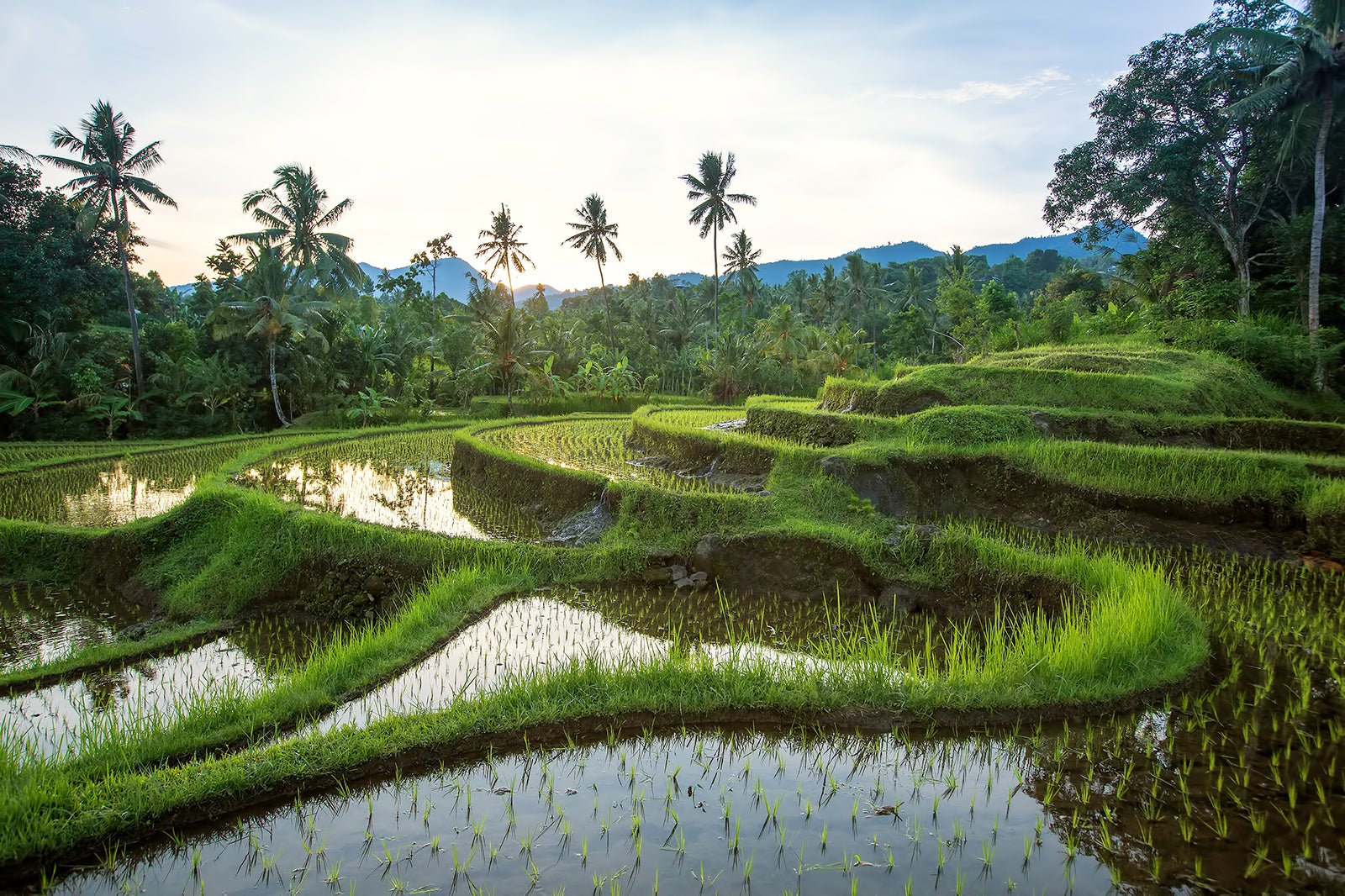 The regency of Tabanan in Bali's mid-west is one of the island's greenest areas, with natural forests bordering the lush highlands and the West Bali National Park. Generally known as the island's major rice-producing region, there's one specific area in Tabanan, known as Jatiluwih in the village of Wangaya, that's famous for offering vast expanses of manmade wonders: rice fields.
The site covers over 600 hectares and was once a UNESCO Cultural Heritage site candidate. The flowing green hillsides with Batukaru Mountain looming in the background are a truly remarkable sight. You can take in the view over coffee and snacks from the many small restaurants run by locals.
地點: Jalan Jatiluwih, Penebel, Tabanan, Bali 82152, Indonesia
開放時間: Daily from 8.30am to 6pm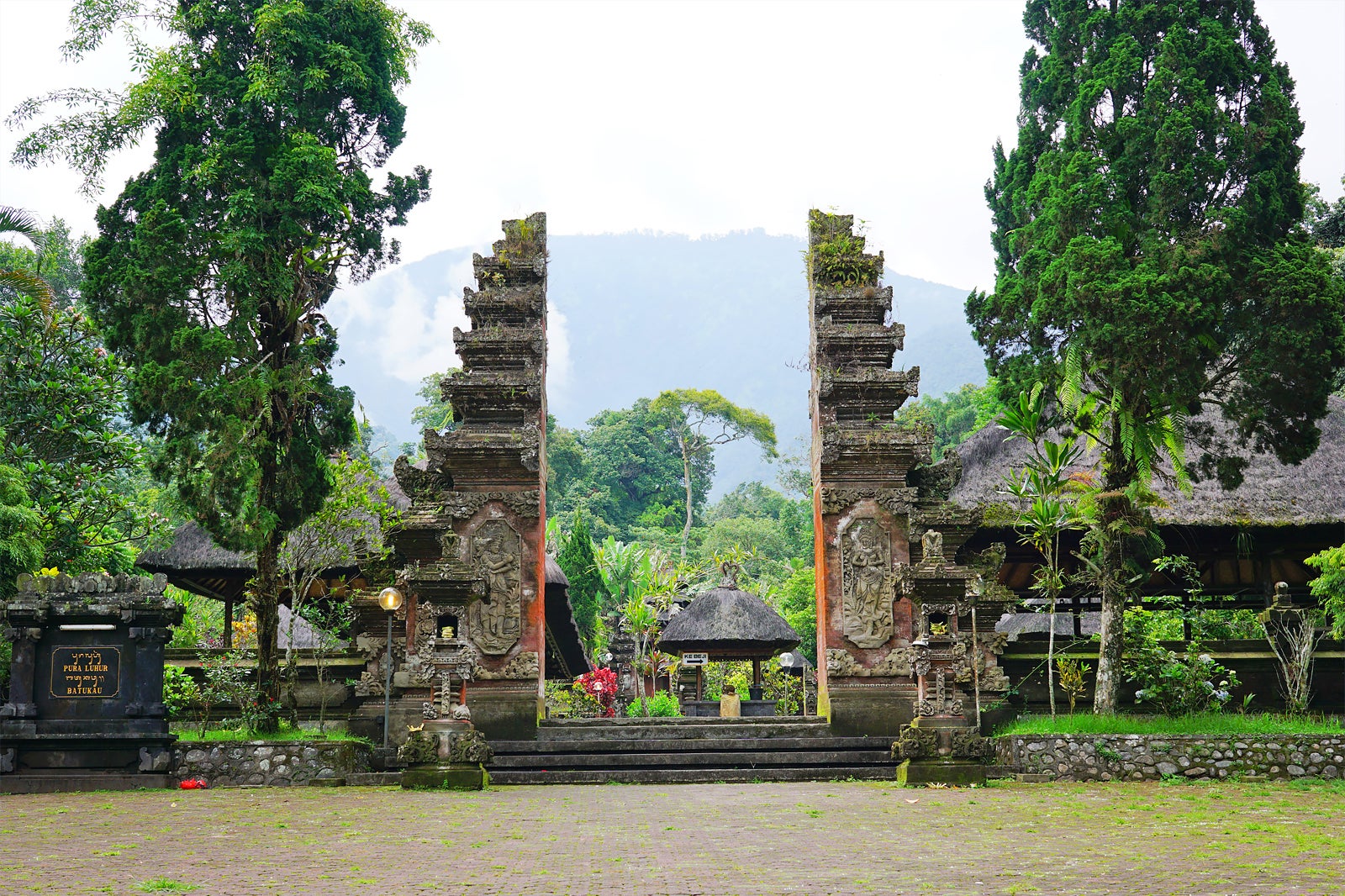 Batukaru Temple and mountain
A few kilometres up from the popular Jatiluwih rice fields in Bali's central-west is the majestic temple complex of Batukaru. Batukaru is highly regarded by Balinese Hindus as one of the island's key mountain temples. All around the complex, you can find cool tropical forests, which make it a great sightseeing stopover for a mix of culture, history and nature.
A holy water source within the temple is fed by natural springs, and its multitude of shrines with tiered roofs and ancient sculptures covered in green moss make it a truly exotic sight to behold. The adjacent forest features a nature trek that climbers can only go on with an official permit.
地點: Jalan Pura Batukaru, Penebel Village, Tabanan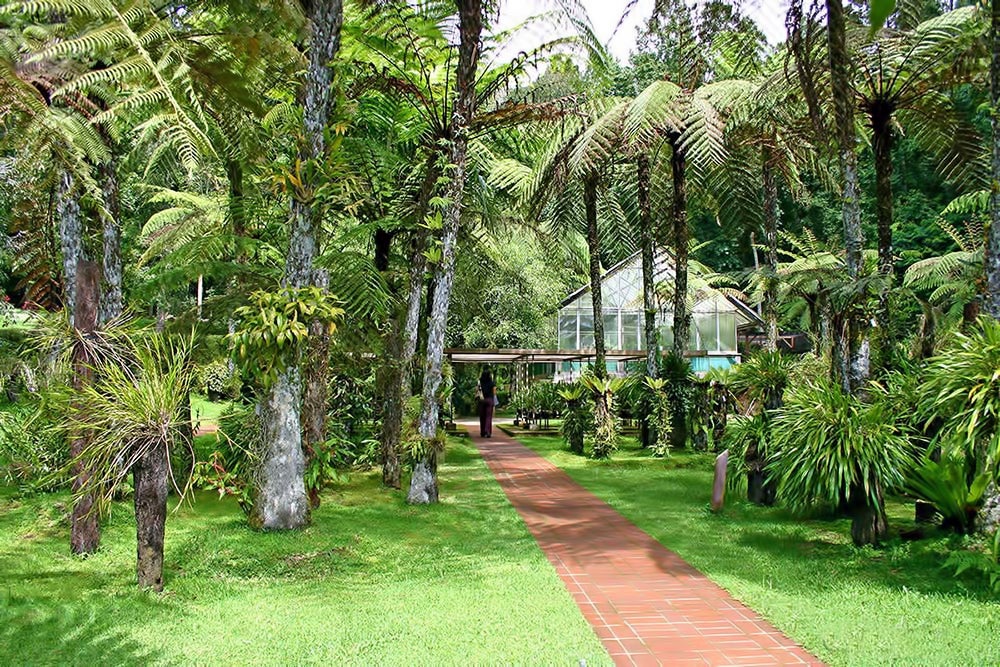 Bedugul and Bali Botanic Gardens
Beratan is one of Bali's 3 mountain lakes, famous for its iconic lakeside temple, known as Ulun Danu Beratan. The highland and lakeside area is great for photo opportunities. The lake itself offers water sports action, too. The other 2 lakes – Buyan and Tamblingan – are surrounded by dense forests and feature campsites and nature treks.
Another must-see in the Bedugul region is the Bali Botanic Gardens. It's popular among visitors looking for great scenery, with vast collections of tropical flower nurseries and orchards. The gardens are also home to the Bali Treetop Adventure Park, which offers active fun for the whole family.
地點: Candikuning, Baturiti, Tabanan, Bali 82191, Indonesia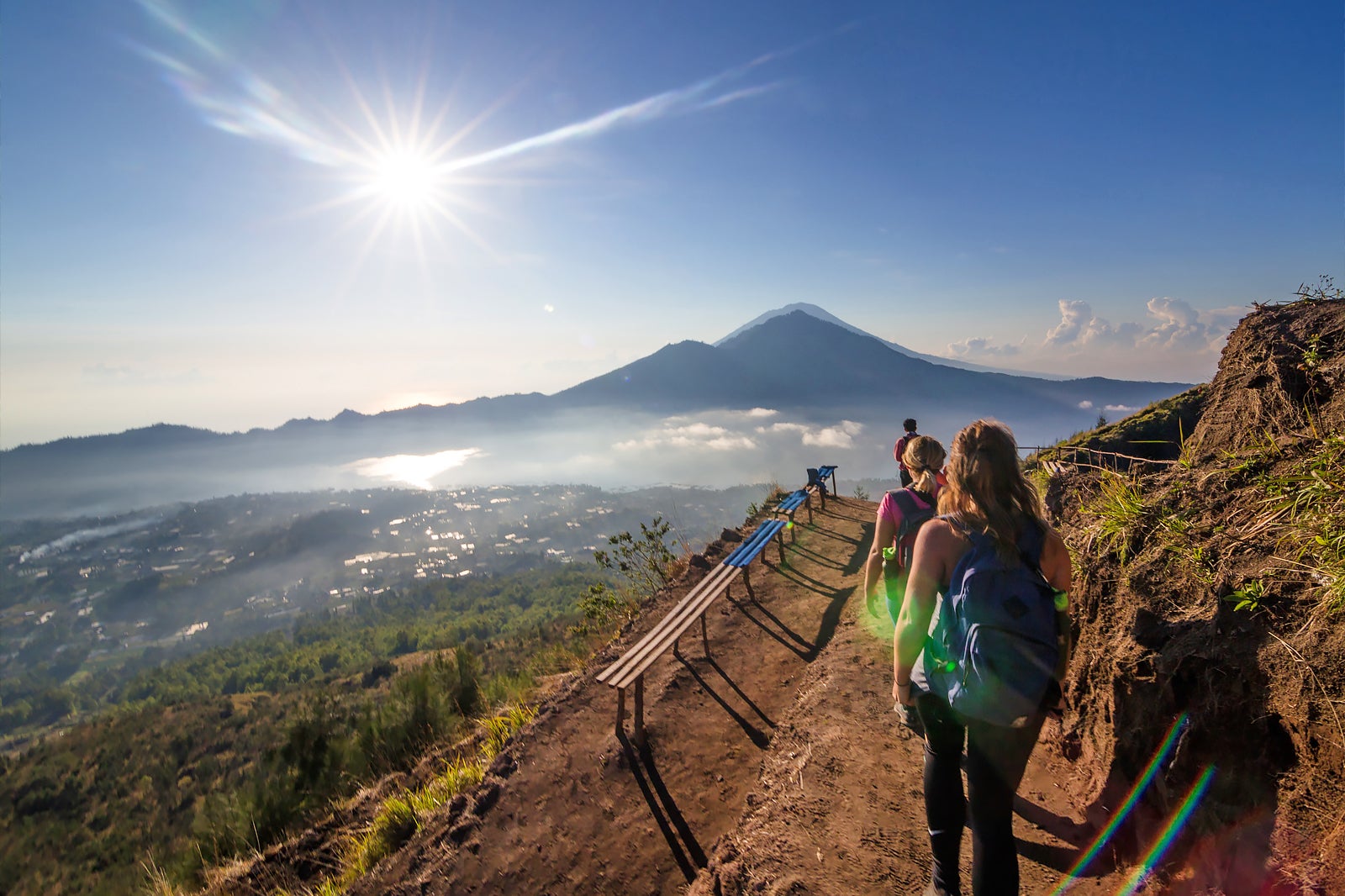 Kintamani and Mount Batur
As one of the best panoramic mountain viewpoints on the island, the highland village of Kintamani promises great views over the active Batur volcano and its magnificent caldera lake. Head to the ridge of Penelokan for a different angle. The vastness of the range, with patches of dark volcanic ash and starkly verdant green forests on its hillsides, is as dramatic as it gets.
Dotted around the area are the lake shores of Toya Bungkah, the Batur Temple, and a collection of small resorts with hot springs and great views. Kintamani also has a good collection of restaurants where you can enjoy traditional Indonesian and Balinese cuisines with views of the caldera.
地點: Kintamani, Bangli, Bali, Indonesia
Lempuyang Temple and mountain
Go on a 'pilgrimage' to East Bali's Lempuyang Temple, named after the mountain on which it is located. The temple sits at the peak of the forested mountain inhabited by hordes of timid grey long-tailed macaques. The climb is for the fit, as you need to go up 1,700 steep steps to get to the top.
The higher you get, the better the views, as you enjoy panoramas across the green forested slopes and neighbouring Mount Agung, Bali's highest mountain. The prize view is found at the temple at its peak, with the ocean in the distance. You'll also encounter exotic bird sightings along the climb.
地點: Jalan Pura Telaga Mas Lempuyang, Tri Buana, Abang, Karangasem, Bali 80852, Indonesia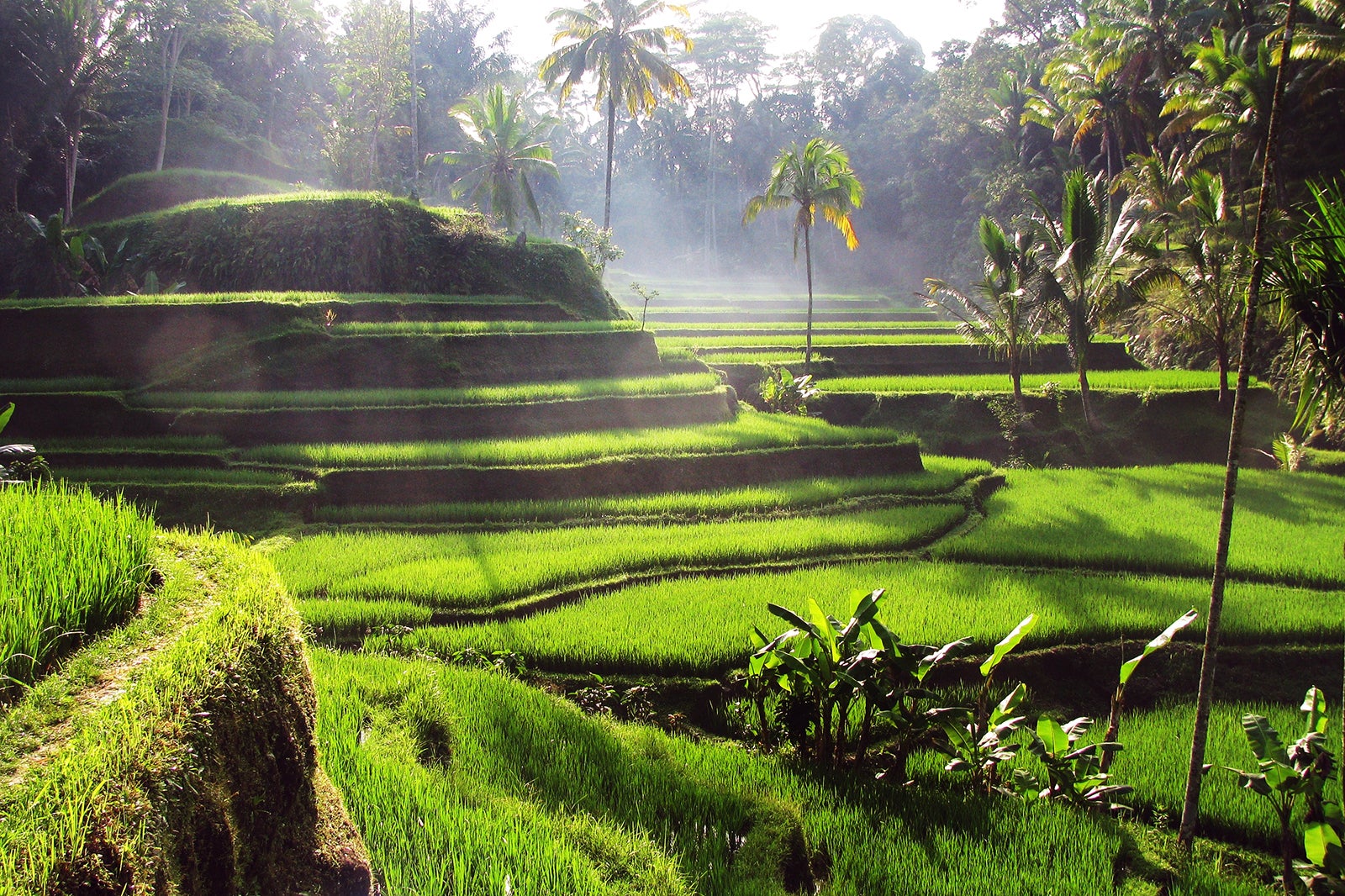 Another highlight of Ubud is the viewpoint at the traditional craftsmen's village of Tegallalang, some 10 km north from the Ubud town hub. Lined with multiple local art shops and cafés and restaurants that make good use of the view for their dining guests, the beautiful green rice terraces adorn the hillsides of the valley and are visible from some parts of the road.
Both sunrise and sunset can be dramatic here. Near harvest time, the rice terraces of Tegallalang tend to put on a beautiful glimmer of green. After harvest, it's a radiant yellowish gold. You can even take the path down to the paddies and explore the valley.
Read more
地點: Jalan Raya Tegallalang, Tegallalang, Gianyar, Bali 80561, Indonesia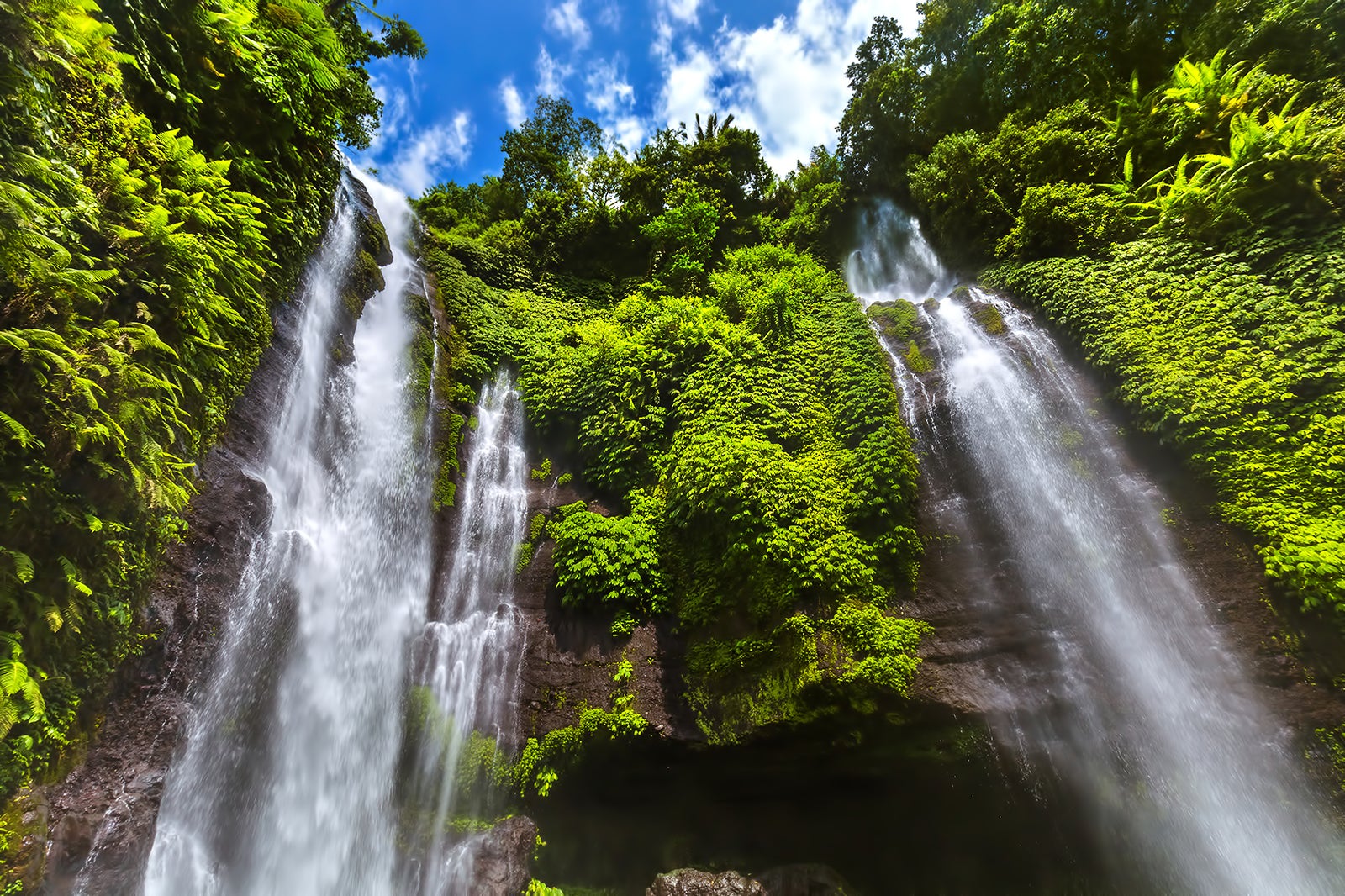 Bali's waterfalls and springs
Many of Bali's finest waterfalls are particularly remote, surrounded by the dense jungles of the island. Their far-flung locations simply add to the sense of adventure. Among the few that are worth mentioning are the waterfalls of Gitgit and Singsing and the cool springs of Yeh Sanih in North Bali. In Bali's central west, there's the Blahmantung falls in the Tabanan regency.
Most waterfalls and springs in Bali are set against dense foliage, and sightings of exotic birds and wild orchids are commonplace. The surrounding neighbourhood of these falls mostly feature lush orchards and local fruit plantations – great added features to your excursions.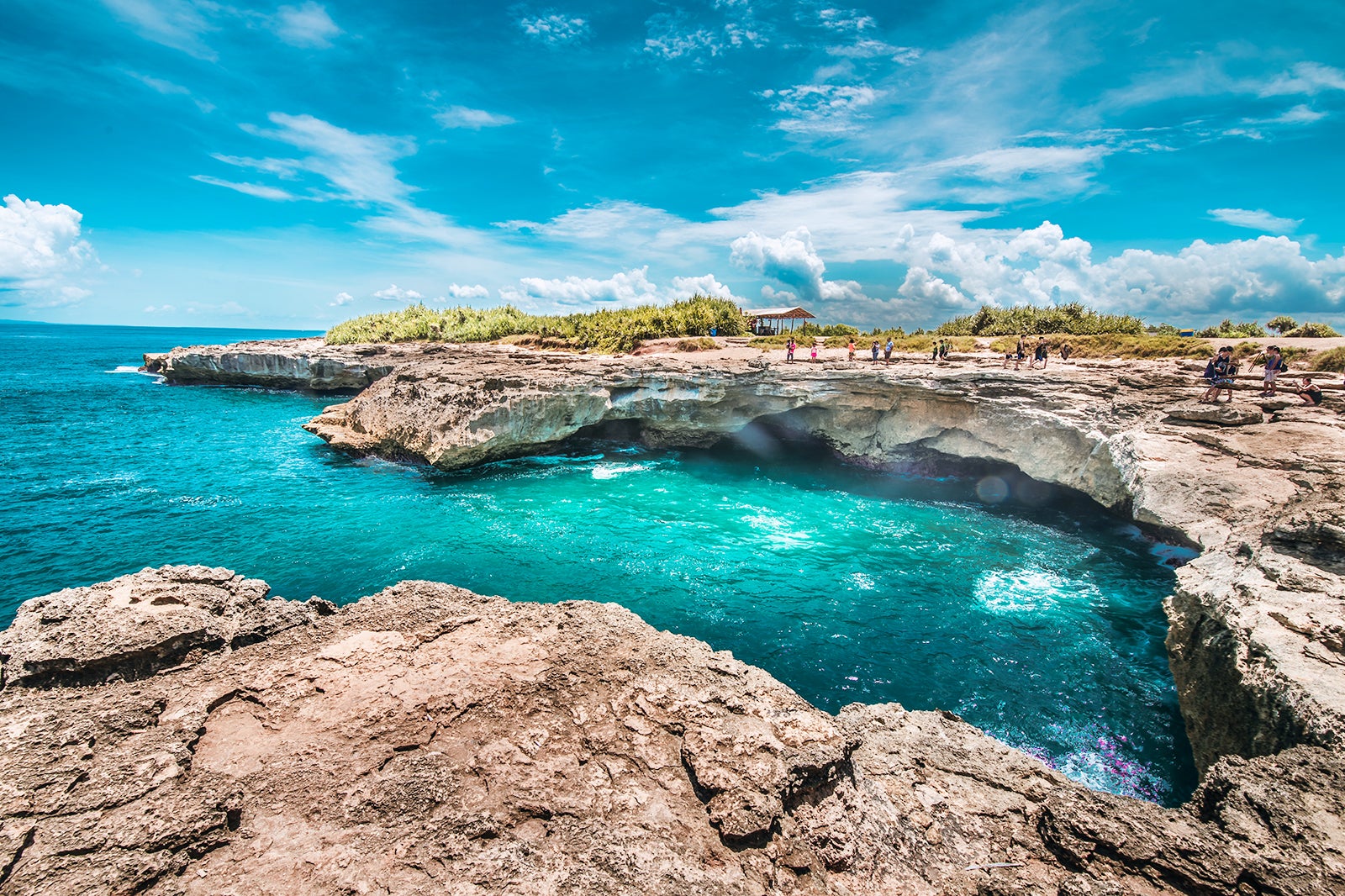 For a great offshore experience and to discover great underwater beauty, Nusa Lembongan features crystal-clear waters that are superb for snorkelling and diving. Lembongan has a collection of great snorkelling sites, such as Crystal Bay, Manta Point and Toya Pakeh, where sunfish, mantas and sea turtles have become common sightings.
If you're a nature lover but don't dive, you can still get the opportunity to experience the coral gardens teeming with tropical fish through 'marine walk' tours as well as submarine safari adventures that are part of fun cruises. Nusa Lembongan is connected to its sister island, Nusa Ceningan, by a yellow bridge that stretches over a narrow strait.
地點: Nusa Lembongan, Klungkung, Bali 80771, Indonesia