10 Things to Do in Fiji
What is Fiji Most Famous For?
Fiji is famed for its intense tropical beauty and it should come as no surprise that many people spend most of their time here on and around the beach. While there are plenty of stunning shores to explore and no fewer than 333 islands, those of you who can bear to tear yourselves away from your hammocks will discover some unique and interesting cultural attractions.
Many of the top things to do in Fiji that aren't the beach revolve around the indigenous Fijians and the Indo-Fijian community. You should certainly spend some time discovering the ancient sights and delving into Fiji's past on the main island of Viti Levu or experiencing a taste of island life as you explore the region's volcanic landscapes, lush jungles and traditional villages.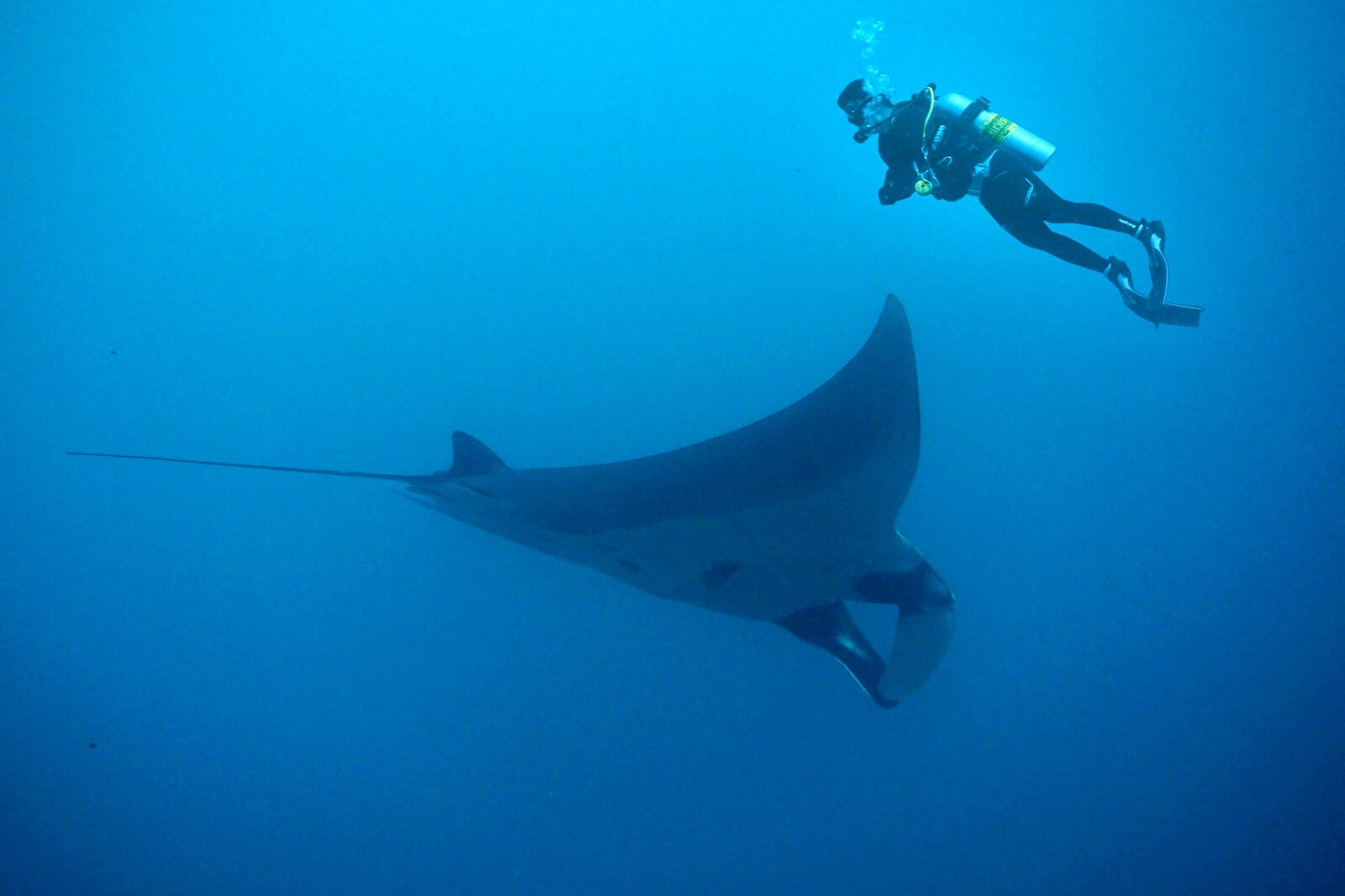 Scuba dive with the manta rays
Enjoy the amazing underwater beauty
The South Pacific Ocean that cradles Fiji's islands is teemed with marine life and the clear water makes it ideal for diving and snorkelling. You'll be treated to views of colourful corals and shoals of exotic fish as you explore this watery wonderland, either on a trip out to sea or even straight off the shores of some islands.
The majority of people who come to Fiji to dive, whether novices or seasoned pros, are looking for the chance to swim alongside manta rays in their natural environment. These rare and graceful giants of the ocean can only be found in certain parts of the world, so it's an opportunity not to be missed. One of the best and most reliable places to see them is the narrow channel between Nanuya Balavu and Drawaqa islands, off the aptly named Manta Ray Beach.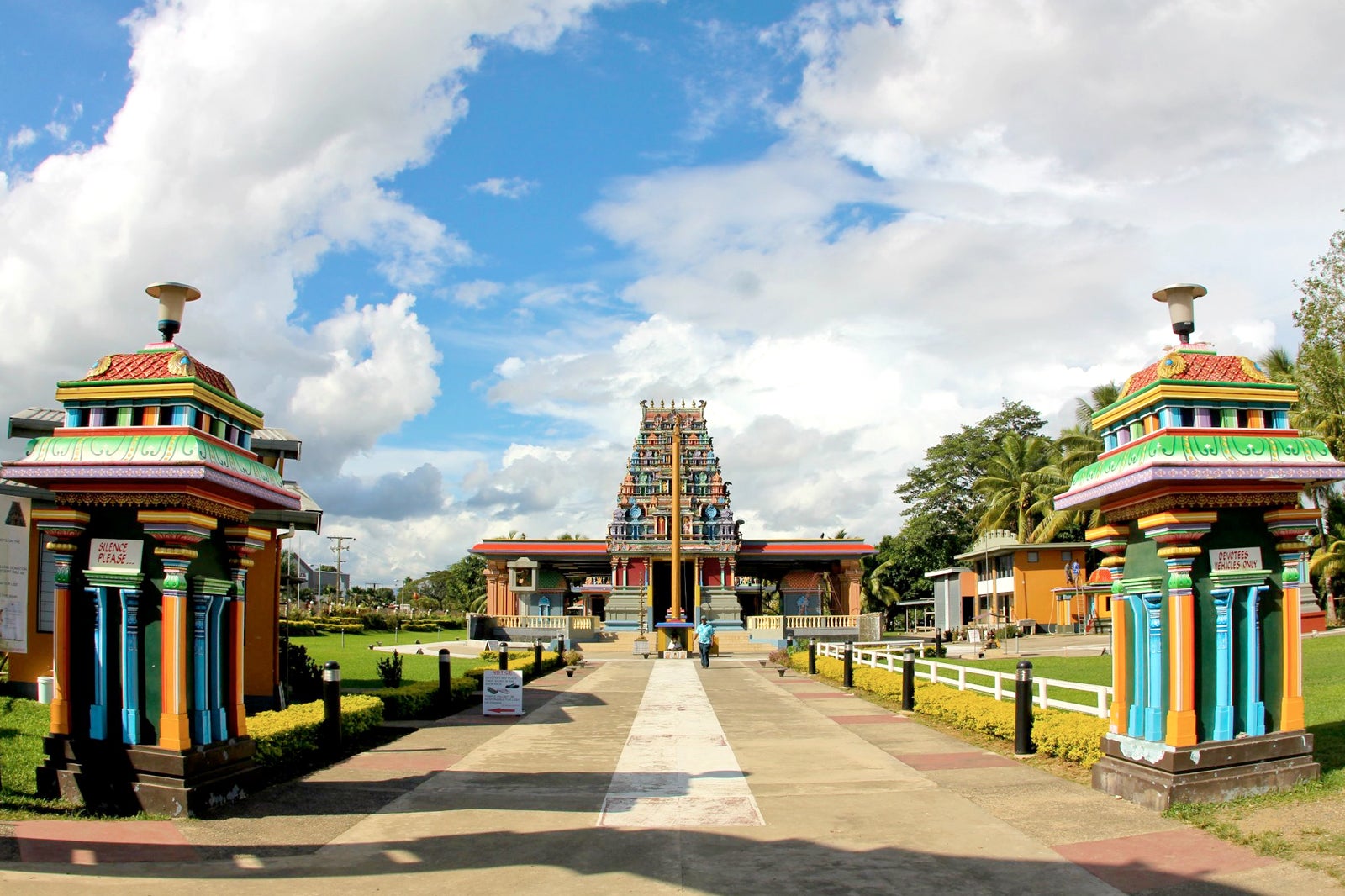 Must-See: Sri Siva Subramaniya Swami Temple
A unique Hindu temple in the heart of Nadi
Sri Siva Subramaniya Swami Temple is a large and lavish Hindu temple situated at the southern end of Nadi's main street. It's impossible to miss, with its stand-out design and brightly coloured exterior. It's one of the only places in the world outside of India where you can see traditional Dravidian architecture.
You can walk here easily and will be treated to a glimpse of the religious aspects that infuse the Indo-Fijian culture. Make sure you dress appropriately and remove your shoes on entering. You can take plenty of photos outside, but avoid using your camera inside.
地點: Sri Siva Subramaniya Temple, Queens Rd, Nadi, Fiji
開放時間: Daily from 6am to 7pm (until 8pm on Monday, Tuesday and Friday)
電話: +679 670 0977
相片由 JerryDP 提供 (CC BY-SA 3.0) 經修改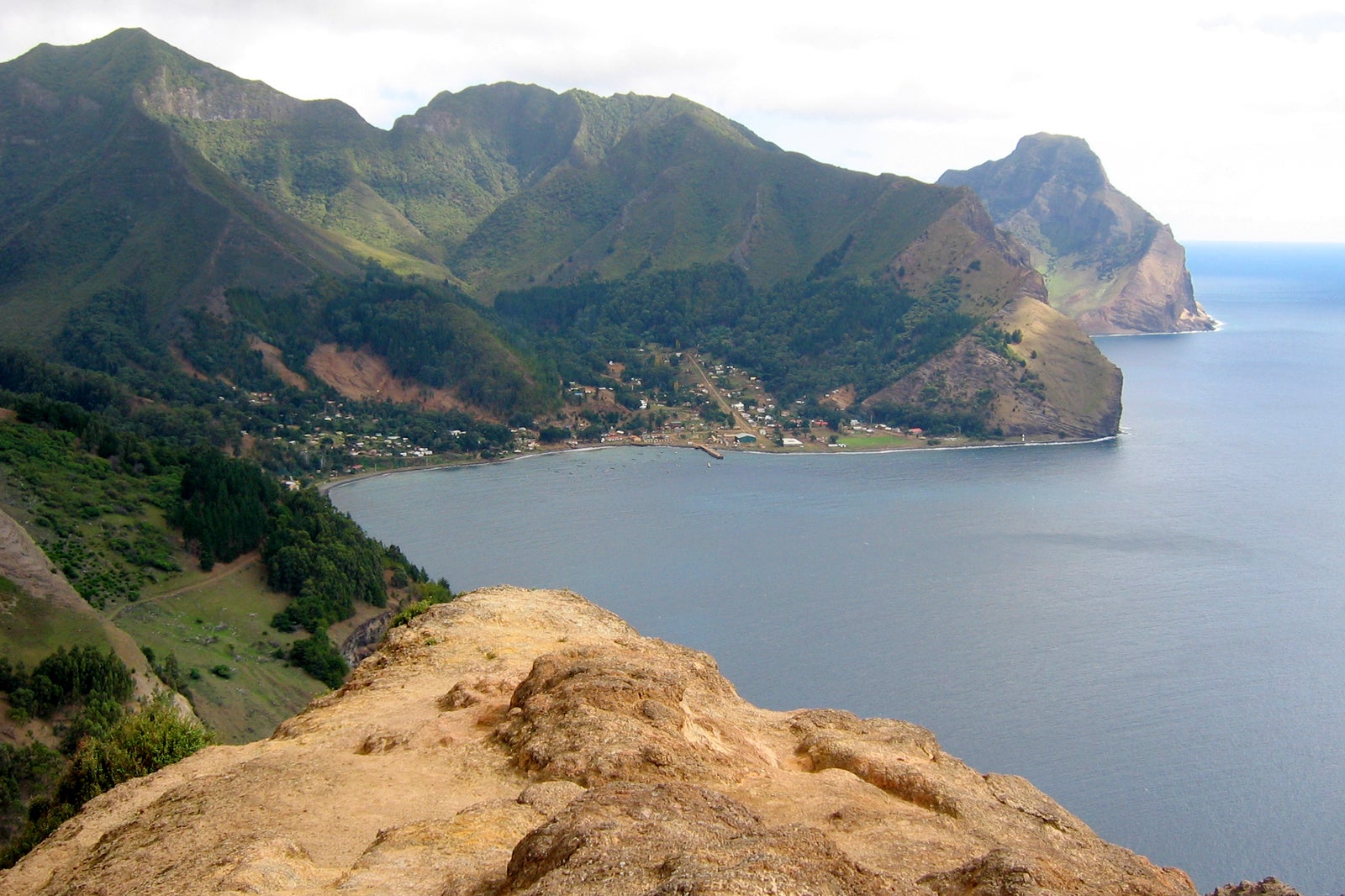 Immerse yourself in the Fijian culture on Robinson Crusoe Island
Experience a taste of island life
For the ultimate experience of Fijian island life, head to the beautiful Robinson Crusoe Island, close to the Coral Coast of Viti Levu. Discover authentic Fijian hospitality, culture and traditions at this private island paradise, offering the perfect blend of adventure and relaxation.
A visit here can include everything from mud crab catching, snorkelling, kayaking and fishing to coconut jewellery making, coconut tree climbing and more, all rounded off with a spectacular fire show in the evening. Day trips to Robinson Crusoe Island are possible, but make the most of your time there by staying overnight in a tradition Fijian bure.
地點: Likuri Island, Coral Coast, Fiji
電話: +679 776 0999
相片由 Serpentus 提供 (CC BY-SA 3.0) 經修改
Visit the Fiji Museum
A fascinating look into Fiji's past
Located in the heart of Suva, the Fiji Museum is a must for anyone who's interested in the history and culture of Fiji. The informative museum displays a collection of cannibal forks, war clubs, kava bowls and a whole host of other fascinating artefacts from traditional Fijian life over the centuries.
If you want to see the museum's exhibits in chronological order, begin by heading clockwise from the displays behind the ticket desk. One of the highlights of the museum has got to be the huge Ratu Finau centrepiece – Fiji's last double-hulled canoe. For something a little more gruesome, be sure to find the chewed remains of Thomas Baker's shoe, a Christian missionary eaten by a cannibal in 1867.
地點: Fiji Museum, Cakobau Rd, Suva, Fiji
開放時間: Monday–Saturday from 9.30am to 4.30pm (until 4pm on Fridays – closed on Sundays)
電話: +679 331 5944
相片由 Matthias Süßen 提供 (CC BY-SA 3.0) 經修改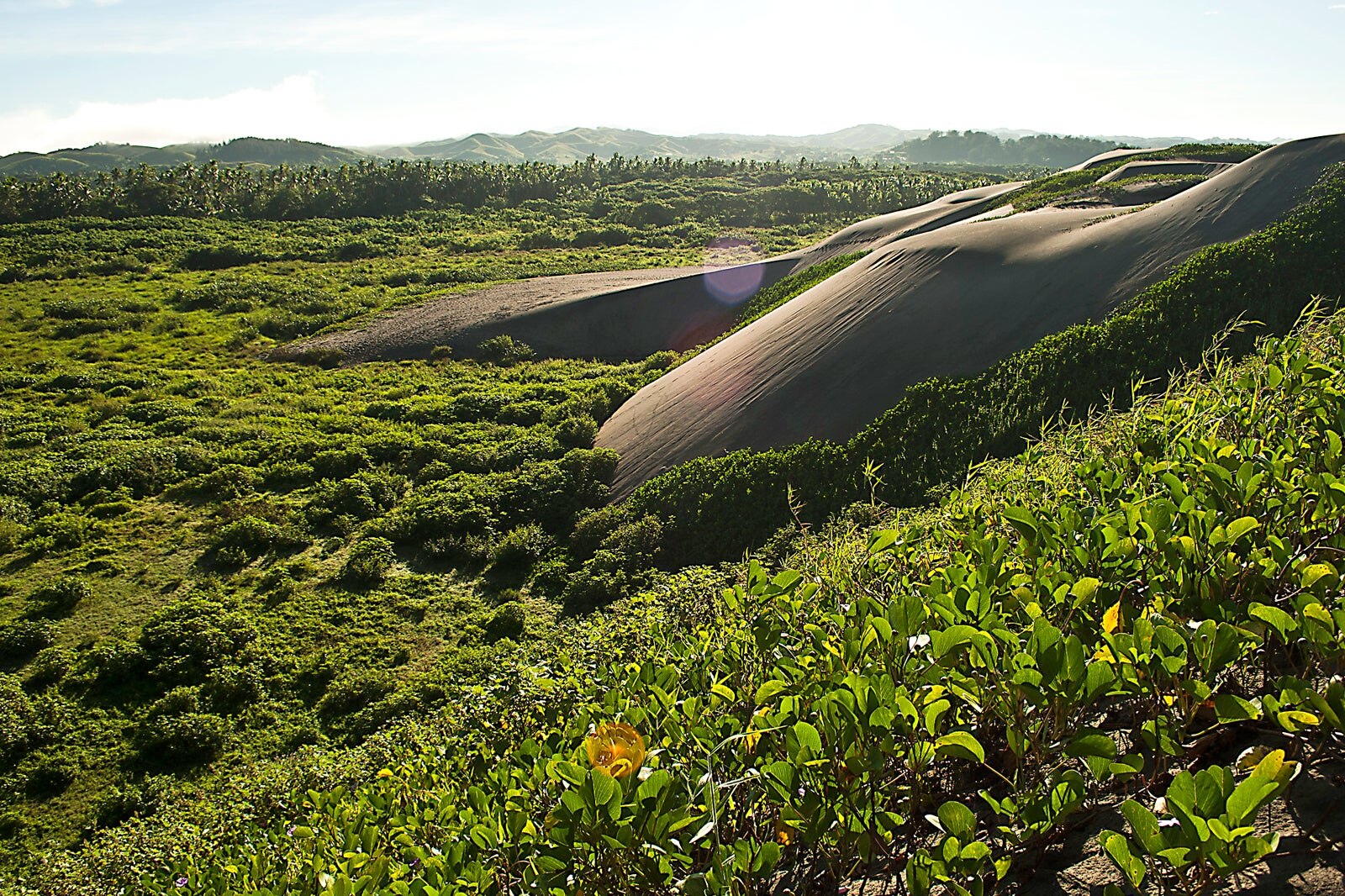 Must-See: Sigatoka Sand Dunes National Park
Combining ancient history with natural beauty
A stunning display of Fiji's impressive landscape, this vast stretch of grey-brown sand dunes is located near the Sigatoka River on the island of Viti Levu. The Sigatoka Sand Dunes National Park was Fiji's first ever national park, established in 1987, and covers an area of 650 hectares. It's also the site of ancient Fijian burial grounds, providing visitors with a combination of both culture and natural beauty.
Take a couple of hours to follow the designated walking trails and explore the on-site visitor centre. Despite multiple excavations, there's still a chance you may come across some uncovered pottery or bones in the sand, but don't be tempted to remove anything, else you'll bring a local curse upon yourself!
地點: Sigatoka Sand Dunes, Queens Rd, Yadua, Fiji
電話: +679 652 0243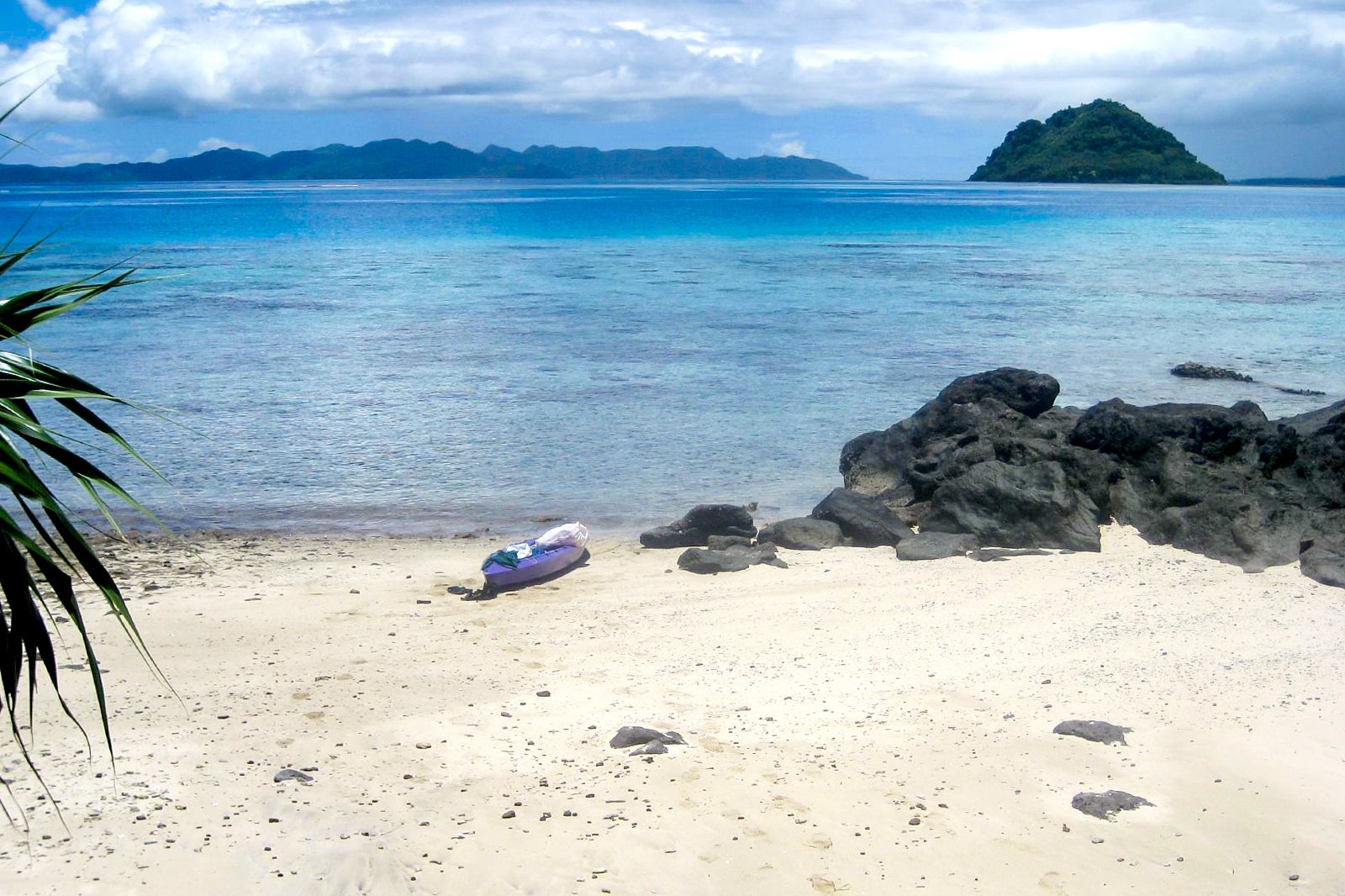 Witness the natural beauty of Taveuni Island
Fiji's Garden Island
Aptly known as the 'Garden Island' of Fiji, some of the country's most stunning sights and attractions can be found on the breathtaking island of Tavenui. Here, it's all about being at one with nature, exploring lush landscapes and escaping the hustle and bustle of everyday life.
Head to the magnificent Bouma National Heritage Park, the only place in the entire world that the tagimoucia flower can be found (making it a popular destination for botanists). Then bathe in the Tavoro Waterfalls or take a guided tour along the Lavena Coastal Walk. Due to its small size, there are few places to stay on Taveuni, though the villages of Somosomo and Naqara offer a limited amount of accommodation.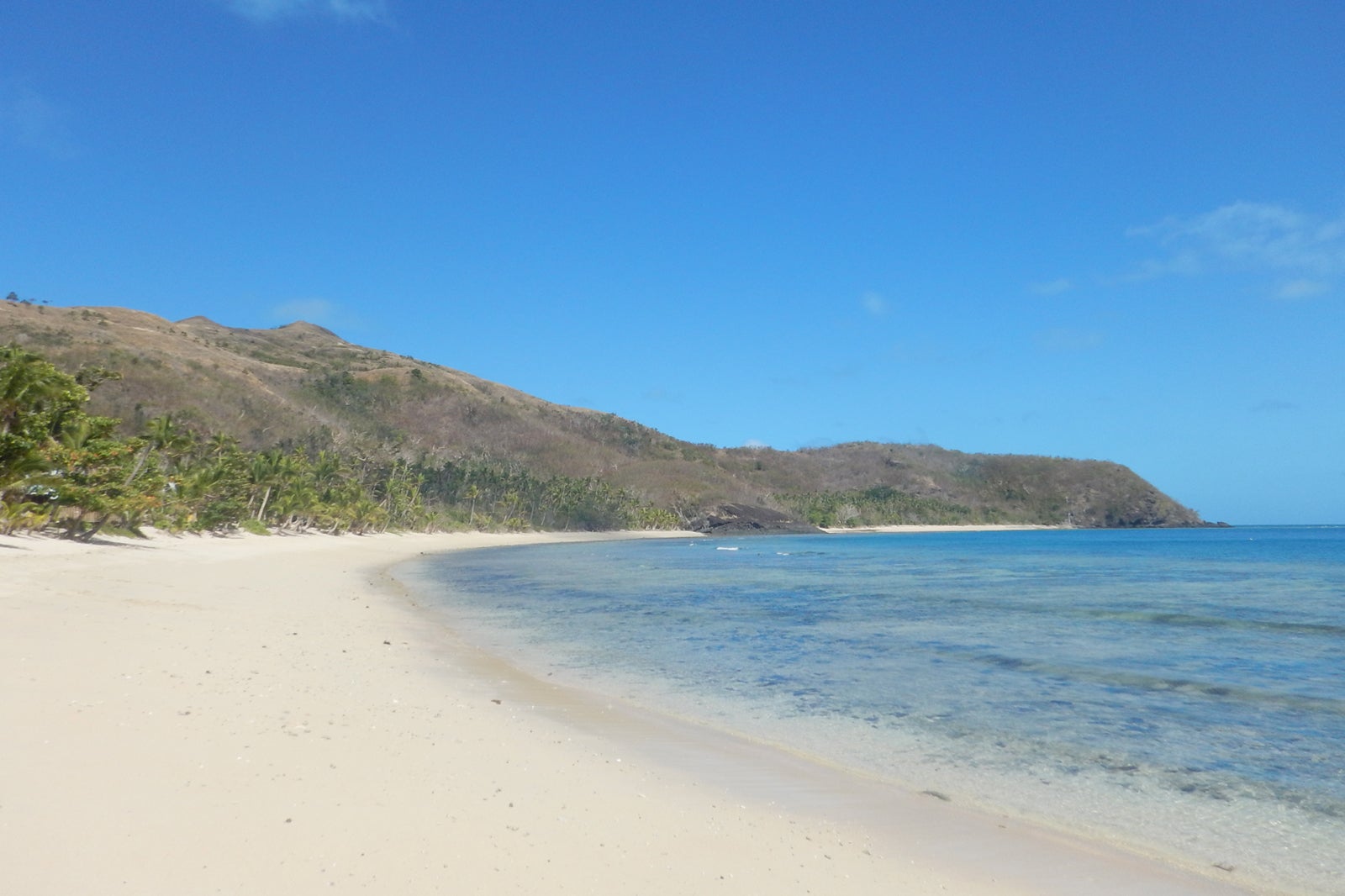 Spend time island-hopping by boat
See more of Fiji with an island-hopping pass
One of the best ways to explore Fiji and see as much of it as you can is to take to the waters and enjoy the freedom and fun of island-hopping. Whether you've got a few days or a few weeks to spare, there's no better way than experiencing as many different individual islands and cultures as possible.
Perhaps the most popular way to island-hop around Fiji is with one of the Awesome Adventures Fiji passes. Their 'Bula Pass' allows you to freely hop-on and hop-off their Yasawa Flyer vessel between the Mamanuca and Yasawa Islands, over a period of 5-13 days. Their 'Awesome Pass' allows you to do the same, but includes accommodation and meals plans as well.
地點: Awesome Adventures Fiji, South Sea Cruises Pte Ltd., Port Denarau Terminal, Nadi, Fiji
開放時間: Daily from 7am to 11pm
電話: +679 675 0499
相片由 Rickard Törnblad 提供 (CC BY-SA 4.0) 經修改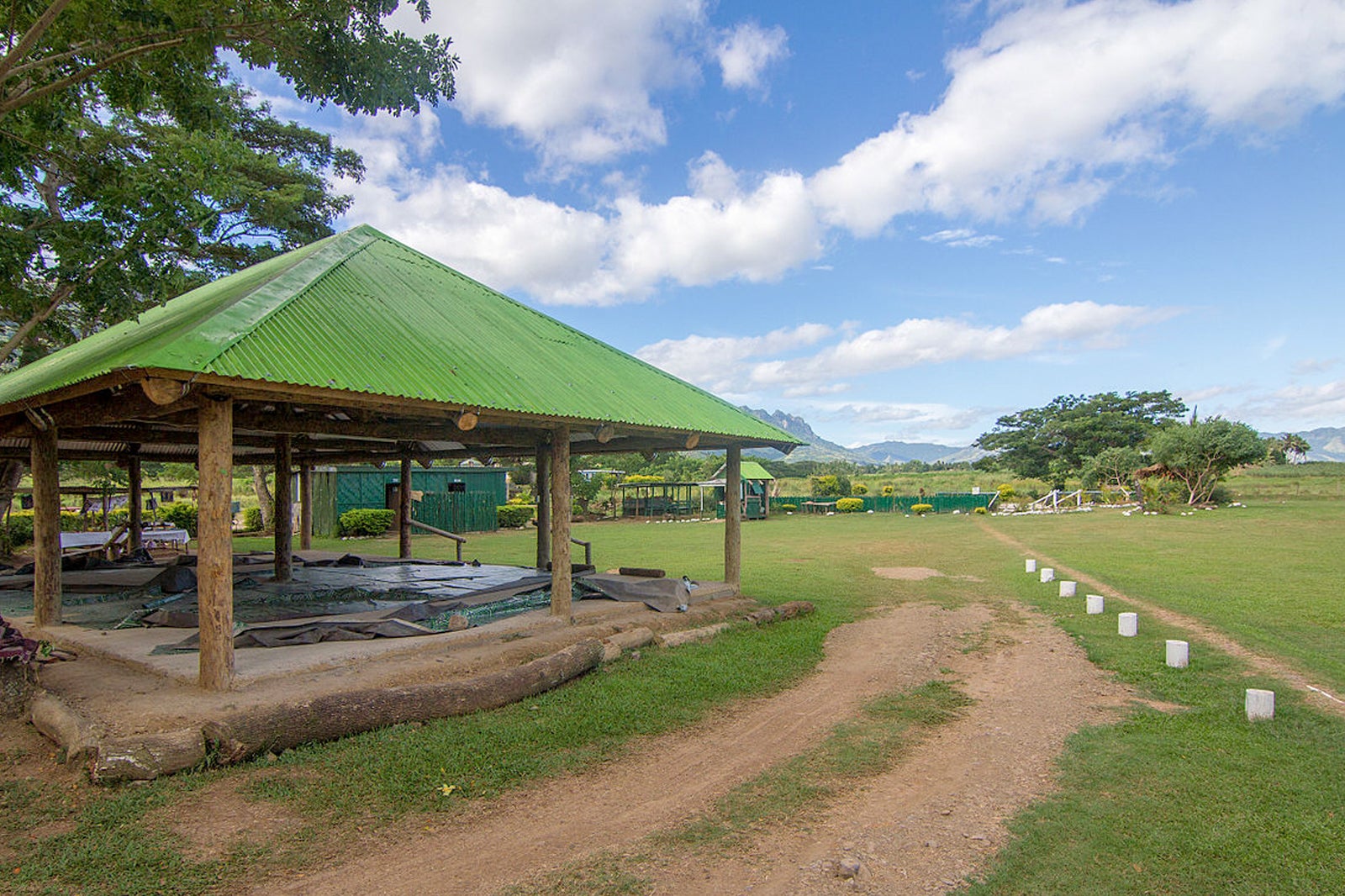 Soak in the waters at Sabeto Hot Springs
Rejuvenate your mind and body
Located close to Nadi, the enchanting Sabeto Hot Springs are said to have rejuvenating properties and are one of Fiji's many hidden gems. Whether it's due to the minerals in the water or the stunning forest surroundings, you're sure to feel refreshed after soaking in the geothermal hot pools or wallowing in the natural mud pit.
A visit here is invigorating in every way, not least for the therapeutic laughing and smiling you'll be doing as you splash about in the warm Fijian sun. If you want to make the whole experience extra relaxing, you can even pay one of the local villagers for a gentle massage afterwards.
地點: Sabeto Hot Springs, Waloko Rd, Sabeto, Fiji
開放時間: Daily from 7am to 6pm
相片由 Maksym Kozlenko 提供 (CC BY-SA 4.0) 經修改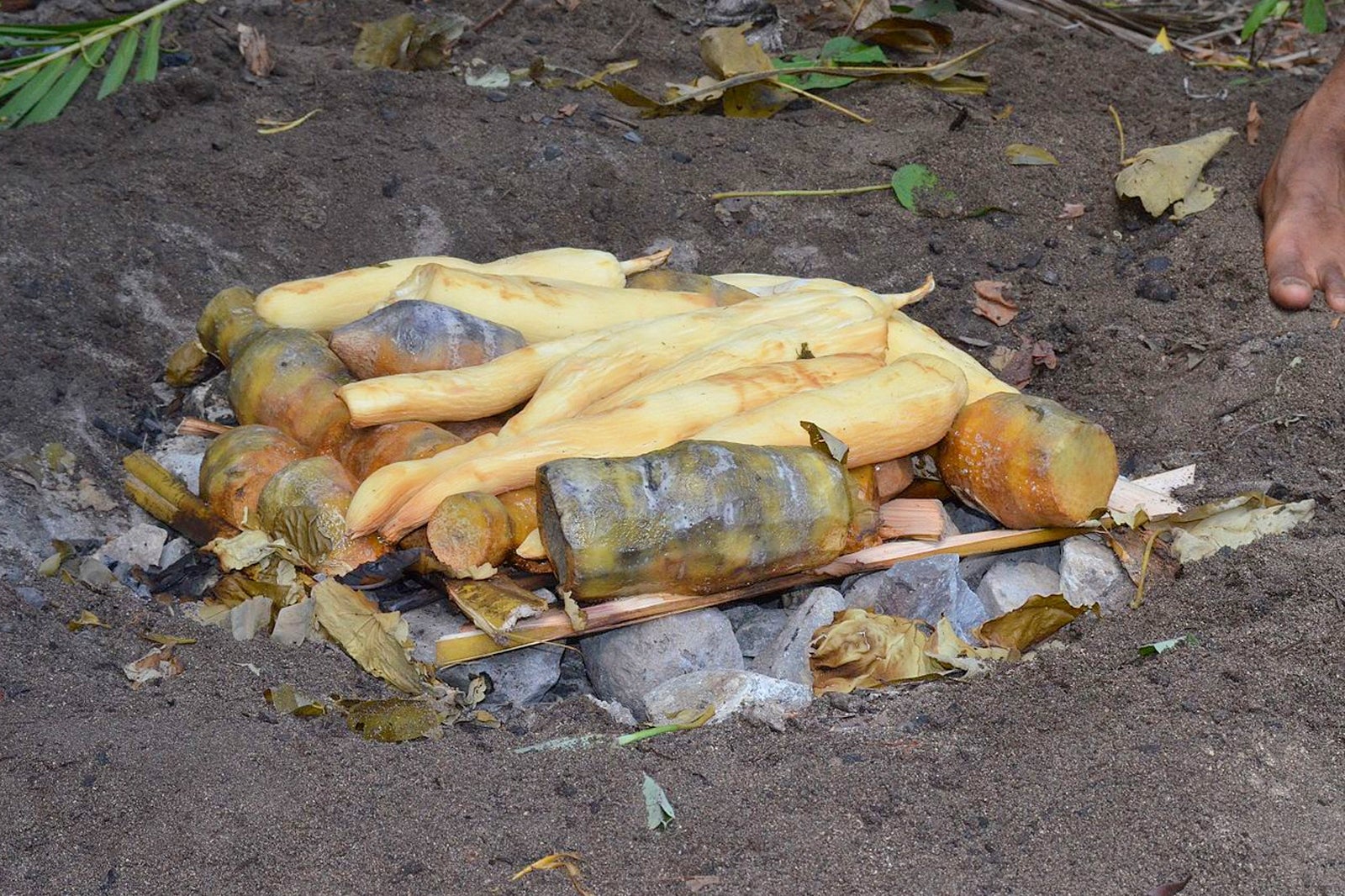 Eat dinner cooked in a Fijian lovo
An unbelievable way of preparing food
Experience a taste of Fijian heritage and indulge in a meal cooked in a traditional lovo. A lovo can refer to the banquet itself or the oven used to cook said banquet, but what's so special about it is that this oven is actually underground. There's no electrical appliance in use here, this is authentic Fijian cooking at its very best.
You'll find many villages and island resorts putting on a lovo banquet, where they dig a pit into the ground and bury hot coals inside it. All the ingredients, be it meat, fish or vegetables, are wrapped up and placed inside. The pit is then covered in banana leaves or potato sacks and left to slow cook for a number of hours, resulting in an unforgettably mouth-watering feast.
相片由 Jaejay77 提供 (CC BY-SA 4.0) 經修改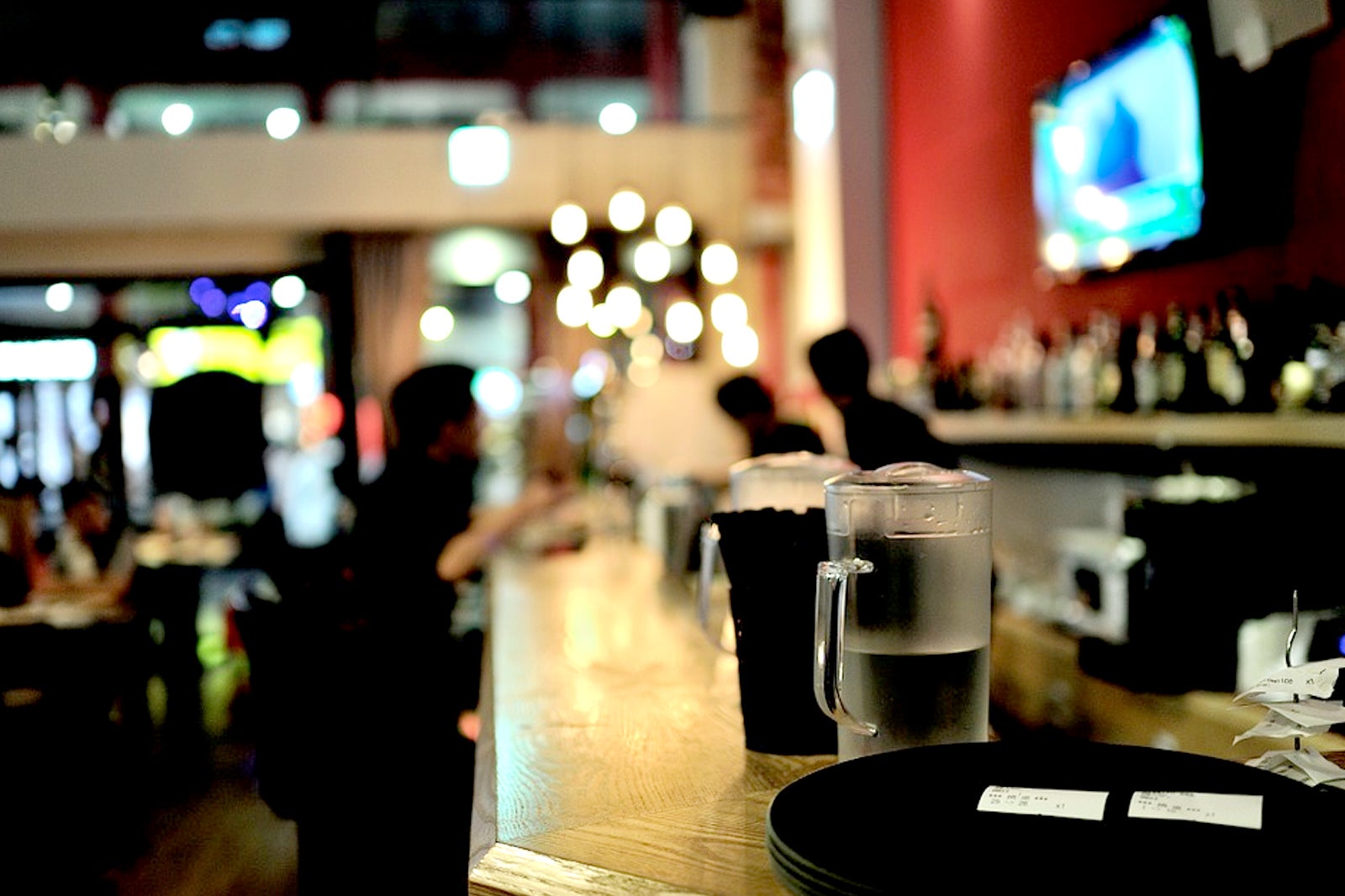 Experience the Suva nightlife
A contrast to traditional island life
Fiji's most vibrant nightlife can be found in the capital city of Suva, on Viti Levu's southeast coast. There are numerous bars and nightclubs to be found here, providing a stark contrast to the peaceful island paradises that the country is so famous for.
While things may be slightly quieter in the rest of Fiji, Suva is the perfect place to head to if you're looking to let your hair down while on holiday. After a hard day's relaxing, catch a stunning sunset at a nearby beach, then head into the city for a lively night with the locals. Some of the city's best bars are centred around Macharthur Street and Victoria Parade, including Onyx, O'Reilly's and Traps Bar. Most hotels have their own bars too, which are open to anyone dressed appropriately.