10 Best Things to Do in Bath
What is Bath Most Famous For?
Bath is a small, compact city that's best explored on foot. It's also among England's prettiest, sitting on the banks of the River Avon and full of fine examples of Georgian architecture. In fact, the whole city is considered a UNESCO World Heritage Site – not many places can claim that honour.
The city of Bath is so named because of the spas that were developed around Roman times, and you can still enjoy a dip in the UK's only natural thermal spa. This tells us 2 things about the Romans: they weren't very inventive with their names, but they were very clean.
What are the best things to do in Bath?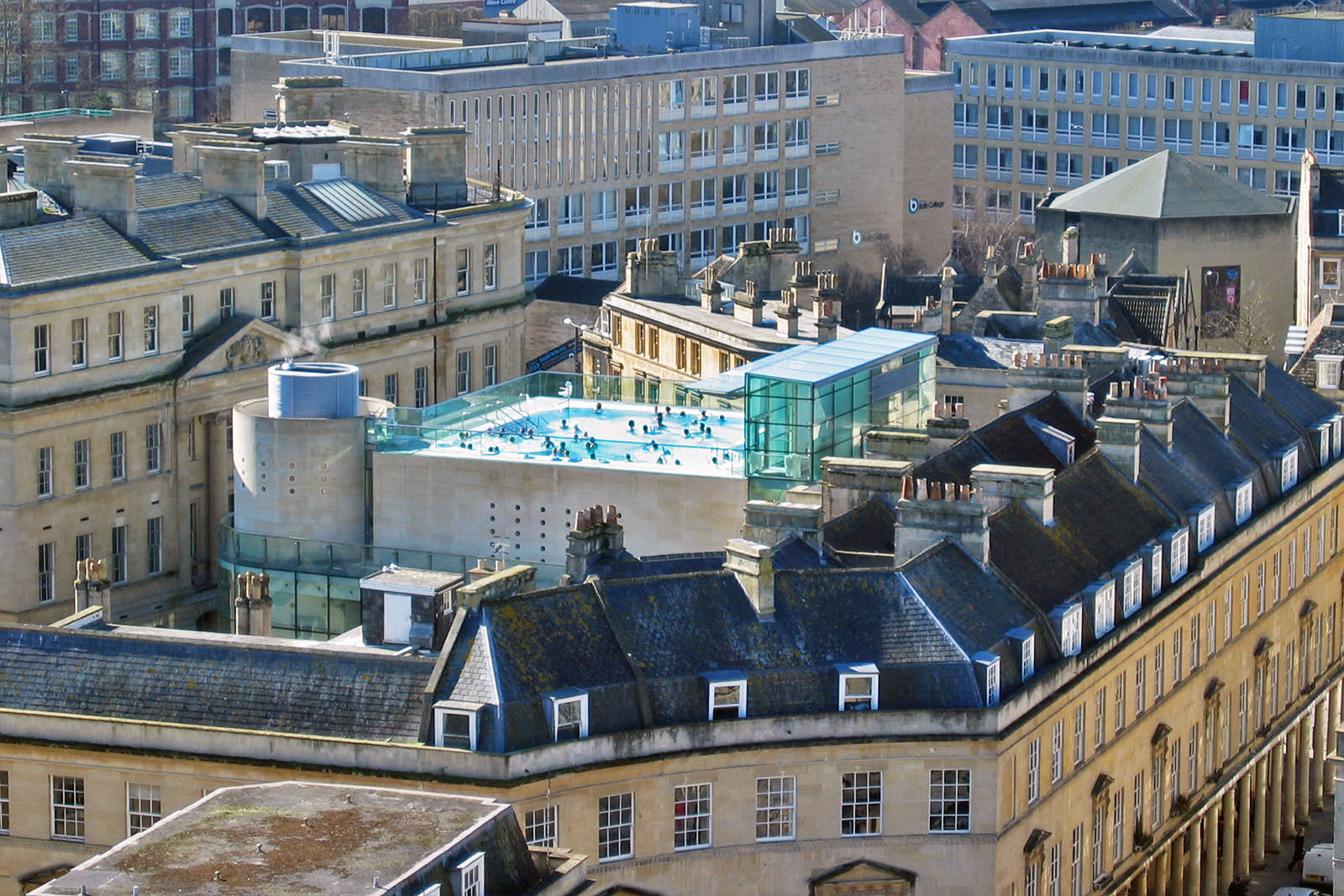 Start the day at Thermae Bath Spa
Britain's only natural thermal spa
The Romans were the first to discover the mineral-rich waters under Bath, and bathing in them is still popular thousands of years later. Thermae Bath Spa is a classy place where you can relax in the hot pools and enjoy a few sessions in the steam rooms. There are several baths within the spa, but the best spot is in the open-air rooftop pool. The warm water is revitalizing in any weather. It gets particularly busy on weekends, so aim for a weekday, if possible.
地點: The Hetling Pump Room, Hot Bath St, Bath BA1 1SJ, UK
開放時間: Daily from 9am to 9.30pm
電話: +44 (0)1225 331234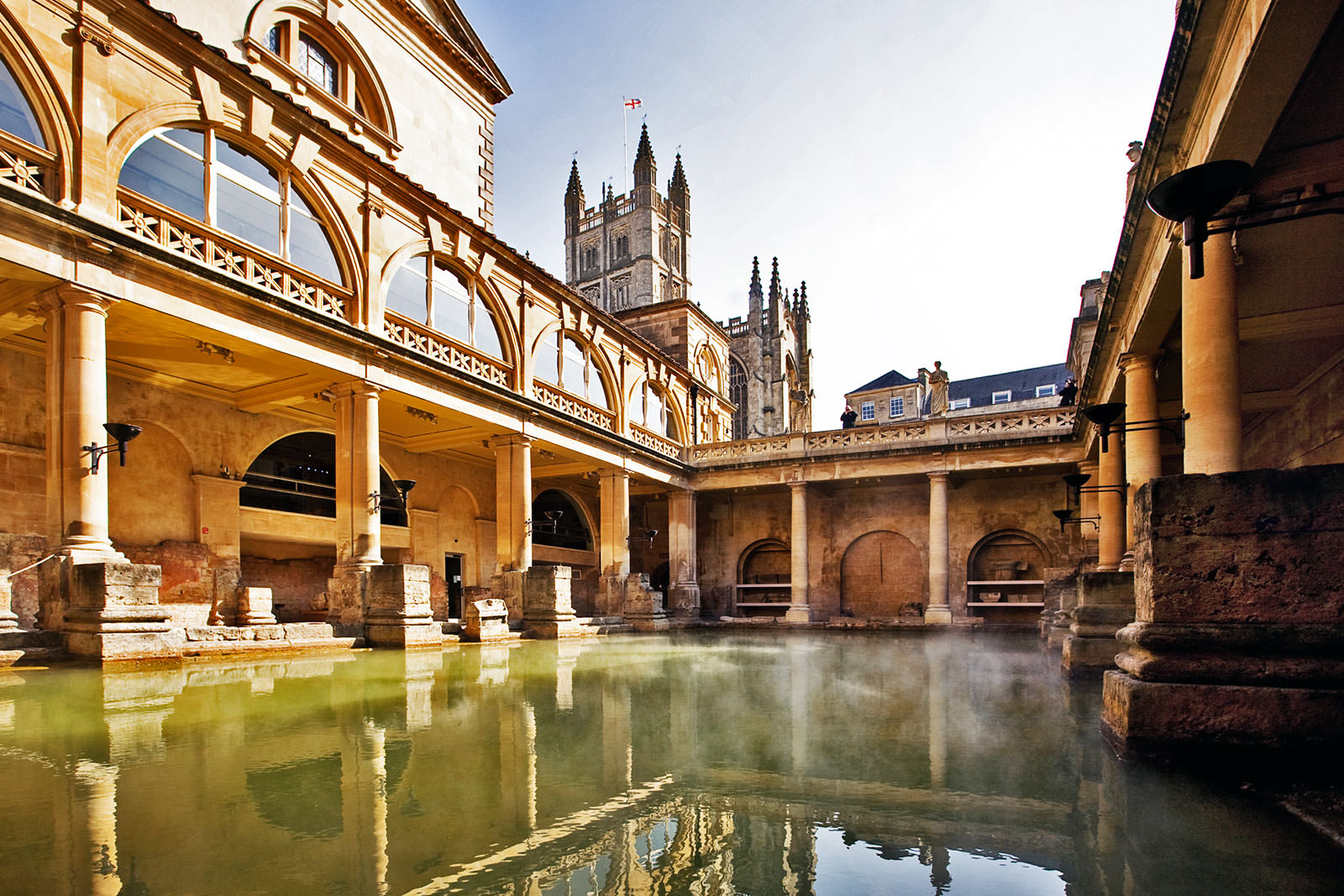 Must See: Roman Baths Museum
Walk in the footsteps of the Romans
This well-preserved relic from the times of Ancient Rome allows you to see the original bathhouse from thousands of years ago. Other ancient artefacts excavated from around the site are on display, including a large collection of coins. The use of costumed actors, videos and 3D models bring the past to life and make it enjoyable for the whole family. You can even sip water from the hot spring (although safe, the minerals taste quite bitter). An audio guide is provided as you enter.
地點: Abbey Chambers, Church St, Avon, Bath BA1 1LZ, United Kingdom
開放時間: Daily from 9.30am to 5pm
電話: +44 (0)1225 444477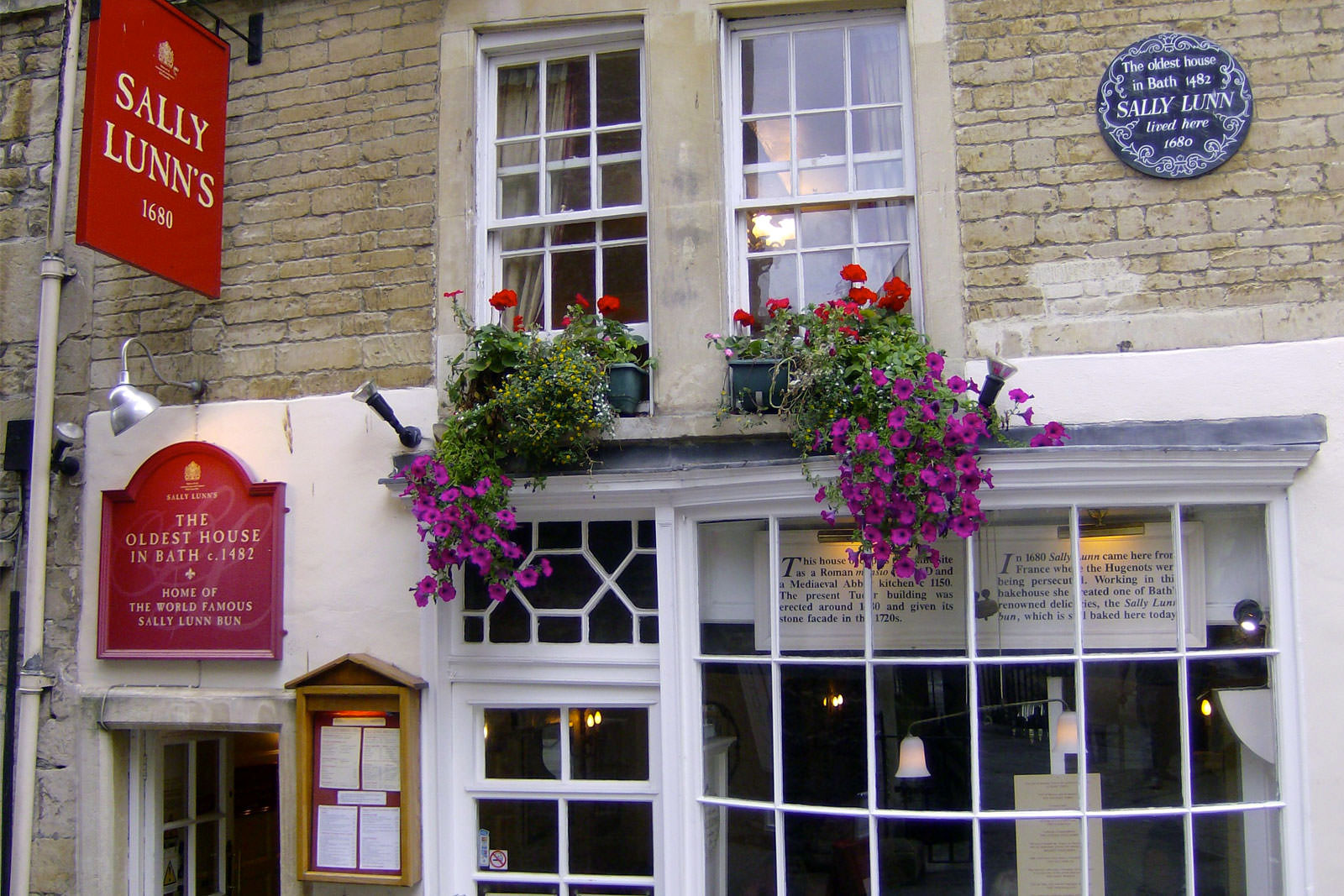 Enjoy afternoon tea in the oldest house in Bath
Sally Lunn's Historic Eating House & Museum was built in 1482
Bath is a genteel city with a slow pace of life. Enjoying some cakes and tea served in bone China cups is the perfect way to spend a couple of hours here. Sally Lunn's teahouse is one of many tearooms in Bath, but we prefer this spot down a narrow alleyway close to Bath Abbey. Not only is it reported to be the oldest house in Bath, but this is where the famous fluffy buns known as Sally Lunn buns were first baked. This sweet, brioche-style bread goes great with a cup of tea.
地點: 4 North Parade Passage, Bath BA1 1NX, UK
開放時間: Daily from 10am to 9pm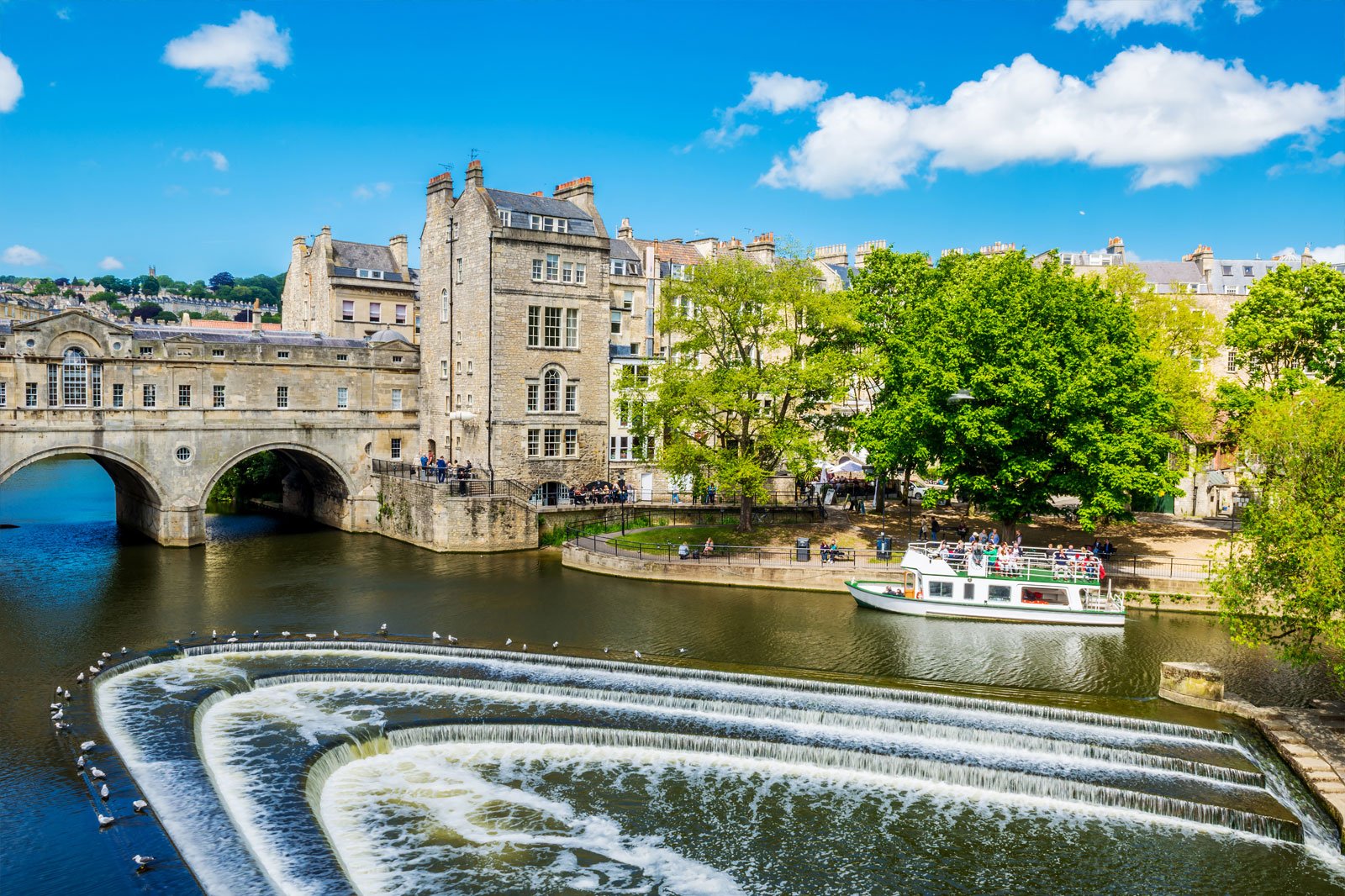 Walk along Pulteney Bridge
Check out the shops along both sides of the bridge
Pulteney Bridge is a scenic spot in Bath and quite unique. Built in the 1700s, its noteworthy for the shops that are built into the bridge on both sides. Most people are so taken with the shops and charming cafés that many don't realise it's a bridge. The river runs through a weir next to the bridge, which creates a cascading effect. It's easy to find in the city centre, just behind Guildhall Market and the Central Library. It's particularly romantic when lit up at night.
地點: Bridge St, Bath BA2 4AT, UK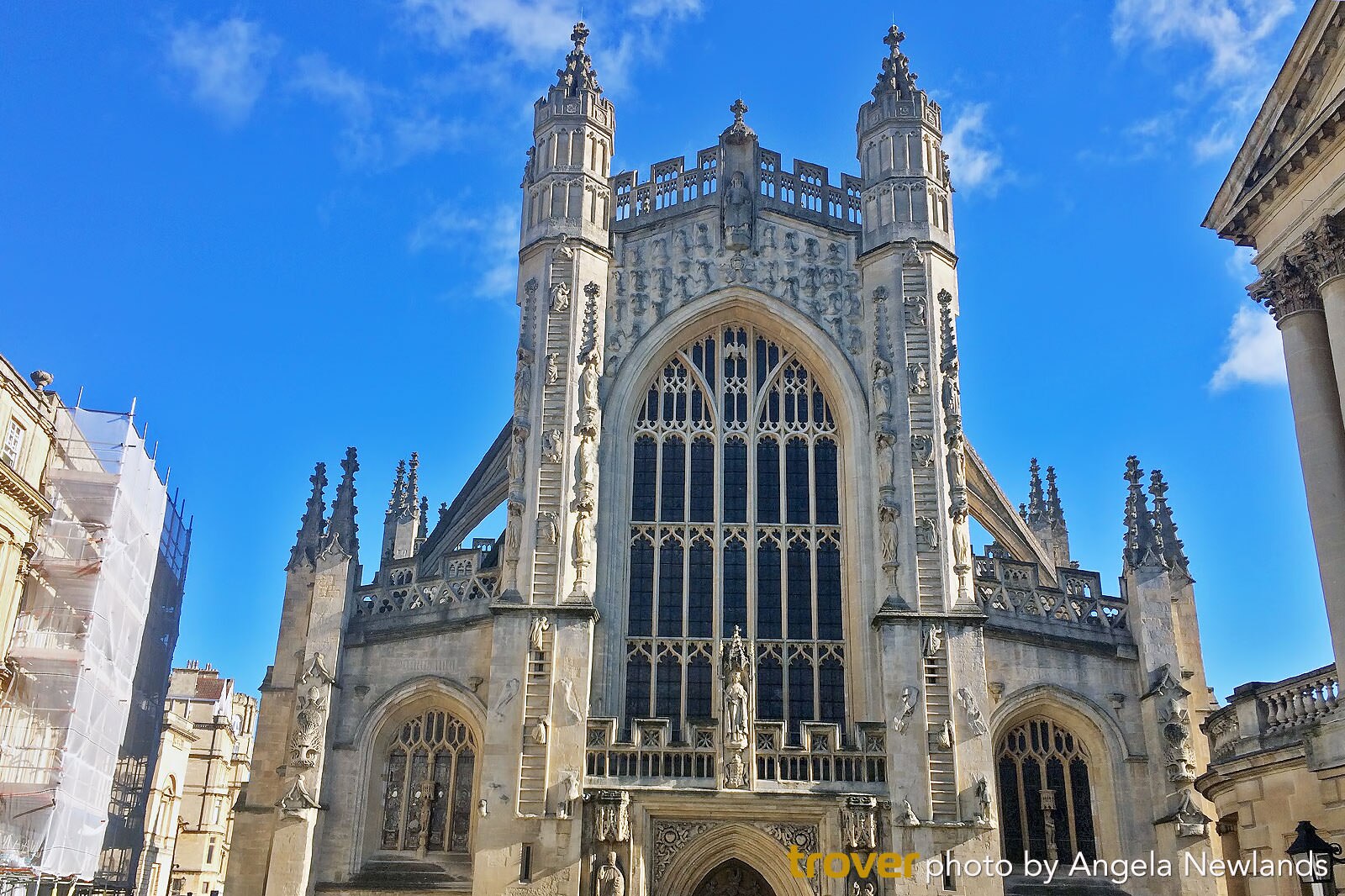 Must See: Bath Abbey
Climb the spire to get a bird's eye view of the city
This Gothic-style building is one of England's finest medieval churches. It took 120 years to build and it shows in the level of fine details, both inside and out. Look out for the ladder of angels on the abbey's west front and the beautiful stained-glass windows. The fan-style vaulting that covers the ceiling is incredibly detailed. Bath Abbey is next door to the Roman Baths Museum, in the centre of a pleasant pedestrianised square.
地點: York Street, Bath BA1 1LT, UK
開放時間: Daily 9am to 5.30pm
電話: +44 (0)1225 422462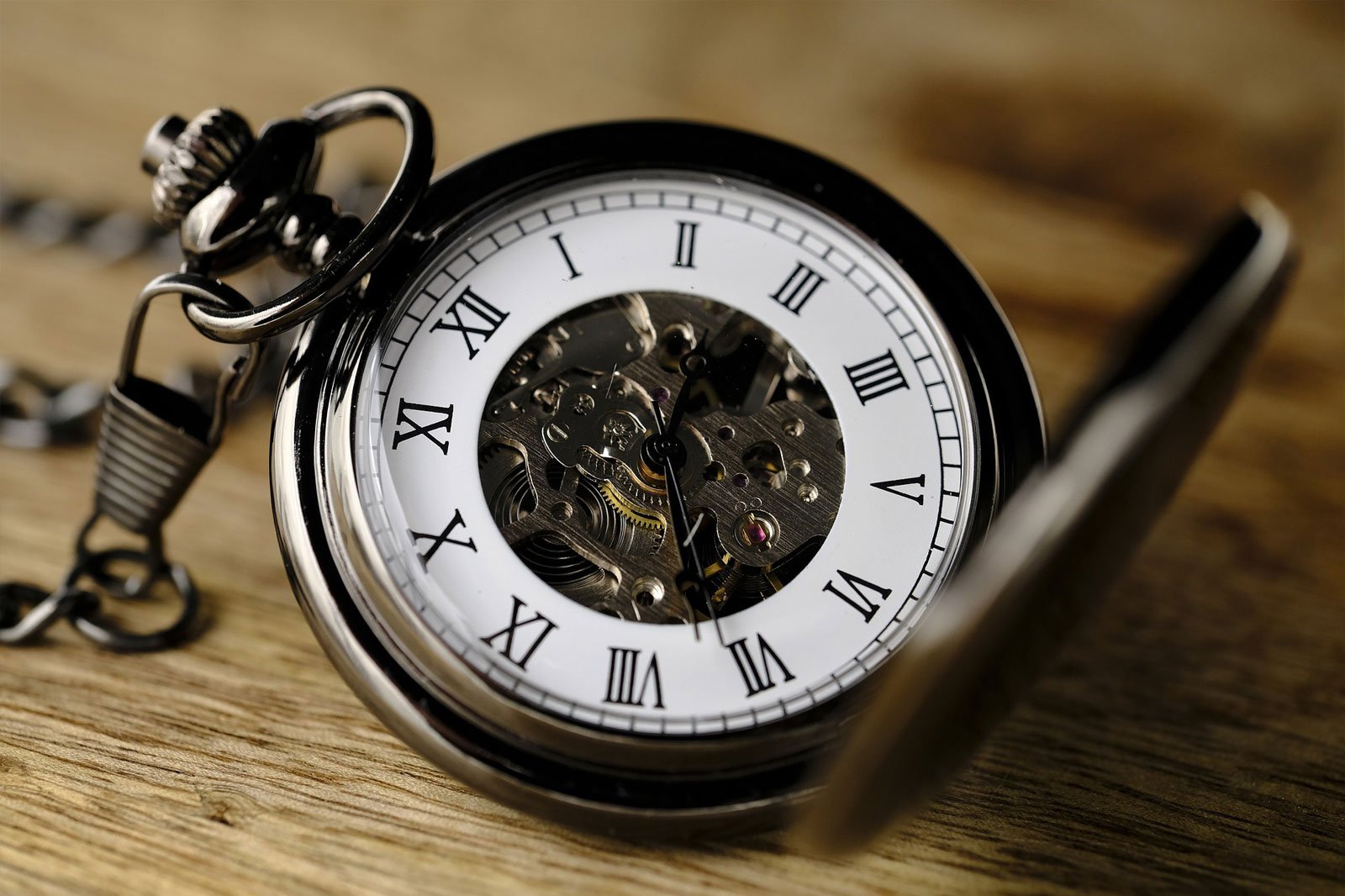 Shop for antiques at Bartlett Street Antiques Centre
A selection of shops showing vintage curios from different eras
Don't come here expecting a bargain, but for fans of antiques and vintage curios, this collection of shops on Bartlett Street is fascinating. You'll find plenty of jewellery, homeware, and art. The shop owners are generally friendly and don't push hard for a sale, which makes browsing enjoyable. Prices are fair, although deals can be reached on some pieces.
地點: 8 Bartlett Street, Bath BA1 2QZ, UK
開放時間: Daily from 10am to 4.30pm
電話: +44 (0)1225 487888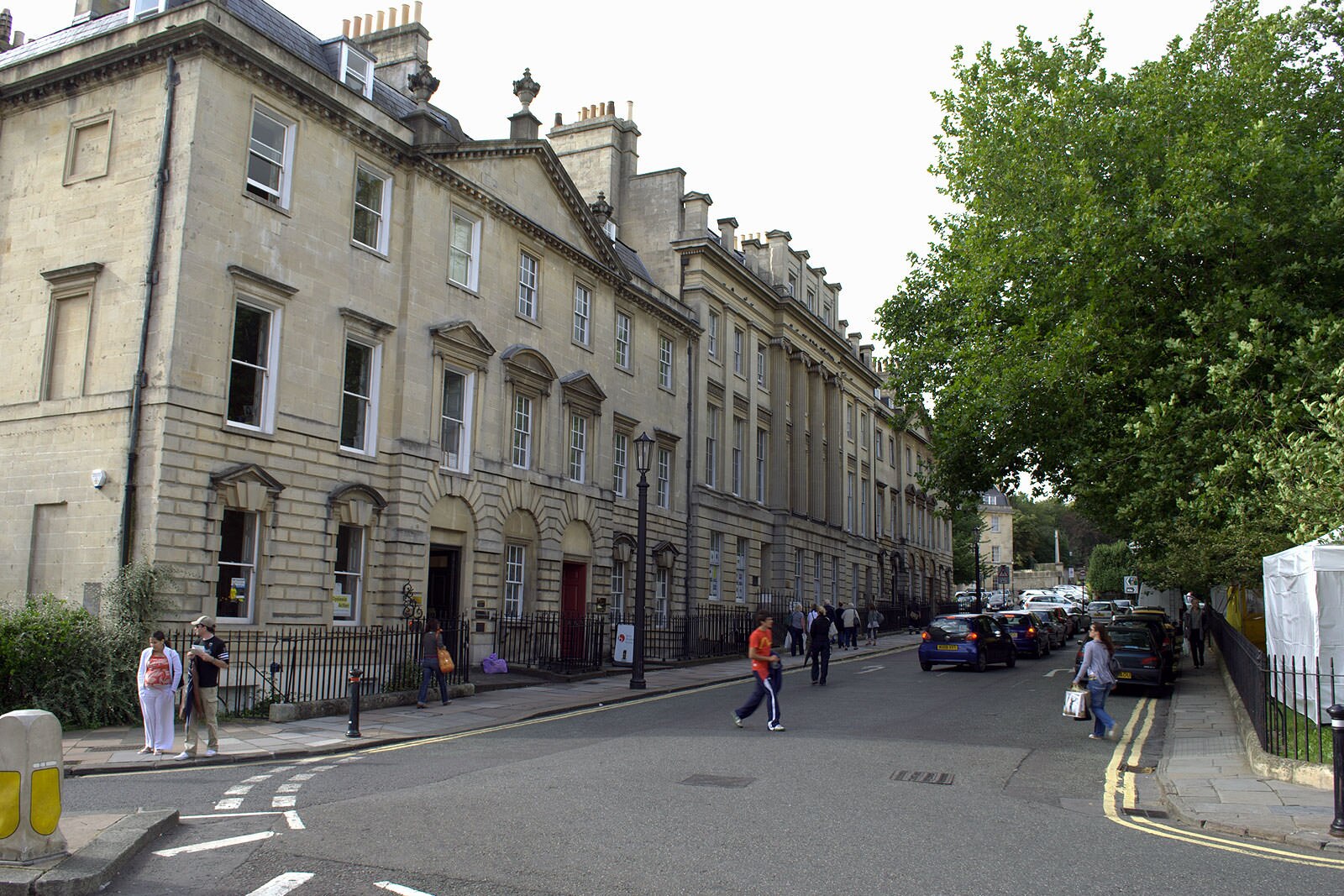 Admire the Georgian houses around Queen's Square
We wish every street in England looked so good
Bath is rightfully famed for the honey-coloured Georgian buildings that can be seen throughout the city. Strolling aimlessly is an enjoyable experience, but head for Queen's Square to see some fine examples of the restrained yet handsome architectural style. In the centre of the square there's a small park with a monument in honour of the Prince of Wales.
地點: Queen Square, Bath BA1 2HX, UK
相片由 NotFromUtrecht 提供 (CC BY-SA 3.0) 經修改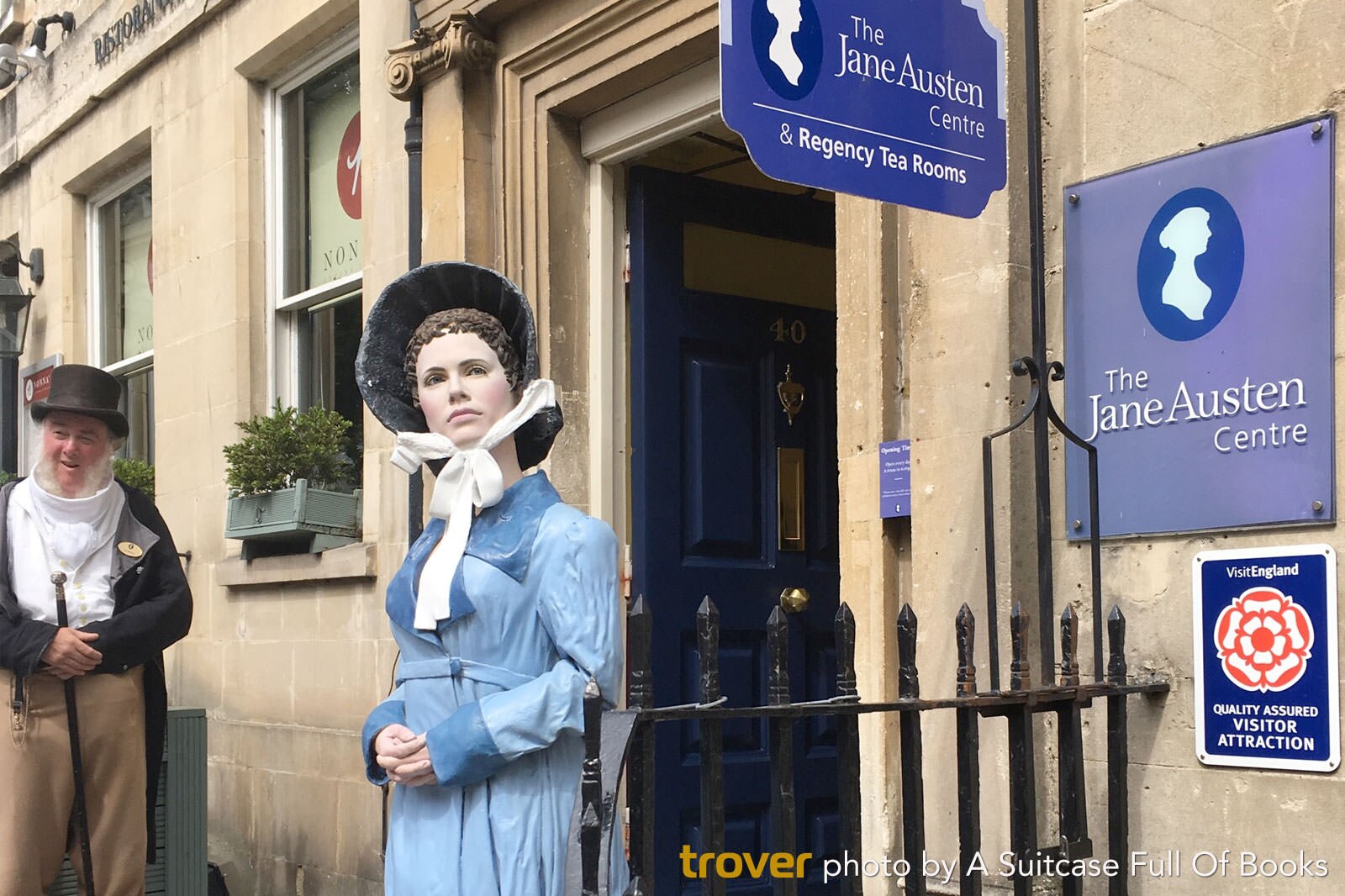 Step back in time at The Jane Austen Centre
An interesting look at the life of one of Britain's literary greats
This small museum is dedicated to the life and times of one of the county's wittiest and most successful writers. Jane Austin wrote 6 novels, some of them in Bath, which focused on the upper classes of 18th century England. She wrote with cutting irony and a sharp eye for the foibles of her time.
At this museum, you'll learn about the customs, fashions and food common in Jane Austin's Bath, and you can even dress up in period costumes if you fancy. The museum is just off Queen's Square.
地點: 40 Gay St, Bath BA1 2NT, UK
開放時間: Daily from 9.45am to 5.30pm (slightly reduced opening hours in winter, from November to March)
電話: +44 (0)1225 443000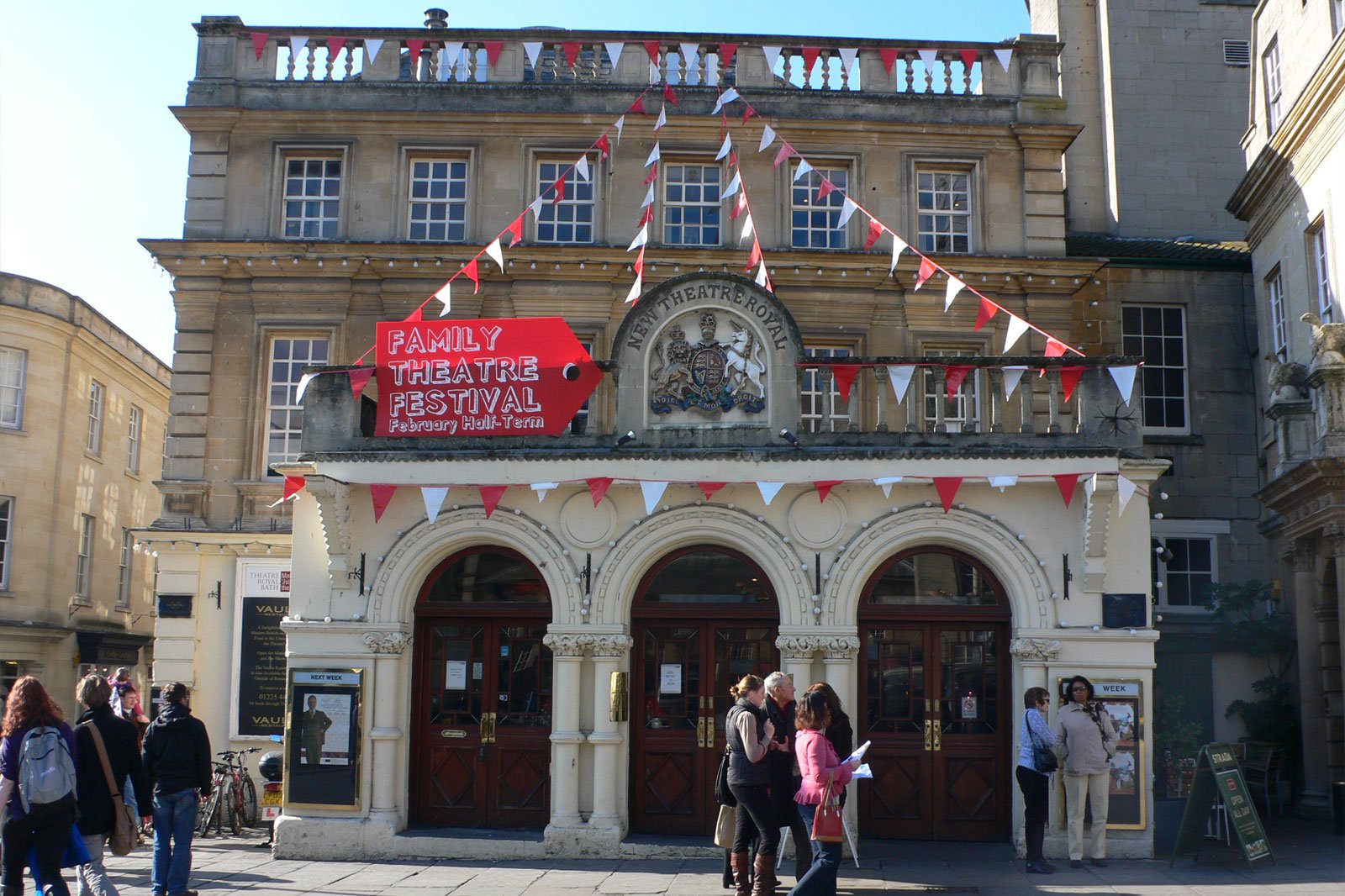 Watch a show at the Theatre Royal Bath
Choose from up to 3 shows on within this beautiful old theatre
The Theatre Royal Bath combines theatrical classics with new plays that struggle to get shown at bigger theatres. Depending on the night, you might be able to choose from Shakespeare or an off-Broadway visiting performance – that's the great thing about having 3 stages. Popular shows at the Theatre Royal have included musicals like The Rat Pack to classics like the theatrical adaptation of Charles Dickens' classic, Great Expectations.
地點: Saw Cl, Bath BA1 1ET, UK
電話: +44 (0)1225 448844
相片由 Heather Cowper 提供 (CC BY 2.0) 經修改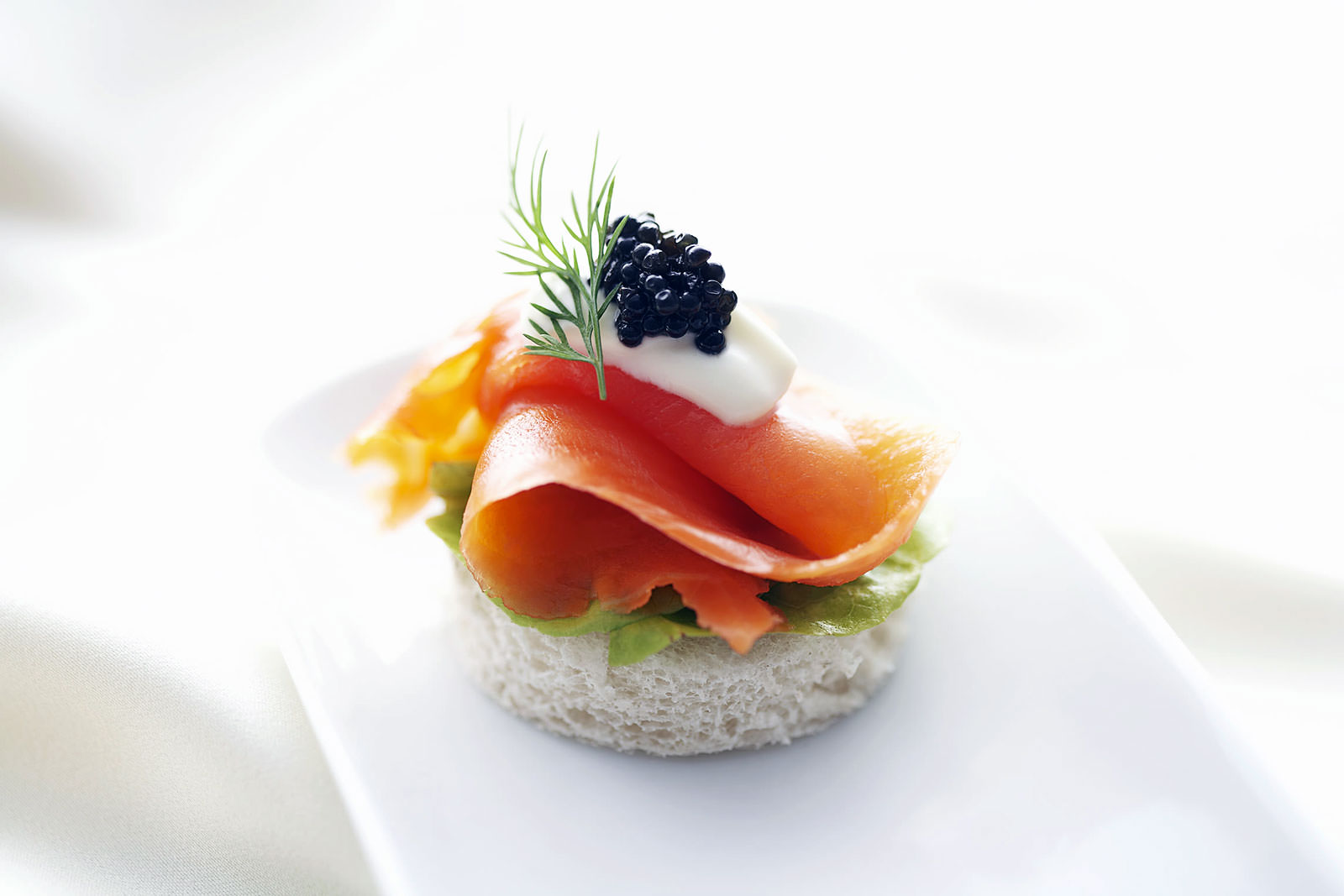 End the day eating Michelin-Star-quality cuisine
Bath has a great selection of fancy restaurants
Considering the small size of the city, the restaurant scene in Bath is fantastic. You'll find a rich selection of fine-dining venues to choose from. If you don't mind a bit of a drive, the 1-Michelin-Star Restaurant Hywel Jones by Lucknam Park serves fantastic haute cuisine in an opulent dining room, but it's 15 miles out of Bath city centre.
For something fancy yet still in the city, we recommend the Mediterranean flavours on offer at Raphael restaurant on Upper Borough Walls street. Reservations are advised for both restaurants.
地點: Hywel Jones by Lucknam Park, Lucknam Park, Colerne SN14 8AZ, UK
開放時間: Opening Times: Wednesday to Sunday 6.30pm to 10pm (Sunday lunch from 12.30pm to 2.30pm)
電話: +44 (0)1225 742777