10 Things to Do in Calgary with Kids
Best Family-Friendly Places in Calgary
There are certainly more than 10 things to do in Calgary with kids, but here we list the family-friendly highlights in this major destination in Western Canada. From amusement parks and science centres to petting zoos and family-oriented restaurants, Calgary is home to a great number of venues for parents and children to enjoy together.
Join us on our virtual tour of the family friendly attractions of one of the largest cities in the Canadian Prairies.
1
Calaway Park
Have fun in one of the largest amusement parks in Western Canada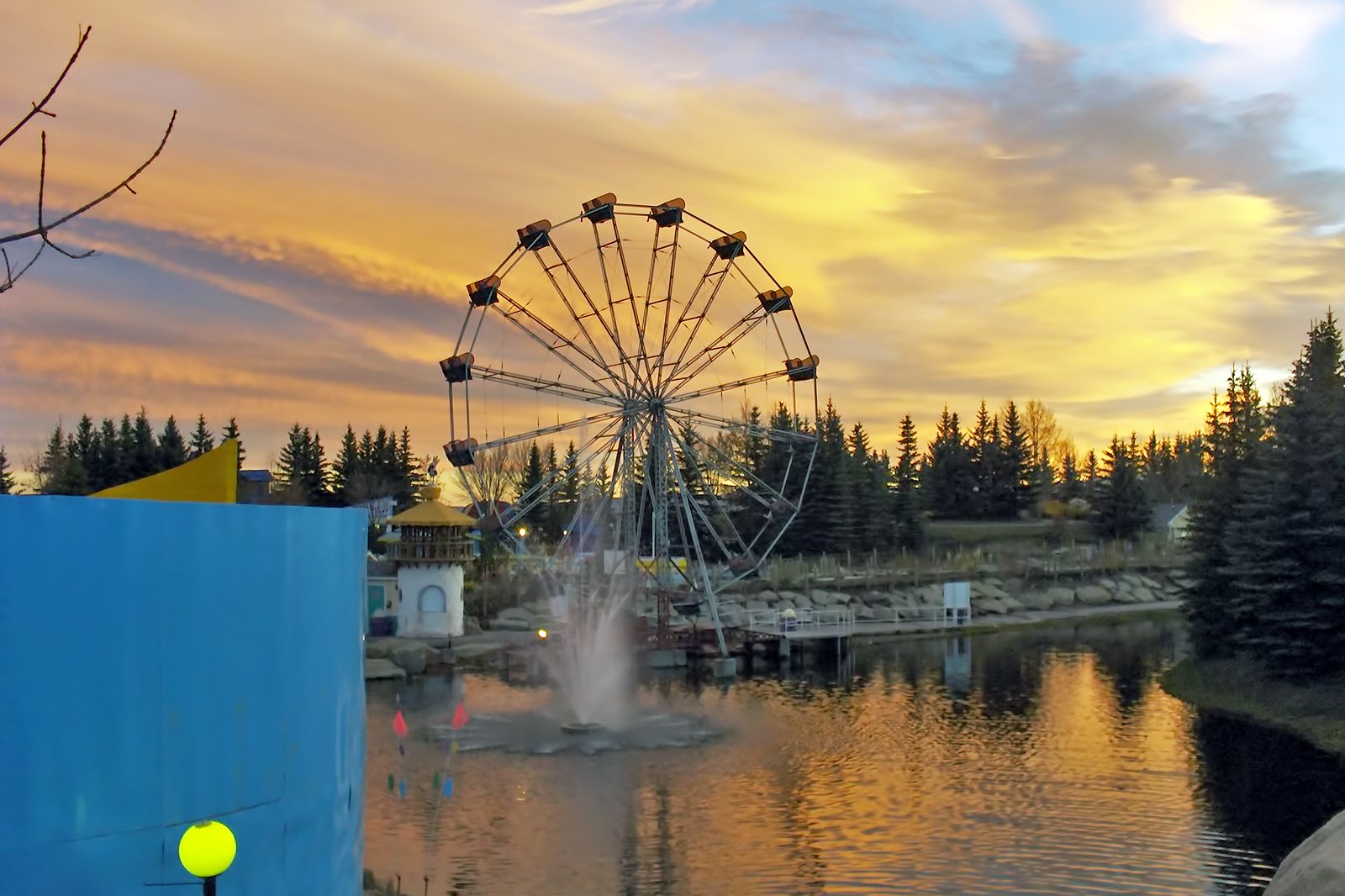 Calaway Park is one of the largest amusement parks in Western Canada. Located 20 km northwest of Downtown Calgary, it's home to over 30 rides and 25 games displayed on its 36-hectare of land. From the old-fashioned Carousel to the thrilling Vortex roller coaster, children of all ages can have a blast. Safety is Calaway Park's primary concern, so there are height restrictions in operation for many of the rides. Many restaurants and food stands are located throughout the park and you can also attend magic, dancing, and juggling shows on scheduled days.
地點: 245033 Range Road 33, Calgary, AB T3Z 2E9, Canada
開放時間: Hours vary by season. May–June and September on weekends, daily in June–August.
電話: +1 403-240-3822
相片由 Jonathan Verge 提供 (CC0 1.0) 經修改
2
Calgary Zoo
Visit one of the top zoos in the world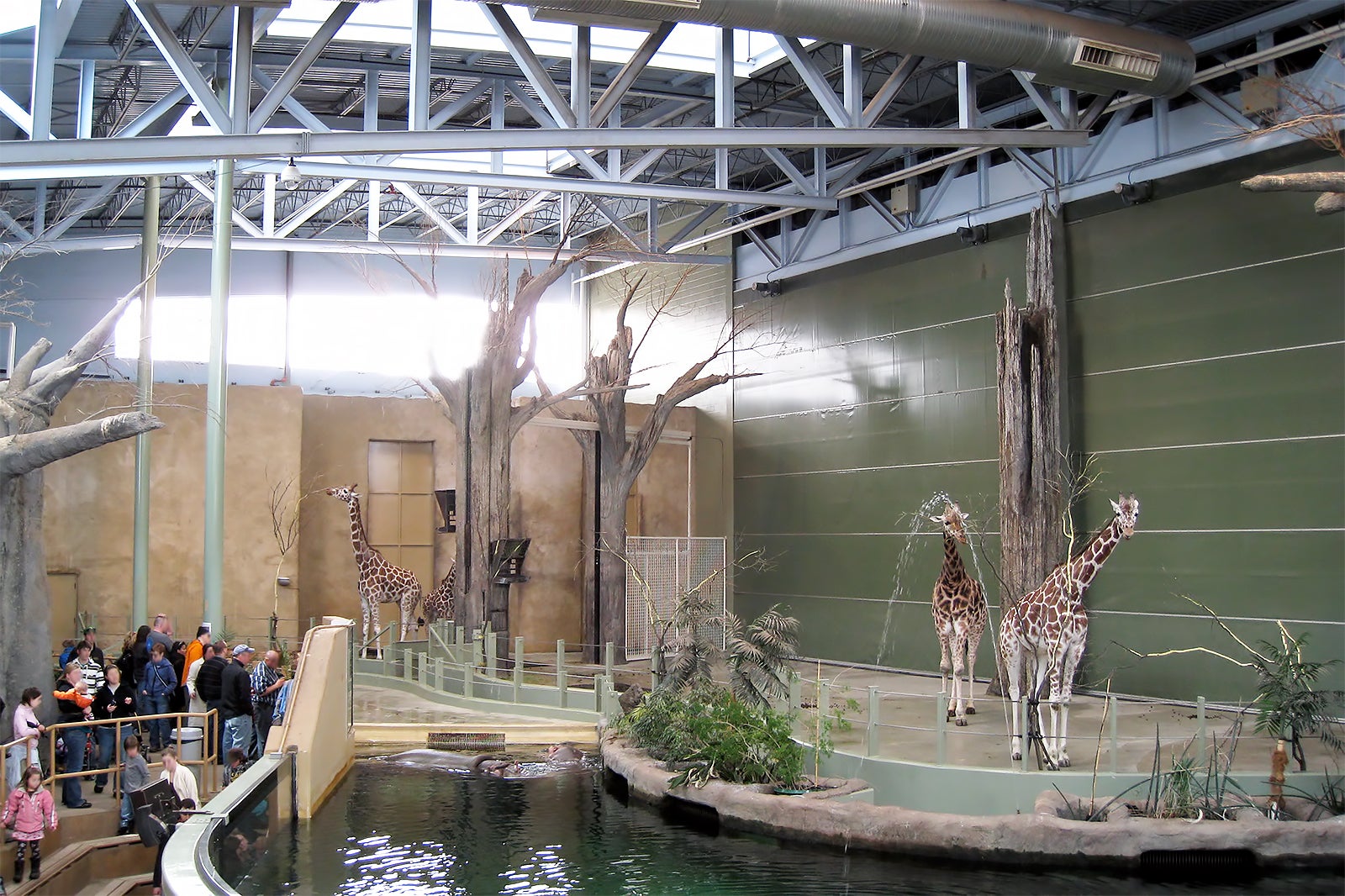 One of the most visited zoos in Canada, Calgary Zoo is home to over 1,000 animals. Comprising more than 270 species, the animals are housed in 6 sections according to their origins. Giant pandas, Amur tigers, and gorillas are amongst the most popular animals to see here. A good choice of lunch options, as well as kid's playgrounds, allow you and your family to spend a pleasant day at Calgary Zoo. Easily accessible by C-Train light rail, the zoo sits only a short journey east of the city centre.
地點: 210 St. George's Drive NE, Calgary, AB T2E 7V6, Canada
開放時間: October–March, daily from 9 am to 5 pm. April–September, daily from 9 am to 7 pm.
電話: +1 403-232-9300
相片由 Mack Male 提供 (CC BY-SA 2.0) 經修改
3
Telus Spark
Learn through experience in an interactive science centre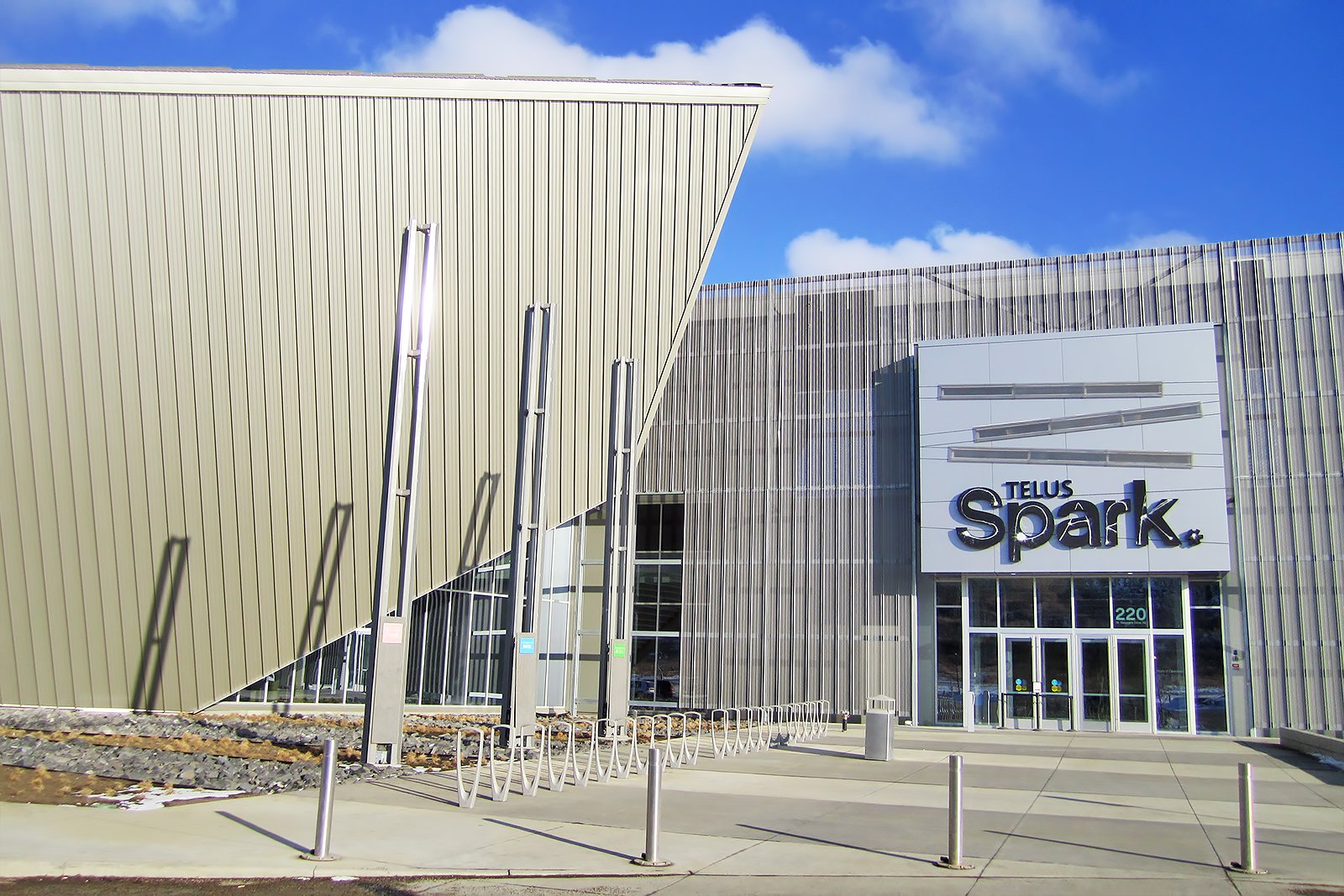 Originally known as Calgary Centennial Planetarium, Telus Spark is a science centre which houses interactive exhibits and multimedia presentations. Learn about our universe in the Dome Theatre, build something with real tools in the Open Studio Workshop, discover the connections between various energies in the Energy & Innovation section. The focus here is on learning through hands-on experience. Telus Spark also hosts a restaurant. It sits 2.5 km east northeast of downtown Calgary.
地點: 220 St Georges Dr NE, Calgary, AB T2E 5T2, Canada
開放時間: Sunday–Friday from 10 am to 4 pm, Saturday from 10 am to 5 pm, hours may vary, so check before to go.
電話: +1 403-817-6800
相片由 Mack Male 提供 (CC BY-SA 2.0) 經修改
4
Calgary Corn Maze & Fun Farm
Loose yourself in a gigantic corn labyrinth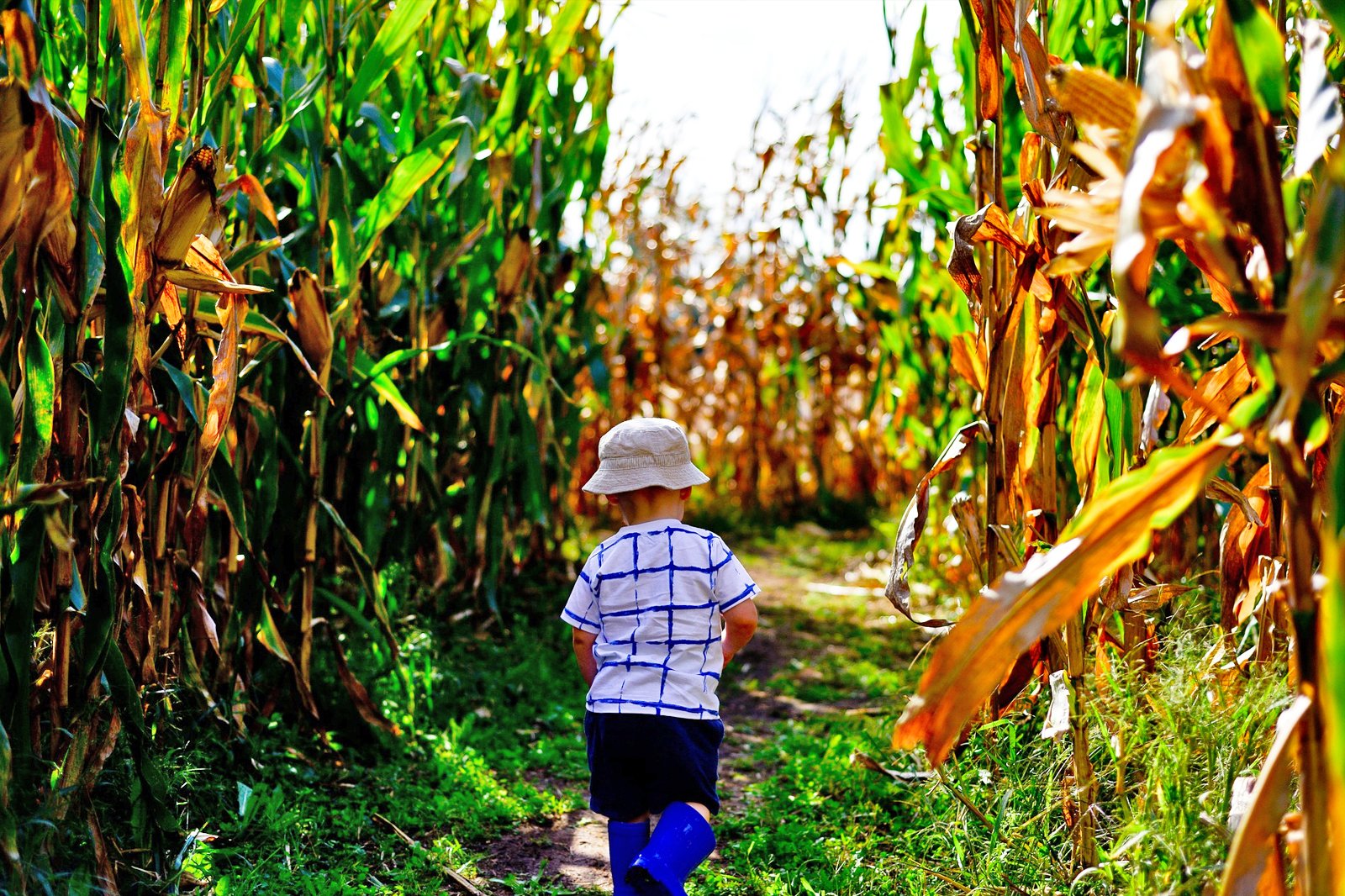 Take a breath of fresh air in the Canadian Prairies, 25 km southeast of Calgary city centre. As its name implies, Calgary Corn Maze & Fun Farm is a themed park dedicated to the agricultural culture of Western Canada. Covering almost 50,000 sq m, the main corn maze the park is named after will certainly keep your children occupied for a while. The maze isn't the only attraction here. From petting farm animals to sliding in potato sacks, there's a wide range of fun games and activities to keep the family entertained while visiting Calgary Corn Maze & Fun Farm.
地點: 284022 Township Road 224, Rocky View No. 44, AB T1X 0J6, Canada
開放時間: June–October, daily from 10 am to 5 pm
電話: +1 403-648-2719
5
Shakers Fun Centre
Enjoy 7 cool activities from mini-golf to rock climbing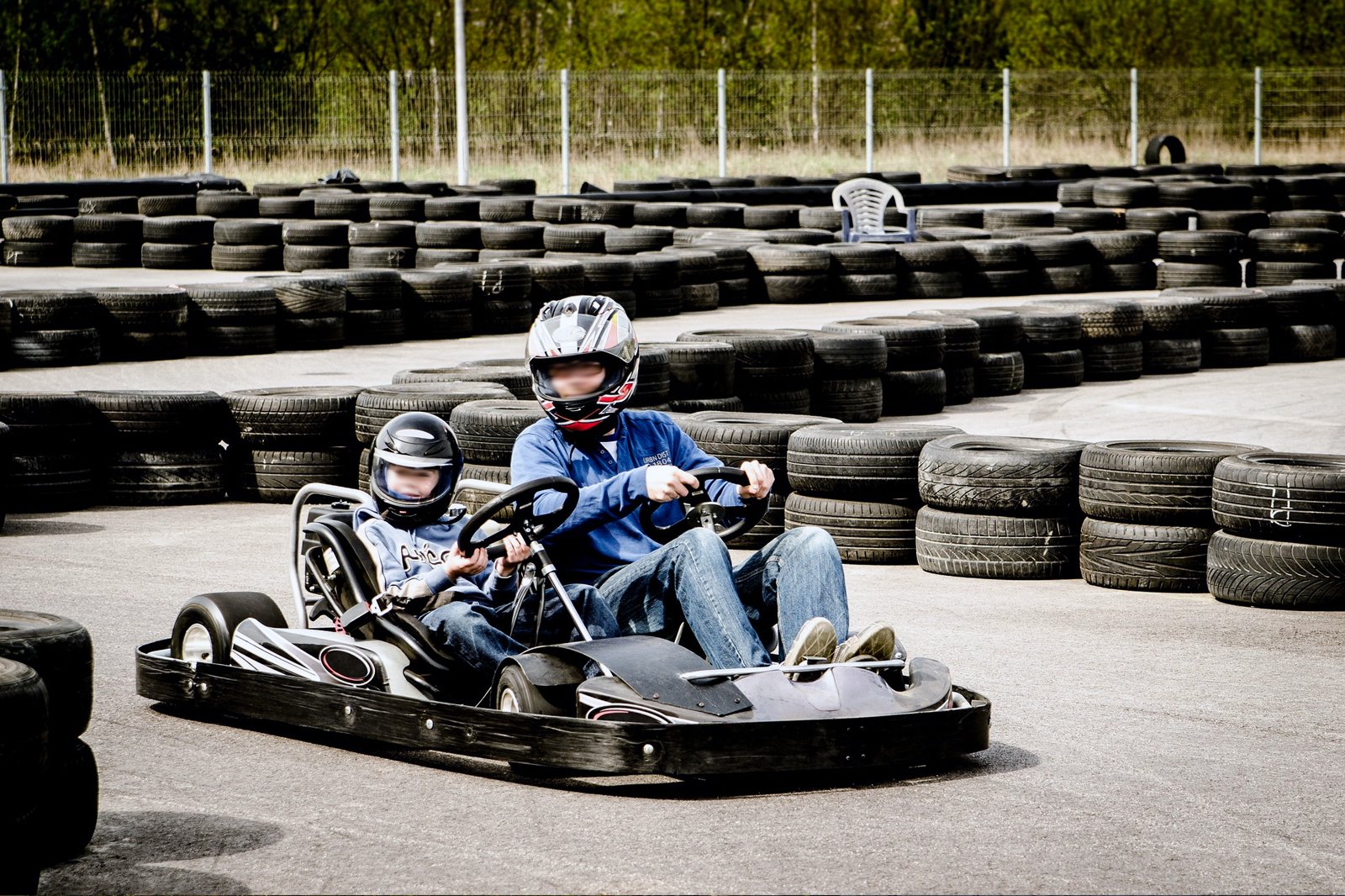 Sat on the south-eastern outskirts of Calgary, Shakers Fun Centre is a 2-hectare indoor and outdoor entertainment park filled with activities for children of all ages. Your little ones will enjoy themselves in the Inflatable Village, while older kids will have fun rock climbing or battling each other in the Laser Tag Galaxy. Shakers Fun Centre hosts 7 attractions in total. Hearty snacks and drinks are also available.
地點: 9900 Venture Ave SE, Calgary, AB T3S 0A1, Canada
開放時間: Friday from 12 pm to 10 pm, Saturday from 10 am to 10 pm, Sunday from 10 am to 6 pm.
電話: +1 403-236-2213
6
Fish Creek Provincial Park
Take a stroll in a large urban park
Stretching along the Bow River 15 km south of the city centre, Fish Creek Provincial Park is one of the largest urban parks in North America. Here, you'll find an extensive trail system for hiking or cycling, a large artificial lake bordered with beaches, and many caves to explore. The park is home to an abundant wildlife including beavers, deer, and coyote that are frequently spotted. You'll find 2 restaurants next to the park's headquarters, but bringing a picnic is an even better idea as tables are available throughout the park.
地點: Calgary, AB, Canada
開放時間: Daily from 8 am to 8 pm
電話: +1 403-297-5293
相片由 Donkey puncht123 提供 (CC BY-SA 4.0) 經修改
7
Fort Calgary
Discover Calgary's first settlement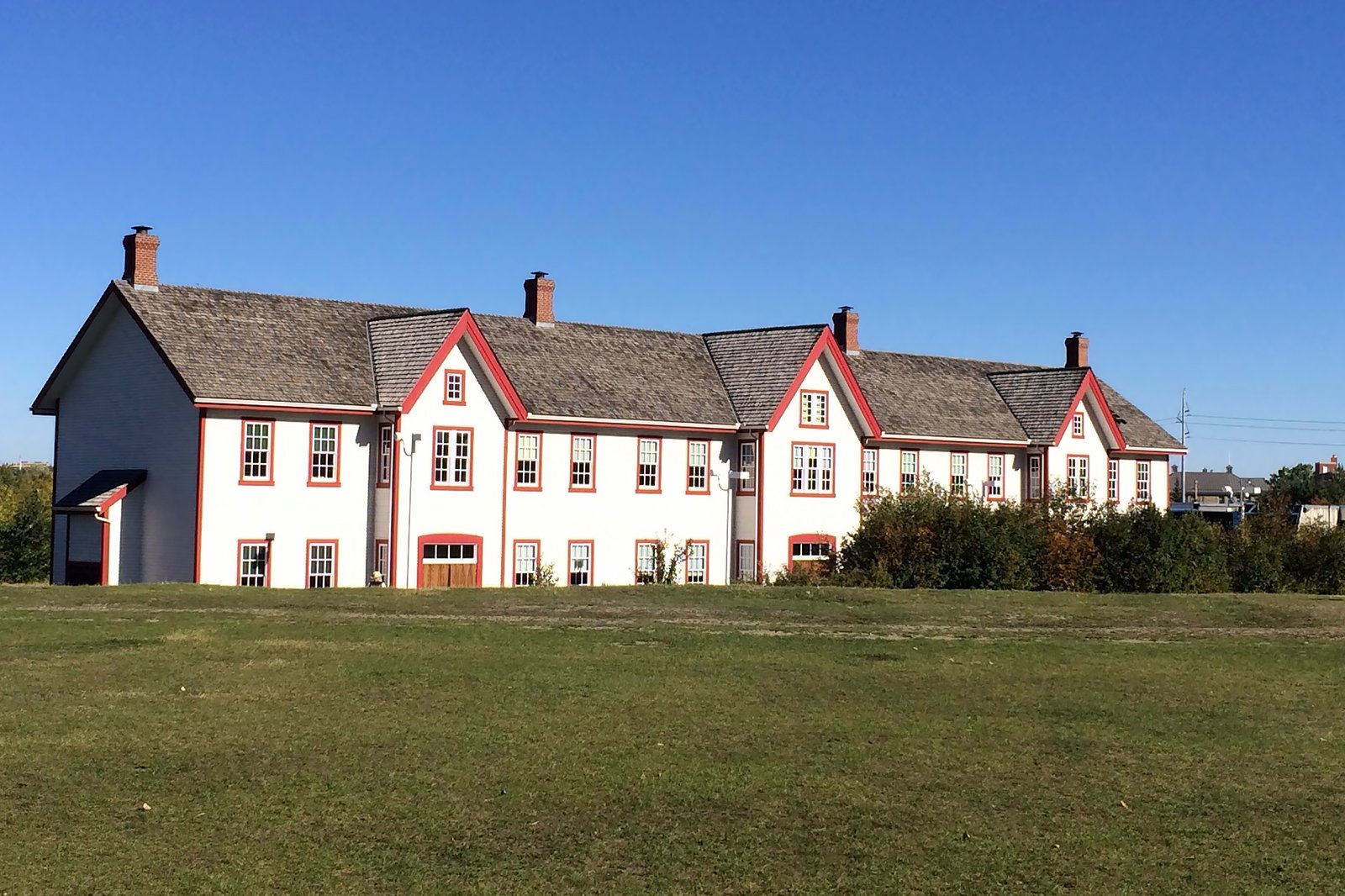 A First Nation and former-European cross-cultural hot spot, Fort Calgary is the historic birthplace of the city. Founded in 1875 at the confluence of the Bow and Elbow Rivers, it's at once a museum and an educational and entertainment centre. Children can dress up as Mounties – constables of the Royal Canadian Mounted Police – and discover their major role in the establishment of Canada. Located on a 16-hectare plot of land, a 10 minute walk from the city centre, Fort Calgary offers an insight into the area's rich history.
地點: 750 9 Ave SE, Calgary, AB T2G 5E1, Canada
開放時間: Daily from 9 am to 5 pm
電話: +1 403-290-1875
相片由 Peter Birkness 提供 (CC BY-SA 3.0) 經修改
8
Calgary restaurants with great kid's menu
Family-friendly restaurants in Stampede City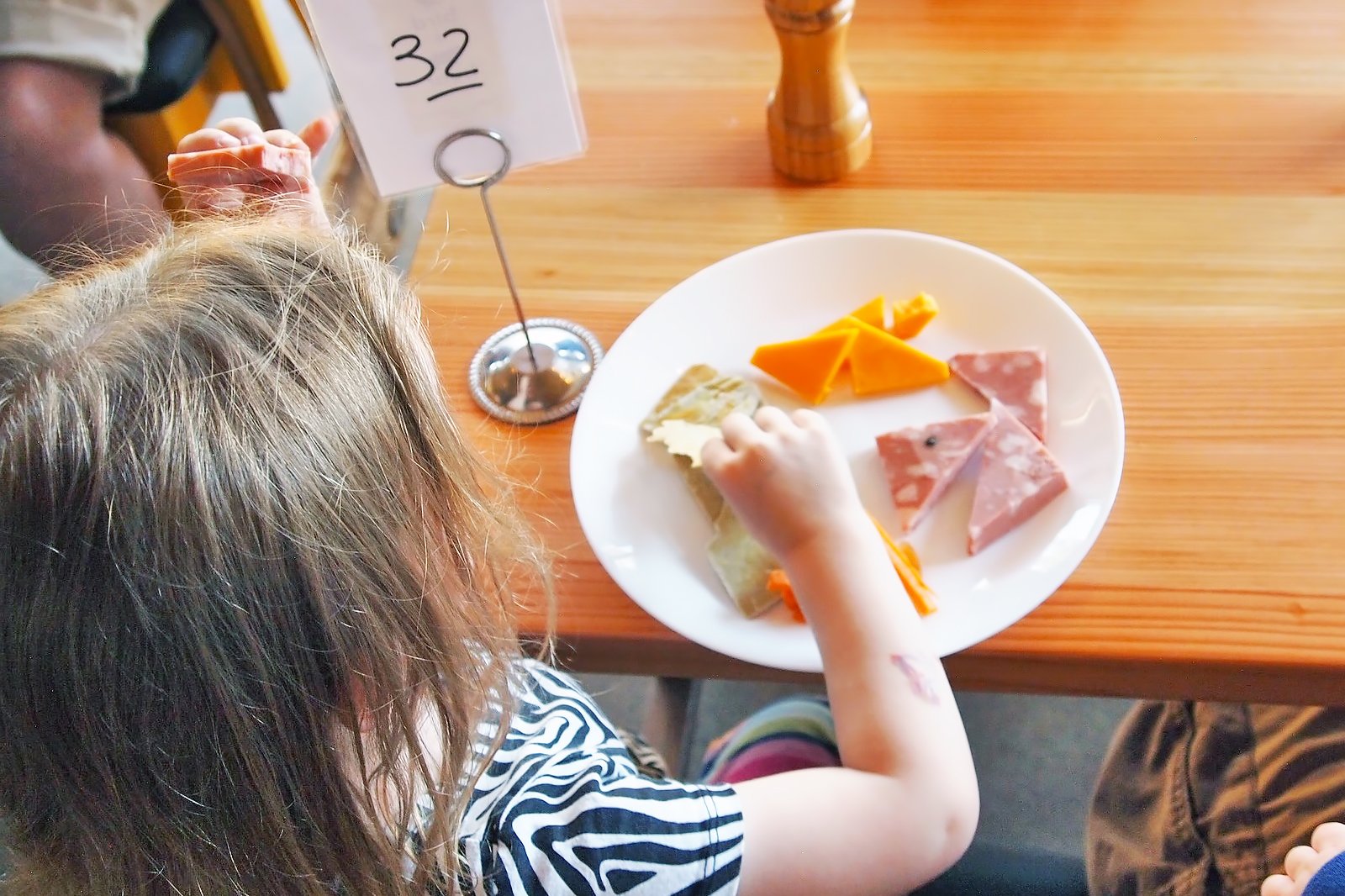 High chairs, a kids' menu, and change tables are 3 of the must-have items that ensure a restaurant is family-friendly. Calgary doesn't lack such establishments and we've selected some of the best and most popular of these here. Clive Burger on 17 Avenue SW is a casual and affordable venue serving classic Canadian favourites crowned by its yummy Alberta beef. Phil's belongs to a popular restaurant chain and features a dedicated menu, activity books, and brain teasers for the children. To treat the sweet-toothed, delicious frozen desserts are available at any of the 3 Village Ice Cream branches in Calgary.
9
The Hangar Flight Museum
Make a journey through the history of aviation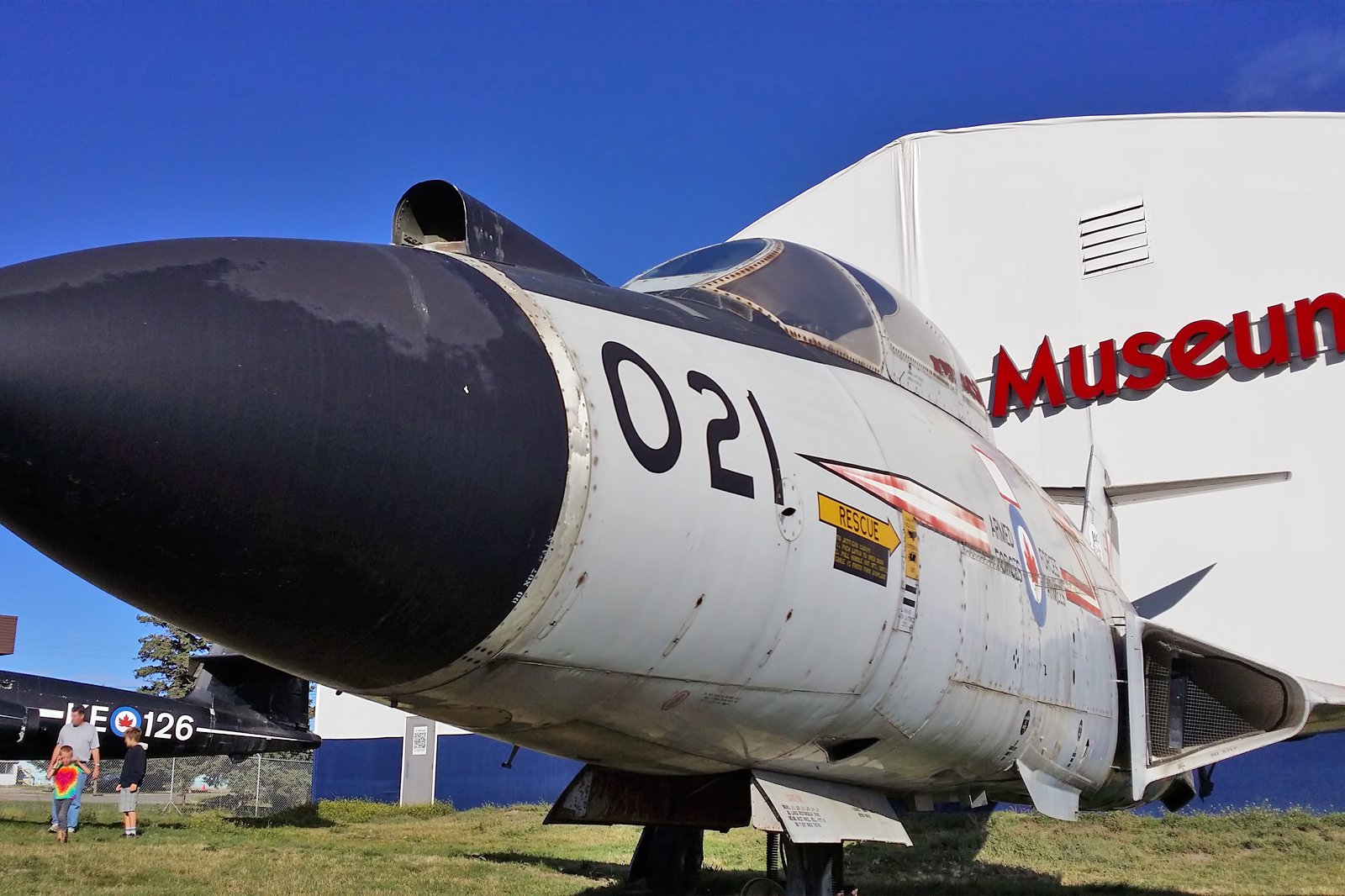 Located right to the south of Calgary Airport, The Hangar Flight Museum takes you for a journey through the history of aviation in Canada via its exhibit of over 20 aircraft and over 50 aeronautical engines. This museum houses well-preserved vintage aeroplanes and helicopters and may well inspire dreams of flight in its visitors, especially children.
地點: 4629 McCall Way NE, Calgary, AB T2E 8A5, Canada
開放時間: Daily from 10 am to 4 pm
電話: +1 403-250-3752
相片由 Eric Friedebach 提供 (CC BY-SA 3.0) 經修改
10
Speeders Indoor ProKarts
Experience an adrenaline rush driving powerful electric karts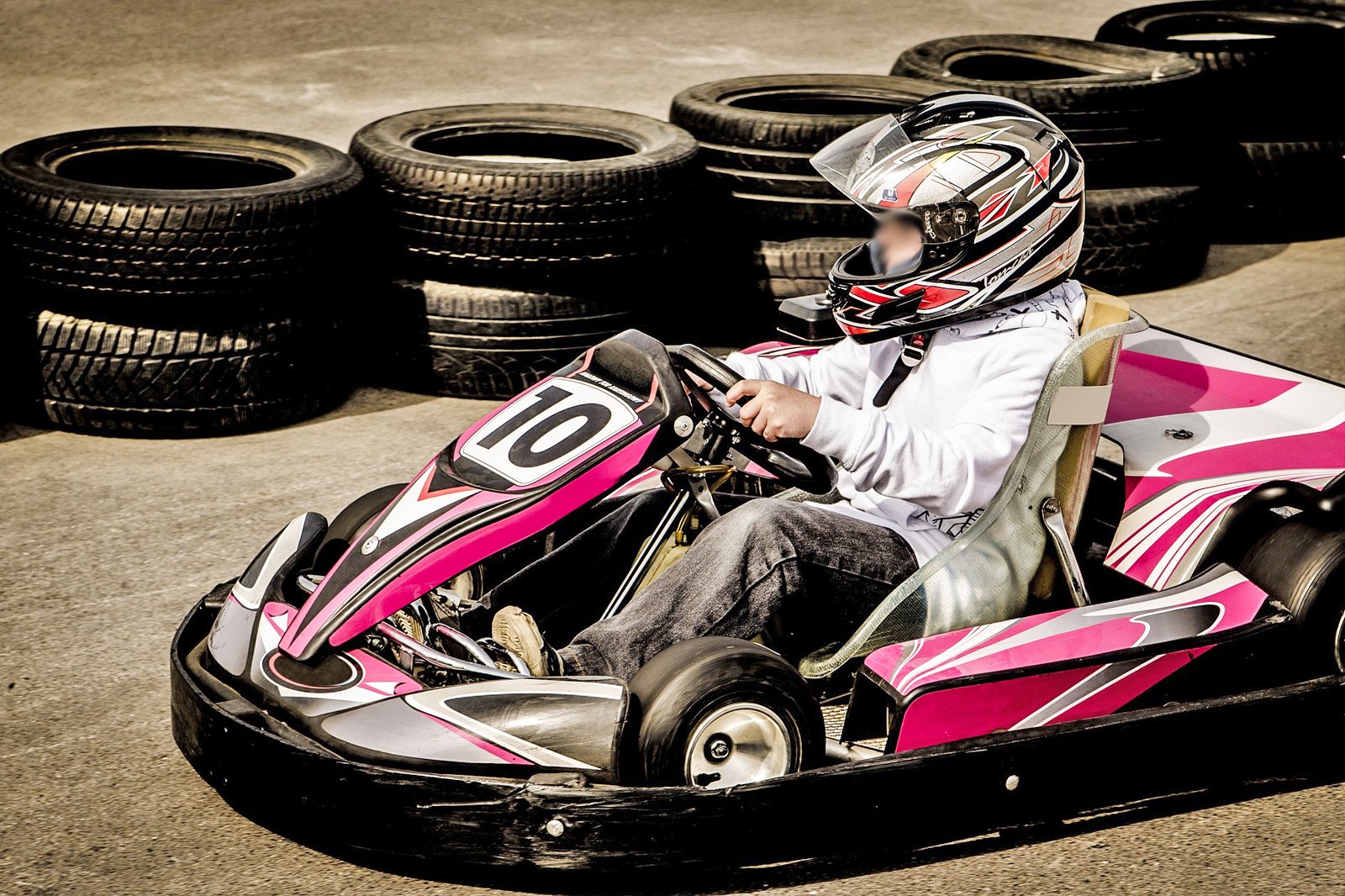 Speeders Indoor ProKarts is the right place if you're looking for some speed-based excitement. Located just west of the airport, in a well-maintained and modern venue, Speeders Indoor ProKarts is equipped with first-class electric karts. Children must be at least 150 cm tall to join the races, which each last roughly 10 minutes. Expect an adrenaline rush as these electric-powered karts are really fast. Snacks and drinks are available on site.
地點: 58 Aero Dr NE unit 109, Calgary, AB T2E 8Z9, Canada
開放時間: Sunday–Thursday from 11 am to 10 pm, Friday and Saturday from 11 am to 12 am
電話: +1 403-230-3009