6 Places to Learn Something New in Calgary
Calgary's Arts and Culture Venues
Calgary was named Cultural Capital of Canada in 2012, and the already-thriving arts and culture scene has gone from strength to strength since then. The city boasts a vibrant performing arts scene and does a stand-up job of preserving its unique culture and shouting about it to the world. You'll find an impressively diverse range of specialist museums, celebrating everything from Canadian sports heroes to the Western Canadian wilds.
Calgary's theatre scene is richly diverse, with venues specialising in mystery plays, improvisation, 1-act plays, and community theatre. There are also long-established, larger venues offering more mainstream fare. Whether you're a true believer yourself or not particularly religious, it's well worth checking out the spiritually-orientated landmarks in Calgary, too. Follow us through a selection of Calgary's arts and culture venues.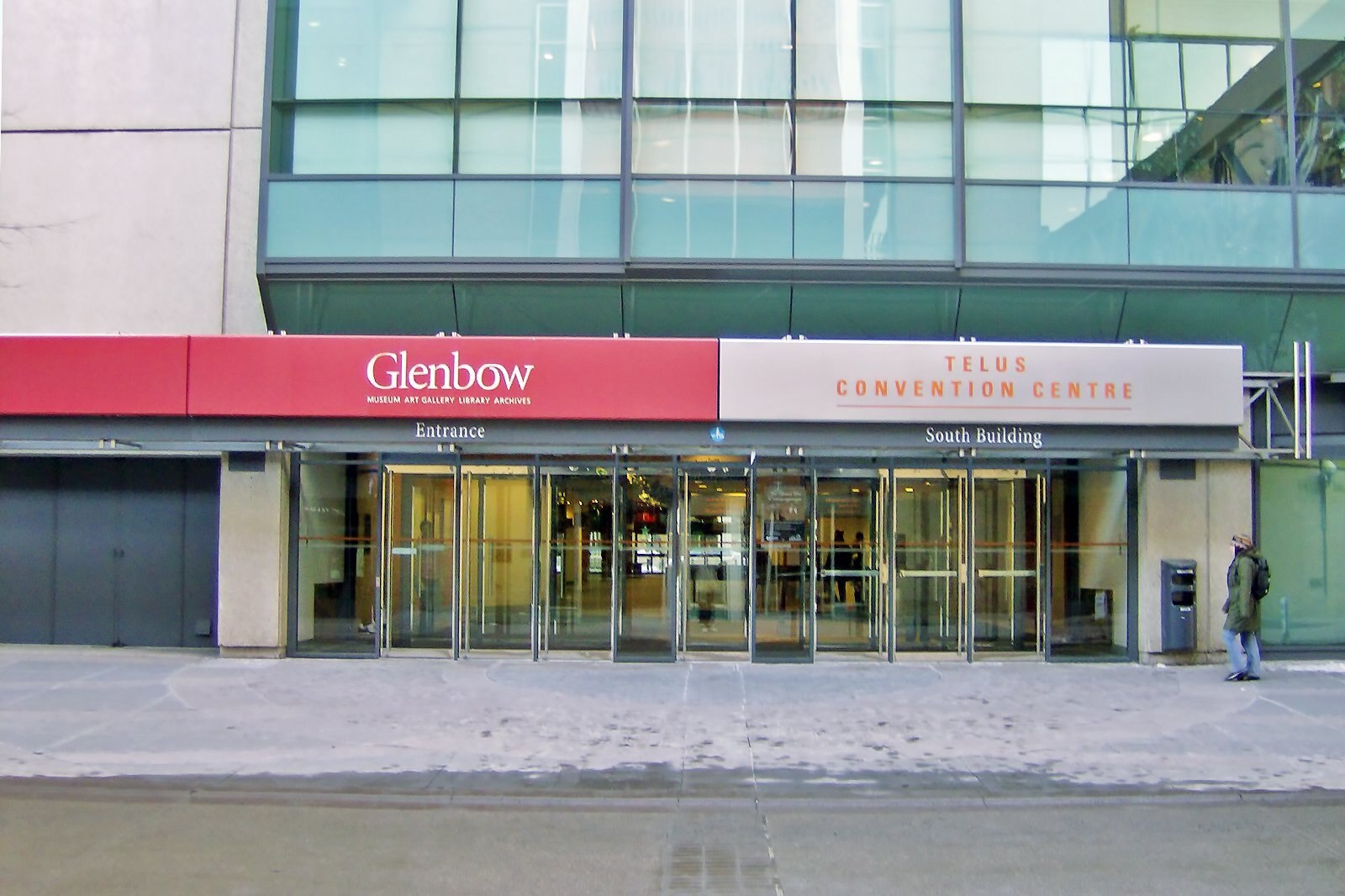 This imaginatively curated, innovative museum is home to Western Canada's largest art collection, which includes an amazing selection of North American paintings, and Inuit art from the first days of commercial art production. The museum also celebrates world culture, with an astonishing selection of Asian sculptures dating back as far as the 1st century.
地點: 130 9th Avenue SE, Calgary AB T2G 0P3, Canada
開放時間: Tuesday–Thursday and Saturday from 9am to 5pm, Fridays from 9am to 8pm, Sundays from 12pm to 5pm (closed on Mondays)
電話: +1 403-268-4101
相片由 Thivierr 提供 (CC BY-SA 3.0) 經修改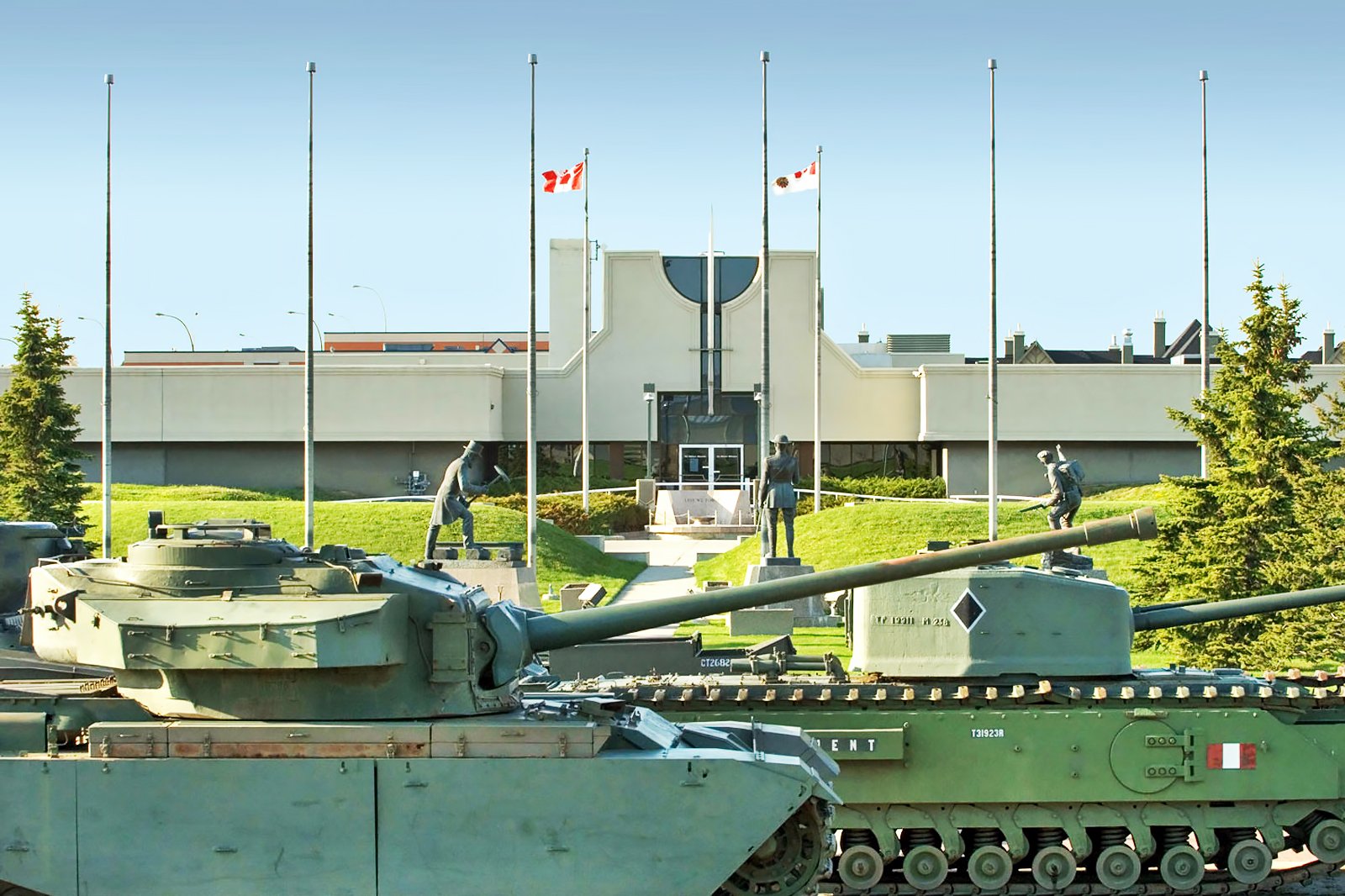 The Military Museums of Calgary
Devoted to the incredible triumphs and tragedies of the Canadian Forces throughout history, this complex encompasses several separate museums and galleries. It brings history to life with interactive exhibits, allowing visitors to walk through a First World War trench, and experience an air mission briefing in a real World War 2 Nissen hut.
地點: 4520 Crowchild Trail SW, Calgary AB T2T 5J4, Canada
開放時間: Daily from 9am to 5pm
電話: +1 403-410-2340
相片由 Cszmurlo 提供 (CC BY-SA 3.0) 經修改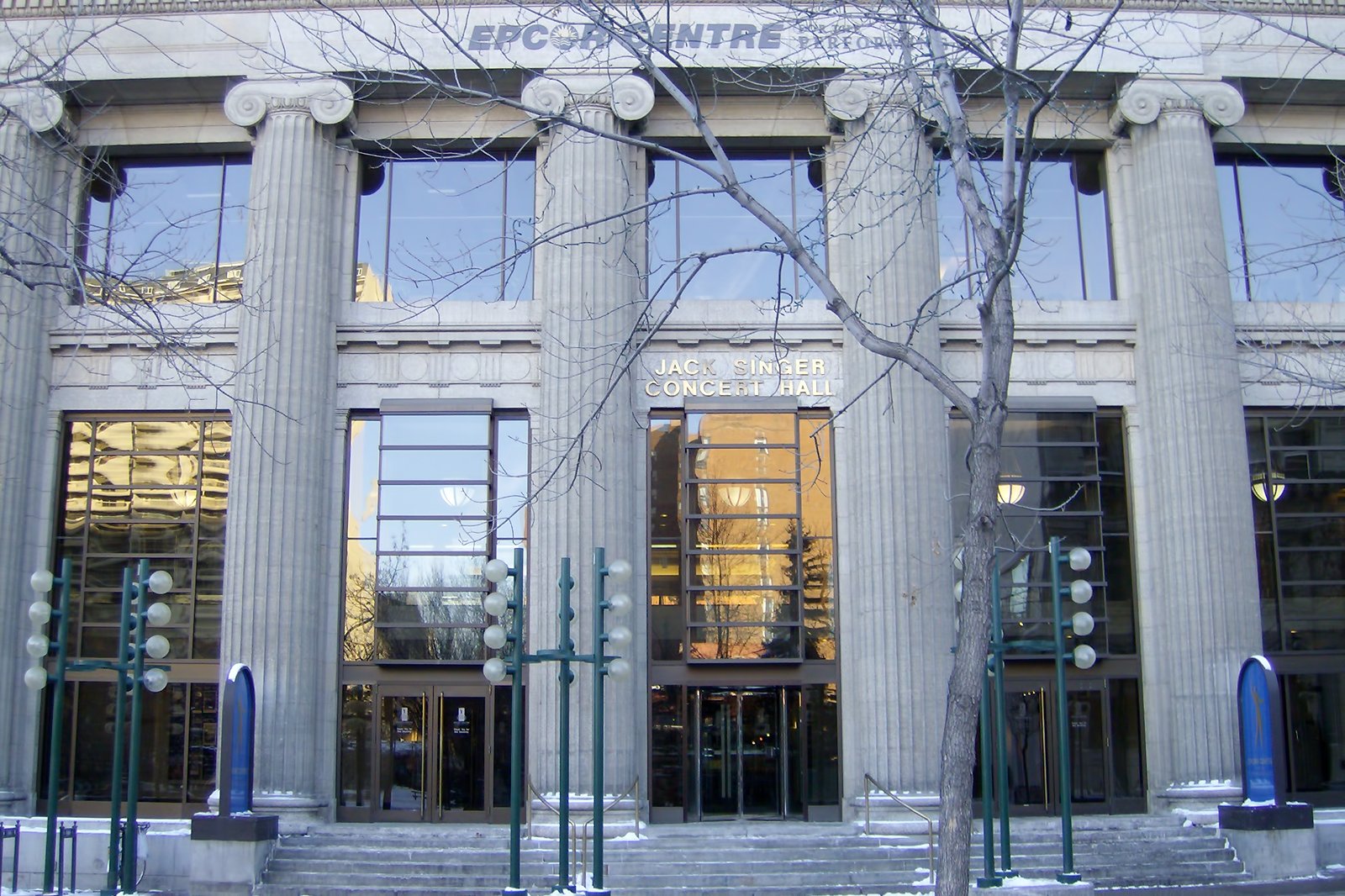 EPCOR Centre for the Performing Arts
Also known as Arts Commons, the EPCOR Centre is the beating heart of Calgary's performance scene. It features an amazingly eclectic year-round programme of toe-tapping musicals, acclaimed dramas, children's shows, concerts, and arthouse film screenings. Whatever your interests may be, this is your 1-stop destination for a first-rate cultural fix.
地點: 205 8th Avenue SE, Calgary AB T2G 0K9, Canada
電話: +1 403-294-9494
相片由 Thivierr 提供 (CC BY-SA 3.0) 經修改
Perhaps Calgary's most striking cultural attraction is its extensive collection of public artworks. An array of abstract sculptures and vibrant murals give a unique, futuristic edge to an ever-evolving cityscape. World-famous Spanish artist Jaume Plensa has created jaw-dropping sculptures in major cities all over the world, from Chicago to Singapore. His contribution to Calgary's cultural landscape is a giant wire mesh sculpture of a young girl's head, installed at the base of the city's tallest tower, The Bow.
地點: 110 6 Avenue SE, Calgary, AB T2G 0G2, Canada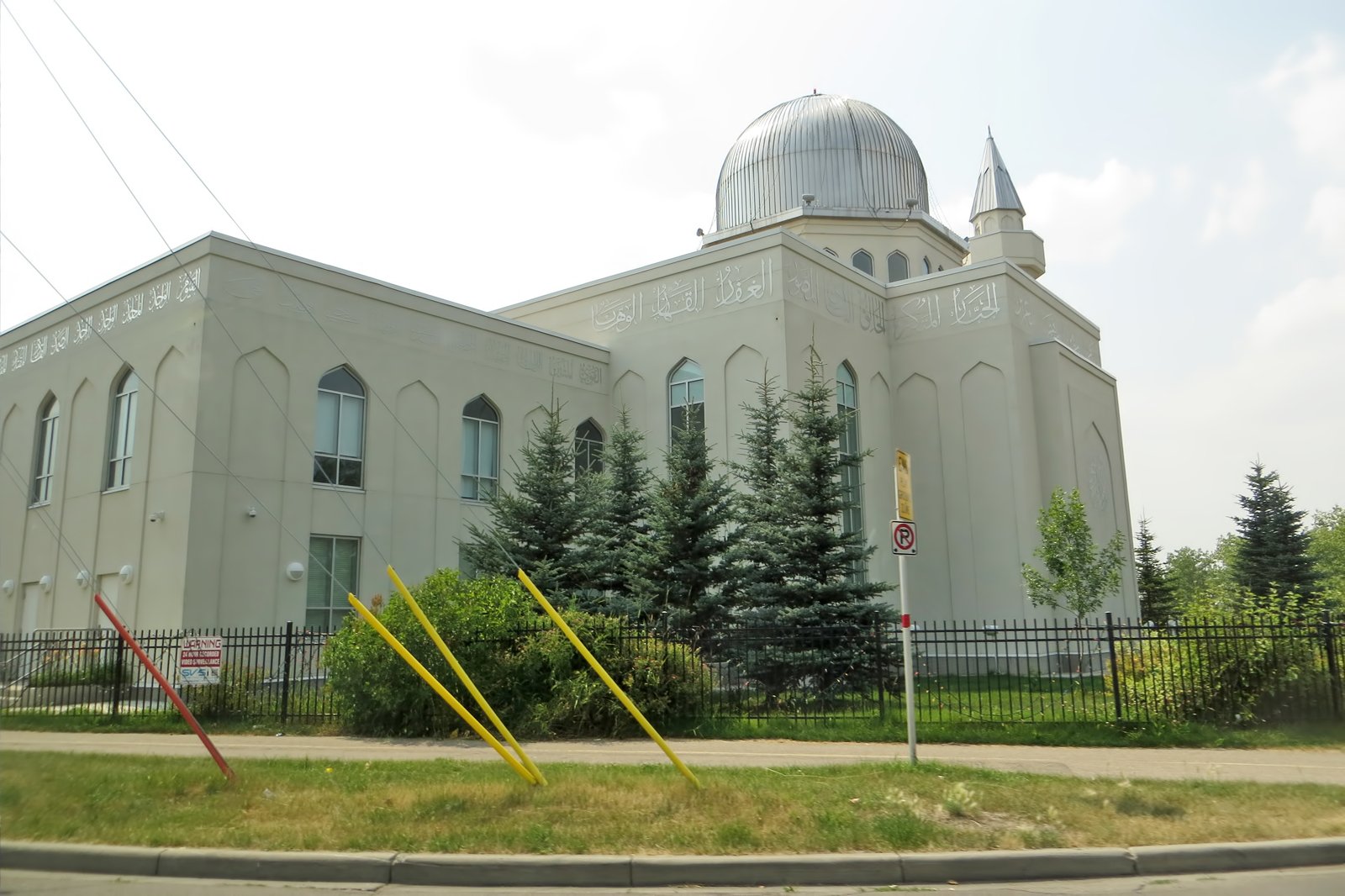 Calgary is home to one of the largest mosques in North America. This vast, gleaming white structure dominates the local skyline with its strikingly modern, shimmering steel dome and steel-capped minaret. In its prayer hall hangs a staggering, 400 kg chandelier. Visitors are more than welcome to explore this unique landmark at their leisure, and guided tours are also available.
地點: 4353 54 Avenue NE, Calgary AB T3J 4L3, Canada
開放時間: Daily from 10am to 8pm
電話: +1 403-590-8008
相片由 Sunnya343 提供 (CC BY-SA 4.0) 經修改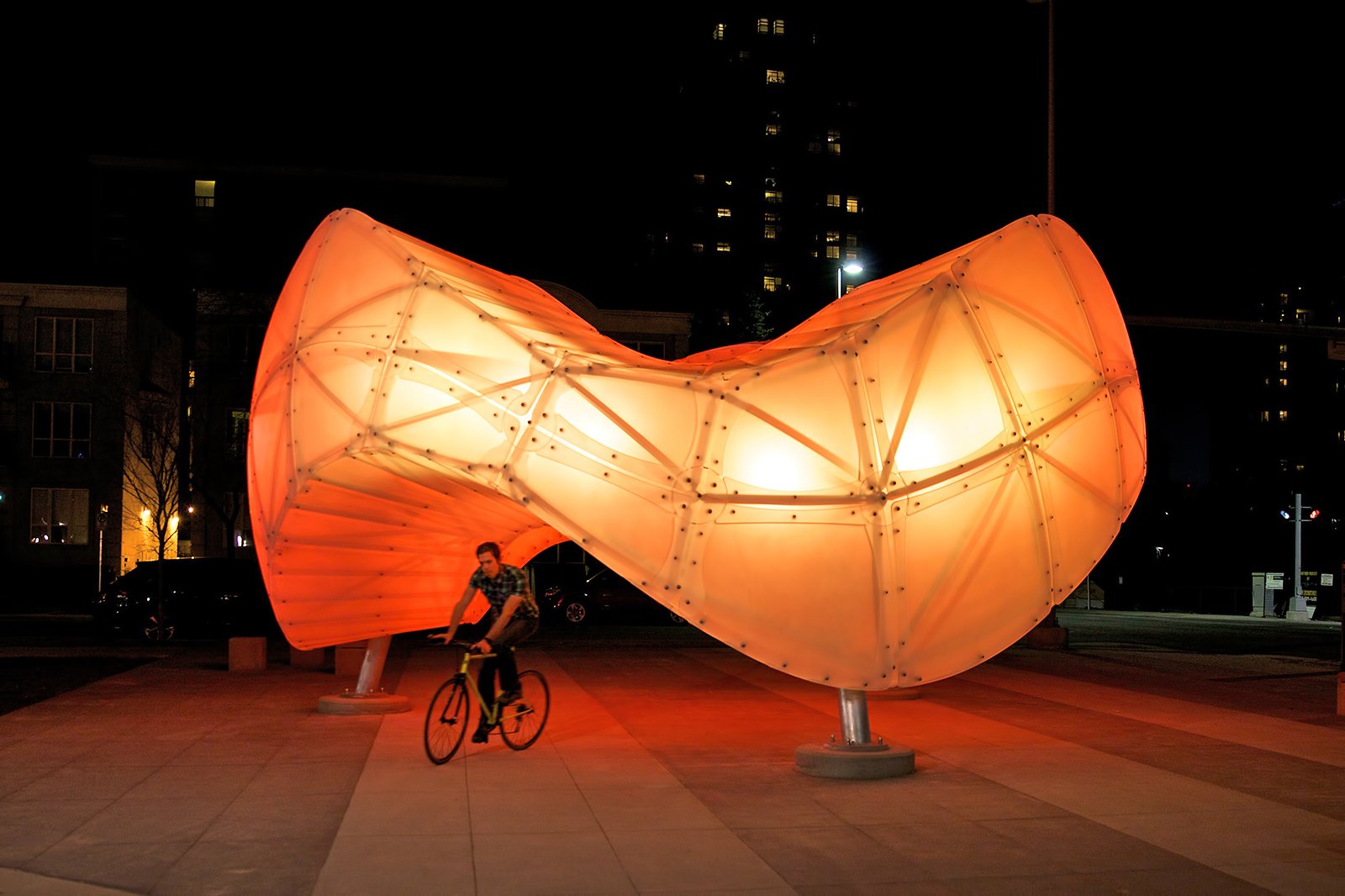 This unique, interactive sculpture is an intriguing addition to the Beltline neighbourhood. It's best viewed in the evening, as it's illuminated in an ever-changing kaleidoscope of colours. You can even create your own light sequence by waving your hands or playing a video on your phone in front of it. Chinook Arc is by Joe O'Connell, Blessing Hancock and Creative Machines.
地點: 841-1009 12 Avenue SW, Calgary, AB T2R 1P9, Canada
電話: +1 520-294-0939