10 Things to Do in Quebec City on a Small Budget
Holidays in Quebec City Don't Have to Be Expensive
There are plenty of things to do in Quebec City, even on a small budget. Wandering in the Old Town, eating away from the city centre and getting around on public transport are just a few of the options available to give you the holiday of a lifetime in Quebec City without breaking the bank.
From splendid religious edifices to vintage grocery stores, the capital city of the Quebec Province has plenty of great sightseeing opportunities that are out in the open and free for all to take in. Check out our selection of the 10 things to do in Quebec City on a small budget and see why holidays in the oldest city in Canada don't have to be expensive.
Wander around Old Quebec
Take a self-guided tour of Quebec City historical district
A self-guided walking tour is the most economical way to discover Old Quebec. The narrow, cobblestoned lanes of the Upper and Lower Towns have surprises at each corner. You can easily find tour routes on the internet, letting you explore this historical district at your own pace. Note that, being a UNESCO World Heritage site and the prime tourist spot in the city, prices in restaurants and boutiques are usually higher than in surrounding districts. You nevertheless can find a few affordable places to snack and refresh yourself.
地點: Vieux-Québec, Quebec City, QC, Canada
Travel around with the RTC bus networks
Getting around Quebec City on a budget
The old city centre of Quebec can easily be explored on foot, but many major attractions like Montmorency Waterfall, Aquarium of Quebec and Bora Park Valcartier require a vehicle to reach. RTC – Réseau de transport de la Capitale – runs an affordable and convenient bus network that can take you almost everywhere in Quebec City. A single ride costs C$3.50 but you can save money by purchasing a 1-Day Pass for C$8.60 or a 5-Day Pass for C$29.50. Tickets and passes can be bought on the bus, at RTC stations and at over 150 authorised sellers throughout the city.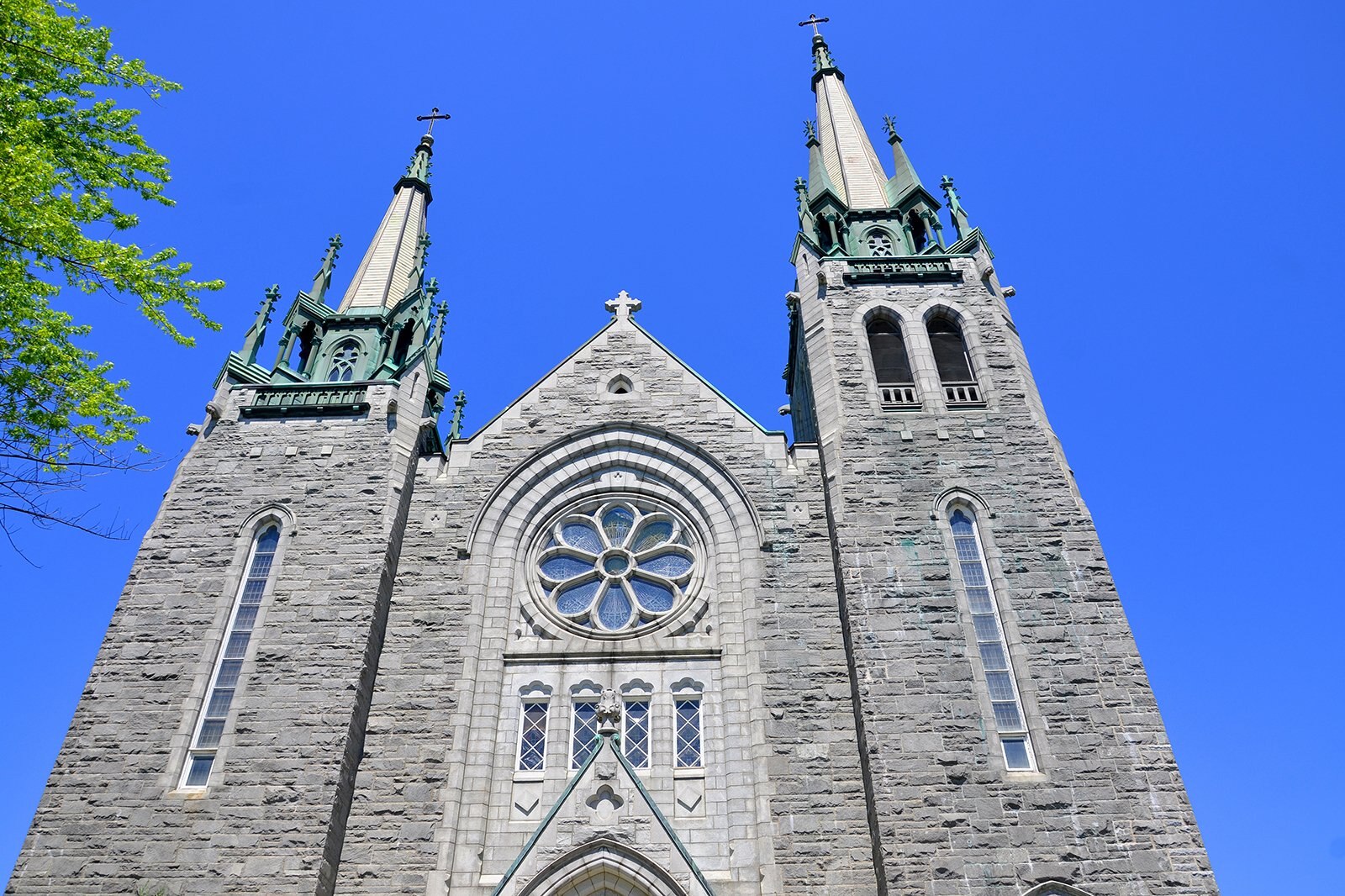 Sainte-Anne-de-Beaupré Sanctuary
Discover an important place of pilgrimage
Sainte-Anne-de-Beaupré Sanctuary is a religious complex around the Sainte-Anne-de-Beaupre Basilica. It's located 30 km northeast of Quebec City Centre. Besides the splendid Romanesque Revival Basilica, the highlights of the complex include a Scala Santa, a Memorial Chapel and a Way of the Cross. Like Lourdes in France, it's an important place of pilgrimage and prayer for the sick. The visit of the basilica is free – only the museum has a modest entrance fee. Even if you're not religious, this is a worthwhile excursion from the city.
地點: 10018 Ave Royale, Sainte-Anne-de-Beaupré, QC G0A 3C0, Canada
開放時間: Varies, but usually from 8.30am to 5.30pm
電話: +1 418-827-3781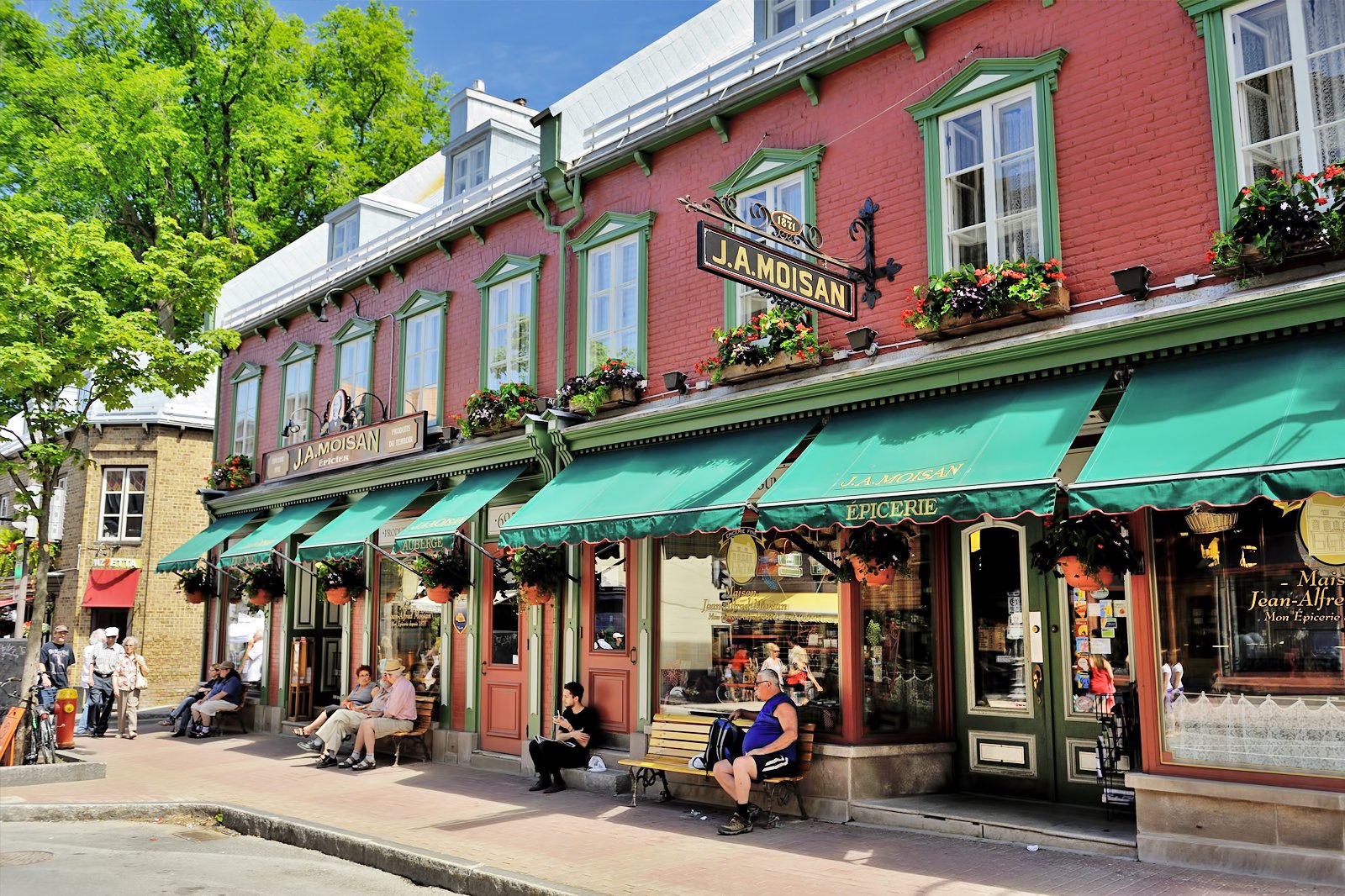 Shop at North America's oldest grocery store
A quaint vintage store in the city centre
Established on Saint-Jean Street in 1871, J.A. Moisan is known as North America's oldest grocery store. Featuring charming vintage touches and atmosphere, it sells a wide range of products, from cheese to jam and from chocolate to spices. The small size of the venue, the old tunes played on the speakers and the cheerfulness of the management and staff make it a great place to shop. J.A. Moisan is also a popular bed & breakfast and a cool place for enjoying a quick snack.
地點: 699 Rue Saint-Jean, Québec, QC G1R 1P7, Canada
開放時間: Monday–Wednesday and Saturdays from 8.30am to 7pm, Thursday–Friday from 8.30am to 9pm, Sundays from 10am to 7pm
電話: +1 418-522-0685
相片由 Eric Fortin 提供 (CC BY-SA 3.0) 經修改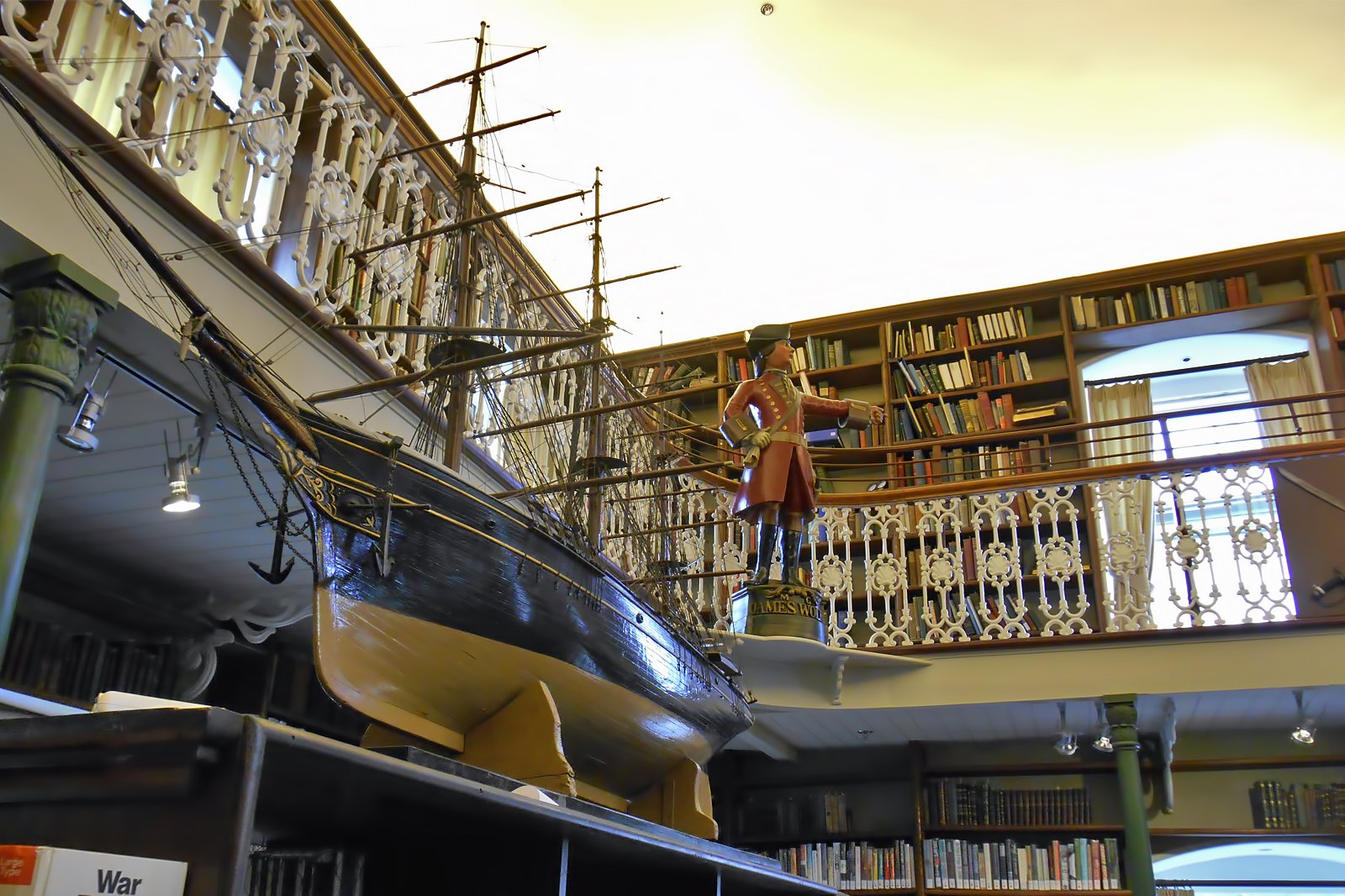 Morrin Cultural Centre
Get first-hand info about the Province of Quebec
Settled in a historical building dated back to the early 18th century, Morrin Cultural Centre hosts an impressive library, but is also Quebec City's prime English-language cultural centre and a historical interpretation site. This former Royal Redoubt, former prison and former college is listed as a National Historic Site of Canada and is home to the Literary and Historical Society of Quebec. Guided tours of Morrin Cultural Centre are available for a modest fee, but you can visit the splendid Victorian-style library for free. Here, you'll also find first-hand info about the interesting sites to visit in Quebec.
地點: 44 Chaussee des Ecossais, Quebec, QC G1R 4H3, Canada
開放時間: Monday–Tuesday and Thursday–Friday from 9am to 12pm and from 1pm to 5pm, Wednesdays from 10am to 12pm and from 1pm to 5pm (closed on Saturdays and Sundays)
電話: +1 418-694-9147
相片由 Jeangagnon 提供 (CC BY-SA 3.0) 經修改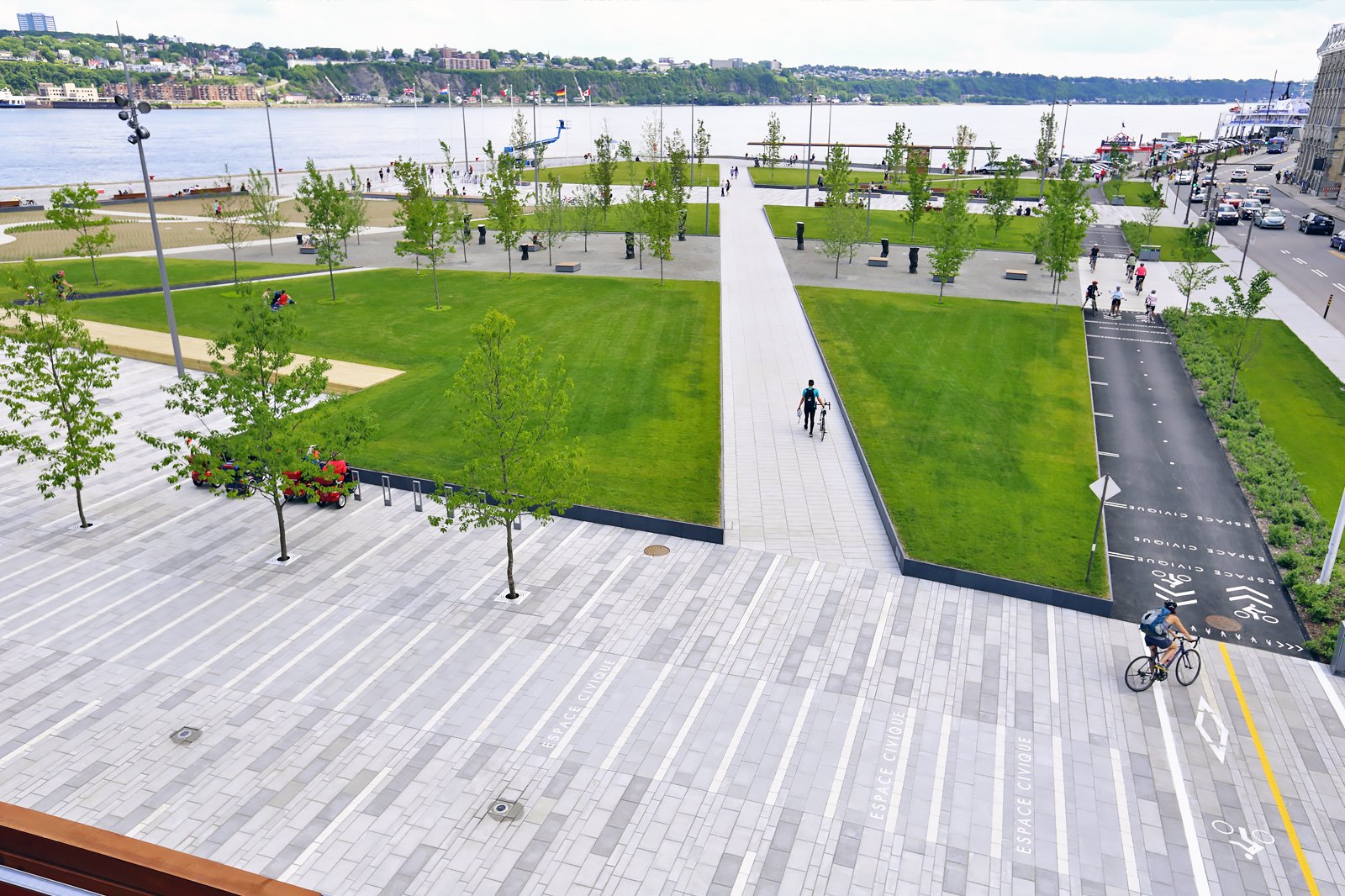 Unwind in Place des Canotiers
Take a break in a riverside park
Place des Canotiers is a 20,000 sq m square sat between Old Quebec and the Saint Lawrence River. It features cobblestoned and green spaces, as well as street furniture offering cool people-watching spots. The square is especially popular on warm days, thanks to the refreshing atomisers and fountains. Place des Canotiers is a good spot to start your exploration of Quebec City Centre. Landmarks and attractions such as Chouinard Quay, the Civilisation Museum and the Old Port of Quebec are all very close by.
開放時間: 40 Rue Dalhousie, Quebec, QC G1K 4B2, Canada
相片由 Cephas 提供 (CC BY-SA 4.0) 經修改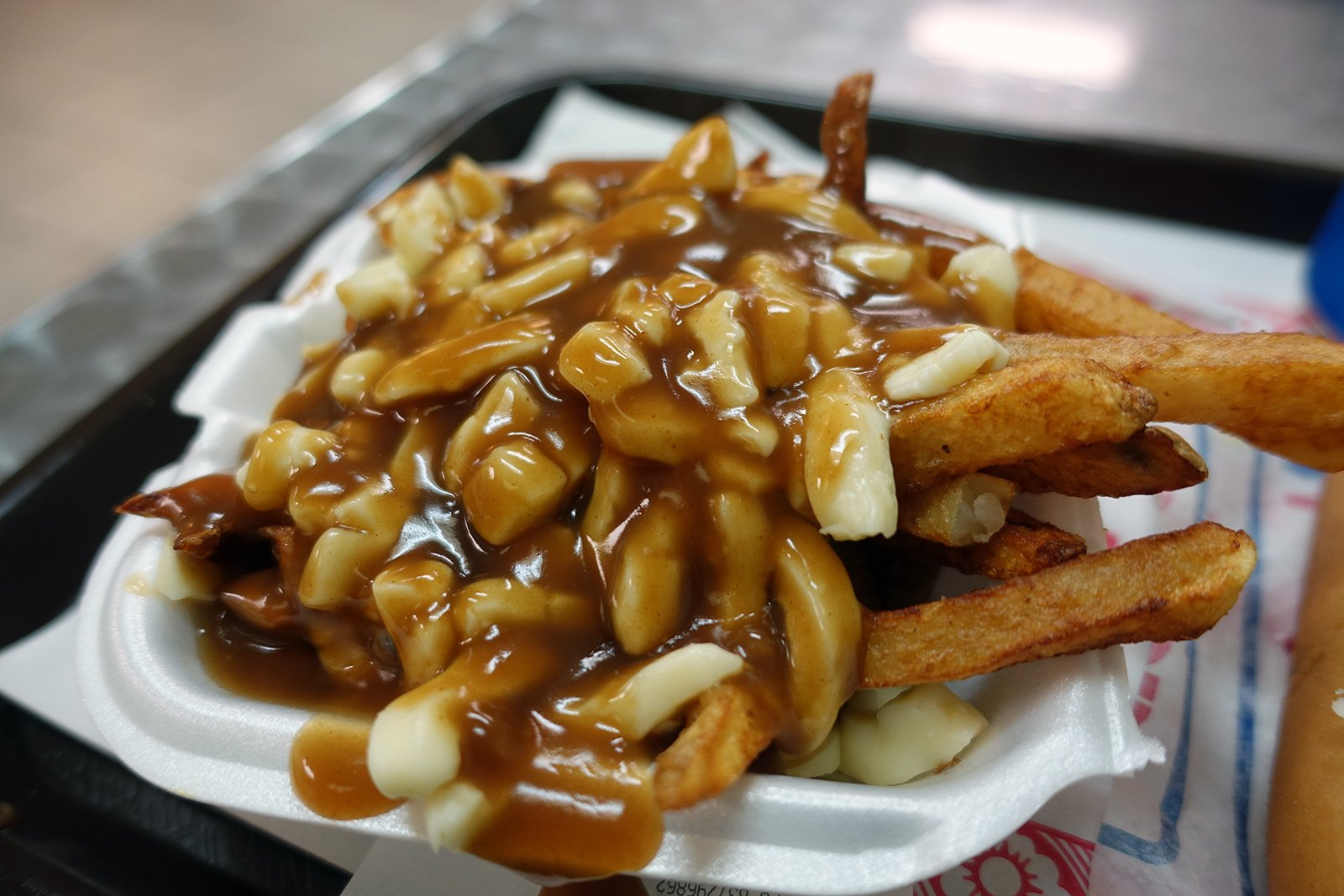 Sample local dishes in affordable restaurants
Enjoy Quebec specialities at fair prices
Quebec City is home to a good range of affordable restaurants, but you often have to get away of the most touristy places to find venues that serve delicious local dishes at low prices. Head to Poutineville on Saint-Joseph Street East if you want to sample Canada's national dish, poutine. About 600 metres down the same street, you can feast on Canadian and Mexican comfort food at Le Bureau de Poste. Last but not least, go and enjoy all-day breakfast and Quebec food specialities at Buffet de l'Antiquaire on Saint-Paul Street, in the Old Port neighbourhood.
相片由 Guilhem Vellut 提供 (CC BY 2.0) 經修改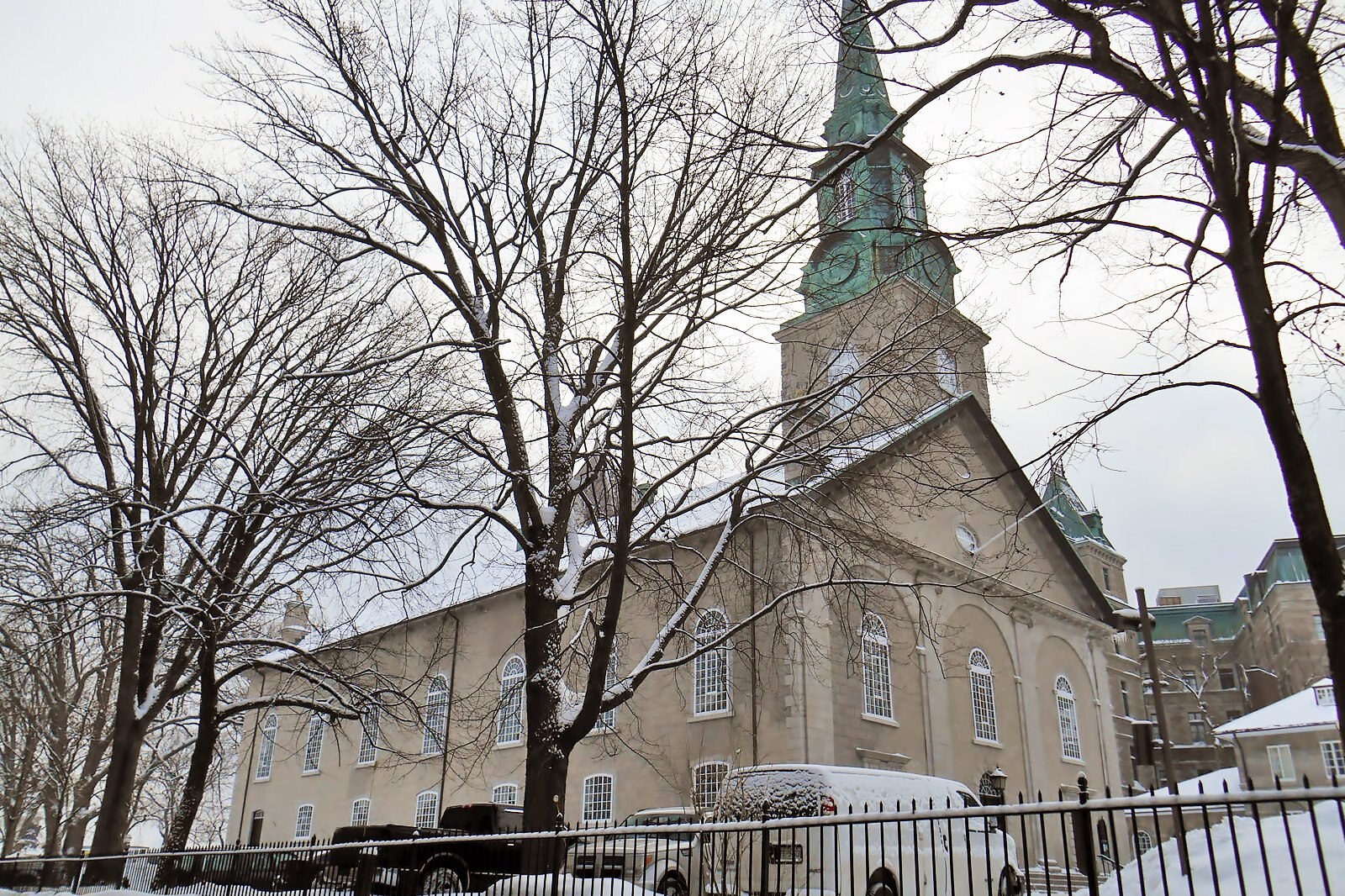 Cathedral of the Holy Trinity
Visit the first Anglican Cathedral built outside the British Isles
Built between 1800 and 1804, the Cathedral of the Holy Trinity was the first Anglican Cathedral built outside the British Isles. Designed in a splendid neoclassic Palladian style, it's a National Historic Site of Canada. Even if you're not religious, it's a great place to visit for a glimpse into the history of English society in Quebec City. You can also just sit and enjoy the serenity of the place. Go to a Sunday service at 11am and enjoy the excellent acoustics of the cathedral while the choir sing, accompanied by the 3,000-pipe organ. While guided tours are available throughout the year for a modest fee, there are free tours available between mid-May and mid-November.
地點: 31 Rue des Jardins, Quebec, QC G1R 3Y9, Canada
開放時間: Daily from 9am to 5pm
電話: +1 418-692-2193
相片由 Jeangagnon 提供 (CC BY-SA 3.0) 經修改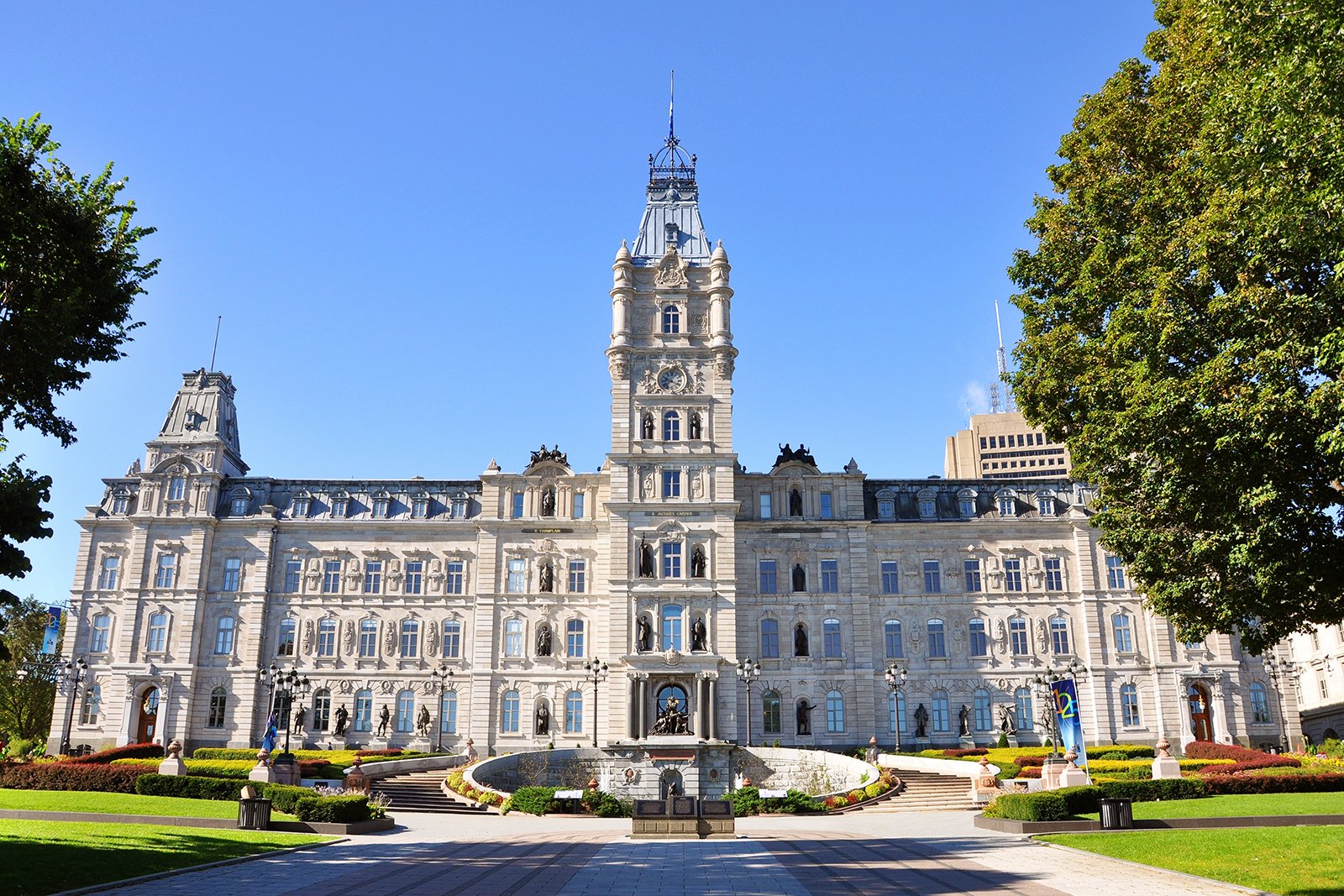 Hôtel du Parlement - Parliament Building
Visit an impressive architectural landmark
Known in French as Hôtel du Parlement, Parliament Building is an impressive architectural landmark and one of the most important historical sites in Quebec City. Built in Second Empire architectural style towards the end of the 19th century, it sits just outside the walls of Old Quebec. Free guided tours take you around the legislature and the senate rooms that are now used for committee meetings. A reservation is required. Afterwards, you can lunch at the Parlementaire Restaurant, which serves genuine Quebecer cuisine at reasonable rates.
地點: 1045, rue des Parlementaires, Quebec, QC G1A 1A3, Canada
開放時間: Late June–early September: Monday–Friday from 9am to 4.15pm, Saturday–Sunday from 9.30am to 4.15pm. Early September–late June: Monday–Friday, 9am to 4.15pm (closed on weekends)
電話: +1 866-337-8837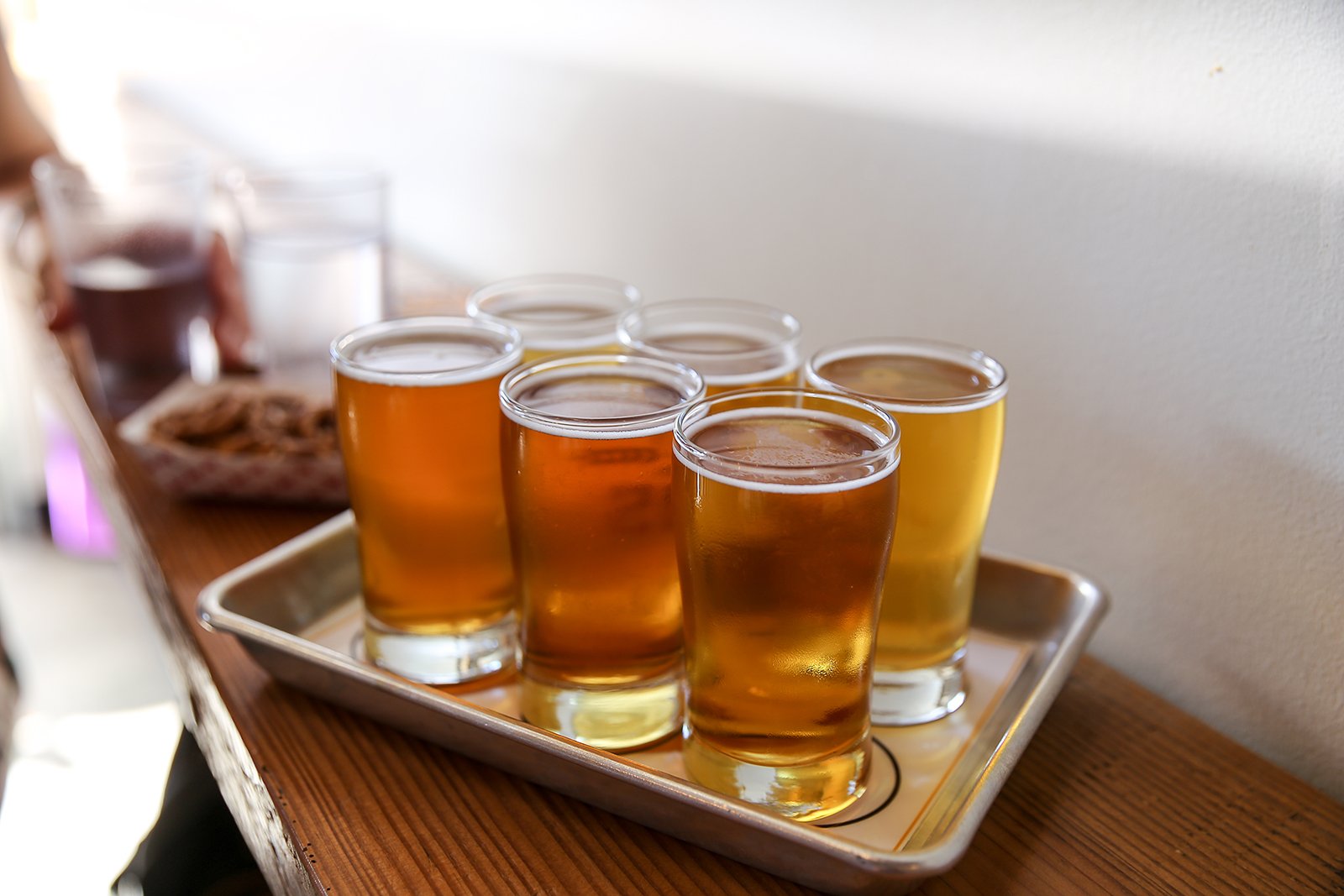 Have a drink in Quebec City craft breweries
Cool nightspots for enjoying a local beer
Beer brewing is taken seriously in Quebec. The capital city of the province is home to many microbreweries, at which you can sample delicious and affordable local ales. La Souche on Chemin de la Canardière, Bar l'Inox on Grande Allée East and Noctem Artisans Brasseurs on Rue du Parvis each has its own character, but they all share the pleasing warm atmosphere and cheerful spirit of the Province of Quebec.