10 Things to Do in Banff on a Small Budget
Holidays in Banff Don't Have to Be Expensive
A trip to Banff, the popular township in Canada's oldest national park, is by no means cheap. Plenty of activities and attractions in and around the town call for deep pockets. However, beneath the luxurious surfaces, you can also find a host of free to low-cost alternatives, meaning that holidays in Banff don't have to be expensive.
With your budget lodging and park passes all set, you can skip the costly extra fees of mountain and ski resorts altogether. Instead, look to Banff National Park's surrounding nature, with its free offerings of beautiful trails, meadows, and scenic lakes. Here are some ideas for great things to do in Banff on a small budget.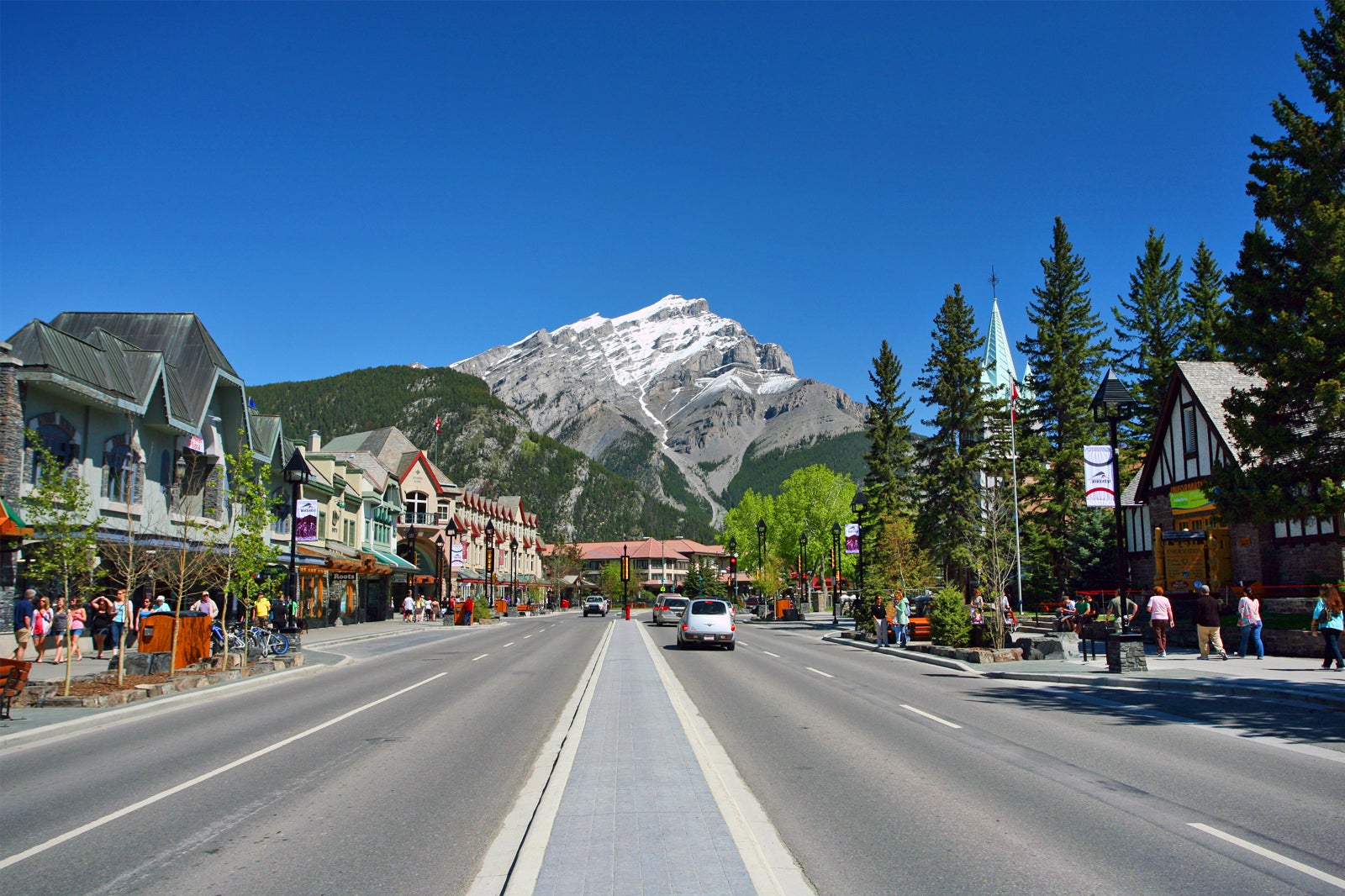 Go on a history walk through Banff Town
Sightsee and learn about Banff's colourful past
Banff is filled with heritage buildings that bear silent witness to the town's colourful history. You can follow the Downtown Discovery trail at your own leisure, passing sites that hark back to the town's settlement in the 1880s, during the construction of Canada's first transcontinental railway. Some points of interest along this trail include Buffalo Nations Luxton Museum on Birch Avenue, as well as the Banff Park Museum on Banff Avenue. Other interesting walking routes are called Cemetery Circuit, and Whyte Wander, exploring various sites on the edges of town.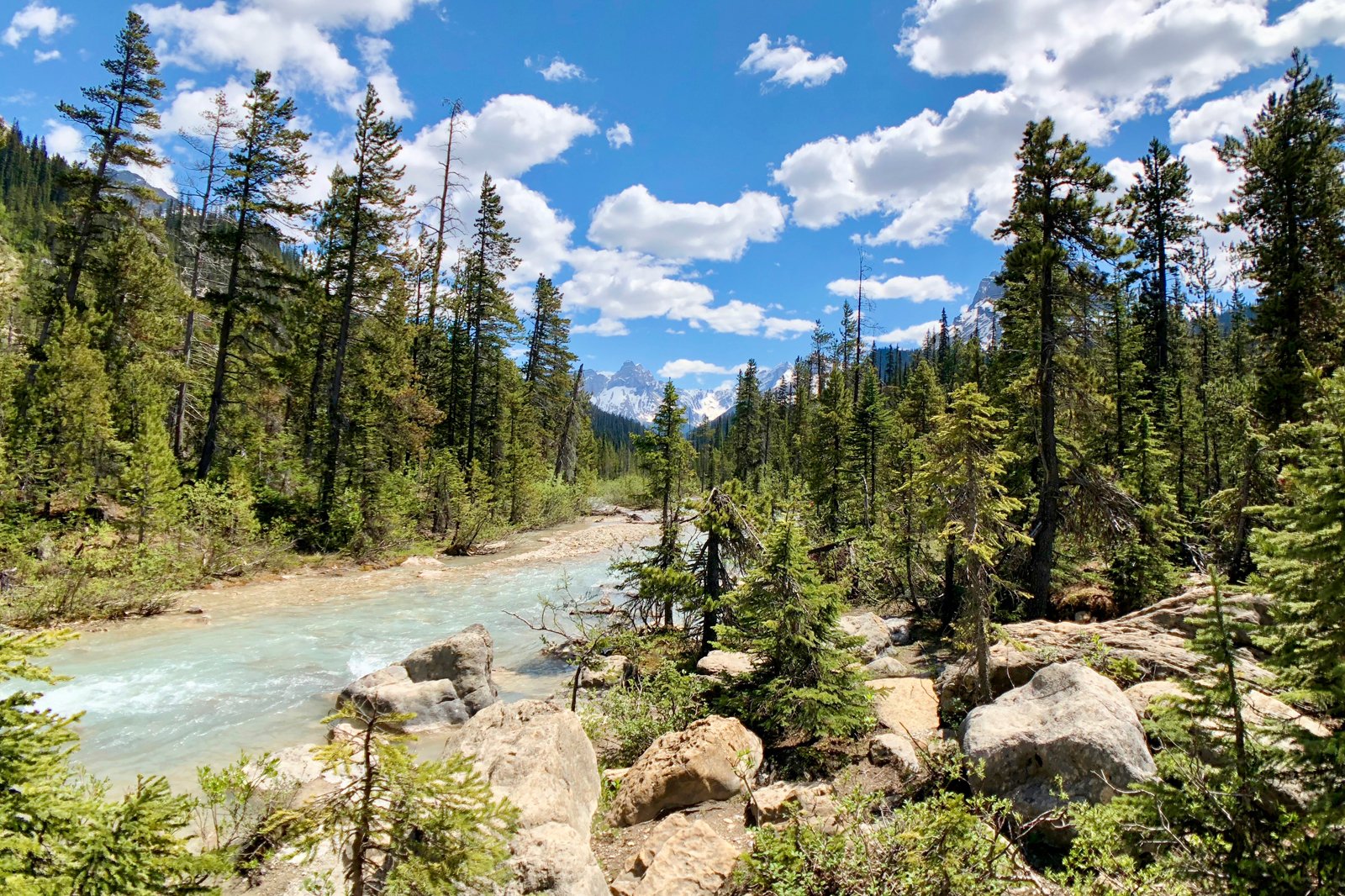 Explore Johnston Canyon
A relatively easy forest and lake hike
Banff offers hikers varied alpine landscapes. These range from forested valleys and sloping meadows to scenic rivers and lakes. One of the easiest hikes that you can try is the trail to Johnston Lake. On this 3-km loop, you'll get to roam over open slopes and through a lush Douglas fir forest. It usually takes an hour to complete the hike, and you're rewarded with beautiful vistas of the lake and Cascade Mountain, at the far end of the trail.
地點: Bow Valley Pkwy, Improvement District No. 9, AB T1L 1K2, Canada
電話: +1 403-762-1550
相片由 NingChien 提供 (CC BY-SA 4.0) 經修改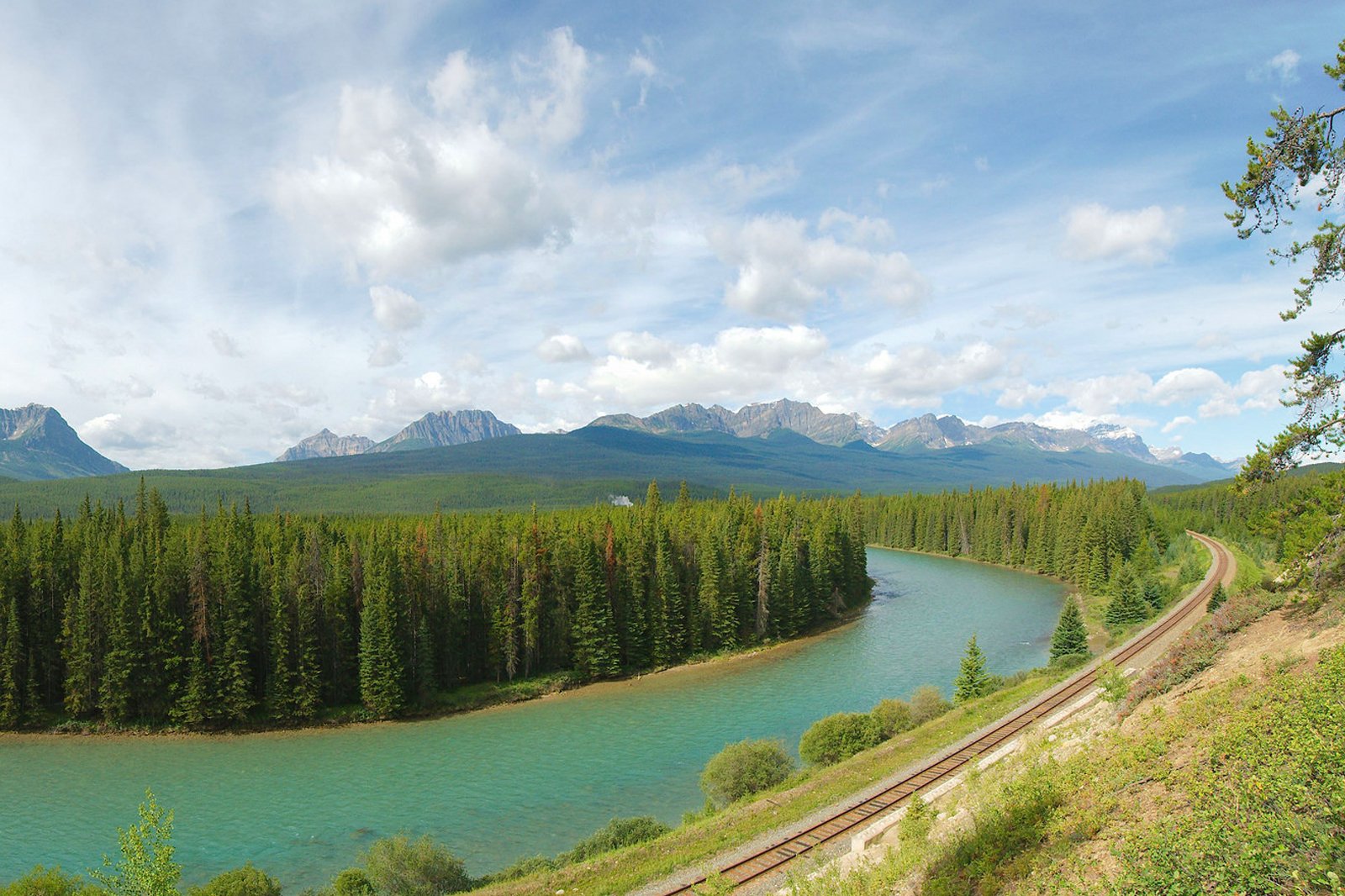 Take a scenic drive through Bow Valley Parkway
A classic route lined with stunning scenery
Driving through Banff can be a great part of your visit, as the stunning landscapes of the Rockies' valleys, lakes, and mountains passing your window put on a moving picture show for free. Some even offer impromptu wildlife sightings. One of the wonderful scenic drives in the area is through Bow Valley Parkway, also known as Highway 1A. It's around 50 km long, connecting Banff to Lake Louise, and offers several scenic stops along the way. One is Sawback Burn, a controlled burn area of Banff National Park where elk, bighorn sheep, and bears are known to forage.
地點: Highway 1A, Improvement District No. 9, AB, Canada
相片由 Sébastien Launay 提供 (CC BY 2.0) 經修改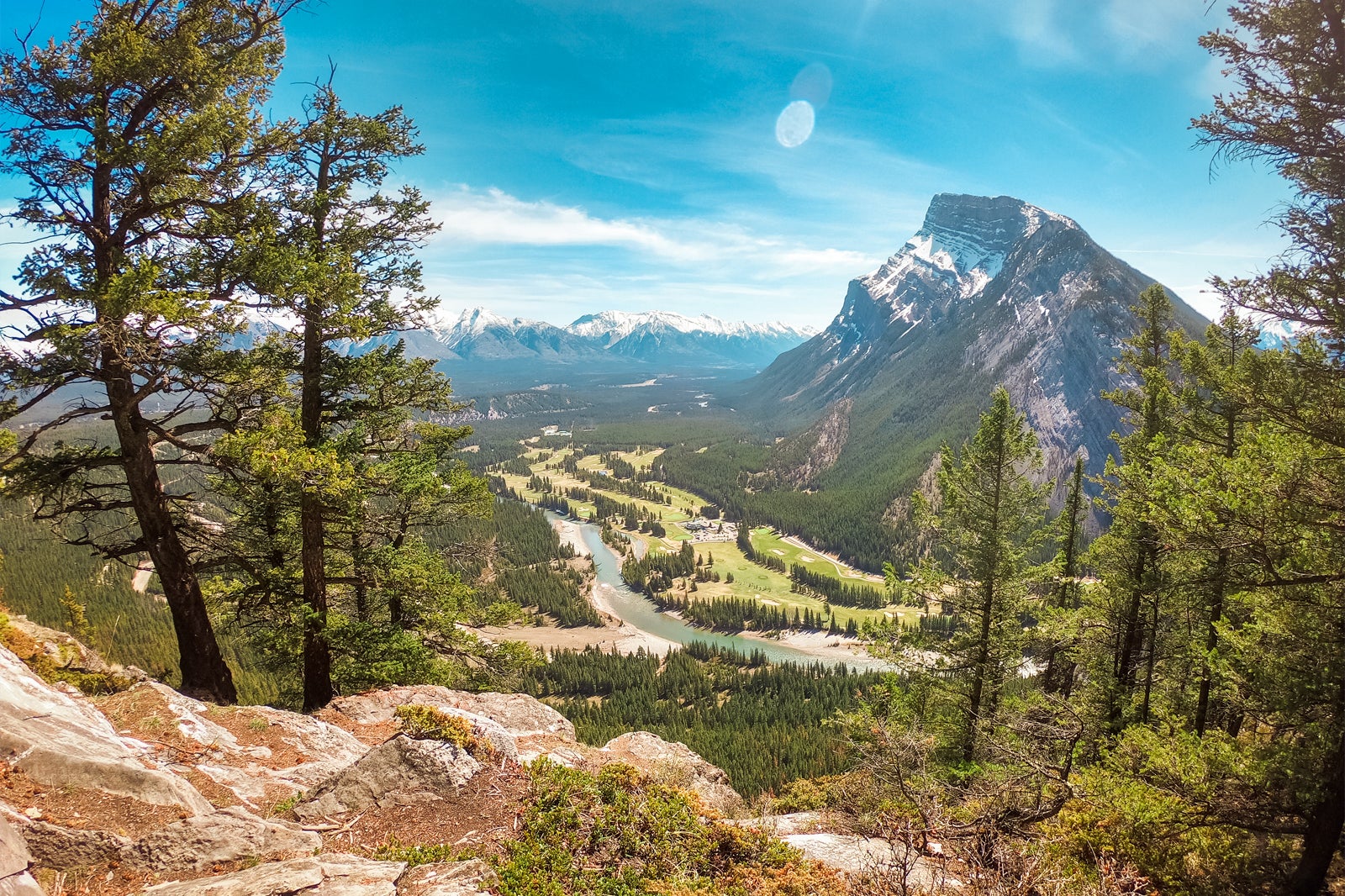 Hike the Tunnel Mountain trail
A short, moderate-difficulty hike near Banff Town
This is one of the oldest hiking trails in Banff National Park, which remains quite popular thanks to its ease and accessibility. The Tunnel Mountain trail is right outside the borders of town, with its starting point near the Banff Centre for Arts and Creativity. Completing the whole length of the clearly marked and well-maintained trail usually requires around 2 to 3 hours – probably more, considering the different viewpoints with red chairs where you can pause and take in the magnificent views from.
地點: Tunnel Mountain Trail, Improvement District No. 9, AB T0L 0C0, Canada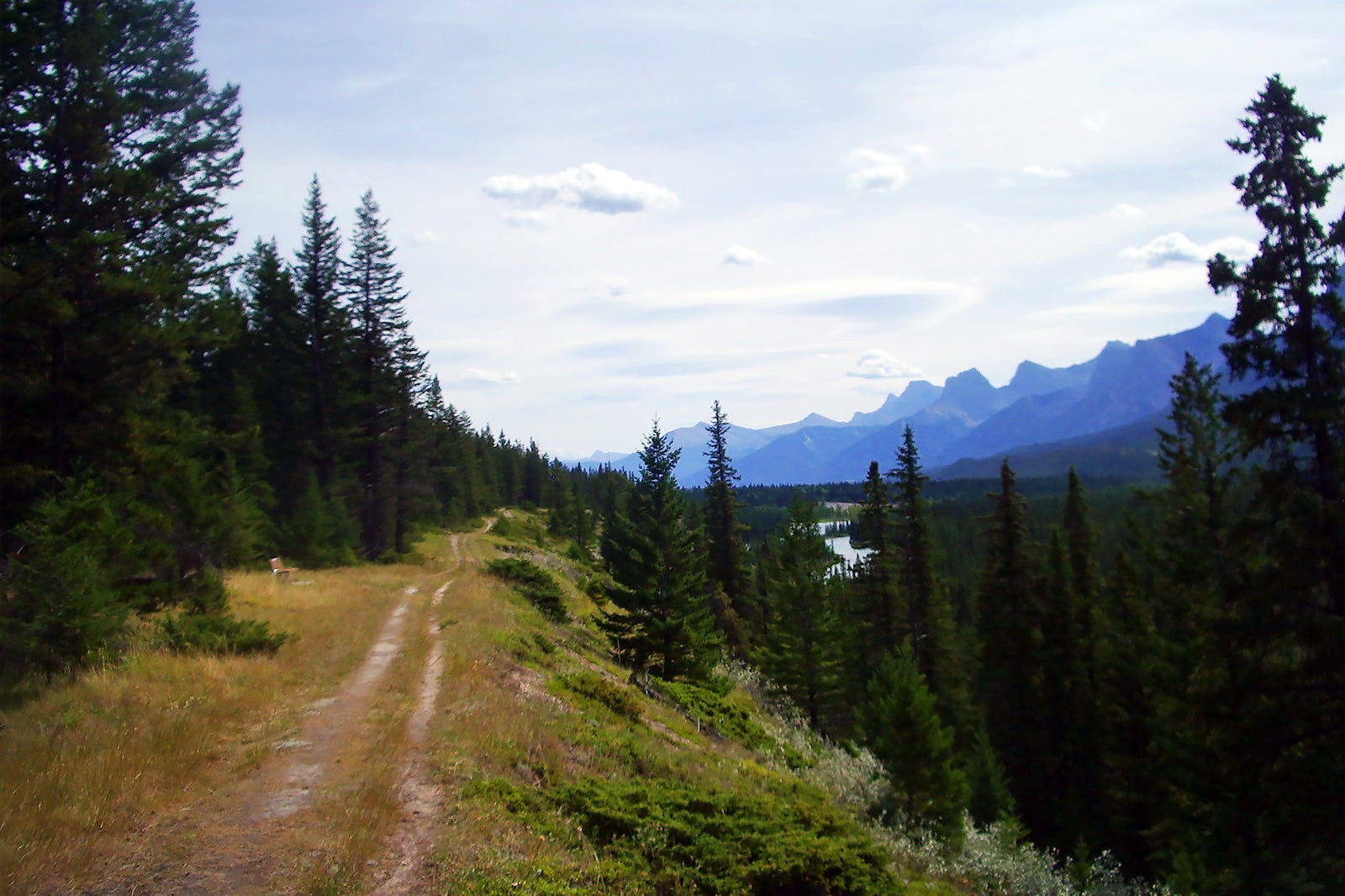 Bike along the Banff Legacy Trail
Enjoy pedalling through Banff's paved parkway
For summertime cycling fun in Banff, you can make your way to the Banff Park's east gate and enjoy the steady roll along paved pathways towards Bow Valley Parkway. You'll have breathtaking views all the way, with plenty of great spots to take a rest. The Banff Legacy Trail was established in 2010 to celebrate Banff National Park's 125th birthday. The 22-km trail connects the towns of Banff and Canmore, and the best time for cycling it is between the months of April and October.
地點: Improvement District No. 9, AB, Canada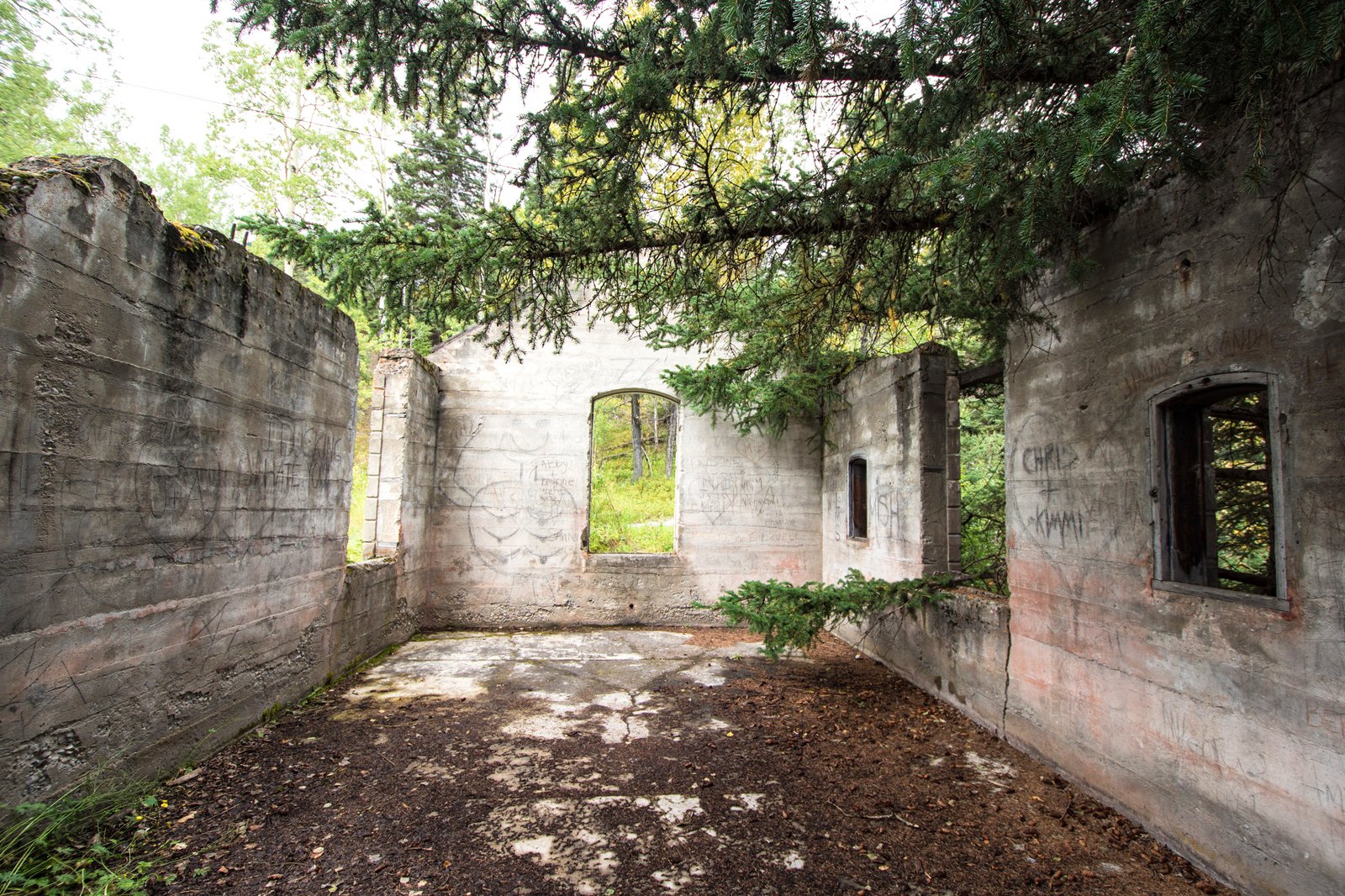 Discover the ghost town of Bankhead
Explore the nooks of an abandoned mining town
When you're looking for a change of view and thinking about taking a slight break from the overwhelming alpine scenery, consider taking a detour to Bankhead. This abandoned town was once an anthracite coal mining area during the heights of the Canadian Pacific Railroad projects. It contains a series of crumbling ruins and lots of old mining machinery, most of which is marked with plaques telling about their past. From downtown Banff, Bankhead it's around a 10-minute drive north past Cascade Ponds.
相片由 m01229 提供 (CC BY-SA 2.0) 經修改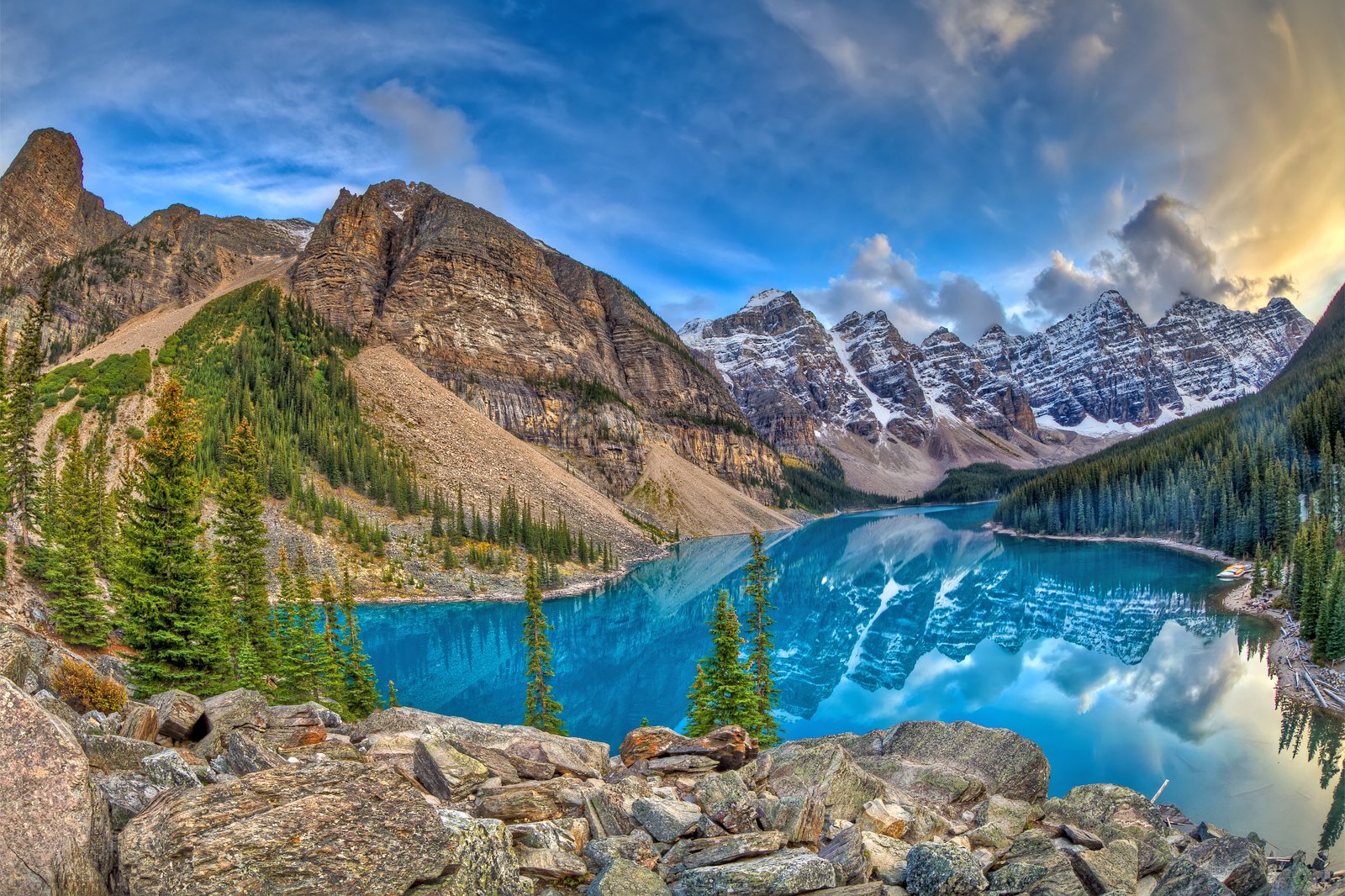 Take in the vista at Moraine Lake
Capture picture postcard panoramas
Moraine Lake is one of the most picture-perfect lakes in Banff National Park, to the extent that it even featured on the Canadian $20 bill between 1969 and 1979. The vista of the lake is stunning, with its calm, brilliant blue waters framed by the Valley of the Ten Peaks. Between September and October, you can get a free shuttle ride to the lake from the Lake Louise Overflow. This time coincides with larch season, when the deciduous green needles of the coniferous trees turn bright gold.
地點: Lake Louise, Improvement District No. 9, AB, Canada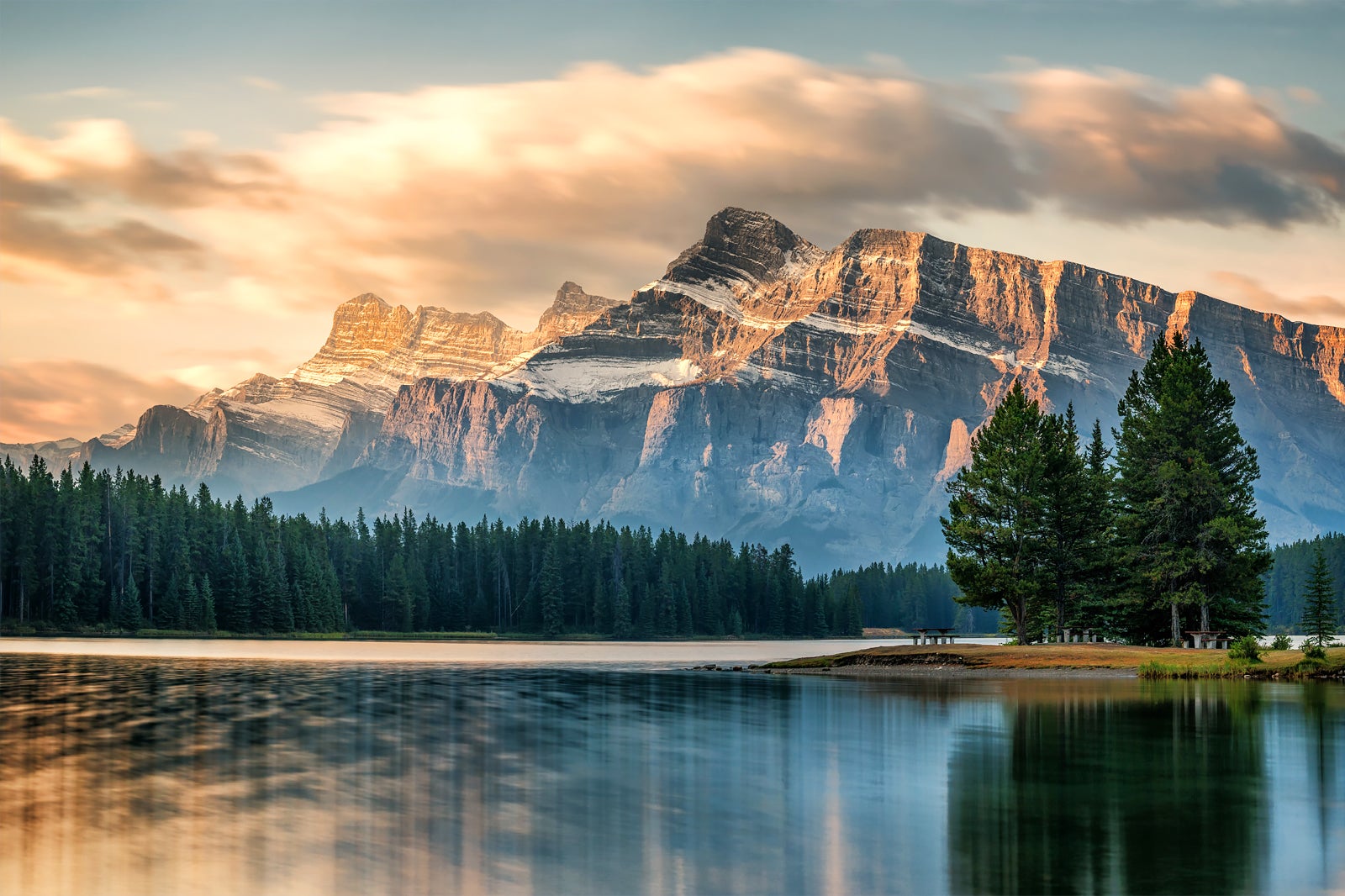 Go camping at Two Jack Campgrounds
Spend some time in the great outdoors
Imagine waking up to birdsong while zipping open your tent to the breathtaking views of a pine-fringed glacial lake, or a deer in its natural habitat. That's an experience a normal hotel can't provide. You can enjoy a great camp out at Two Jack on the Minnewanka lakeside. It's one of Banff National Park's great campsites that's around 12 km northeast of the town. There are campfire pits and flush toilets on site. Camping fees start from around $21.50 per night.
地點: Lake Minnewanka Scenic Dr, Improvement District No. 9, AB T1L 1K2, Canada
電話: +1 877-737-3783
Follow the Commonwealth Walkway trail
Four walks you can follow through Banff
A charity in the UK created a series of Commonwealth Walkways across Commonwealth nations to inspire people to get more active outdoors. Banff has its own trails that link various points of local interest. They're marked by bronze plaques that bear Queen Elizabeth II's royal cypher. You can follow 4 different walks that all branch off from the commemorative plaque installed outside the Banff Park Museum National Heritage Site. Each trail averages around 4.5 km and features between 8 to 13 points of interest.
地點: Buffalo Street-Banff Avenue, Banff, AB, Canada
Browse Inuit art at the Canada House Gallery
Admire a diverse collection of Canadian arts
This small art gallery at the corner of Bear Street in Banff has been showcasing contemporary Canadian arts since the early '70s. The collection ranges from paintings and sculptures to exquisite jewellery pieces. You can also find a collection of exquisite Inuit arts inside, including bear, snake, owl, and inuksuk rock carvings. Most of the pieces are for sale, but you don't have to spend anything to casually drop in and have a long browse through the beautiful collections.
地點: 201 Bear St, Banff, AB T1L 1B5, Canada
開放時間: Daily from 9.30am to 6pm (Fridays and Saturdays until 7pm)
電話: +1 800-419-1298