10 Things to Do in Brussels with Kids
Best Family-Friendly Places in Brussels
The best family-friendly places in Brussels will captivate the whole family and provide a memorable holiday for the kids. Brussels is also a haven for chocoholics thanks to its many chocolatiers and factories producing some of the world's best confectionaries.
The centre of Brussels is bursting with activity, from ice-skating and Christmas markets during wintertime, to music festivals and outdoor markets in summer. Cheeky statues can be found all over the city – the most popular one is of a small cherub having a tinkle (sometimes he's dressed up in quirky costumes too). Brussels also has many interesting museums where kids can learn about various topics through engaging workshops and exhibits all year round. Enjoy a fun family vacation with our guide of things to do in Brussels with kids.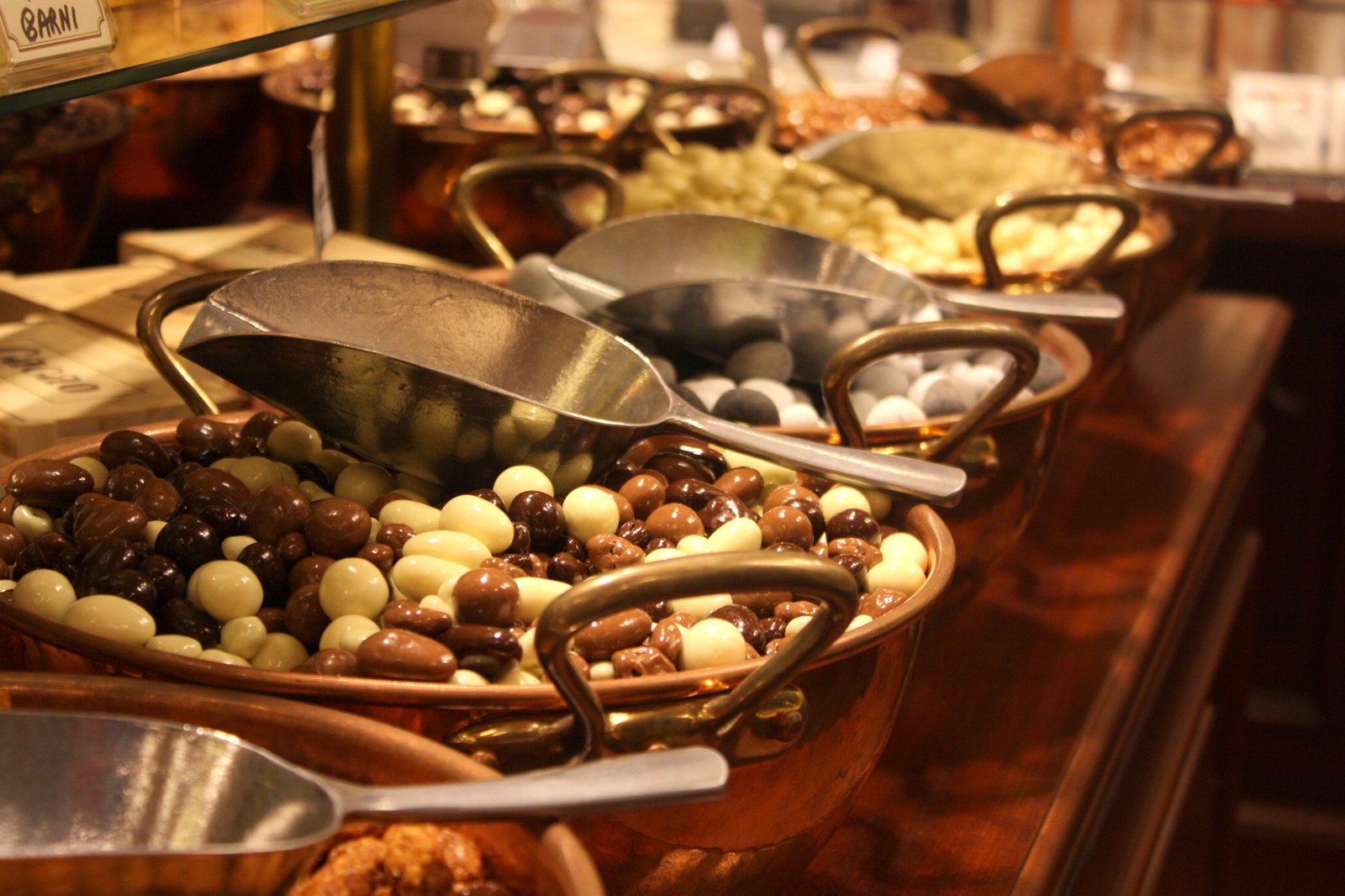 Join a Brussels chocolate tour
Satisfy your chocolate cravings at a top chocolatier
Belgian chocolate is renowned for its richness and quality, with Brussels widely known as the birthplace of praline. Learn how to make your very own confectionary by joining a chocolate walking tour with the entire family.
Some of the city's top chocolatiers, such as Neuhaus, Godiva, and Mary Chocolatier, open their doors to tourists looking to enjoy chocolate-making demonstrations during their holiday. The best part is, of course, getting to eat your final product and sampling quality chocolates throughout the tour.
相片由 KLMircea 提供 (CC BY-SA 2.0) 經修改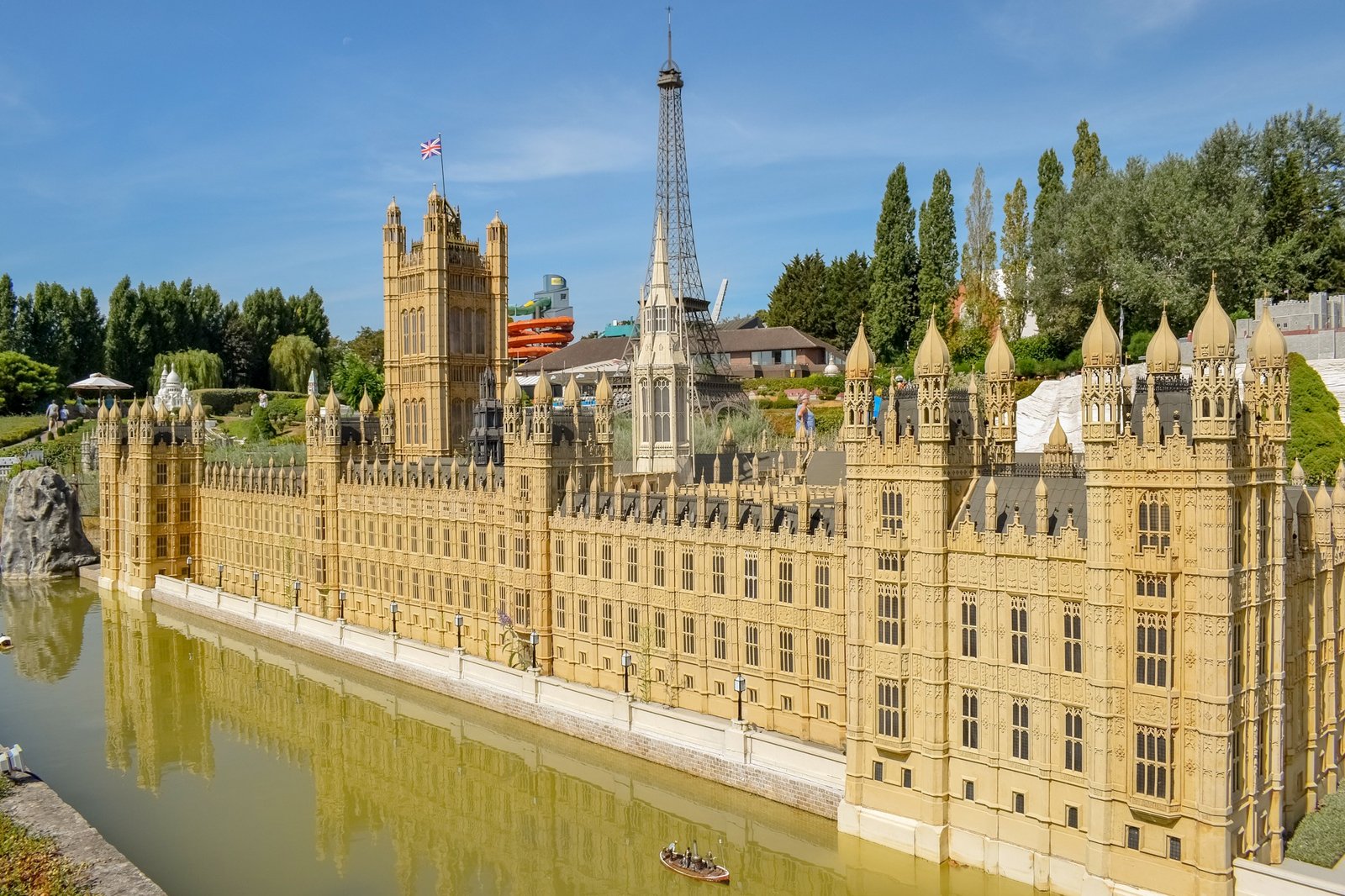 Mini-Europe
Enjoy interactive displays of miniature landscapes of European cities
Mini-Europe displays over 300 miniature models of European landmarks in an open-air space. Located next to the Atomium, this park lets you walk around the Old Continent, and discover the whole of Europe while still in Brussels.
From Venice's gondola-filled canals, to the chimes of London's Big Ben, it's possible to explore 80 'cities' in Europe within a couple of hours. Some of the models have moveable features, such as a crumbling Berlin Wall or an eruption of Mount Vesuvius.
地點: Bruparck, 1020 Brussels, Belgium
開放時間: Daily from 10am to 6pm
電話: +32 (0)2 474 13 13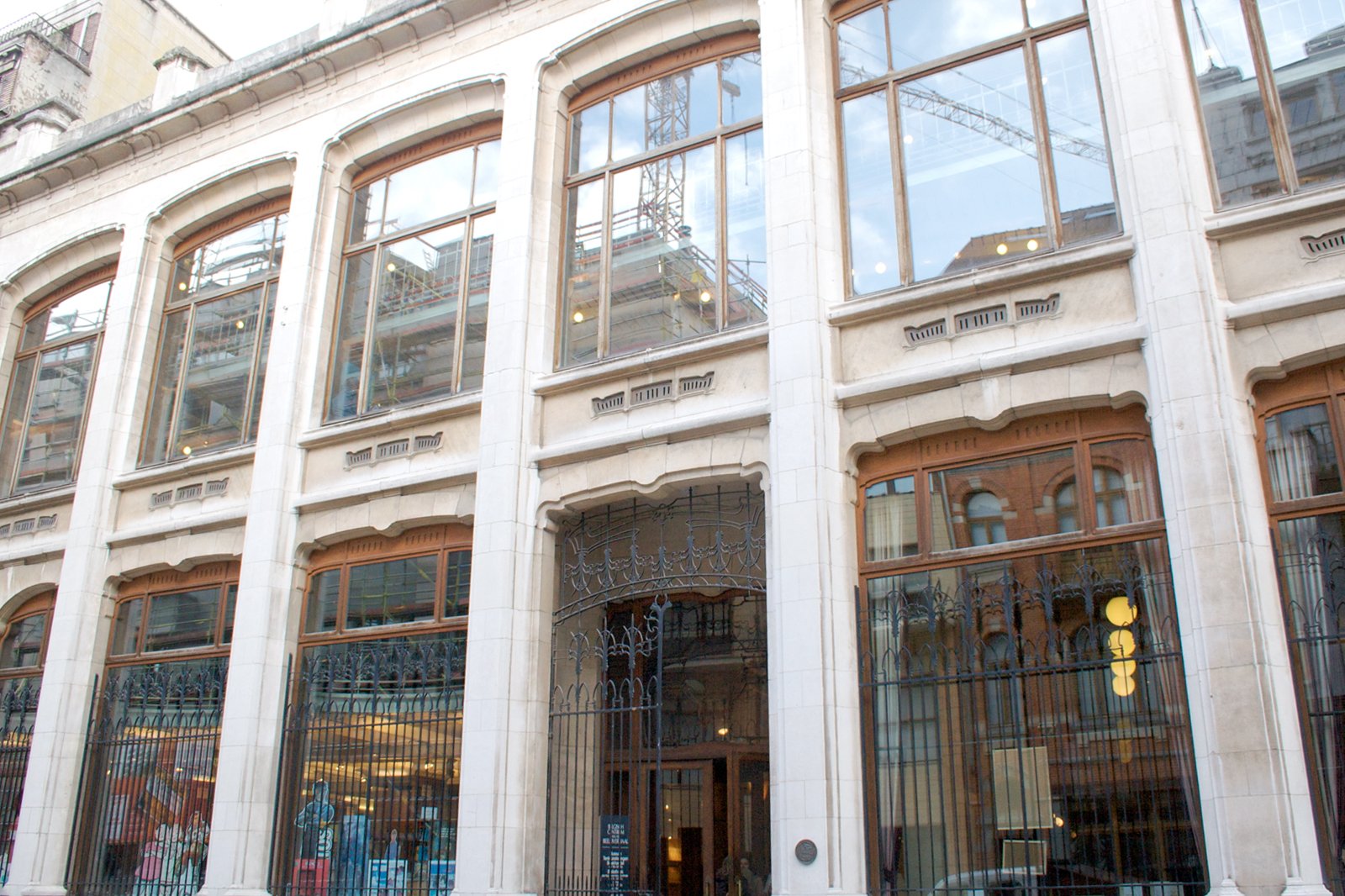 Comic Strip Center
Find your favourite comic book characters
If you're a fan of comics, you should definitely visit the Comic Strip Museum. The cartoonist Herge's work is displayed here, the artist behind the well-loved Belgium cartoon character, Tintin.
Housed inside an old department store, observe historic comic strips and marvel at the blown up drawings and 3D reproductions. The most famous is the rocket used by Tintin to travel through space. Upstairs, the Museum of the Imagination offers an insightful look into comic strip creation along with an exhibition dedicated to Herge. What's more, there is a library where everyone can read comic strips.
地點: Rue des Sables 20, 1000 Brussels, Belgium
開放時間: Daily from 10am to 6pm
電話: +32 (0)2 219 19 80
相片由 Ramón 提供 (CC BY-SA 2.0) 經修改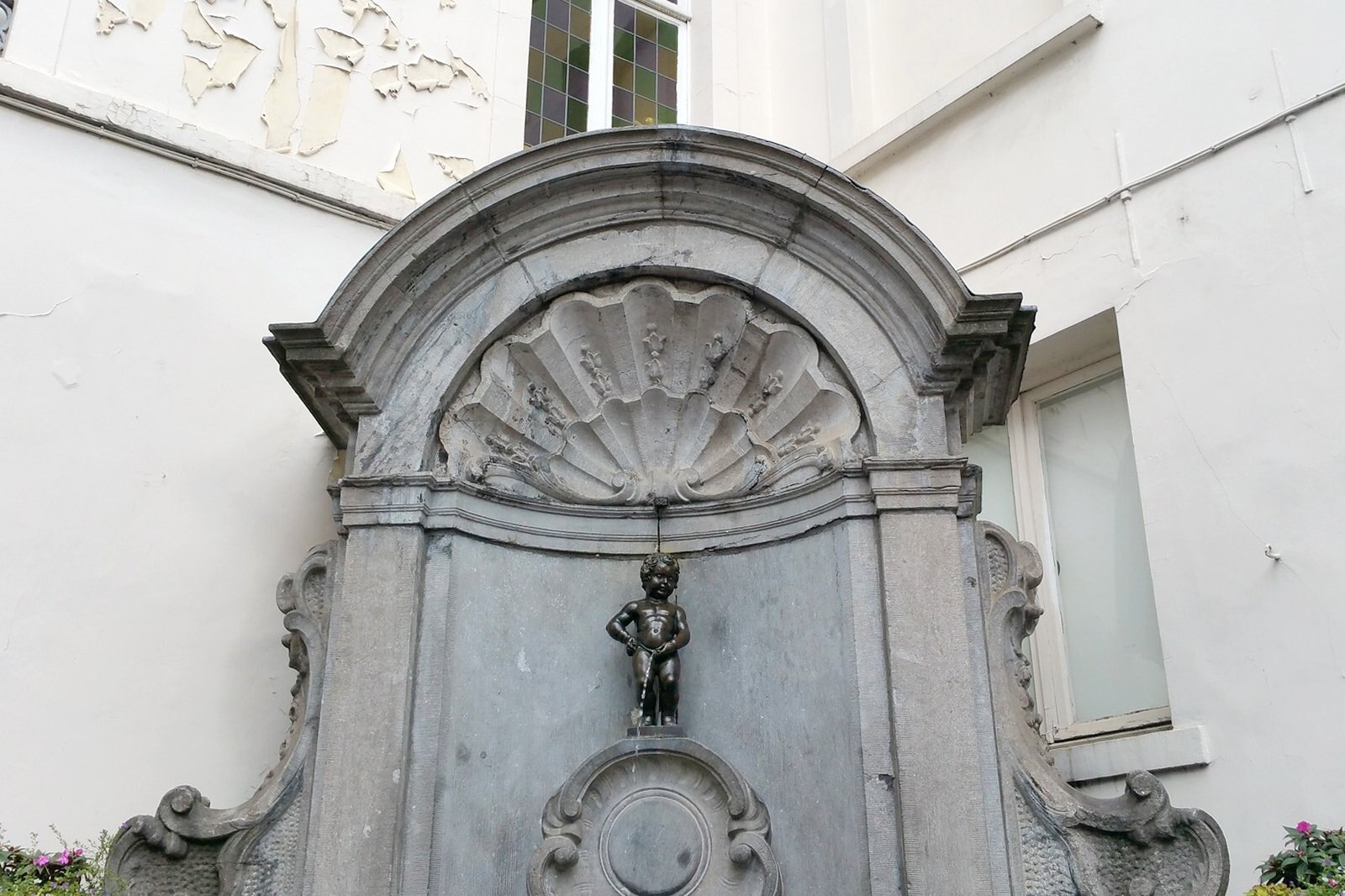 Manneken Pis
See this bronze sculpture in quirky costumes
Mannekin Pis is a 61-cm statue of a peeing boy, located southwest of Brussels' Gothic Town Hall. The one you see today is a bronze replica of the original 17th century sculpture, which is displayed at the Brussels City Museum.
Despite being stolen twice in the 18th century and destroyed in the 19th century, Mannekin Pis still pees proudly today and is now Brussels' humorous mascot. Mannekin Pis changes costumes several times a week, especially during special occasions.
地點: 1000 Brussels, Belgium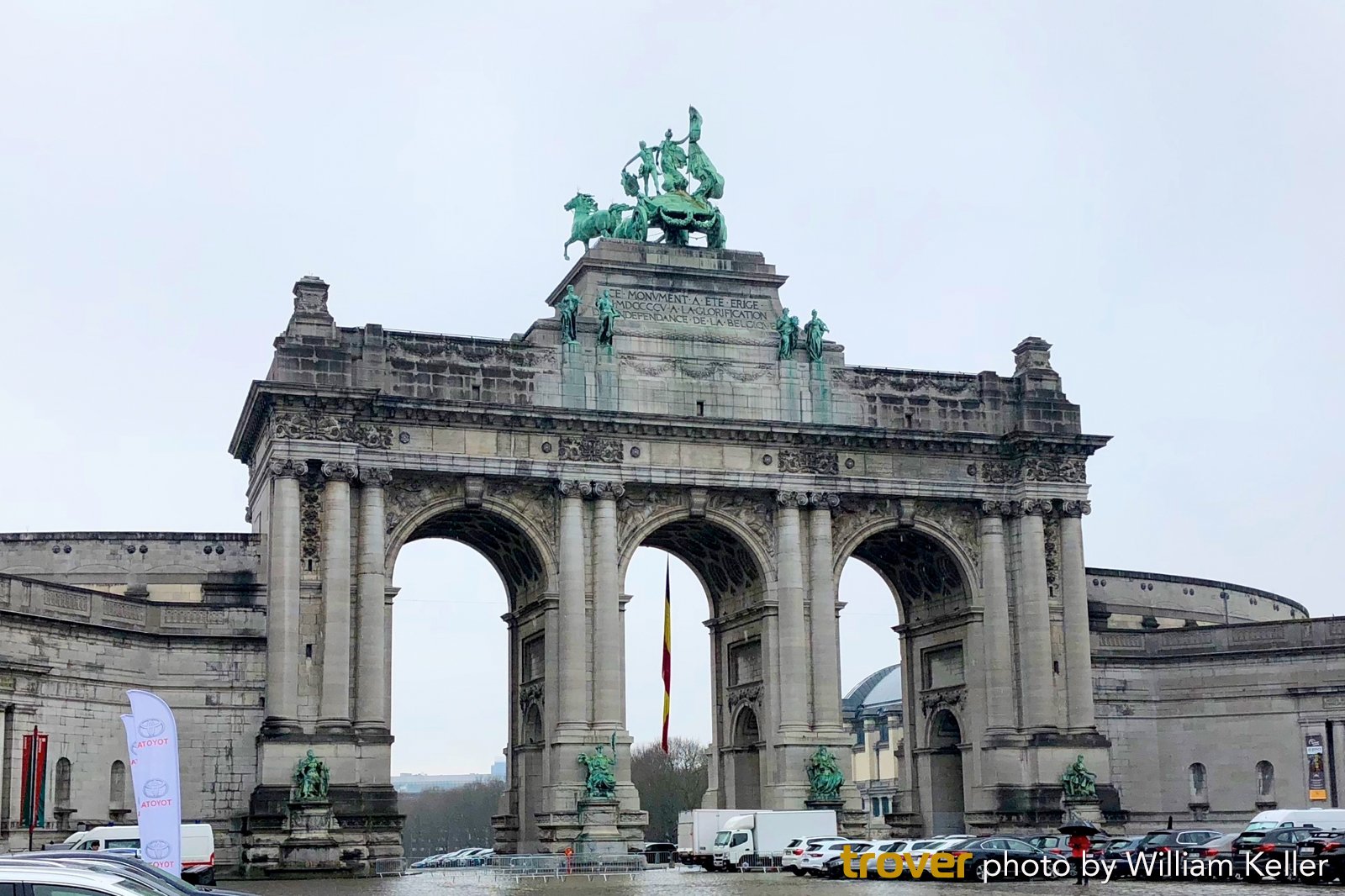 Autoworld
Take part in a treasure hunt at this car museum
Autoworld displays over 300 vintage vehicles from the 19th century until 1970s, most of which are of European and American models. Tours are available if you want to learn about history of Belgium's car industry, with local guides sharing facts on some of the museum's prized collections.
Children can take part in fun activities, including exploring the many exhibits in search for numerical codes that can open a 'treasure chest'. Part of the impressive Parc du Cinquantenaire arcade, this car museum is east to find next to the Brussels Art & History Museum.
地點: Parc du Cinquantenaire 11, 1000 Brussels, Belgium
開放時間: Monday–Friday from 10am to 5pm, Saturday–Sunday from 10am to 6pm
電話: +32 (0)2 736 41 65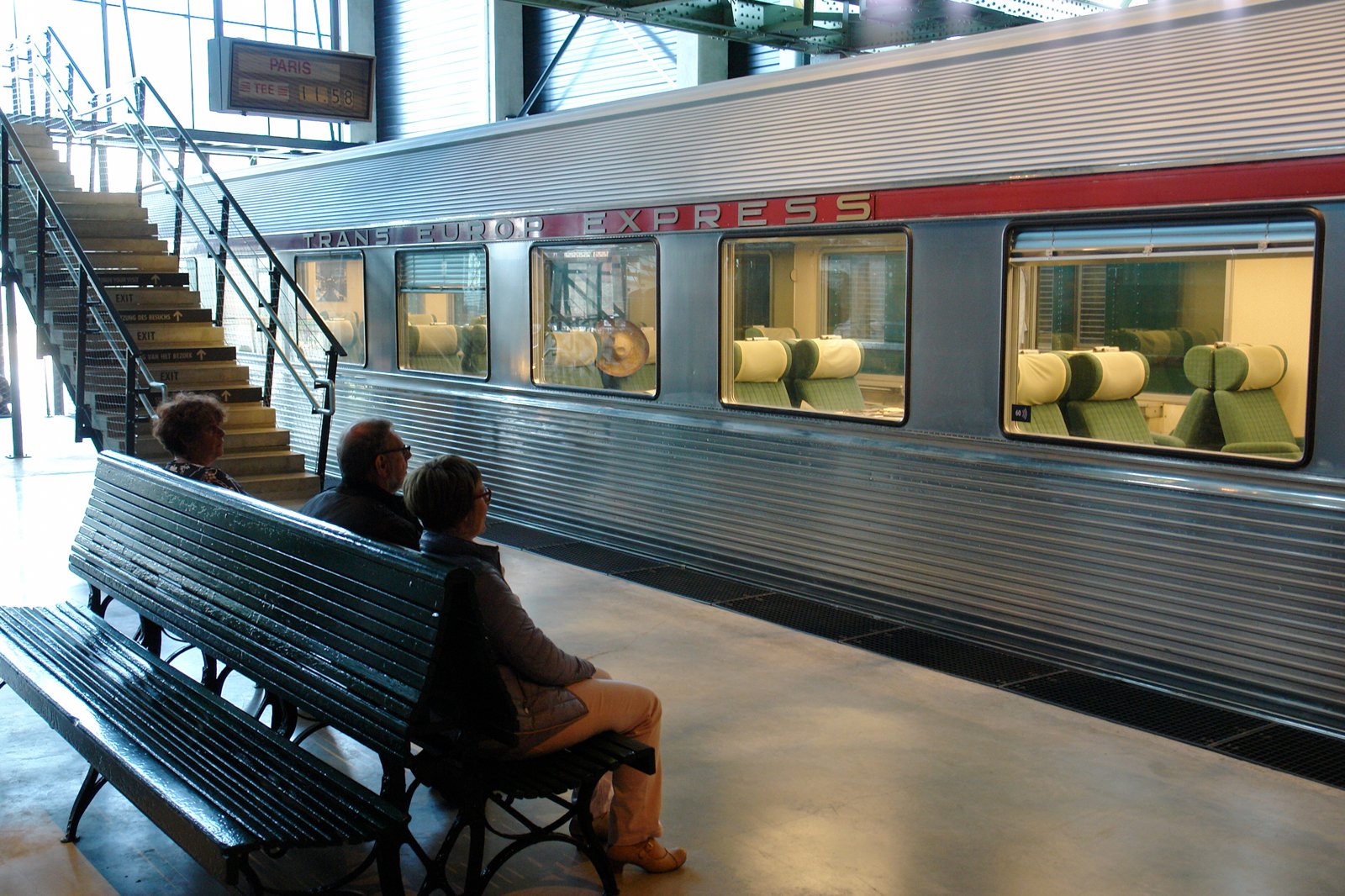 Train World
Check out Europe's oldest preserved steam locomotive
Train World is an interactive museum that displays some of Belgium's locomotives and carriages. One of the largest train museums in Belgium, you can see over 20 vintage trains on display, including the 19th-century Pays de Waes, which is the oldest preserved steam locomotive in Europe.
Enjoy a ride while learning interesting facts on the train simulators, or climb inside Trans-Europ-Express (TEE), a stainless-steel train dating back to the 1950s. Admission fees to Train World cost around €12 per adult (18–64 years old) and €9 per youth (6–17 years old).
地點: Place Princesse Elisabeth 5, 1030 Schaerbeek, Belgium
開放時間: Daily from 10am to 5pm
電話: +32 (0)2 244 70 28
相片由 NearEMPTiness 提供 (CC BY-SA 4.0) 經修改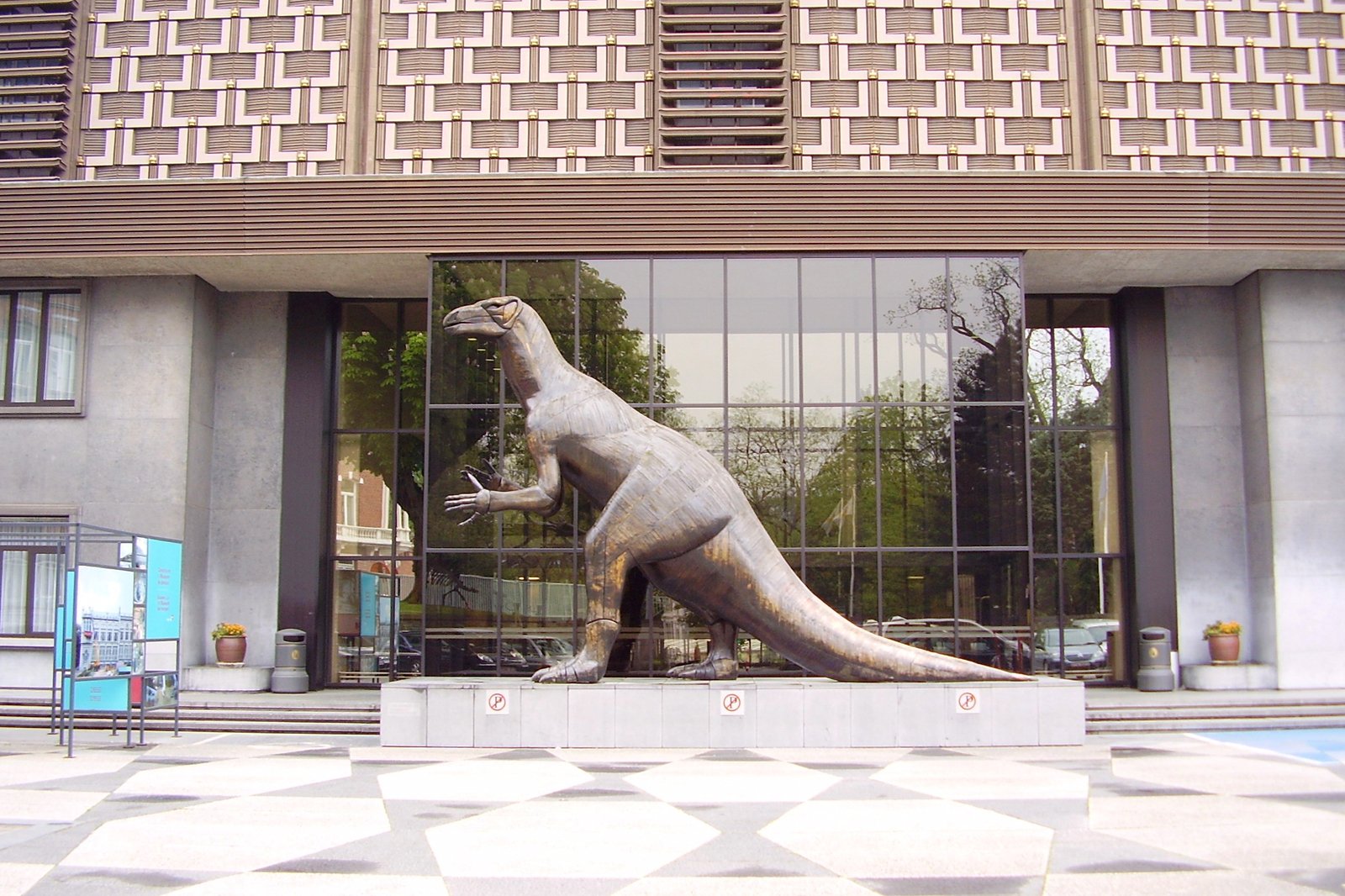 Royal Belgian Institute of Natural Sciences
Become a palaeontologist at the dinosaur gallery
The Royal Belgian Institute of Natural Sciences has one of the largest dinosaur galleries in Europe and a collection of over 37 million specimens from various parts of the world. Check out the gallery of Evolution, where you get to learn about key moments of the evolution of life and futuristic animals through excavated fossils and interactive exhibits.
The popular Dinosaur Gallery displays skeletal remains of a Tyrannosaurus rex, Plateosaurus, and feathered dinosaurs. Children can learn how to be a palaeontologist with paleoLAB, a hands-on workshop with activities such as making fossil prints, rebuilding skeletons, and digging for minerals.
地點: Vautierstreet, 29, 1000 Brussels, Belgium
開放時間: Tuesday–Friday from 9.30am to 5pm, Saturday–Sunday from 10am to 6pm (closed on Mondays)
電話: +32 (0)2 627 42 11
相片由 Ben2~commonswiki 提供 (CC0 1.0) 經修改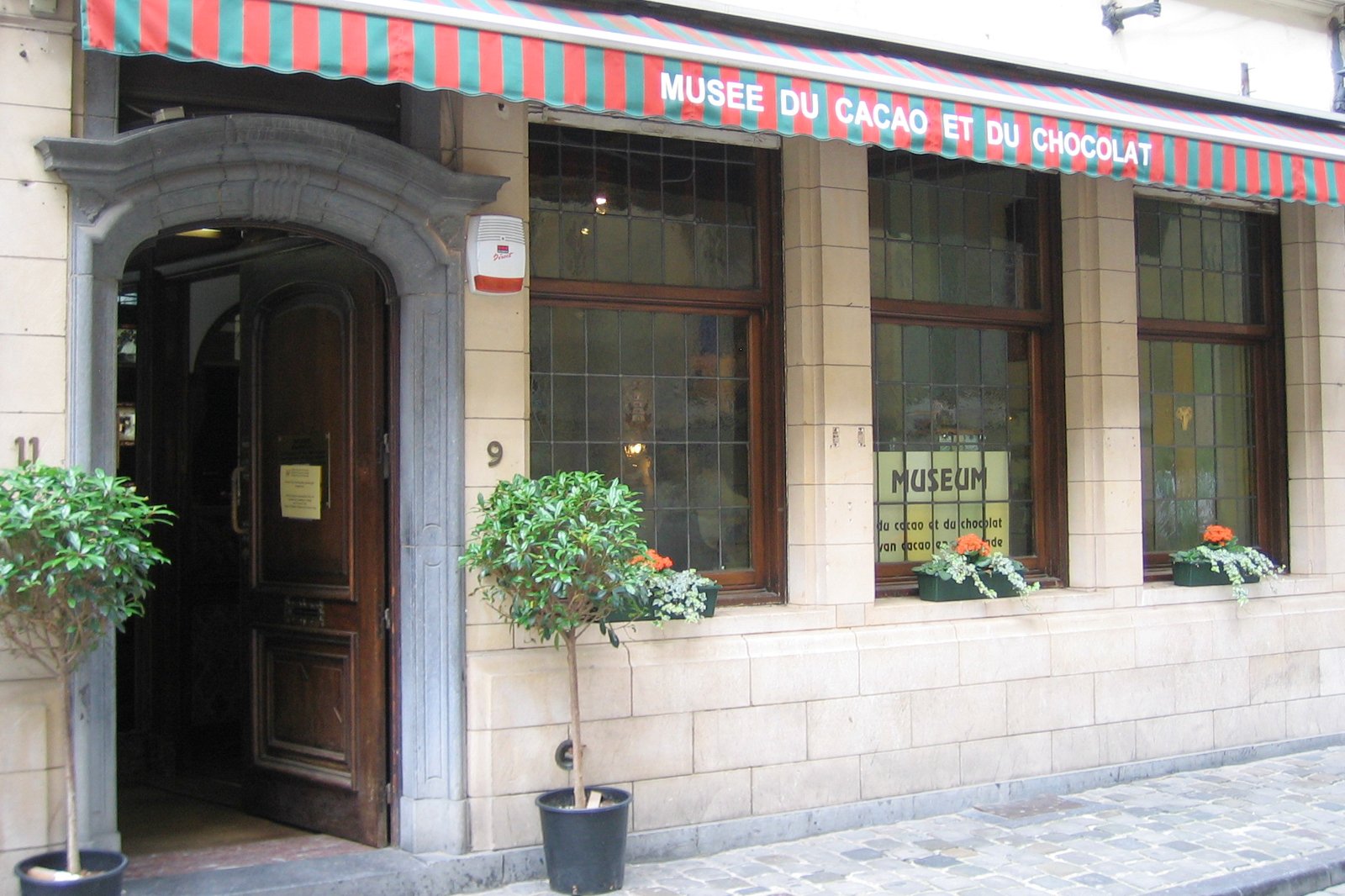 Museum of Cocoa and Chocolate
Learn how to make your own chocolates
The Museum of Cocoa and Chocolate is an interactive museum for chocolate lovers of all ages. Located near Stadhuis van Brussel, it occupies a 17th-century building, with 2 galleries displaying chocolate-related artefacts, and a kitchen for workshops.
Chocolate demonstrations take place every day, with the museum's chocolatier preparing Belgian pralines and sharing interesting facts. You also get to sample some chocolates during the session. Tickets to Brussels' Museum of Cocoa and Chocolate cost around €6 per adult and €3.50 per child over 6 years old.
地點: Rue de l'Etuve, 41, Brussels, Belgium
開放時間: Daily from 10am to 5pm
電話: +32 (0)2 514 20 48
相片由 Musée du Cacao et du Chocolat 提供 (CC BY-SA 2.0) 經修改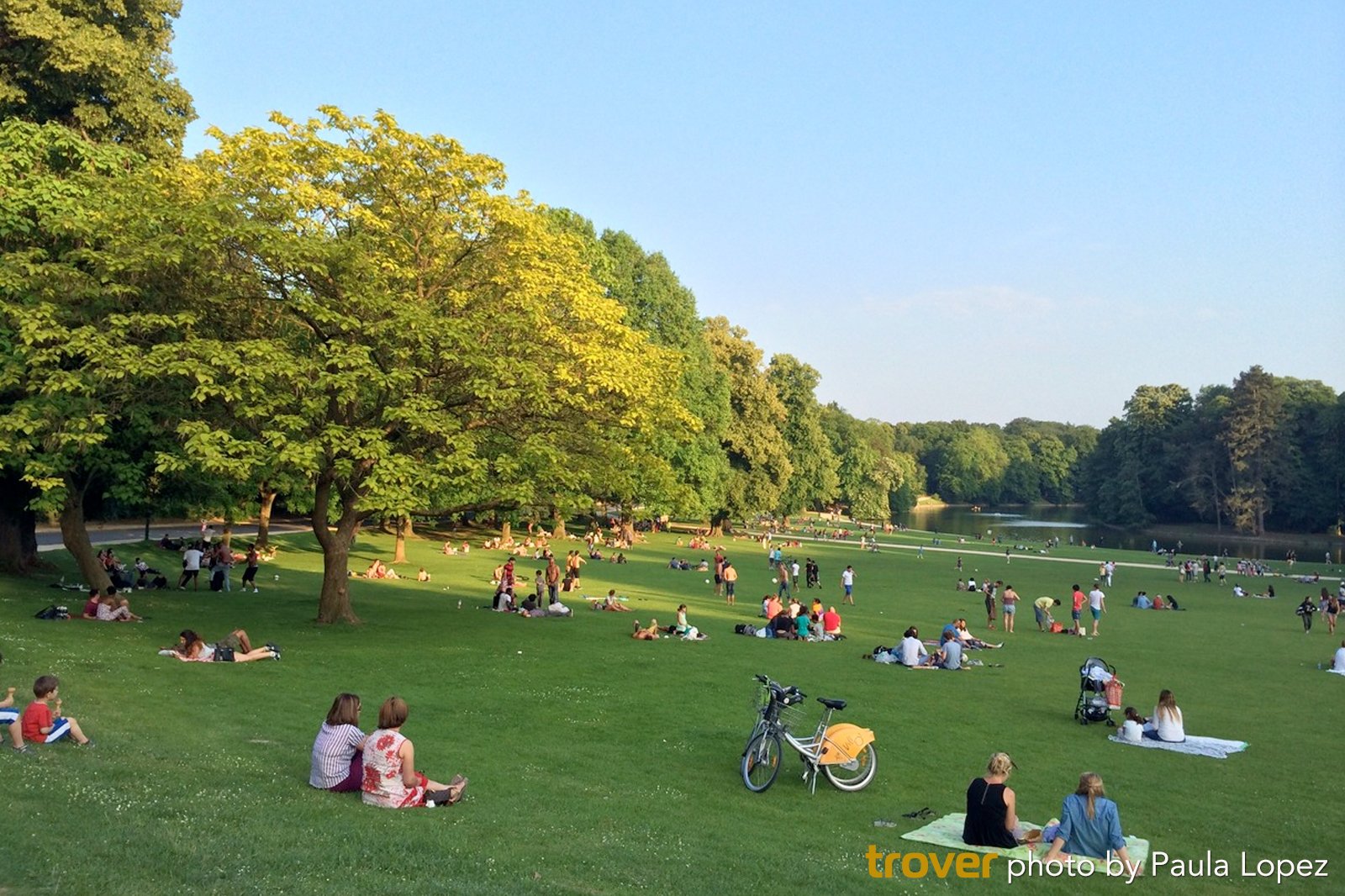 Bois de la Cambre
Take a pontoon boat to an island within the park
Bois de la Cambre is a lush city park outside Brussels' upscale Avenue Louise. On sunny days, it's often packed with locals enjoying activities such as cycling, jogging, and picnicking.
You can take a pontoon to visit a small island located in the middle of the park's lake. The southern end of Bois de la Cambre features the Brussels Golf Club Academy & Training Center, which offers golfing lessons to beginners of any age.
地點: Bois de la Cambre, 1050 Brussels, Belgium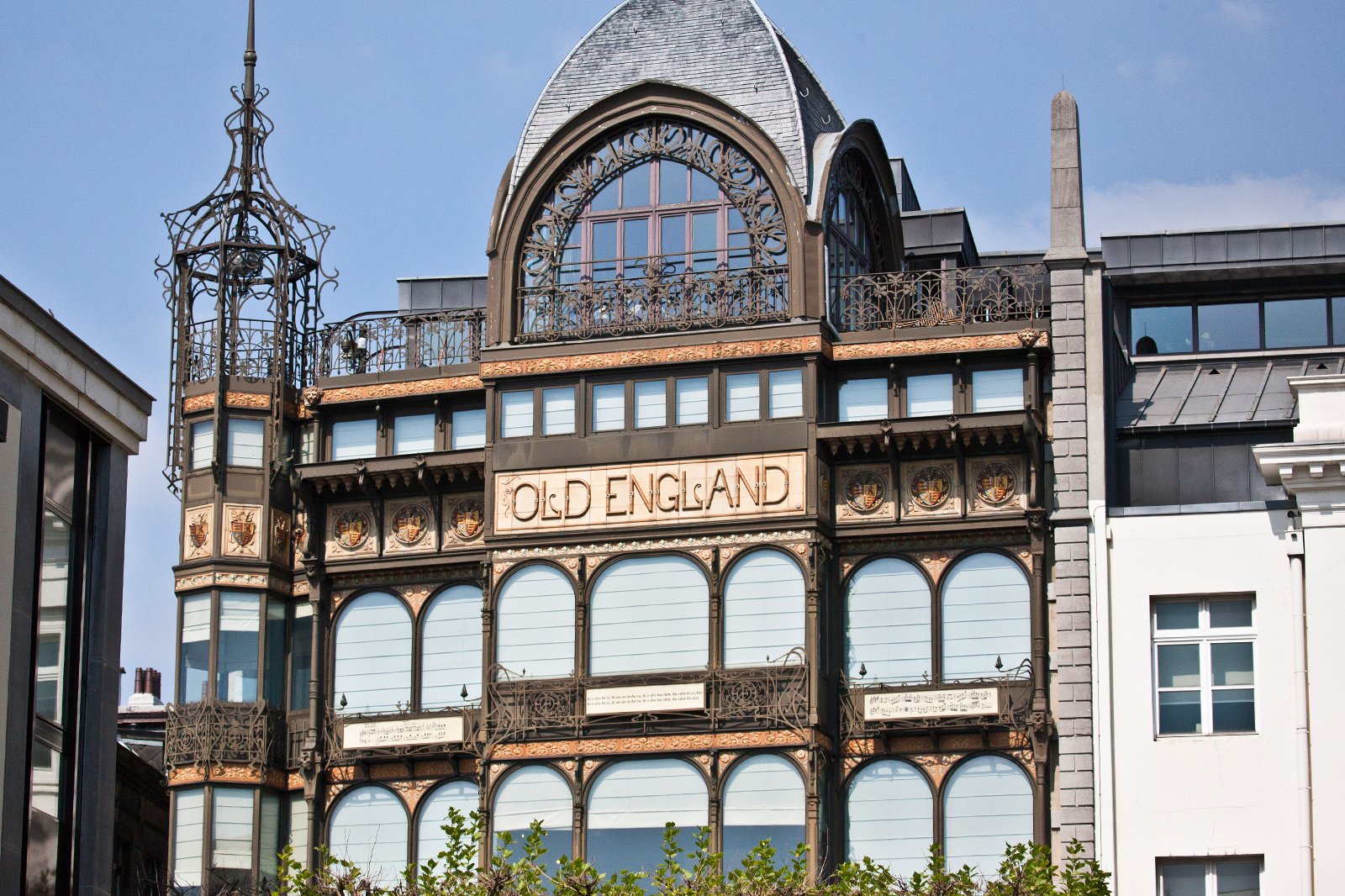 Museum of Musical Instruments
Watch classical performances at the concert hall
The Brussels Museum of Musical Instruments displays more than 1,500 instruments from different time periods, some of which you can hear via interactive exhibits and audio guides. Founded in the late-19th century, the museum occupies a restored Art Nouveau building near Grand-Place Brussels.
Inside, you get to explore 4 galleries, including one that focuses on Western classical music from late medieval times until the end of the 19th century. Classical music often take place at the onsite concert hall, while demonstrations and workshops are available by reservation. Head to the rooftop restaurant for views of Brussels' historical district.
地點: Rue Montagne de la Cour 2, 1000 Brussels, Belgium
開放時間: Tuesday–Friday from 9.30am to 5pm, Saturday–Sunday from 10am to 5pm (closed on Mondays)
電話: +32 (0)2 545 01 30
相片由 William Murphy 提供 (CC BY-SA 2.0) 經修改